I completely underestimated Kelowna before visiting. I hadn't realised it was a city and only allowed two days. That was a big mistake because there are so many great activities we missed out on. I blame our hotel for being too nice to leave!
Realistically, the area deserves at least four nights to fit in all the highlights. That said, we did have an amazing time in Kelowna with kids.
Kelowna, is based around Okanagan Lake, an amenity the locals make full use of! The parkland that runs along the shore is in full swing on the weekends with locals gathering, swimming, paddle boarding and some doing more extreme activities like jet packing and parasailing!
Beyond the lake and all of the water-sports, one local said its all about the vineyards and hiking. Here is our play, sleep and eat guide to Kelowna with kids.
Kelowna with kids
Play
Vineyards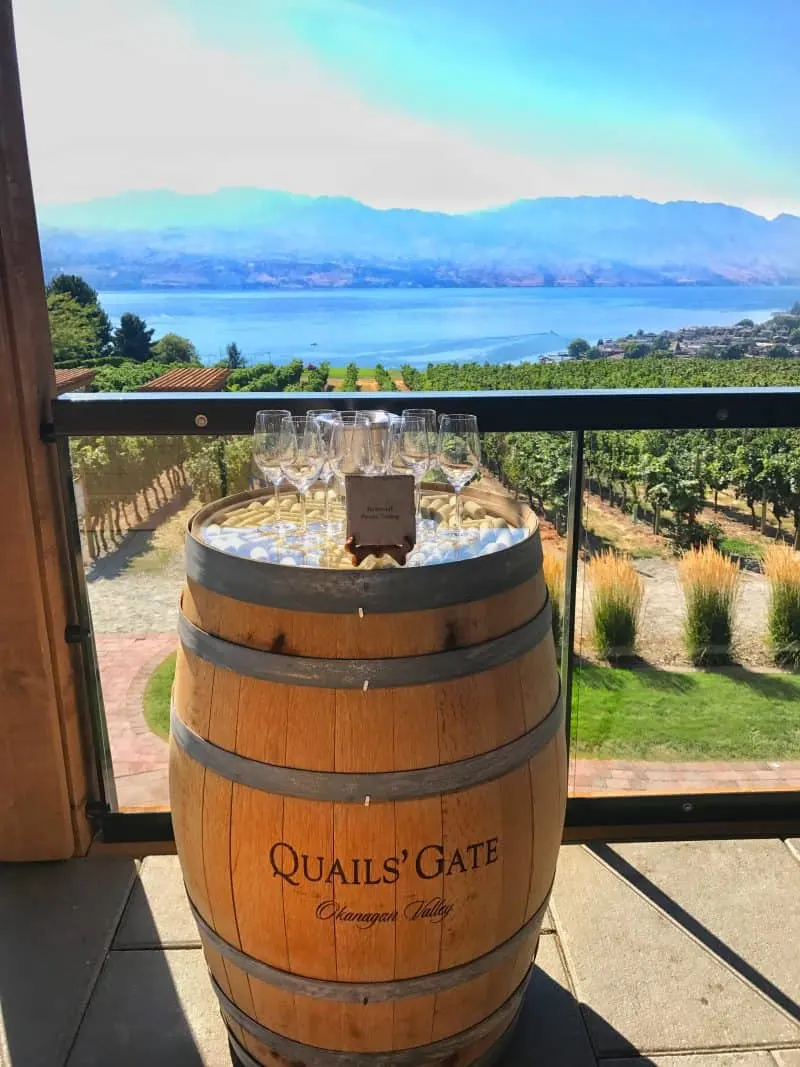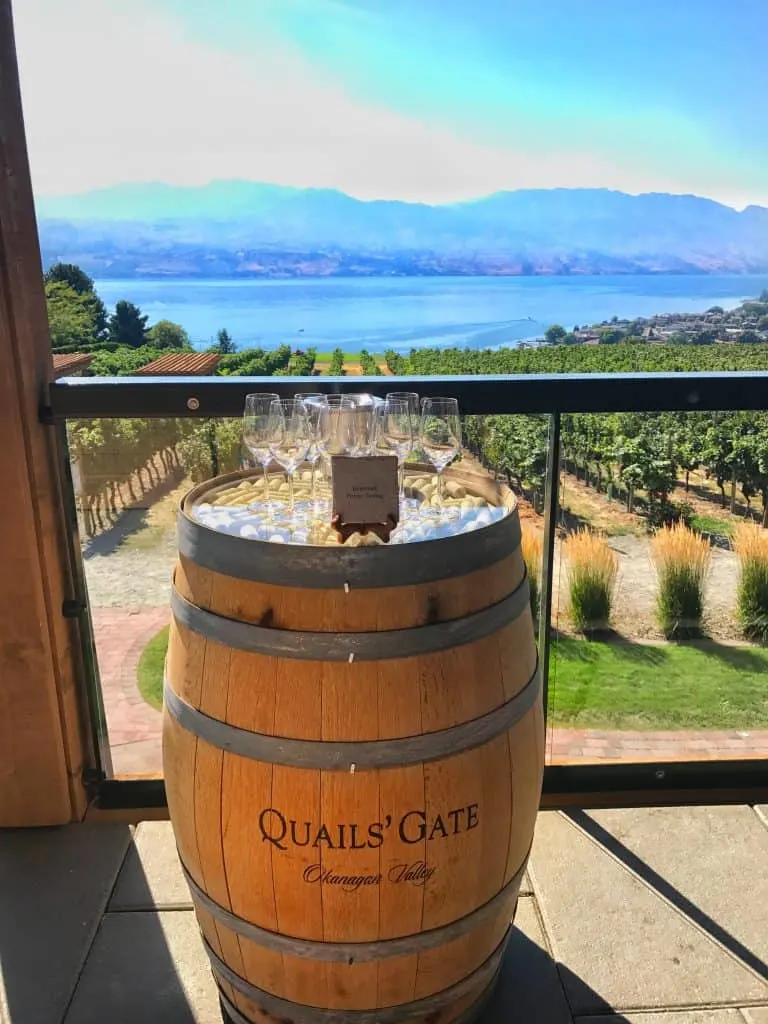 There are many vineyards in Kelowna so I asked our hotel the best one to go to. They suggested Quails Gate Estate Winery since it's so iconic. Vineyards aren't generally a place for young families but these guys had it all sorted so we could have a quick tasting.
Esme had some colouring in to do whilst we sampled the two complimentary wines. We tried a really good riesling and pinot noir and when Esme got fed up they had it covered with apple juice tasting which I thought was so cute. Here are some other cool Kelowna vineyards.
There is a beautiful restaurant onsite and the views from the vineyard are outstanding. We didn't stay for long since we were driving and trying to see as much as possible on the day, but we would have liked to stay for lunch.
The food looked incredible! My reliable travel sources tell me Mission Hill, Dirty Laundry, in Summerland, and Summerhill are also good vineyards to visit.
Hikes
There are lots of great hikes around Kelowna, however the most famous has to be the Kettle Valley Rail Trail. The recreational hike was once a railway and is nowadays enjoyed by cyclist and hikers.
The Myra Canyon section is the most famous and beautiful. The curved wooden bridge has a lot of history and had recently been restored to make it safe.
The Lake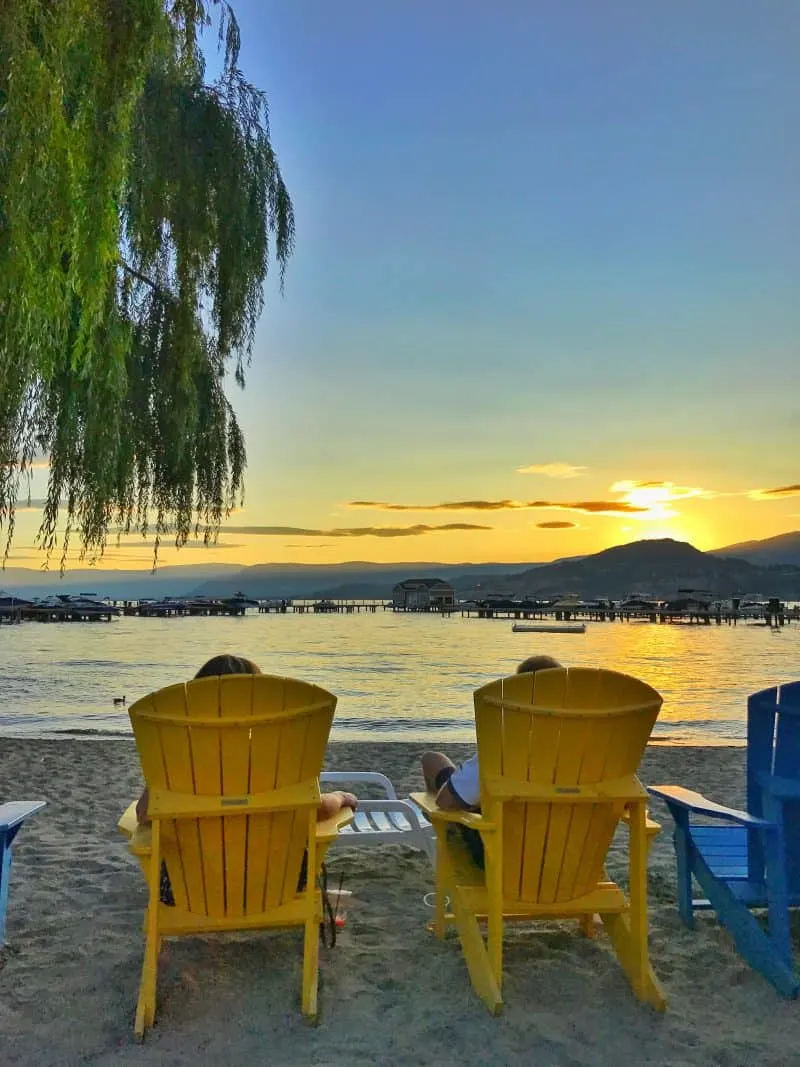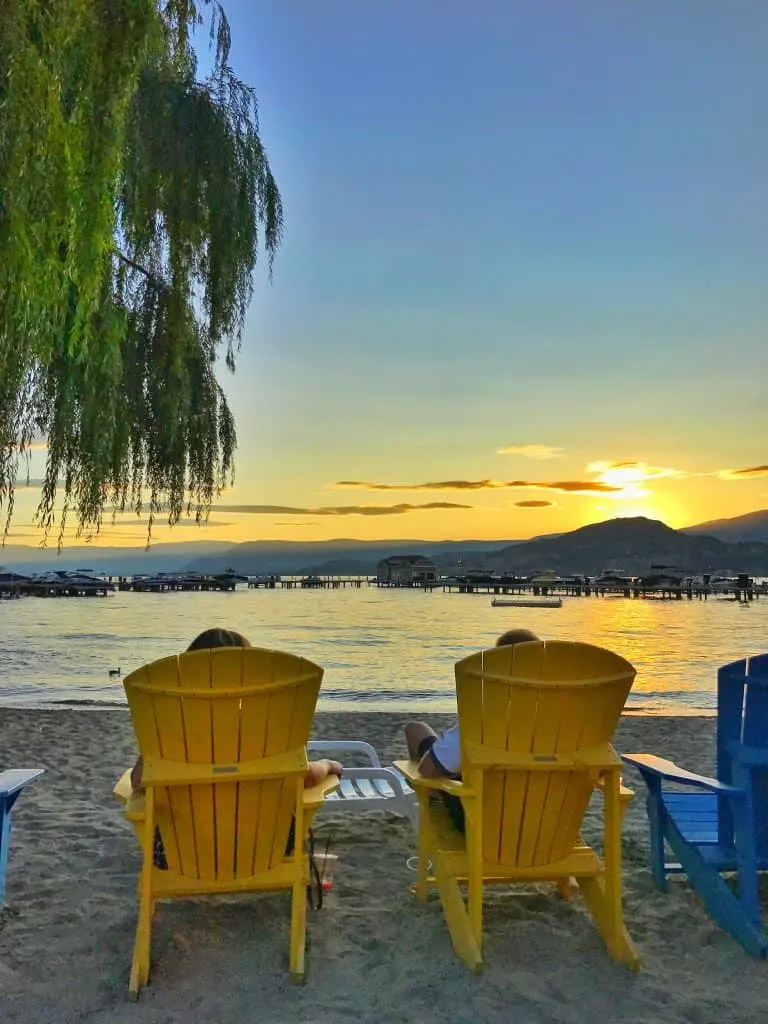 As previously mentioned, Okanagan Lake is at the heart of the community in Kelowna. There are plenty of activities that tourists can also enjoy. It was a bank holiday weekend when we visited and they had a water jungle gym being enjoyed on the lake in Wibit. This is a summer long amenity.
We were very lucky to be staying on the waterfront. The most magnificent thing has to be the sunset. With so many willow trees and boardwalks along the bank, it makes it a beautiful place to watch the sky turn from blue to pink.
Sleep
Manteo Waterfront Resort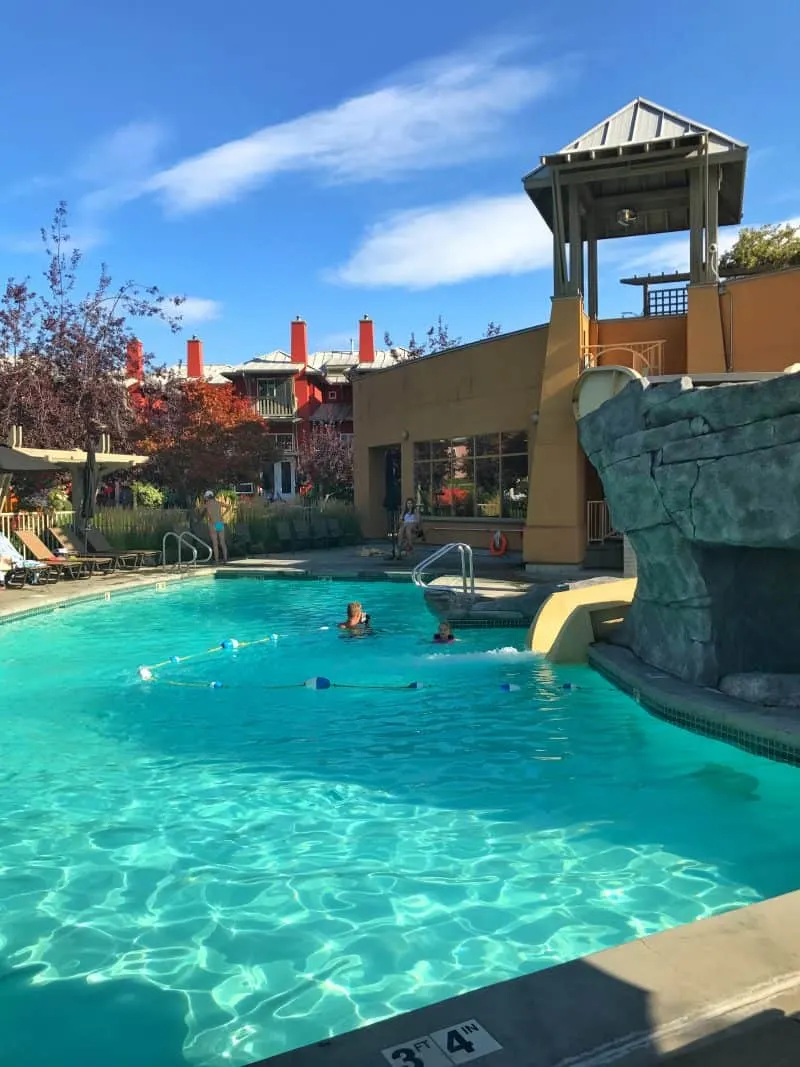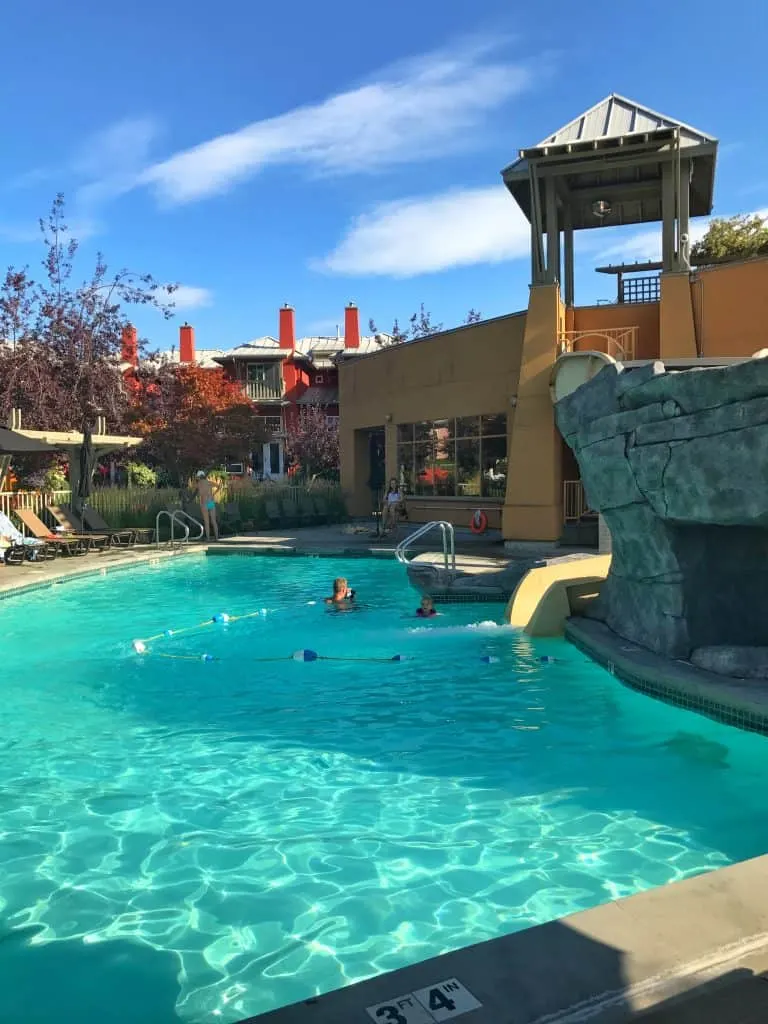 We stayed in Manteo Resort. A lakefront hotel, it has the most spectacular views of the water. We have stayed in over a hundred hotels with Esme and we have never come across a kids check-in, what a special touch!
Whilst mum and dad are sorting out the room, kids get a balloon, bucket and spade and tell staff some of their favourite movies and their name. I thought it was really cute and our daughter really appreciated it after the long car journey.
Amenities
Being a four star hotel, the amenities, room and food were all perfect. The only issue with Manteo Resort is, its too nice to leave and there is so much onsite to enjoy. The family swimming area was beautiful with a pool, waterslide, hot tub and kiddies splash park. There was also a pool for adults (totally understandable).
There is a kayak and SUP rent shop at Manteo's private beach. They provide all guest with a 30 minute free rental. Esme and Shaun tried the SUP whilst Quinn and I chilled on the large colourful deck chairs on the waterfront. It was the perfect place to sit and take in the views.
The kids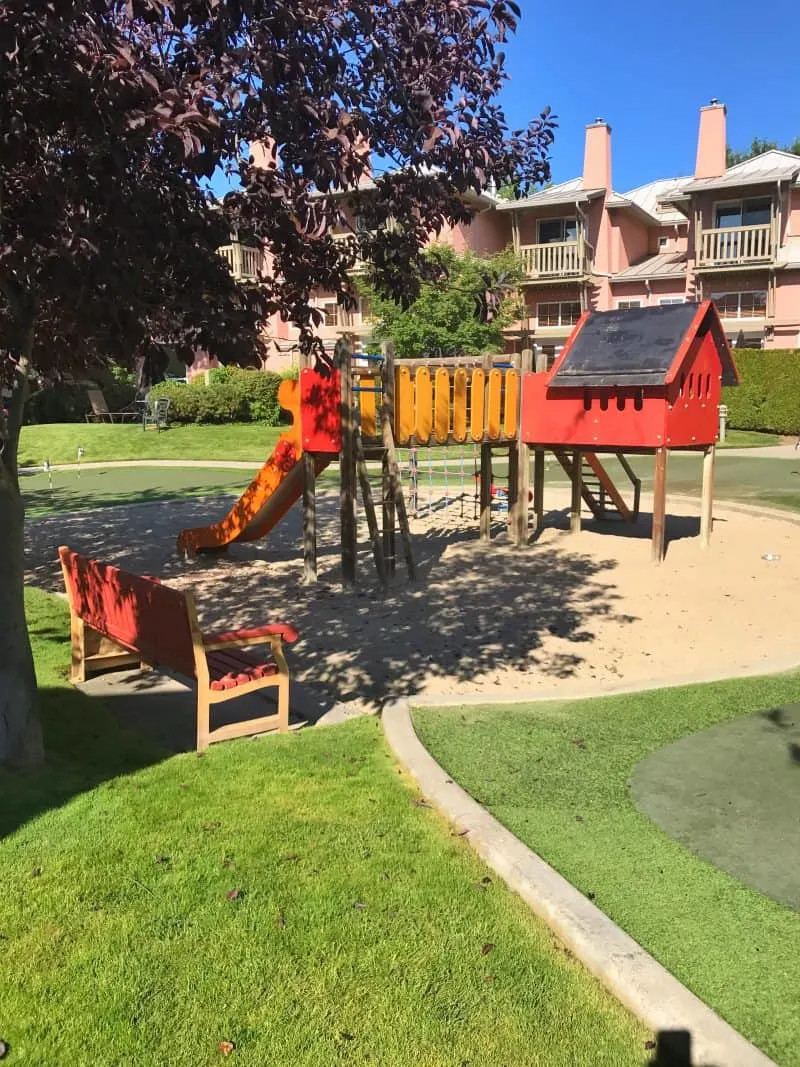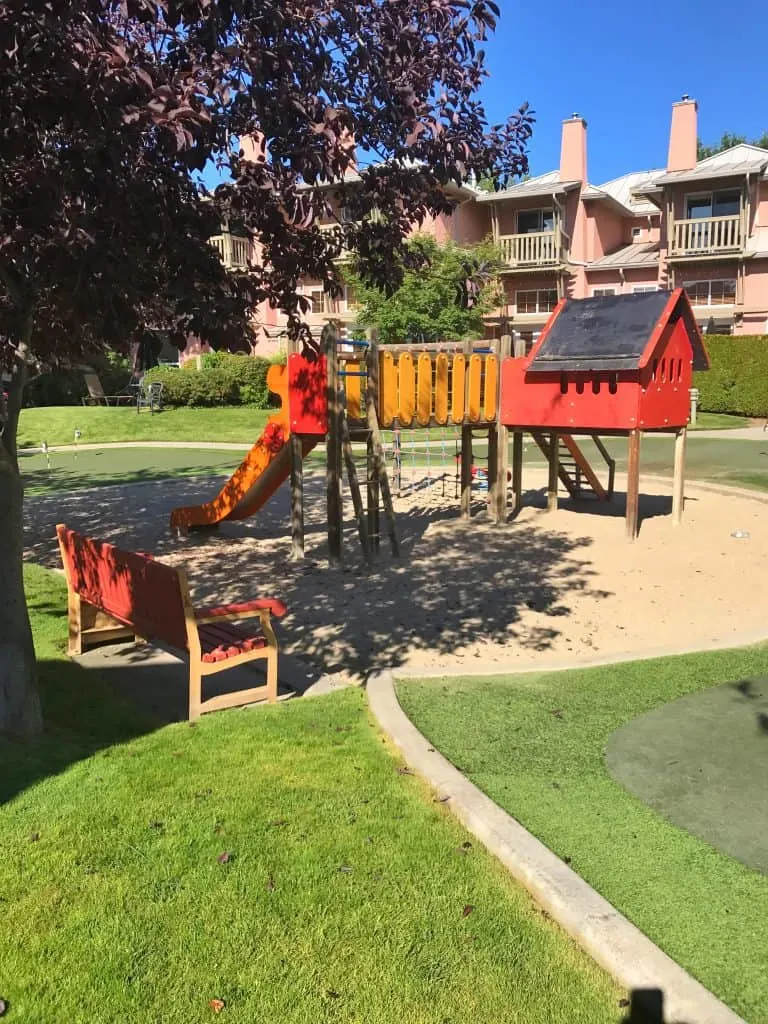 Manteo Resort had activities for the kids throughout the day. Kids crafts, bouncy castle and face painting to name a few of the weekly activities. There were also some giant games such as foosball, checkers and jenga in the family area.
Breakfast
The buffet breakfast was held in the Smack DAB restaurant daily. Usually when I write about hotel breakfasts, I can be quite repetitive. Yes, they had fresh fruit, toast, pastries and cereals. Their quirk was the breakfast pizza, cherry and custard flatbread and the giant flapjacks.
All freshly made in the open kitchen by the pizza chef. It may sound bizarre but it was refreshing to have something different for breakfast.
The room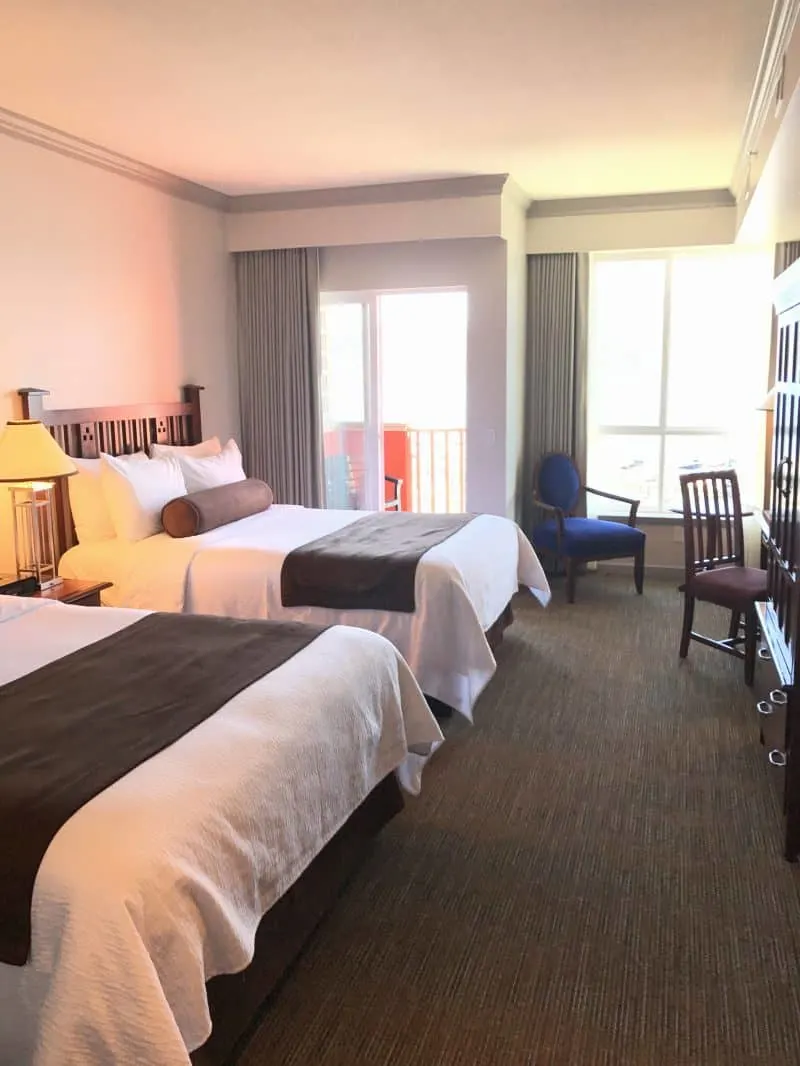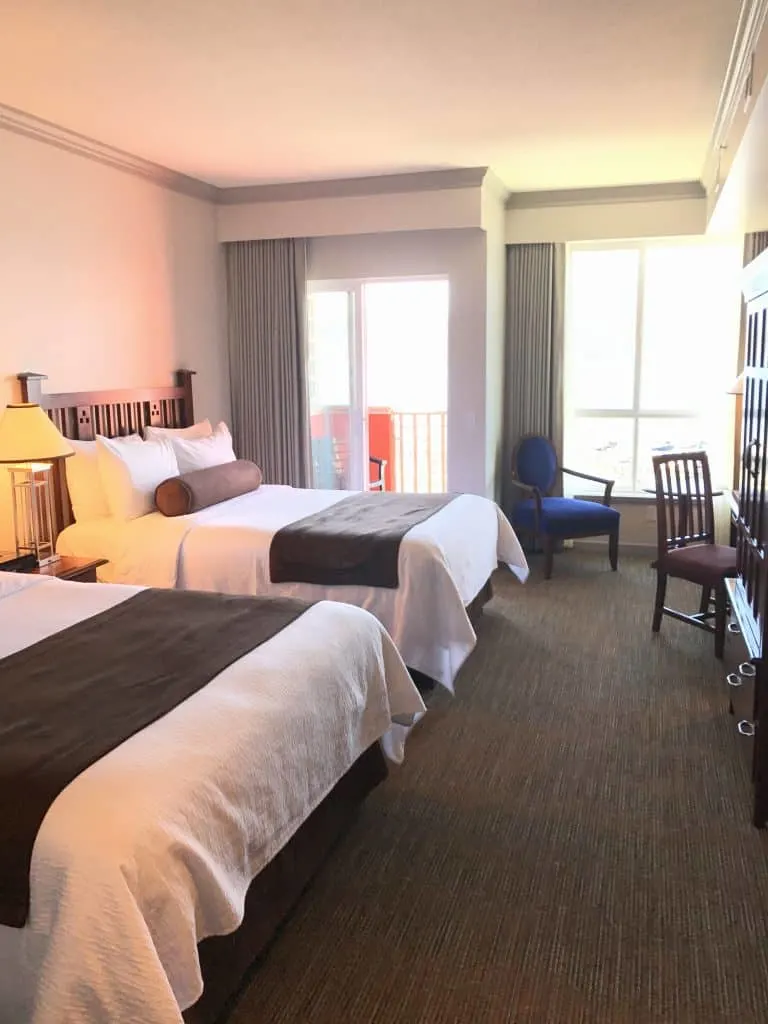 We had a family room on the fourth floor of the main hotel. With two large double beds, a balcony, built in wardrobes and a bathroom, there was plenty of space for our four person family. We were blown away with the view over the river, especially at sunset. Its always nice as parents to have a balcony to sit and chill after bedtime.
We loved the special touch of welcome chocolate-chip cookies, they were so good with a coffee.There was also good complimentary coffee in the room for that morning kick all parents need.
For rates and availability click here.
Eat
Hillcrest Farm Market
Although Hillcrest Farm Market and Indian Food Cafe is a little outside the city centre, it is worth the visit. If you are visiting Mission Creek Regional Park, it is the perfect place to stop by for lunch. The cafe is connected with a fresh produce market.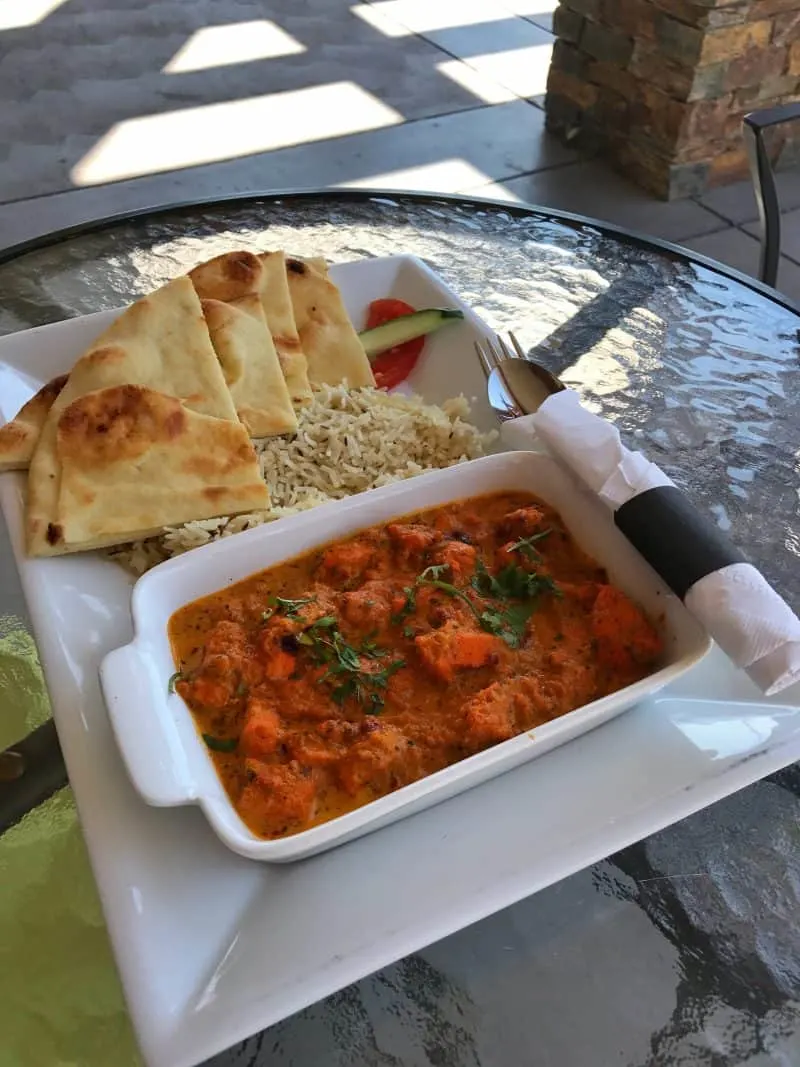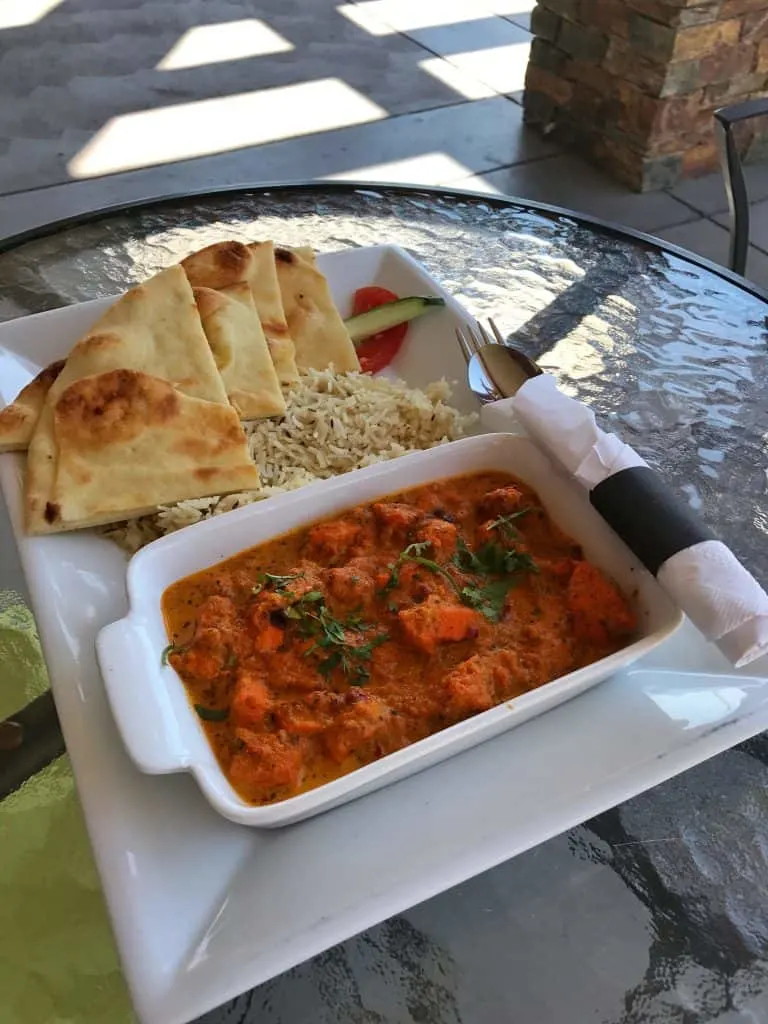 We ordered samosas, masala and butter chicken. I have eaten a lot of Indian food in the past and I don't think any of them match Hillcrest Farm in terms of freshness and not feeling over full. The mains come with naan and pilau rice. We ordered medium spice for our meals and it was perfect.
The story behind this family run business is more than inspiring. More than one hundred years ago Mr Singh walked from Vancouver in search of fertile land. He made the farm his home and all this time later, the family have a deep-rooted business. It's definitely worth a visit!
Hotel Eldorado
Hotel Eldorado Lakeside Dining is the best place for dinner at sunset. Based only a minute along the boardwalk from Manteo Resort, it's not too far with the kids. The views of the river are stunning and the atmosphere is relaxing. Fish is a main feature on the menu. The food is impeccable!
Disclaimer: We partnered with the local tourism board to promote Kelowna as a destination to families. As always, all views expressed our entirely are own.