After our epic trip along the entire west coast of America, our final stop was 48 hours in LA! In truth, we were exhausted and needing a rest so we wanted to be close enough to things so we could stroll out and have a look without too much hassle. The obvious choice was to stay in Hollywood.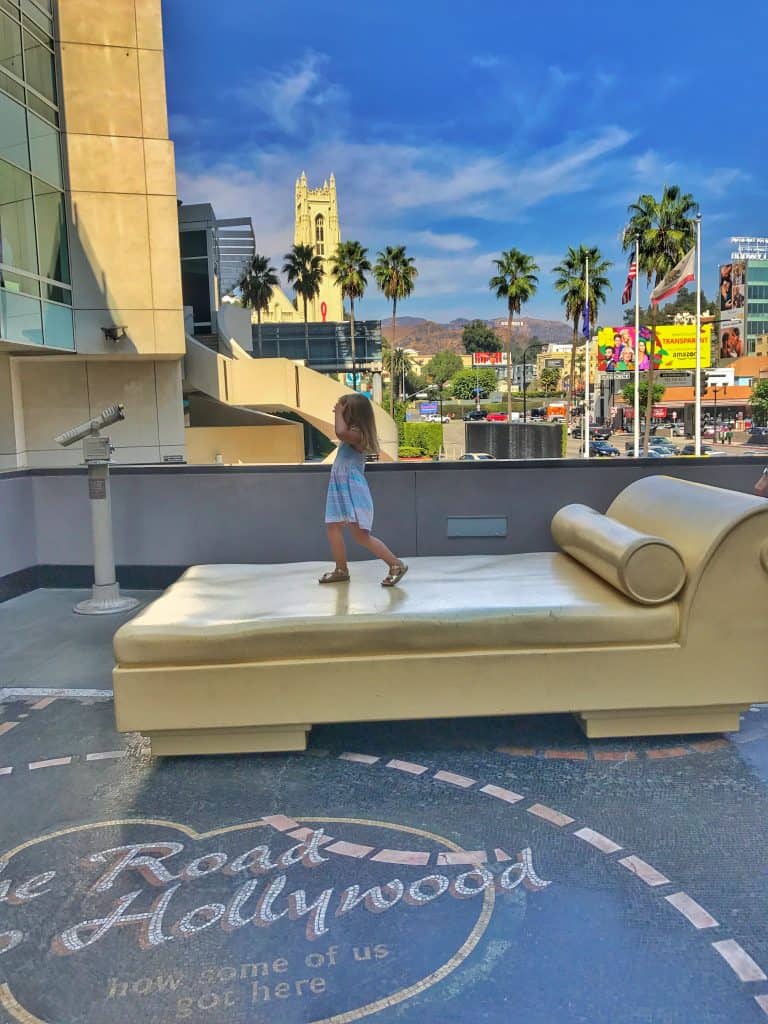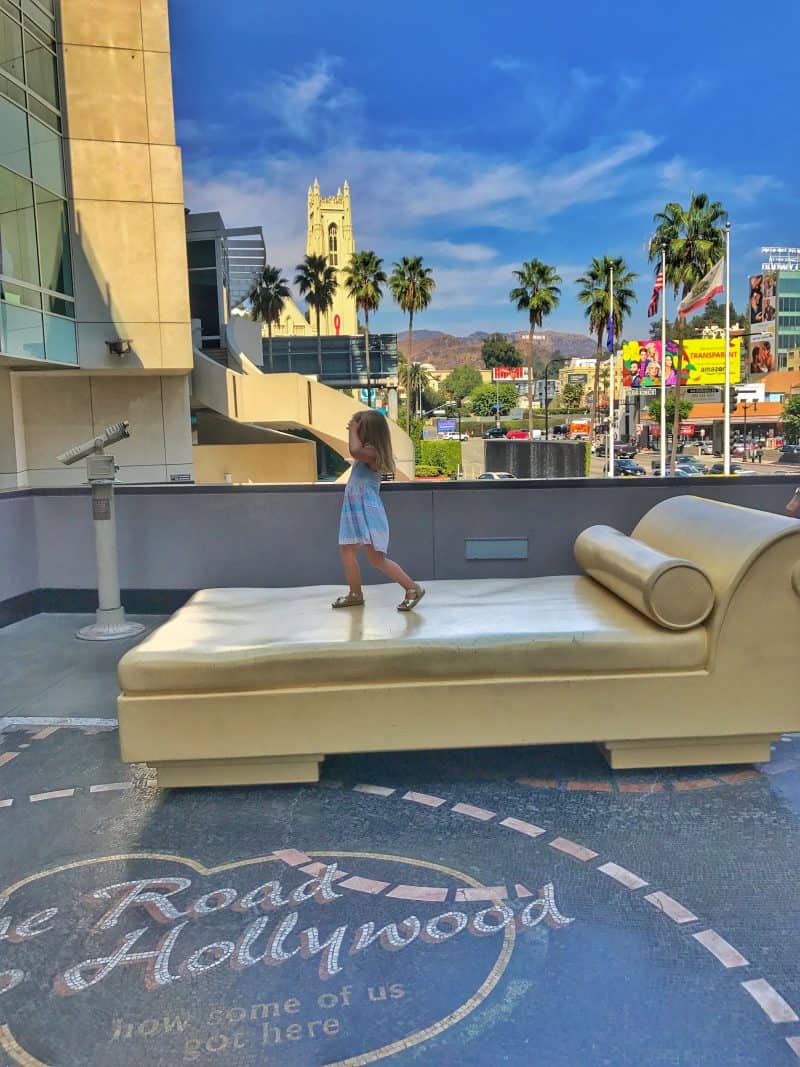 We didn't go too crazy with all the fun things to do in LA with kids, instead we relaxed in our hotel, took a tour, had a stroll and ate great food in one of Hollywood's best restaurants.
However, in order to make sure this guide covers everything, we consulted with some friends about the best places they visited and what to do in Los Angeles with kids, so that we wouldn't miss any of the highlights. In the usual format, here is our play, sleep and eat guide to the best things to do in Los Angeles with kids.
The Best Things to do in LA with Kids
There are so many things to do in LA. First, we wanted to see all of the iconic parts of Hollywood in the easiest possible way. We took an open top van tour. They run every day from 9:30am and take passengers to all of the best parts.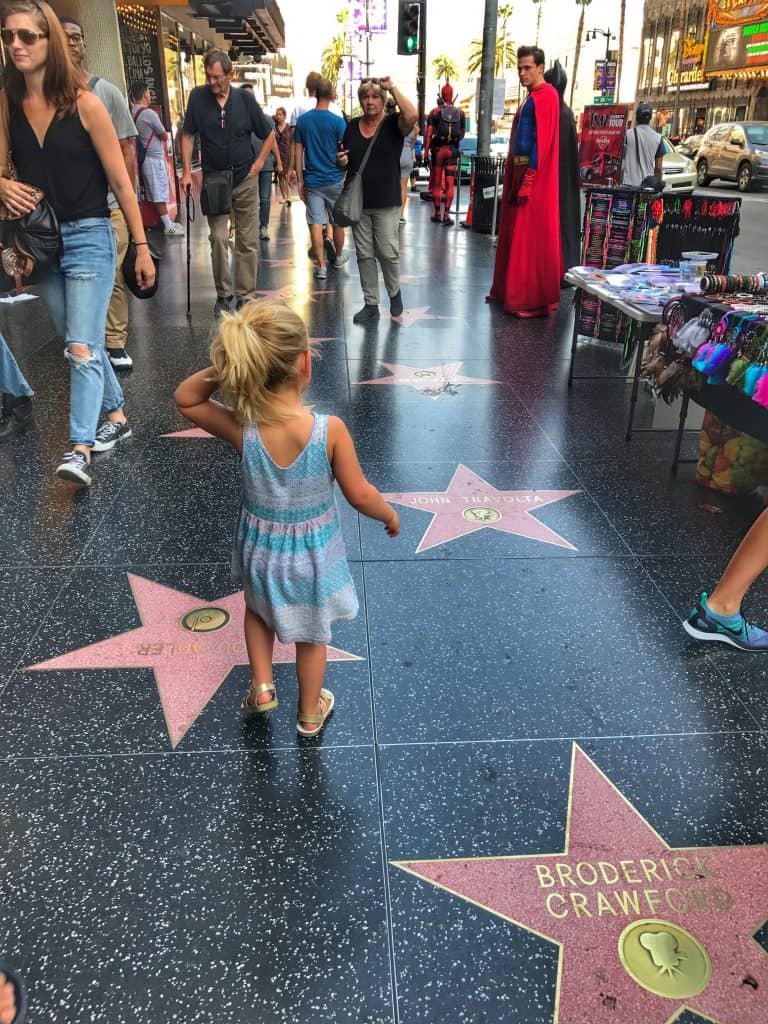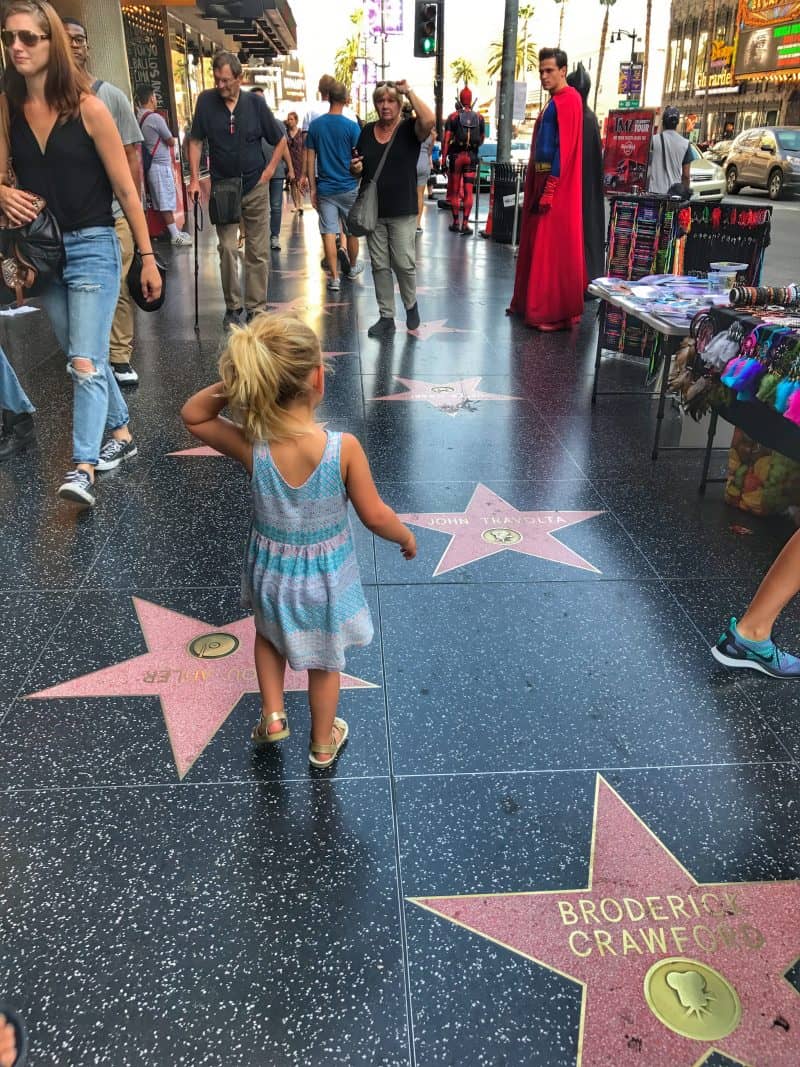 We saw the iconic Hollywood sign, loads of famous TV and movie sets, the walk of fame and sunset strip. They are great with kids and it's definitely an easy and straight forward way of seeing Hollywood!
If you want more information about the open topped van tours you can check them out here.
There are plenty of hidden gems to explore. Boyle Heights in Los Angeles is a great cultural experience and away from all of the normal tourist attractions.
See a Dodgers Game – Family Activities in Los Angeles
Taking the family to a Dodgers baseball game is a great way to spend the afternoon in LA.
For the best experience buy seats right on field level. There is so much going on at a Dodgers baseball game and it's fun to sit close to the action. Kids three and under are free as long as they sit on a parent's lap.
The iconic Dodger Stadium is the third oldest MLB park. Before 2020, Dodger Stadium didn't have the built-in kid-friendly attractions offered at many of the newer baseball stadiums (like the coke bottle slide at Giants stadium in San Francisco).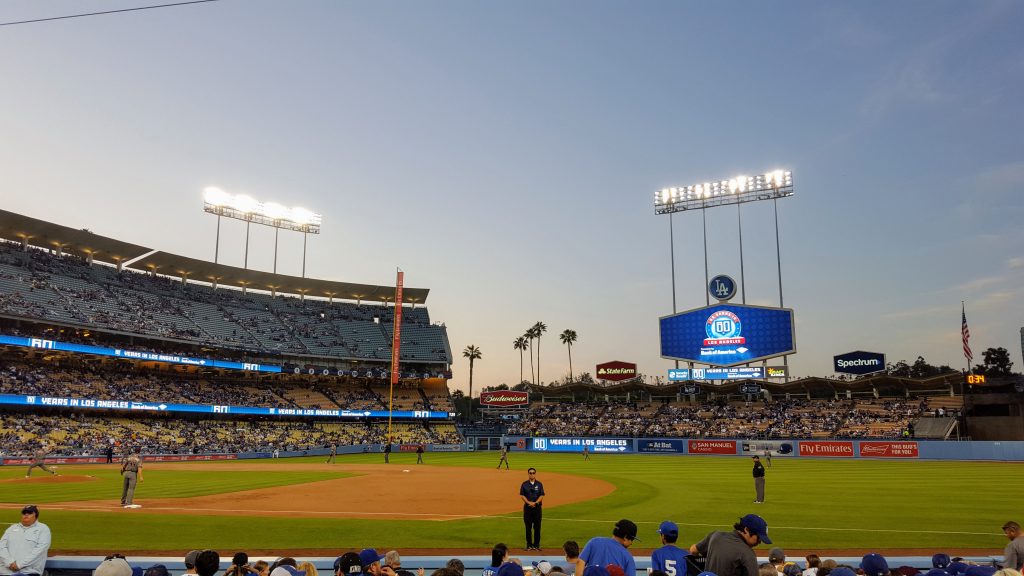 After the latest renovation, there is now a kids' play area in the center field plaza. If the kids get restless watching the game, take them to burn some energy off in the play area.
You'll also want to head up to the top deck to check out the amazing views. On a clear day, you can see downtown LA, the beautiful Santa Monica Mountain Range, and the iconic Hollywood sign in the distance.
No baseball game would be complete without buying soft serve ice cream in a souvenir Dodgers ball cap.
If you can make it to a Friday or Sunday game you get the added bonus of Friday Night Fireworks after the game or the opportunity for kids 14 and under to run the bases after Sunday games.
Universal Studios – Kids Activities Los Angeles
A trip to Universal Studios is a 'must do' for any family trip to Los Angeles. There is so much to see and do in the theme park that it is challenging to fit it all into one long day.
Universal has age appropriate rides to suit all tastes, as well as a fun parade filled with favorite film and television characters. There are also several chances for a free 'meet and greet' photo opportunity with these characters during your visit.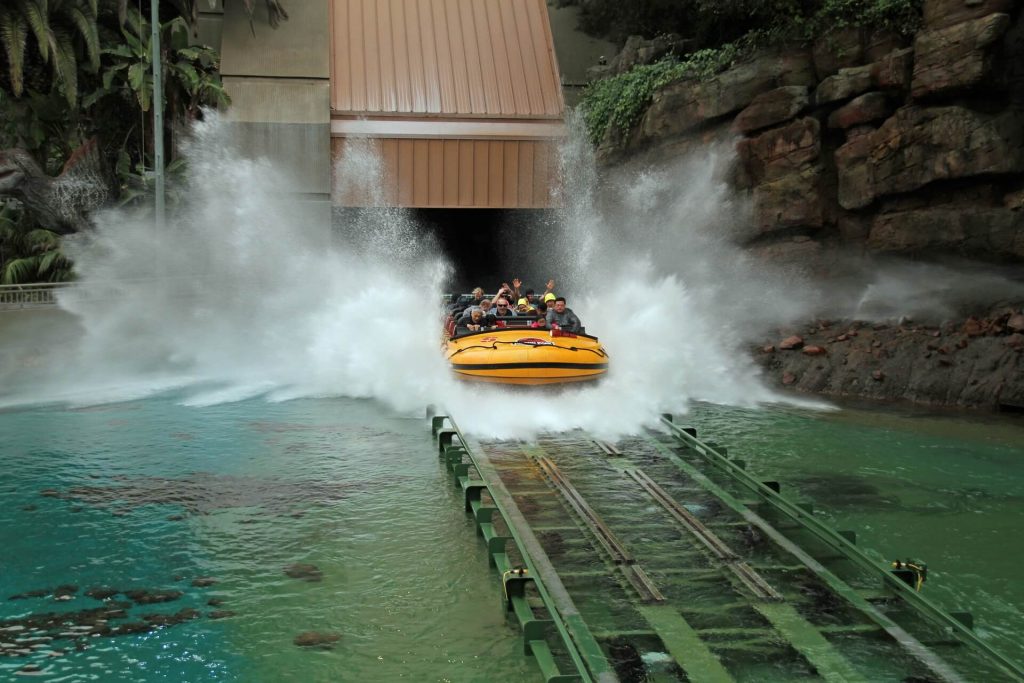 The themed areas of Universal Studios are lined with buskers and dancers, some of which are pop up style entertainers. You will never be bored!
One of the best areas of the park to visit is the fascinating guided tour of Universal's world famous film sets.
Small groups travel with an entertaining tour guide on a shuttle bus visiting iconic sets recognizable from your favorite films. There are several surprises and special effects experiences along the way!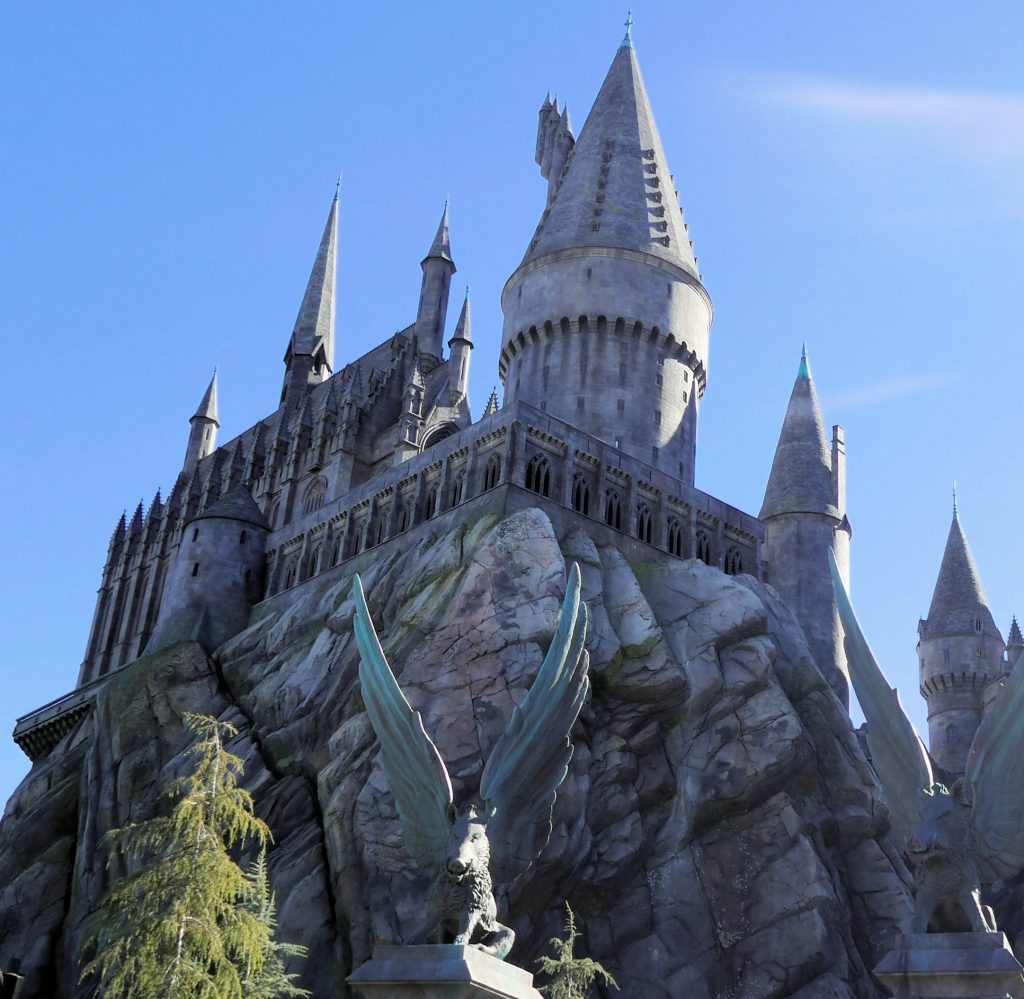 In addition to visiting the main park, Universal Studios is also home to Harry Potter World. This extensive area comprises the village of Hogsmeade, Hogwarts Castle and two thrilling theme rides.
Hogsmeade village is fantastic; the attention to detail in the shops and cobbled lanes is impressive and you will feel fully immersed in the world of witches and wizardry!
Choose a wand at Ollivander's or treat yourself to sweets from Honeydukes before exploring Hogwarts Castle and bracing yourself for the white knuckle rides! If you've got Harry Potter fans in your family, this is definitely one of the best things for kids to do in Los Angeles.
Check ticket prices for Universal and other theme parks in the area here!
Griffith Observatory – Free Things to Do In LA with Kids
Griffith Observatory is one of the best places to visit in Los Angeles, especially for kids. Famous for its beautiful views of the city as well as the Hollywood sign, the observatory has free admission and is also home to giant telescopes, a planetarium, and various science exhibits.
Visiting at night will give you the best chances at taking a peek through their telescopes! The telescopes are free for public viewing on clear nights when the observatory is open.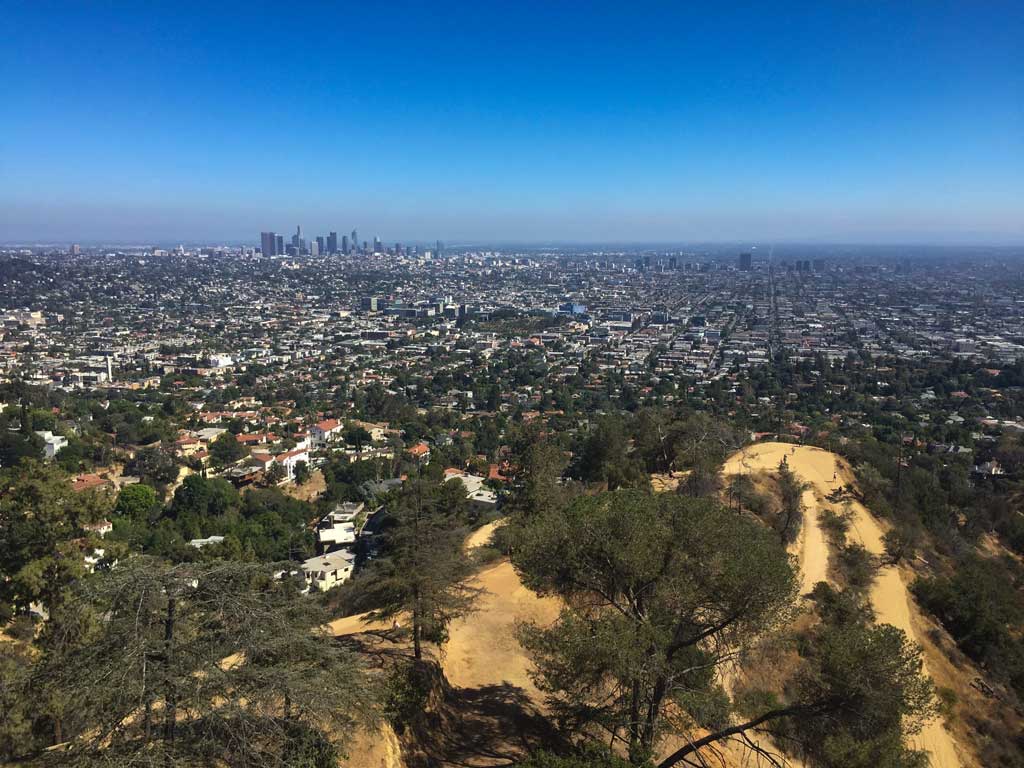 Once a month on Saturdays, Griffith Observatory holds public star parties, where people will bring their own personal telescopes and point them at stars and planets for everyone around to view. It is such a great learning experience for your kids.
The planetarium at Griffith Observatory offers a selection of 3 shows that require paid tickets. The shows are available daily and tickets can be purchased day of until 10 minutes prior to the show starting.
The Light of the Valkyries, in particular, will teach your children about the northern lights and get them excited to see the sky dance!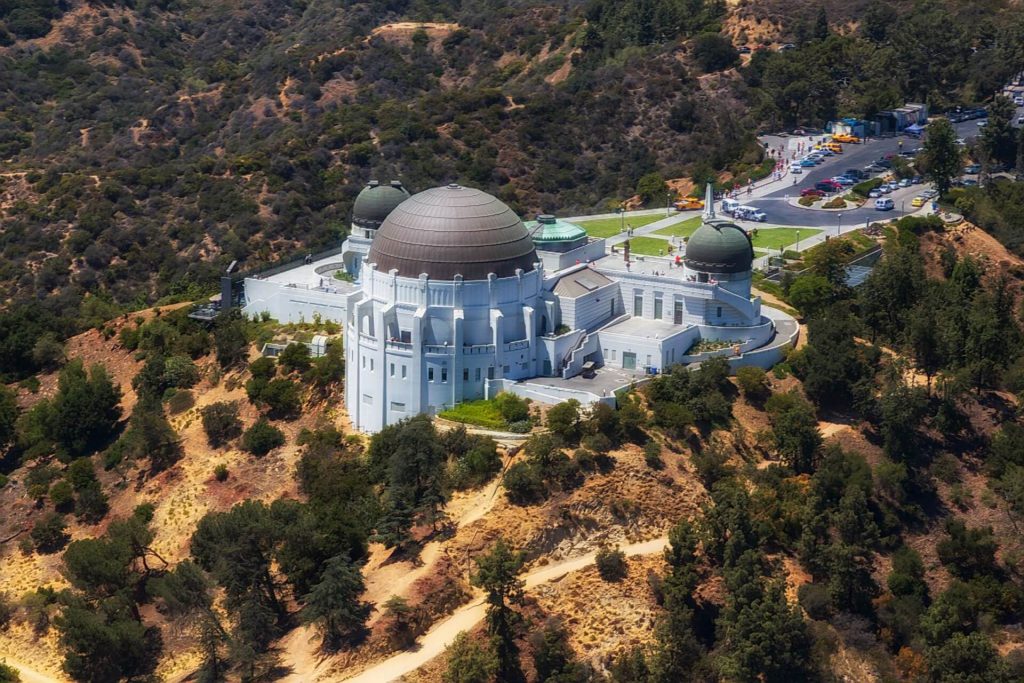 Griffith Observatory also has a variety of science exhibits including a pendulum and displays on the sun, moon, sky, stars, and galaxies. Your kids will learn about space while also being fascinated by a Tesla coil, its electric waves just flow through the orb.
Visit Griffith Observatory for amazing views of Los Angeles and a wonderful learning experience!
Kidspace Museum – Kids Museum, Los Angeles
Kidspace is an amazing children's museum with more than 40 hands-on exhibits, programs, and monthly events on 3.5 acres of indoor and outdoor space.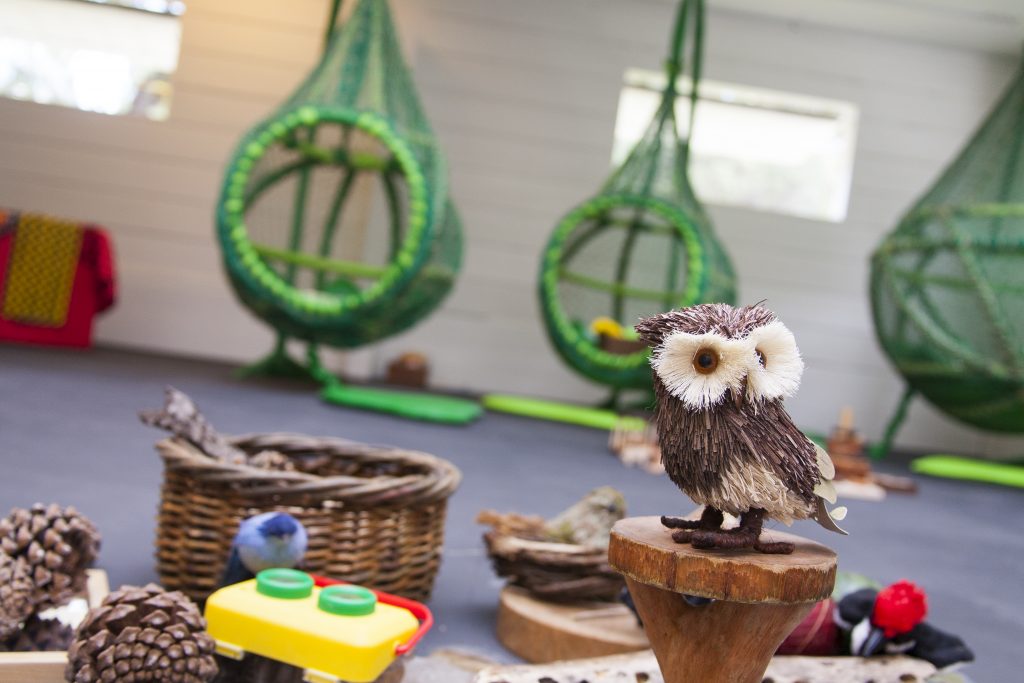 The exhibits and programs at Kidspace encourage growth and
development through exploration of natural environments, investigations in science, and artistic forms of expression.
From climbing up to child size hawk's nests, to learning to build bricks from mud to an entire physics forest, you'll find plenty to do for kids ages 1 to 10.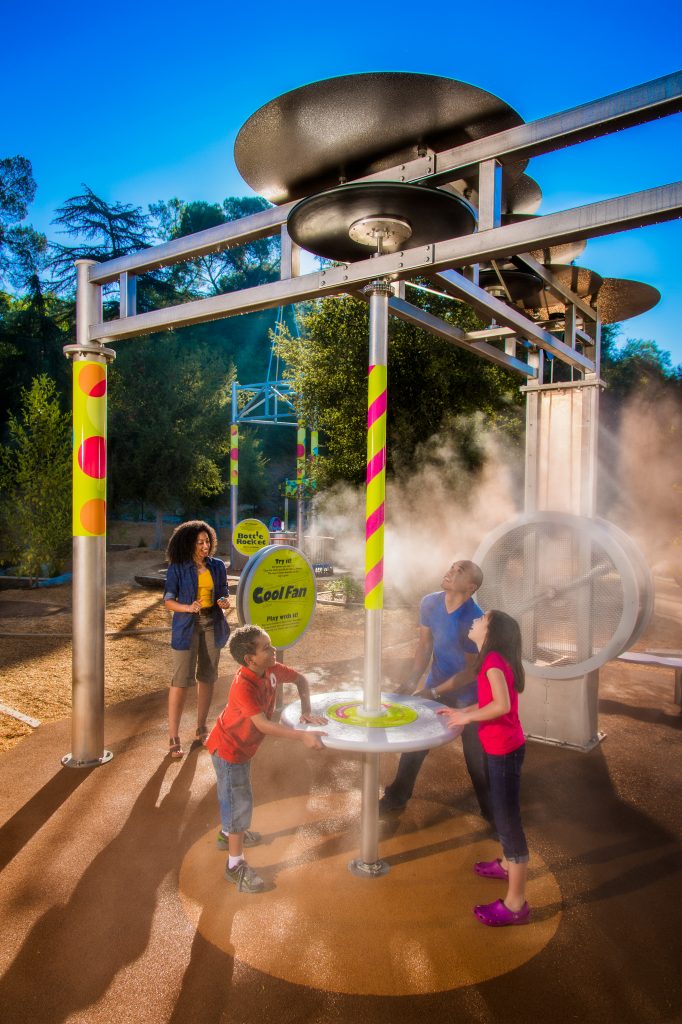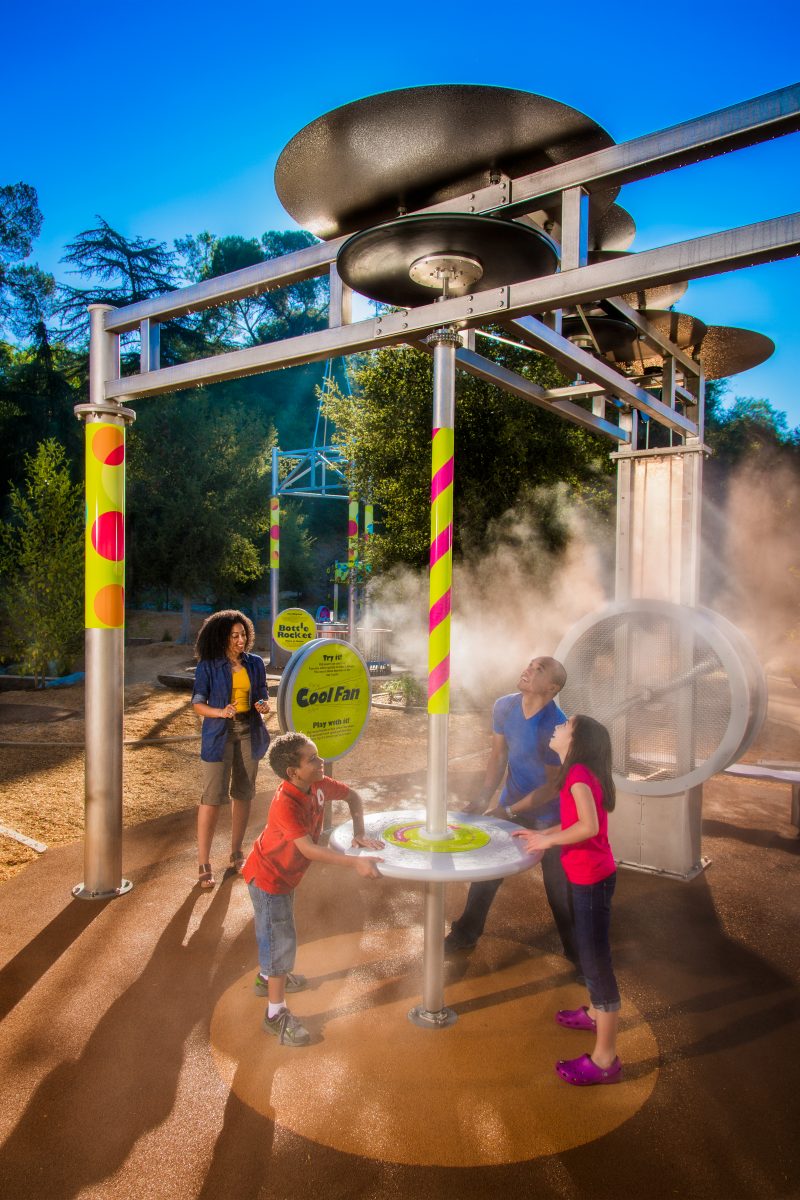 If you are visiting around Halloween time, they also have a pumpkin festival with carnival games, a pumpkin patch and more! It is definitely on our list of best places to visit in Los Angeles.
Have a Beach Day at Venice Beach
California is known for it's beautiful beaches for a reason. Spend a day kicking back and relaxing at the at Venice beach to pack in beach time and get a kick of bohemian California culture.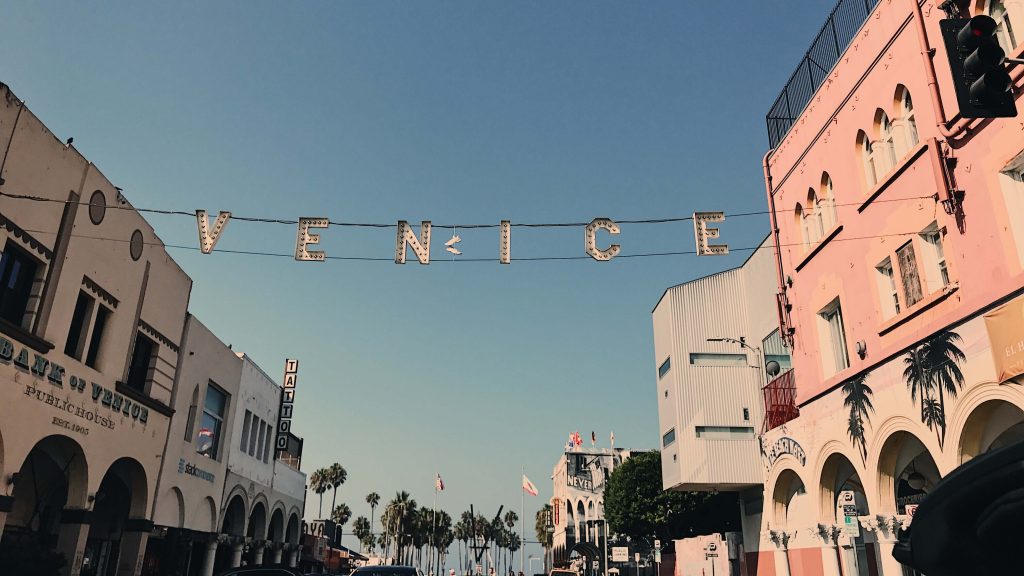 One of the highlights of visiting Venice beach is getting to explore the boardwalk. Venice Boardwalk is covered in fortune tellers, street performers, wacky shops, artists, colorful murals more!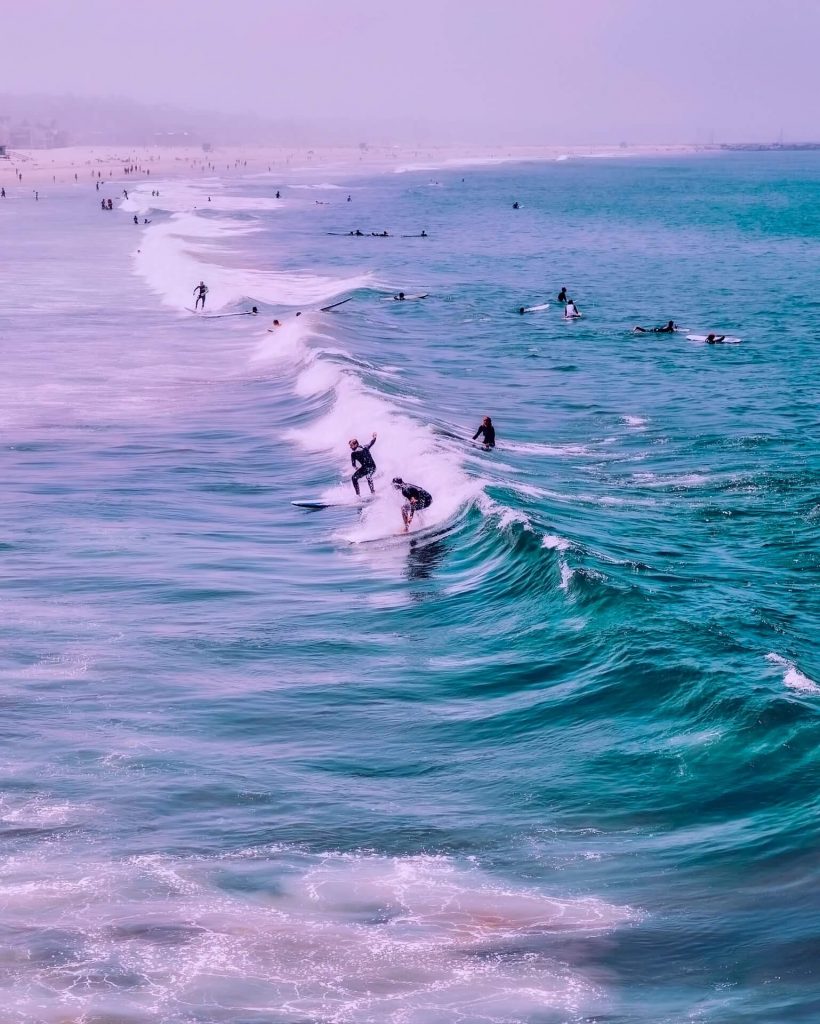 It is an incredible place to take in pure LA culture, with hippies, artists, muscle heads, surfers and everything else Californian perpetually present at the beach. Make sure to check out muscle beach – the open air gym right on the beach.
Things To Do In Los Angeles with Kids
When you are done laying on the beach and working on your tan, you and your kids will have tons of fun watching the street performances and buying unique handmade goods. You can also rent a bike so that you can get a chance to explore the whole boardwalk and end up at Santa Monica Pier, which is only a 10-15 minute ride away.
Santa Monica Pier
Whether you visit Santa Monica Pier as part of a Venice Beach day, or head there just to explore the iconic pier, it's definitely a fun place to spend a couple of hours with your kids.
The Santa Monica coast and beaches are absolutely gorgeous and the pier is filled with amazing places to eat, an arcade, a giant Ferris Wheel, a roller coaster and merry-go-round. Kids will have the best time hopping on the different rides and taking in the lively, bustling pier.
No wonder it is home to some of the best airbnbs in Los Angeles.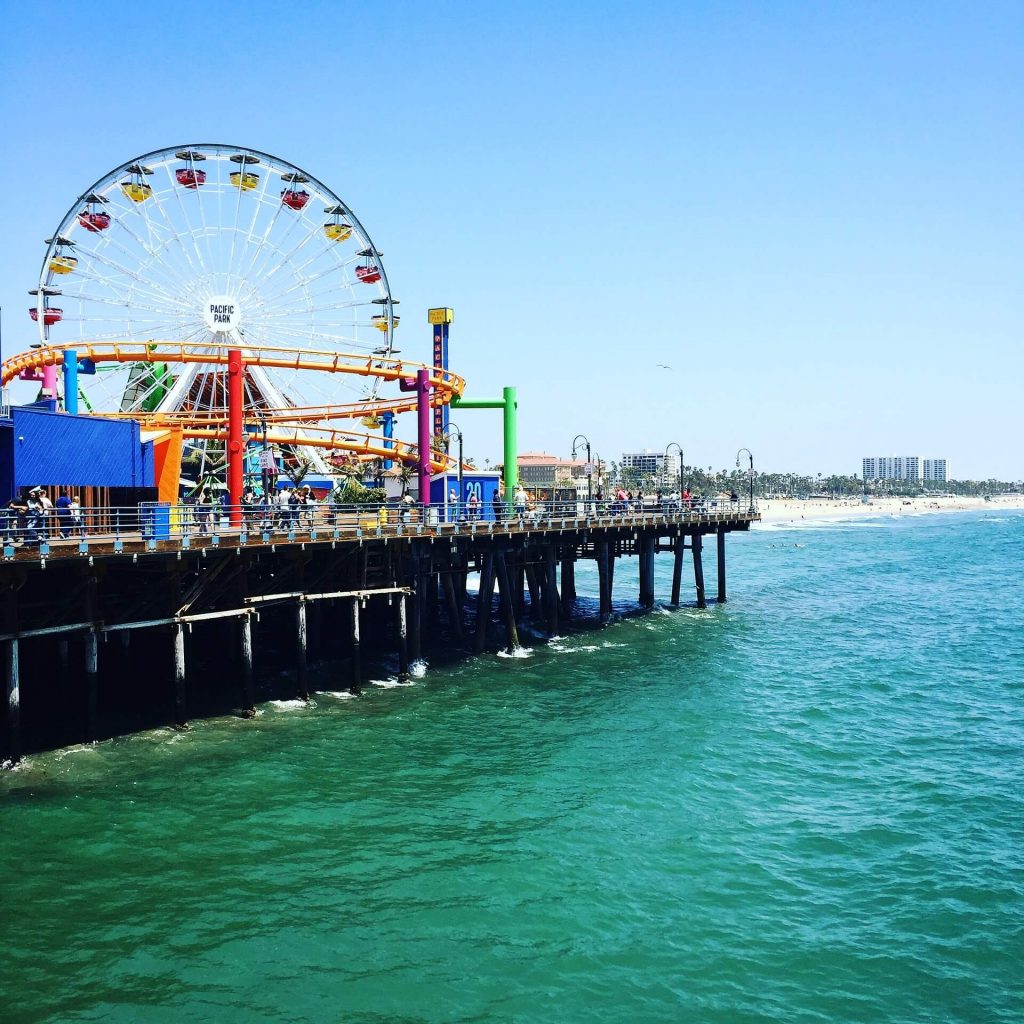 All of this comes with stunning views of the bay and the mountains. It's really the perfect place to grab some dinner and watch the sunset.
The pier has a really fun energy but it can get incredibly crowded on weekends, so if possible, try to come on a weekday.
Take in a Movie at the El Capitan Theatre
The El Capitan Theatre was built as a luxury theatre in the 1920's and it still oozes 1920 Hollywood glamour. Located on Hollywood Boulevard it's the perfect place to stop in to watch a family movie.
Aside from the theater itself bringing in exciting glamour, the theater goes above and beyond with exciting extras like preshow entertainment. Some surprises you might find are live Disney character appearances, bubble shows, or confetti falling from the ceiling.
The movies they play now are all family friendly favorites. They also have a special showing for parents of really young kids, where the kids can feel free to roam and the sound isn't as loud.
Indulge Your Sweet Tooth at Sweet! Hollywood
If you were on the hunt for the most elaborate candy shop, look no further. This store is 2,800 square meters of candy, chocolate and fun.
They've got huge sections dedicated to every classic treat and areas where you can get creative. You can even create your own chocolate bar!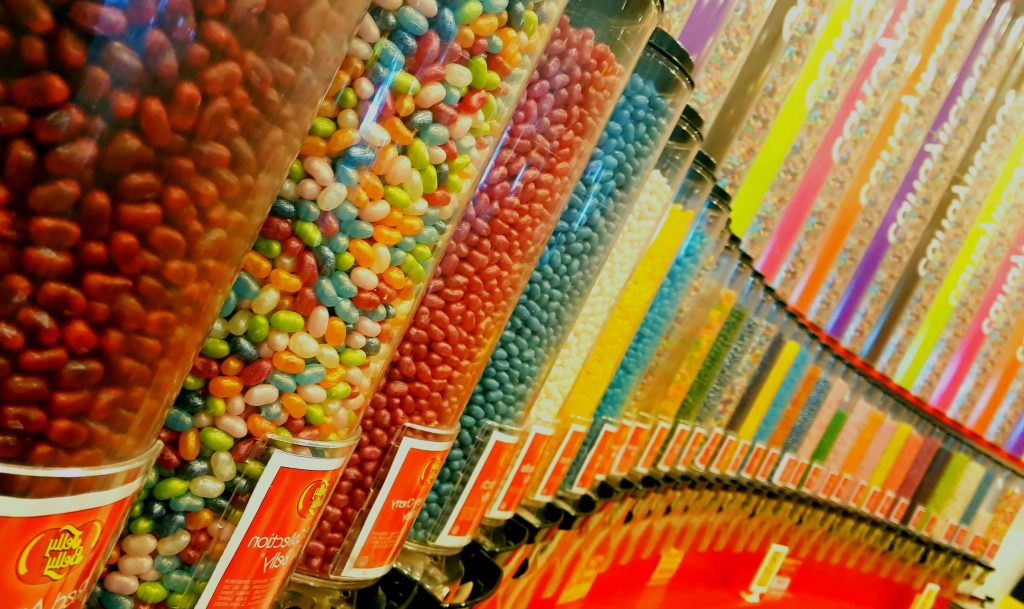 Don't leave without checking out their "yucky" section, where all the candies are scary things like worms, crickets, eyeballs or dispensed from toilets and urinals.
It's not just an eating and indulging experience though. You can explore their murals made out of jellybeans, play on the musical staircase, and ride in a Ferrari that you race and then it dispenses gumballs!
La Brea Tar Pits
Take your kids to experience the ice age at the La Brea Tar Pits. The Tar Pits are the world's only consistently-active, urban Ice Age excavation site.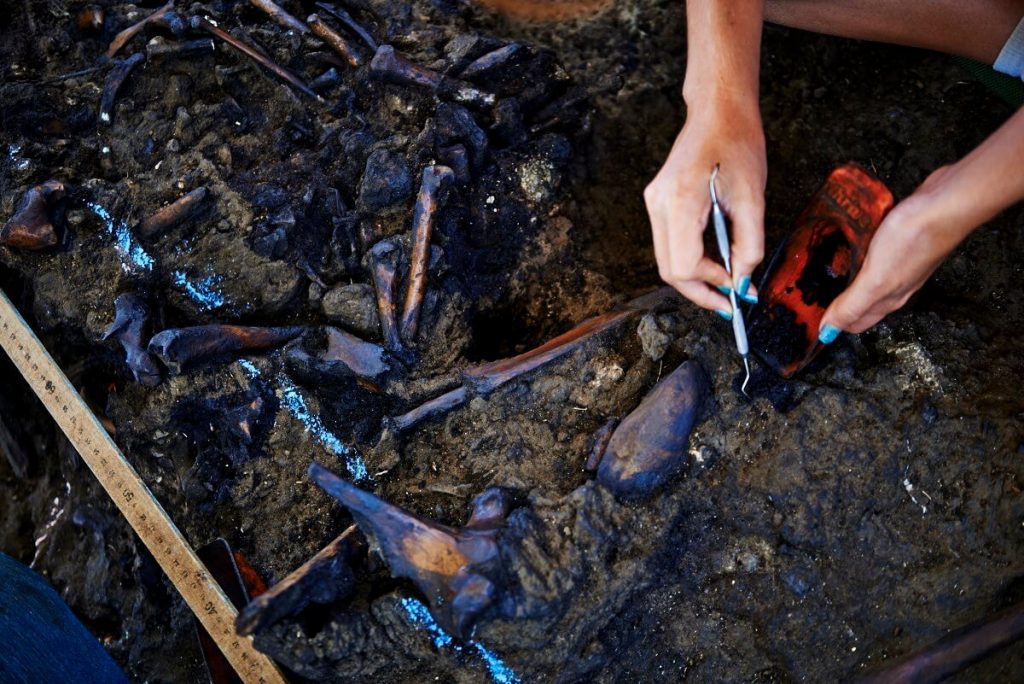 You and your children will watch how they discover, prepare and research the fossils on display. You'll start your journey in the park, where you can watch as excavators unearth remains of plants and animals trapped in the seeps over the past 50,000 years.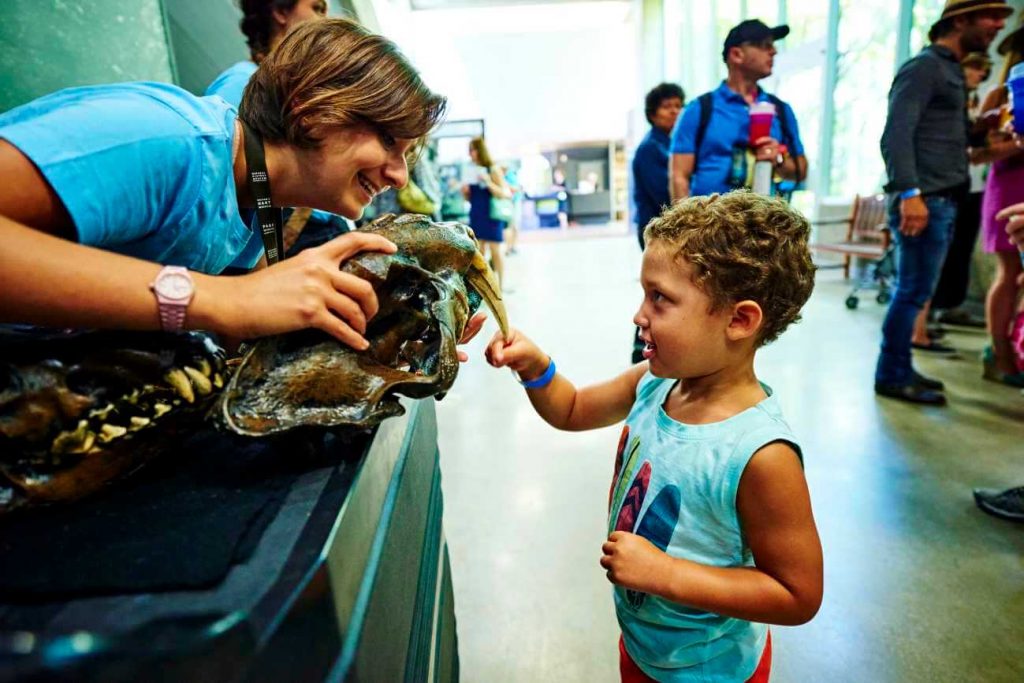 Next you'll see how staff and volunteers clean and sort fossils in the Fossil Lab. When your finished watching the process you can check out all the amazing things that were already unearthed and cleaned, including saber-toothed cats, giant sloths, mammoths and dire wolves.
Where to Sleep in Los Angeles with Kids
We stayed at Hilton Garden Inn, Hollywood. We couldn't have got any closer to all the action which was perfect for us. With the Hollywood sign to our left and the boulevard to our right, we were so lucky with the location.
Relaxing and the Room
We had a family room on the seventh floor with views out over the hotel pool. We spent a lot of time chilling on the sun loungers and cooling off with a swim. It's always so good for us when a hotel has a pool because it helps us keep the toddler entertained whilst we are relaxing.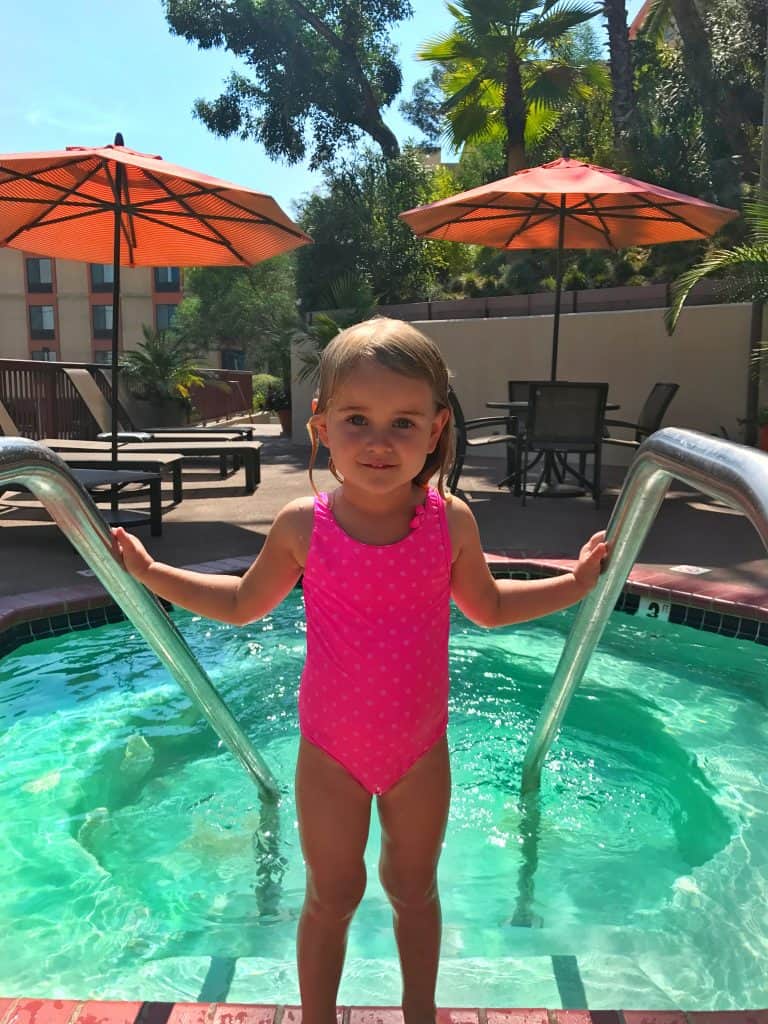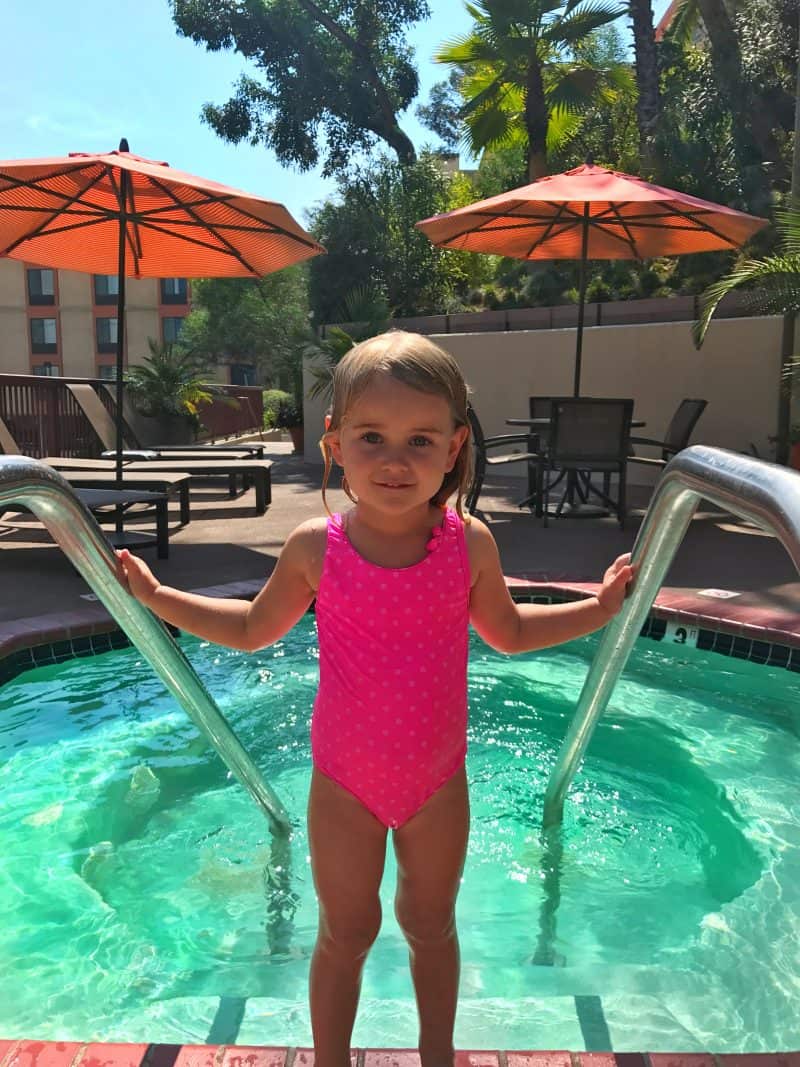 The room was a great size with lots of storage for all our luggage, a TV with all the necessary channels and a big bathroom with the all important bath. We really appreciated bathing the kids after living out of the camper van for over a week.
The room was stocked up with nice coffee, a fridge and a microwave which is always handy, especially if you've got a fussy eater.
Amenities
It might be a minor detail to most, but as a full time travelling mum, I was SOOO happy they had a coin laundry. Because the obvious thing to do on a Friday night in Hollywood, is laundry, right? Don't worry we made up for the lack of a social life on Saturday!
They also had an onsite restaurant. We only managed to have breakfast, but they had an a la carte option and a buffet option. Our little one loved the make your own waffles station. They had juices, pastries, breads, yoghurts, fruits and cereals.
In the lobby area they had a massive dispenser full with ice water infused with fruits. It was the perfect thirst quencher after walking around outside. They also had freshly made fruit and oat cookies so guests could have little snack during the day.
In the lobby area they had a touch screen TV. It gave all the information on flight times from LAX and it also had a feature to take selfies sitting on the sofa. There was also a life sized figure of a movie star. Maybe they nicked it from the wax museum across the road?
Check prices and availability for the Hilton here.
Where to Eat in LA with Kids
Yamashiro Restaurant
Hollywood is a hectic place, especially with kids. If you feel you need to escape, Yamashiro Restaurant, is the place to go.
It's a tranquil Japanese restaurant based around a garden with a pond. The views over the city are outstanding, especially at sunset.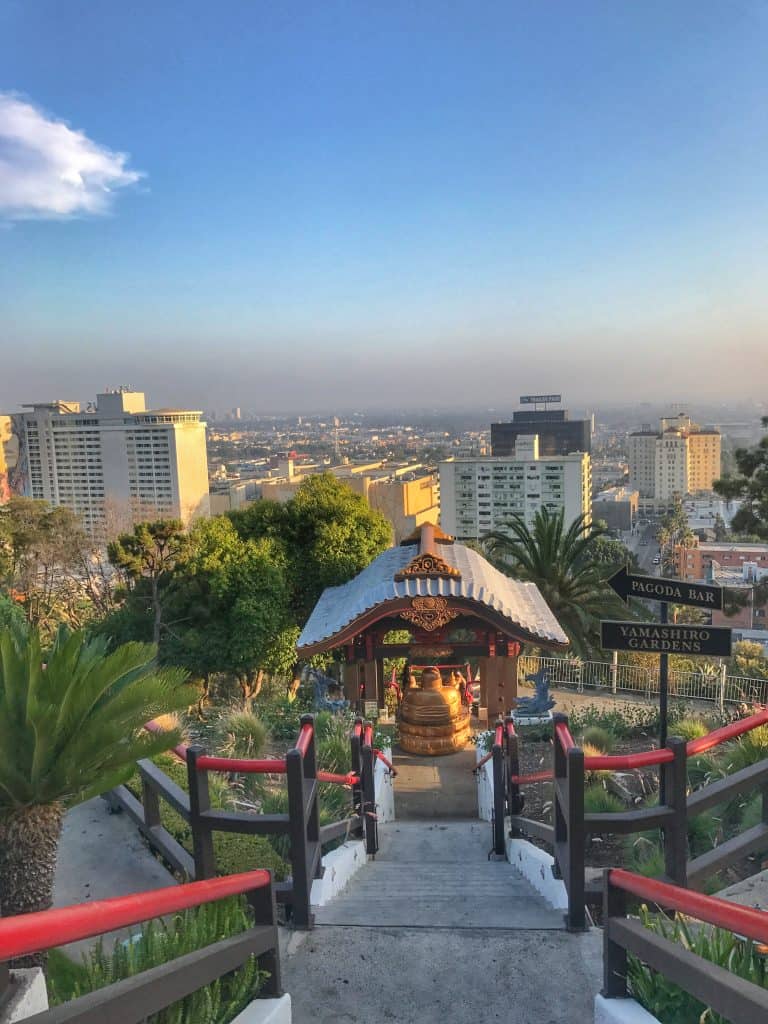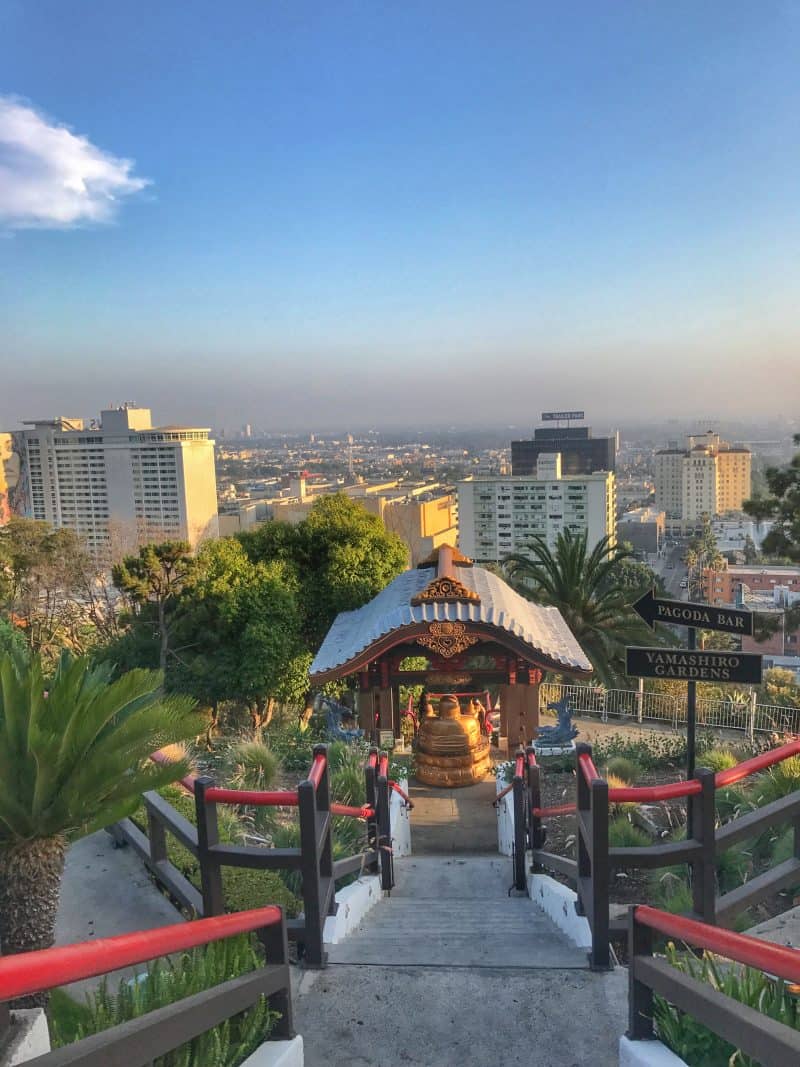 Yamashiro means mountain palace in Japanese and thats exactly what it feels like. It was built in 1911 by hundreds of craftsmen trying to recreate an orient palace and I think they did just that.
From the moment we arrived, we felt like we were somewhere else. Looking down on the buzzing city was beautiful, the lights in all of the buildings were slowly coming on as the sun went down.
Drinks
We initially checked out the cocktail garden which is the best spot for the views. We followed up with a table in the garden.
It was like being in a temple courtyard. They have some amazing signature cocktails, the obvious one being a Mai Tai which zinged me right into Saturday night mode.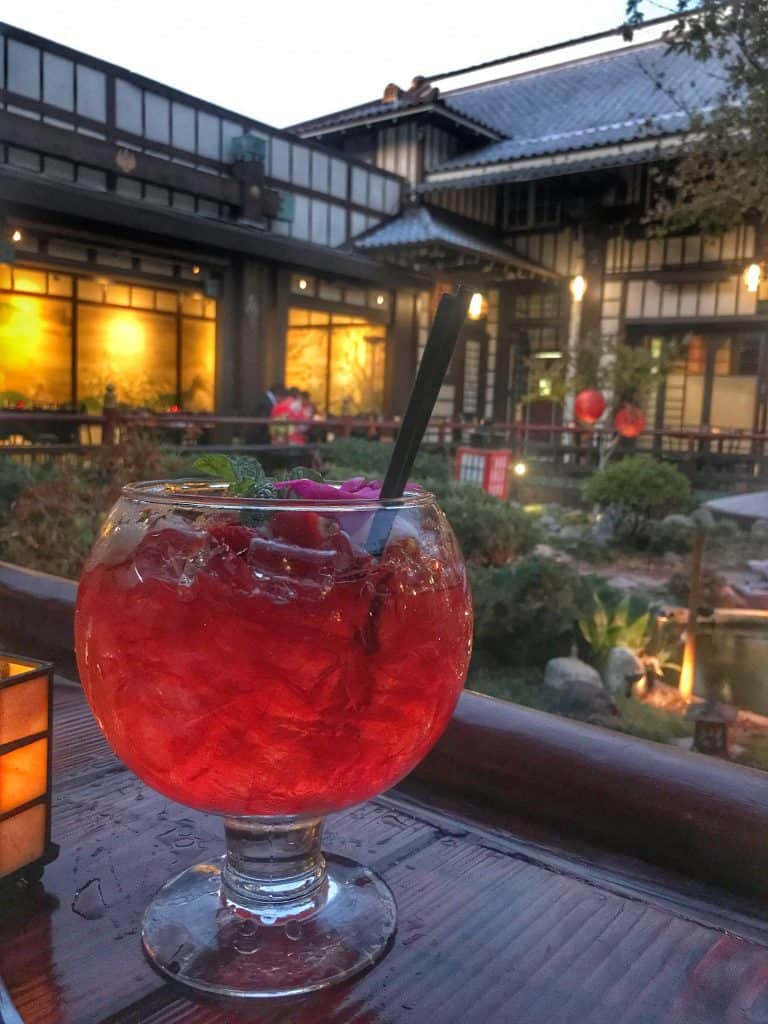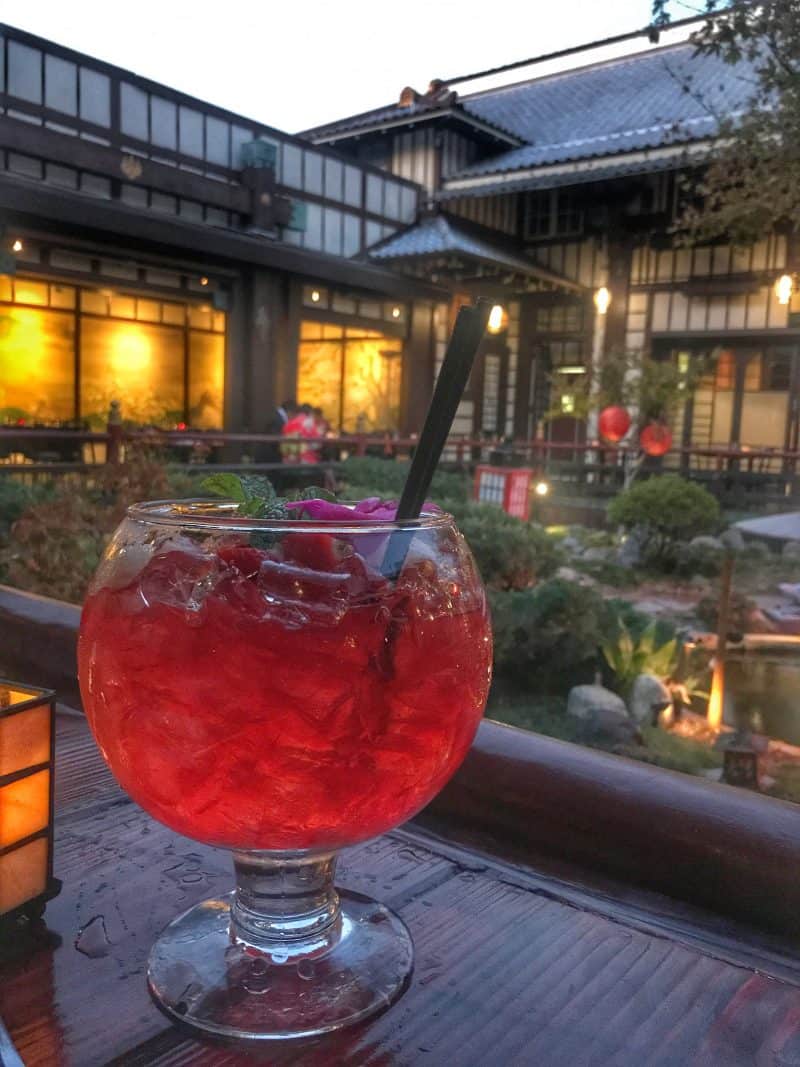 The other great cocktail is the Red Lotus. Being the size of a fish bowl, it's definitely one to share.
Hubby and I sipped on it throughout our meal. The iced lychee and raspberry flavours were delicious.
Food
The sushi and cal asian menu was the perfect accompaniment to the environment. We hadn't eaten much throughout the day so we were feeling hungry.
Being a fine dining restaurant the portions were also ideal for fitting in all three courses. To start, I had the pan seared crab cakes with teardrop tomato pico de gallo and cracked pepper aioli.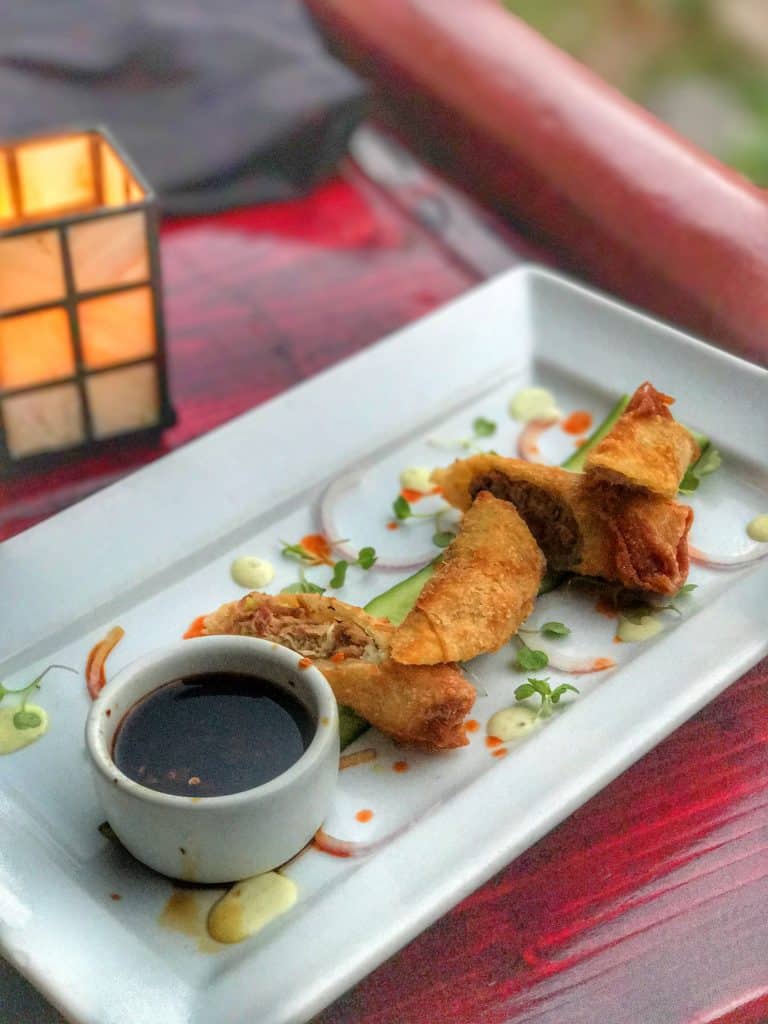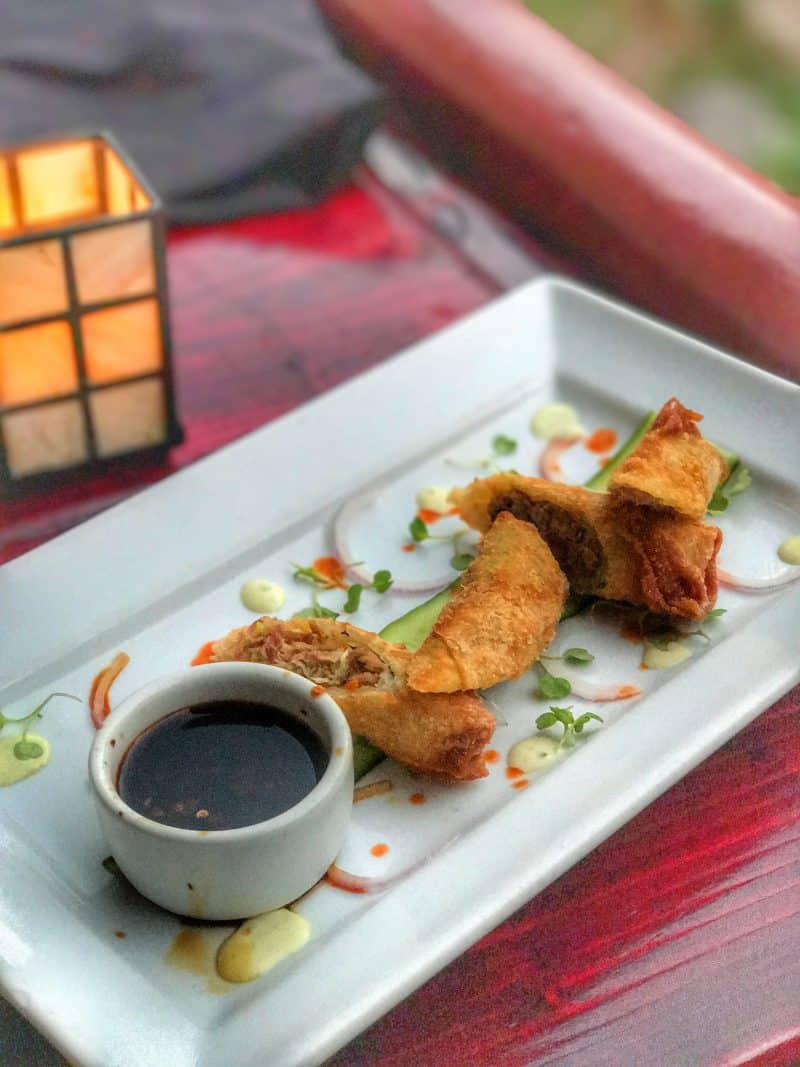 For mains, my husband and I had the Himalayan salt plate with American wagyu steak. It's always entertaining to cook your own food at the table. This dish was tender and incredibly tasty. It was such a lovely evening and the perfect finish to our west coast trip.
If you have a few days to spare then a 2 Day Itinerary in Yosemite is a great way to escape the city. It is just a few hours from LA and an amazing place to spend some time in and visiting Yosemite with kids is an amazing experience.
April in Yosemite is particularly beautiful as the waterfalls are roaring. No matter the time of year, it is best to plan a trip to Yosemite in advance.
Have you been to LA with kids before? I love hearing from you, leave a comment and I will get back to you.
Disclaimer: We worked in conjunction with Ghost Media to promote some of LA's highlights. As always, all views our entirely our own.
You May Also Like:
Best Pumpkin Farms In California
Guide to pumpkin picking in Florida.
The Ultimate Pacific Coast Highway 101 Road Trip