Travel for free? Come off it. That seems like a ludicrous idea to most. There have been a couple of desperate moments throughout our family gap year, where we'd almost had to book a flight home because of financial strain.
We've travelled a lot, more extensively than what we probably should have done. I guess I was going all guns blazing. We didn't know when we didn't know when we'd have a year to travel again, so we made the most of it.
We work hard and we play hard! As you know, we are going to take off again soon after 18 months of saving and working hard. Thats how we roll!
I consider myself an experienced traveller, with 14 years of adventure, to over 88 countries under my belt, 50 with children, I've picked up some tricks. During those few hairy financial moments, I pulled on my experiences to work things out.
Whilst there will always be some living costs, such as meals, it is possible to travel for free. One of my five reasons could be to set up a blog, but the truth is, although you may not have to pay in hard cash for a hotel, the blood, sweat and tears required to repay it is not free.
Blogging is a job and definitely not a freebie. So with that in mind, let me tell you some real 'free' travel tips that have helped along the way.
FIVE WAYS TO TRAVEL FOR FREE
Become a House Sitter
My favourite house sitting website is TrustedHousesitters. This is a fantastic way of travelling for free, especially for families.
In most cases the home owner requires a trusted person to look after their beloved pets and animals. The type of home can vary from a countryside house with a horse needing caring for, to a city apartment with a cat. The most important thing here is you have got to love animals.
As frequent travellers, we can not have our own pets, so being a house sitter is a really great way for our kids to develop a relationship with animals and have experience of caring for them. They both love cats and farm animals, so it's been a great experience in the past.
So whilst there is a little job to do feeding a pet, giving them TLC, taking them for a walk and so on, it is still such a great way to travel when it comes to financing it.
It can also work the other way around. If you have to consider pet sitter costs when you travel, you can join the site looking for a house sitter! This way you could potentially house sit in another country and have someone doing the same for you at home.
Everyone has a profile with lots of information. If they have house sitted in the past, they may have references which could help you make a decision on who you'd like to house sit for you.
For more information visit TrustedHousesitters.com
Get Air Mile Savvy
My number one tip for any person who loves to travel, exploring unique and far flung destinations is to get an airline credit card. We have managed to travel to some lovely places because of our airmail stash.
There are a variety of ways of collecting air miles, so research what is best for you. I personally use the British Airways American Express Card. I don't think we could have visited Bermuda without our annual companion voucher ticket that covered much of the costs for our family.
We are also members with many airlines frequent flyer programmes. For every paid ticket, we can collect and get something free later. For example, I did a long haul business trip for work, and got a free return European flight with the air miles.
You can also get travel cards which will earn you points towards hotel stays, which is a great way to get free accommodation with chains that are around the world, such as earning points for the Marriott.
Volunteer
When I hear the word volunteer, I automatically assume charitable work for some reason. Whilst I would love to do some volunteering for a charity, it may not be that easy with two very young kids.
We will do it one day soon but not when my little ones are still a baby and a toddler. There are other ways to offer up your skills and a helping hand.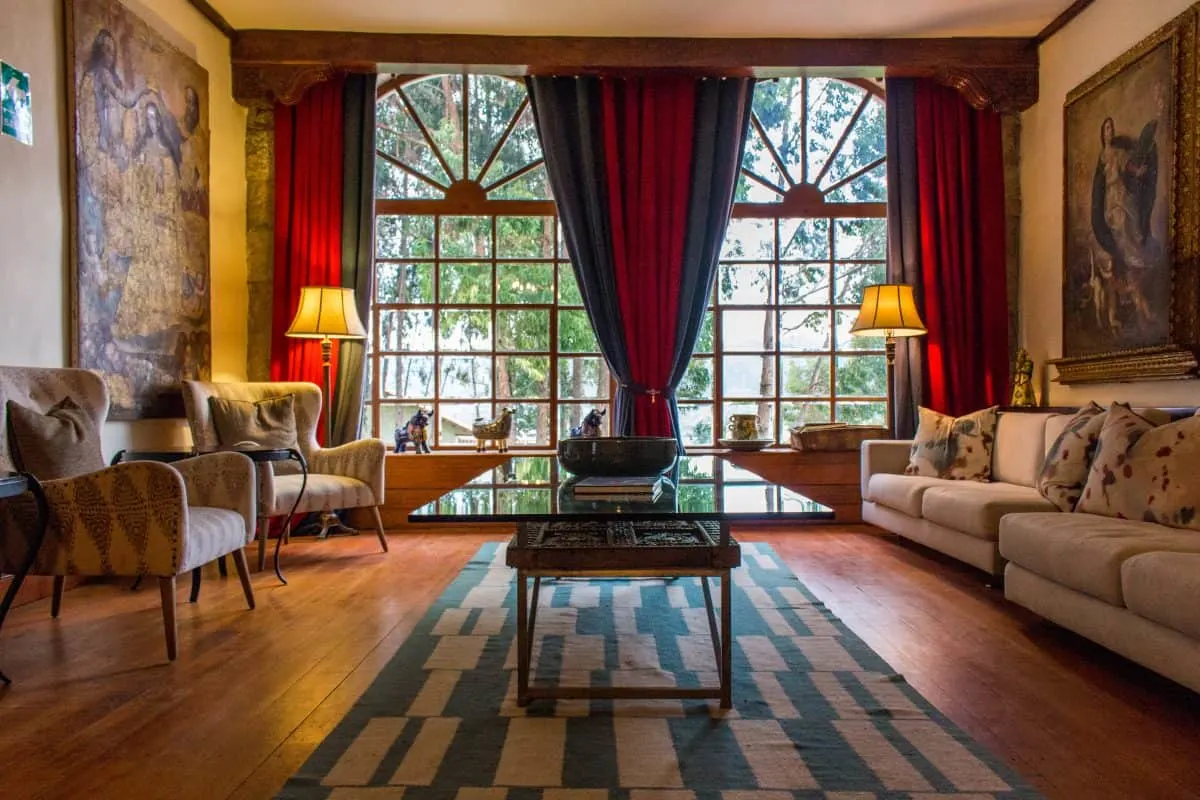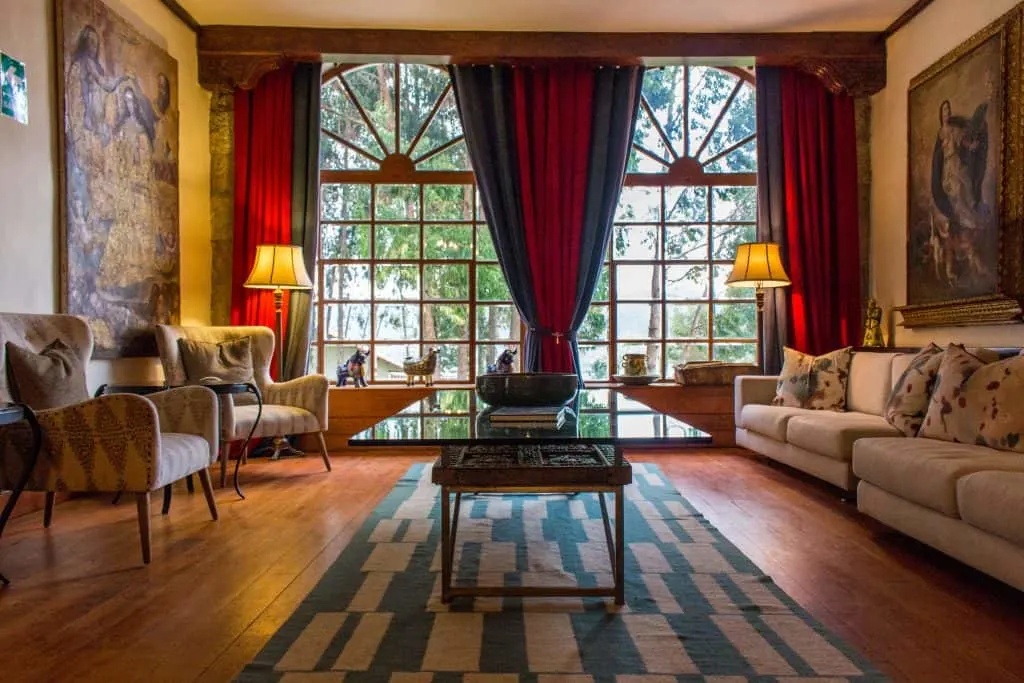 Workaway.info is a fabulous online resource where you can search for opportunities by location and family friendliness. Whilst not all of the hosts can accept a family, many do! We found lots of options on the website, from living on a farm and teaching local kids some English in Colombia, to helping a lady paint the outside of her house.
People are more than willing to trade experiences for help. We stayed at a beautiful hotel in Guatemala that always have at least one Workaway staff member.
They have free board and meals in return for some help around the hotel. When they have a family staying, parents can take turns with the tasks.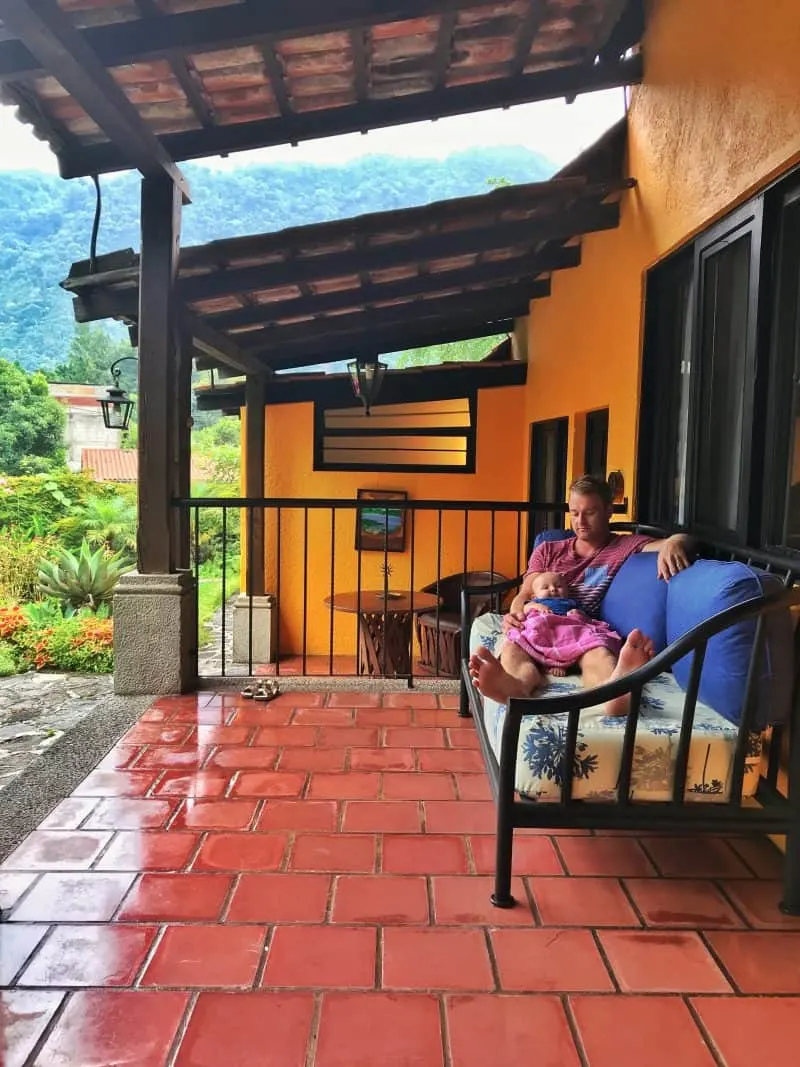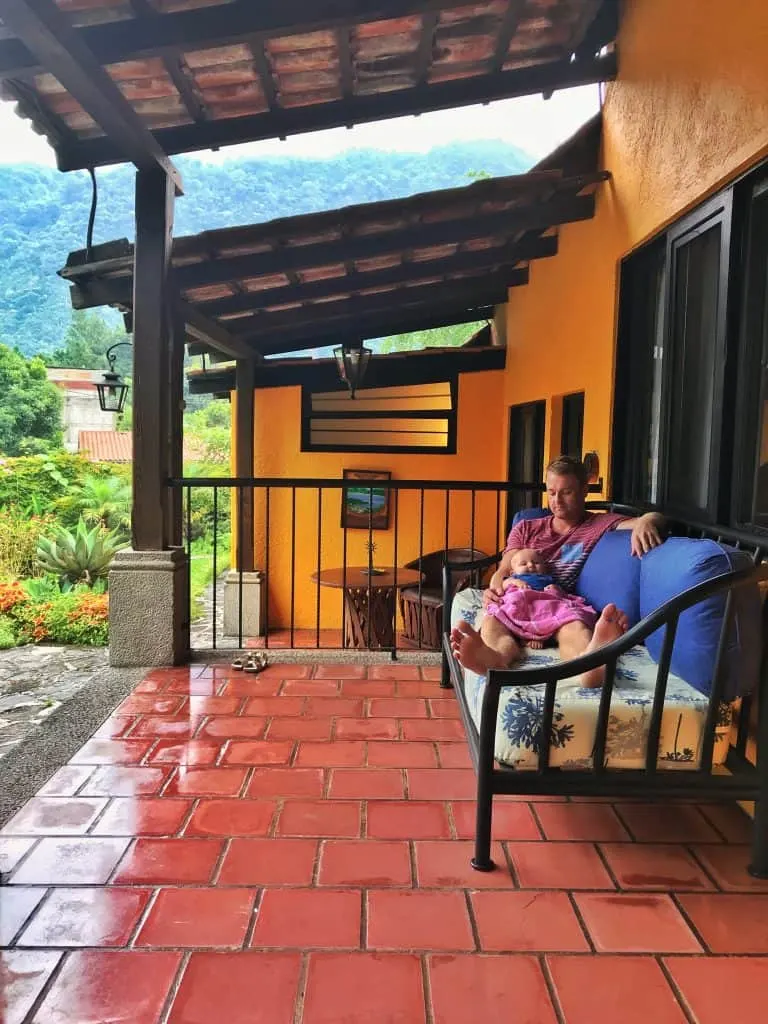 FIVE WAYS TO TRAVEL FOR FREE
Not only is it a great way to get by, it also allows people to penetrate communities and live like a local. Those experiences are otherwise hard to come by. My husband is a builder and there were many suitable opportunities for that skills set.
Equally there was some even easier things. For example, one lady wanted to have some English speaking people around her family so they could learn and practice the language.
House Swap
Some people might be put off by having others in their home. As a travel enthusiast, I would give anything for an adventure. I value experiences over things. If it meant renting my house, so be it! What I like about house swapping, is, its reciprocal.
Quite often both sides will meet and chat on Skype before agreeing. Once everyone is happy and agreed on dates, then it's a fabulous opportunity to have a home away from home. There are many websites offering this service.
Relocate RV's
With more and more people renting cars and camper vans as part of their trip, there is a demand to relocate vehicles. There are many companies that are on the lookout for travellers with flexible dates to relocate camper vans. In some cases they will even pay the fuel.
On Imoova, there are campers for as little as $1 a day. So for a 7 day trip, it would cost $7. It may as well be free at that price. Campervans are an amazing way to explore. Waking up in a different location every day is so exciting.
Being in the great outdoors, seeing wildlife and landscapes you may not otherwise see. And how cool is it when the experience is pretty much free?

Have you tried any of these ways to travel for free? How did it go? Or maybe we've enlighten you in some way? Leave a comment, I love to hear from you.
You may also like: