When considering a trip to any National Park, a little planning goes a long way. There are a ton of things to factor in before you plan a trip to Yosemite. This guide is here to help you start your trip off on the right foot.
If you have been to another National Park before like Olympic National Park, The Everglades or even Redwood National Park, you might think you have it all figured out. However, Yosemite is different.
Not only is it one of the largest National Parks in the US, but it is also home to some of the best hikes and best photo spots in the country. However, you may miss out on seeing some fantastic sights or a chance to raft along the Merced River if you visit at the wrong time.
Don't despair as below you can find everything you need to know about Yosemite and how to plan a trip any month of the year. Whether it is the quiet months of December, January, February or March or the busy months of May, June, July and August.
This guide walks you through how to get there when to visit Yosemite, where to stay, what to pack and what to include in your 2 day or 3 day Yosemite Itinerary.
How to Get There When Planning a Trip to Yosemite
Driving is the easiest way to get to Yosemite. If you have a car or an RV then this is probably a no brainer. If you don't then you may consider renting one for the trip. Having a car makes the trip straightforward and allows you some flexibility especially if you are visiting Yosemite with kids.
It's not your only option though if you are coming from the Bay area. The bus is a common means of transportation for tourists when they want to visit Yosemite.
There are two different ways to get to Yosemite by bus. The first option is Highway 99, which is usually the quickest way but also the most expensive. Highway 99 costs $40 and takes about 4 hours.
The second option is highway 120, which can take up to 8 hours but costs only $10.
The Highway 120 route offers stunning views of Yosemite National Park and takes you through Merced, Mariposa, and other small towns along the way.
There is also the option of one of the many Yosemite tours. They pick you up and drop you off. The great thing about a guided tour is that you get to know more about the park along the way, they take the stress out of planning and many of them are kid-friendly.
They are also perfect if you just have one day in Yosemite.
There are several options to choose from including a day trip and the option to stay for two nights.
Click here to find out more about guided tours.
Which Entrance When You Plan a Trip to Yosemite
Getting to Yosemite is pretty easy from the west side of the country. Most of the main highways lead you straight there and there really is no need for a map.
San Francisco is the closest major city to the park and it is a four-hour drive.
Those travelling from San Francisco may want to take the most direct route along Highway 120. Most visitors then enter the park using Arch Rock Entrance or Big Oak Flat Entrance. However, they are not your only option.
Further north is Hetch Hetchy Entrance. This entrance takes a little longer, but it is a great way to avoid the crowds and the scenery is also stunning.
You could also visit Yosemite from Los Angeles or San Diego. As you travel along Highway 41 you can enter the park using the South Entrance. All of these entrances are open all year round so there is no need for detours.
On the other hand, things are a little tricker on the east side of the park. There is only one entrance, Tioga Pass Entrance and it is only open from May or early June until October.
Don't worry you can still plan a trip to Yosemite Park from Death Valley or Las Vegas if you are visiting Yosemite in April or any other time of year. You could enter using the South Entrance off Highway 41.
Your road trip would take a little longer, but there are plenty of places to stop along the way.
It costs around $35 to enter the park with a vehicle at any of the entrances. However, if you can also use America the Beautiful Pass to enter the park. In fact, the annual pass allows you to visit over 2000 sites around the US.
It is relatively inexpensive and a great investment if you plan on visiting a few federal sites throughout the year.
For more information about America the Beautiful Pass click here.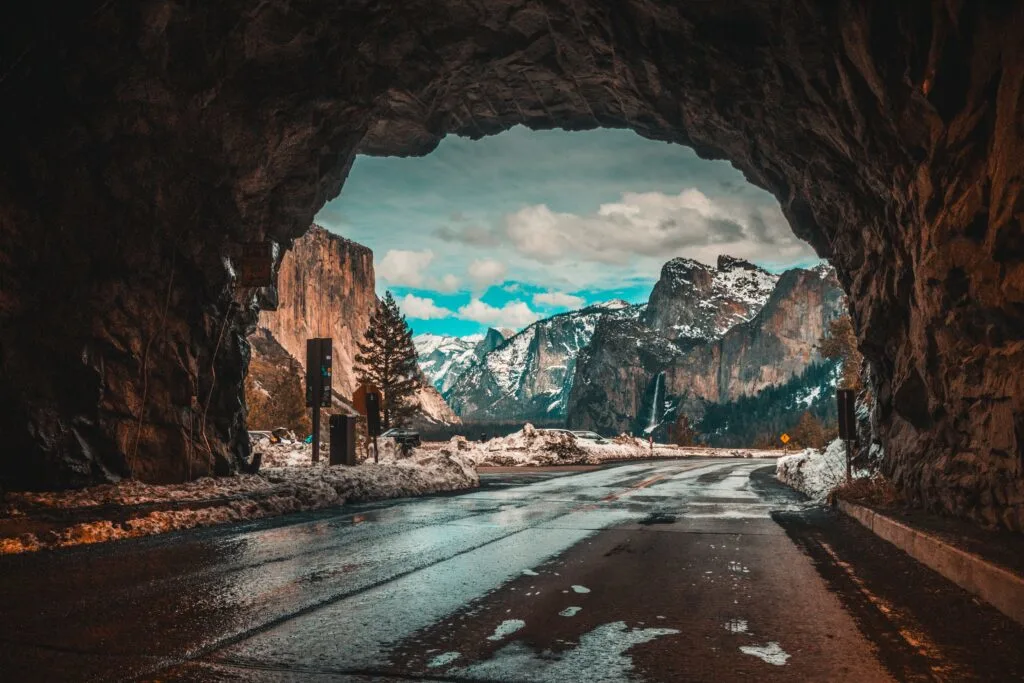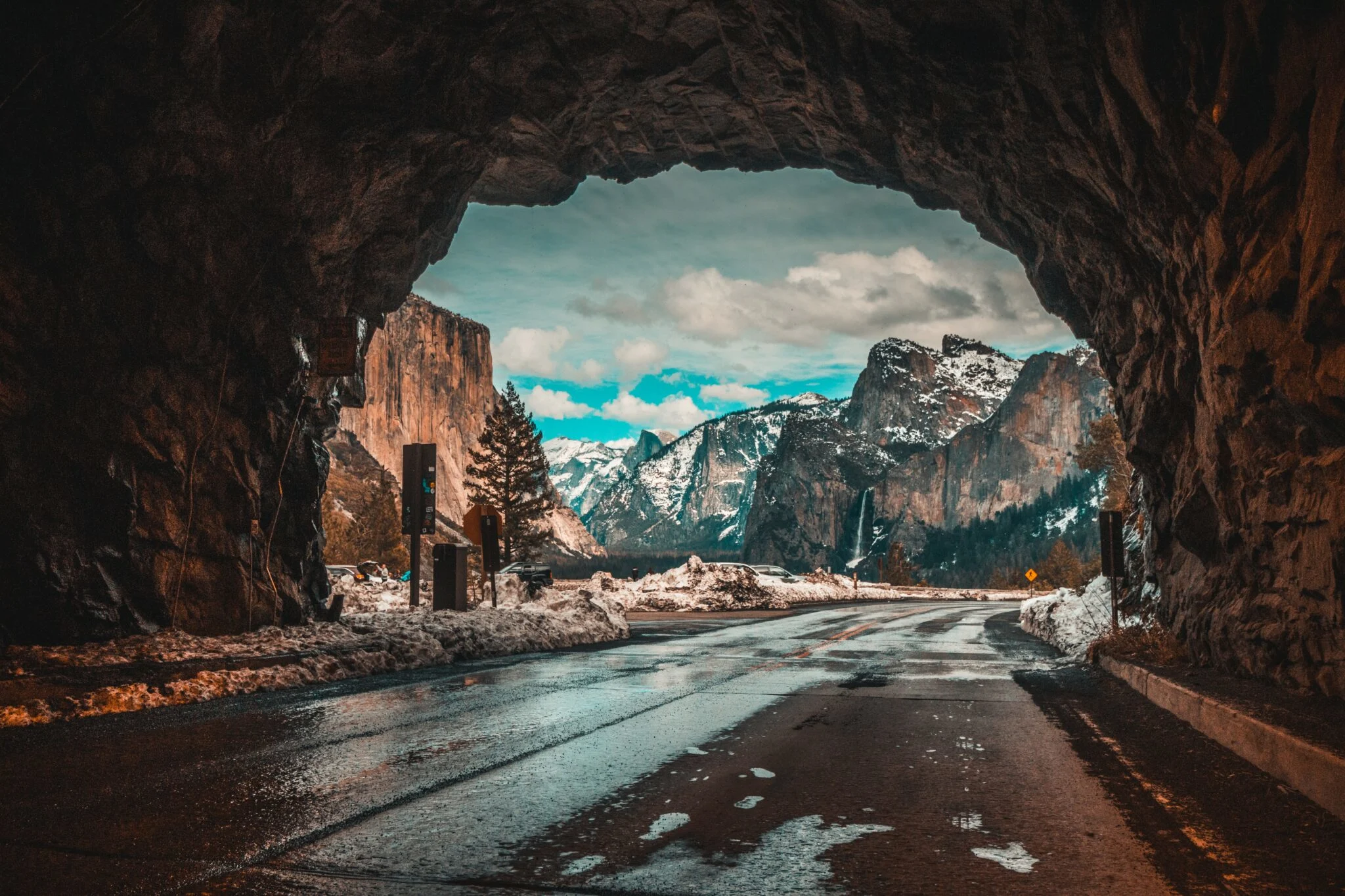 Travelling Around When You Plan a Trip to Yosemite
There are many ways to get around Yosemite, some of which are free! Walking is great, but biking might be a better option. You can take bikes on the trails and through the valley.
In Yosemite Valley, visitors can hop on the shuttle bus too. Visitors can access the shuttle buses at any of the 19 stops. The buses run all year round with a reduced schedule in winter months, December, January, February and March.
They are pretty frequent in high season and run every 10-20 minutes. There is even a bus stop on Highway 120!
Another great option for exploring the Park is by taking the open-air tram. There are plenty of stops and they include Glacier Point, Wawona, Mariposa Grove, and Tuolumne Meadows.
One of the most popular tours in Yosemite is the Valley Floor Tour, which takes you through some of the best-known landmarks.
It's a 26-mile tour that lasts 2 hours, so take some water and snacks with you. Yosemite Falls, Half Dome and El Capitan are just some places this tour covers.
How Long Should You Stay When You Plan a Trip to Yosemite
It is a long drive to Yosemite so while you could make it a day trip or fit it into just one day, it is best to stay for 2 or 3 days. This is particularly important if you are visiting Yosemite with kids.
If you are visiting with kids make sure to pack some awesome road trip activities for kids to keep them entertained on the long drive.
Ideally, you want to hike a few trails and see the breathtaking views darted around the park. To do that would take around three or four days at the least.
Not everyone can stay that long, so don't cancel your trip just yet. Even if you only have a weekend, you could squeeze many of the attractions into a 2 day Yosemite Itinerary.
Best Time to go When Planning Yosemite Trip
After figuring out your best route there, you need to decide when you want to visit. Yosemite National Park is open all year round. However, most of the visitors arrive in July and August.
If you're visiting during the height of summer, make sure to take precautions and book accommodation and tickets ahead of time.
There will be lots of people around on the weekends so it is recommended to visit any day but Saturday or Sunday.
To avoid crowds and enjoy Yosemite in its winter glory, visit the park in the dead of winter. Some places might be closed but there's still plenty to do such as skiing or ice skating.
Spring and Fall are quieter than summer but still busy. The weather is great at this time of year and the majority of the park is open, weather dependant.
No matter when you decide to plan a trip to Yosemite, there is always a ton of activities and trails to discover around the park.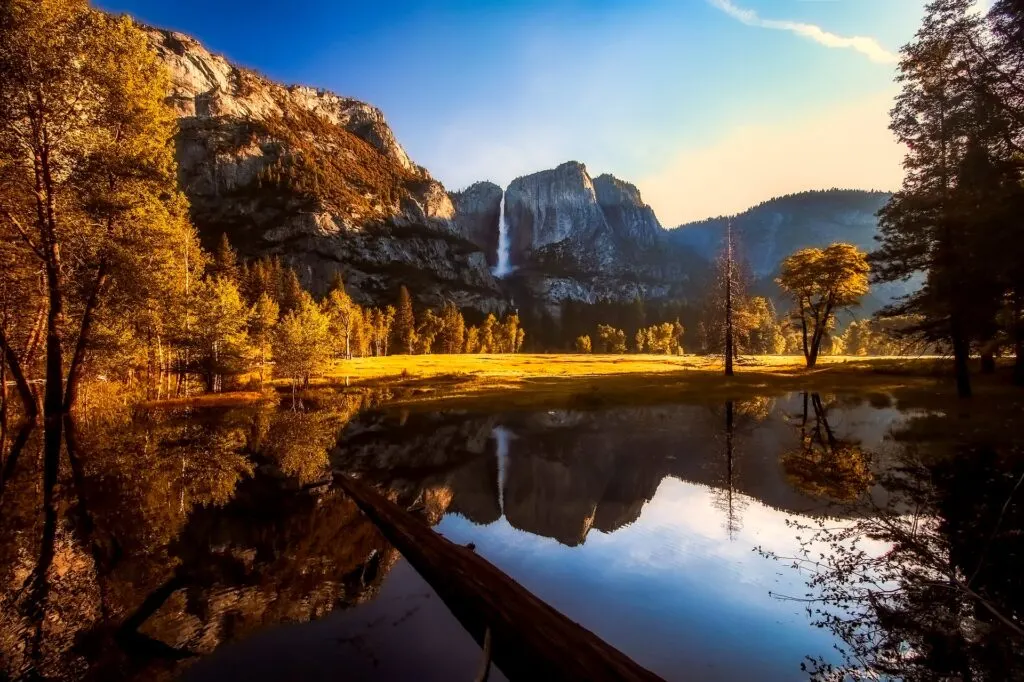 Must-See Places When Planning Trip to Yosemite
Yosemite is 3.027 km² so chances are you won't visit every inch of the park. You can still fit in the most popular sights if you plan a trip to Yosemite well. There is also the option of booking a Yosemite tour.
Glacier Point is a famous attraction in Yosemite National Park and one of the best photo spots. It is a 1,200-foot promontory with stunning views of Half Dome, Yosemite Valley, and the Sierra Nevada.
In order to get to Glacier Point, you can travel by car from Yosemite Valley or hike up the Panorama Trail. However, the road is closed in winter due to snow and ice.
The best time to visit Glacier Point is in the spring when the wildflowers are in bloom and fall when there is more colour on the trees. If you visit in summer, plan on visiting around sunset when the temperature begins to drop.
Planning a Yosemite Trip to See the Waterfalls
Waterfalls are beautiful natural wonders of nature. Yosemite National Park is known for having several stunning waterfalls, but tourists can only enjoy them during the right season. The park's waterfalls are the most beautiful in the spring and early summer months.
The waterfalls at Yosemite National Park and the fast-flowing rivers that are used for rafting are created by snow melting in the spring. April in Yosemite is the perfect time to see them as the snow has melted and the falls are roaring. It is also the time you are more likely to see a rainbow across them.
There are many different falls to choose from when visiting this park, but the three most popular ones are Upper Yosemite Falls, Bridalveil Falls, and Lower Yosemite Falls.
All of the waterfalls can be reached by the trails mapped out across the park. The easiest trail is the Lower Yosemite Falls and takes you right to the base of the waterfall. The Upper Yosemite Falls is the most difficult hike, but if you have the time it is worth it.
If they are on your to-do list then plan a trip to Yosemite in spring or early summer to avoid disappointment as in Summer and Autumn the water has dried up.
Plan a Yosemite Trip For Hiking
The best hiking trails in Yosemite National Park are the ones that will give you a full experience of the natural beauty and wildlife. In fact, the best way to explore Yosemite National park is on foot.
There are so many trails to choose from it is difficult to narrow it down. Bridal Veil Falls is one of the most popular hikes in the park. It has perfect views for photos, a waterfall in spring, and it's very easy.
Mariposa Grove has some breathtaking views with sequoias and waterfalls galore! It's not too long or difficult so it is kid-friendly and you can even see giant redwoods up close! The road leading there is full of snow in December and the winter months, but if you are comfortable hiking in snow it is only two miles.
If you want an extra challenge then the Wawona to Tunnel View trail is a fantastic option. It is a moderate hike and features beautiful views of Mariposa Grove and Yosemite Valley.
There are also viewpoints where you can spot Half Dome and El Capitan. This trail is open all year round.
Whether it is for a day hike or a multi-day backpacking excursion, you need to take stock of the necessary equipment and supplies you will need.
For example, for a day hike in Yosemite, it is important to have plenty of water – per person, at least four litres of water. Hydration reservoirs are a fantastic way to carry the water with you on a hike.
You also want to add food that can be eaten quickly and without utensils – such as granola bars or energy bars to your packing list.
Other items that should go into your pack are: a headlamp with extra batteries, sunglasses (if hiking in the sun), bug repellent (and if hiking in the woods) tick repellent, and an all-weather jacket.
Of course, wear the right footwear. Hiking boots are perfect, just choose the right ones for the season.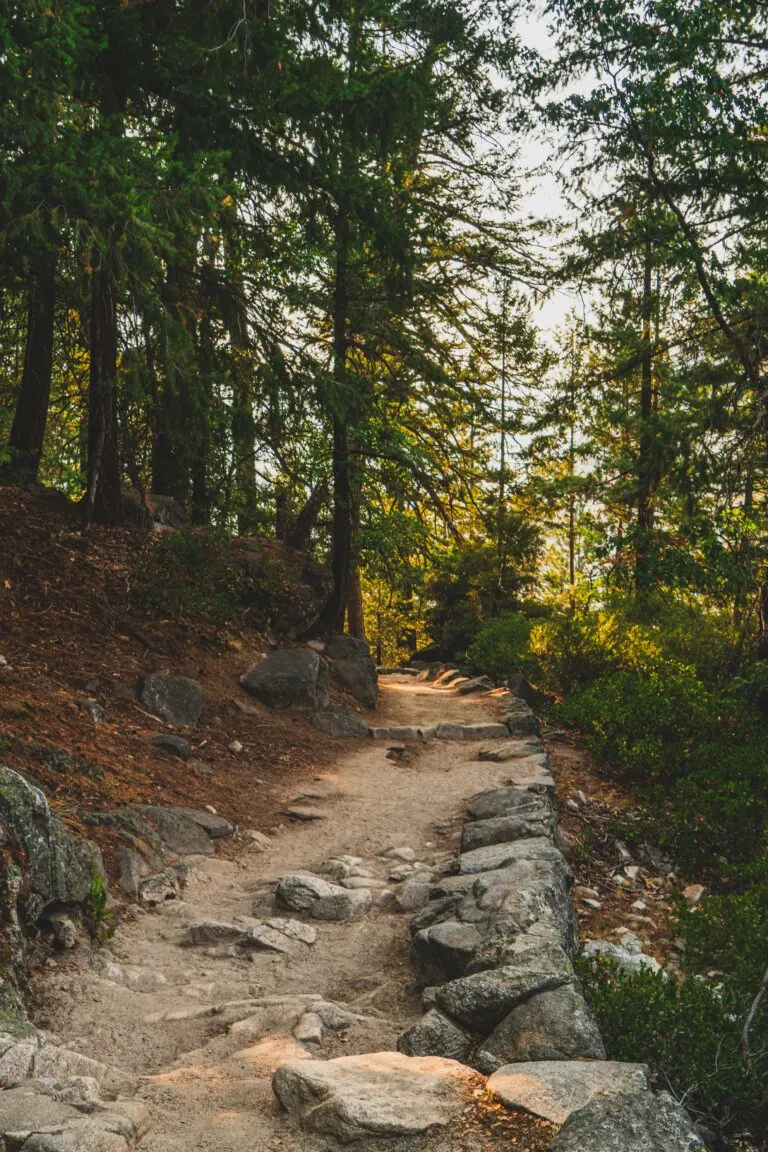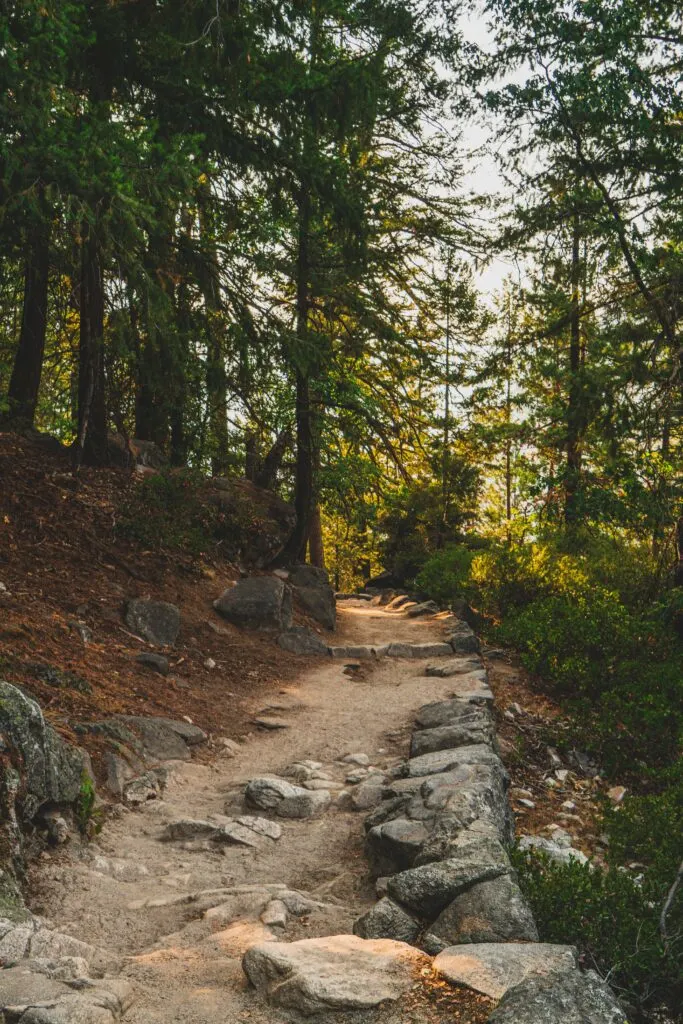 Yosemite Trip Planning to Camp
When deciding where to stay at Yosemite, camping might be at the top of your list. Yosemite National Park has a number of campsites and RV parks. Camping there offers a number of benefits, including the opportunity to do activities like hiking and fishing.
There are two types of camping at Yosemite National Park: backcountry or frontcountry.
Backcountry camping is in more remote areas and requires you to hike in and set up your tent before nightfall, while frontcountry camping is parking your car right next to your campsite, easily accessible from the roads on the park's grounds.
Outdoor camping can be a lot of fun but also requires a lot of planning. Yosemite has many great campsites, North Pines Campground is the perfect place for front country camping.
It is in the valley and close to the centre of the park with amazing views of beautiful mountains.
If you are planning to camp at Yosemite then don't forget to bring the essentials: a tent, sleeping bag, fire starters, matches, cooking utensils and water purification tablets or filters.
Non-perishable food items are great to bring along too. There are bears in the area, so all food must be stored in a food locker. You don't have to bring these though as the campground supplies them.
The campgrounds at Yosemite National Park fill up quickly so book ahead to avoid disappointment.
Click here for more information on camping at Yosemite National Park.
Planning a Trip to Yosemite Holiday Homes
If the campgrounds are full, there is the option to stay at one of the many holiday homes in Yosemite National Park. Nearly all of them are located on the west side of the park, meaning they're away from the valley, and allow you to enjoy the peace and quiet.
You can rent a holiday home and stay for up to 14 days at Yosemite National Park. They cater for various party sizes and some offer extra facilities such as a hot tub and log fire.
All of them are fully equipped with utensils so there is no need to pack so much. However, there is no food or drinks so stock up on those before you leave.
In the high season, these also sell out fast as they are inside the park. It is best to book them as far in advance as you can. Still check if you are travelling last minute as you may be lucky to get a cancellation.
To book a holiday home at Yosemite National Park click here.
Yosemite Trip Planner Hotels in El Portal
The town of El Portal, which is near Yosemite National Park, was established in 1883. It has a population of 1,958 and it is one of the best places to see wildlife. It is also less than a mile away from Yosemite National Park and the Sierra National Forest.
There are also many recreational activities that take place in El Portal such as camping, fishing and boating.
This makes it a great place to stay as you explore the National Park. Choose from luxury properties or comfortable holiday homes situated on the Merced River.
Find out more about places to stay in El Portal here.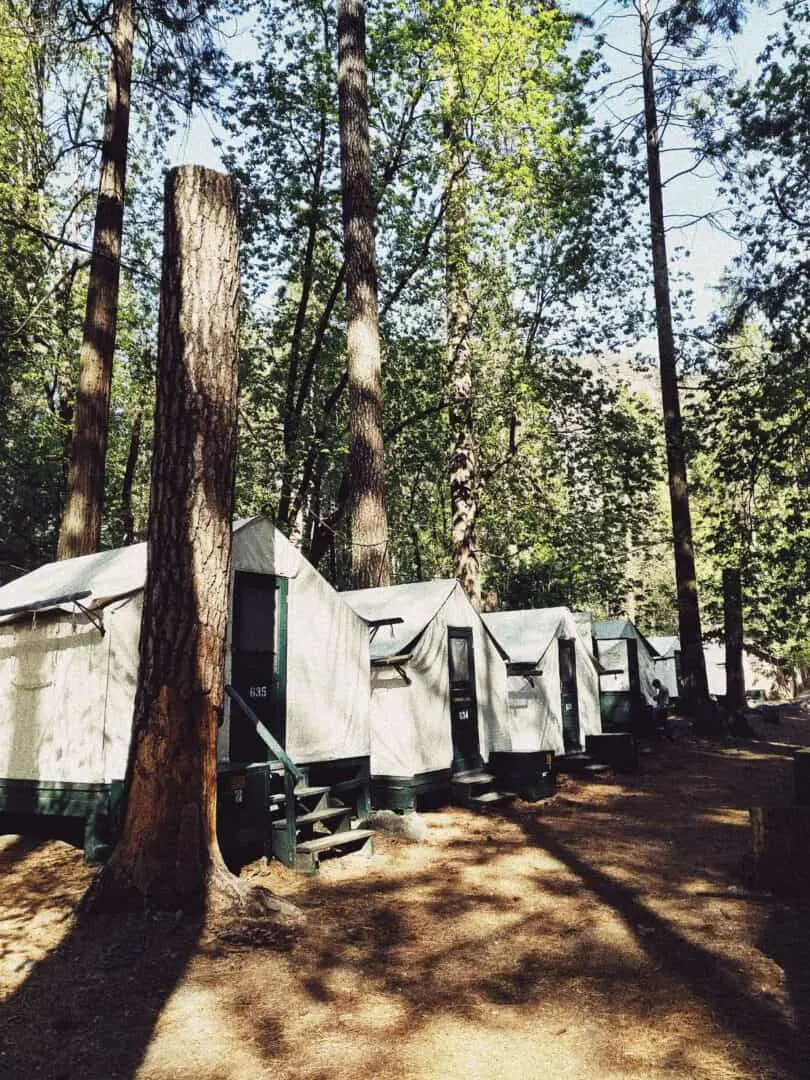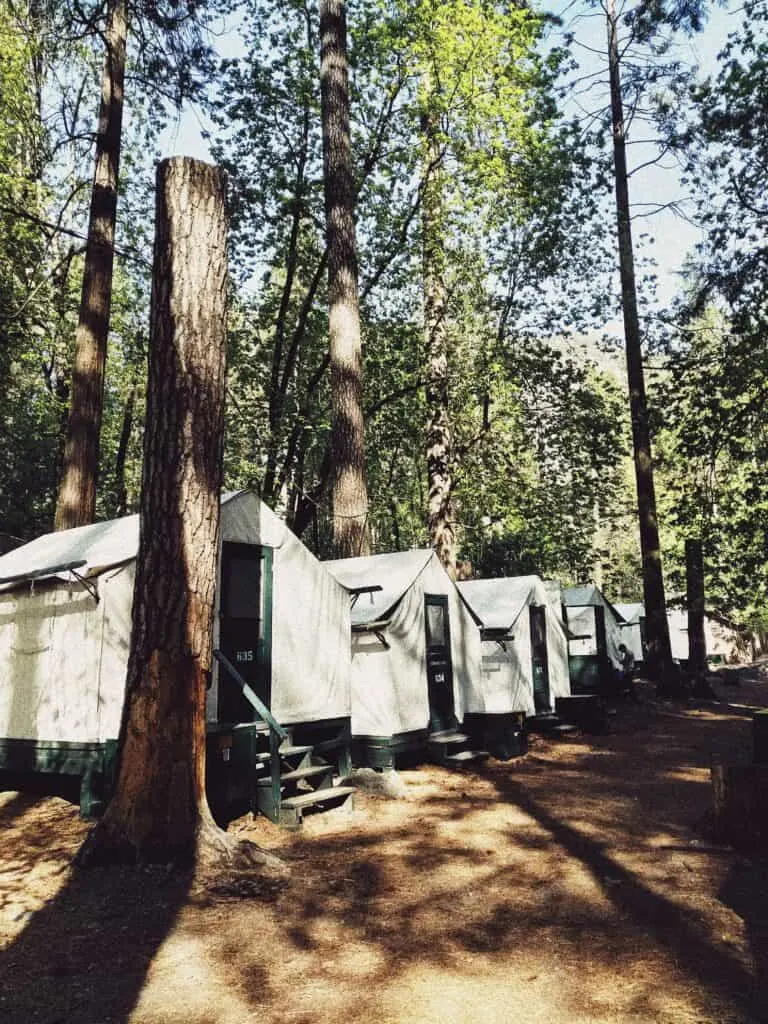 Hotels to Stay in When You Plan a Trip to Yosemite
People always enjoy a difference. AutoCamp Yosemite is a hotel with unique rooms and with this type of service, you can be sure to experience the outdoors at its best.
The hotel offers peacefulness which will allow you to focus on doing what matters in life. With the outdoor view, every room has a patio which makes mornings an even better moment.
AirStreams come with their own kitchen and BBQ area, as well as closeted bathrooms, so each one can sleep up to four people. The hotel itself has a modern yet rustic feel of its own and is located less than an hour away from Yosemite National Park.
To book or find out more about AutoCamp Yosemite click here.
Where to Eat When You Plan a Trip to Yosmite
There are tons of dining options in Yosemite National Park or just outside. If you're looking for something quick and easy then head to Yosemite Village and Curry Village/Half Dome Village. Ahwahnee and Yosemite Lodges both have some more formal options, too.
There's a lot to do in the area too. If you're camping, you can take advantage of the variety of eateries and shops available in this area. Most stores are small, but there should be enough variety for you to find what you need.
It's a good idea to stock up on everything you need before heading out to Yosemite National Park but sometimes this isn't possible. It's great that there are shops & gas stations nearby which is perfect if you forget something.
What to Take When Planning a Trip to Yosemite in Summer
In summer, it is recommended to pack clothing that can not only keep you cool in hot weather but can also keep in the warmth during cooler nights. You are sure to need a warm jacket or sweater for nighttime as well as rain gear if there are any storms in the forecast.
Bring lots of sun protection and insect repellent as there are plenty of mosquitos and bugs around at this time of year. Don't forget your snacks and water bottle!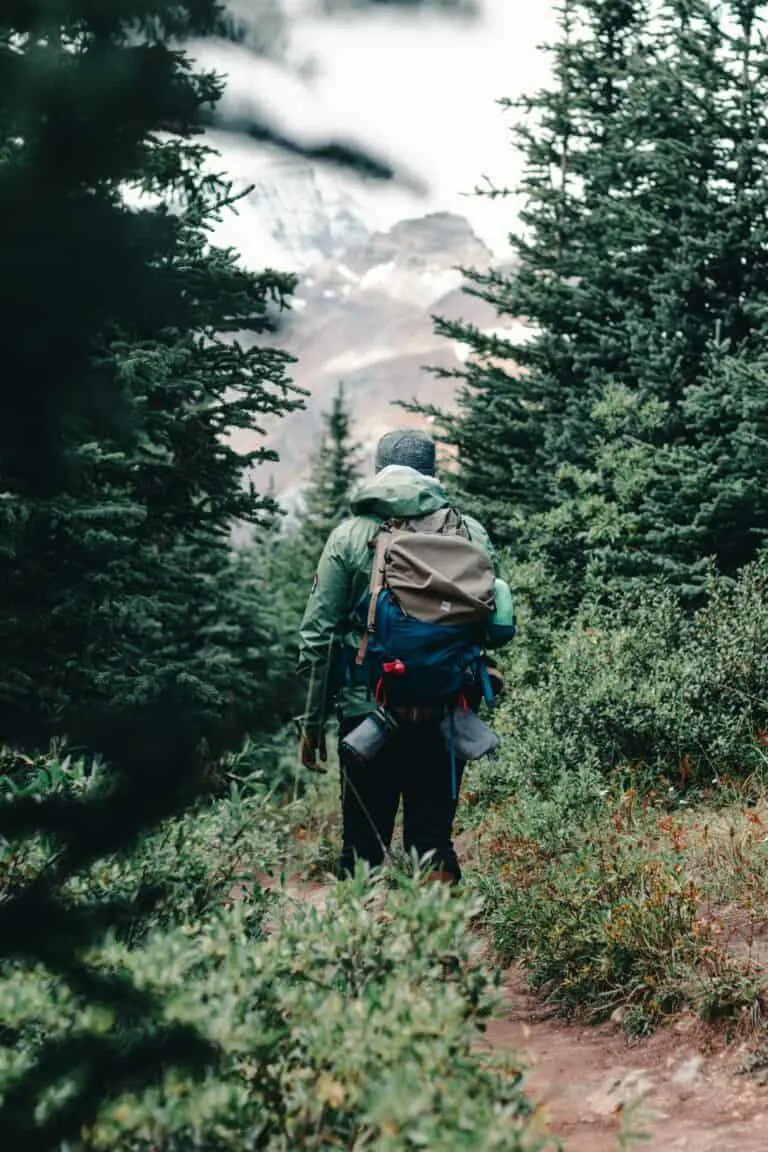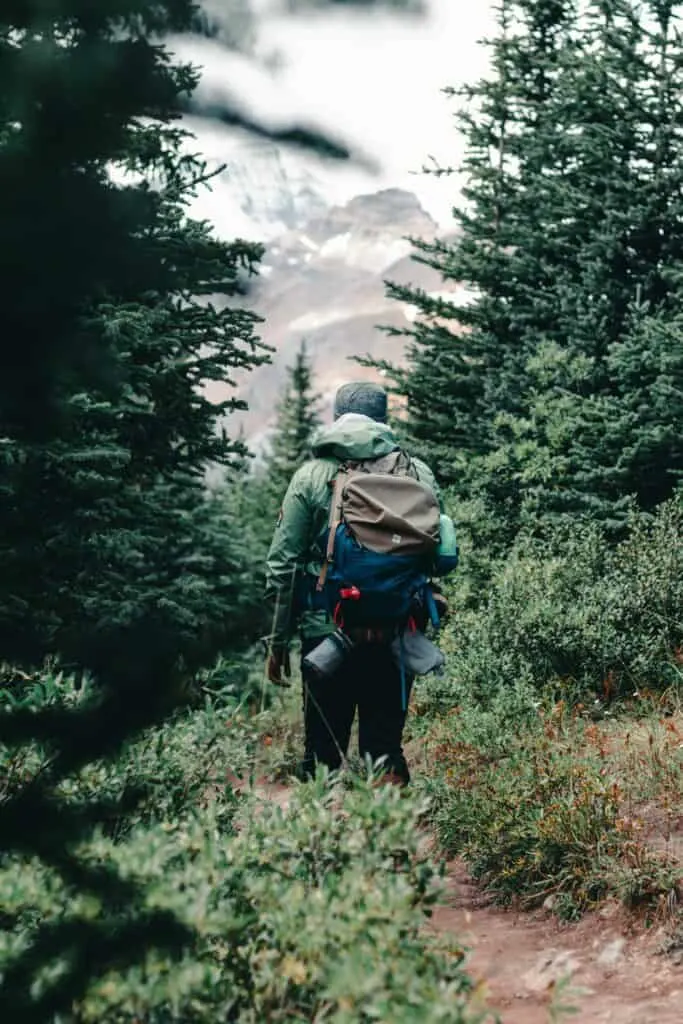 Yosemite Vacation Planning in Winter
If you are someone who is planning a trip to Yosemite in winter, you might be wondering what it's actually like there this time of year. It is cold this time of year and there is usually snow and ice on the ground.
When travelling to a destination that has a colder climate, it is important to pack appropriately. There are certain items people should always bring when travelling to the mountains. These are:
Be sure to bring plenty of layers as the weather in Yosemite can change quickly and there are different temperatures throughout the day. Packing layered clothes means you can take them on and off as you need to. So have some long sleeves and long pants/trousers, along with some short sleeves or t-shirts for warmer days.
Warm hat– it's important to keep your head warm at all times when visiting Yosemite during winter months.
Get gloves that fit your hands well and keep you warm
If you plan on hiking in winter it can be difficult in normal hiking boats. Snowshoes grip the ground better and make it easier to walk.
Planning a Trip to Yosemite National Park in Spring and Autumn
One of the most important things to remember is that packing for a trip isn't just about having the right clothes for each day. You also need to make sure you have all the things you will need while you are away.
Below is a list of items that we recommend bringing with you when going on a trip to Yosemite this spring or fall:
Warm clothes are essential as the weather in spring and Autumn is cooler than summer.
A map of Yosemite National Park allows you to figure out the best way to explore the park. It would be ideal to have it before you leave so you can have yoour route mapped out and save time.
A first aid kit gives you peace of mind when you are travelling. It is doubly important when you are camping or plan on hiking.
There are several places throughout the park that have the most stunning views. You don't want to miss out in capturing them so always have your phone on you. A solar charger is a great way to keep your phone charged while camping or on hikes.
Suncream is recommended in summer, but don't put it away in spring and autumn. There isn't much shade on many of the trails, so if you are walking in the direct sun for hours then take your suncream with you.
What Else You Need to Know Before You Plan a Trip to Yosemite
Taking a trip to Yosemite National park should be on everyone's bucket list. The beauty of Yosemite is outstanding and there is something for everyone. Most come to see the mountains and waterfalls up close.
Hiking enthusiasts would enjoy rock climbing and hiking through Yosemite Valley or up Half Dome peak. Camping lovers could stay in one of the campgrounds in the park or have an RV nearby for extra comfort during their stay.
However, it is worth noting that Yosemite is not your average holiday. Yosemite has little to no signal so you must plan on being off-grid during your stay. This means no phone calls or WiFi.
You are not completely shut off from the world. Yosemite is a popular park, so there are usually plenty of people around. If you have come to escape, then consider one of the less travelled trails. Just remember that Yosemite is home to plenty of bears. While having bear spray is banned at the park, there are other rules to follow.
No matter what you plan to do on your trip to Yosemite, it is sure to be great and the park and surrounding areas have everything you need. However, planning ahead can help to ensure you make the most of time and your trip is one to remember.
You May Also Like:
Best Things to Do in Redwood National Park with Kids
Olympic National Park with Kids
Things to do in Banff with Kids
The Best Things to do in the Everglades with Kids
Best Hikes in Yosemite National Park
The Best Yosemite Tours From San Francisco
The Ultimate Yosemite Packing List
10 Kid Friendly Hikes in Yosemite
The Magic of Yosemite in December
Why Yosemite Weather in May Makes it the Best Time to Visit
10 Reasons to Visit Yosemite in January
The Perfect Guide to Visiting Yosemite in March
10 Amazing Things to do in Yosemite in February
10 + Things to Do in Yosemite in June
15+ Of The Best Things to do at Yosemite in July
Will you be needing travel insurance, flights, rental cars, or hotels for your trip?
Disclaimer: This post may contain affiliate links. By using them it will not cost you any extra, we will receive a small percentage of the sale.