Thanksgiving is a time for families and feeling thankful but that doesn't mean you can't be thankful while exploring a new destination or relaxing by the beach. In fact, it will probably take away a lot of the stress and give you a lot more to be thankful for!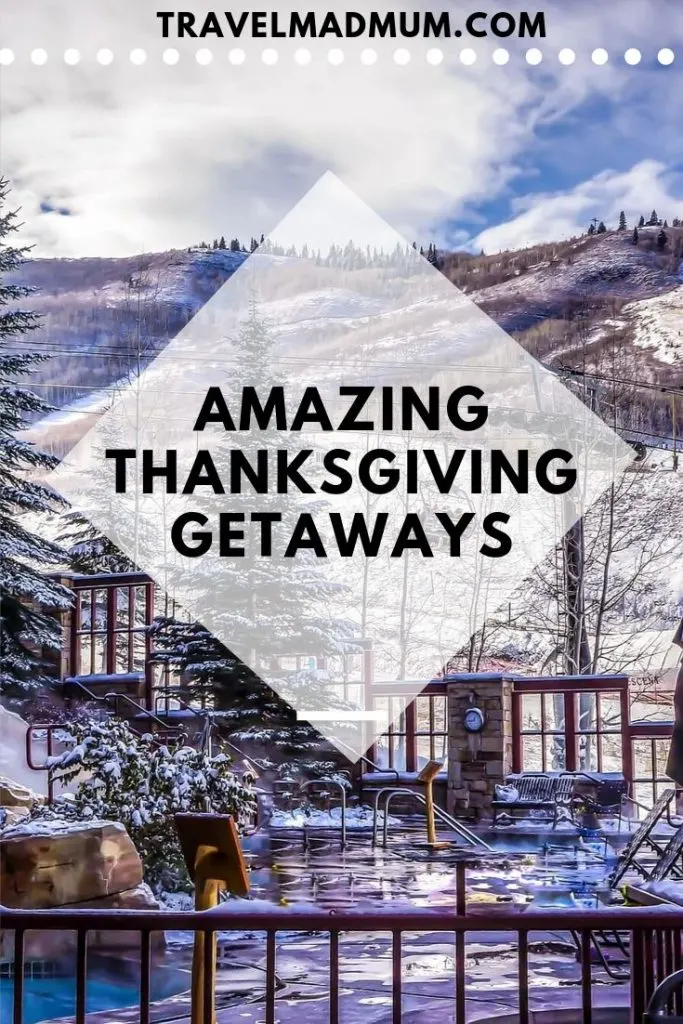 With a little help from our blogger friends we've rounded up the best thanksgiving getaways for families this year! If you want to just kick back and relax at an all inclusive, feel free to check out our roundup of the best all inclusive hotels for families around the world.
If you have a favorite thanksgiving destination that we've missed, be sure to leave us a comment and tell us why it's the best.
Where to Go For Thanksgiving?
If you are wondering where to go for the best thanksgiving family vacations that will keep you in the spirit of the holiday weekend but with the added thrill of adventure, we've got you covered.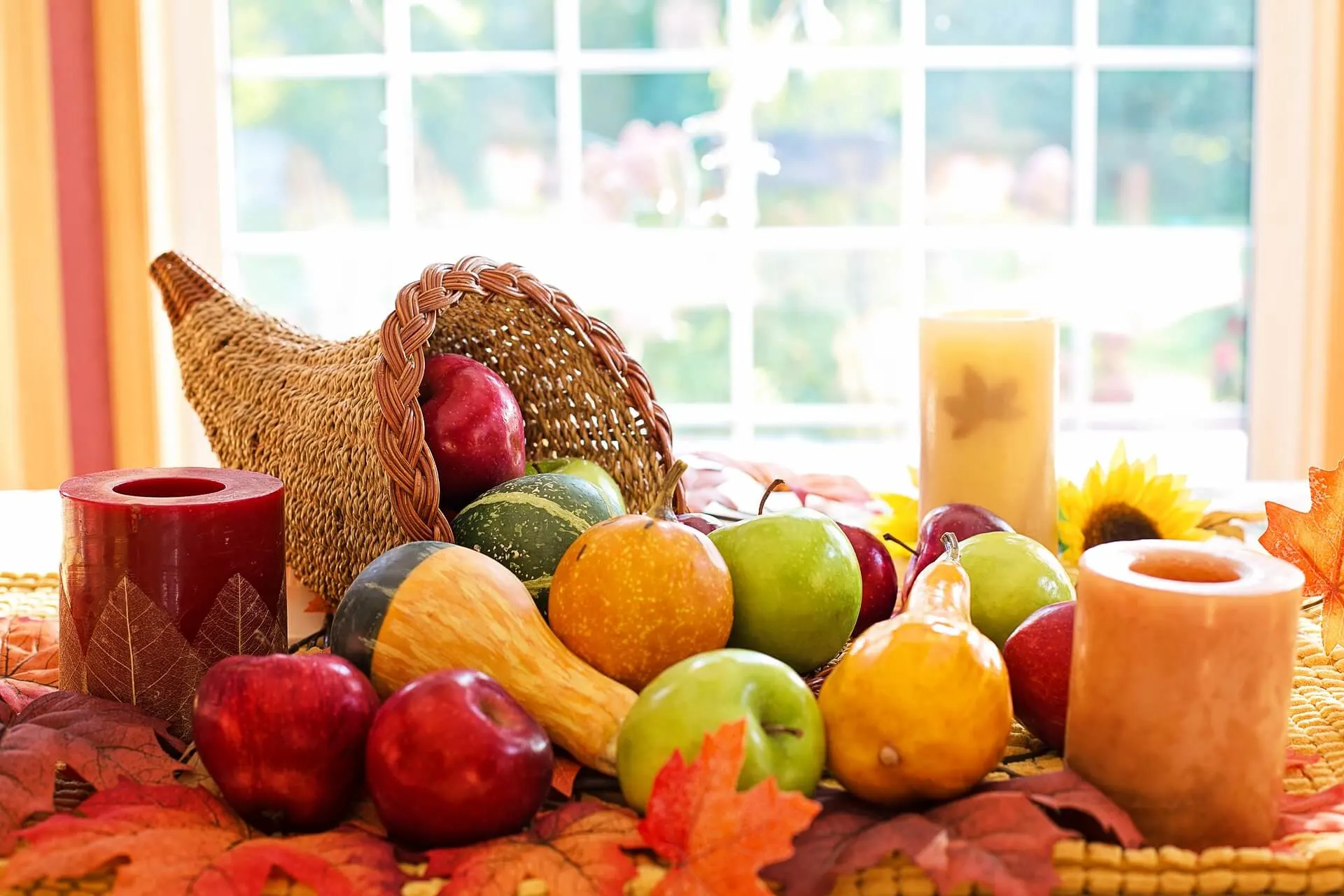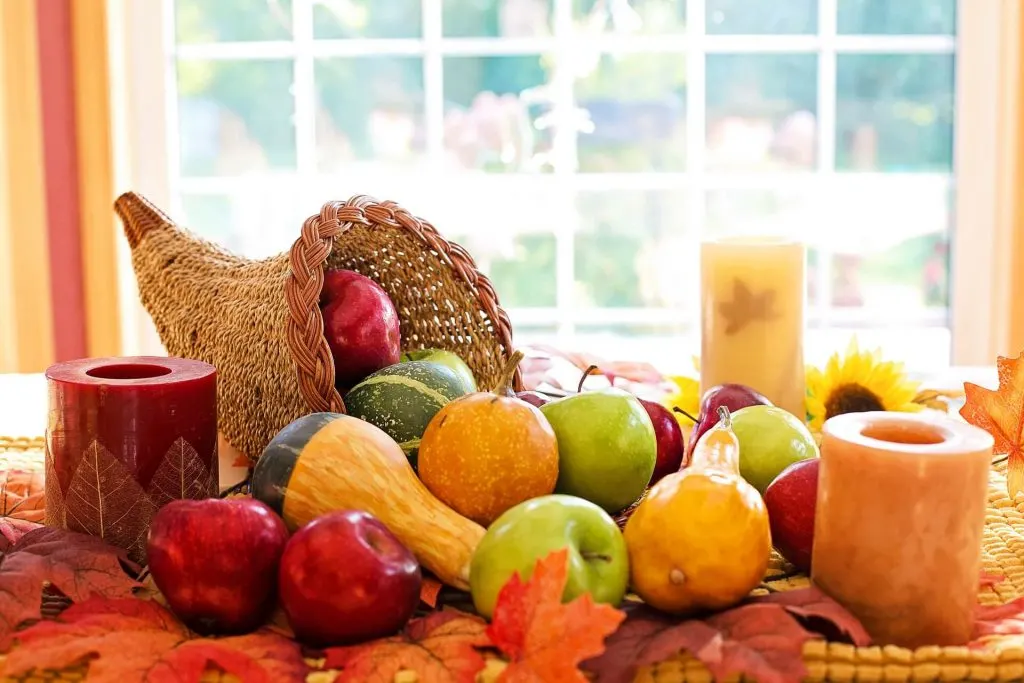 All these thanksgiving weekend getaways have plenty going on to make it a special holiday, from Thanksgiving craft shows to holiday parades and much more.
Gatlinburg, Tennessee & Great Smoky Mountains National Park
Contributed by Wandering Wheatleys.
One of the most popular Thanksgiving vacations in the southeast is Gatlinburg, Tennessee. Set at the edge of Great Smoky Mountains National Park, Gatlinburg provides tons of Thanksgiving activities for families to enjoy over the holidays.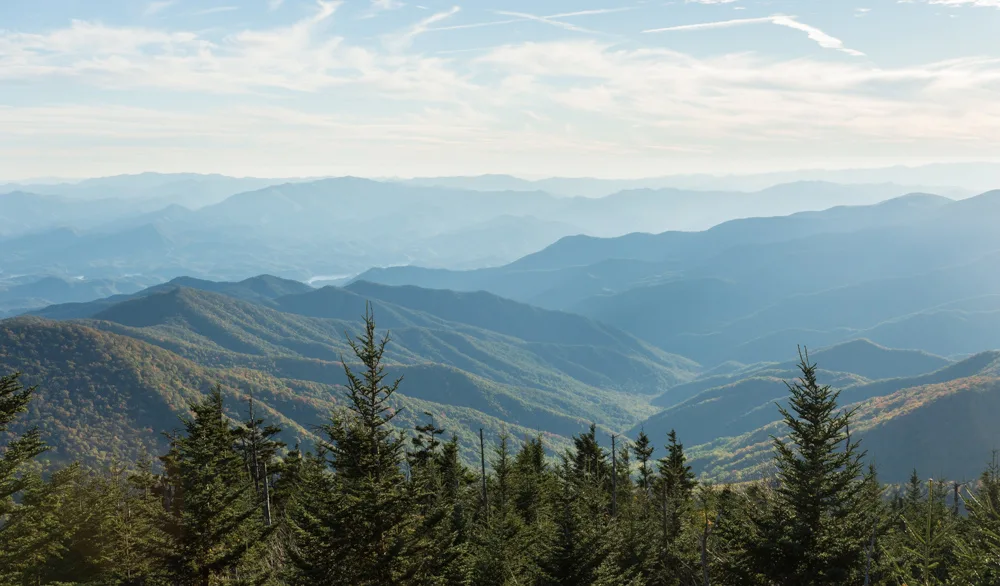 You can take the aerial tram to Ober Gatlinburg for a bit of ice skating or head to The Great Smoky Thanksgiving Arts & Crafts Show to pick up local crafts and antiques.
Dollywood will also be kicking off their Smoky Mountain Christmas festival which features millions of Christmas light and Christmas themed shows if you're really want to get yourself in the holiday mood.
The best activity for families, however, is a hike in the mountains. Visiting the Great Smoky Mountains over Thanksgiving means you'll get to witness the beautiful fall foliage – a brilliant mix of yellow, orange, and red leaves.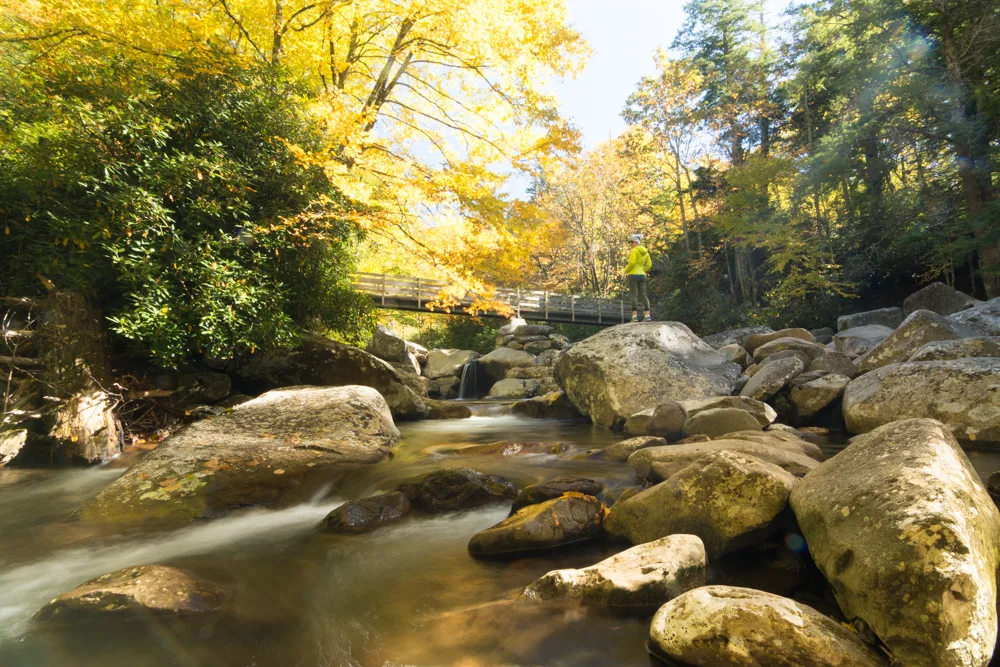 There are lots of great day hikes in the Smokies that are easy enough for the whole family. You can hike to Laurel Falls, one of the most popular hikes in the park. Or head up to the lookout tower at Clingman's Dome which is the highest point in the state of Tennessee. It is just one of the best things to visit in Tennessee.
If you don't want to cook Thanksgiving dinner at home then head to The Old Mill in nearby Pigeon Forge. This lovely little restaurant is housed inside a historic grist mill that was built in 1830.
It's one of the oldest continually operating grist mills in the country. And after dinner head to the Smoky Mountain Brewery for a festive pint of their Winter Warmer Ale. Cheers!
Ready to book a trip to Gatlinburg? Find the best prices on flights, rental cars and hotels!
Thanksgiving Getaways in Florida
Sanibel Island – Thanksgiving Beach Vacations
Contributed by Travelin Mad.
Sanibel Island, Florida is just a mile off the coast of Ft. Myers in southwest Florida, but it feels like a million miles away. With just one road on and off the island, the limited access means less car traffic and more bicycles and golf carts along bike paths which stretch the length of the entire island.
It's a different way of life on Sanibel, where kids can explore freely, families can enjoy simple things like beach combing, watching for wildlife, paddling the J. N. "Ding" Darling Wildlife Preserve, going for ice cream, or hunting for beautiful seashells that wash up on the beach by the thousands.
The beaches of Sanibel are perfect for shelling — in fact, Sanibel Island is known as the Shelling Capital of the US.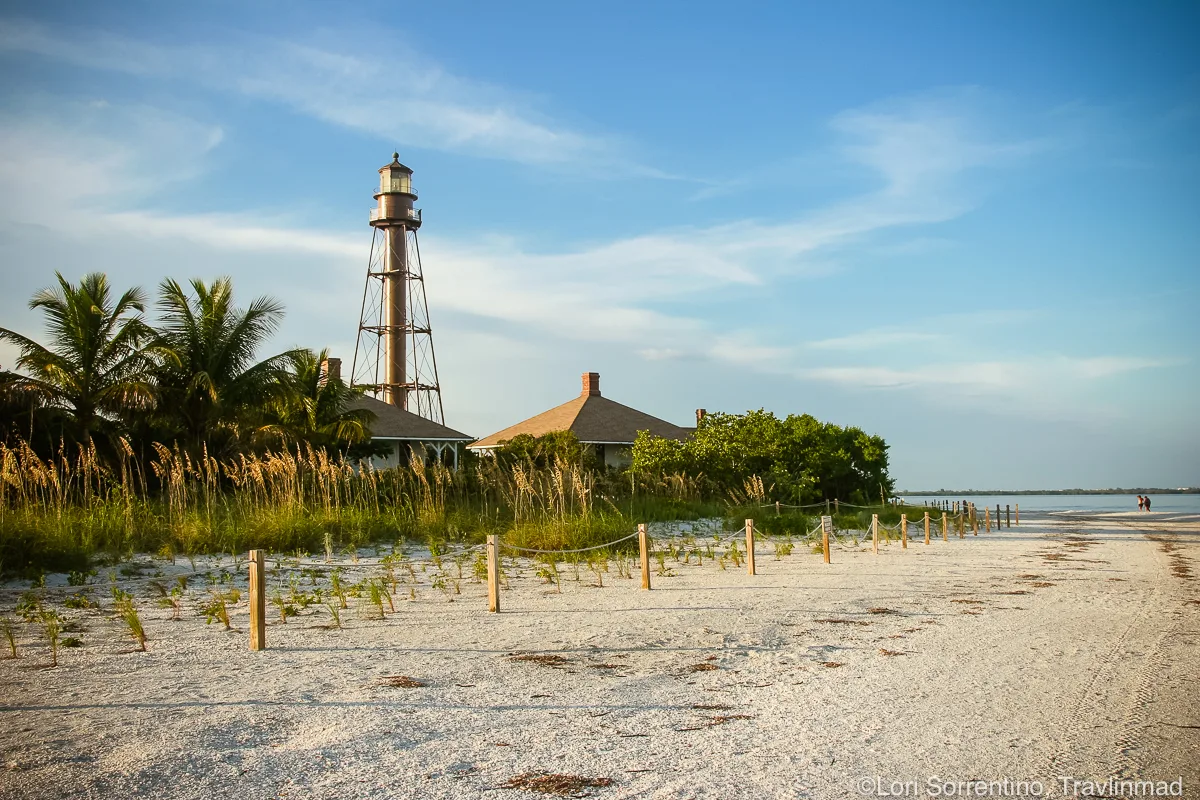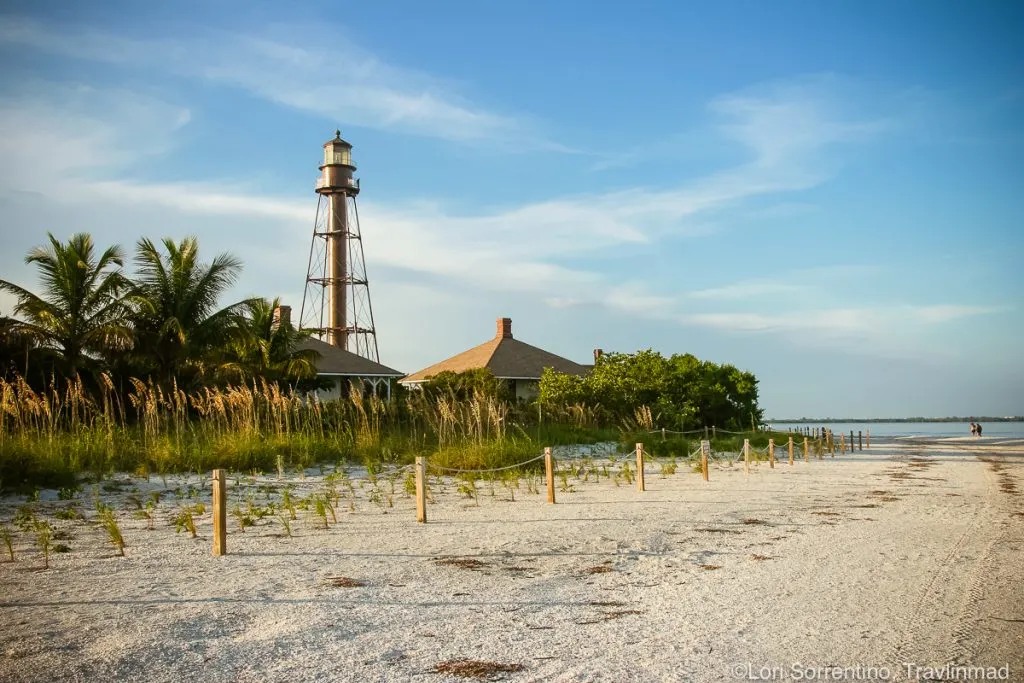 The beautiful and soft white sand beaches are one of the biggest reasons to visit, and there's no better time than as a vacation during Thanksgiving, when the holiday boat parades begin and nearby Ft. Myers Beach hosts the annual National Sand Sculpting Championships during Thanksgiving week.
Families can stroll the beach and check out the always fun and creative large-scale sand sculptures, enjoy sand-sculpting demonstrations, and vote for their favorite to win. Each sculpture is more fabulous than the next.
It could also be combined with a trip to the Everglades.
If your family is looking for a unique and warm weather holiday getaway, you can't get much better than the barrier islands of Sanibel and Captiva islands — a laid-back island paradise the whole family will love!
Ready to book a trip to Sanibel? Find the best prices on flights, rental cars and hotels!
Disney World Thanksgiving
Contributed by Wander Her Way.
Disney World is a great place to spend Thanksgiving family vacations. The weather in Orlando finally starts to cool off in November, and you'll get to enjoy the Christmas decorations too (they go up at the beginning of November!) And while crowd levels can be high around Thanksgiving trips, it's still milder compared to other holidays like Christmas or Easter.
Many of the table service restaurants in the parks and resorts serve some version of Thanksgiving dinner. Just be sure to make an Advanced Dining Reservation as soon as you can, because restaurants tend to book up quickly on Thanksgiving Day.
My favorite option is Liberty Tree Tavern in Magic Kingdom. And if you can't score a dining reservation, you can always grab a giant turkey leg from one of the food carts instead!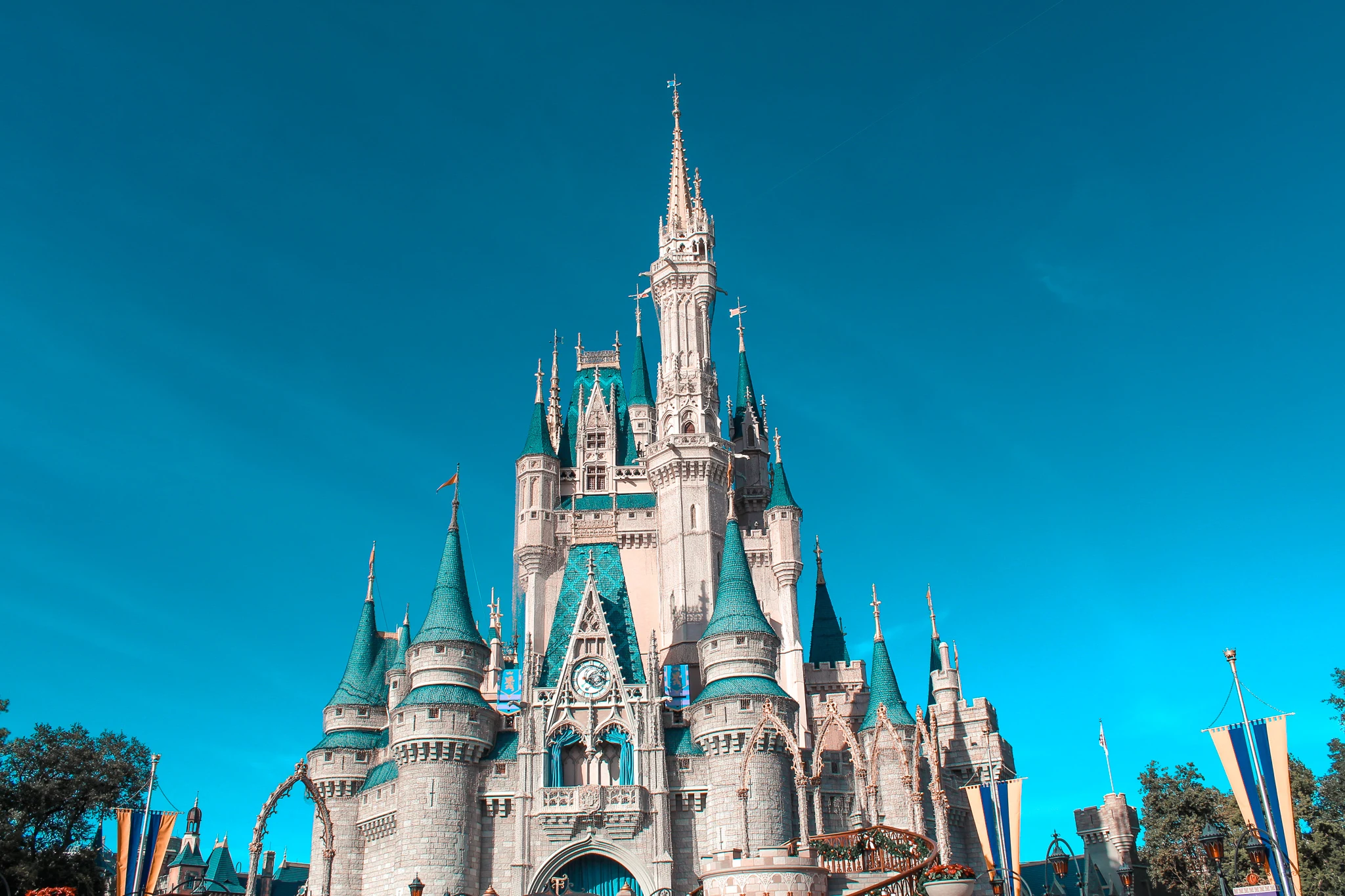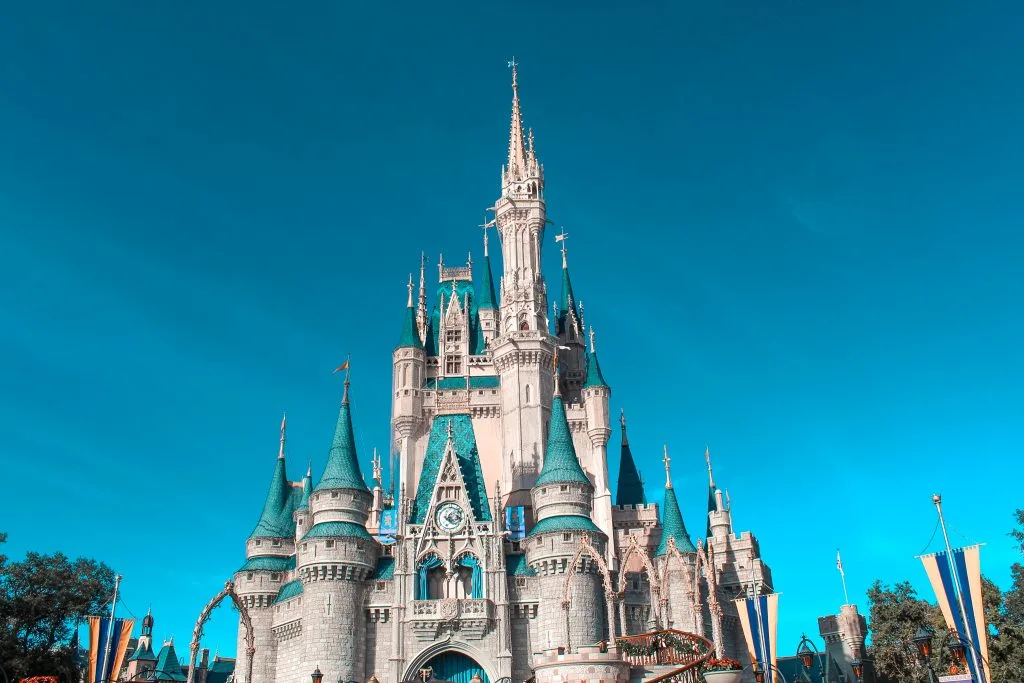 If you love to get into the Christmas spirit early, then Disney World really is the perfect place to go. Holiday decorations will be up around the parks and resorts, and there are plenty of special events to enjoy like the Candlelight Processional at Epcot and Mickey's Very Merry Christmas Party at Magic Kingdom.
Find great discounts on Disney World hotels and park tickets here!
To get the most out of your Thanksgiving trip to Disney World, stay at an on-property hotel for access to Extra Magic Hours (which will allow you to enter the park early or stay late.)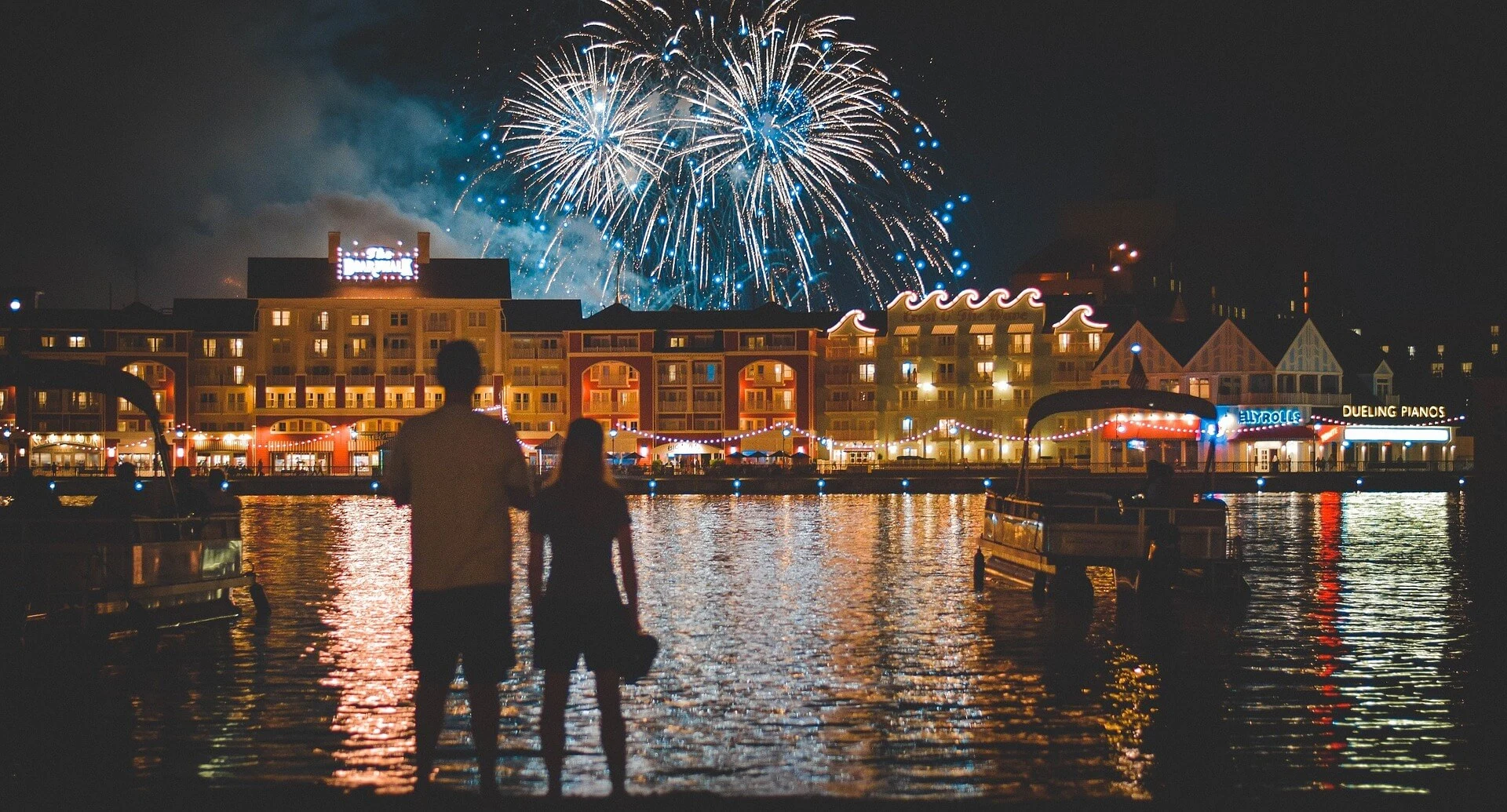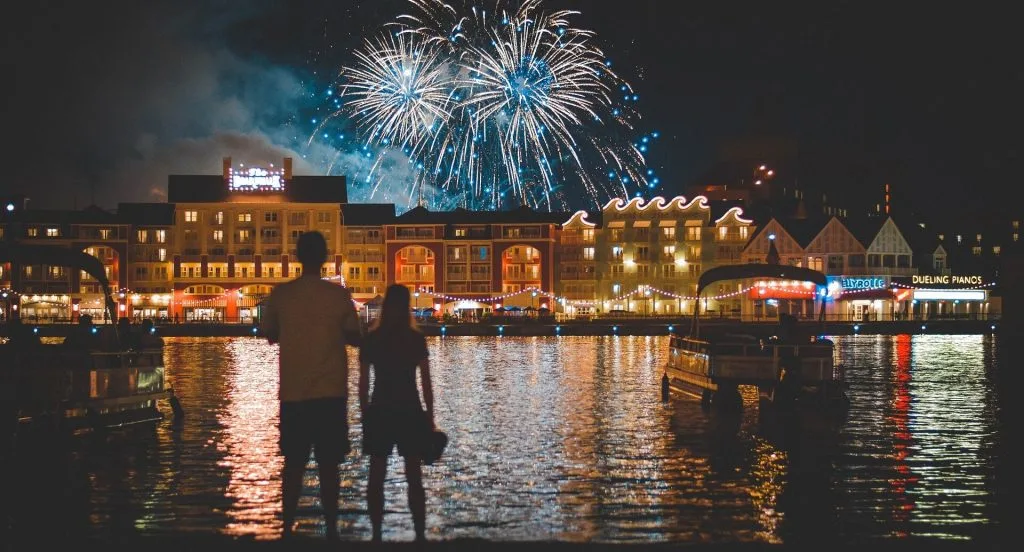 You should also take advantage of Disney World's free FastPass system to reserve three rides per day so you don't have to wait in line. And finally, download the My Disney Experience app so you can take advantage of Mobile Ordering to avoid lines at quick service restaurants in the parks.
Ready to book your Disney Trip? Find the best prices on flights, rental cars , hotels and all the best Orlando parks and adventures!
Thanksgiving Getaways – Park City, Utah
Contributed by Time Zone Travelers.
Imagine a winter wonderland. Snow covered mountains and twinkling lights down the famous Main St. of Park City, Utah. That is what Thanksgiving is all about in this old mining town.
Thanksgiving in Park City is an exciting time to visit! The ski slopes open the week of Thanksgiving and the mountain town is prepping for its holiday festivities.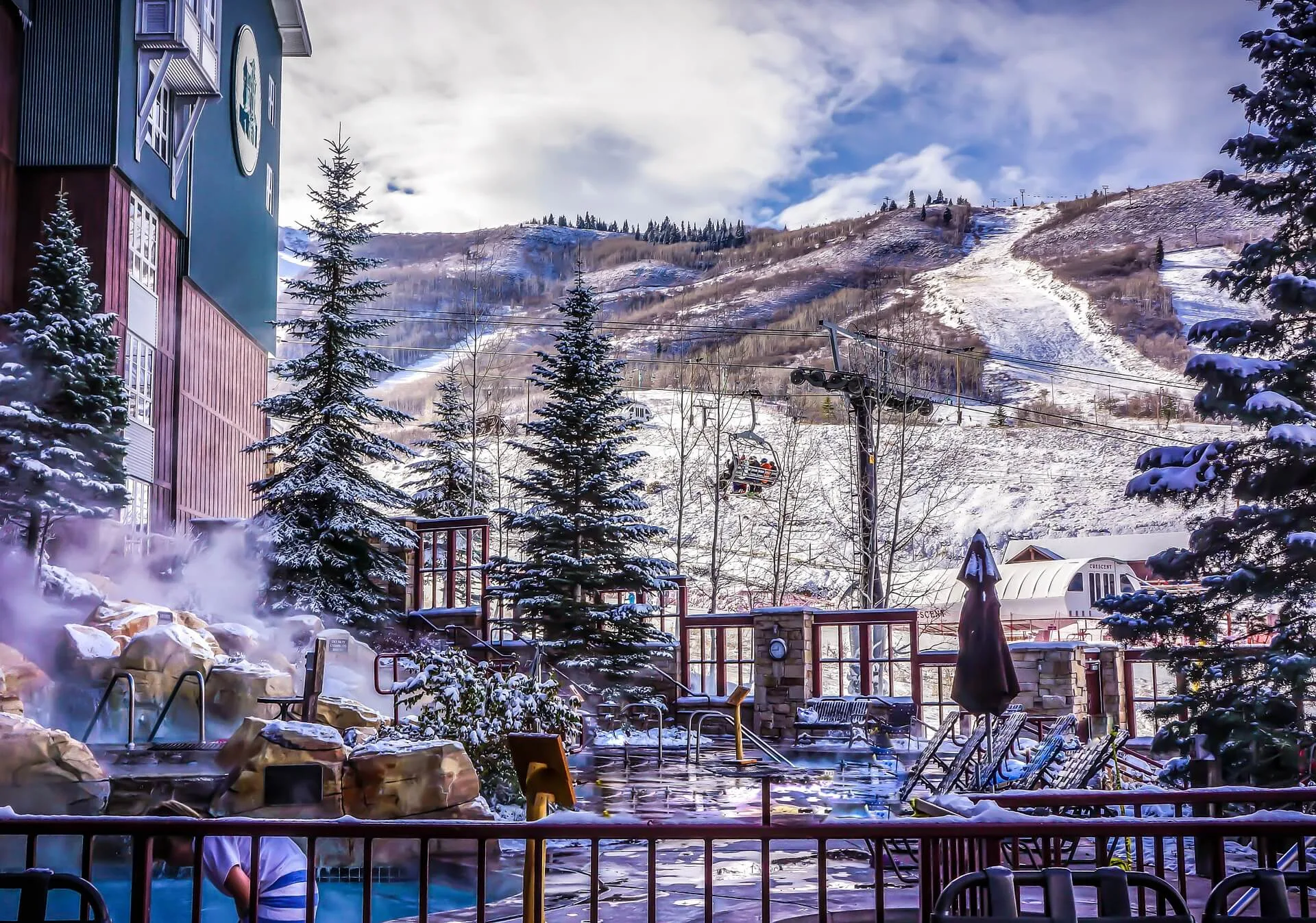 Enjoy the season's freshest powder as you ski, snowboard, or tube on the many runs that Park City Mountain resort offers. When on the slopes, make sure you check out Cloud Dine Doughnuts on the top of Dream Peak for freshly made doughnuts!
One of the main attractions to skiing in Park City, Utah, is that you can actually ski down the mountain all the way onto Main St. From there, you can grab a bite to eat, do a little shopping, or grab a coffee or hot chocolate before hitting the slopes again.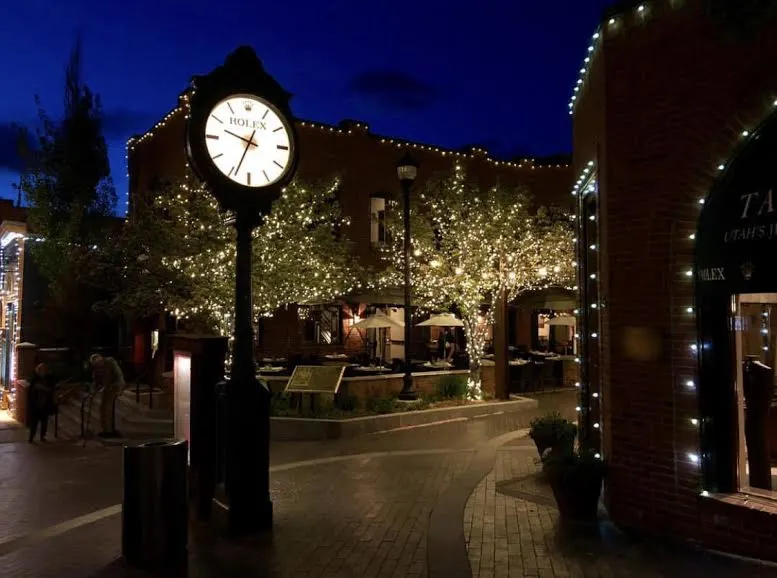 One of the best reasons to visit Park City during Thanksgiving holiday weekend is that you can participate in the annual Tree Lighting Ceremony in downtown. Grab your hats, gloves, scarves, and hot chocolate and join the locals in this festive annual tree lighting. They'll have live music and plenty of activities for the kids.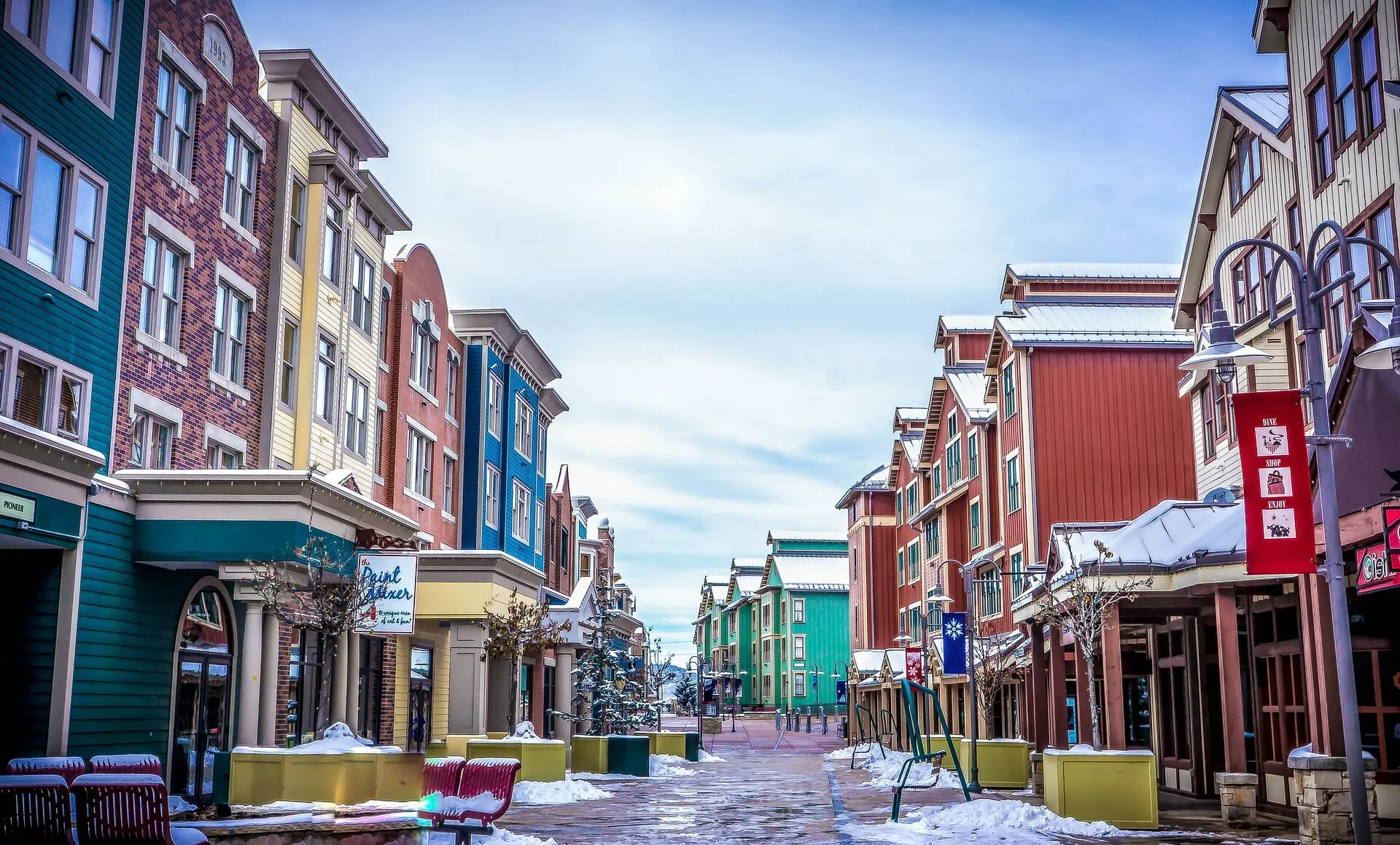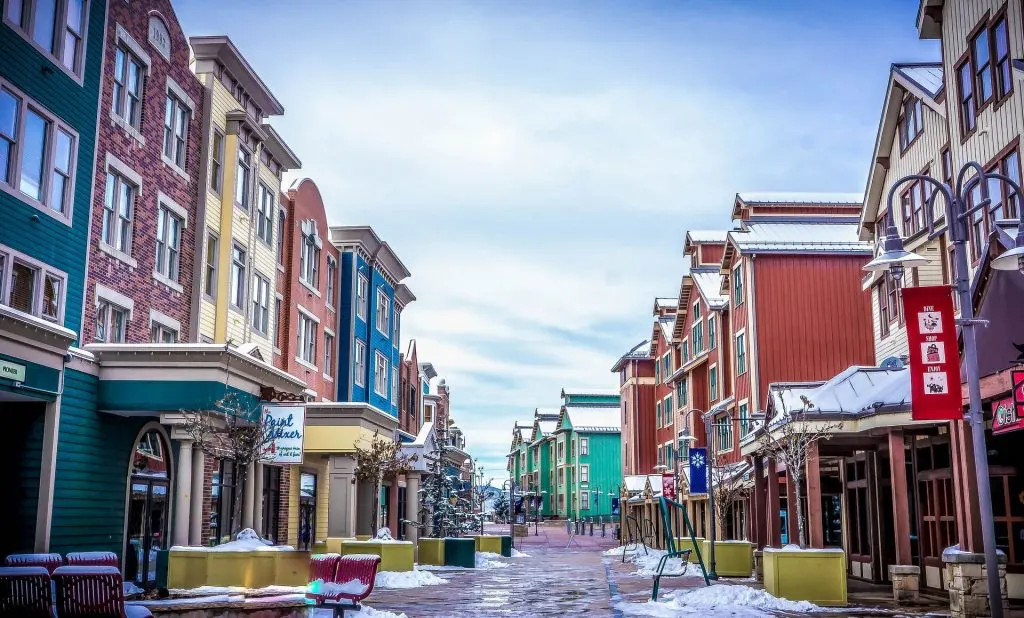 Okay, okay…but what about Thanksgiving?! Well, there are so many options for an epic Thanksgiving meal. There are many grocery stores if you choose to buy and cook everything yourself.
However, there are two other options for Thanksgiving dinner: There are restaurants that you can order from and have your meal catered. You can eat your dinner in your vacation rental or hotel room. Or you can visit one of the many hotels or restaurants who offer a full Thanksgiving dinner either by course or by buffet.
Ready to book a trip to Park City? Find the best prices on flights, rental cars and hotels!
Thanksgiving in New York City
Contributed by Two Traveling Texans.
Thanksgiving is a special time to visit New York City. It is home to the iconic Macy's Thanksgiving Day Parade, watched on TV by over 50 million people each year. It's fun to watch in-person to see all the huge balloons, elaborate floats, and celebrities.
If you feel like the parade route will be too crowded, you can get a closeup view of the balloons as they are being blown up by the Natural History Museum the day before.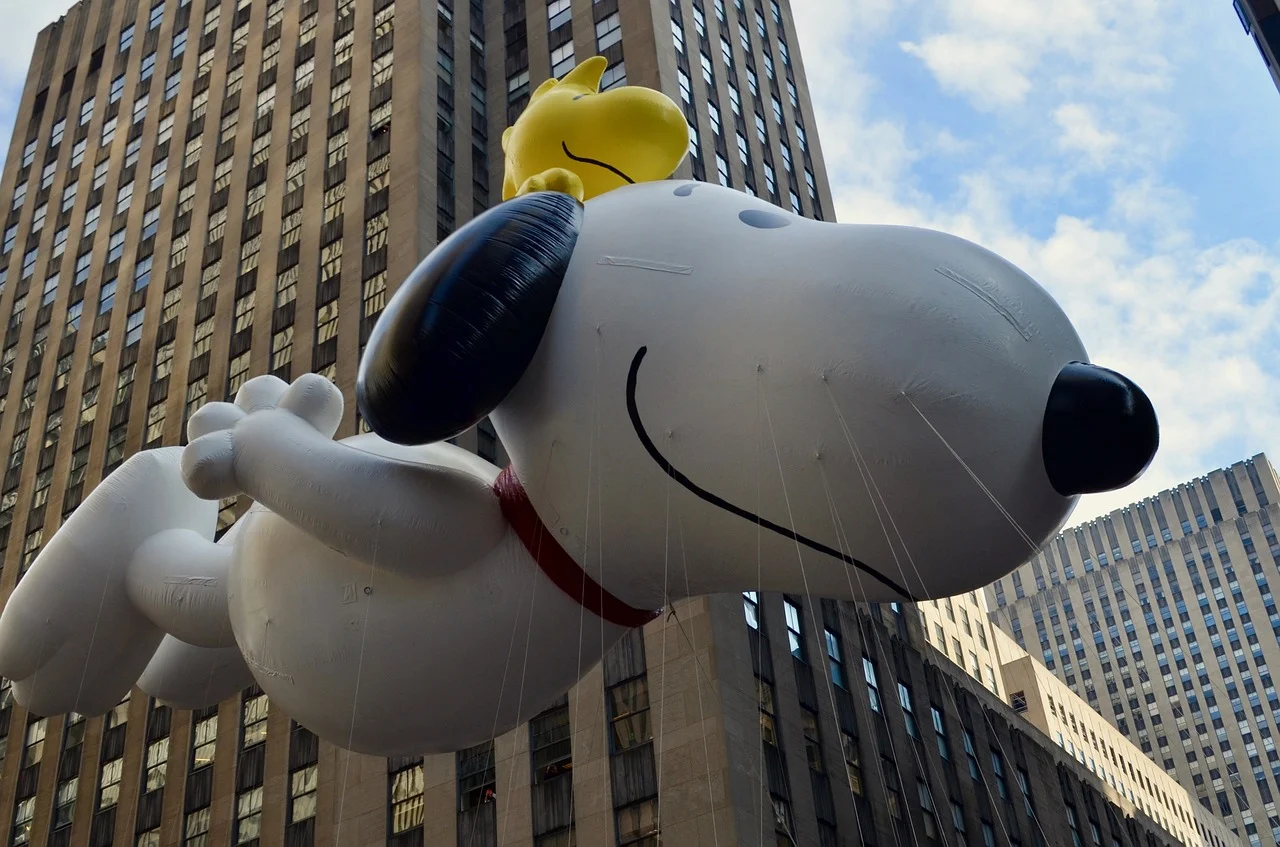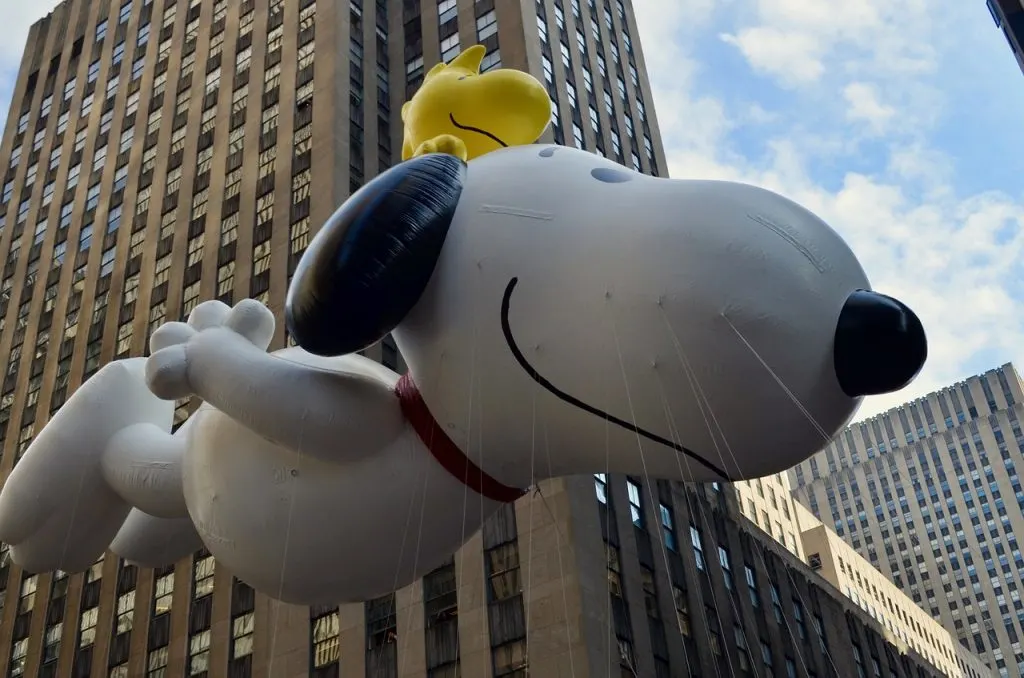 A lot of popular NYC tourist attractions will close on Thanksgiving Day, but there are still a few more family-friendly things to do. Central Park will be less crowded than normal so it would be lovely to walk around there.
Madame Tussauds Wax Museum is one of the few museums open on Thanksgiving Day. There are also usually a few Broadway shows with Thanksgiving performances.
While the Rockefeller Center Christmas Tree won't be lit for another week, you can still go ice skating on the iconic rink.
A lot of restaurants will also be closed Thanksgiving Day so those that are open will be busy. Many will have a special Thanksgiving menu but you will need to make a reservation in advance.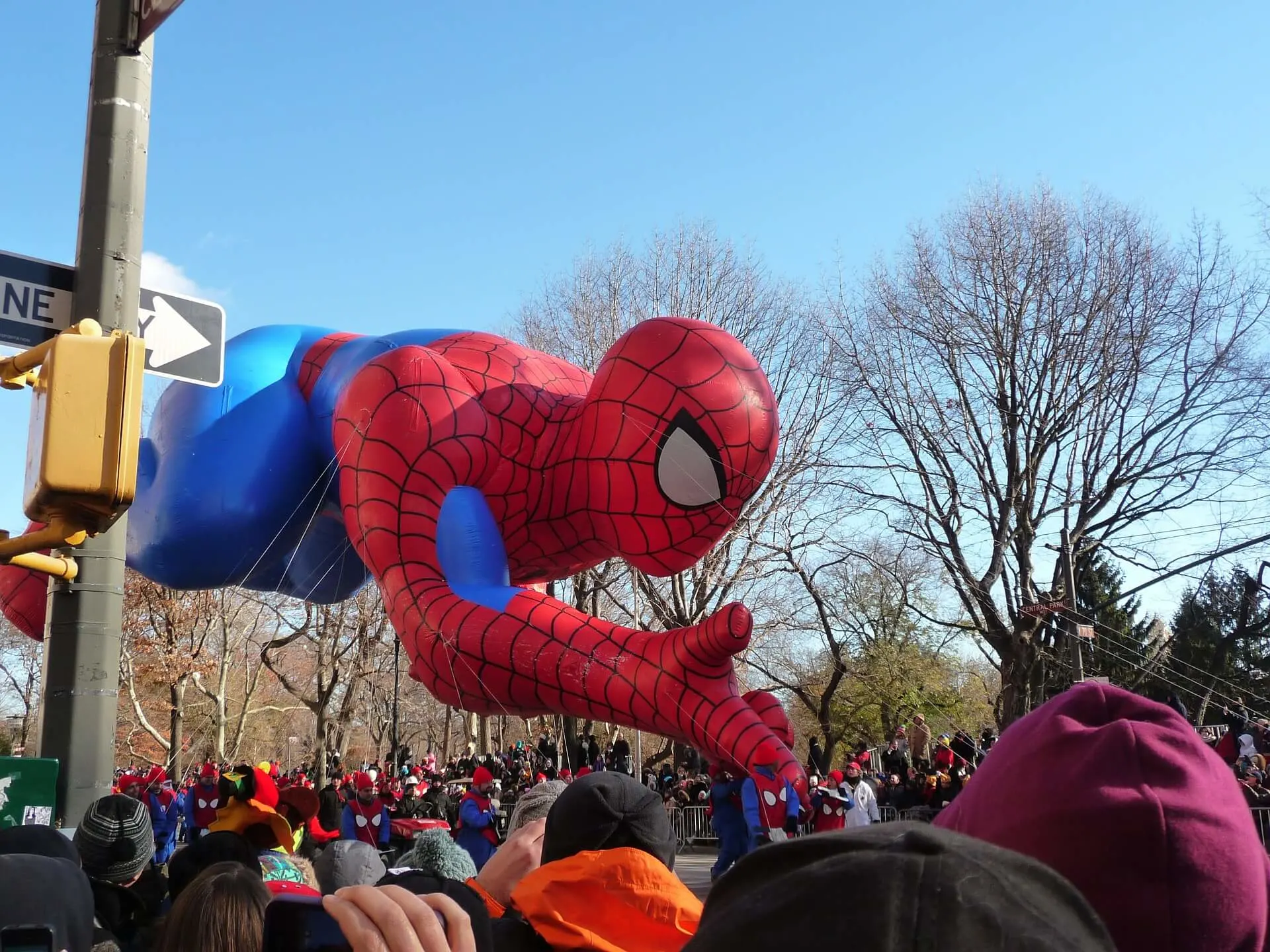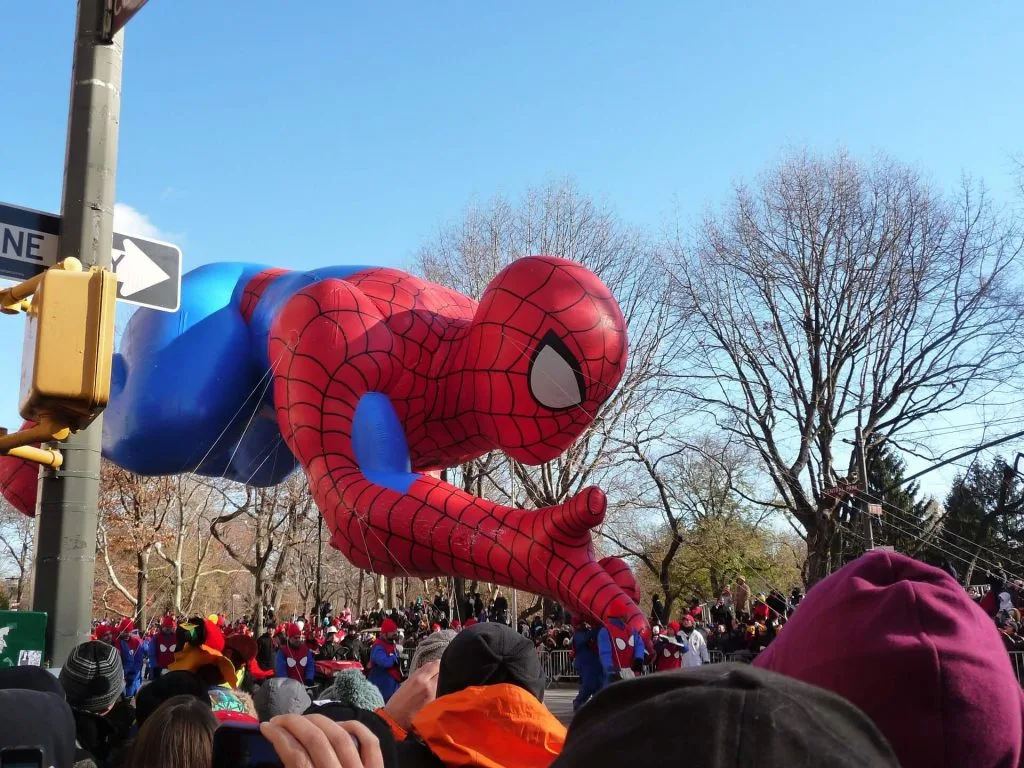 The rest of the weekend most attractions (i.e. The Met, MOMA, Statue of Liberty, etc) and tours will be back to normal business hours but it is always best to double-check. The weather can be quite cold in NYC during this time of year so be sure to pack some warm clothes.
The great thing is that it is easy to catch the bus to New York from nearby states. However, New York can get expensive so be sure to get a sightseeing pass to save money and get the most out of your trip! You can find prices and details here.
Ready to book a trip to New York City? Find the best prices on sightseeing passes, flights, and hotels!
Santa Fe, New Mexico
Contributed by Adrift Aesthetic.
When deciding where to travel this Thanksgiving, consider the beautiful and culturally-rich city of Santa Fe, New Mexico. Perfect for the whole family, the city provides a unique cold-weather experience that you won't find anywhere else.
As you walk through the streets, you'll be surrounded by the smell of piñon, a type of locally-sourced wood commonly burned in the fireplaces throughout the city. Piñon has a distinctive scent of campfire and spice that will make even the coldest days feel a few degrees warmer.
In the center of town, Santa Fe Plaza lights up for the holidays every year at the end of November with an impressive tree-lighting ceremony. The event wouldn't be complete without sipping hot chocolate with hints of New Mexican spices and chiles. You may even luck out with a light dusting of snow, which provides a stark contrast to the warm-hued adobe buildings throughout town.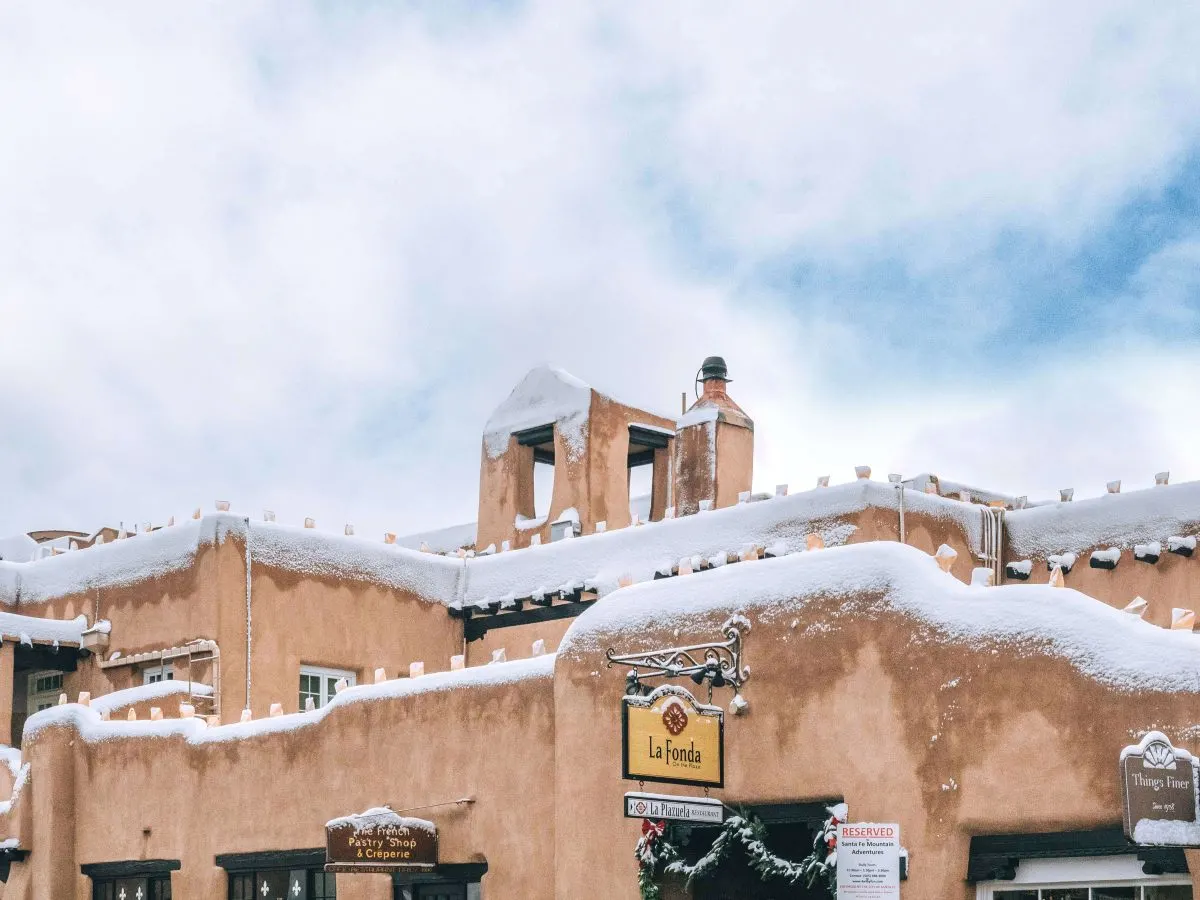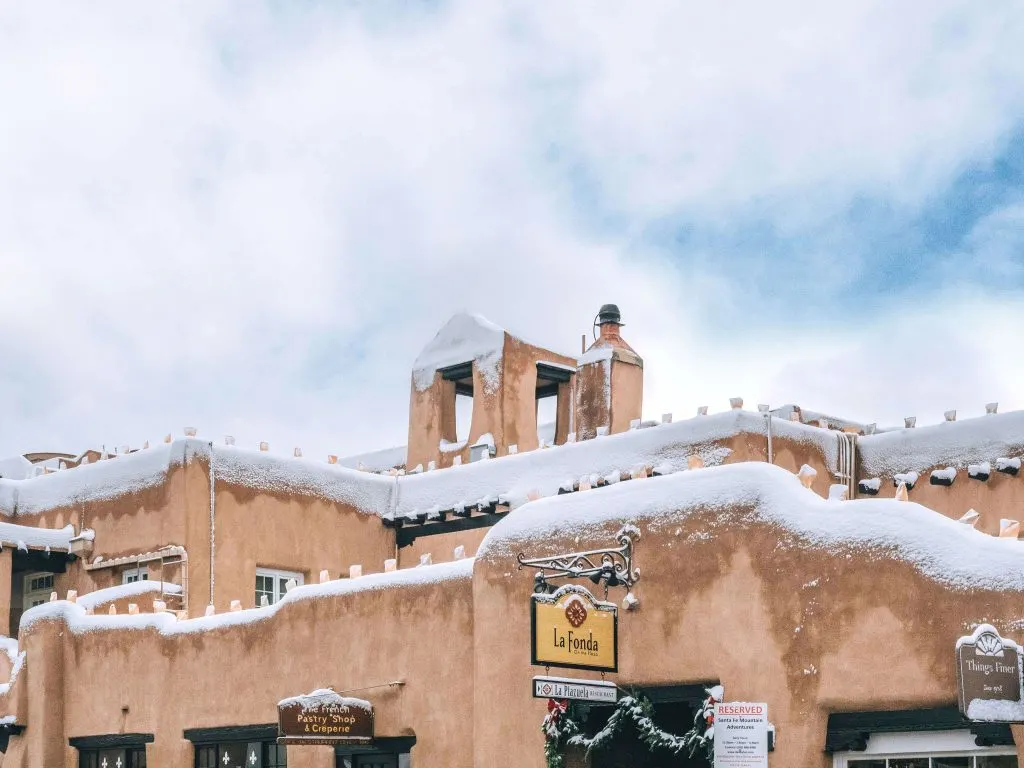 What better way to celebrate Thanksgiving than to honor traditional Native American culture? Santa Fe is filled with shops selling art, pottery, and textiles from local tribes in the region. The Museum of Indian Arts and Culture and the IAIA Museum of Contemporary Native Arts are both amazing museums in town that will give you a peek into how ingrained art is in Native history.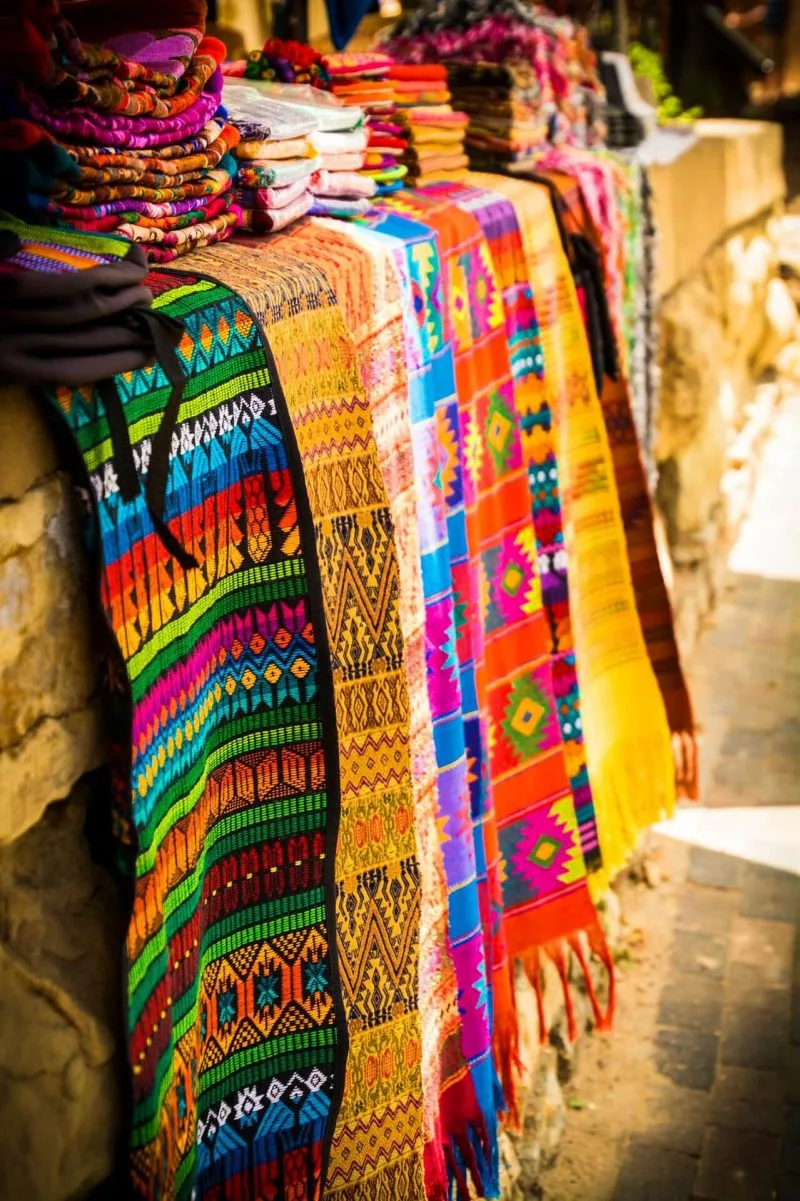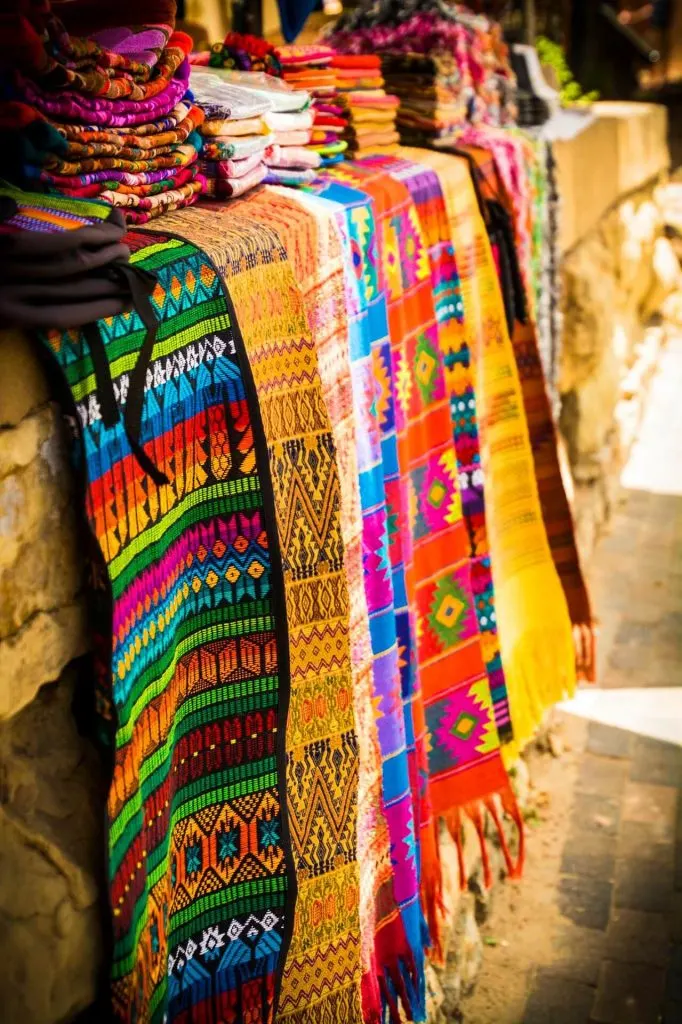 The food scene in New Mexico is also growing at a rapid pace, with new dining options opening every year garnering attention and acclaim. Many of the restaurants feature entrees inspired by both local New Mexican and Native American flavors. Perfect for a twist on the classic Thanksgiving meal.
You can also take day trips from Santa Fe to the Taos Pueblo or Acoma Pueblo to experience Native American life first-hand. From the culture to the food, Santa Fe is the perfect option for a Thanksgiving weekend vacation that the whole family will love.
An amazing way to keep your kids entertained while exploring the city is this fantastic, amazing race themed tour. You'll have to solve puzzles and clues while learning the city's history and exploring. Find out more here.
Ready to book a trip to Santa Fe? Find the best prices on flights, rental cars and hotels!
Champaign-Urbana – Midwest Thanksgiving Getaway
Contributed by Travel With Me 24 x 7.
3 hours drive from Chicago in Midwest USA is a perfect place for Thanksgiving getaway for families and all ages.
Though Champaign is not known to many people, it is a hidden gem in the Midwest. Not only is this county a University town, but it has many family fun attractions which are great during the festive season.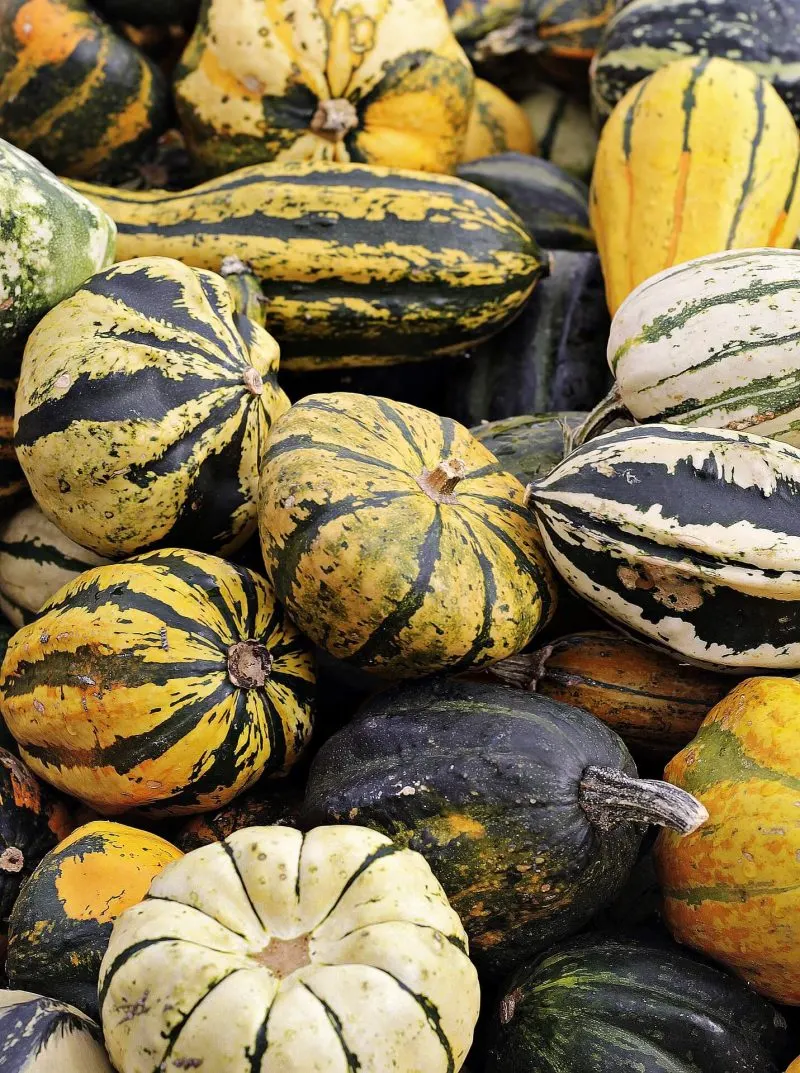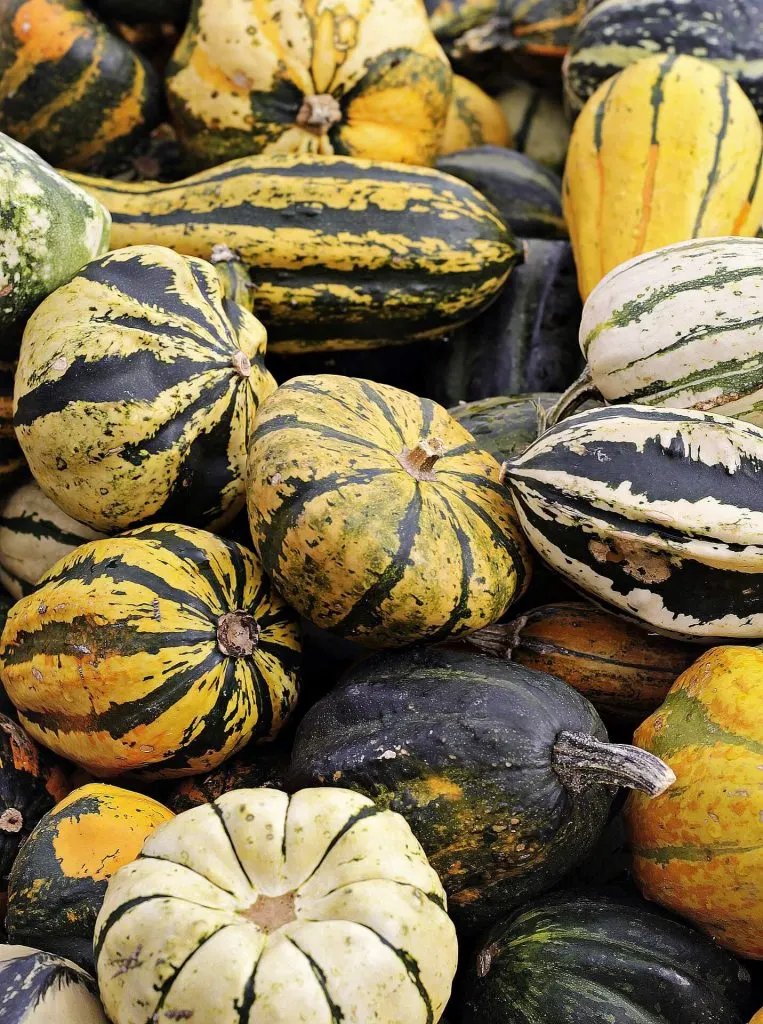 Families here enjoy numerous parks, reindeer ranches, pumpkin & apple orchards, and farmhouses, which offers many family day out activities. From Halloween till New Year this county has many events and activities on all weekends for all ages and tastes.
There are regular Christmas markets with more than 300 local vendors selling handicrafts and local farm produce with many exciting events in honor of the festive season.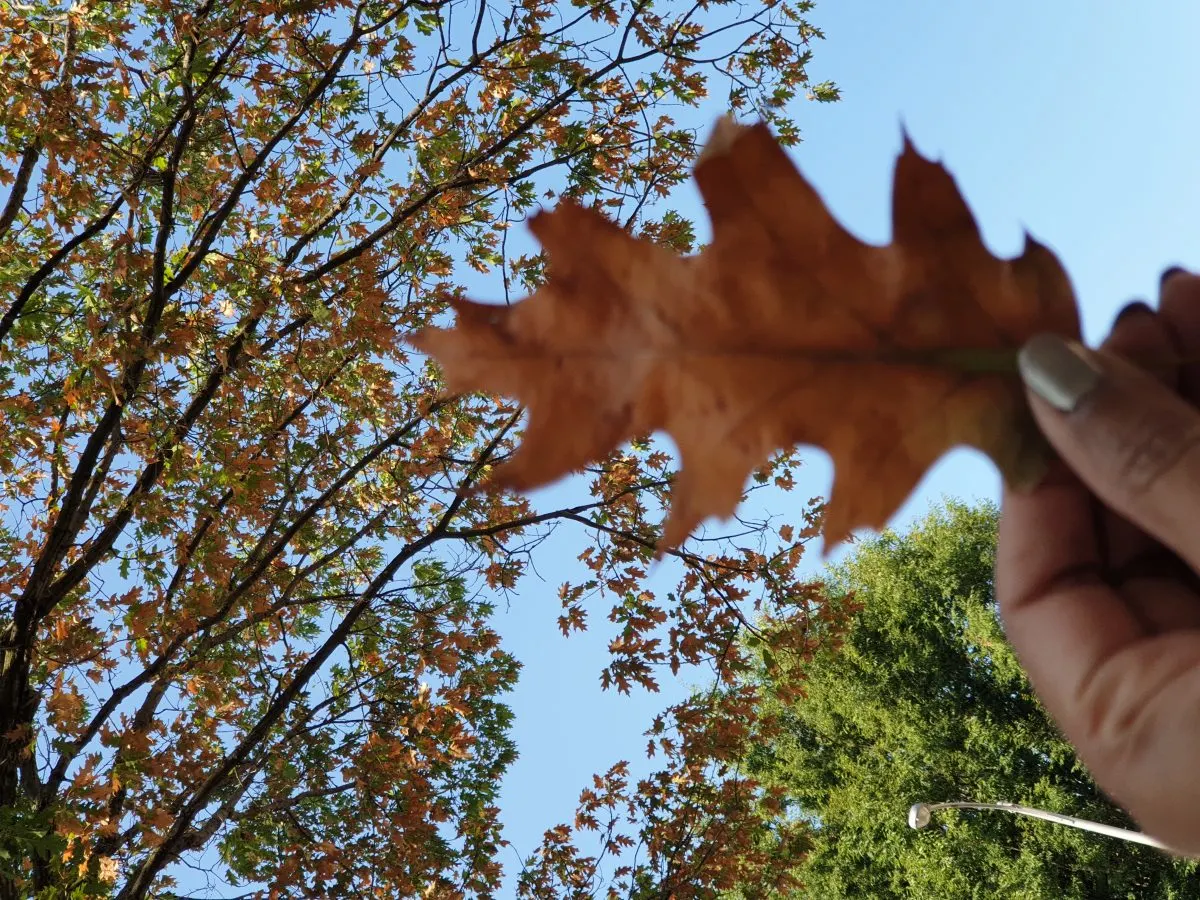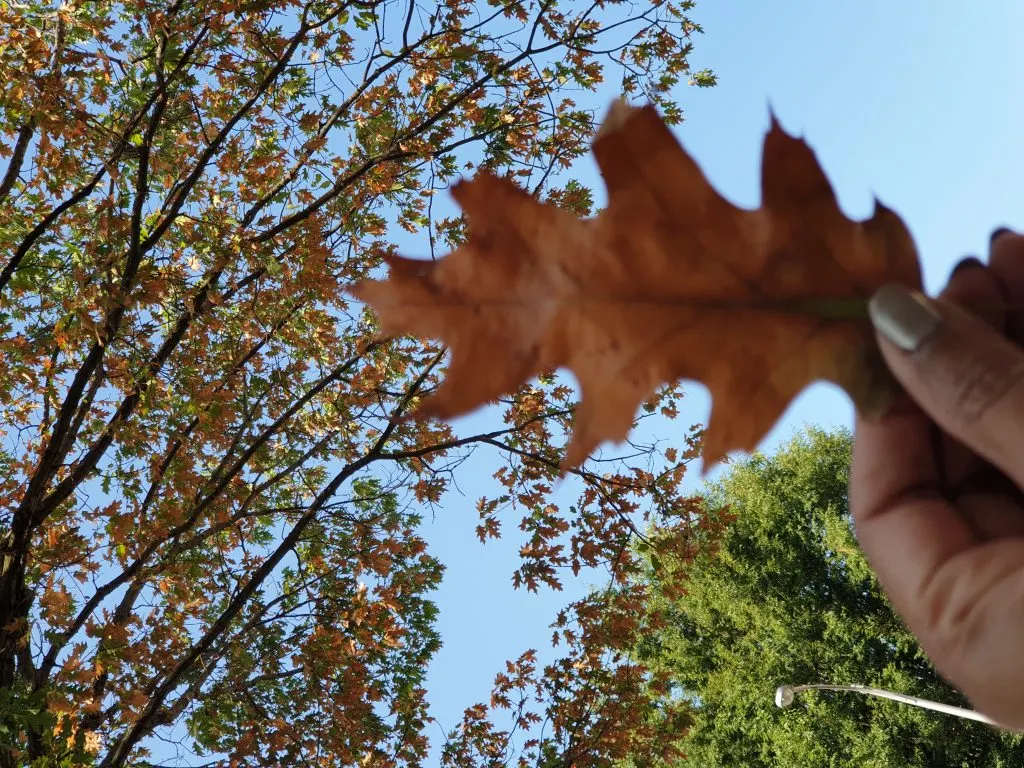 For Thanksgiving, a Parade of Lights is arranged approximately around 30th of November evening with marching band of lights, lighted floats, Santa. Also this Parade of Light event is accompanied by full-day activities & events like Winter Wonderland with Scavenger Hunt, Visit with Santa, Horse Carriages rides downtown.
Therefore, Thanksgiving weekend with the light show, Santa Visits, and X-mas markets makes Champaign a great place to visit.
Before Thanksgiving weekend they also celebrate Reds of Christmas in their historic downtown center which is a red-wine walk and Christmas shopping where you can sample some of the finest wines from local vendors.
Also with this event they celebrate the Festival of trees with some special themed trees display, wreaths, and gift boxes. Though not a very famous place, when it is totally absorbed with festive vibes during Thanksgiving, Champaign is a perfect weekend getaway from Chicago.
Ready to book a trip to Champaign? Find the best prices on flights, rental cars and hotels!
Hawaii
Contributed by The Northern Boy.
Hawaii is an epic part of the world and one that's usually on most traveller's bucket list. However, Thanksgiving is one of the best times of year to visit Hawaii. There is a good atmosphere and plenty of things to do for all the family not to mention the exciting Oahu Luau experiences for families. The tourists and locals all come together to enjoy this time of year and it is a special time to be there.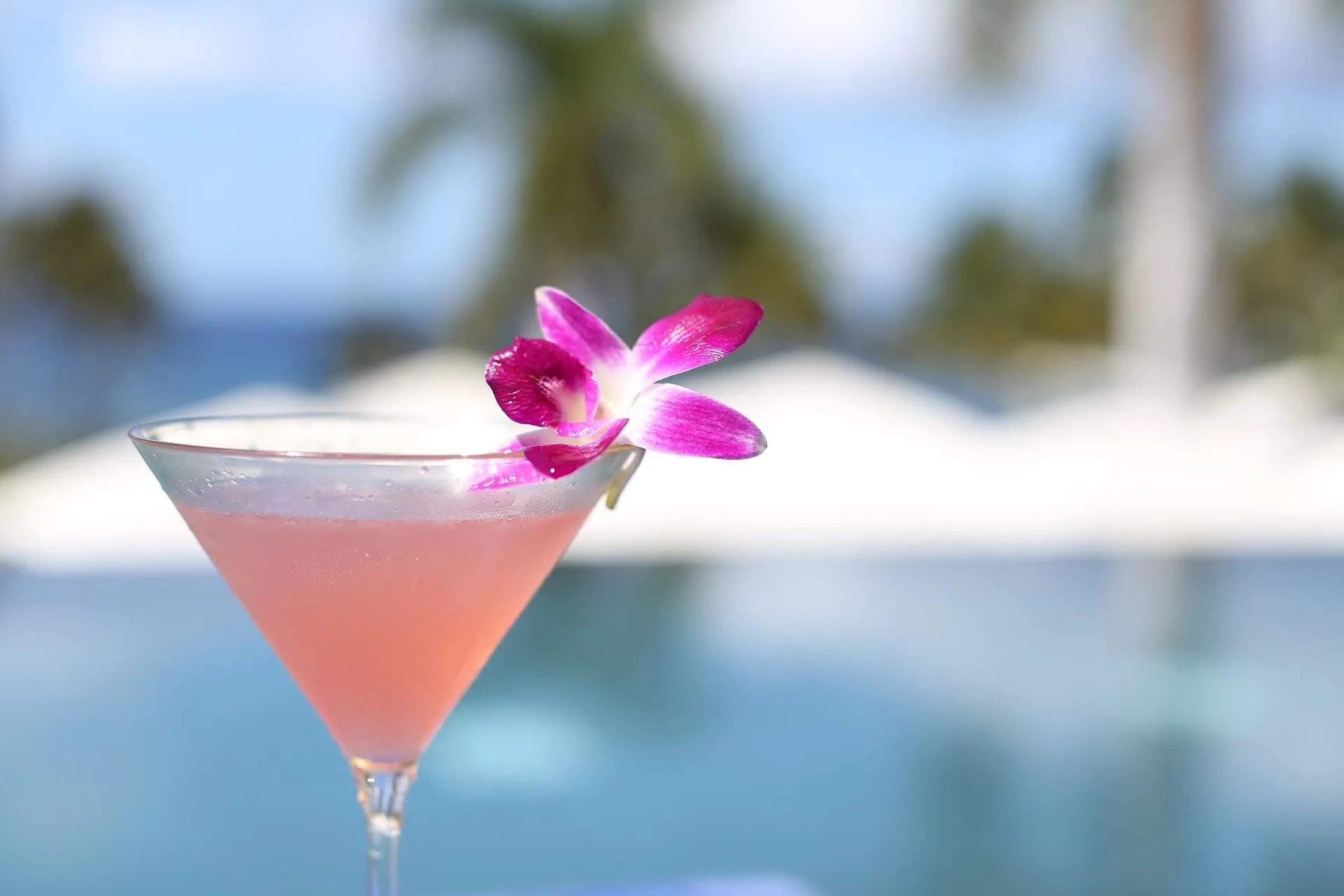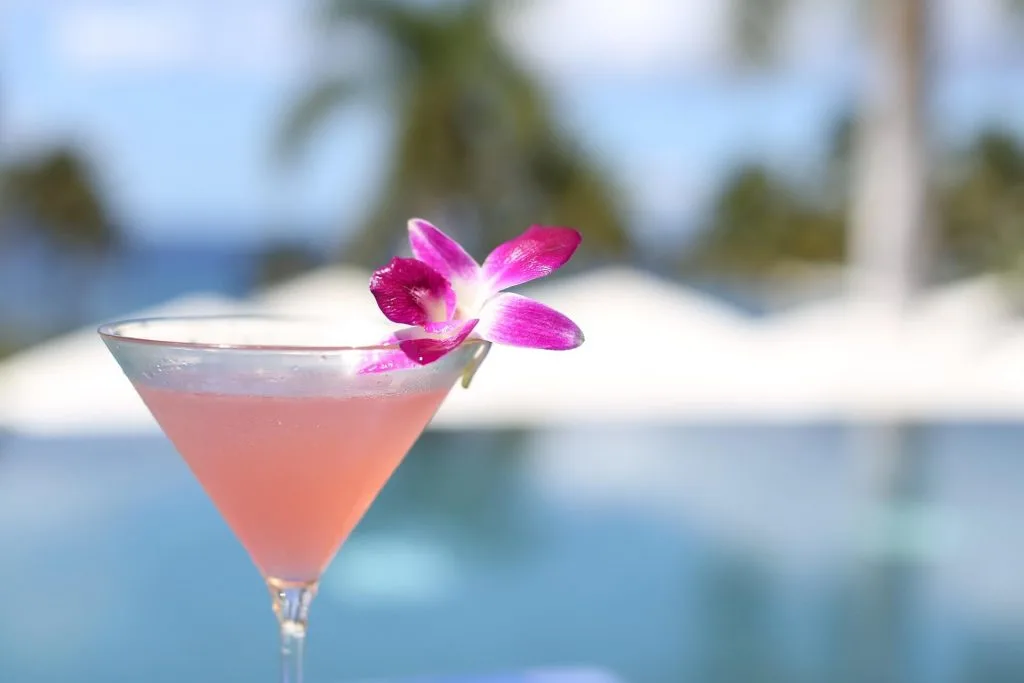 Skating on the open-air rink is one of the most fun activities for all the family during a great Thanksgiving vacation in Hawaii. Ward Village provides this awesome ice-skating experience and you can pick up a ticket for roughly $17 a person. Not a bad price for the experience!
You can sip on a delicious hot chocolate when you finish provided by the stands nearby. Also, the grownups can celebrate Thanksgiving with a cold beverage (an alcoholic one).
Looking for another fun thing to do during Thanksgiving in Hawaii?
You should check out the food and craft fair. Eat your way through mouth-watering treats and buy gifts to remember your experience in Hawaii. You can spend hours marveling at the endless amount of stalls – that sell unique gifts. This event only happens for a couple of days a year so you will have to ensure your visit coincides with the food expo and crafts fair in Hawaii.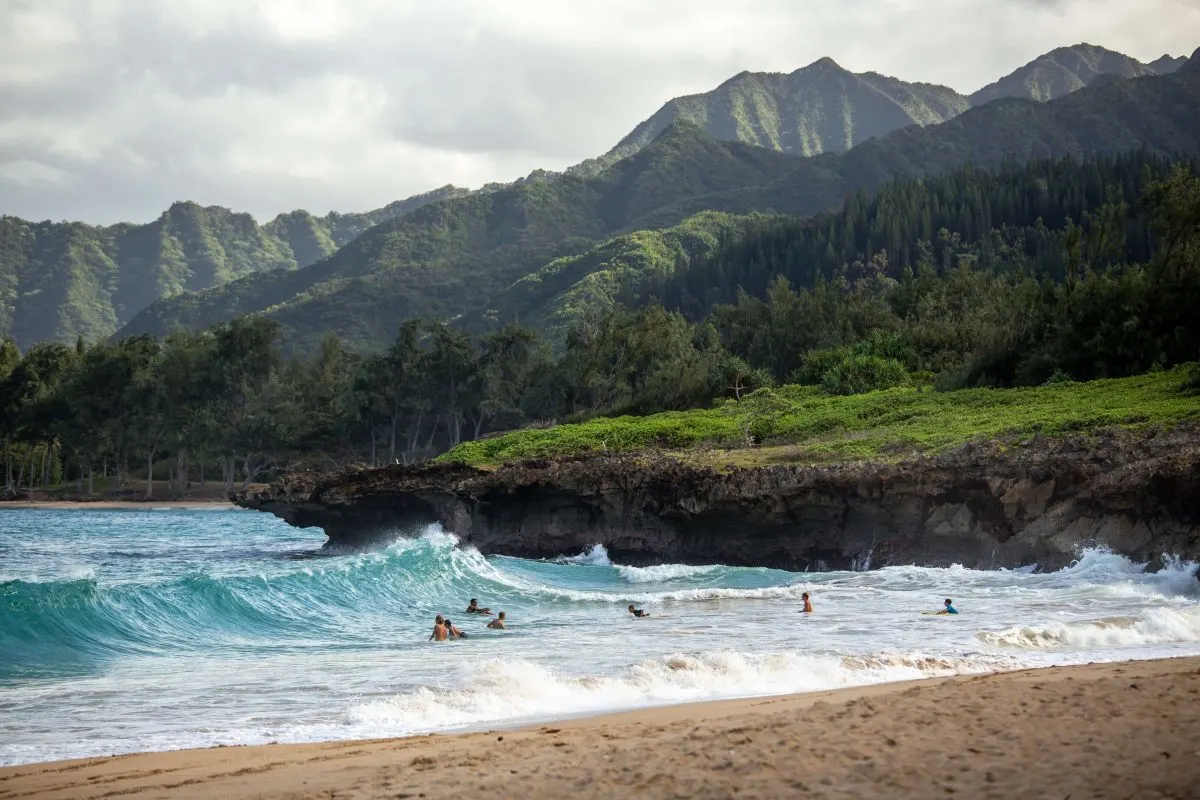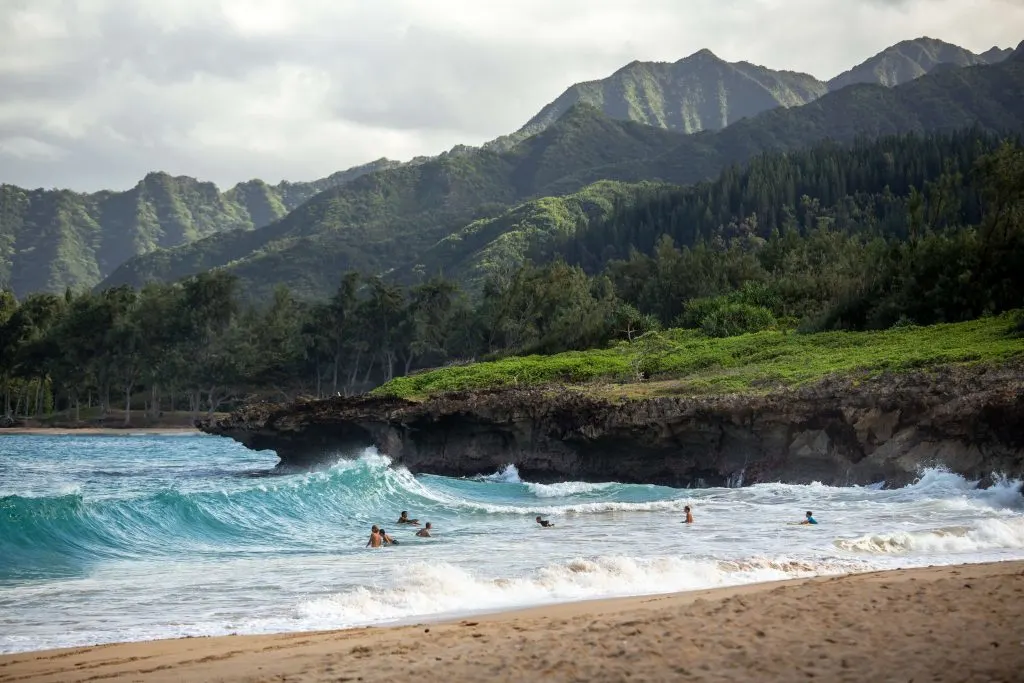 You can also get active with the beach activities in Hawaii during Thanksgiving. We all love the beach!
If you are thinking of visiting Hawaii during this time year: you should make sure to book your flight tickets well in advance. It's not uncommon for plane tickets to go through the roof!
Other than that, have an awesome time!
Make sure to check out some of the amazing tours and experiences on offer in Hawaii from Luaus to kayaking to visiting turtles and manta rays in their natural habitat! Find out more here.
Ready to book a trip to Hawaii? Find the best prices on exciting adventures and tours, flights, rental cars and hotels!
You May Also Like:
The Best European Christmas Markets for Families
Don't Forget to Pin This Post For Later!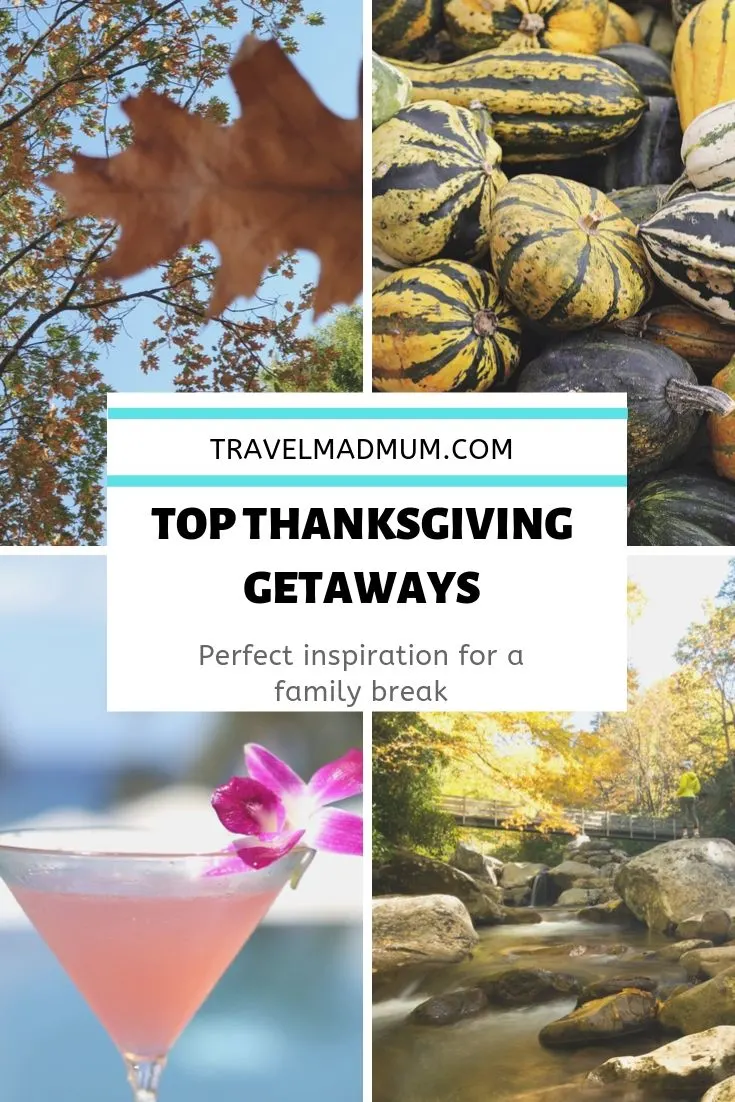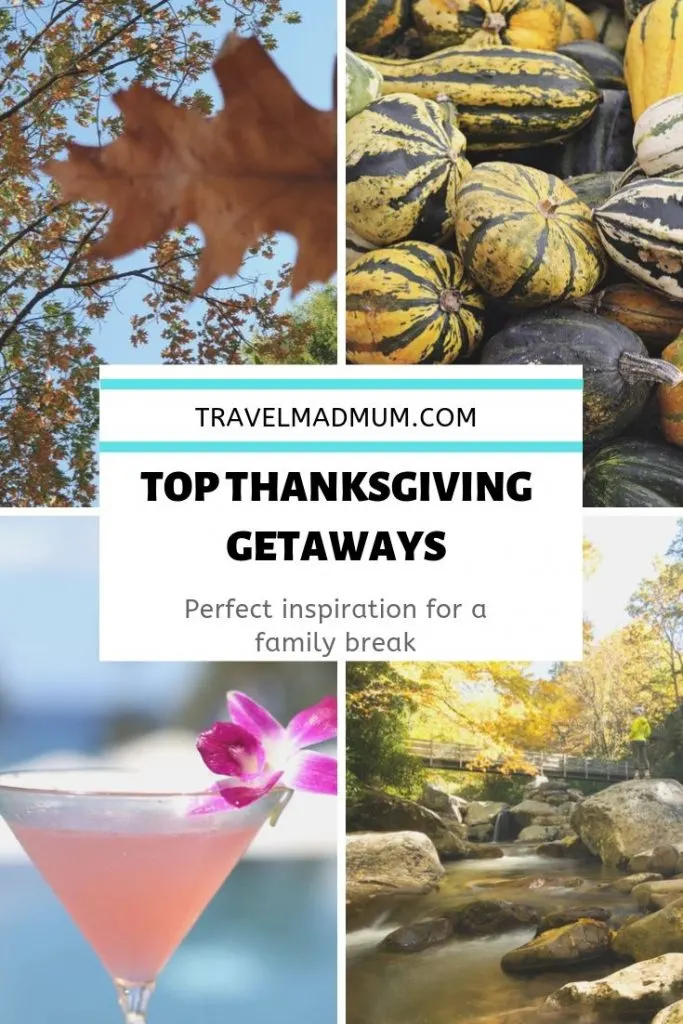 You May Also Like:
The Best European Christmas Markets for Families
guide to pumpkin picking in Florida.