Bermuda with kids is an incredible destination where we spent 8 days exploring what's on offer to families. We discovered as many child-friendly activities as possible to write this detailed guide on what to do in Bermuda with kids.
It's one of my all time favourite family vacations, I have such fond memories of this tiny island, with such diverse landscape and unique experiences.
I was actually pregnant at the time of travelling to Bermuda, so I was incredibly happy that it's a small island with low key walks, easy to reach attractions, without the crowds at popular tourist destinations.
We treated it as half a baby moon trip / half family trip. It doesn't matter if your visiting Bermuda with baby, a toddler, or kids, this guide fits all.
It's just a short flight for anyone living on the East Coast of the US and a 7.5 hr flight from the UK, British Airways fly direct regularly.
Bermuda is located a good way north of the Caribbean, so don't expect tropical weather all year around! We visited Bermuda in January, the weather was sunny and warm, but still a little chilly for swimming some days. We definitely needed clothing layers.
High season in Bermuda runs from May to October when the weather is hot and sunny (and great for swimming with the kids) but prices can match the demand.
Season (April-May and October-November) can be a good option for striking the balance between sunshine and cost when it comes to the best time to go to Bermuda.
Want to find out how much a trip to Bermuda will cost? Check prices on flights here and hotels here!
Things To Do In Bermuda With Kids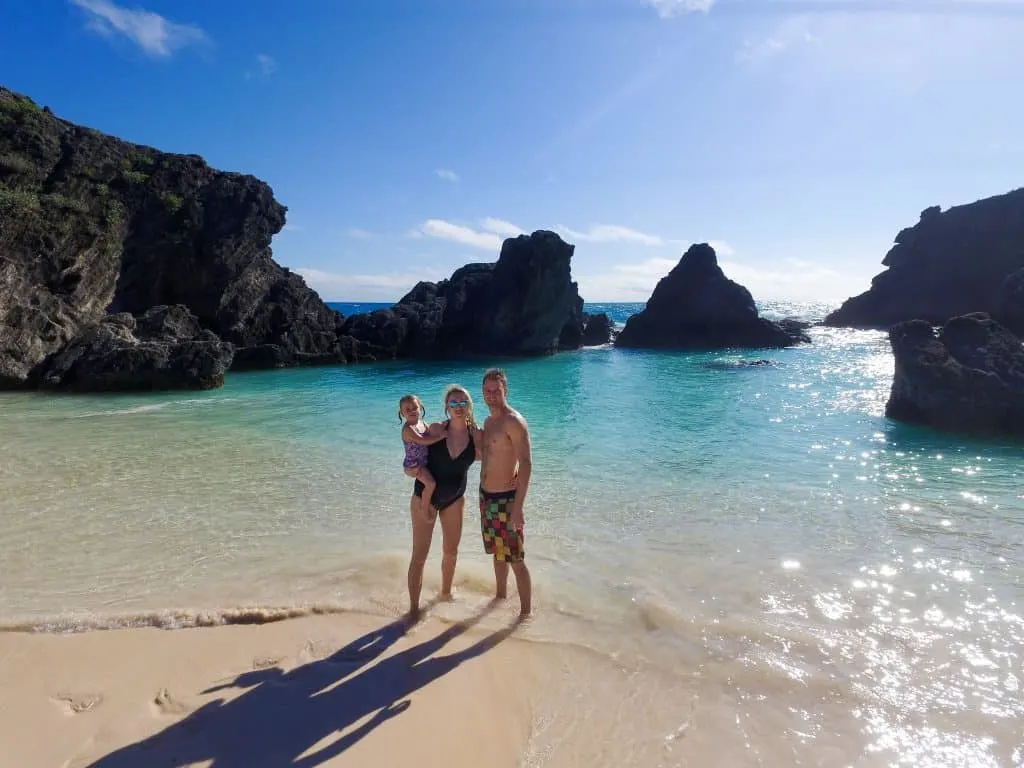 Bermuda is best known for it's stunning beaches and caves. It's an archipelago of islands interconnected with several bridges.
At only 24km long, it's possible to explore every neighbourhood, from Hamilton Parish, to Southampton, and the Naval Dockyard to Horseshoe Bay. A week long holiday in Bermuda is ideal.
We had a free bus pass with our hotel, so we could explore Bermuda at our leisure. There is one bus that runs the entire length of the island.
We just hopped on and off and saw all of the attractions as we wanted to. It was so nice to travel exactly how the locals do, they were so friendly.
1. Visit The Beautiful Horseshoe Bay Bermuda
Horseshoe Bay is world famous for its pink sand and I've had a number of people ask me, is it really pink? The truth is, if you pick it up in the palm of your hand, it is kind of pink but not to the extent to some of the filtered photos you may have seen on Instagram.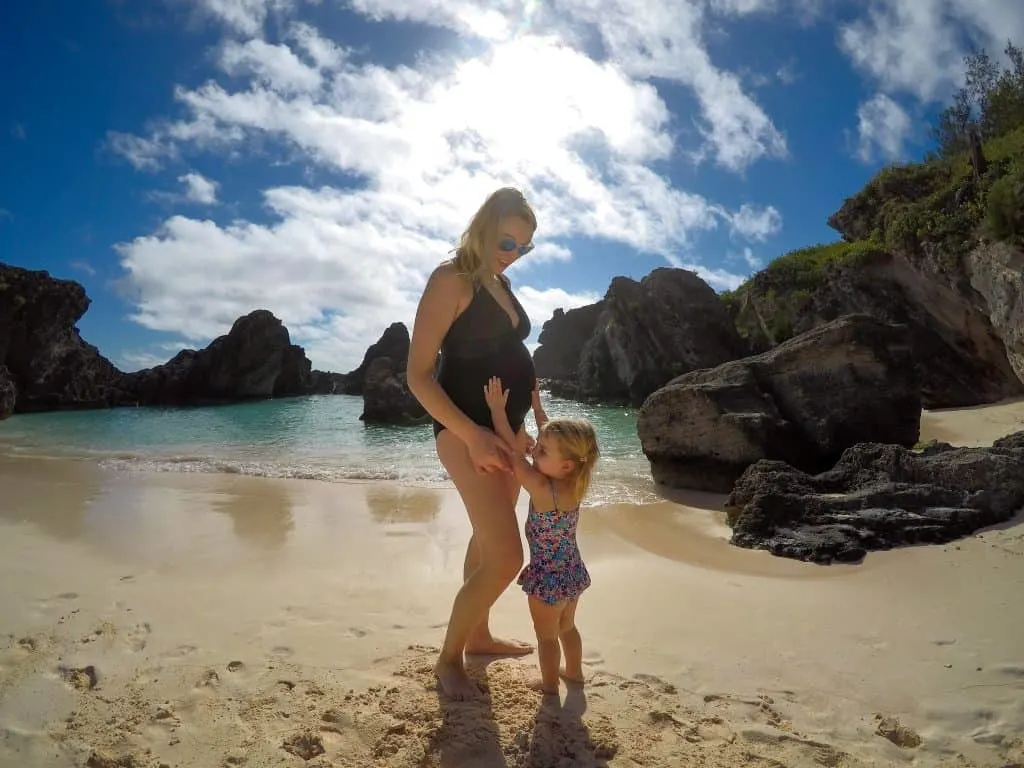 All that said, it is a really lovely beach for young kids. We had the perfect afternoon there picnicking and swimming.
We had the whole place to ourselves being low season, and as you can see from the photos, it was a stunning day. The rock formations just off the beach are the real star of the show. They are just beautiful and make for a really stunning photo.
There is a reef that runs around Bermuda just off the beach, making the water calm.
It was almost like a swimming pool, meaning little ones can enjoy to their hearts content. Horseshoe Bay is definitely one thing you don't want to miss in Bermuda for kids.
2. Take A Dip Shelly Beach
No Bermuda family vacation is complete without visiting Shelly Beach. It's just on the other side of the island from Horseshoe Bay, which sounds far but actually it's not at all.
We spent a day beach hopping on our trip and Shelly Beach was just stunning.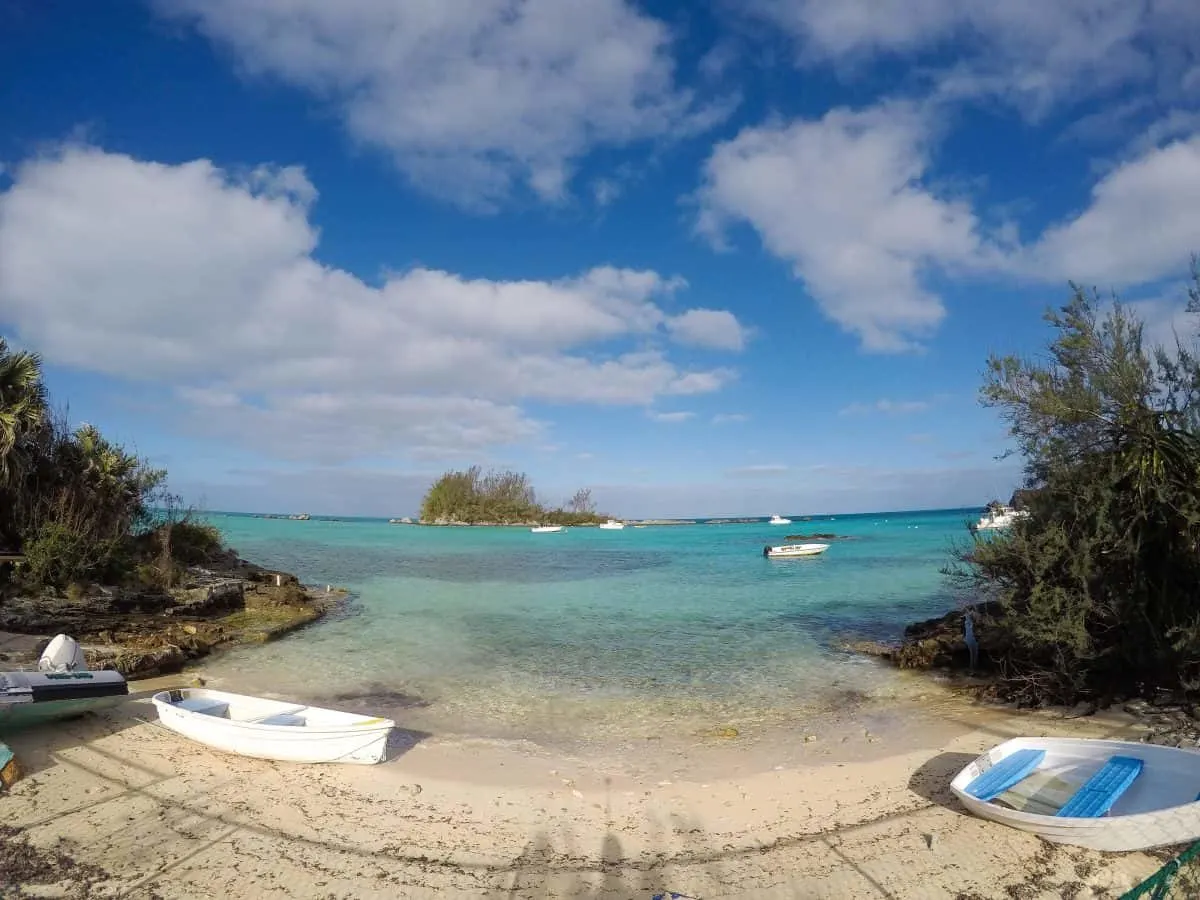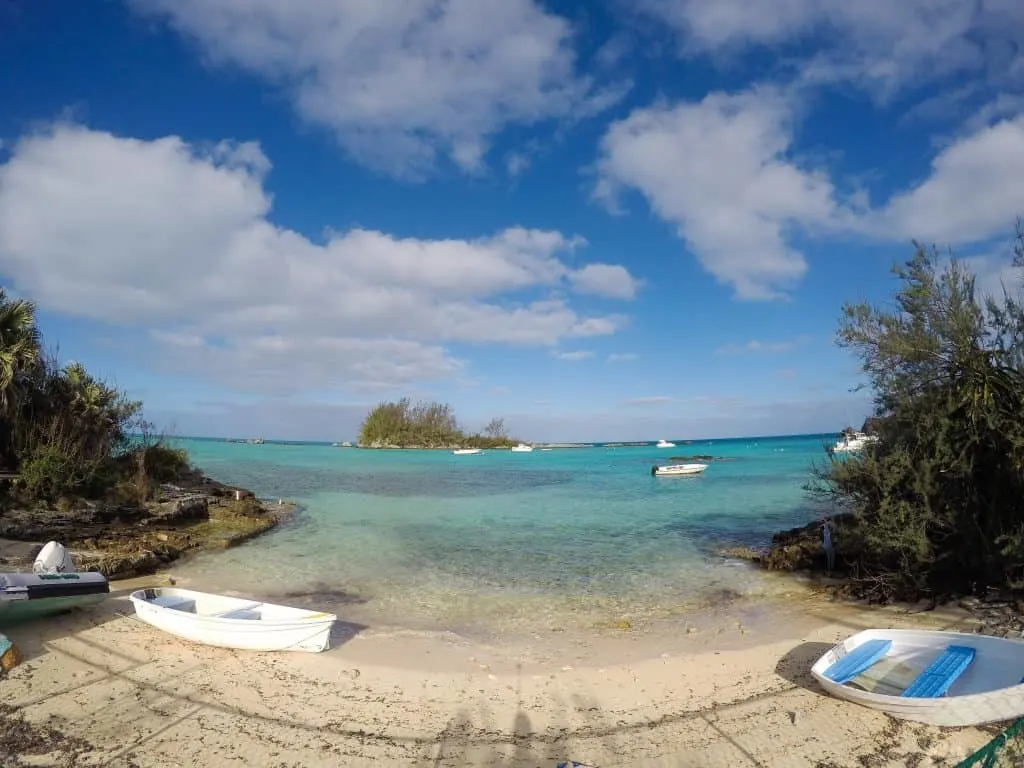 Similar to Horseshoe Bay, it has even more extensive shallow waters. The aqua blue colour makes it feel like a proper tropical island.
It would be a great place to snorkel with its crystal clear waters, make sure to bring one with you. You'll also find a nice playground at the beach, making it a perfect place to park up for a few hours.
If you're planning a beach day, there is a big supermarket next to Shelly Beach where you can pick up some things for a picnic. Don't forget your towels, I always bring my light-weight quick dry towel
for these kind of trips.
3. Explore The Royal Naval Dockyard
The Royal Naval Dockyard is at the furthest most westerly point of Bermuda but definitely deserves a full day of exploring.
It hosted Americas Cup a couple of years ago, just after we visited. A lot of money was invested in the area to make it the perfect destination and visitors are now reaping the rewards.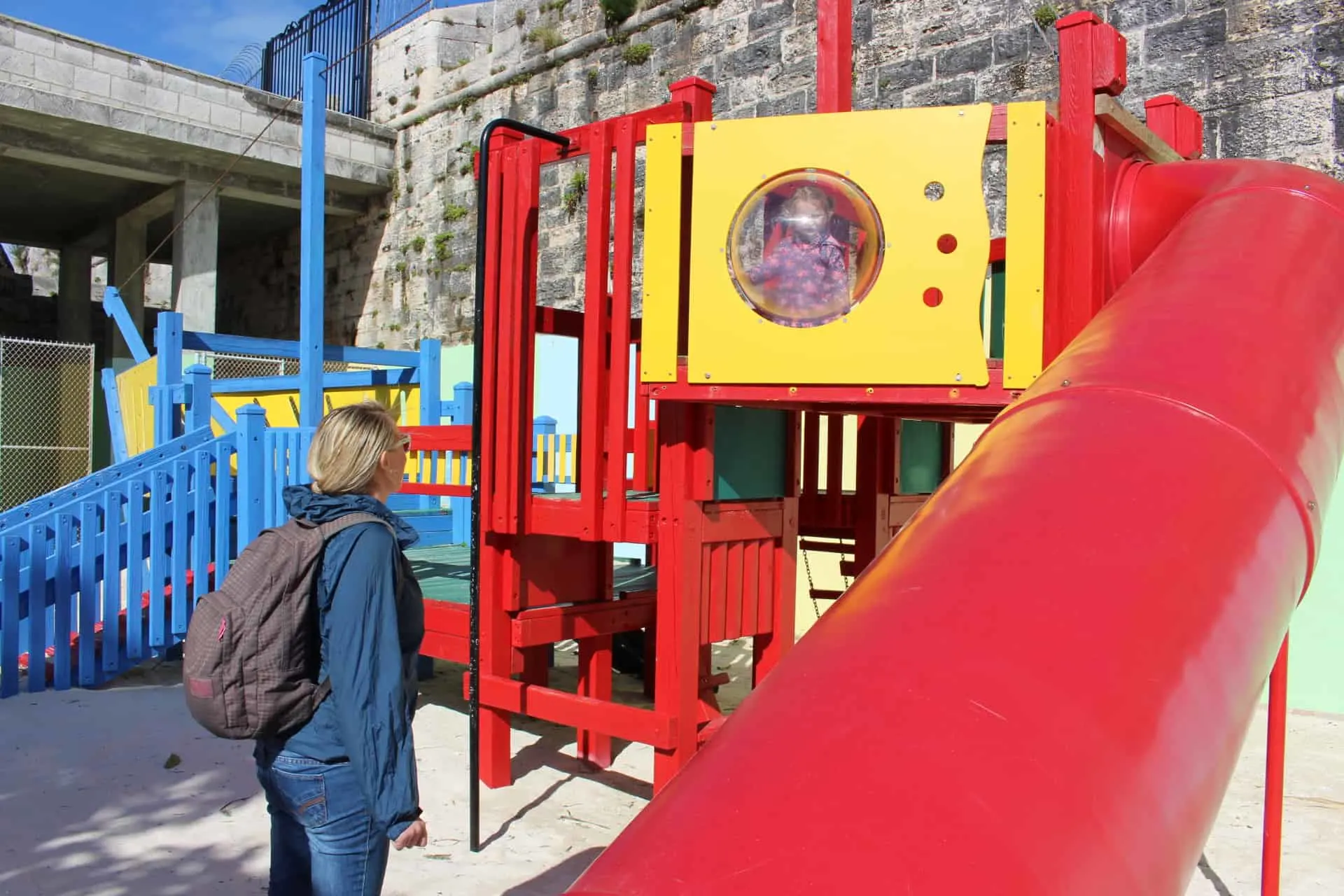 It's an area with rich history, and fortress style stone walls, as well as a clock tower come mall. Whilst the original look and feel has been preserved, behind each building lies a modern twist such as malls, cafes, restaurants and bars.
Not to mention more cultural experiences, like glass blowing, and the rum cake factory. If you are looking for Bermuda gift ideas, bringing home some rum cake is my top tip.
4. Play Crazy Golf
There is an amazing playground close to where you are likely to get off the bus if you are coming from another part of the island.
We also played crazy golf, the course is ideal for kids. Everything for little ones is pretty much in the same area.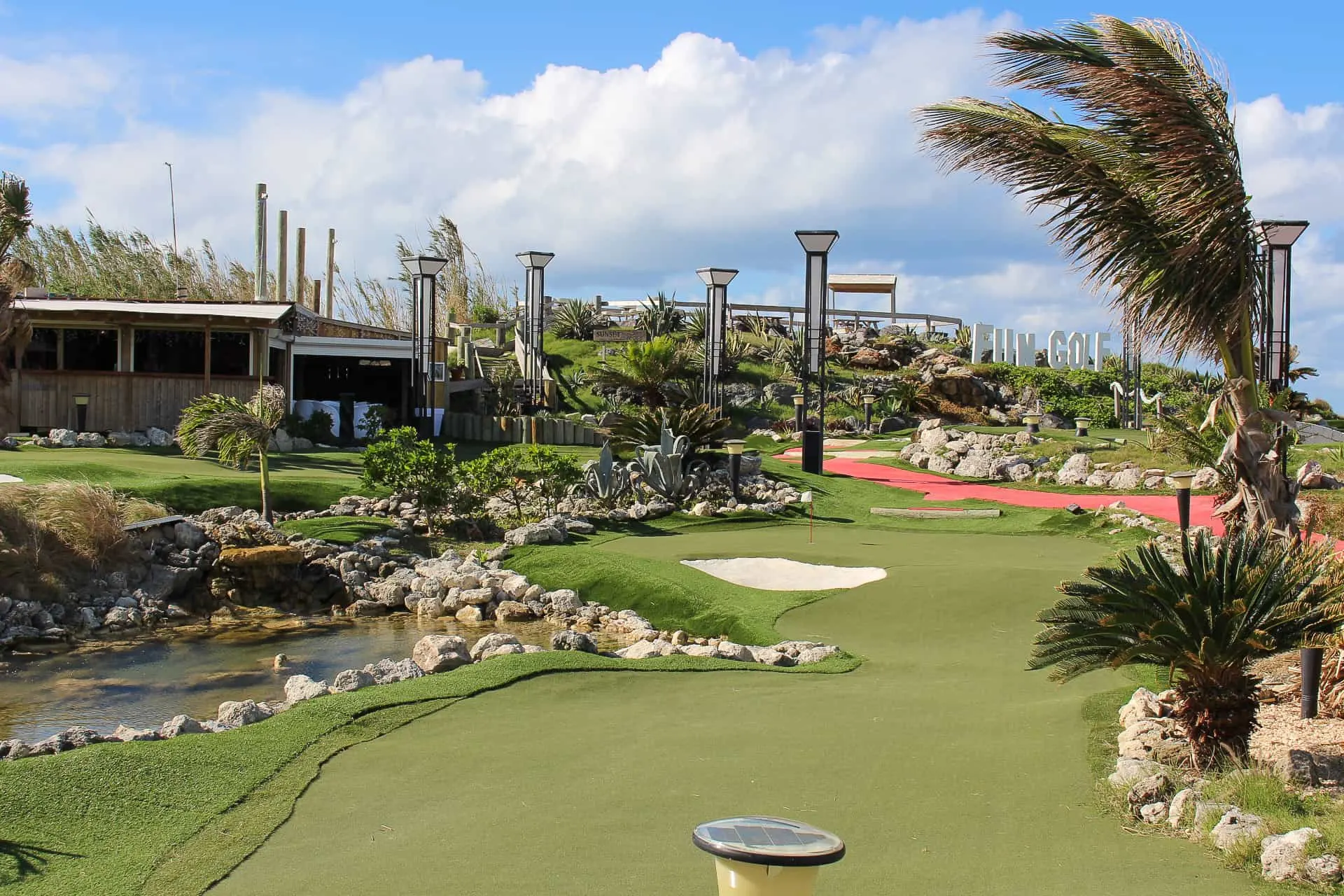 5. Snorkel at Snorkel Park
Snorkel Park is a big hit with families, you can rent all the gear you need on admission. It does cost to get in, but it's a fabulous day out; from jet skis to snorkelling, you couldn't ask for anything else.
If you fancy eating lunch with a view the Hammerhead Bar and Grill is ideal and has the best cold beers! There is a place where you can swim with dolphins nearby but I don't recommend going, with my animal rights hat on.
6. Get Inspired At The Dockland Glassworks
We loved watching the glass blowing at The Dockland Glassworks. They have a seated area where people can watch some beautiful crafts being made.
Its incredible to see the craftsmanship that goes into making glass, and of course so many of the pieces are on show (not ideal with little ones).
The Rum Cake Company operates out of the same building, so it's easy to do both of these activities at once. I highly recommend trying the cake, it's so good.
There are plenty of restaurants with good food and the ferry goes regularly to Hamilton to cut the journey time of a bus down. It took us around 40 minutes from Grotto Bay Beach Resort.
7. Discover Crystal and Fantasy Bermuda Caves
We were lucky enough to have the most incredible Bermuda caves of all within our hotel grounds and did not feel the need to visit the main one.
However if you are not staying at Grotto Bay, I highly recommend going to the Crystal Cave Bermuda. It looks really similar to the one at our hotel. It's a geographical wonder and an excellent lesson for kids about cave formation.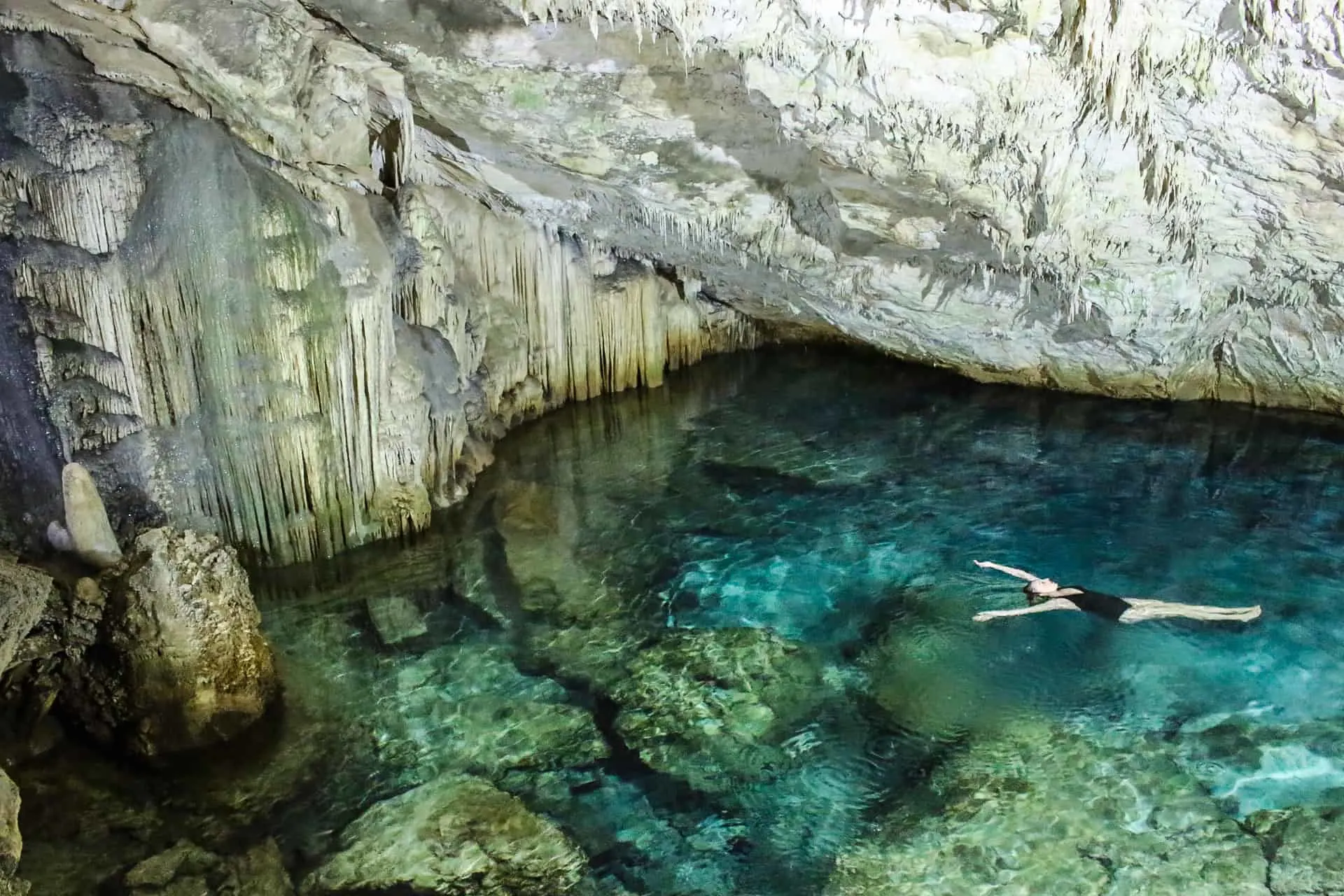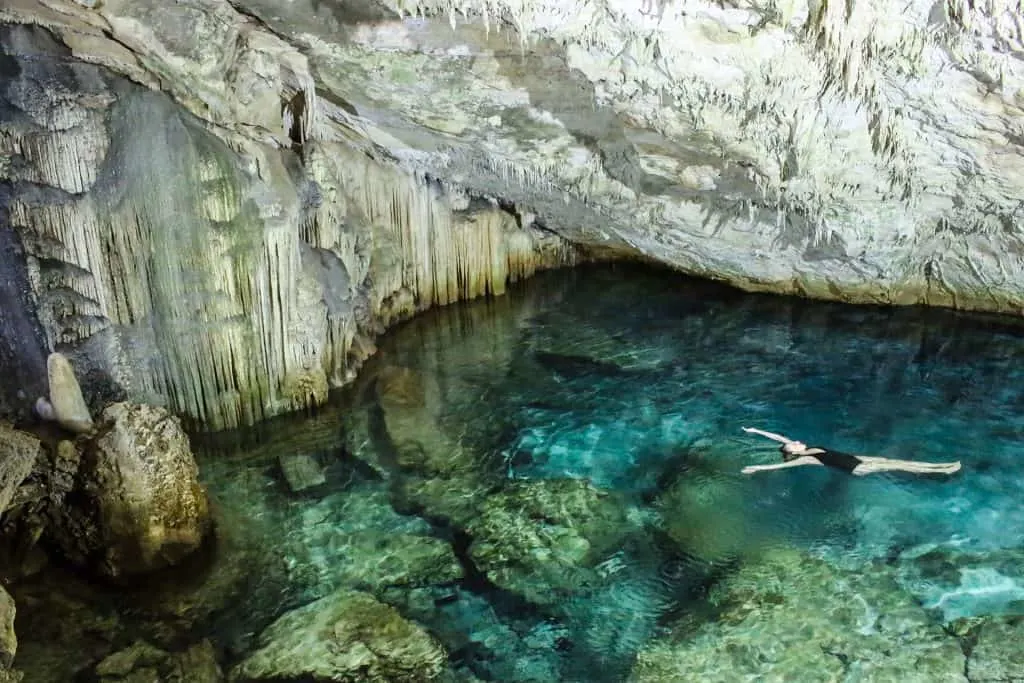 There's a whole other world beneath Bermuda! Deep clear underground pools with azure blue water.
There are boardwalks into both caves, so best to have a baby carrier with you if you have little ones that aren't walking yet. We felt so lucky that we had this on the grounds of our hotel and didn't need to go to the larger attraction.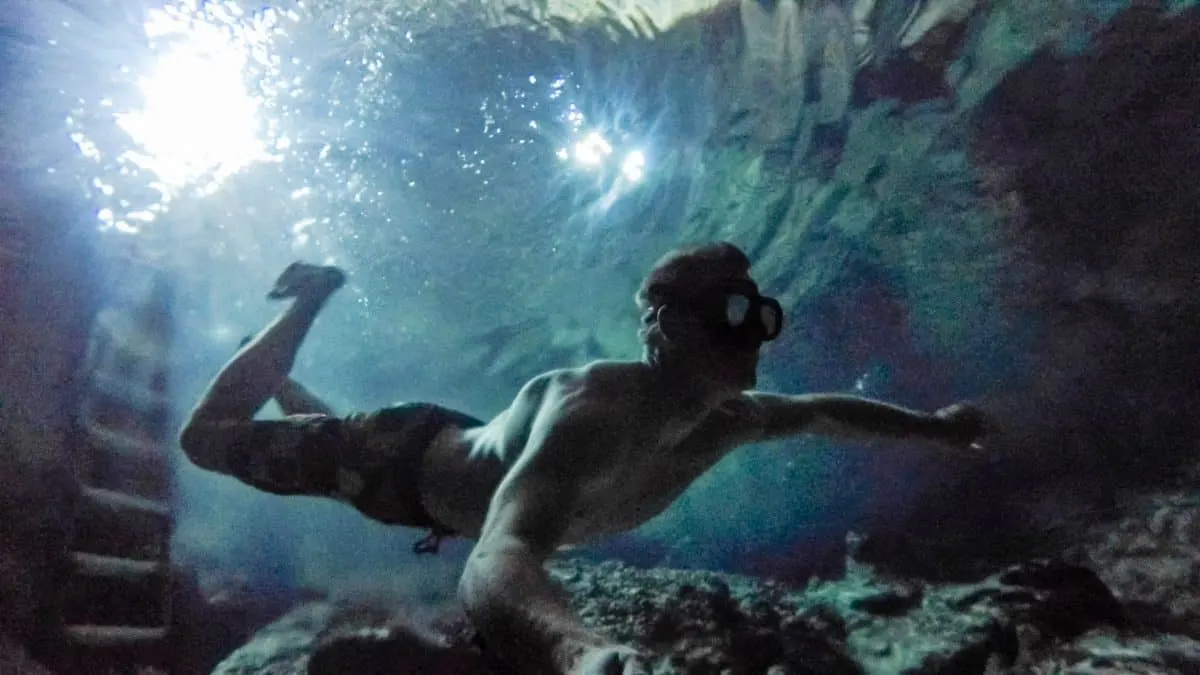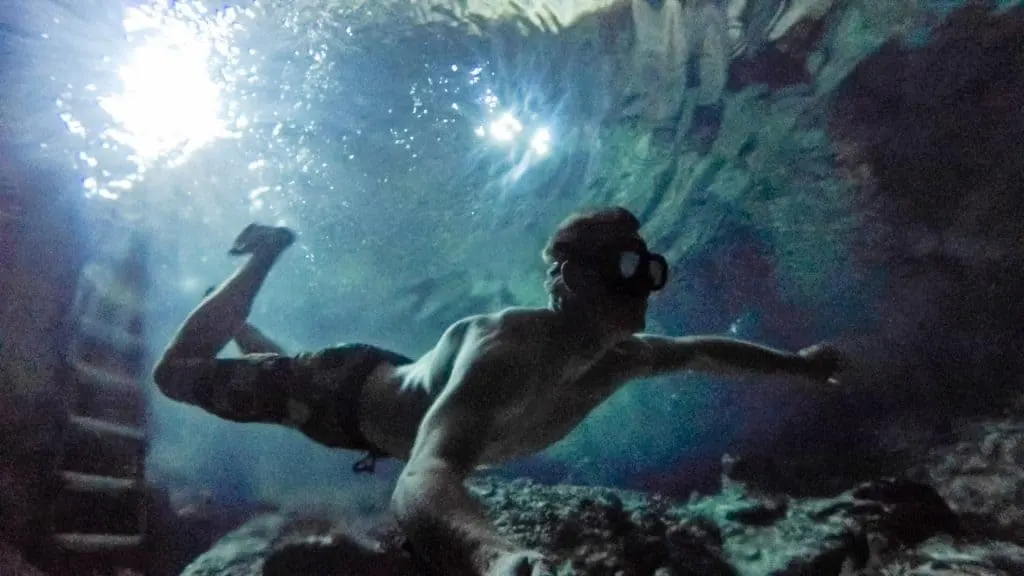 We could also swim in the cave as often as we wanted at Grotto Bay Beach Resort. There was never anyone there and, well, you can't swim at the Crystal and Fantasy caves.
All the more reason and another vote for one of our all time favourite hotels.
See prices and availability for Grotto Bay Beach Resort here.
8. Walk Around Tom Moores Jungle & the Blue Hole
The Tom Moores Jungle and Blue Hole entry was only a few minutes walking from our hotel. This was one of my favourite things to do in Bermuda with our daughter.
The track starts very close to the airport on the other side of the bay. Weaving through pretty bush, we came across isolated beaches, caves and of course the infamous Blue Hole.
It's not strenuous or particularly long so its ideal for young kids wanting to do a nature trail. Make sure to bring your camera with you!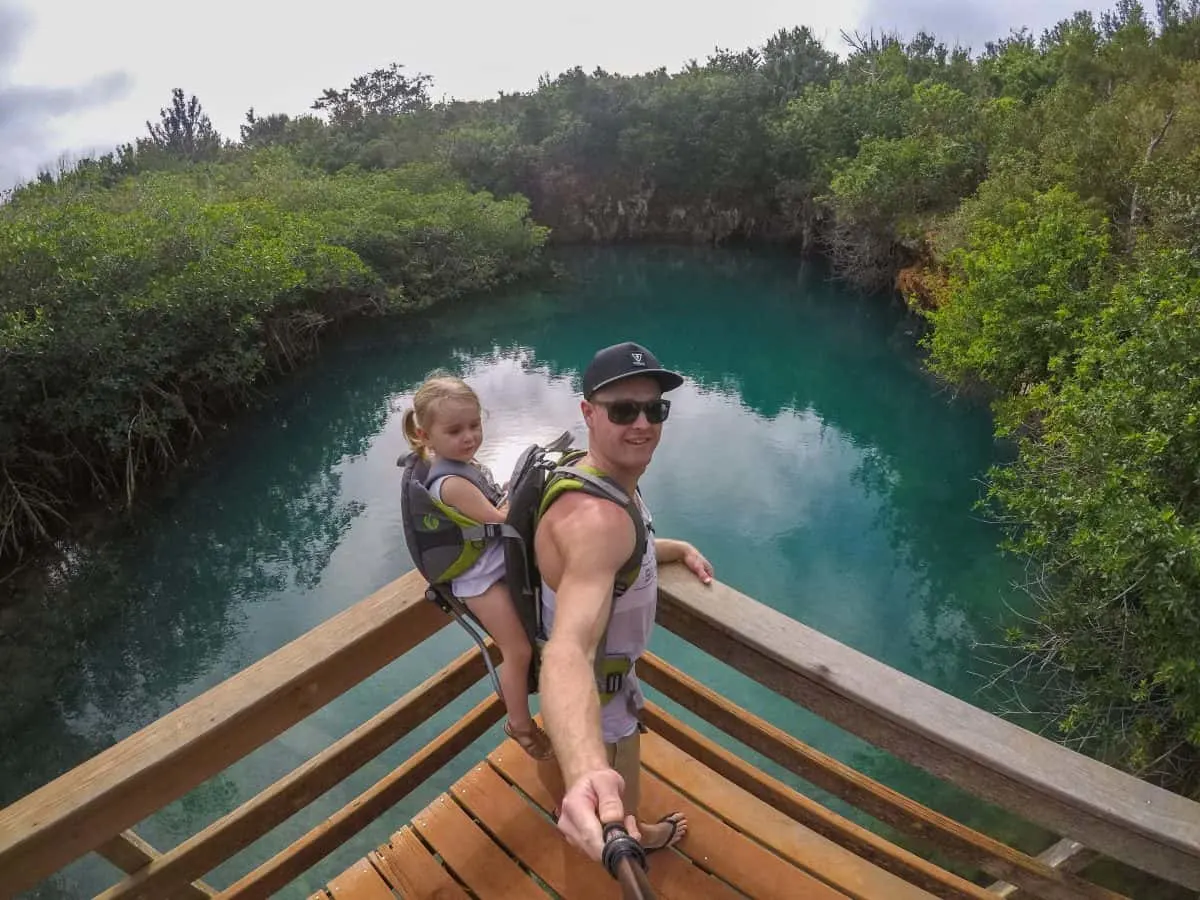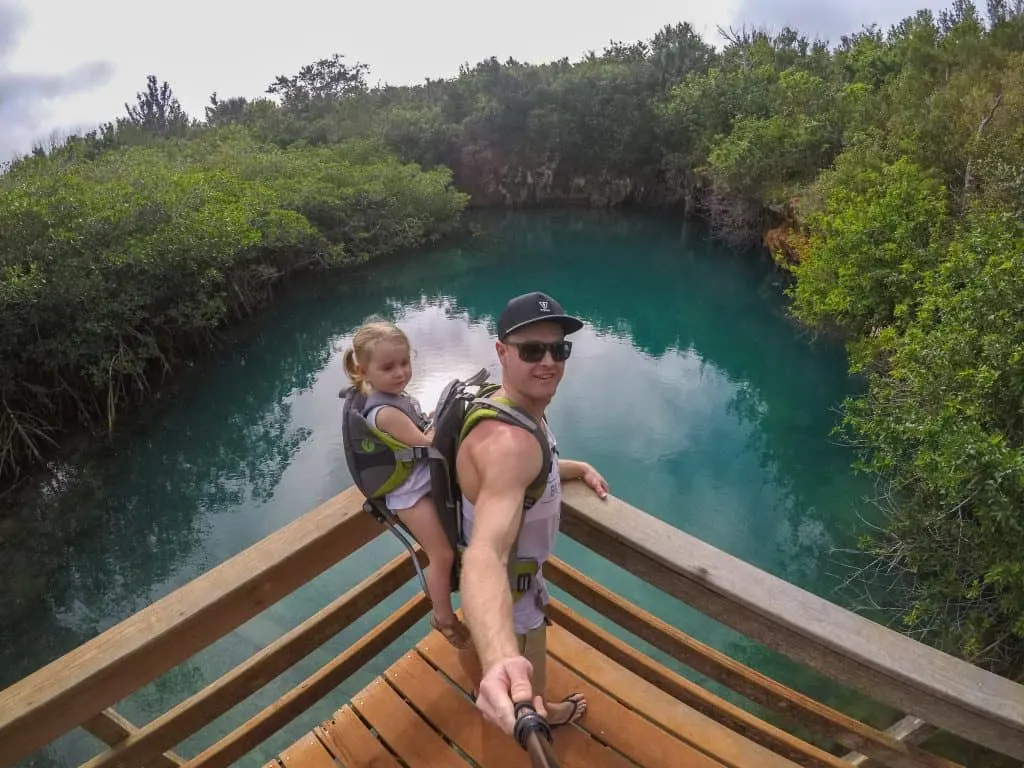 It's an amazing area of raw natural beauty, I highly recommend bringing your swimming gear because I'm pretty sure the Blue Hole is completely irresistible.
Due to the areas proximity to our hotel it was certainly a deciding factor in choosing Grotto Bay Beach Resort as our base.
9. Hike The Railway Track
The (now disused) railway track runs the length of the island. Crossing pretty bridges and scenic coastline, it is an incredible walk with a family.
If you get fed up or the kids are tired, its very easy to get back onto the main road and catch the bus. We were gutted we only found this on our last day, we would have loved to spend more time walking along it.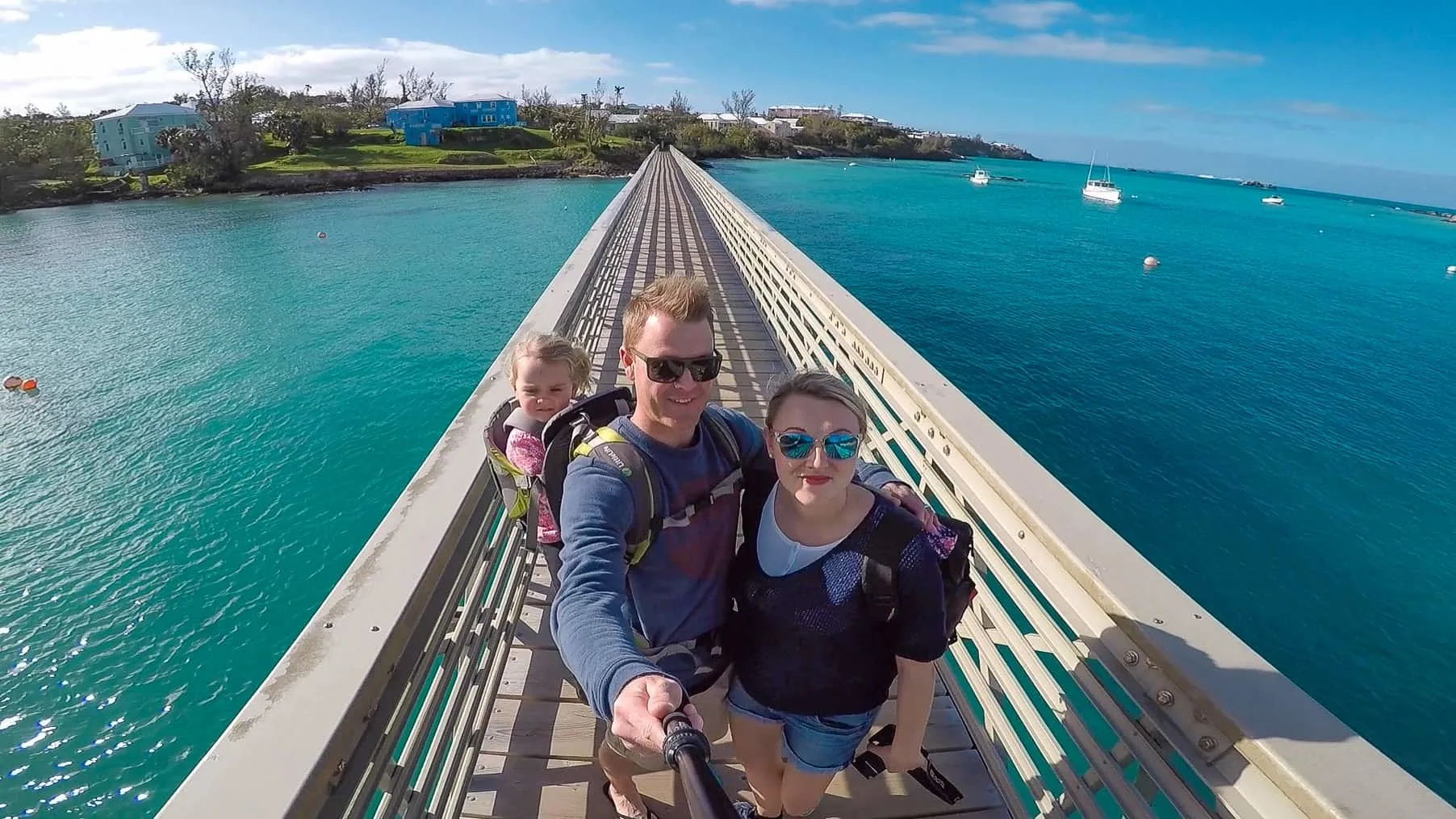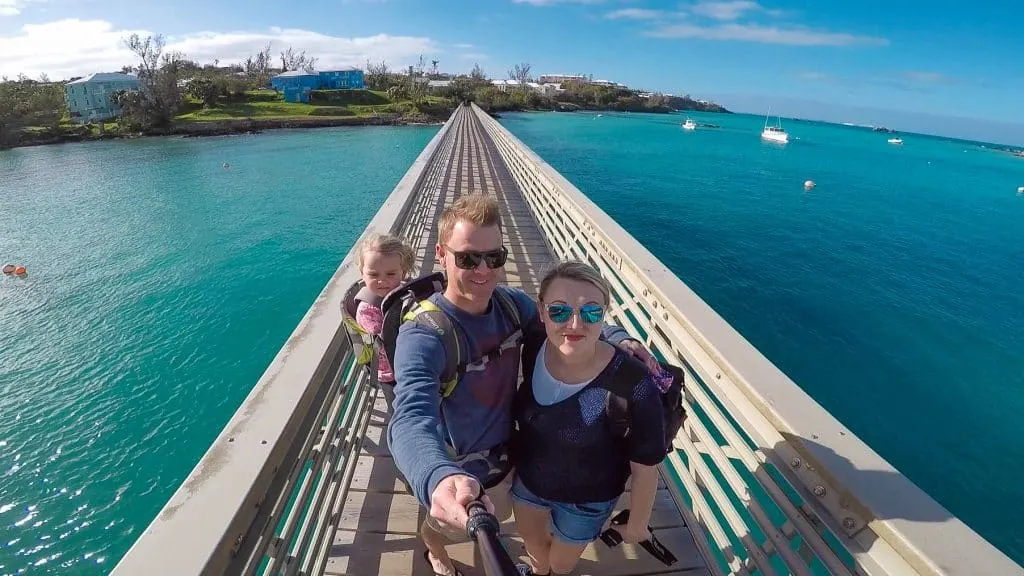 10. Get A Birds Eye View From Gibbs Lighthouse
The pretty Gibbs Lighthouse could be incorporated with a day at the beach, given it is so close to Horseshoe Bay.
The views from the top of the lighthouse are stunning. Its also a great spot for a picnic, there is a nice green area at the foot of the lighthouse.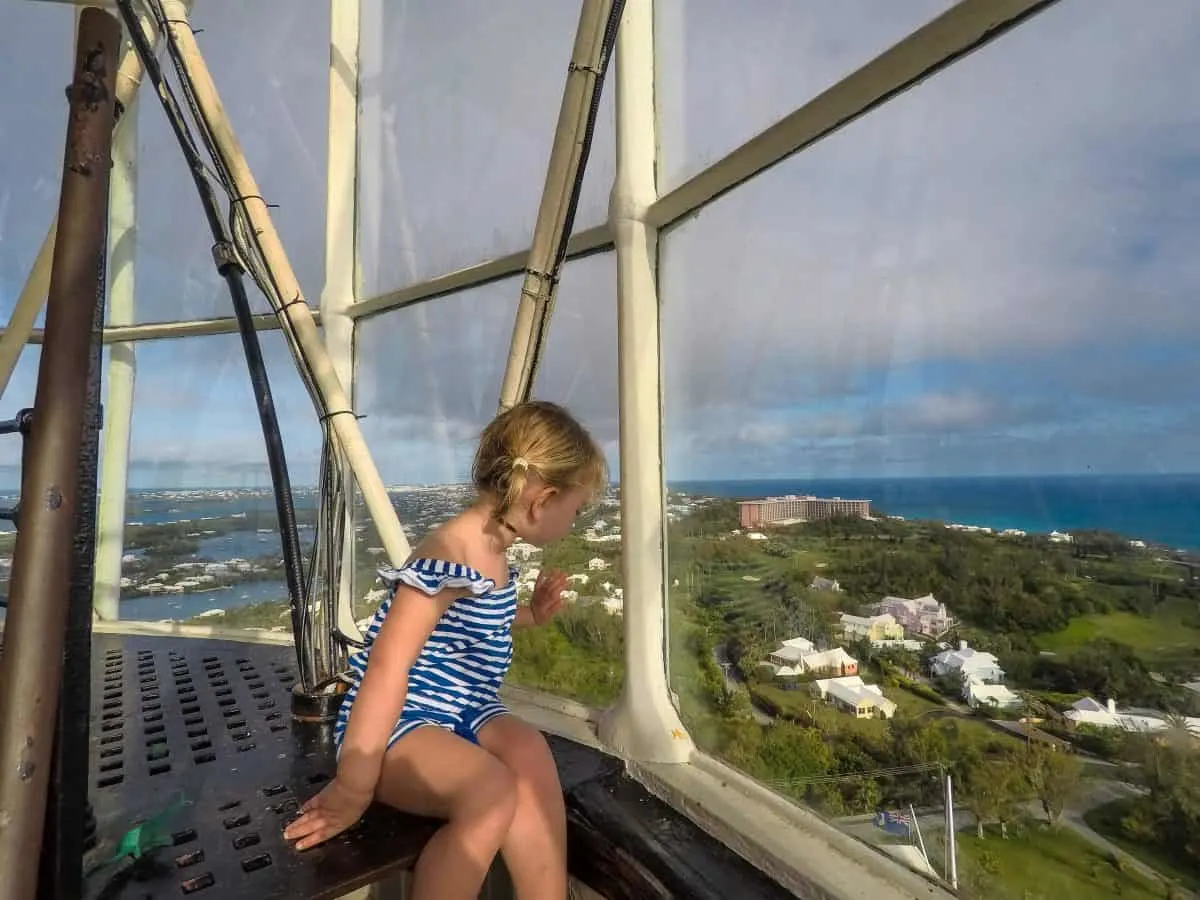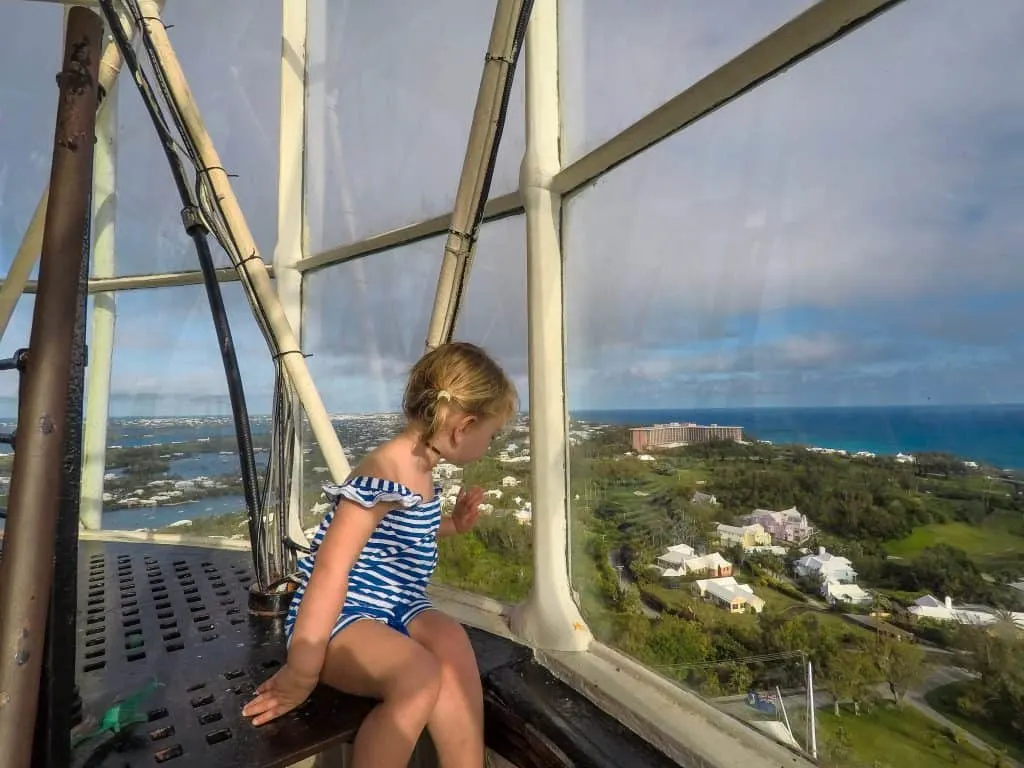 11. See Peacocks At The Botanical gardens
One of the last things we did was visit Bermudas botanical gardens. We met up with another Instagram travel family that live very close by.
Apparently the gardens aren't visited by many tourists, it seems to be a local kept secret. The gardens are stunning and well worth a visit. There is a little cafe on site and some peacocks roaming around. Our daughter loved it!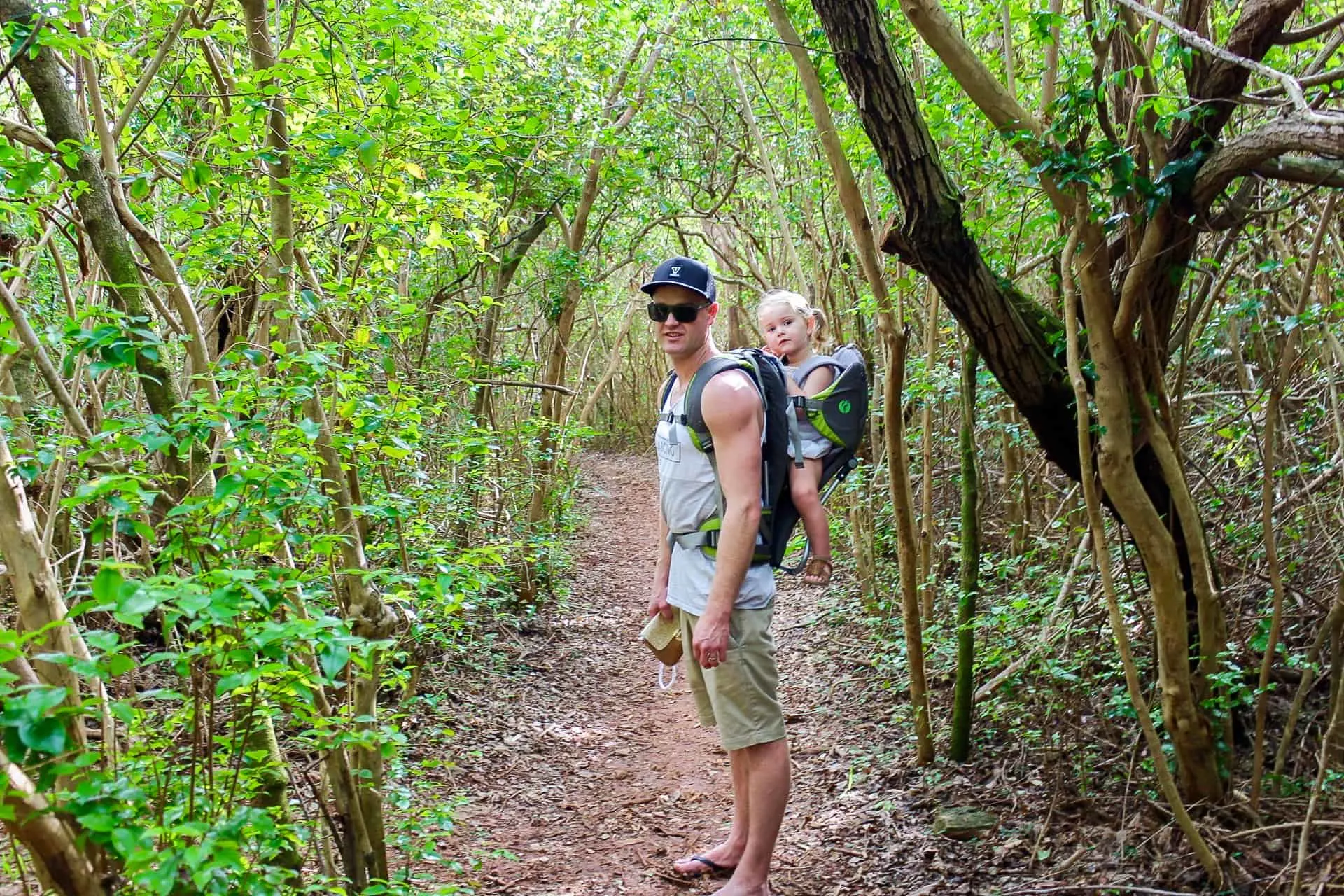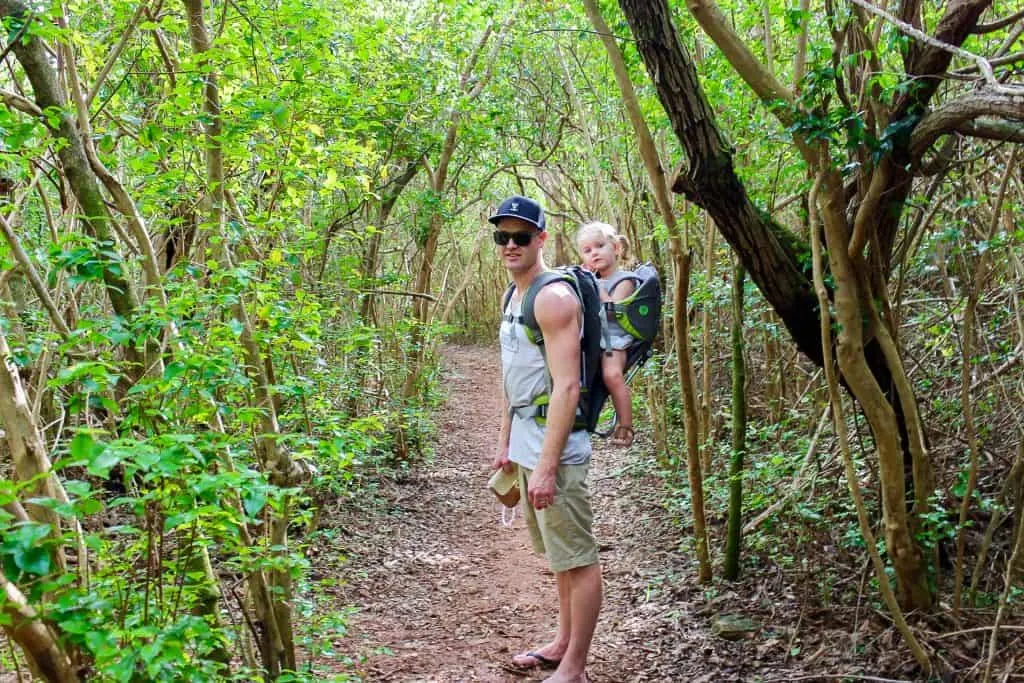 Bermuda Tours
There are a few options of tours worth checking out including a welcome tour to the island given by a local, to catamaran excursions. You can check them out here!
How To Get Around Bermuda With Kids
When it comes to public transportation for getting around all the Bermuda activities for kids, there are a couple of bus lines that run the length of the island and back again.
They go every ten minutes and it's a really good way to get around the island when you get a pass for a few days.
The locals are so warm and welcoming and will most definitely chat to you on the bus. They all get on in the mornings and say a loud HELLO, MORNIN YA'LL. I guess being a small nation, they all know each other, but it really helped answer our questions about what Bermuda is like.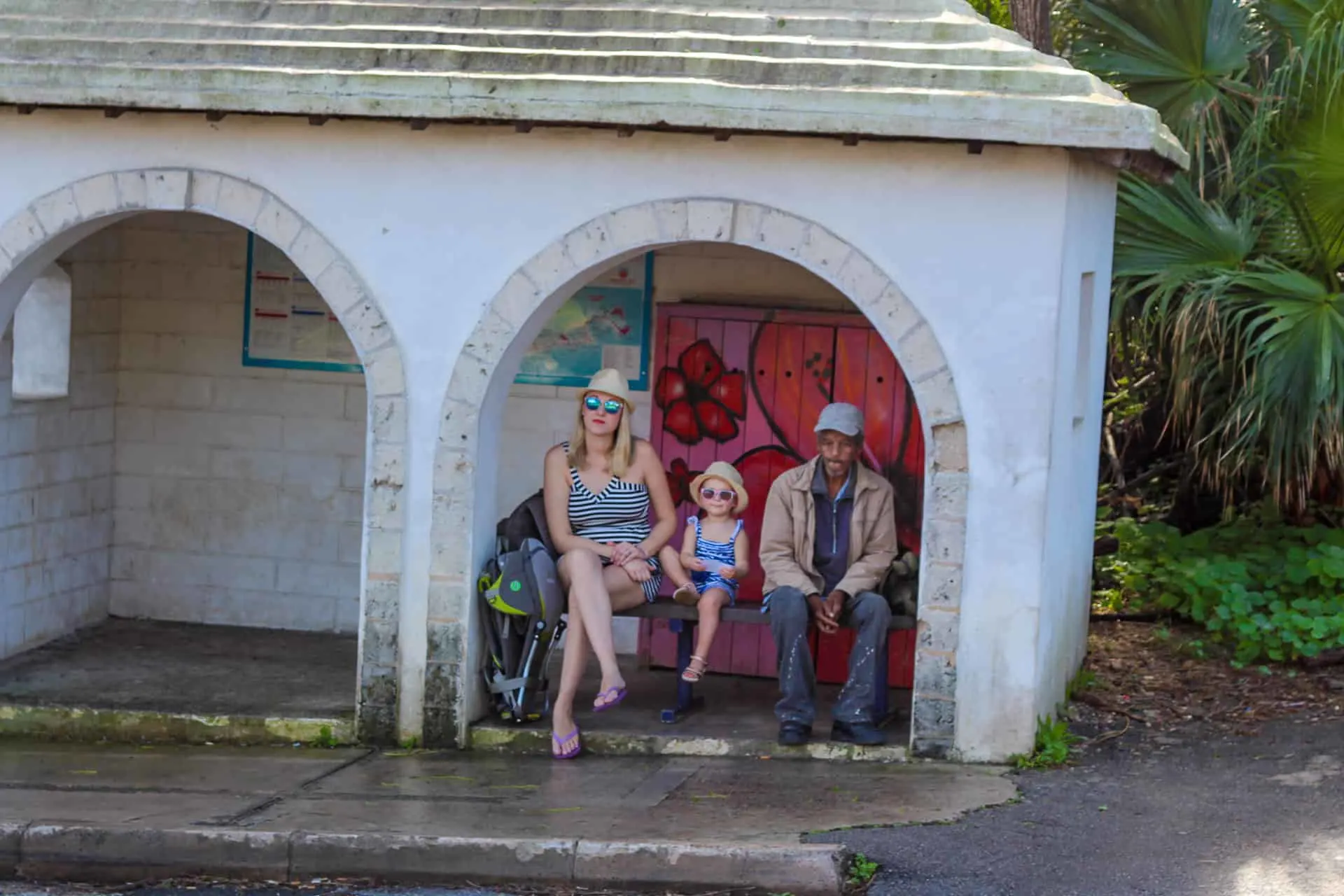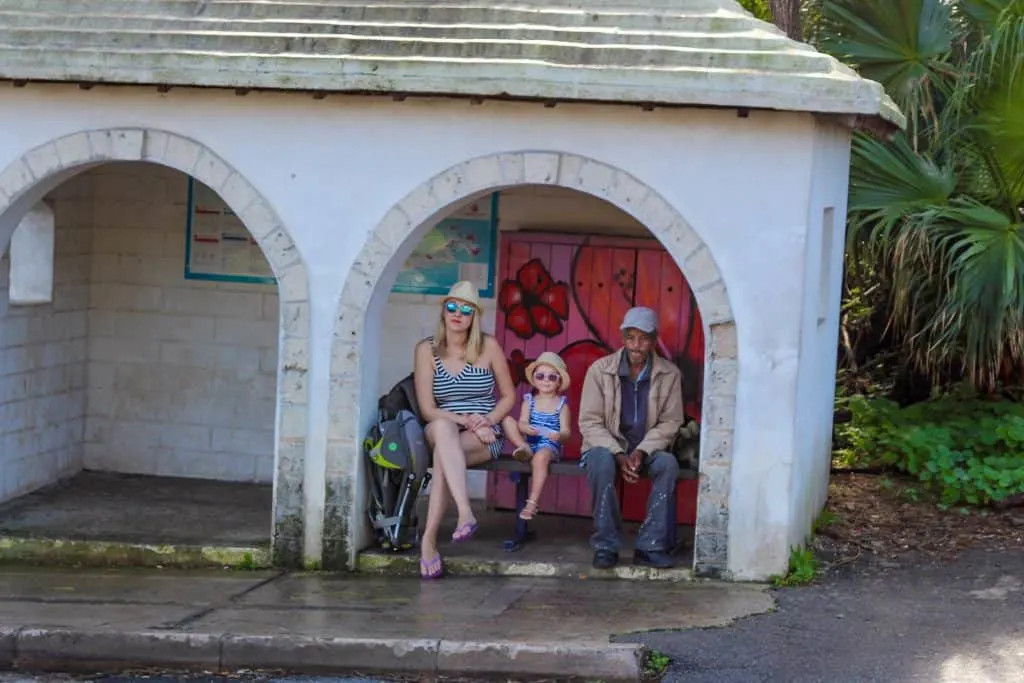 Bermuda can be quite expensive so its worth considering a budget before leaving. I have developed this guide of things to do in Bermuda with kids and of course, £££ in mind!
If you want to start to find out how much a trip to Bermuda will cost, you can check prices on flights here and hotels here!
Where to eat in Bermuda with Kids
I don't ordinarily advocate all-inclusive packages, although there are plenty of all inclusive resorts in Bermuda.
We stayed at Grotto Bay and spent half of our time there on all-inclusive to ensure we kept the trip affordable. The food was great and made to order unlike other buffet style all-inclusives that lack quality.
We also tried to do picnics on days when we were at the beach or generally out exploring to keep the cost down.
There is a good supermarket in Hamilton where we picked up some fruits and things to make sandwiches. Otherwise we can recommend two affordable and really great places to eat with kids.
Henry the VIII
If you are planning on spending a day on the beaches or exploring the lighthouse on the south-west of the island, Henry VIII is a good place to stop by for an early dinner.
It's obviously very British inside but also has a nice outside dining area with incredible views of the coast. The food is great and not as expensive as other places.
I highly recommend the 'Henry style caesar salad'. Our little one had pizza which wasn't the horrible greasy sort. They seem quite accommodating with kids.
Swizzle Inn near Grotto Bay
The Swizzle Inn is based next door to Grotto Bay Beach Resort and is one of the oldest buildings in Bermuda. It is also home to the islands famous rum swizzle drink.
Despite its medieval decor, the place had the feel of an American diner. They serve a variety of food but the burgers are for sure the highlight. My fav was the swizzle burger with garden salad. The salad is to die for!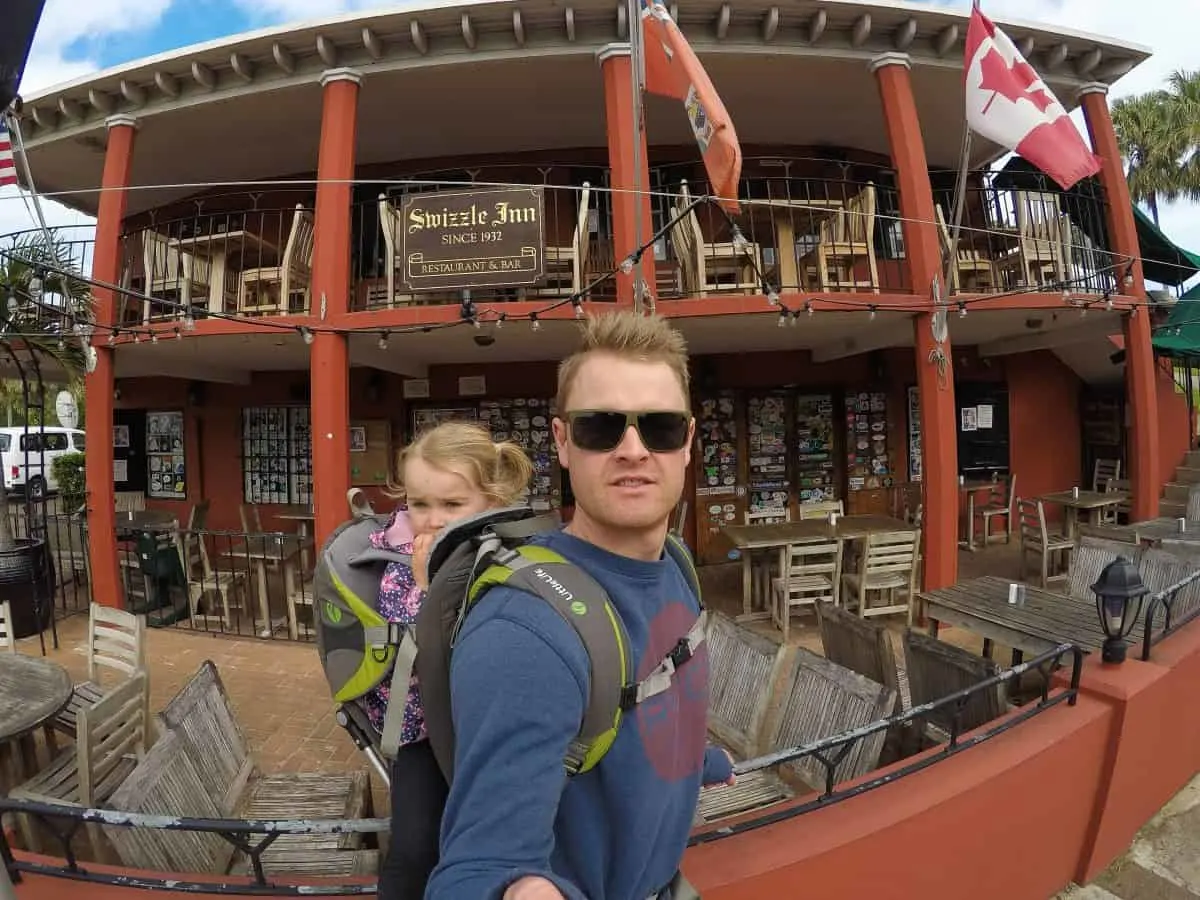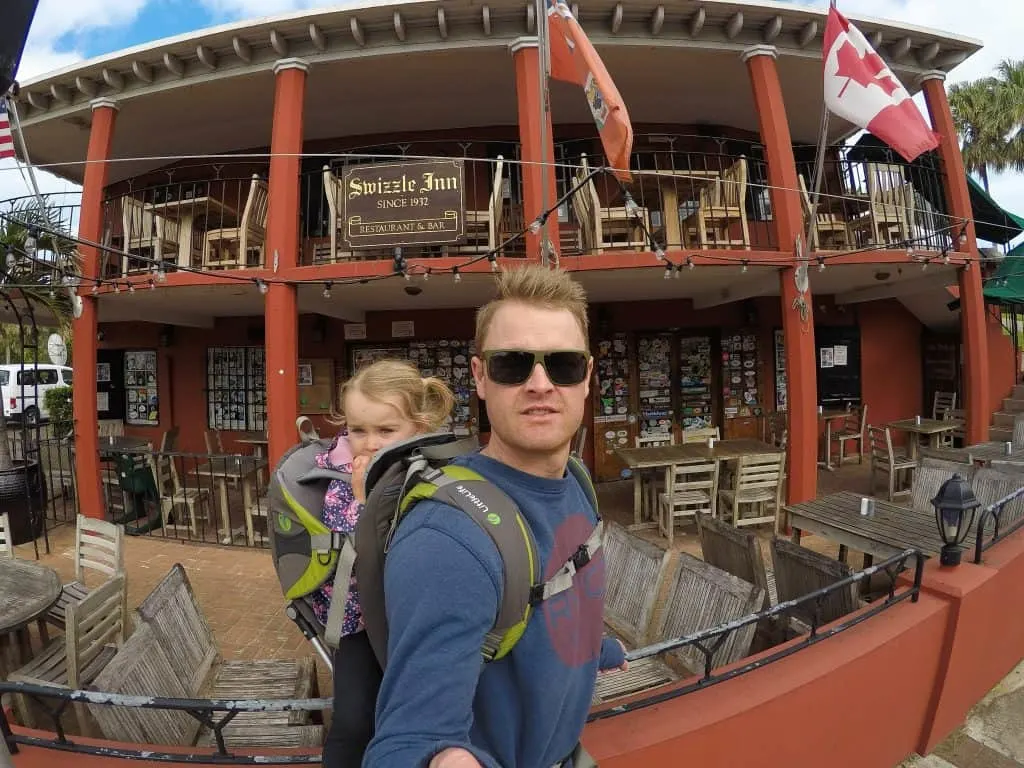 Bermuda Resort For Families
Grotto Bay Beach Resort is most certainly the best Bermuda family resort.
There is a tonne of things on site for little ones and it's very close to the airport making it an ideal location after a long flight with little ones. Although its near the airport, we didn't hear any planes, it wasn't disturbing at all.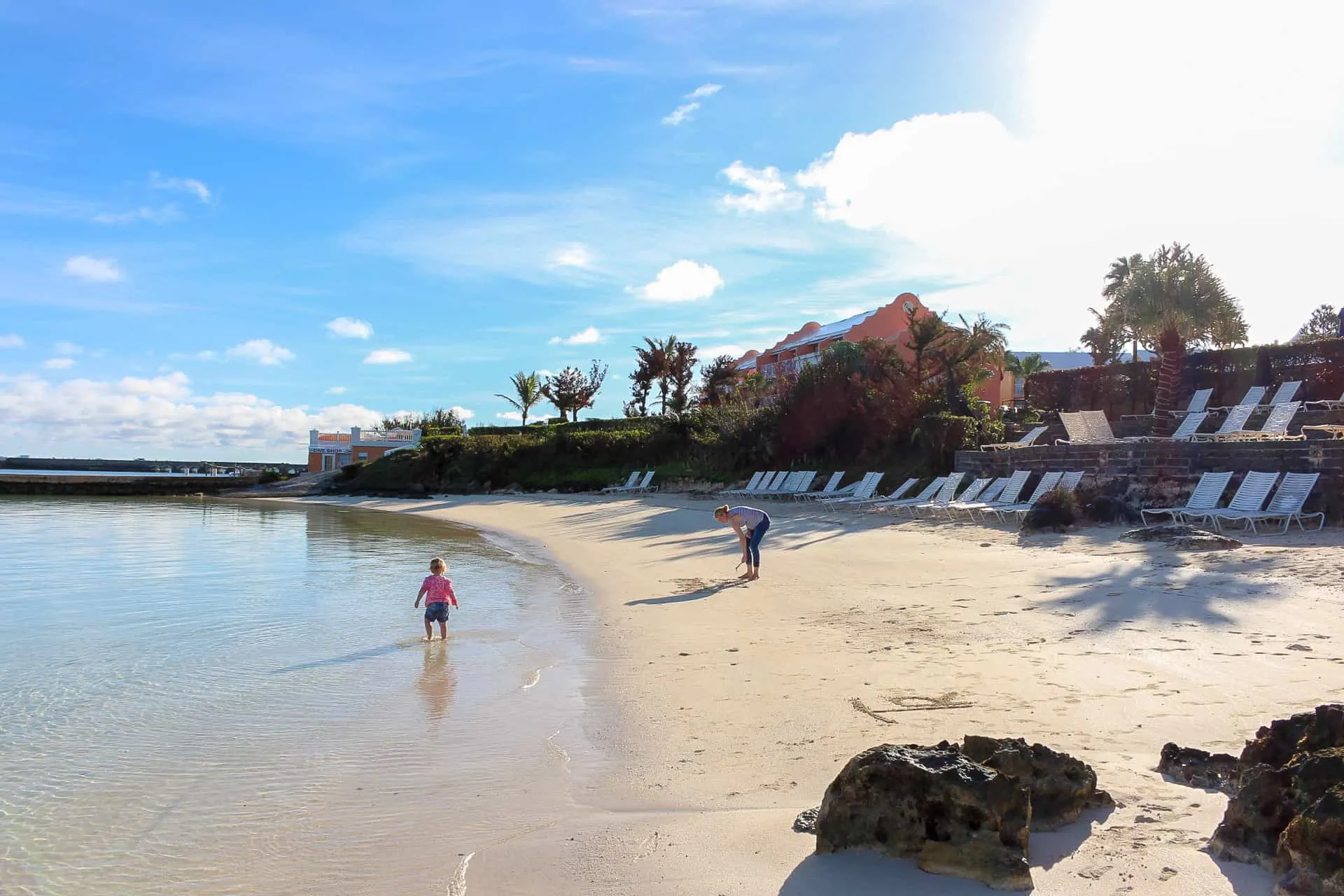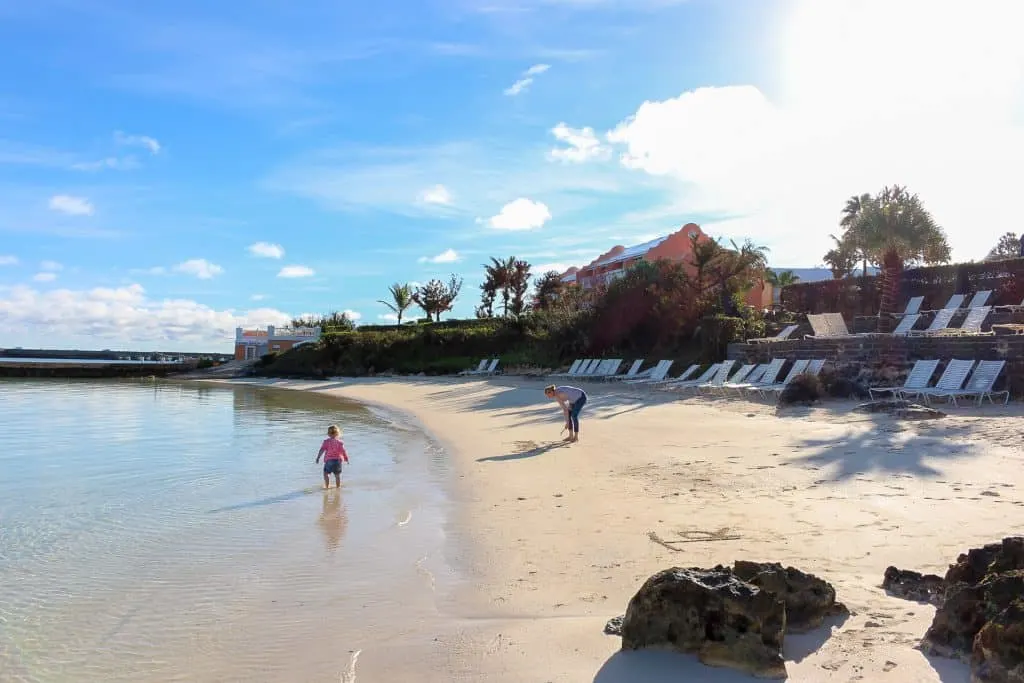 As I've mentioned previously Grotto Bay Beach Resort is also near a tonne of attractions that are both walkable or a short distance on the bus that stops right out the front.
There are some great low intensity walks nearby with beautiful scenery.
Like I mentioned the hotel has their very own underground cave where you can swim in the crystal clear water. Although for kids, they would need to be able to swim as there are no shallow parts.
They also have the only spa in the world that is inside a cave and suspended above water, it was the perfect child-free break for an hour.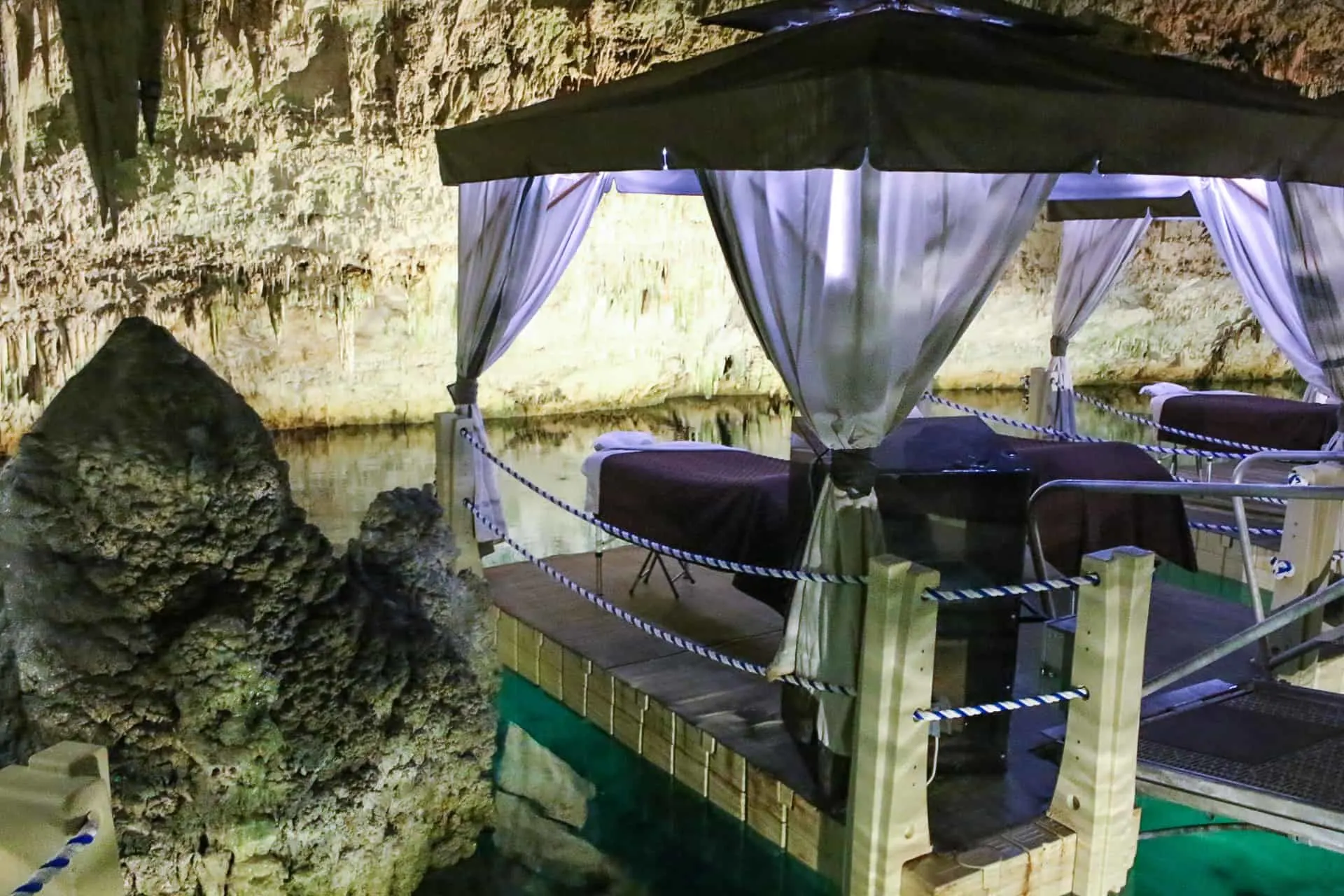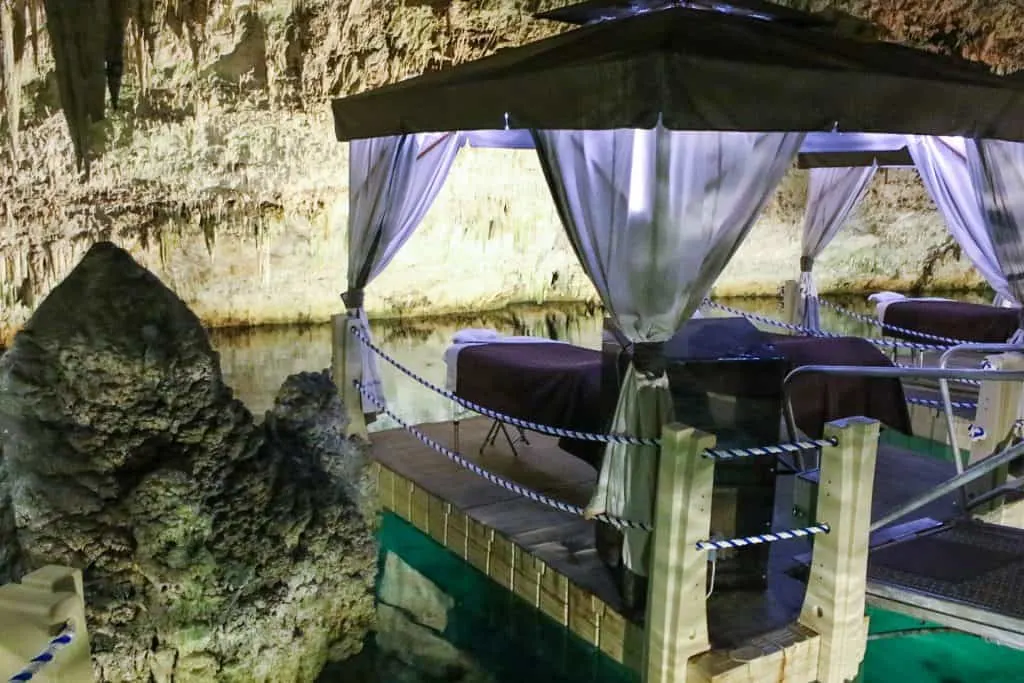 We loved the private beach, it is perfectly shallow for little ones to play on the shore. Reception lent us a bucket and spade which provided endless entertainment.
If you have older children that are strong swimmers there is a sunken ship just metres off the private beach with many different species of fish and beautiful coral.
They have a whole host of water sports throughout the season and plenty of kiddies activities.
Whats lovely is they also have specific weekly kids programmes, which in my opinion is the real reason its one of the best Bermuda hotels for kids.
From tennis tournaments, to treasure hunts, and water sports to movie nights, it makes the Bermuda vacation with kids so enjoyable.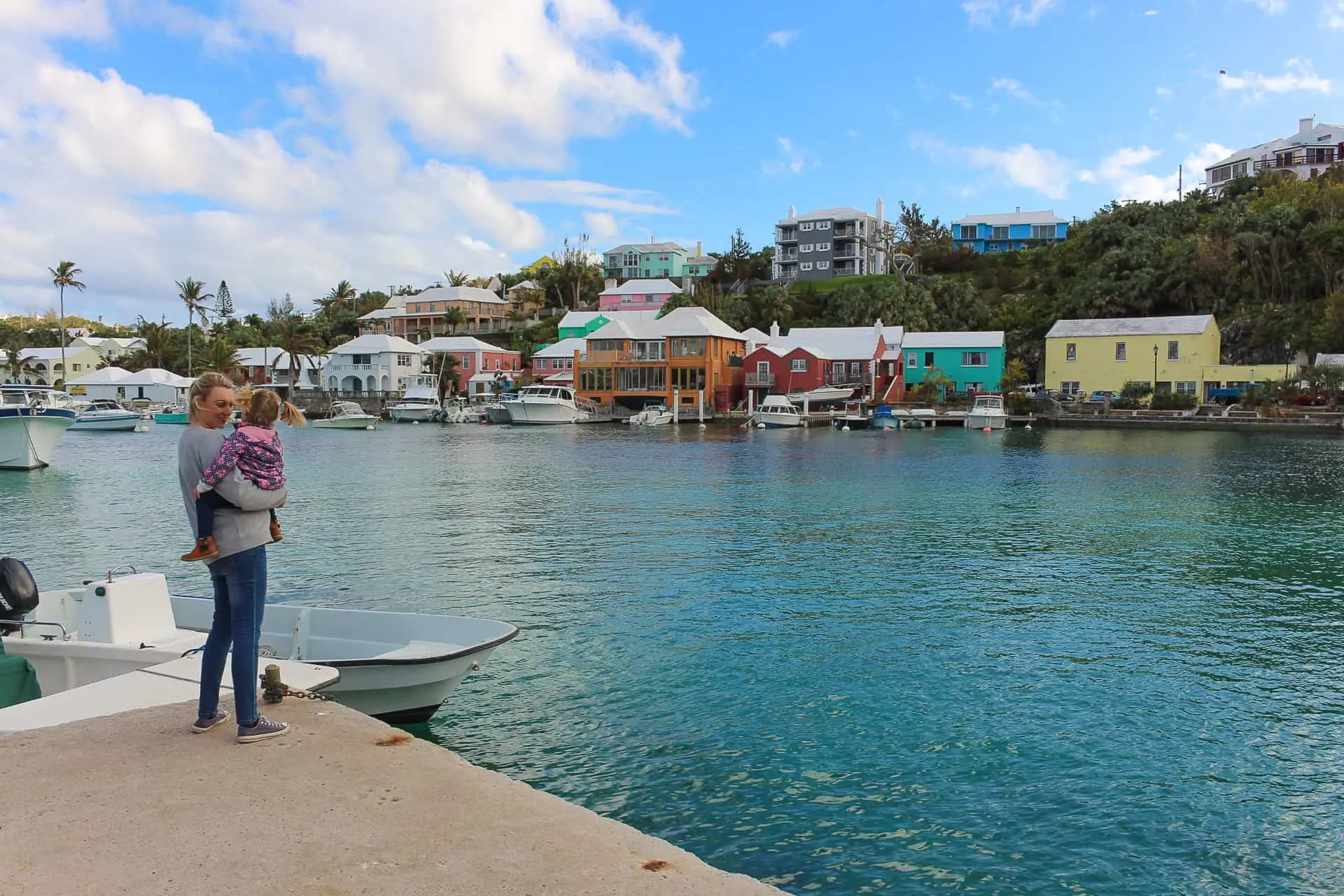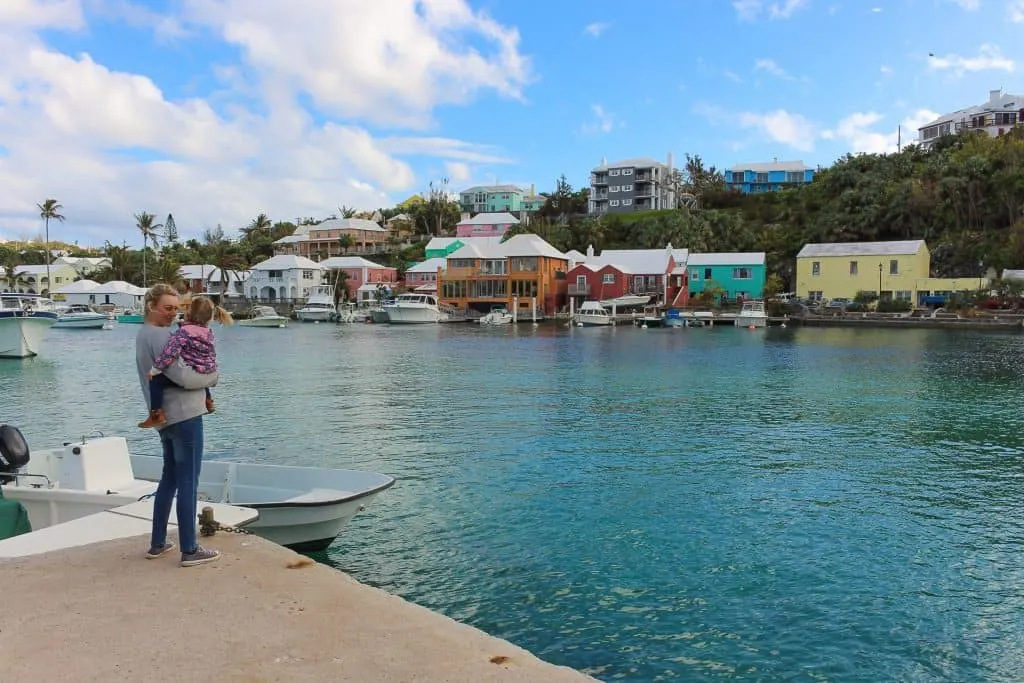 They even have a waterpark just off the beach with floating trampolines and obstacle courses. If your kids are too young for those kind of activities they have a lovely heated swimming pool.
My little one loved feeding all of the fish with the staff every day. They were so accommodating and inclusive of our daughter.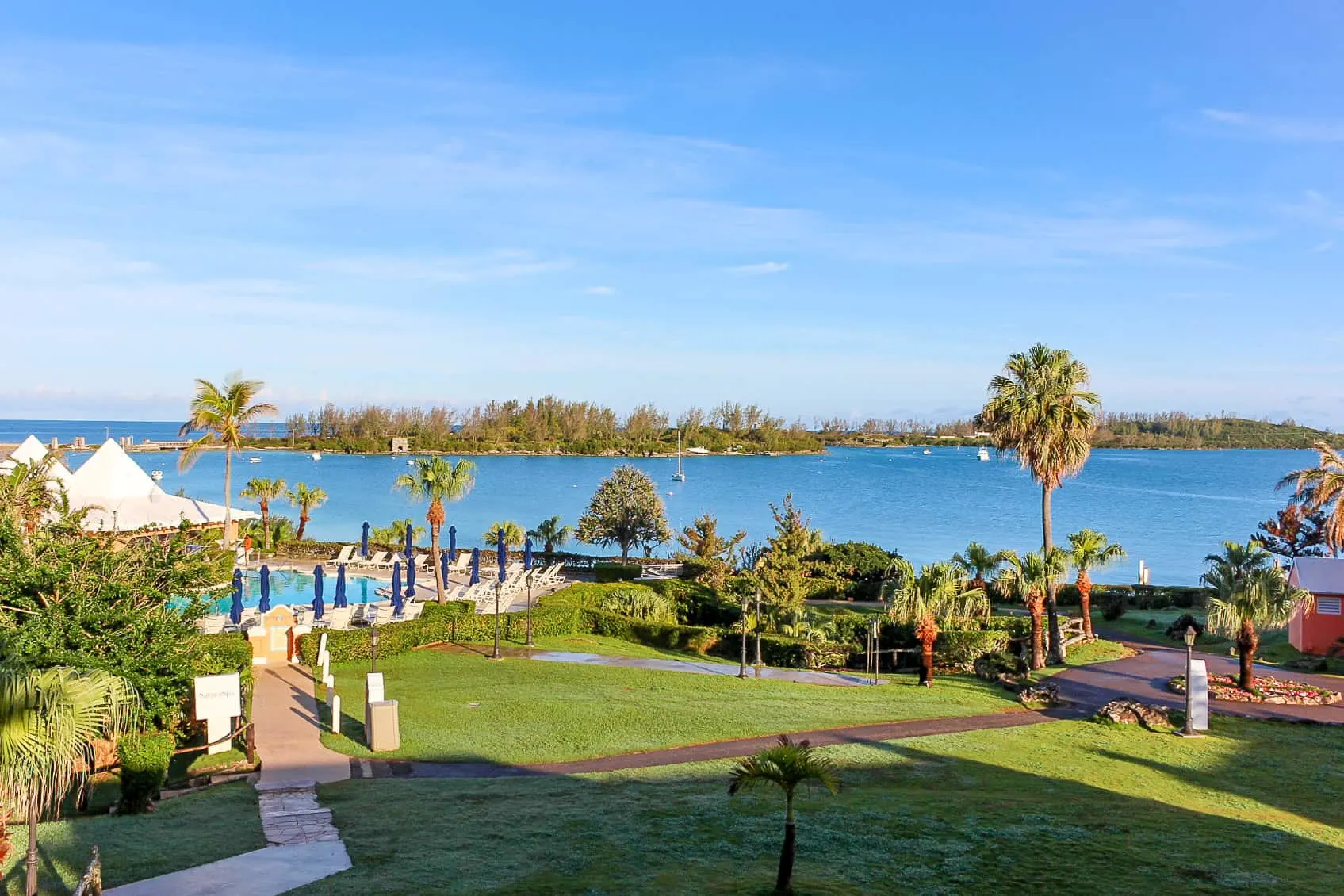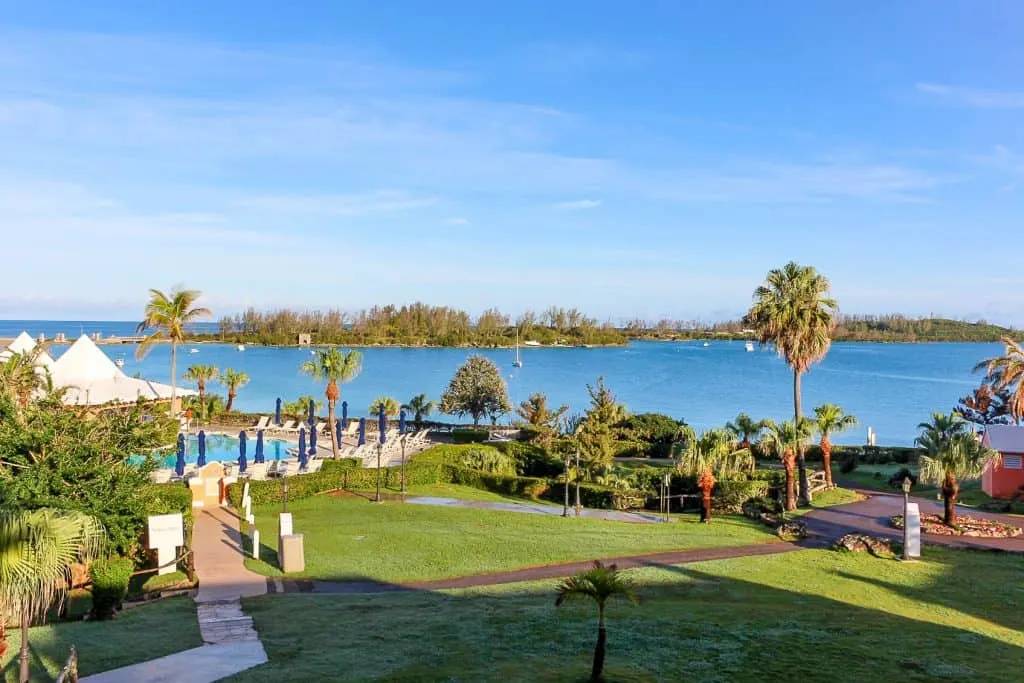 The rooms are big and spacious, so perfect for families. We also had a massive balcony with sea views. The way the property is laid out means almost every room has a sea view. There is so much to say about Grotto Bay, I did a full review here.
II you are interested in rates and availability, click here.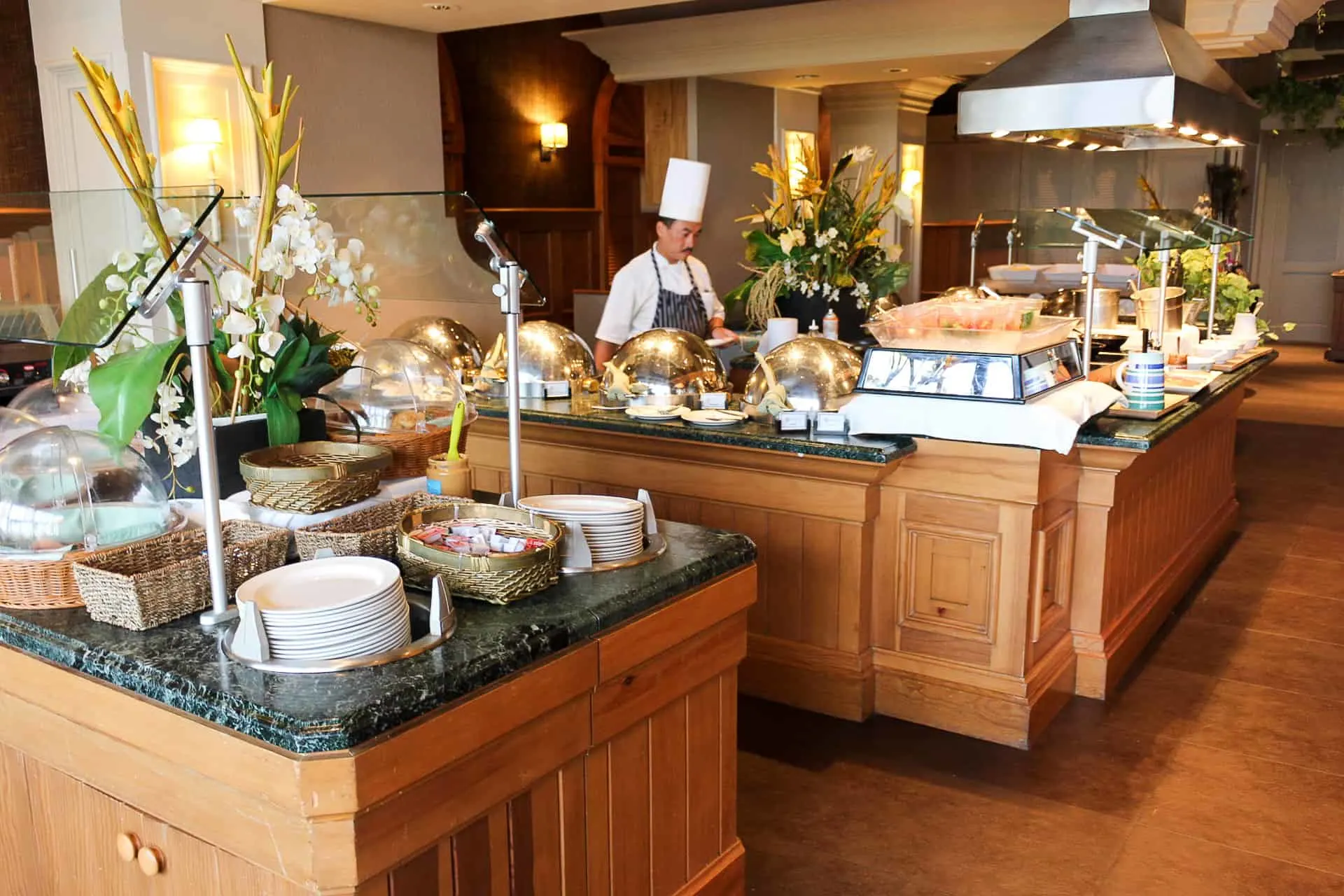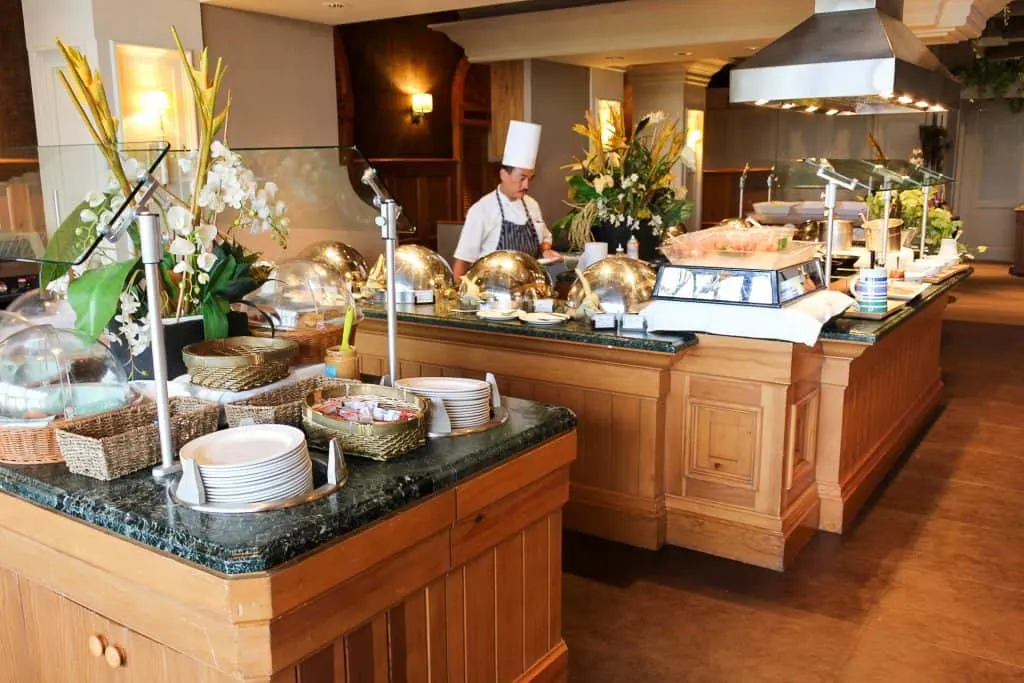 Is There Zika In Bermuda?
If you are travelling to Bermuda with kids or are considering kids in the future, you will be happy to know that Bermuda is considered a Zika-free destination.
As of May 2018, there had been no cases of Zika Virus in Bermuda since February 2017 and the 6 cases before that were imported cases (there was no local transmission).
But it is always best to check with the Bermuda Government Authority to ensure you have the most up to date information.
Ready to book your trip? Get the best deals on Bermuda hotels and travel insurance for families?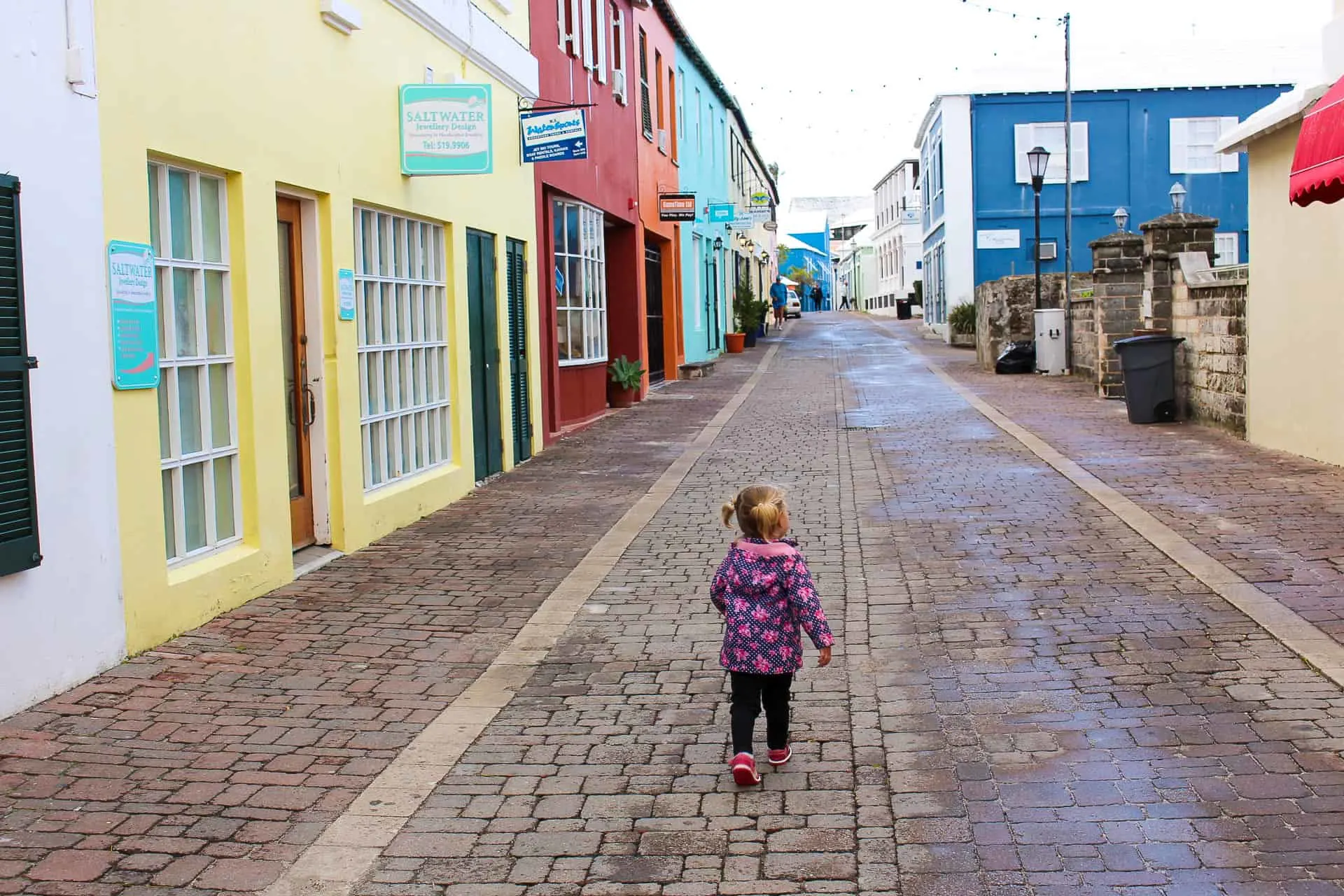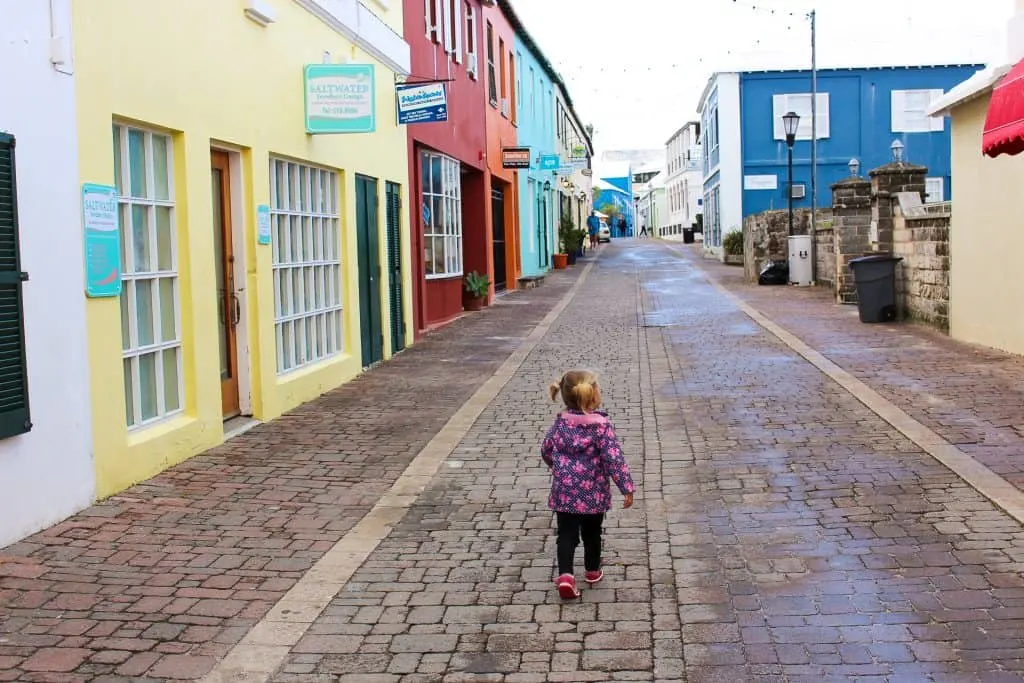 Have you found Things to do in Bermuda with Kids helpful? Leave a comment, we would love to hear from you.
You may also like:
Disclaimer: This post has affiliate links by using them it does not cost you any extra, we receive a small commission to keep on writing helpful guides.