You may remember, back in November we went on a Caribbean cruise with MSC. It was our first time doing a cruise, although we have visited nearby Bermuda previously. I initially wrote an article about our take on cruising with kids. This time I want to give you a glimpse of the Caribbean, and all of the fabulous stops we made. We went on an eight day round trip from Miami, making stops at Jamaica, Grand Cayman, Bahamas and Cozumel, Mexico.
We were initially unsure how much we would enjoy the cruise. Predominantly because we are adventurers at heart. That said, we always come home from trips needing to rest, because it has been full steam ahead. After the cruise, we felt truly rested. Everything was easy.
We felt spoilt, and our toddler absolutely loved the trip. One month on, and she is still asking to go back to the kids club, despite being distracted by other new places. It's the one thing that sticks out in her mind from our full time travels. For that reason, we really hope to give it a go again in the future.
Stops are short, so this trip for us, did not have the same agenda as one of our usual trips. It was all about R&R and a little glimpse of the Caribbean. Here is what we got up to.
Caribbean Cruise with MSC
MIAMI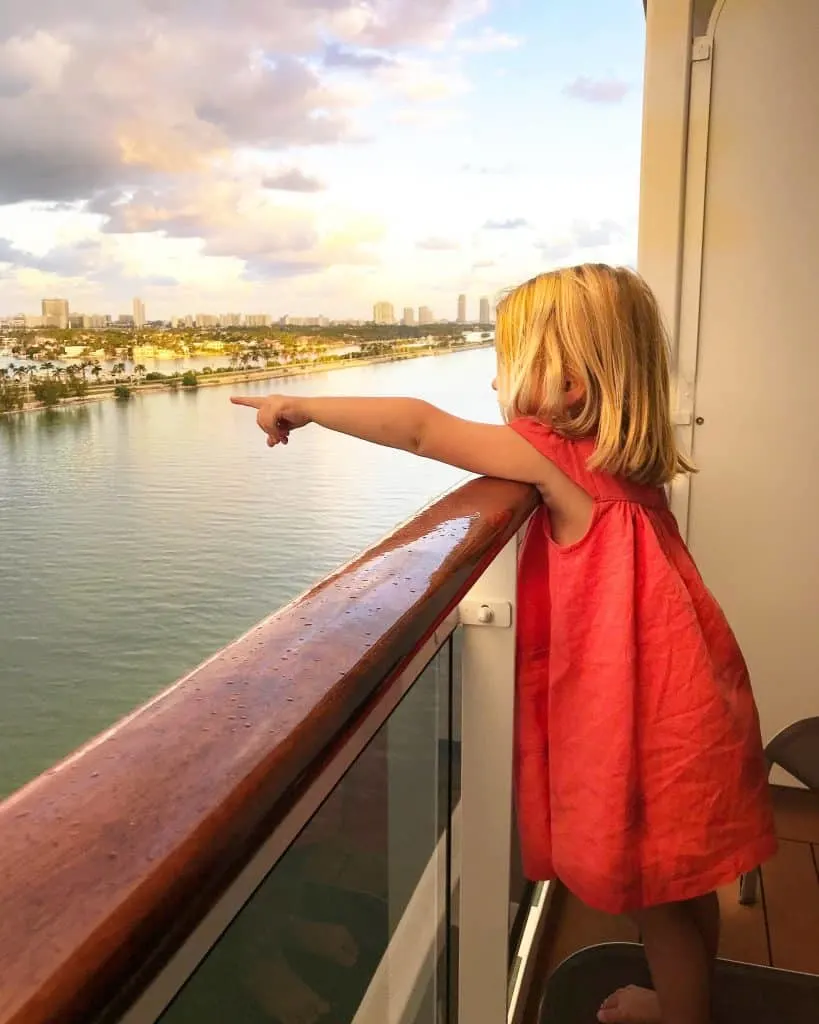 We boarded MSC on Sunday afternoon around 5pm. The port is not too far from Miami Beach, so we took an uber right to the gangway. We spent a couple of nights exploring Miami before the cruise. When I say we explored Miami, that's kind of a lie, we were pretty much beach bums the entire time with the exception of one or two outings.
The beach is so beautiful and there are plenty of activities nearby, hence, we hardly moved. We had been in Central America for some time before arriving, so we did a lot of shopping for new clothes.
As a first time cruiser, I didn't realise so many people board quite a few hours in advance of sailing. I guess if they are coming straight from the airport, its like checking into a hotel. Once we got settled in we departed Miami at around 7pm. The views back to the city at sunset were fabulous.
Caribbean cruise with MSC
OCHO RIOS, JAMAICA
Our first stop was Ocho Rios, Jamaica. There were lots of tours that can be booked at the concierge on the ship. However, with two little kids, we always like to have a private tour at our own flexibility. You never know when a meltdown will happen.
The port at Ocho's Rios is super easy to disembark. In just a couple of minutes we reached the front gate where there were many tour operators touting for business. We picked up a really lovely Jamaican women, Pamela.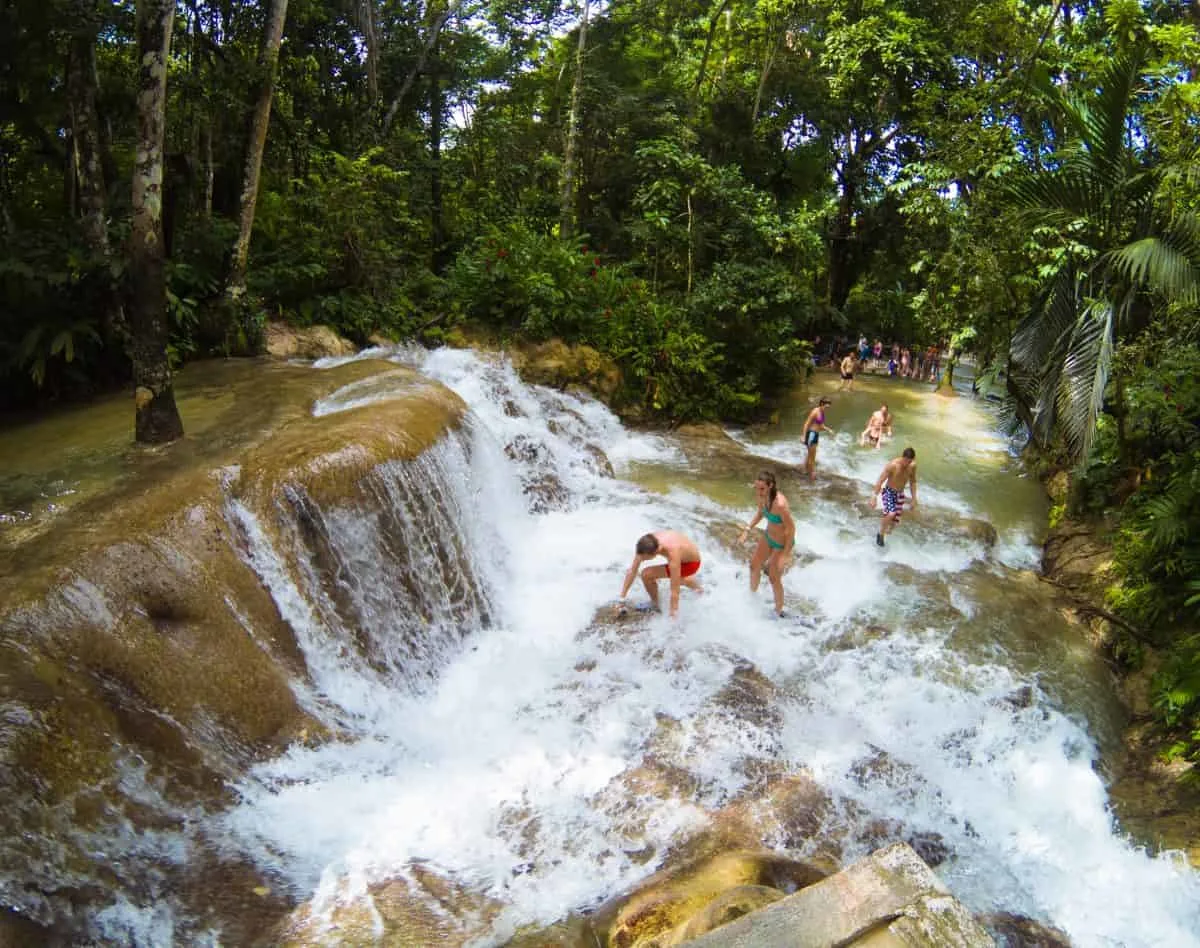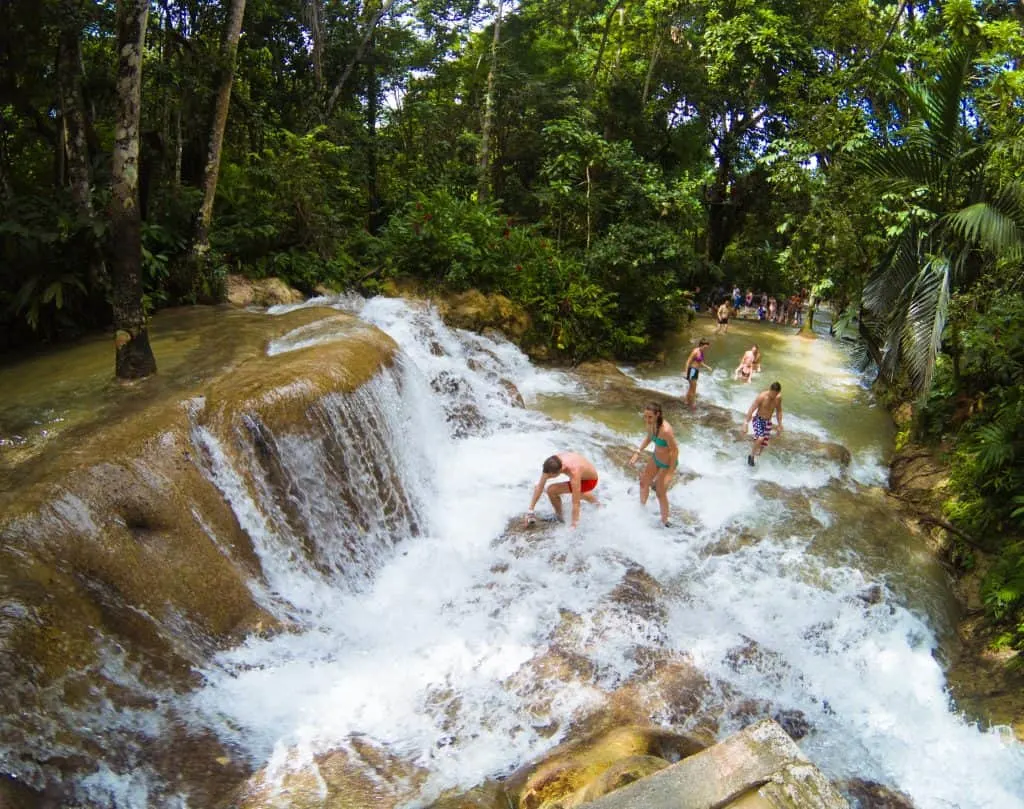 Dunn's River
We chatted to her a little about what we wanted to do and she made a plan. She had a nice mini-bus and first took us to Dunn's River. It's around a fifteen minute drive from the port and is subsequently very popular, attracting crowds of people.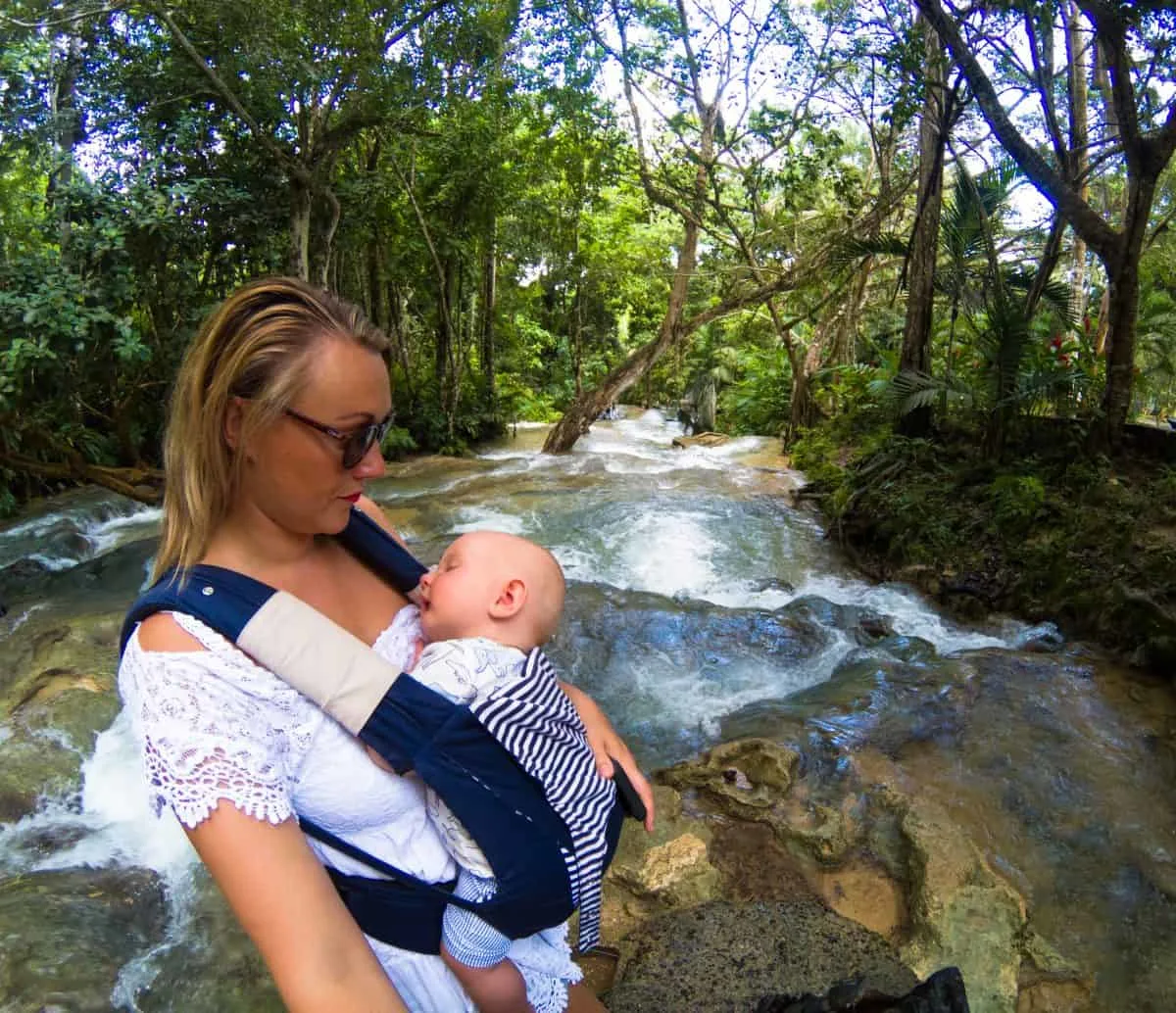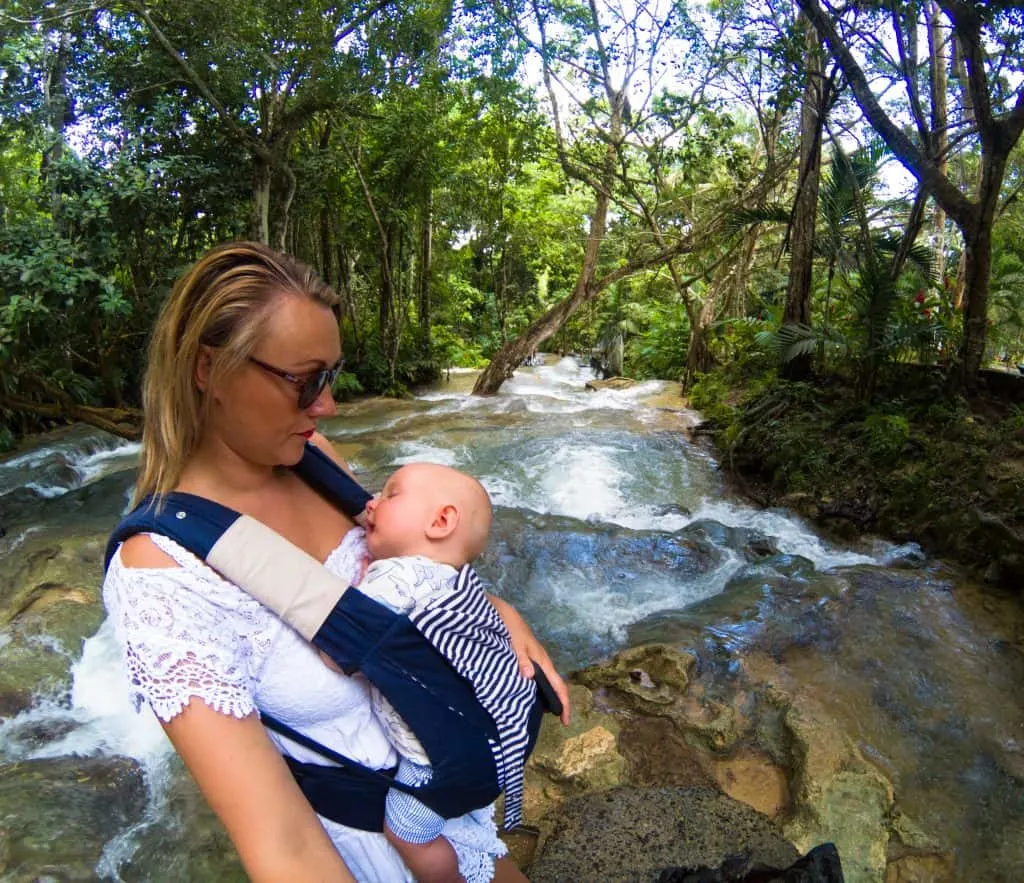 Bob Marley's Home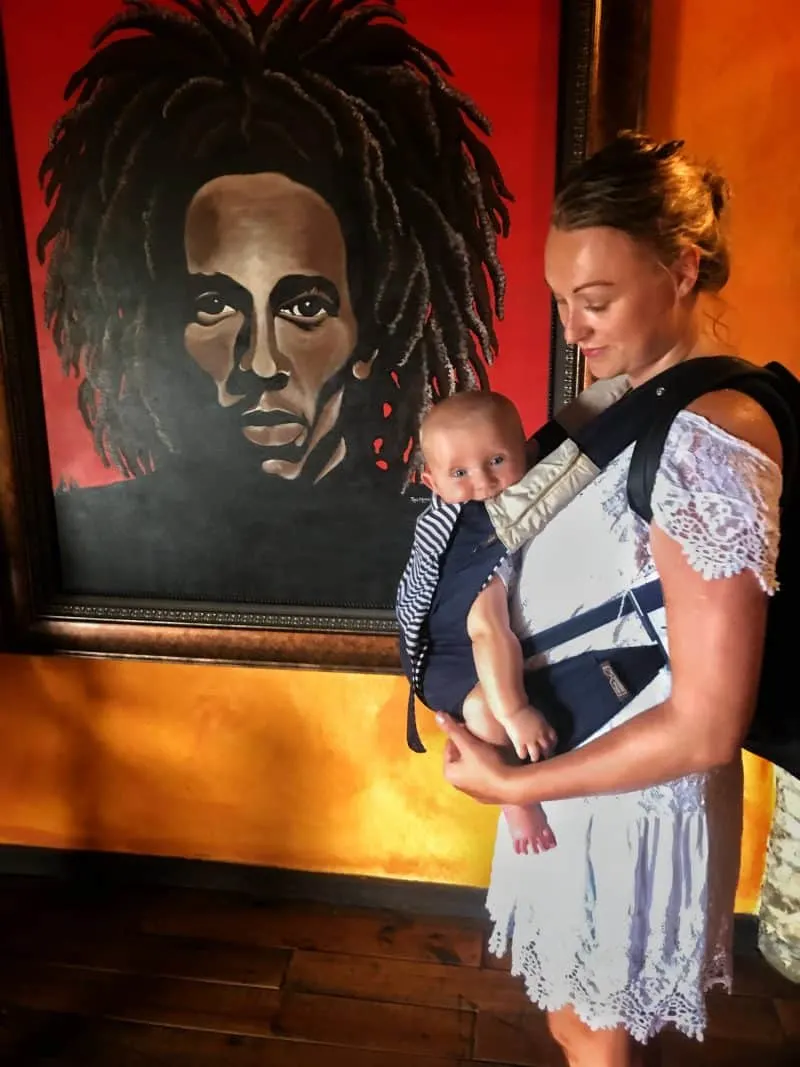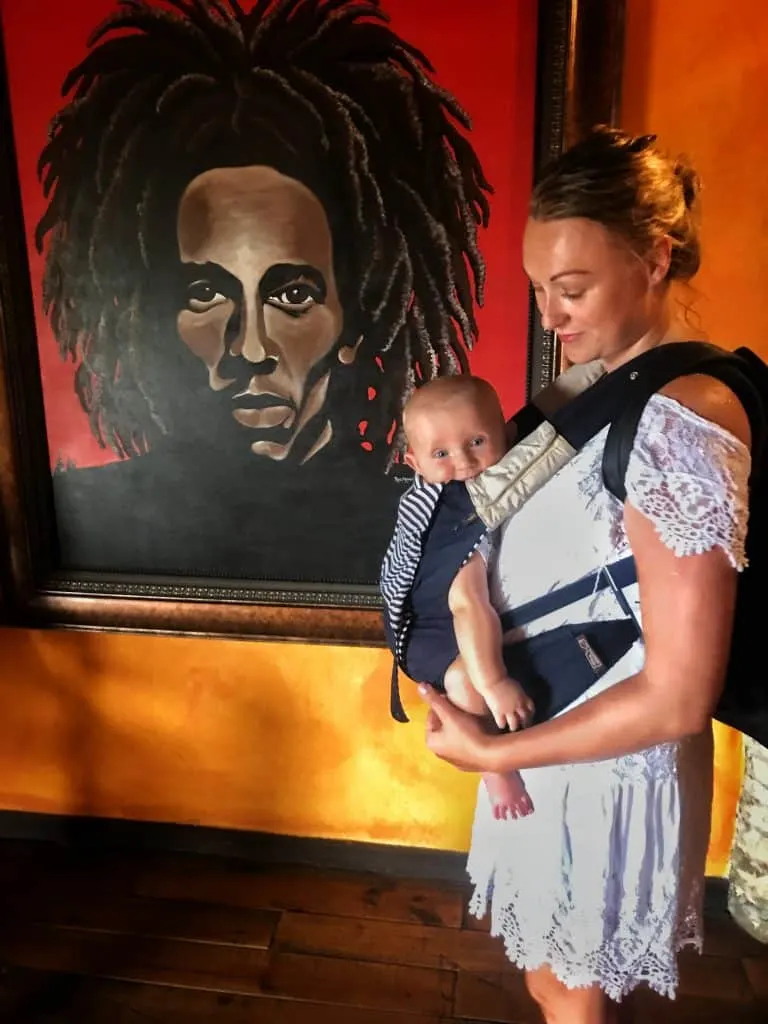 As it was our first stop, we were super keen to see as much as possible. An hours drive from the falls is Bob Marley's place of rest. It's a nauseating but stunning drive through the Jamaican Mountains. Pamela pulled over a couple of times and picked up tasty mini bananas from a farmer.
It was bucketing rain so we had to rush around Bob Marley's home. It was a true experience with Rastafarian men playing his tunes and one even offered me a spliff to 'smoke later' which I found hilarious. We saw his music room, his 'single bed' famously referred to in his song 'Is This Love' and his grave. I am not very spiritual, but I felt an energy from his place of rest that I haven't experienced before.
I loved the experience that would have been a hundred times better if it wasn't raining. There is a restaurant on site for lunch, as well and a cool souvenir shop. In truth, we had a lot of first timer enthusiasm. We probably tried to do too much, as it was a bit of a race back to the port on time.
Caribbean cruise with MSC
GRAND CAYMAN
Grand Cayman was our next stop. After some researching we found snorkelling and beach bumming was going to be the best option for a relaxed day. Grand Cayman is a little more tricky that Jamaica when disembarking. The ship anchors away from shore and passengers are tendered to the port with a smaller boat.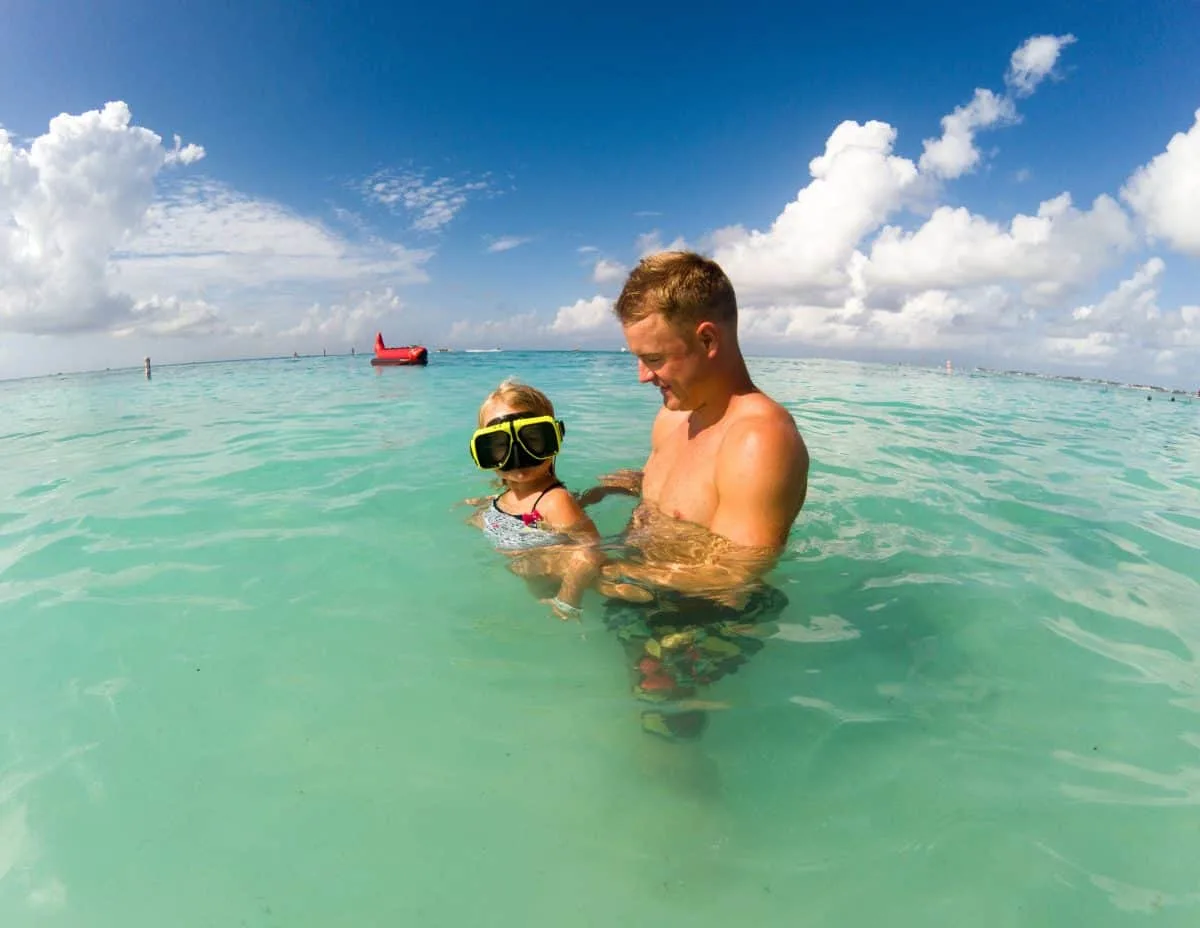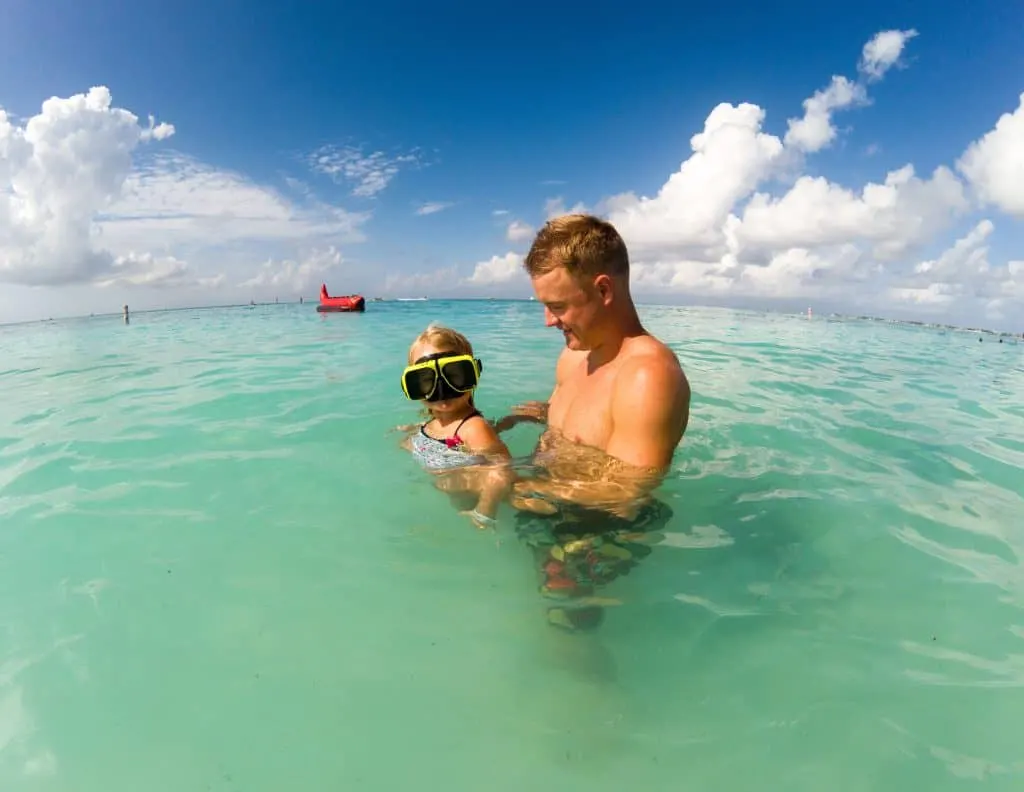 Caribbean cruise with MSC
THE BAHAMAS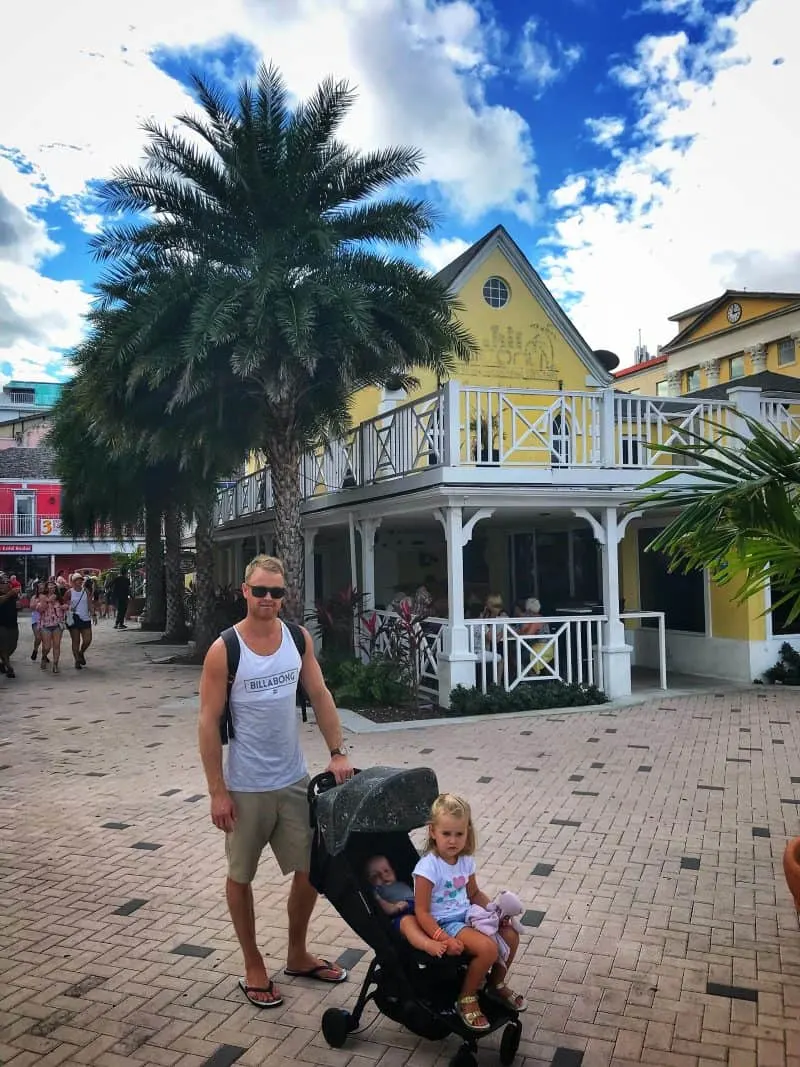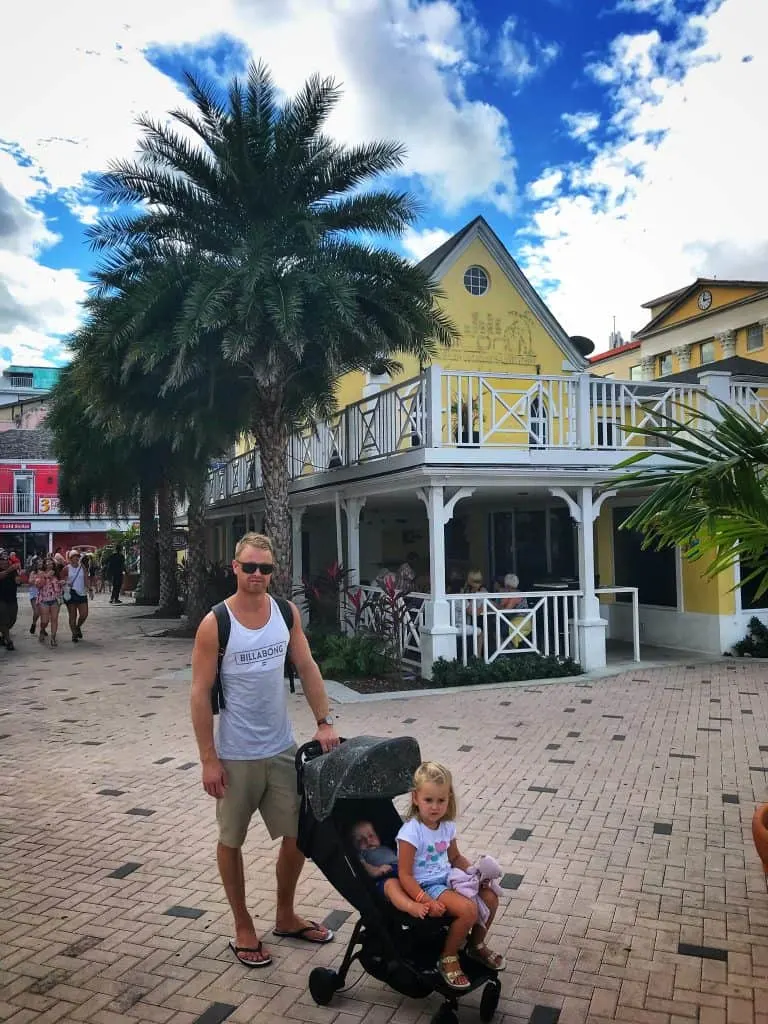 I still can't believe we went to the Bahama's. It sounds like one of those really exotic destinations that you only see on the TV. It's a lot different from other Caribbean countries, very well developed and that's immediately obvious from the port. It's very easy to disembark and be in the centre of town within a few footsteps.
We went snorkelling, hung out on a cute beach, had a yummy lunch and explored town. It was one of our favourite days throughout the cruise because it's really easy to do a lot without it taking too much time. There are lots of great restaurants, bars and cafes as well as sites to see. The beach is pretty much a few hundred metres past the main street by foot so its ideal with two little kids.
Caribbean cruise with MSC
COZUMEL, MEXICO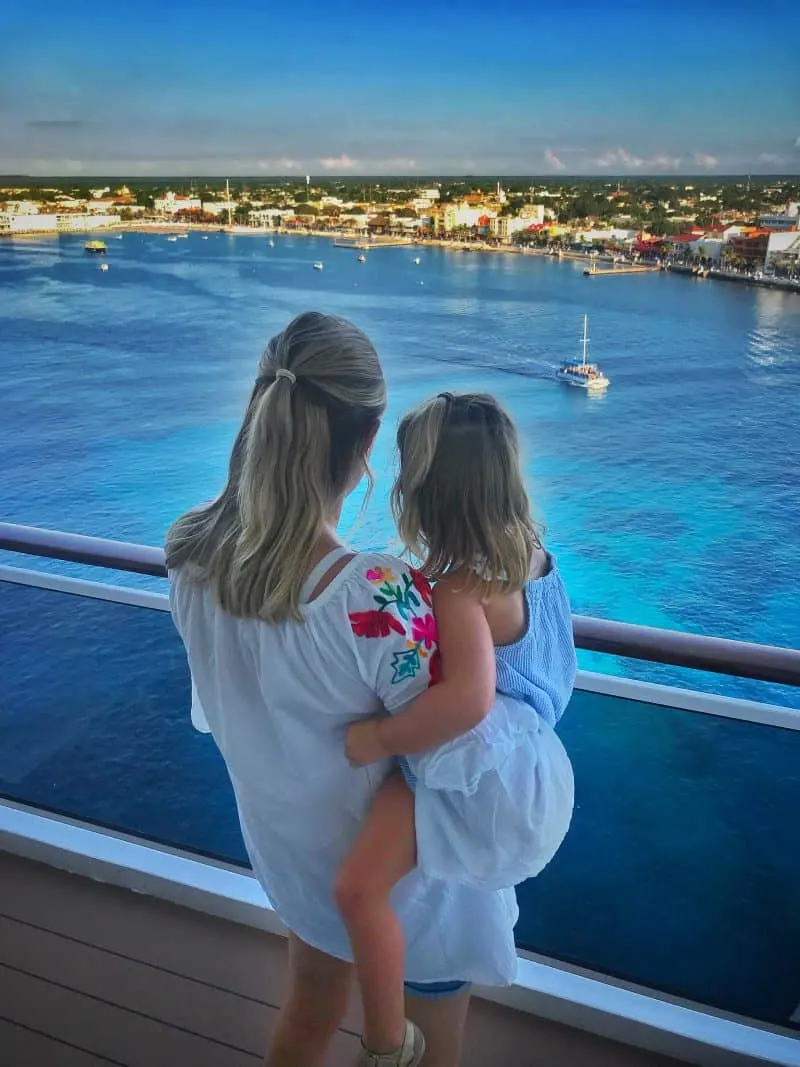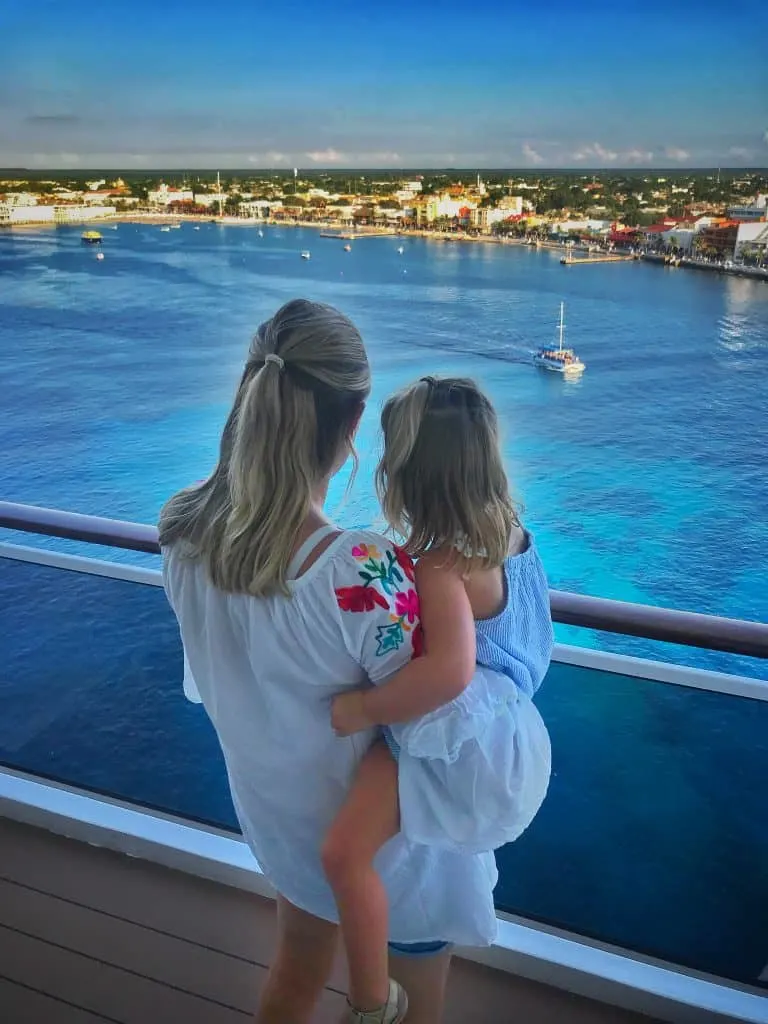 Our final stop before heading back to Miami, was Cozumel cruise port, Mexico. It's a tiny island off the coast of the mainland. It has beautiful beaches, diving and snorkelling spots.
In all of the places we visited, Cozumel, had the most amazing water. Looking out from our room, it was so clear we could see the bed of the sea in the port. The water is aqua blue and all we wanted to do was jump in. It was incredibly hot.
Mexico often gets a bad wrap in the media so it is worth checking out this post about safety in Mexico.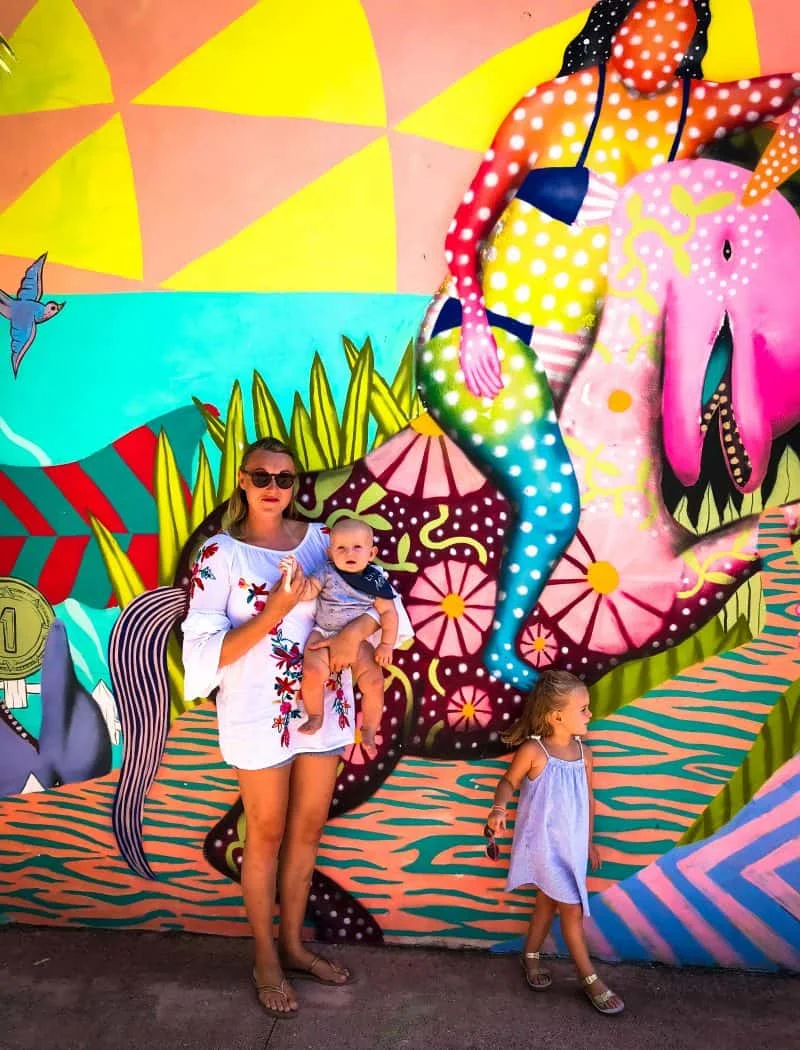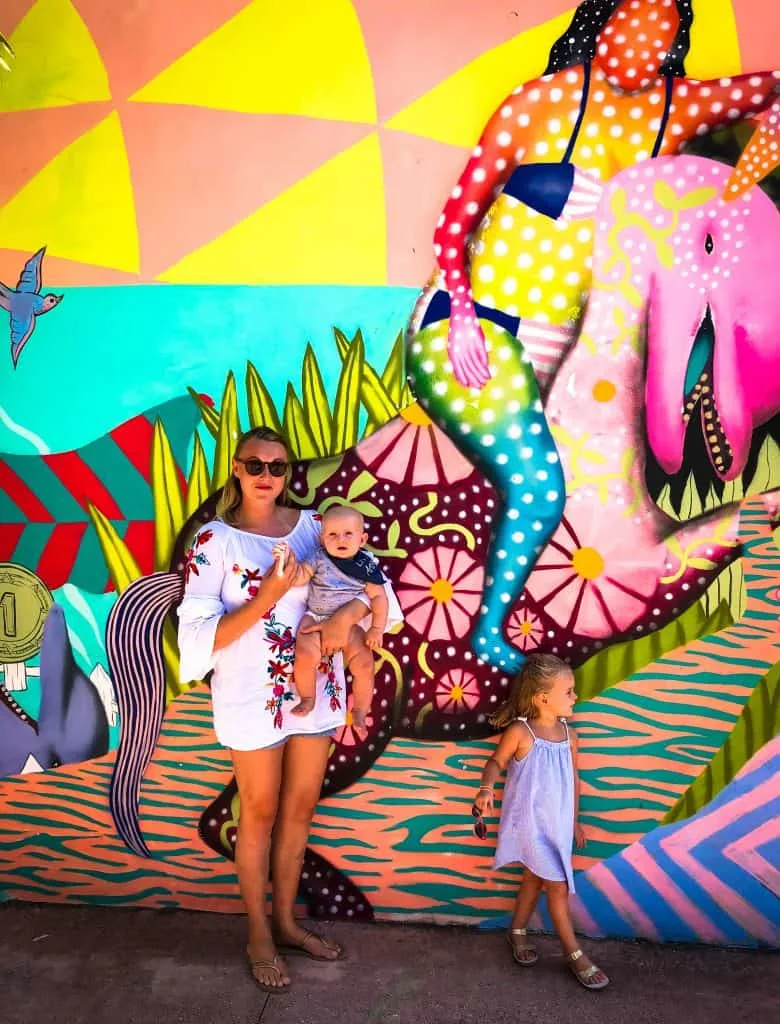 Cozumel port is another place well set up for easy disembarking. From the moment we stepped off the boat there were surreys available to take us to the edge of town. We decided to walk as it wasn't too far. We loved walking around and taking shots of the vibrant murals. With the backdrop of aqua waters, and a clear blue sky, it was like an artists palette.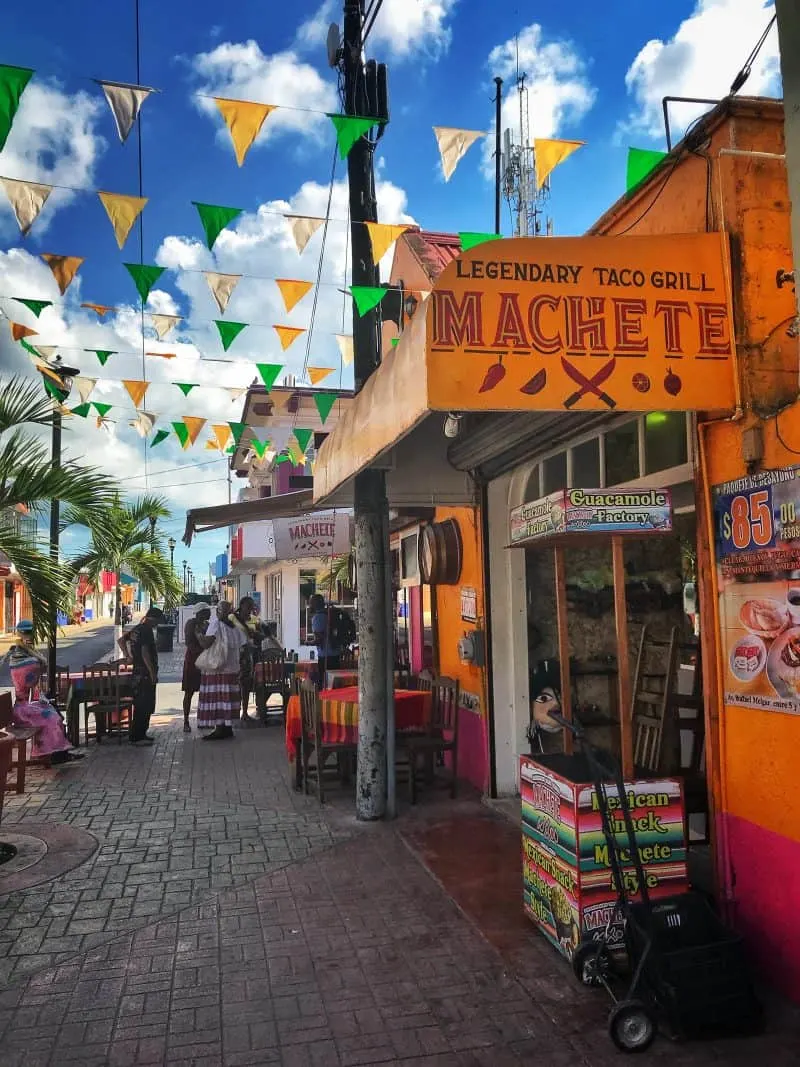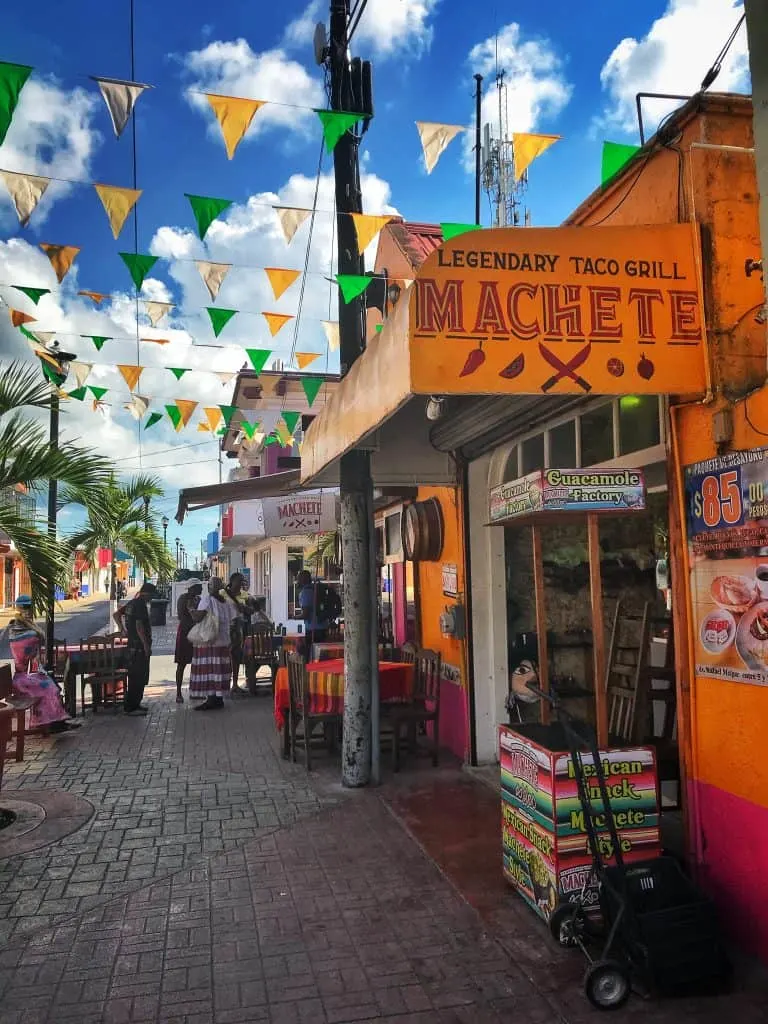 Many of our fellow passengers went on diving and snorkelling excursions. In true Mexican style, we ate tacos and drank corona for lunch. They were SO good! The stop at Cozumel is the longest of all, so its probably a great place to do more than just see the town.
All up, it was such an awesome week!
Have you been on a Caribbean Cruise with MSC? Or maybe you are thinking of going? Leave a comment I love to hear from you.
Disclaimer: Our time on board MSC was complementary in return for written content. As always, all views expressed our entirely our own.