Nicaragua is a Central American country that features some of the most incredible geographical wonders, vibrant towns and dramatic coastline. Although Nicaragua is bordered by the Caribbean and Pacific Ocean, most tourists stay close to the southern part of the country.
Lake Nicaragua is one of the largest bodies of water in Central America and seems to be the heart of many attractions. With beautiful Granada to the north of the lake, and surf spots all along the coast only moments from the west of the lake, not to mention Ometepe in the centre of it. As you can see there is no question of what to do in Nicaragua.
We spent three weeks tripping around the southern part of the country and totally fell in love with it. It is not spoilt by mass tourism but I can see it changing very soon. Neighbouring Costa Rica sees vast amounts of tourists and investors alike since the 90's.
Almost every person we met during our trip in Nicaragua was on a business venture, buying up very affordable land. I can see it becoming more developed quickly. We are strongly considering jumping aboard so maybe that will give you some insight on how amazing Nicaragua is! We flew into Managua and stayed in four different spots. Here is what to do in Nicaragua.
WHAT TO DO IN NICARAGUA
APOLLO DE LAGUNA
Our first stop in Nicaragua was just a 45 minute journey from Managua Airport. It's a lake within an extinct volcano and it is definitely as beautiful as it sounds. We stayed in Pacaya Resort, perched on the edge of the crater, we had stunning views all day every day, through sunrise and sunset, it was magical just watching!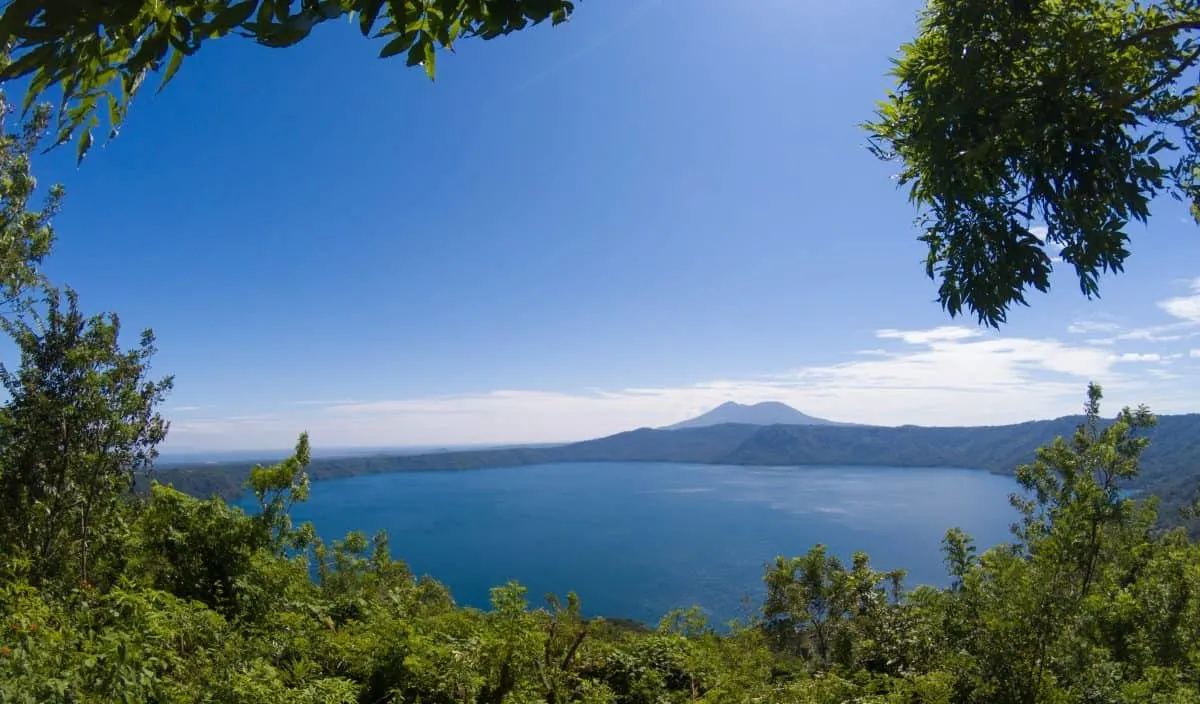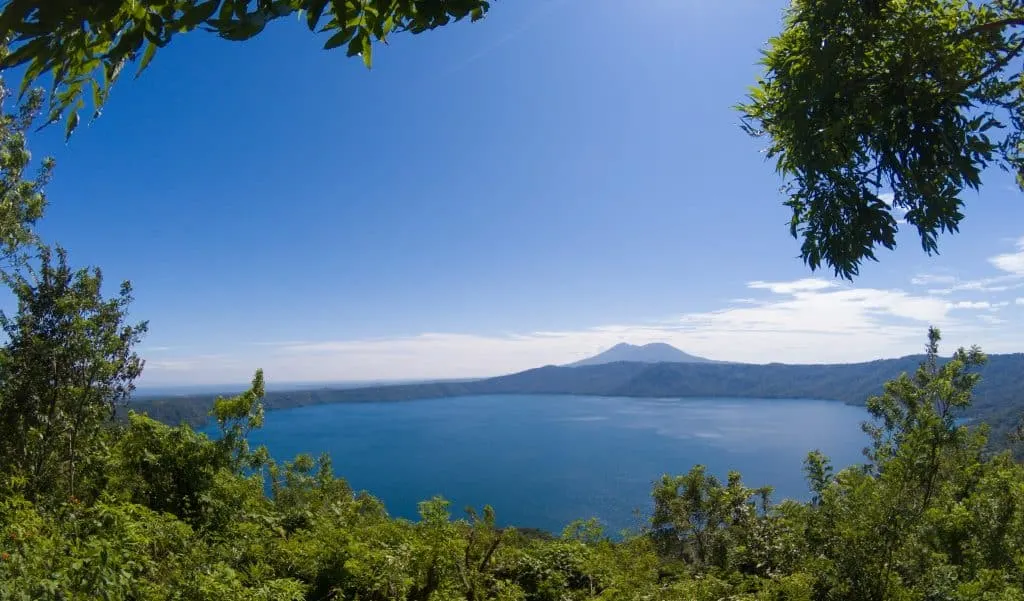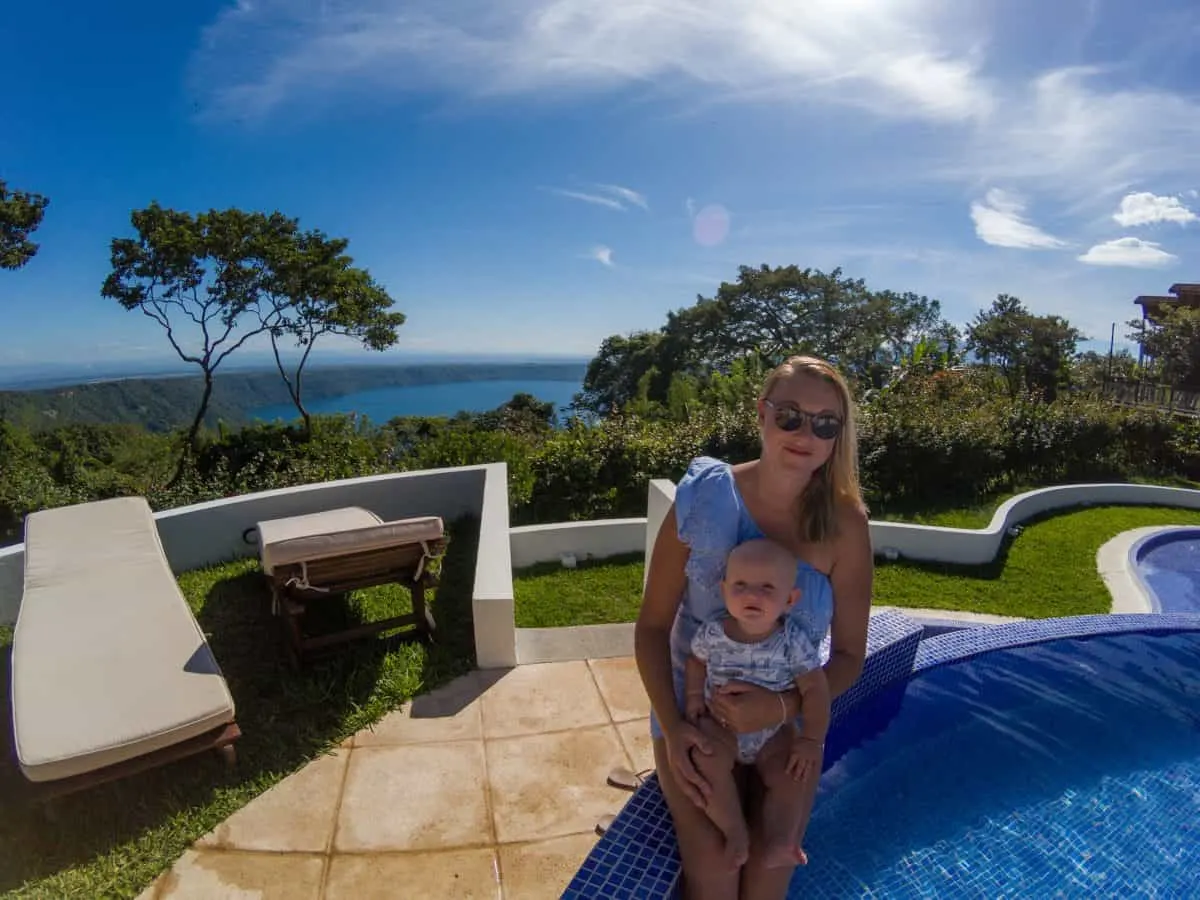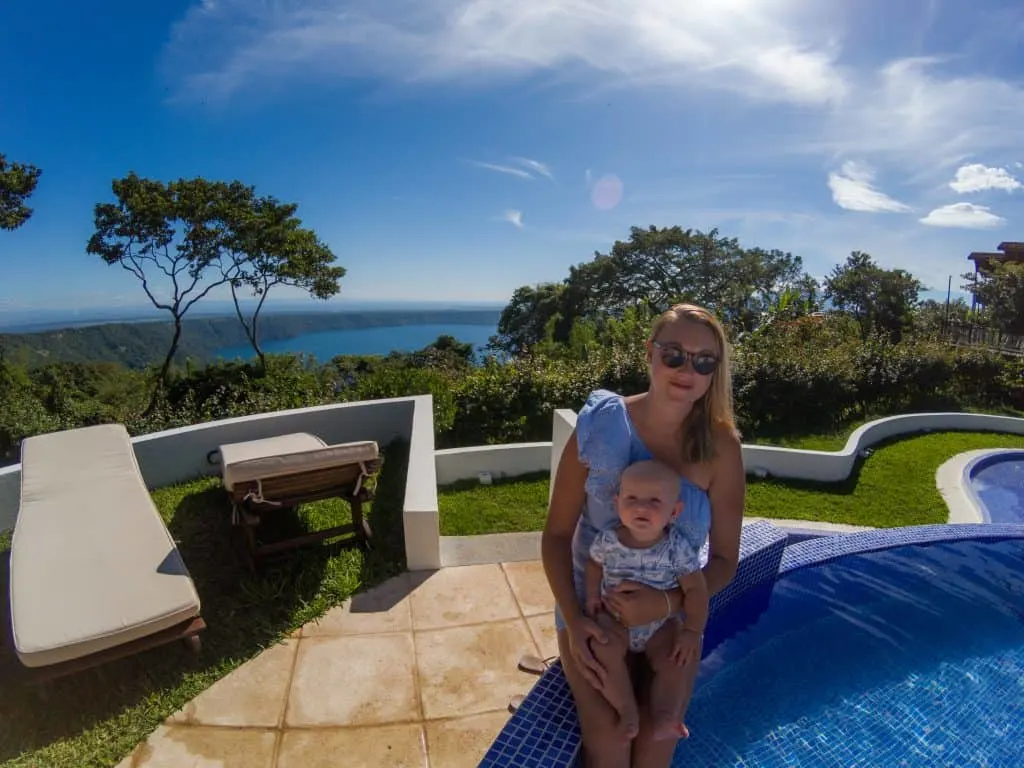 MASAYA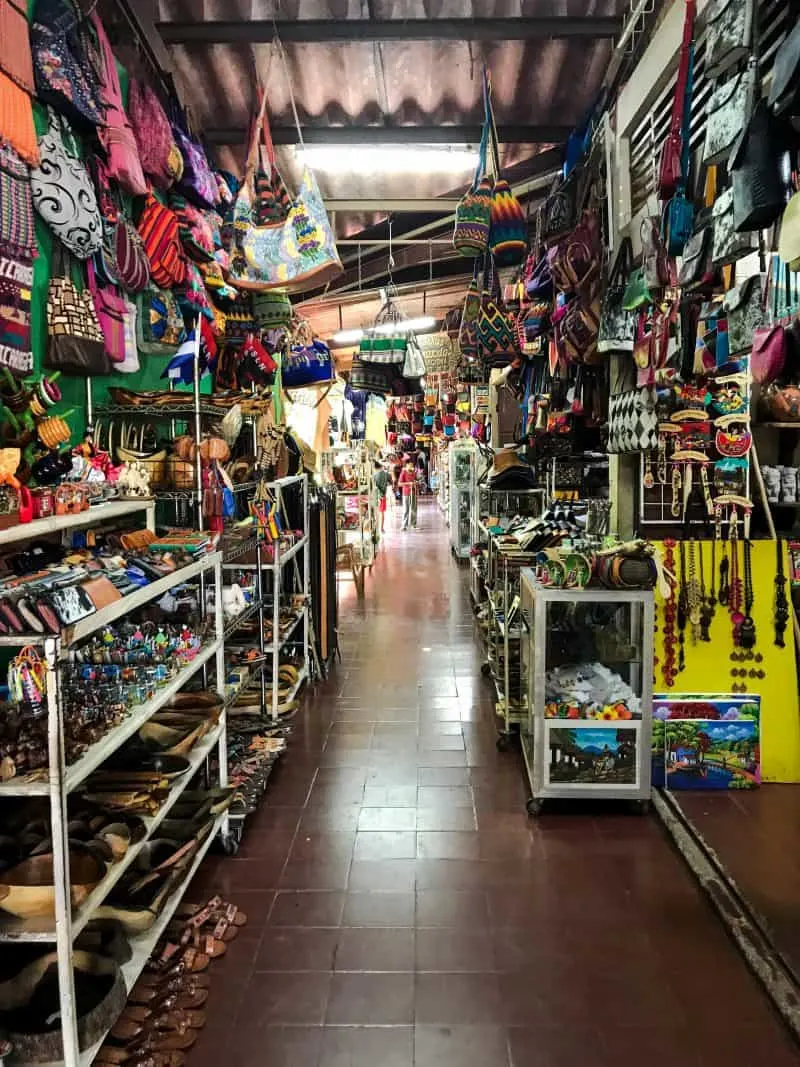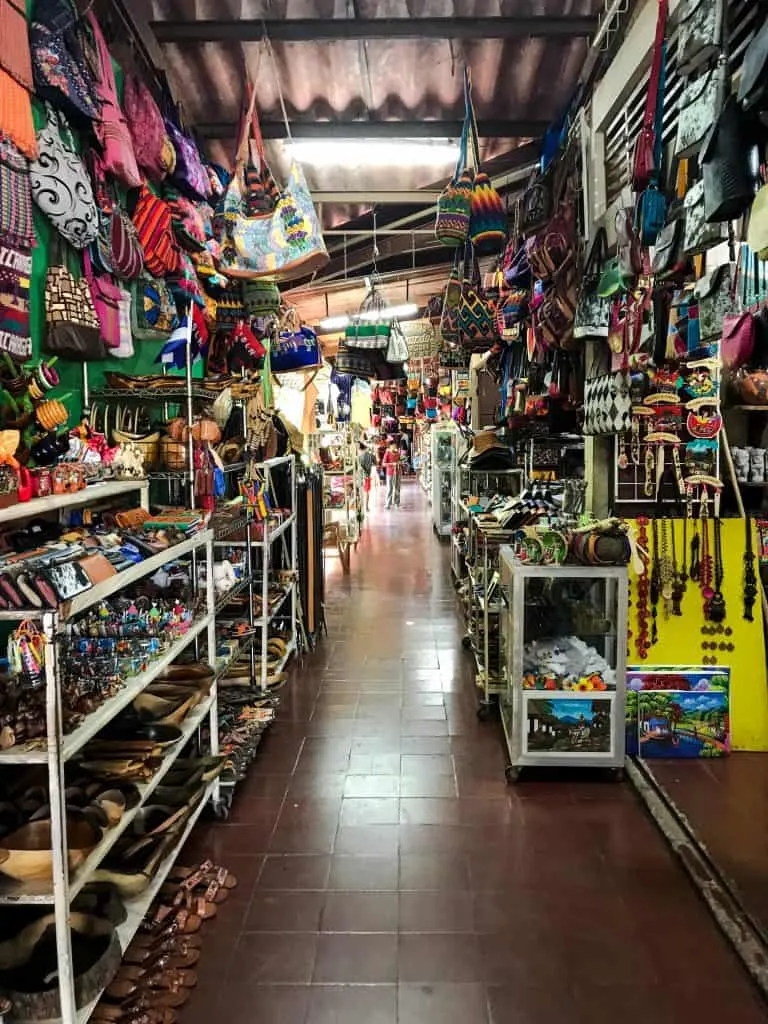 Masaya is the next town north of beautiful Granada. It's not quite as picturesque, but it is still worth a visit. The town is based around an ancient market that has some very interesting architecture. You can pick up some really nice handmade textiles and crafts.
Everything from hammocks to wall hangings. It is such a colourful and vibrant space that anyone could spend hours checking it out. Like all markets, sellers are very keen to haggle, so make sure you offer a fair but lower price.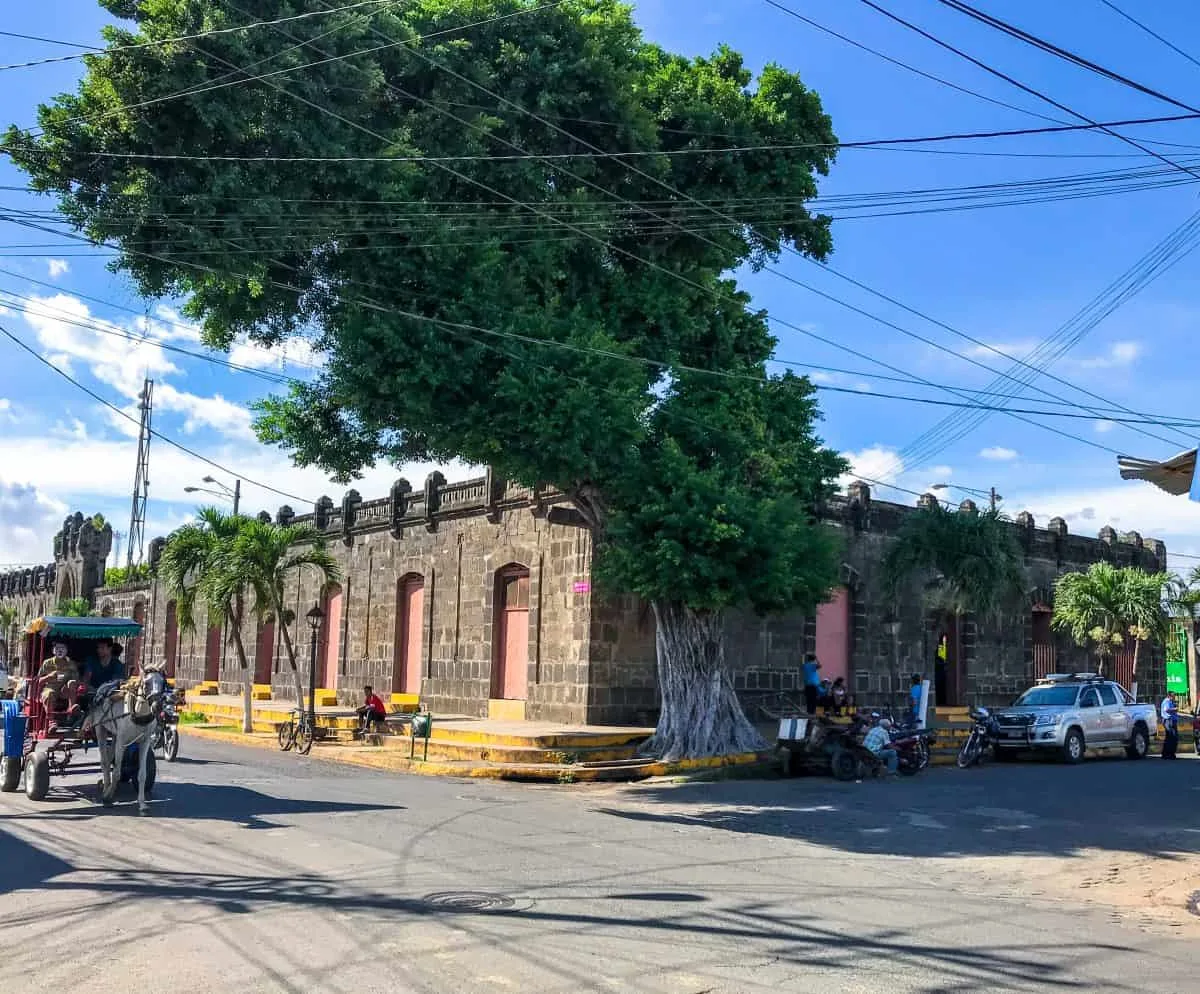 Nicaragua is the land of rising volcanoes. The town is seen as the gateway to Masaya Volcano. The volcano is still active and bubbling red-hot lava which can be viewed from atop when it is dark. Many tourists take a taxi to the edge of the crater at around 4 or 5pm, just in time for sunset. Its best to use a baby carrier.
GRANADA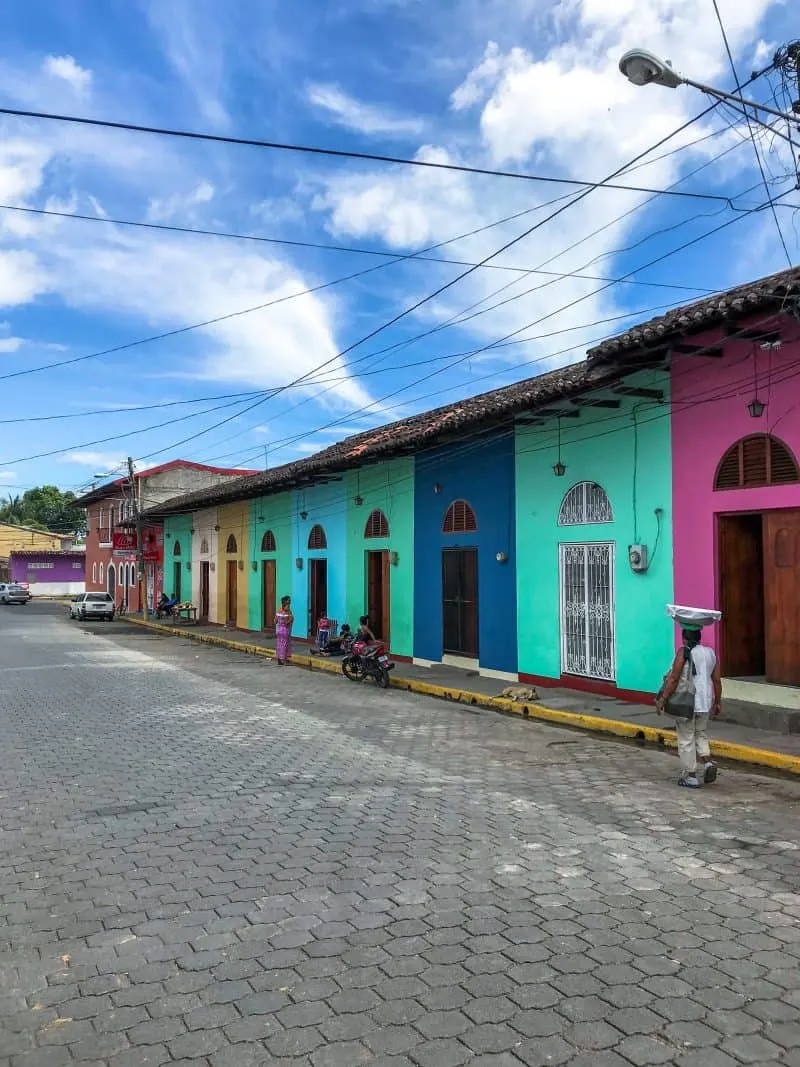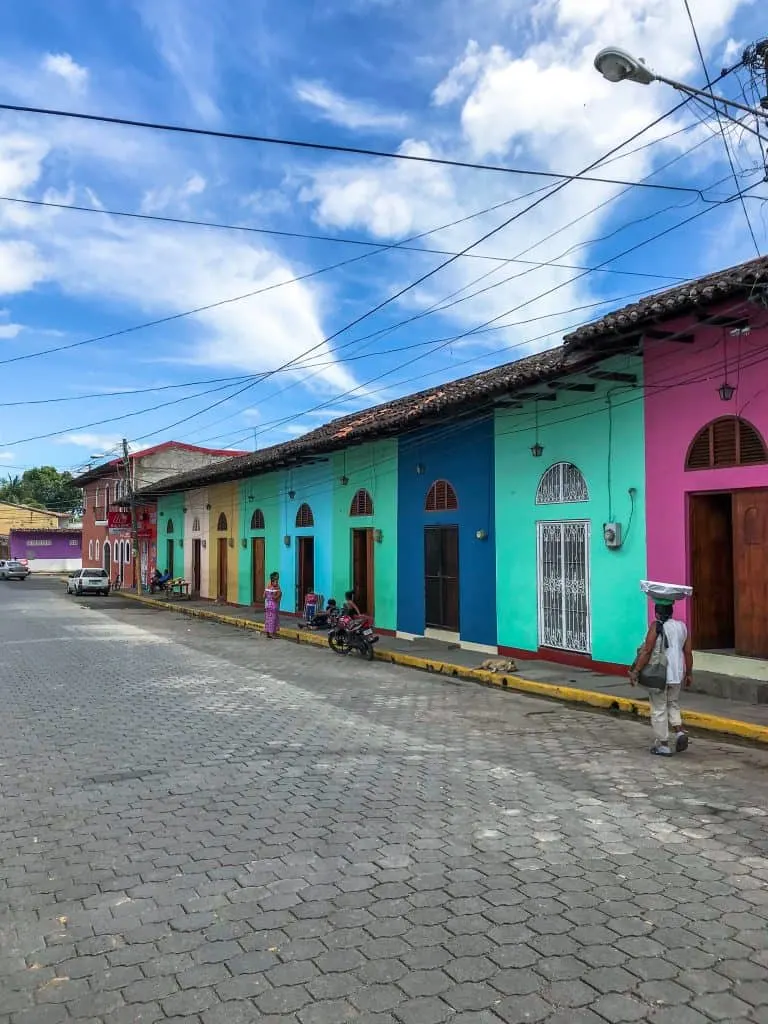 Ah Granada! Four months into a round the world trip and it has been my favourite place so far! The vibrant colourful colonial town has some eye-catching architecture and great restaurants. It's the brightly painted houses and lack of advertisement on buildings that had me.
I could have spent months there. Although its one of the more popular spots in Nicaragua, it remains relatively untouched. It's very easy to get an insight into how the locals live, their customs and traditions. We saw many religious parades and festivities during our stay.
Granada is based on the banks of Lake Nicaragua so it's another area that needs time to be explored. The Archipelago islands are a great spot. We took a boat trip with Danni's Tours. The trip meanders around the hundreds of tiny islands taking in the sites of fortresses, wildlife and clever residential architecture of the rich. Our favourite part was when some monkeys joined us on our boat and we fed them some bananas.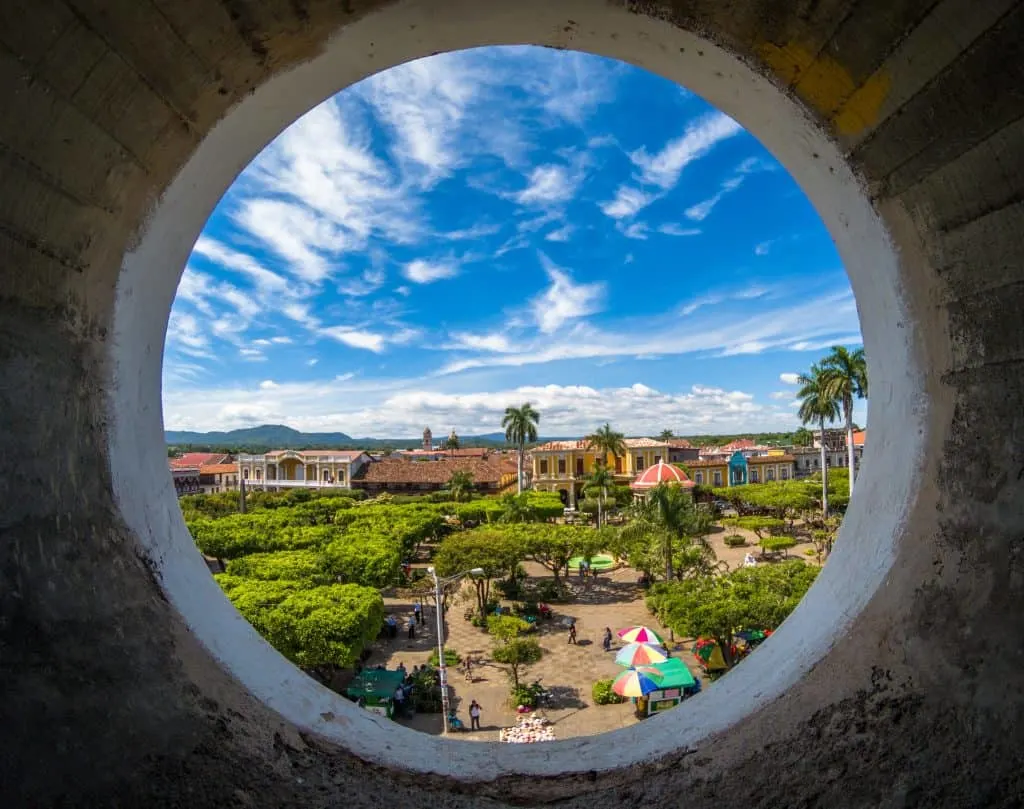 Checkout our extensive write-up on things to do in Granada, Nicaragua.
POPOYO
Popoyo is around 1.5 hours drive from Granada. Unlike many other parts of Central America, the quality of the roads in Nicaragua are amazing, so it's not a rough drive. Popoyo has a beautiful coastline that attracts keen surfers. There is not a lot going on in the area, it was farmland not so long ago and its only recently seeing an influx of investors setting surf resorts, cafe's and restaurants.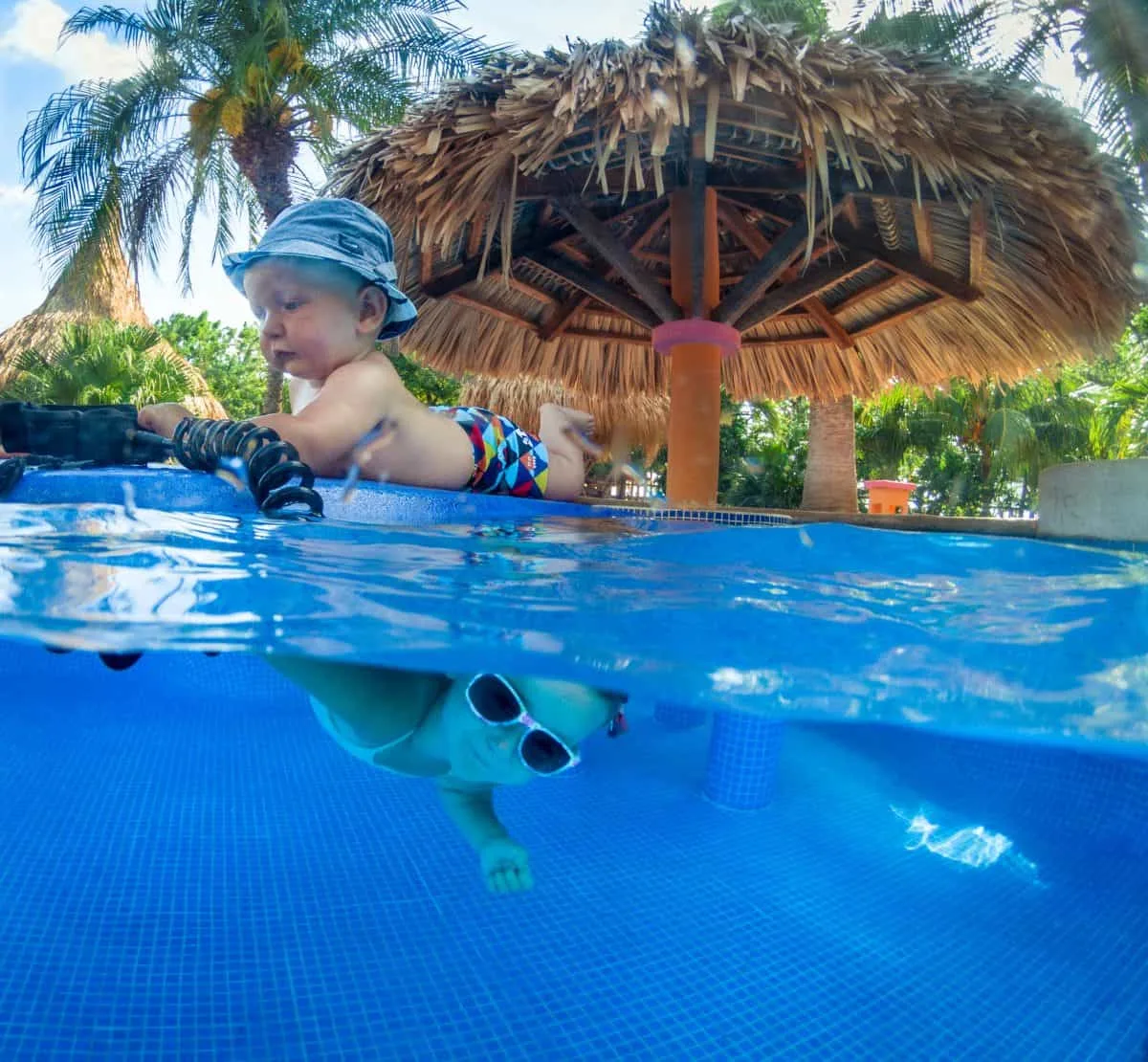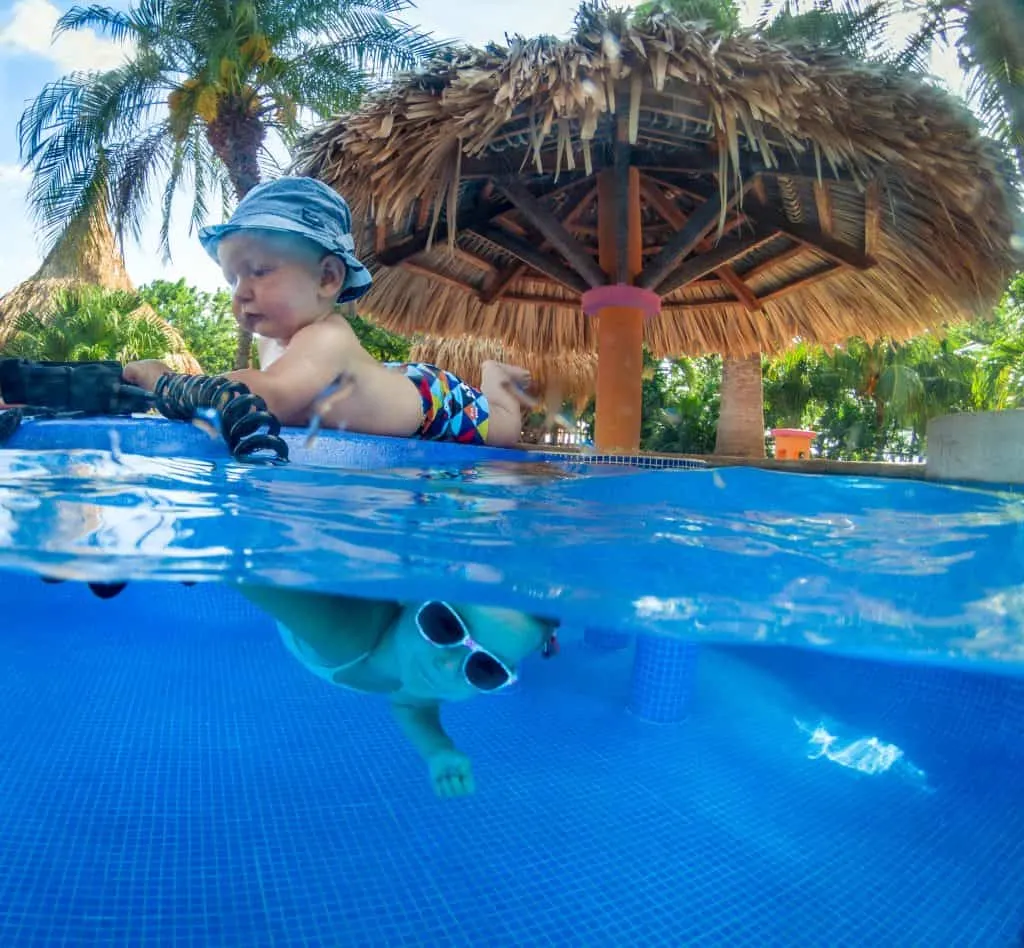 When I mentioned previously we are considering investing in some land, Popoyo is where we are thinking. Being relatively undeveloped with such a beautiful beach, only 1.5hours from an international airport and a lot of infrastructure improvements going on, we feel like it could be really good idea.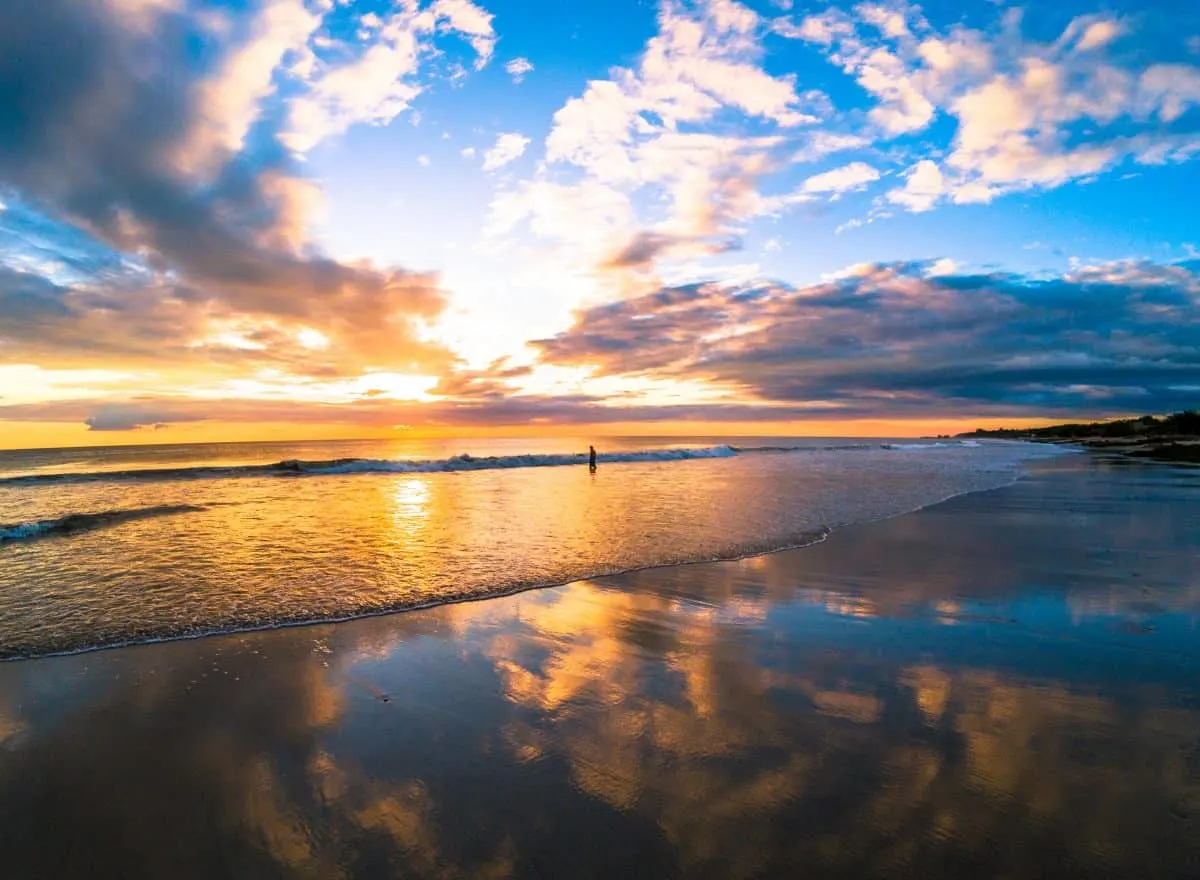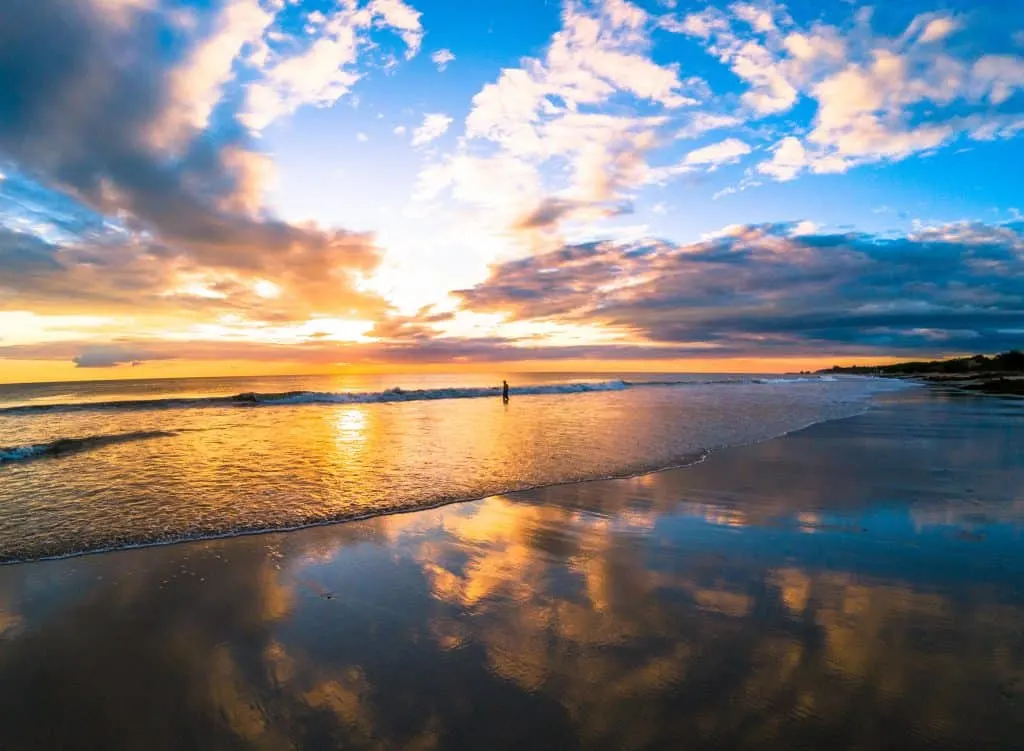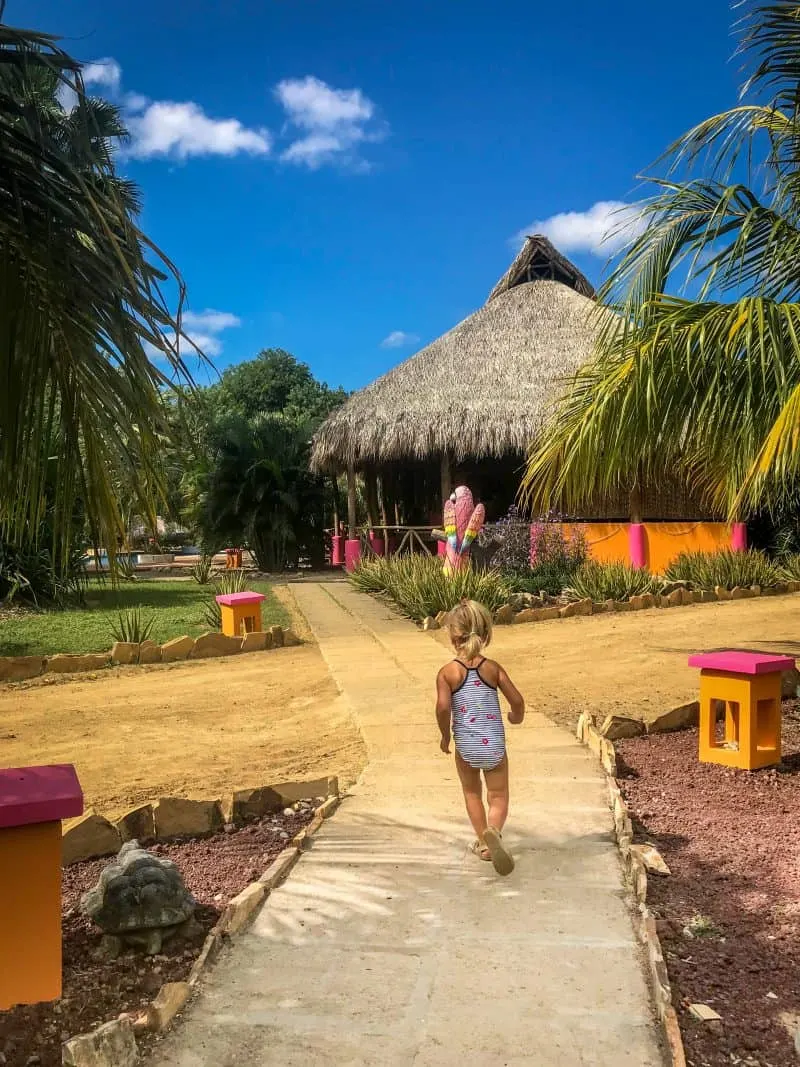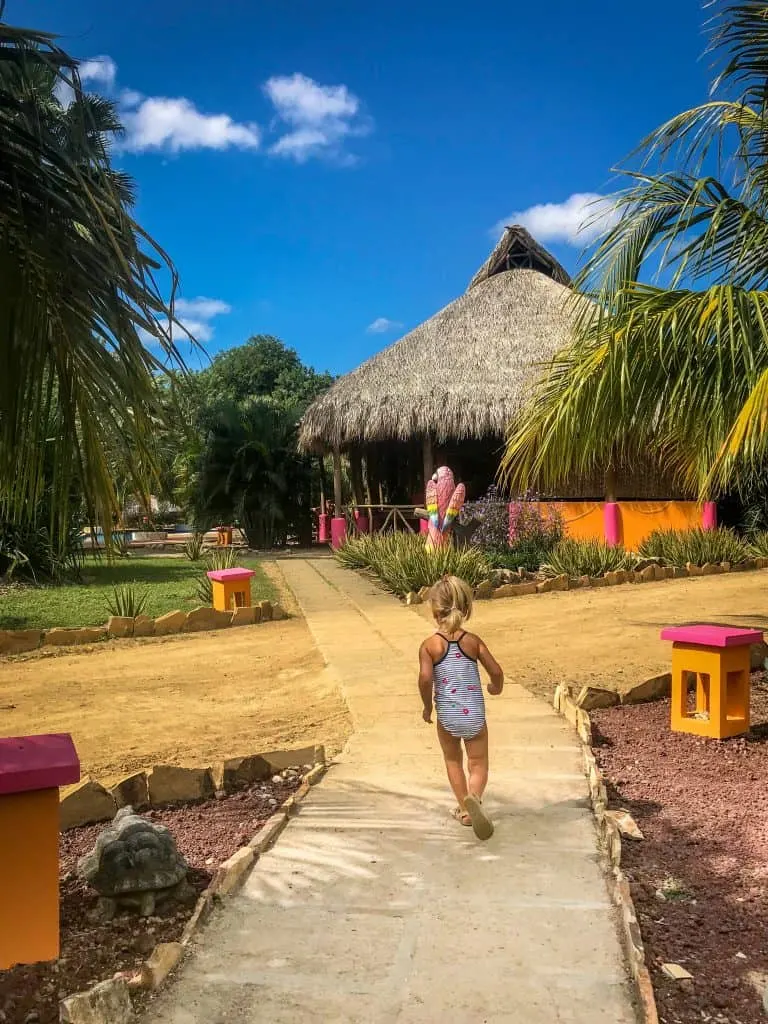 We stayed at Buena Onda during our time in Popoyo. Its pretty much a beachfront surf resort. Unlike some surf places, it attracts a variety of age groups and we came across some other young families which is always nice.
One of my favourite things about Buena Onda is the bright orange and pink colour scheme. They have some big fancy villas on the hill with sea views and some smaller cabana's at beach level, along with a nice swimming pool.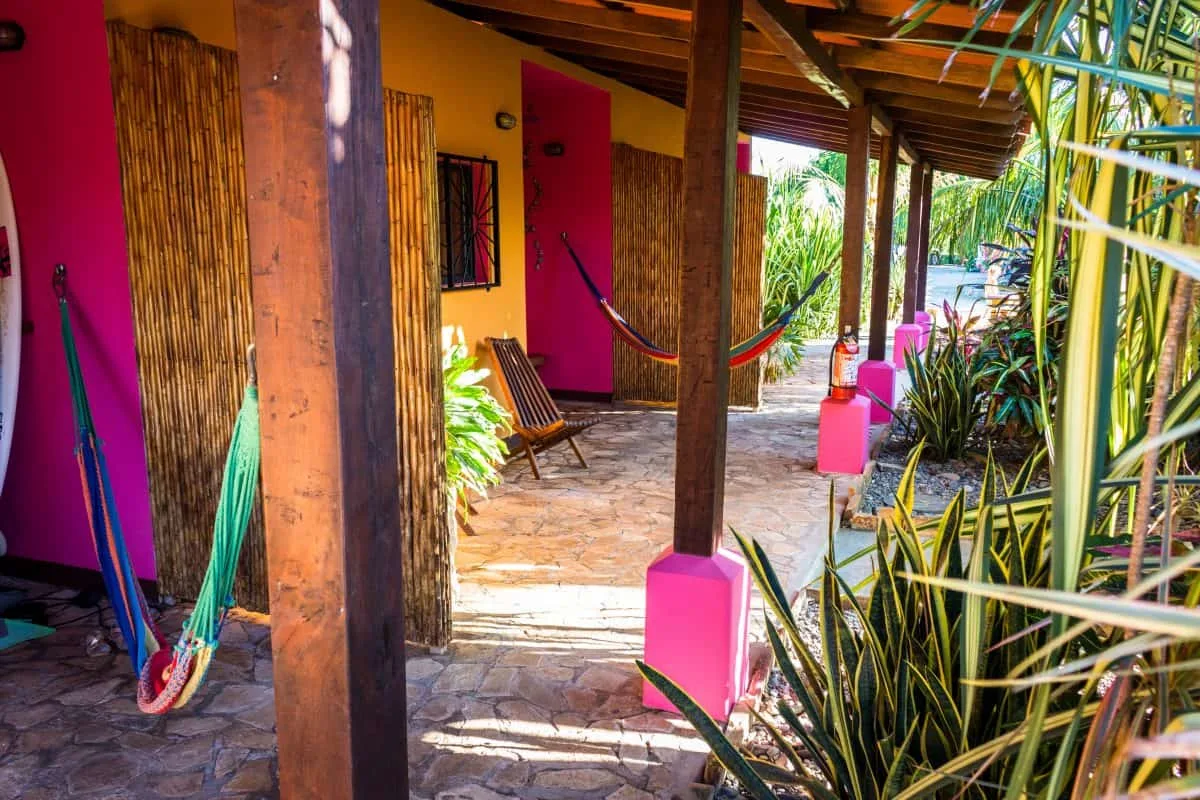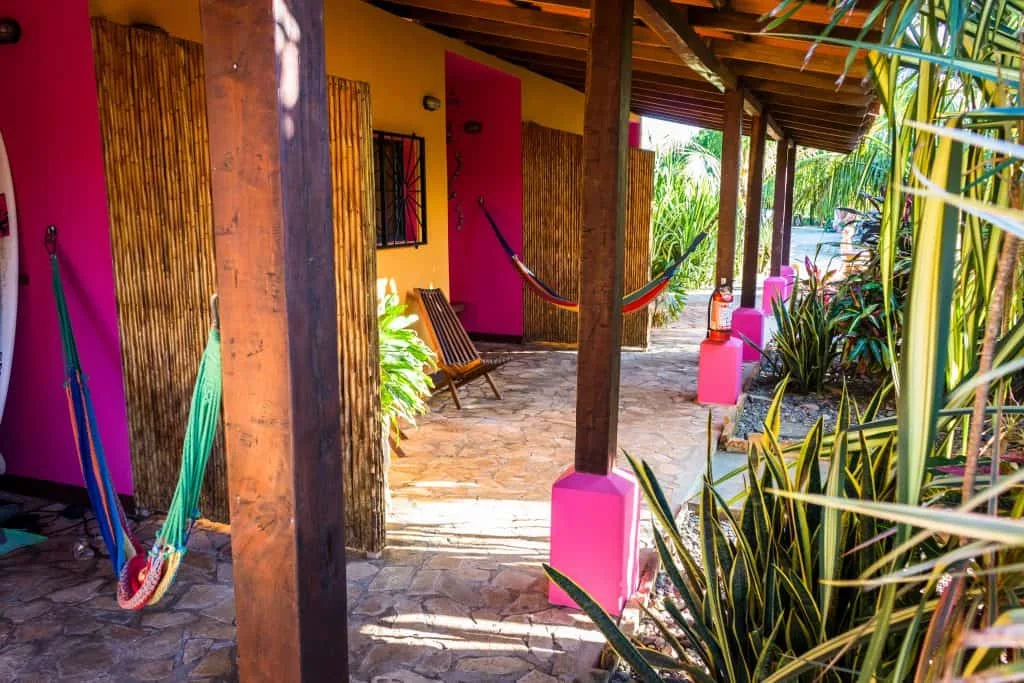 They offer surf lessons and board rentals, they even have a skate ramp. The entry to the beach is so pretty. White sand with many palm trees and the sunsets are epic. The on site restaurant have a breakfast, lunch and dinner. menu.
I loved the health breakfasts of fresh tropical fruits, granola and yogurt. The pancakes were also great. We mixed it up a little and visited La Canteen not to far for lunch a few times. Overall we found the resort very family friendly and its a great spot to park up for a few days.
OMETEPE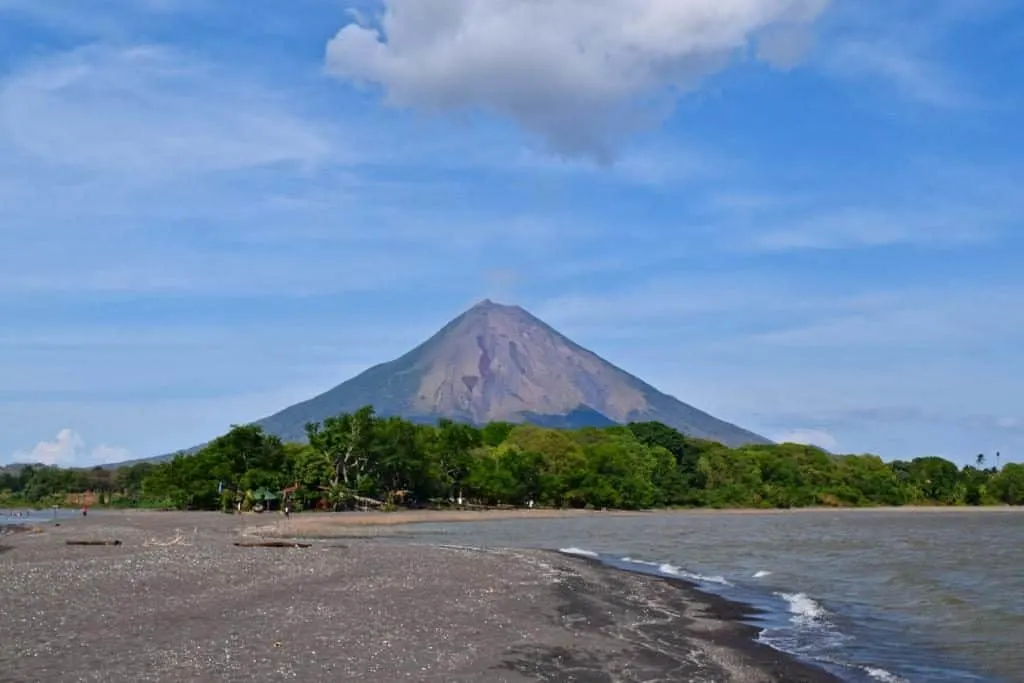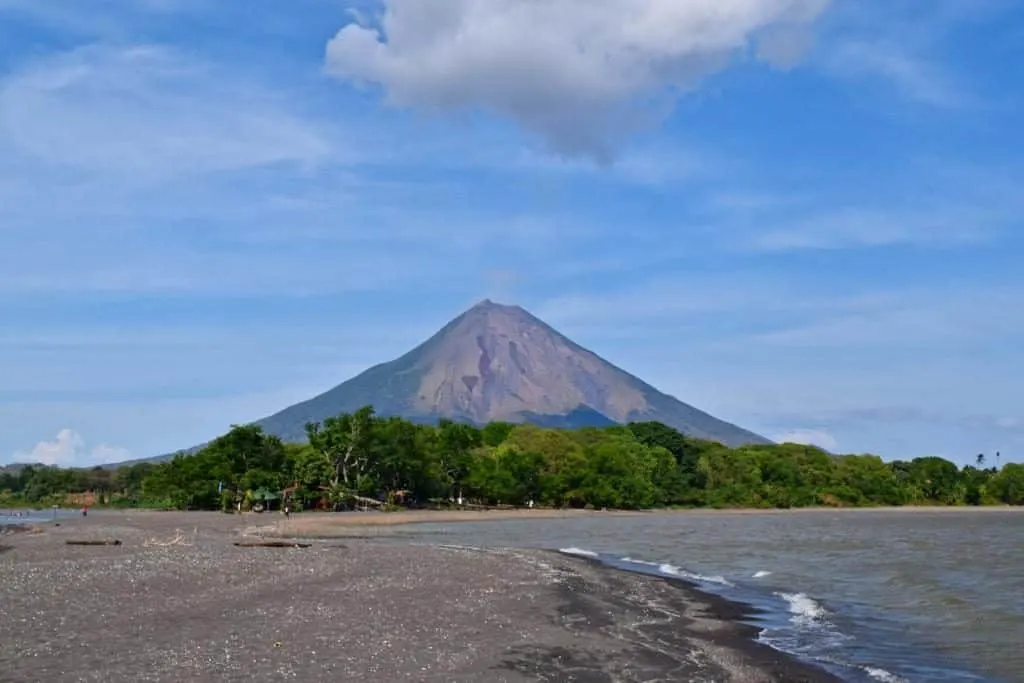 So I am very sad to say we did not make it to Ometepe. It was on our itinerary but we decided to change things a little as our toddler was a little over travelling four months in. I would say don't miss it, I am totally gutted. Let me tell you what I do know.
Ometepe is an island in the centre of Lake Nicaragua. Featuring a volcano at either end, the land is shaped like a figure of 8! Everything from nature springs to waterfalls can be found on the island. We were really keen to do a hike. Hopefully next time we will get to visit. Photo credit: Kate from Our Escape Clause. Here is her two week Nicaragua Itinerary.
What to do in Nicaragua
SAN JUAN DEL SUR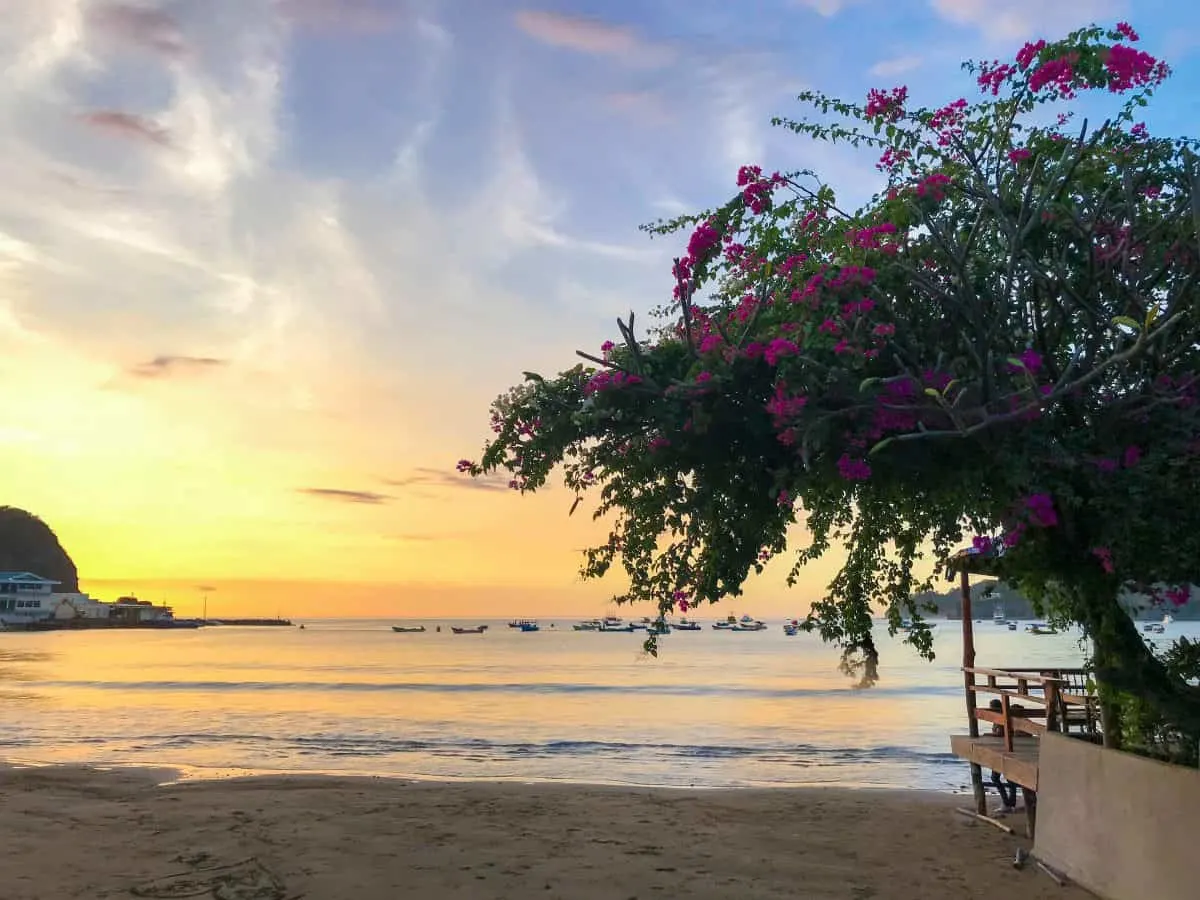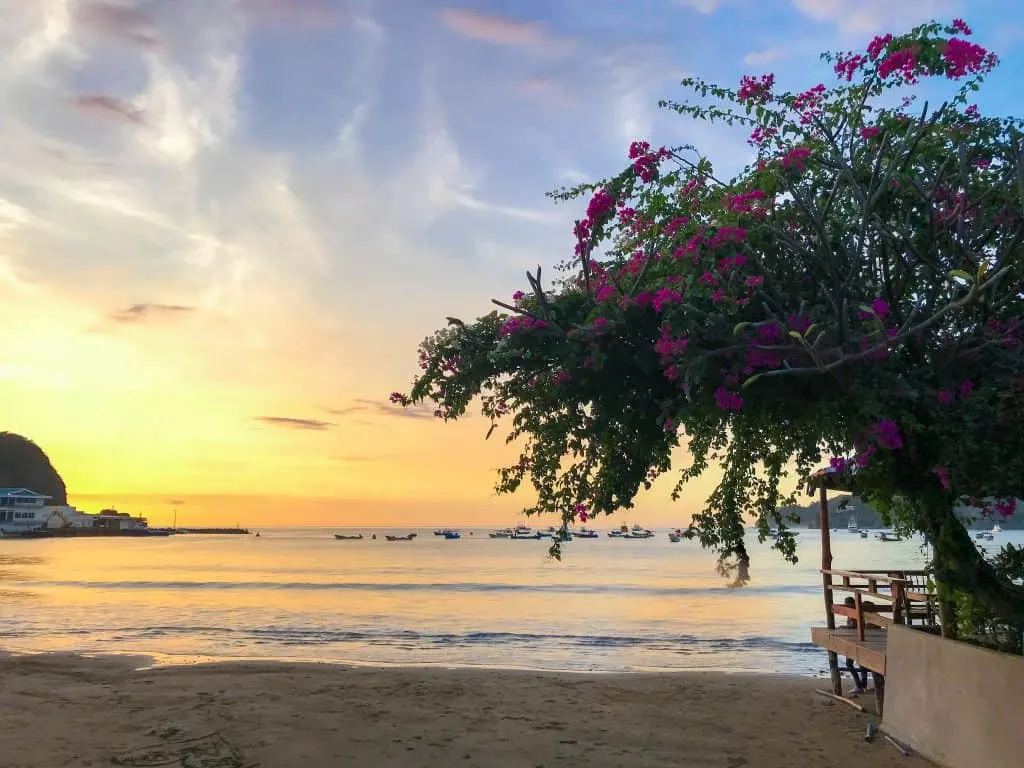 San Juan Del Sur is a popular town on the southerly tip of Nicaragua. It's around a 45 minute drive to the border of Costa Rica. San Juan beach is the perfect horseshoe shape with many little restaurants and bars on the shore.
There is no surf on that beach specifically, but the coast to the north and around the other side of the cliff has plenty and that's what a lot people come to the area for. That said, unlike Popoyo, there is plenty of other things for non-surfers to do. The little town is cute with street markets and cafe's.
There are some hikes to the Jesus statue overlooking the bay which we didn't have time to do. I saw some photos online and it looks awesome! You will see there are many boats in the bay. Many of them take tourists out on a tour which give a beautiful view back to the land.
During our time in San Juan Del Sur, we spent three nights in Dreamsea Surf Resort and a night in town at Hotel Vicatoriano. We split it up so we could make the best of both sides.
Have you found What to do in Nicaragua helpful? Leave a comment I love hearing from you.
Note: Nicaragua is very safe around the southern part of the country. We had no issues whatsoever. That said, we all need to have good travel insurance. World Nomads was my choice.
Disclaimer: There are affiliate links in this post. If you don't know what an affiliate link is, read our post explaining how they help us here. Some of our stays were hosted during our time in Nicaragua. As always, all views expressed are entirely our own.