I have always loved small colonial towns. The buildings and architecture are so eye catching with bright colours, crumbling paint, pretty town halls and bustling squares. We visited Antigua, Guatemala before visiting the city of Granada, Nicaragua. We absolutely loved Antigua so we weren't sure if Granada could beat it.
My first impressions were the town was beautiful. I was blown away by the variety of colours on the buildings. They are bold and striking, whereas I find, other colonial towns use pastilles. Secondly it is so quiet! My expectation was to see tourists and locals alike filling the streets. I mean, there are so many things to do in Granada, Nicaragua but it seems tourism has dipped.
I heard Nicaragua does not see as many tourists as they would like. Maybe its because of a historic reputation? Or that of its neighbouring countries? Let me tell you it is totally safe! Yes, there is the odd pick pocket that happens but that goes down everywhere in the world.
Everyone we met was extremely friendly and heartwarming. We had a couple of situations where we needed the help of the locals and they went above and beyond to help us. I love visiting beautiful places that are not too touristy yet because I know it will soon change.
Granada has such a wide variety of activities and sites alike. Whether you like historical walking tours or something a little more hands on, there is something to suit all tourists. If you visit Nicaragua, you need to ensure to stay in Granada for a minimum of three days. Based on the shore of Lake Nicaragua, it's not just the town that needs time to be explored. Here is our guide, in the usual play, sleep and eat format.
THINGS TO DO IN GRANADA, NICARAGUA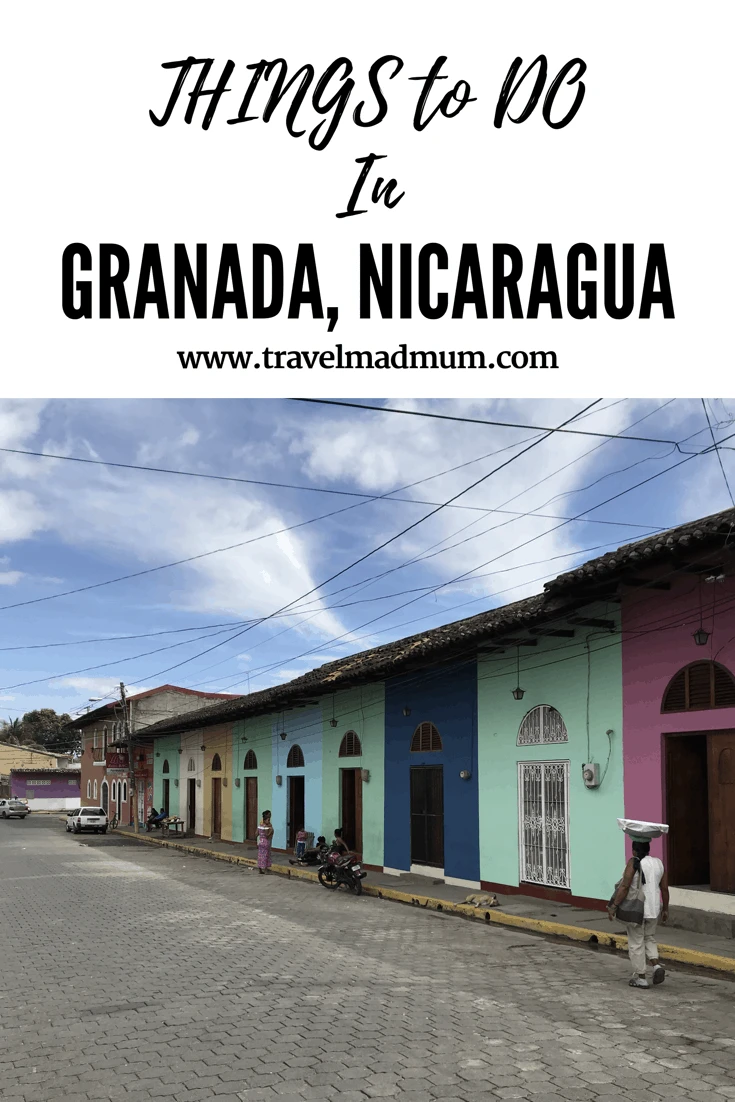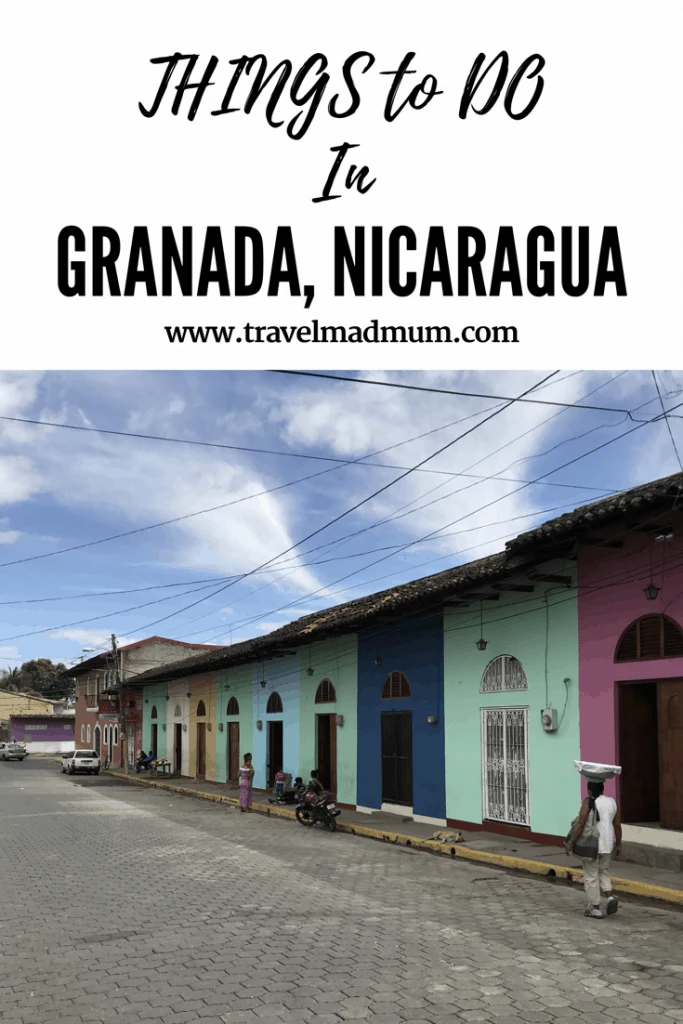 PLAY
People watching
Granada is a small town so its easy to explore by foot. Walking through past street doors it looks like there is not much going on until you see it opens up into a terrace. Families usually use the front of the house as their lounge and its very easy to get an idea of how the locals live. Just by wandering around, you will see so much. My favourite part was watching locals sell their product to each other.
They walk along the street with a cart on the back of their bike hollering what they have. " Leche, Leche, Leche" (milk, milk, milk). The locals don't buy it from plastic cartons in the shop. It comes straight from the source. That said, there are plenty of supermarkets and shops to buy westernised produce. But I just loved their innocence, think of how much it must reduce waste.
Cathedral of Granada
Whether you like to admire historical buildings or not, you haven't been to Granada until you've climbed the winding stairs of the cathedrals bell tower. The views from atop are stunning. The bustling Central Park below with the backdrop of volcanoes are viewed through what feels like a port hole. It's the perfect frame for top photos. There was a service taking place inside the cathedral when we visited, so we didn't hang around for long with our two kiddos.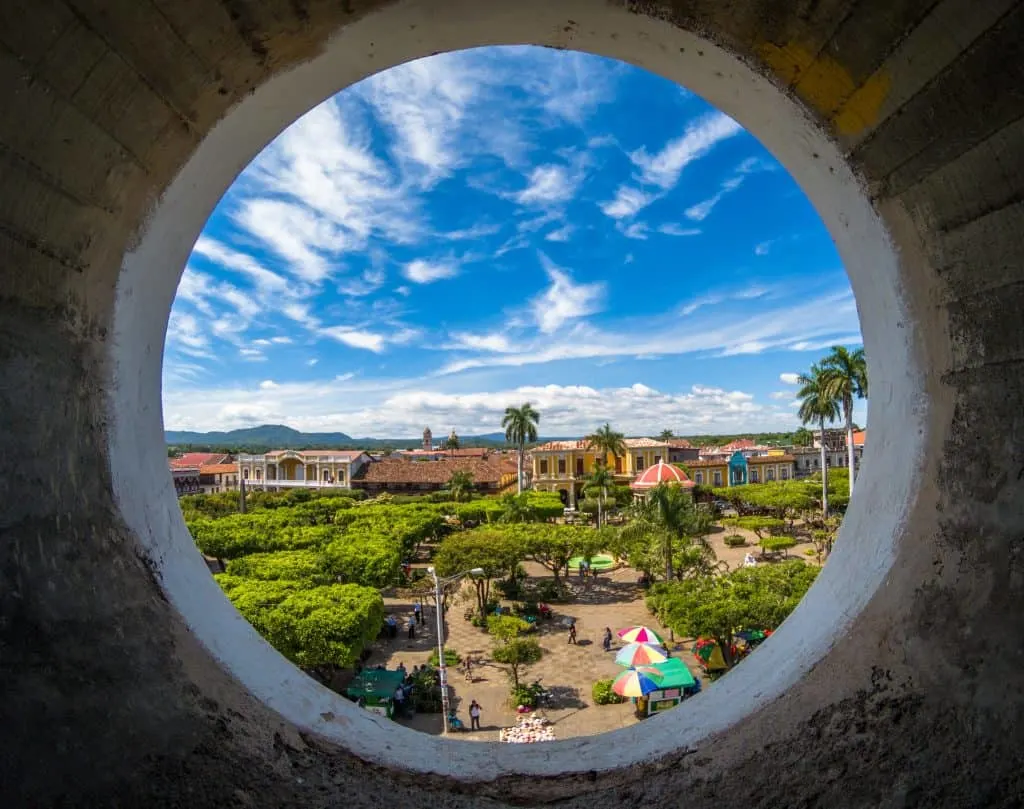 Take a boat trip around the Archipelago Islands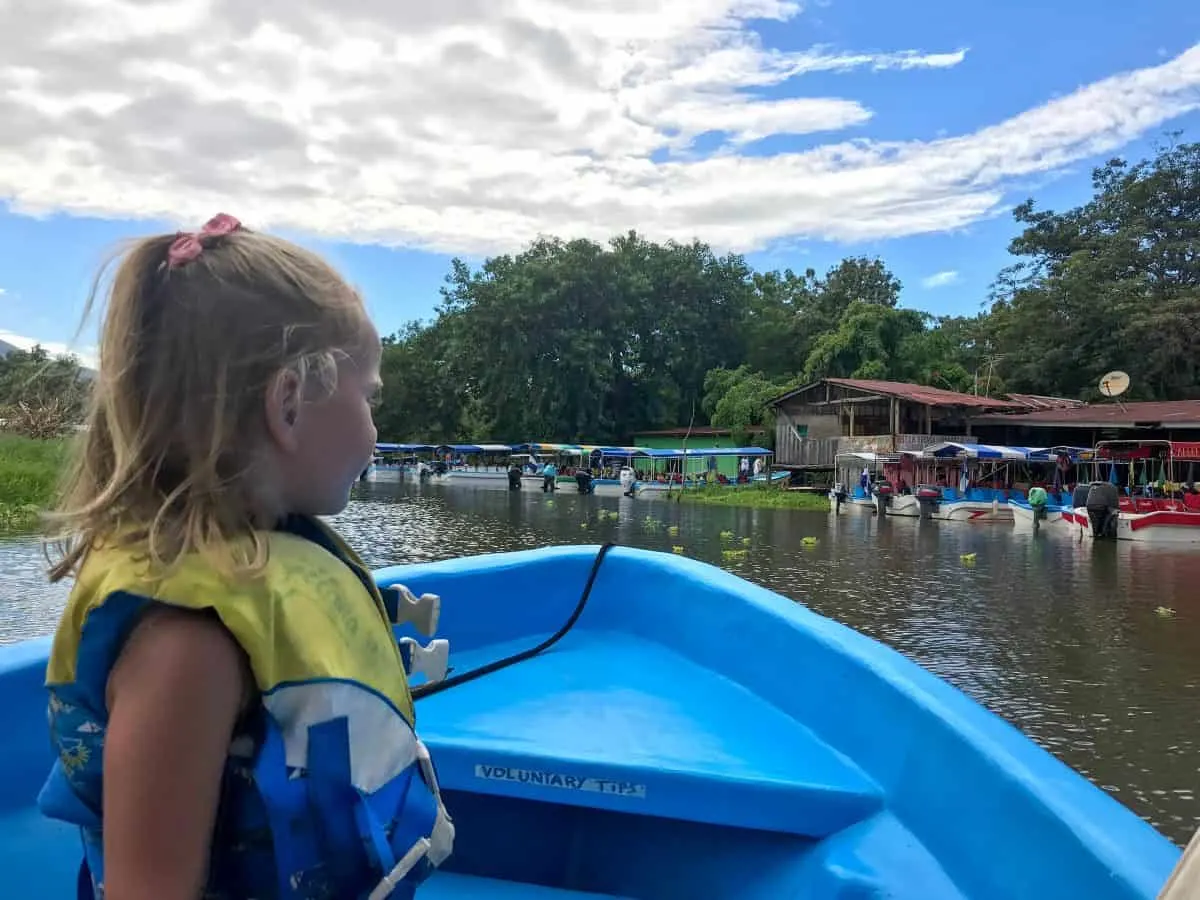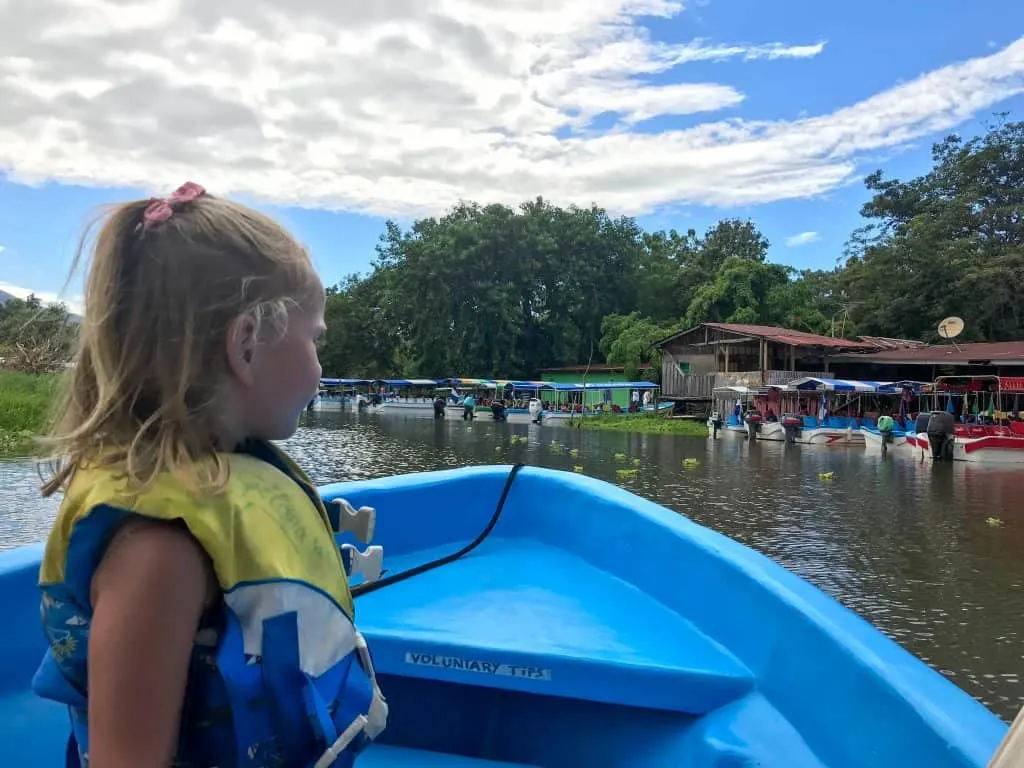 As I mentioned Granada is based on the banks of Lake Nicaragua. Like everywhere in Central America, the geographical area has many volcanoes. Mombacho volcano exploded thousands of years ago and formed more than 300 tiny islands very close to the banks of Granada. We took a day trip with Danni's Tours.
We always like to do private tours with our kids so there is flexibility in the what, where and when of a trip. It was awesome to have someone tell us about the area in English. We stopped at a number of the islands checking out some of the fortresses, expensive houses on their own islands, and feeding the monkeys that live there. That was our three-year old's favourite part. They kept jumping onto the roof of the boat.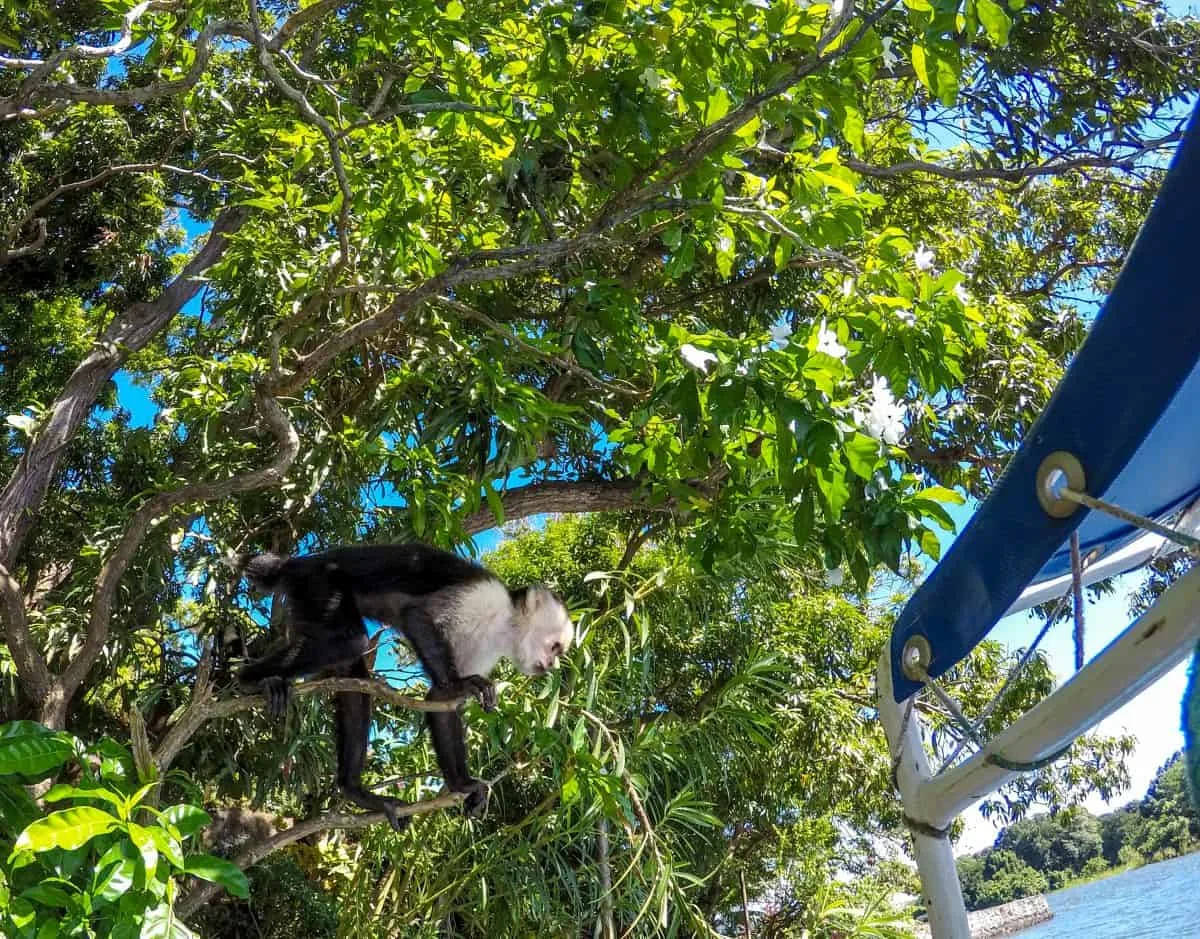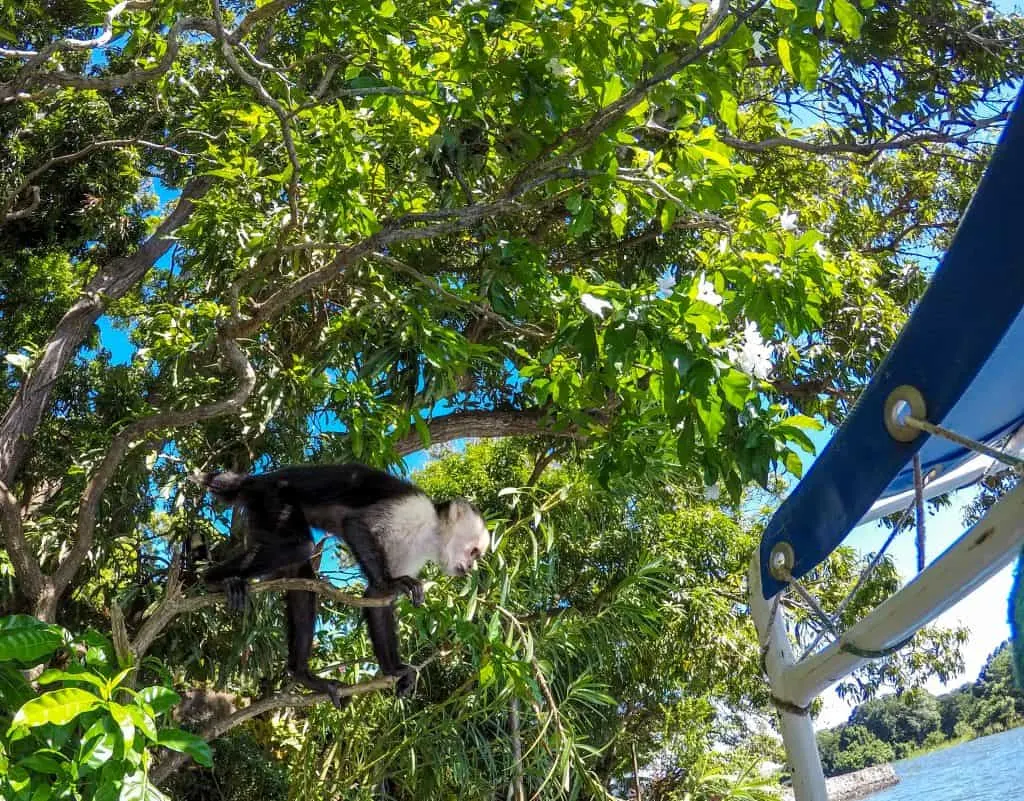 Things to do in Granada, Nicaragua
Take a picnic to the lake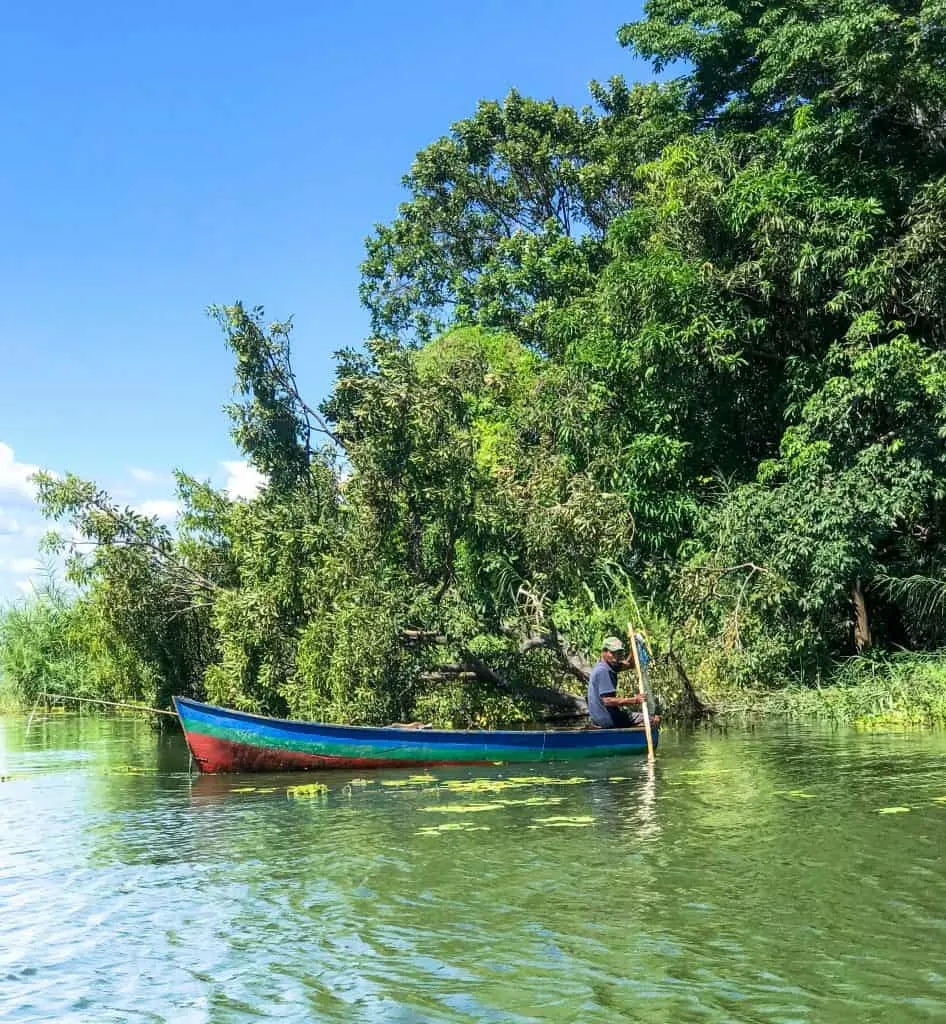 If you love to see how the locals socialize, visiting the lake on the weekend provides the ideal opportunity. The area has undergone some reconstruction making it a family friendly hangout. There are tonnes of brand new playgrounds as well as BBQ areas and it seems many people are enjoying the new space.
Take a day trip to Massaya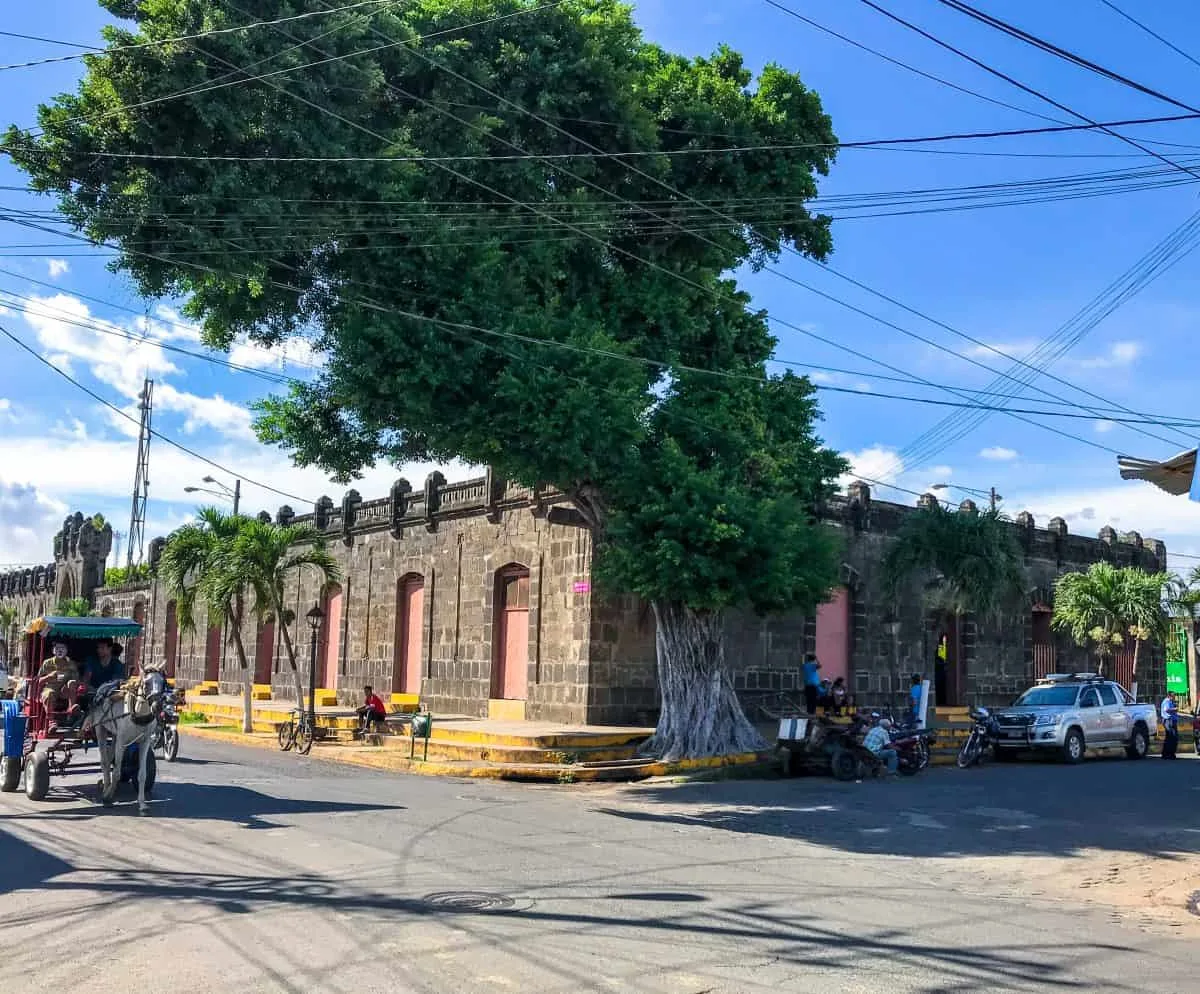 Masaya is the next town north west of Granada. Its less beautiful but it has a very interesting historical market full of colourful textiles, locally made garments and gifts. The best thing to do is have a late lunch in Massaya after exploring the markets.
At around 4pm hop in a taxi to Massaya Volcano. Its one of the very few places where you can drive up to the top and see the lava in the dark. It gets dark quite early but you need to be there at a reasonable time to pay in. I advise baby carriers for kiddos.
Granada Butterfly Farm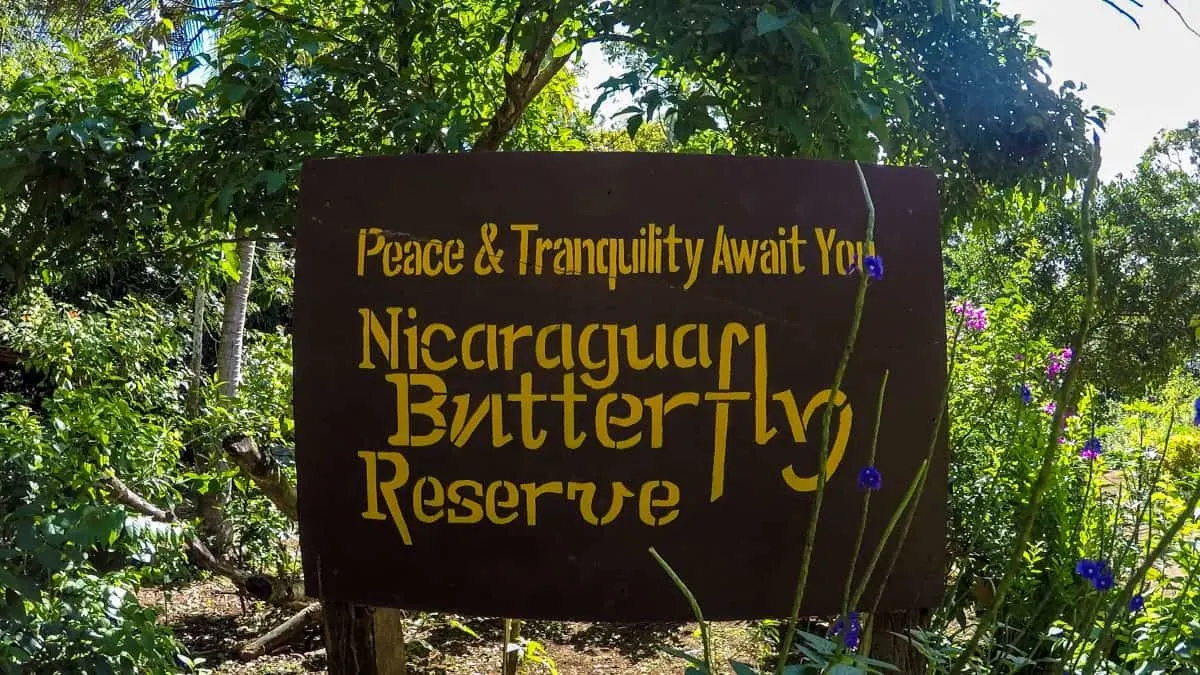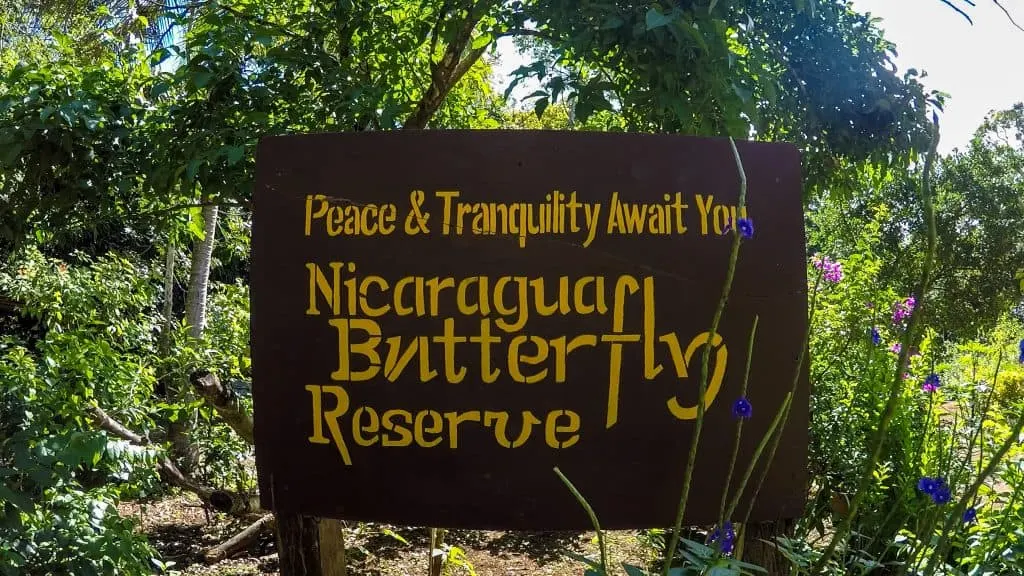 We visited Granada Butterfly Farm on a day when it was closed. However the one staff member available felt sorry for us and let us in anyway. So we didn't get as much from the experience as we did at the butterfly farm in Belize. That said, its always lovely to see hundreds of the incredible blue morpho!
Things to do in Granada, Nicaragua
EAT
Like I mentioned, everything in Granada seems to be tucked away. Restaurants are not incredibly easy to spot. In true colonial style, there is one door outside and the buzz of punters is in the heart of the buildings courtyard. There is no shortage of incredibly good food in Granada.
We were spoilt for choice. I find Nicaraguan dishes heavy, consisting of rice, plantain and beans. It's OK in small amounts but I couldn't be eating it all of the time. Eating out is so affordable. We often ate out for no more than 28 USD. Here are some of our favourite places to eat in Granada.
Garden Cafe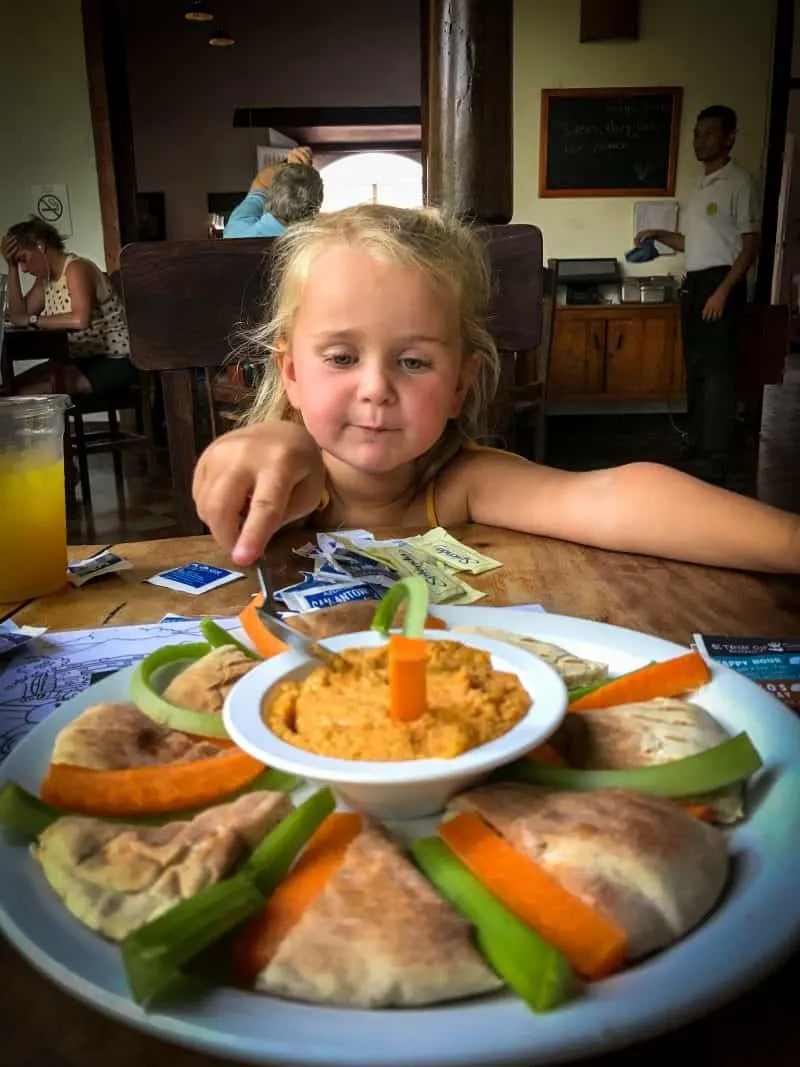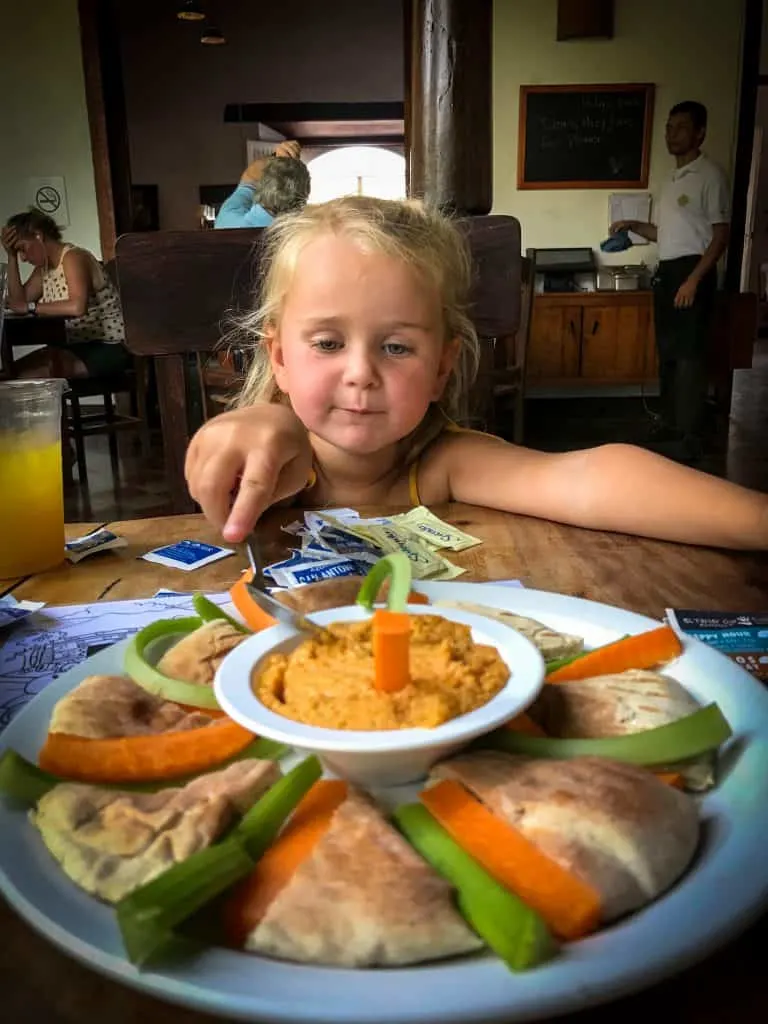 I think Garden Cafe is one of the most popular restaurants in Granada and its easy to see why. Behind a colonial shell is a gorgeous courtyard filled with lush plants and great food! They have breakfast, lunch and dinner menus with avocado and hummus being two of the key features. The community and sustainability are at heart when it comes to ingredients, something we feel very passionate about.
Pacaya Bowl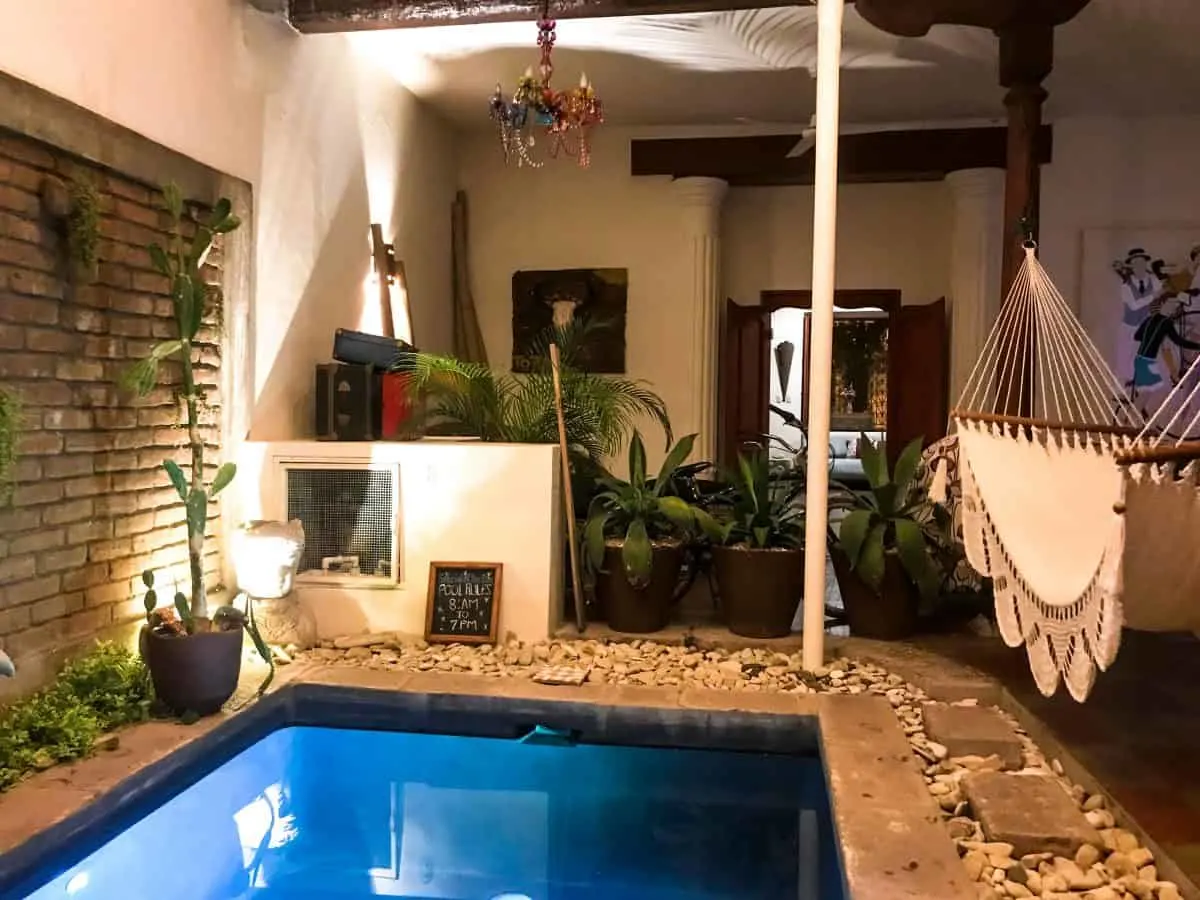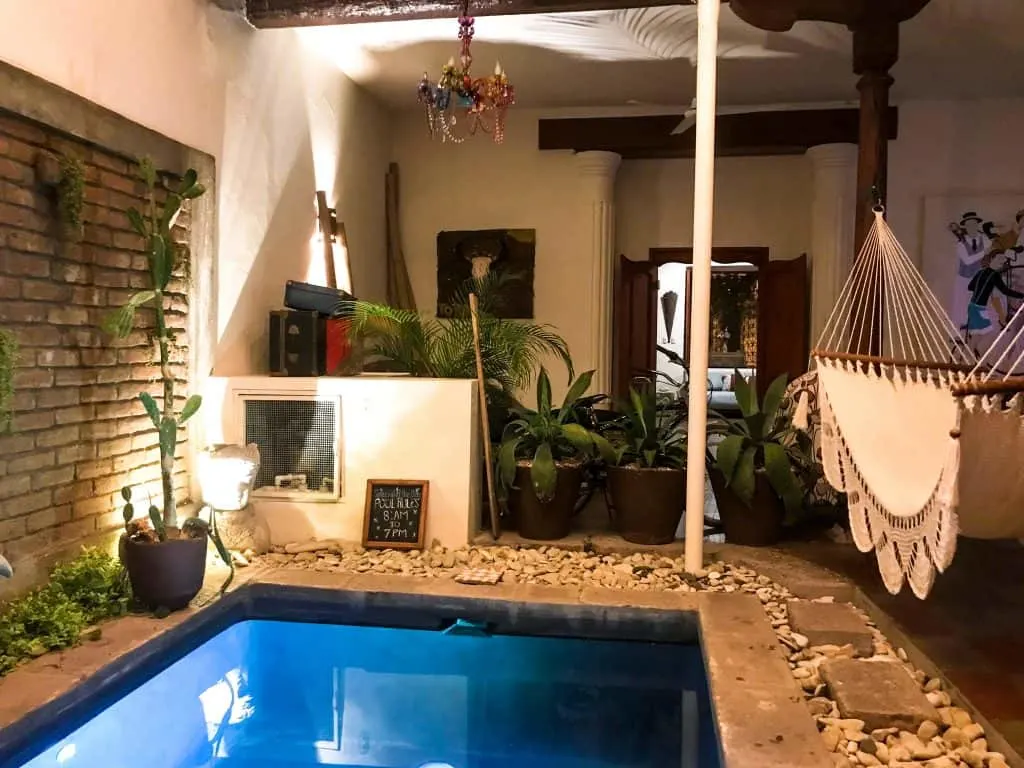 Pacaya Bowl looks like a take away. Once inside it has a tiny swimming pool in a courtyard, hammocks and quirky antique furnishings. It's not really a dinner place but our toddler was keen to try one of the many smoothie bowls, whilst we had sandwiches and a sangria. The smoothie bowls are made with all fresh and health conscious ingredients. Its probably one of the more expensive places in Granada but it's definitely a nice treat.
San Francisco Restaurant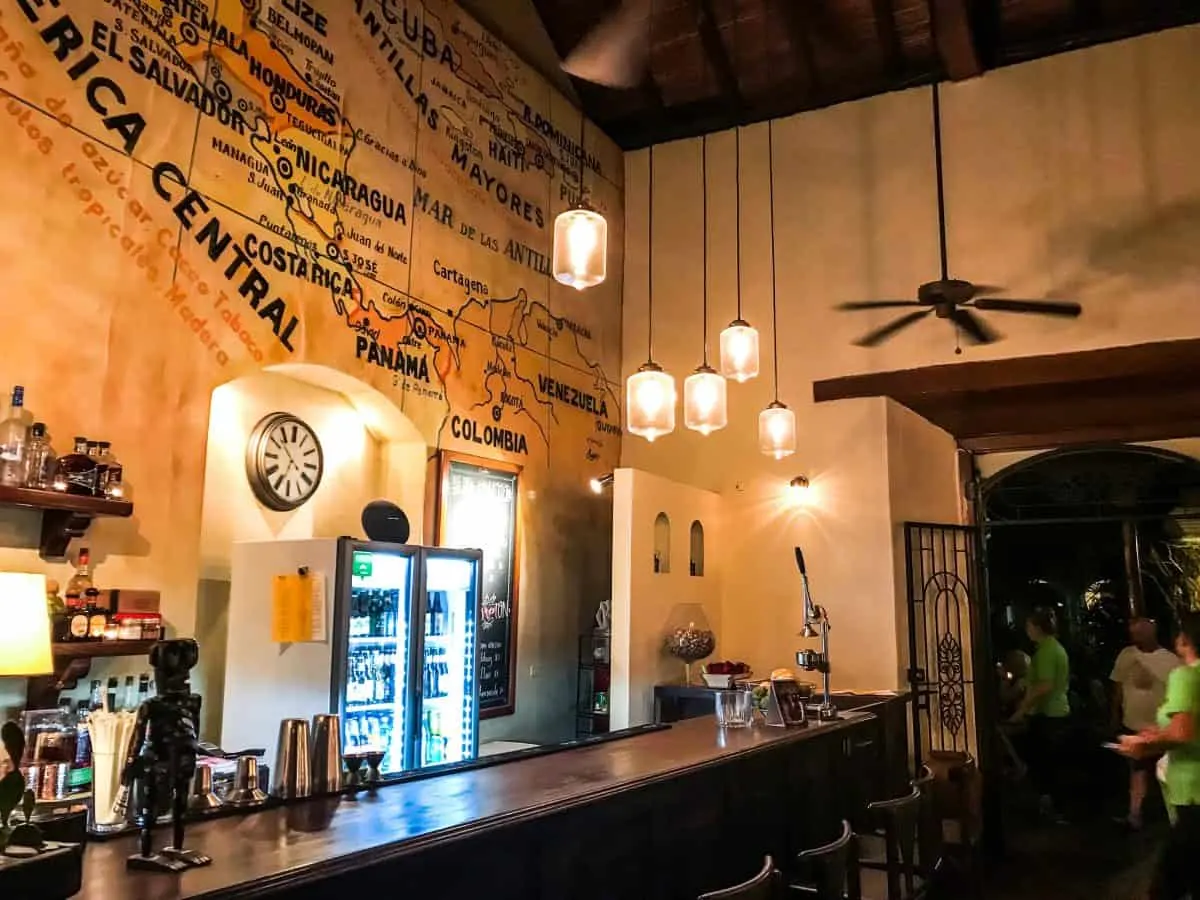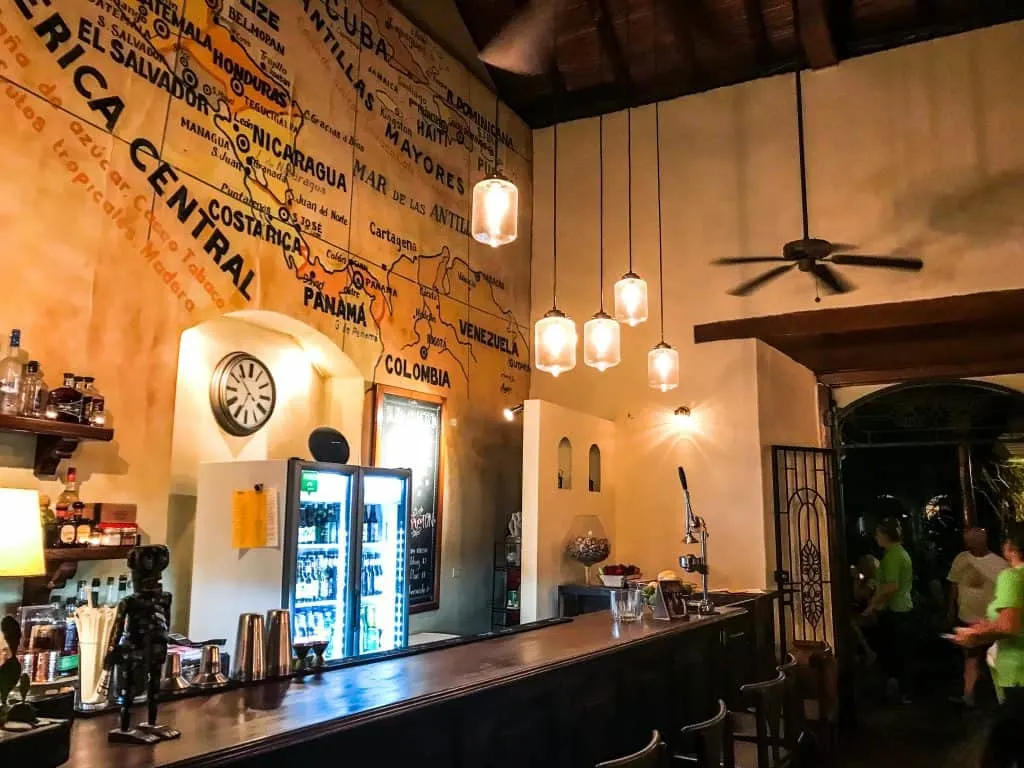 San Francisco Restaurant is another really good one, with the typical feature of an outdoor courtyard. If you visit, make sure to look behind the bar as the awesome map mural. We stared at it the entire time we were there. They serve tapas at San Francisco restaurant, so whether you just want a small bite to eat, or to taste multiple dishes, its great any time of the day. The food is really yummy!
Pitta Pitta
Right across the street from Garden cafe you will find Pitta Pitta. They have a variety of middle eastern and fresh stone baked pizzas. The pizzas are to die for. The base is thin so they do not feel too unhealthy. Its also a great spot to get a takeaway if your kids don't feel up to eating out. We were very lucky at our beautiful boutique hotel where we had an open air shared kitchen for such situations.
Things to do in Granada, Nicaragua
SLEEP
Casa Lucia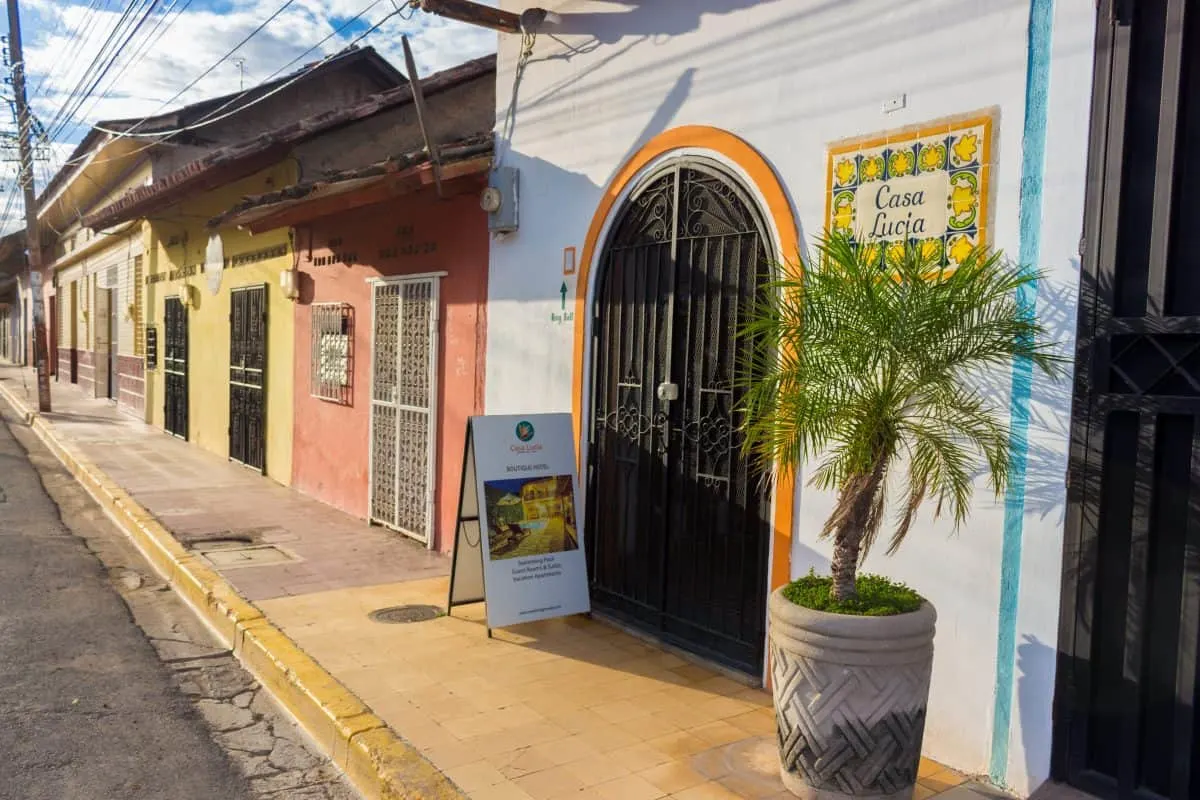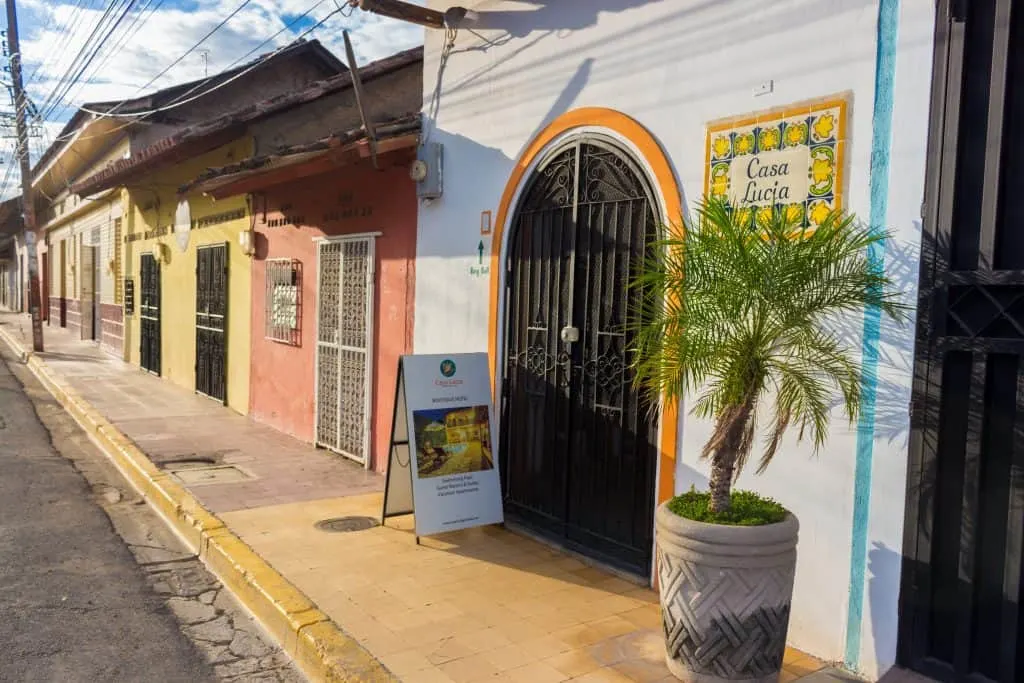 We stayed at the fabulous Casa Lucia Boutique Hotel. It is in such a great location, just two blocks from the main street. and perfectly suited for a family with young children. When we pulled up outside, it's literally one door in a long street of colourful houses. Its all gated and safe.
Once inside, it winds through landscaped passages and opens up into a beautiful area with a yoga deck, swimming pool, lounge area and a shared kitchen. It has a light and airy feel with luxury wicker furniture and white cushions. We totally fell in love with the place and hoped to stay longer but it was obviously booked up. I was not surprised.
The room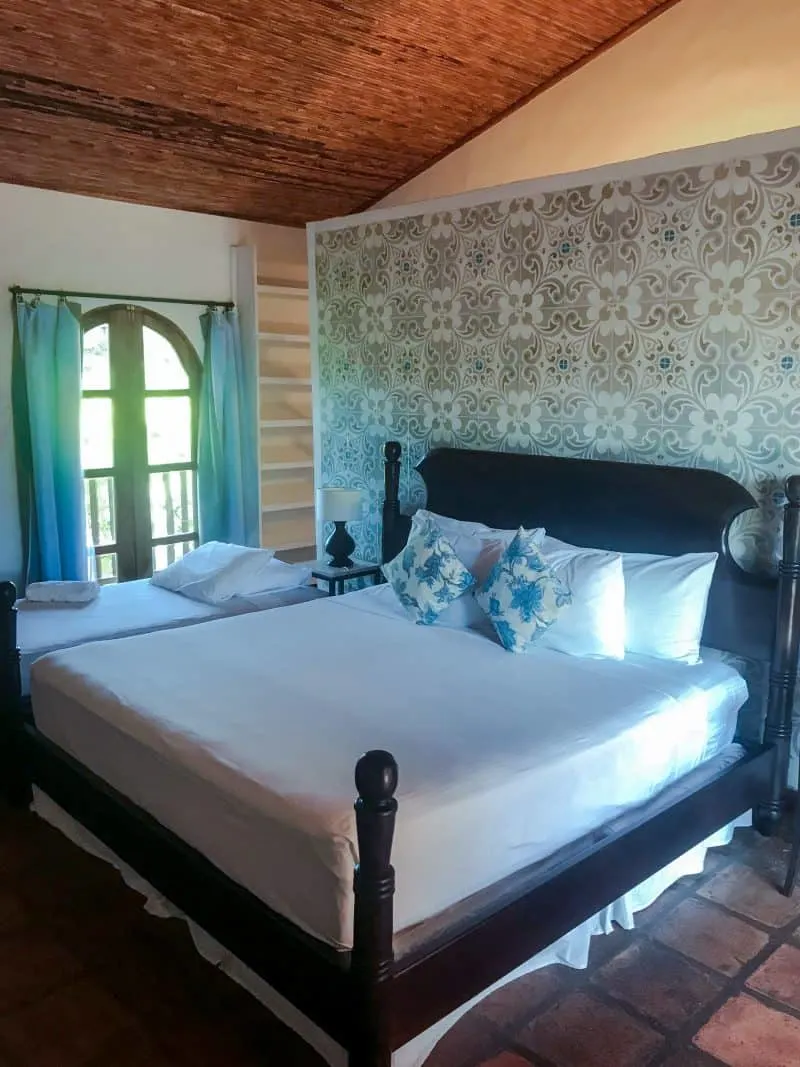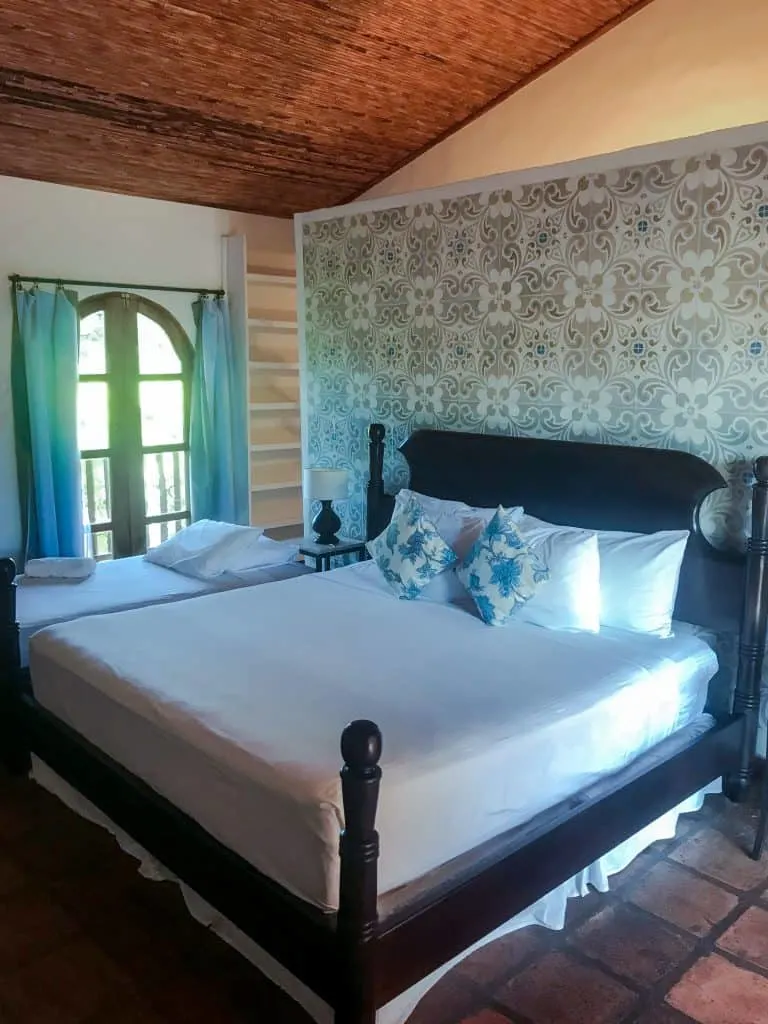 We stayed in the king suite. The glass French doors with white drapes immediately made it feel like a tropical zen. Despite having a massive bed, there was ample room for a cot, an additional single bed, and the usual room furnishings of table and chairs. The bathroom and storage space were all cleverly hidden behind a petition wall that had the most beautiful pattern design.
I love the fact there is no plastic in the hotel. All of the products are locally sourced and organic. They have eco-friendly and sustainability at the heart of the business. There is always a carafe of water in the room and the shampoo and body wash is in reusable dispensers. Casa Lucia won a green leader award in Nicaragua which is such a lovely recognition for their efforts.
Besides from a variety of hotel room sizes, Casa Lucia also have apartments for longer vacation lets. They are absolutely perfect for a digital nomad, writer or young family wanting to park up for a while.
The amenities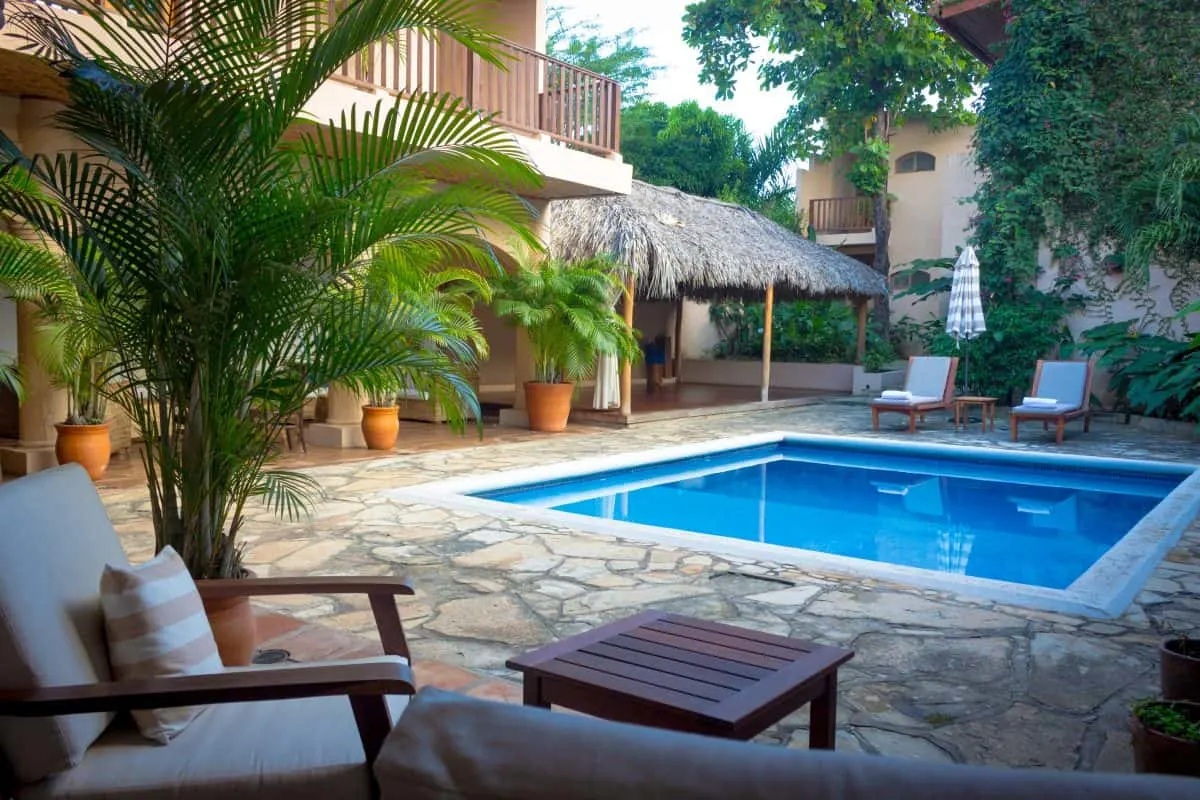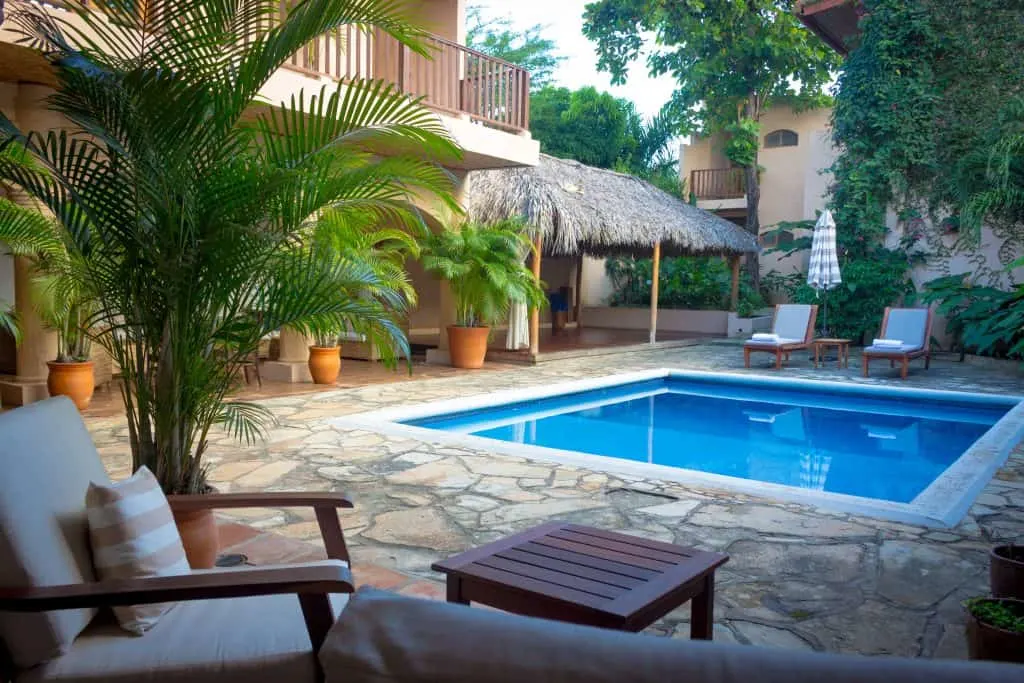 On day one and two, we hardly left the hotel. We were just so comfortable and nicely relaxed, it had that vibe! Maybe its because of the yoga? Every morning at 8am there is a F.O.C yoga class for guests which is set in the tranquil and peaceful pool area. I really enjoyed it. Our kids always have breakfast around 9am so it was an ideal time to be able to make the class.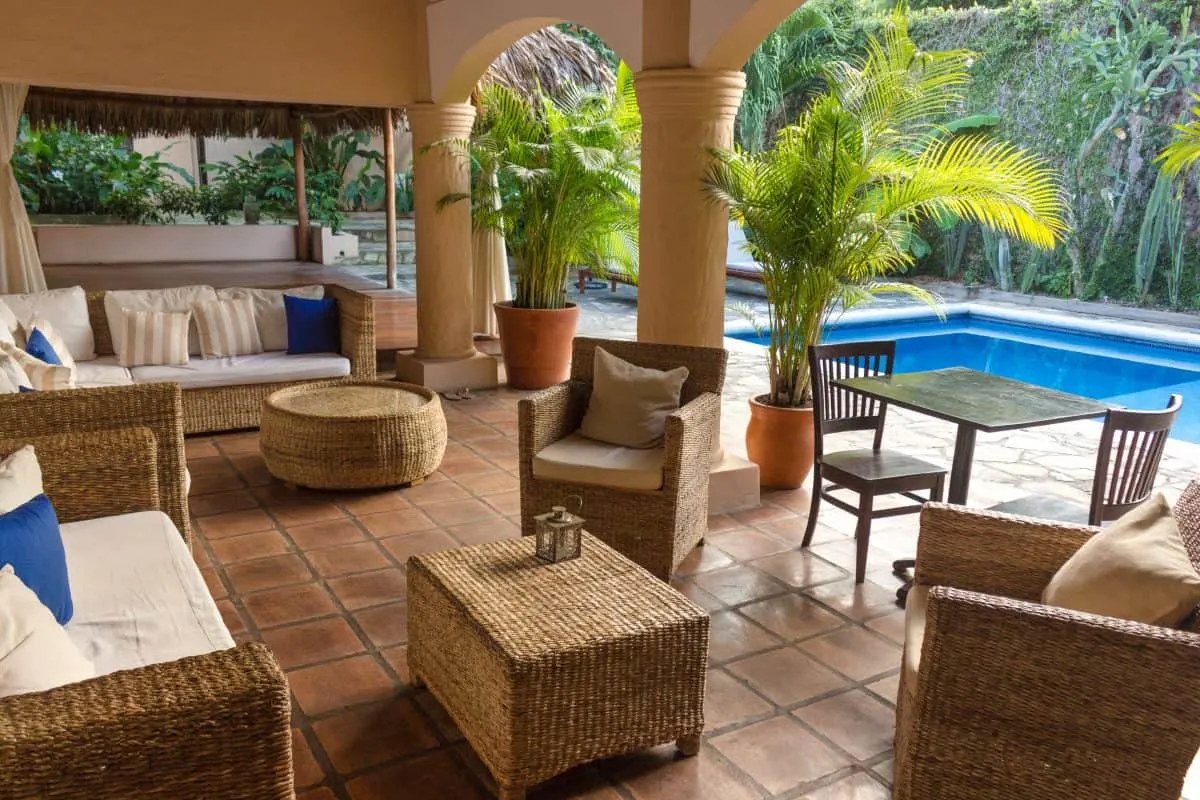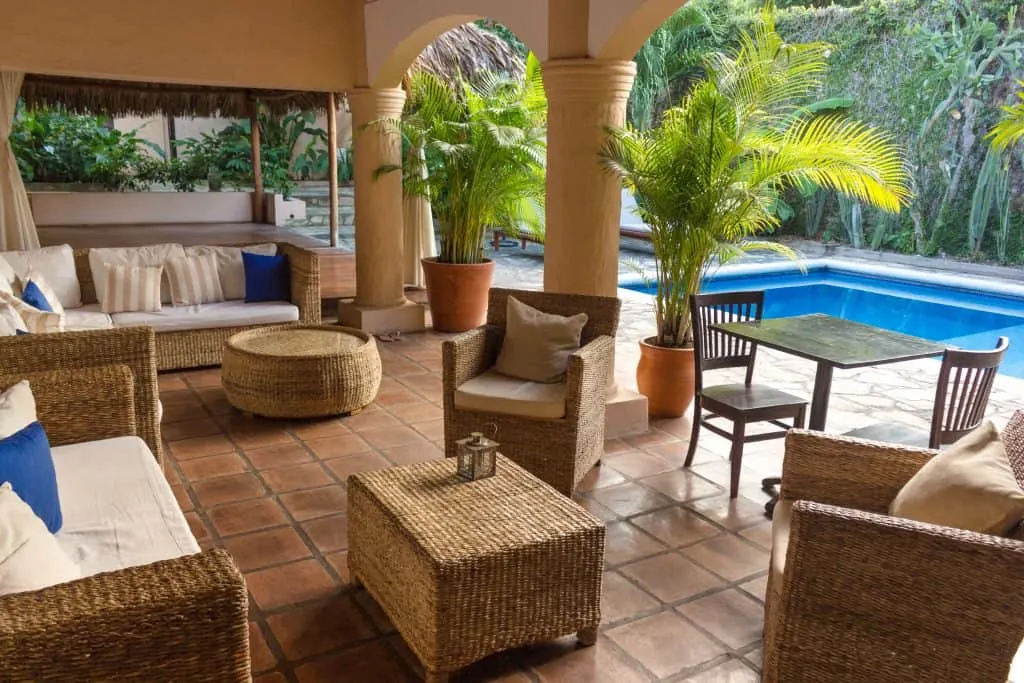 Breakfast comes as part of the hotel room price. There is traditional Nicaraguan or a healthy start option. I always had the latter. We were spoiled with a freshly pressed juice each morning and a plate of sliced tropical fruits. For the kids they had pancakes with jam. The coffee was really good and I understand it is locally sourced in line with their sustainability ethos.
The hotel has everything you need for kids. A comfortable high chair, a pack and play cot, as well as a changing table. We hardly ever come across those kind of things in Central America, but the extra comforts go a long way.
We also really loved the design of the swimming pool. It is tiered from very shallow to very deep. It worked so well for us and I think we must have all done a hundred dives in the deep end, it was so much fun.
The story behind Casa Lucia
Casa Lucia is owned by a very lovely lady Eloisa from Bermuda, her sister and Nicaraguan husband. She arrived in Nicaragua a few years back with her sister, not necessarily in search of property. They had originally looked in South East Asia for a yoga business but never came across the right property.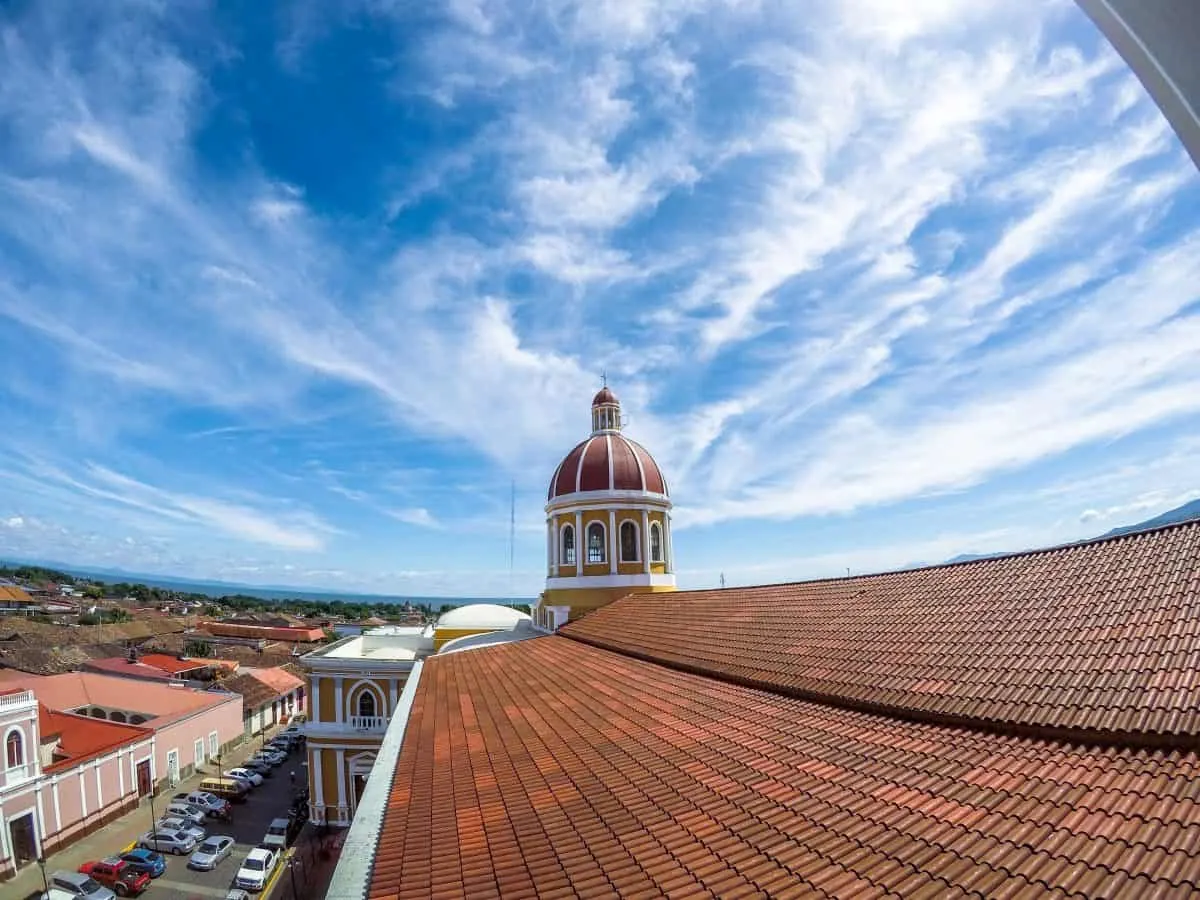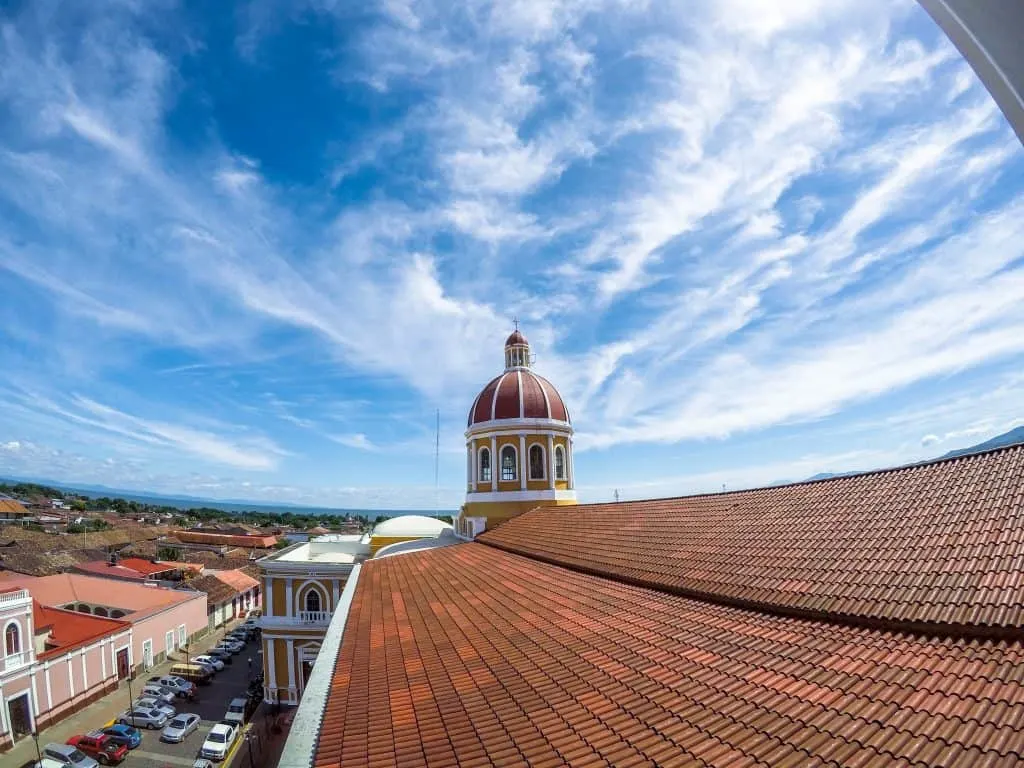 Once they bought Casa Lucia, they commenced 8 months of heavy construction whilst living onsite. They worked tirelessly to make a tropical zen as Eloisa describes it. Working alongside local architects they came up with such a beautiful property.
You may also like:
Have you enjoyed this post about things to do in Granada, Nicaragua? If so leave a comment, I love to hear from you .
Disclaimer: There are affiliate links in this post. Some of our stay was complimentary in return for a mention in this blog. As always, all views expressed are entirely our own