I'm almost five years into my parenting journey now and there is one piece of baby / toddler paraphernalia that has stuck with me for the duration – the i-angel baby carrier. I have travelled to over 40 + countries with my kids since they were newborns and the i-angel carrier
has been literally an extension of my body ever since.
As a travel blogger and being offered products for the purpose of review, I've tried my fair share of baby and toddler carriers. I have a wardrobe full of them but I always revert back to my i-angel. No one is paying me to write this, I just really love this product above any other.
I personally chose to use a cloth wrap carrier
for my babies when they were newborns but quickly swapped over to the i-angel once they were big enough. At around four months we made the swap! Both myself and baby, now toddler, are comfortable in the i-angel. I am a keen baby / toddler wearing mum but I've had congenital hip issues since I was a child resulting in multiple operations.
As a result, I probably shouldn't be carrying baby but I just find it so much easier, and, well, a comfortable ergonomic baby carrier is everything. On a personal level the weight distribution and structure of the i-angel is really good for me and that's probably why I always go back to it.
i-Angel Baby Carrier Hipseat Review
One of the best things about this brand is its longevity. Like I said, I am still using it five years from the time I first bought the i-angel. The manufacturer says it can be used from 7lbs up to 44 lbs, that's almost 20kg for those that use kilograms!
My 5 yo is damn lazy at the best of times and luckily she's not yet 44 lbs so on the odd occasion when she needs to be carried, I can still do so with the i-angel! For the most part I am using it with my now 18 month old toddler.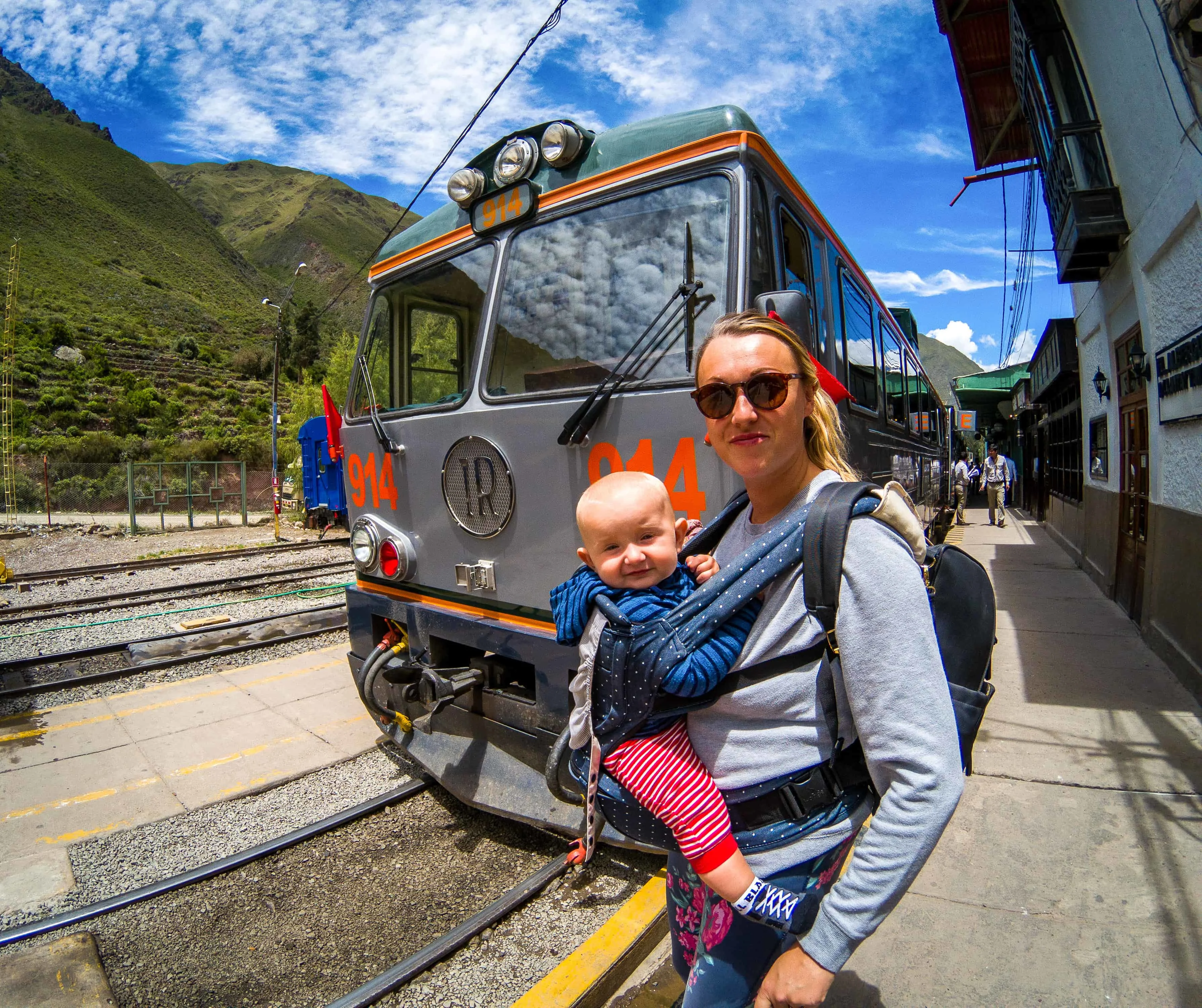 TODDLER BACKPACK CARRIER
I am not a big fan of those big framed toddler backpack carriers, so this is the perfect middle ground product. It has structure but at the same time does not have a hard frame digging into the already loaded parent! They are far more snuggly for when your tot is sleeping too.
A solid toddler backpack carrier is everything for an adventuring family. I can let it hang around my waste for those times when he just wants to walk for a while. The most structured part of the carrier is the hipseat.
HIPSEAT CARRIER
Unlike other baby carriers, the i-angel literally has a little seat inside. If your kids are anything like mine they are like little meerkats. They love to be sitting up and having a good 'oul' look around. I feel that seat gives them a better look at the views. We found our kids, as both babies and toddlers, find the i-angel hipseat carrier to be super comfortable. The hip seat itself has lovely non-slip cushioning built in.
The hipseat can also be zipped away from the main straps. Cleverly creating a little baby hipseat that you can literally have on your side or your front. So whether you're trying to make dinner at home or have baby on your lap at a restaurant, it really is a cool bonus function. I've also found it super useful for supporting baby and my 'hold' when I'm nursing.
So whether you choose the i-angel or not, I cannot recommend a baby carrier with hip seat highly enough. The only slight downfall to the hip seat is it obviously doesn't store away as small as a cloth carrier.
360 DEGREE ERGONOMIC HIPSEAT CARRIER POSITIONS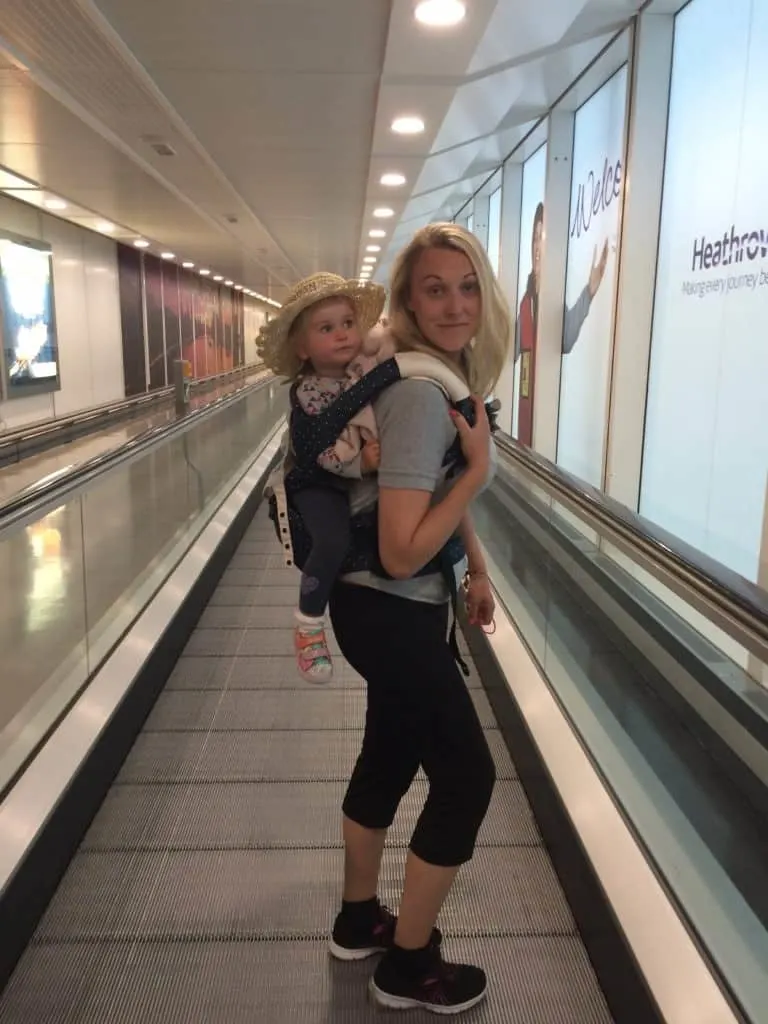 Another great feature about the i-angel hipseat carrier
is the multiple positions it can be used in. Most carriers nowadays can be used on the front or back, however not many have the four added positions of the hip seat being used independently. When my little ones were around four months old, I wore them facing into my chest. That way they have you to support their little heads. This position is also more sleep friendly.
As they get a wee bit older, around the five month mark, I started front facing them out so they could see the world! I always remember this being a huge difference to them. They interact with people more and get more out of our many adventures.
By six months, we were using the i-angel as a baby backpack carrier. I personally LOVE this position. It feels more natural to have a load on my back rather than on my front. Especially when they are that bit heavier as they grow.
I found hiking and long walks so much easier. I also feel like my kids are more comfortable on the back when they are awake, they just seem more content. Likewise, they could easily fall asleep in this position, albeit not as snuggly as lying on the chest. Nothing like a good boobie cushion!
SHOULDER PADDING
So we've gone through the positions of the i-angel hipseat carrier and the different ways it can be used. What other features does the i-angel carrier have? The main thing for me is the massively cushioned straps for the shoulders. I find them incredibly comfortable. When a carrier has a thin strap it really digs in when carry a load. The cushioned straps helps to distribute the weight evenly.
TEETHING PADS
This carrier also comes with detachable teething pads. They attach with velcro around the shoulder straps and have been quite comforting to our bubba's when they have been teething. We just sling them in the wash if they've been using them.
LARGE WAIST STRAP
Like I mentioned previously I have hip issues and one of the best parts of the i-angel is the very wide waist strap. This definitely assists with weight distribution and makes it ten times more comfortable than other carriers.
SIDE POCKET
I am a minimalist at the best of times so having somewhere to throw my phone, credit card or one nappy with a few wipes is ideal. The carrier has a small pocket, so if you don't plan to take anything else with you, you're going to have to be frugal.
I can get one credit card in there, 1 nappy with some wet wipes tucked inside. Enough for a trip to the shop or a walk on the beach! It's obviously not ideal for a longer trip but I just love being hands free from time to time.
HOOD
I love the little hood that attaches on and off with simple clip buttons, it's quite handy to put over babies head to avoid distraction. Especially when I'm feeding or trying to get him off to sleep.
DENIM CARRIER
The i-angel carrier comes in a tonne of styles and colours. I personally love the denim carrier
. I find it gender neutral, so my hubby doesn't mind carrying the kids too.
HOW TO WASH i-ANGEL CARRIER?
The i-angel carrier is really easy to clean, just grab a warm damp cloth. Use a patting technique or some light rubbing for any stains.
HELPFUL DETAILS ON HOW TO USE AN I ANGEL CARRIER
The i-Angel carrier comes with some great instructions, but a couple of top tips include:
Make sure everything is connected appropriately. Especially the hip seat, should be zipped on and secured.

Make sure the waist strap is velcroed and fastened with the buckle. Move around, ensure its comfy. I am forever loosening or tightening it after my husband has been using it

I usually sit my little one on the i-angel; hip seat part of the carrier at this point. Supporting them with one arm, I use the other to loop my arm into the shoulder straps and then swap.

The hardest part is doing the buckle at the back. Ideally, if you have someone nearby, you can ask for help. Reach over your shoulders and click it together if not. You will want to try this step before trying with baby. I often ask strangers to help, they never mind.

If you are using the back carrier position. Follow the first two steps. This time move the seat to the base of your back.

Hold baby in front of you facing away.

Holding under the arms you can do a figure of 8 movement to swing them onto the seat. Again help is always ideal. Funnily enough I find this position easily to do independently as i do the strap on my chest rather than between my shoulders.

At this point you need to lean forward. Supporting baby with one arm, you can loop your arm into the opposite strap, repeat on the other side.

Now for the easiest step, clip the buckle in the middle of your chest.

You are ready for an adventure!!!
BENEFITS OF BABY WEARING OR TODDLER WEARING
I am a strong advocate of baby and toddler wearing, there are so many benefits!
There is evidence to suggest babywearing reduces the prevalence of flat head syndrome and SIDs.

It's a familiar space! We travel a lot, constantly changing environments and I feel the carrier has always been my kids 'safe place' they are familiar with.

You can breastfeed on the go. I have always found this super useful in attending to my baby or toddler quickly.

There is no doubt baby and toddler wearing creates a really strong bond between the two, whether it's mum or dad doing the wearing. It's a really nice way for the other parent to get a chance to have that closeness.

It makes adventuring so much easier. We can keep our paraphernalia to a minimum when we use a carrier. Hands free is where it's at!

Babies and toddlers can see so much more when they are facing out in the carrier. Some suggest this really increases and promotes their development. I definitely talk to them a lot more when they are right on me as opposed to facing away from me in a stroller.
COMING SOON i-ANGEL DEMONSTRATION VIDEO
Check back soon we are just in the process of making a demo video : )
OTHER BLOGS YOU MIGHT LOVE?
Confessions of a babywearing mum
I hope this blog post has helped you in some way if you are thinking about buying a carrier. There are affiliate links in this post, it does not cost you any extra to use them, we will get a very small commission. Thank you so much in advance for supporting us. Have you used the i-Angel carrier? Any feedback or comparison is greatly appreciated. Make sure to leave me a comment and I will get back to you.