Florida has been a 'go-to' destination for many families over the years. The predominant attraction has of course been Disney and theme parks.
Built-up tourist hubs and the thoughts of going to Disney with kids doesn't interest me so much. Of course, if the kids wanted to go then we would give it a shot.
But does Florida have alternative attractions involving nature, beauty and culture? What I have realised is, I was totally ignorant about this amazing state and I am so glad we got to discover what we could do in alternative Florida with kids.
Shaun (Travel Mad Dad) recently flew from London Gatwick to Orlando with Norwegian in Premium.
It is amazing that a budget airline are making more luxurious and stress free-travel accessible to ordinary families.
Lets be honest, it always comes down to the price tag, right? Another couple of things that comes with a Premium ticket is fast track check-in and security. Check out our full write-up on the Norwegian Premium experience here.
When Shaun arrived in Florida, he personally met with the Experience Kissimmee and Clearwater St.Petes tourism boards.
They showed him lots of family friendly activities and attractions in the two areas. Here are some of the highlights that we would love to bring the two kiddos back to later on in the year.
Alternative Florida with kids
Experience Kissimmee
Kayaking with turtles
The Paddling Centre, situated on a section of the Shingle Creek, offer kayak, paddle boards and canoe rentals. Once you get down stream, it is like another world away from all civilization.
Beautiful tall trees shade the river from the bank. Turtles can be seen swimming along or just resting on a rock soaking up the sun.
The gentle river winds its way through lush green bush and gets denser as you move further along. We are true believers that its best to show kids wildlife in their own habitat.
Alligator spotting in the wild
Boggy Creek Airboat Rides offer a unique experience of exploring some of Floridas swamps. Alligators can be seen wallowing in their natural habitat along with turtles and some exotic birds.
It is quite exhilarating picking up 45mph of speed whilst skimming across the swamp. The boat slows down to respect the wildlife which is also an opportunity to take photos.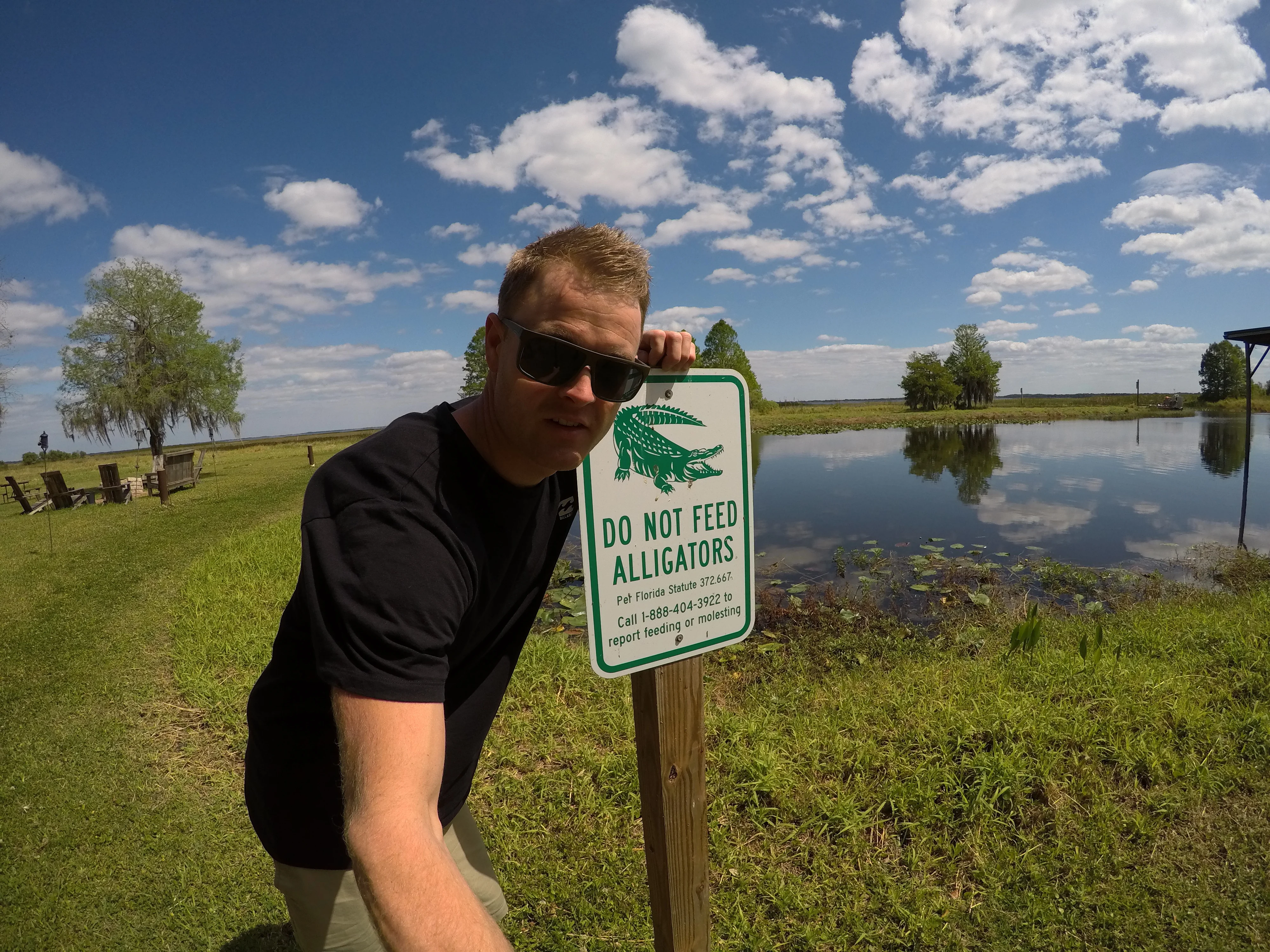 Hot air ballooning
This has to be one of the most magical experiences of all. See Orlando from above at sunrise. This is the perfect activity to do early on in a trip. Everyone needs to be ready at the crack of dawn.
With jet lagged kids waking up super early, this seems like the perfect way to burn off some of their energy first thing in the morning.
Not only will they experience the incredible hot air balloon but the sky line is magnificent, especially when other balloons can be seen in the distance. You can book your hot air balloon.
Visit Celebration
Celebration is a pretty town perched on a lake, originally designed by Walt Disney as a staff living quarters.
What a picture perfect place to stroll around, visit the lush green parks or just have a bite to eat. It is a quaint town with boutique shops and many restaurants. If you go make sure to visit The Columbia Restaurant, the food is impeccable!
Trek above the trees
If you like a little bit of action in your trip, make sure to visit the Orlando Tree Trek. Esme is probably a little too young for this activity just yet but maybe another year or two she would love it.
From zip lines to Tarzan swings and trapeze, there is plenty to get the adrenalin rushing.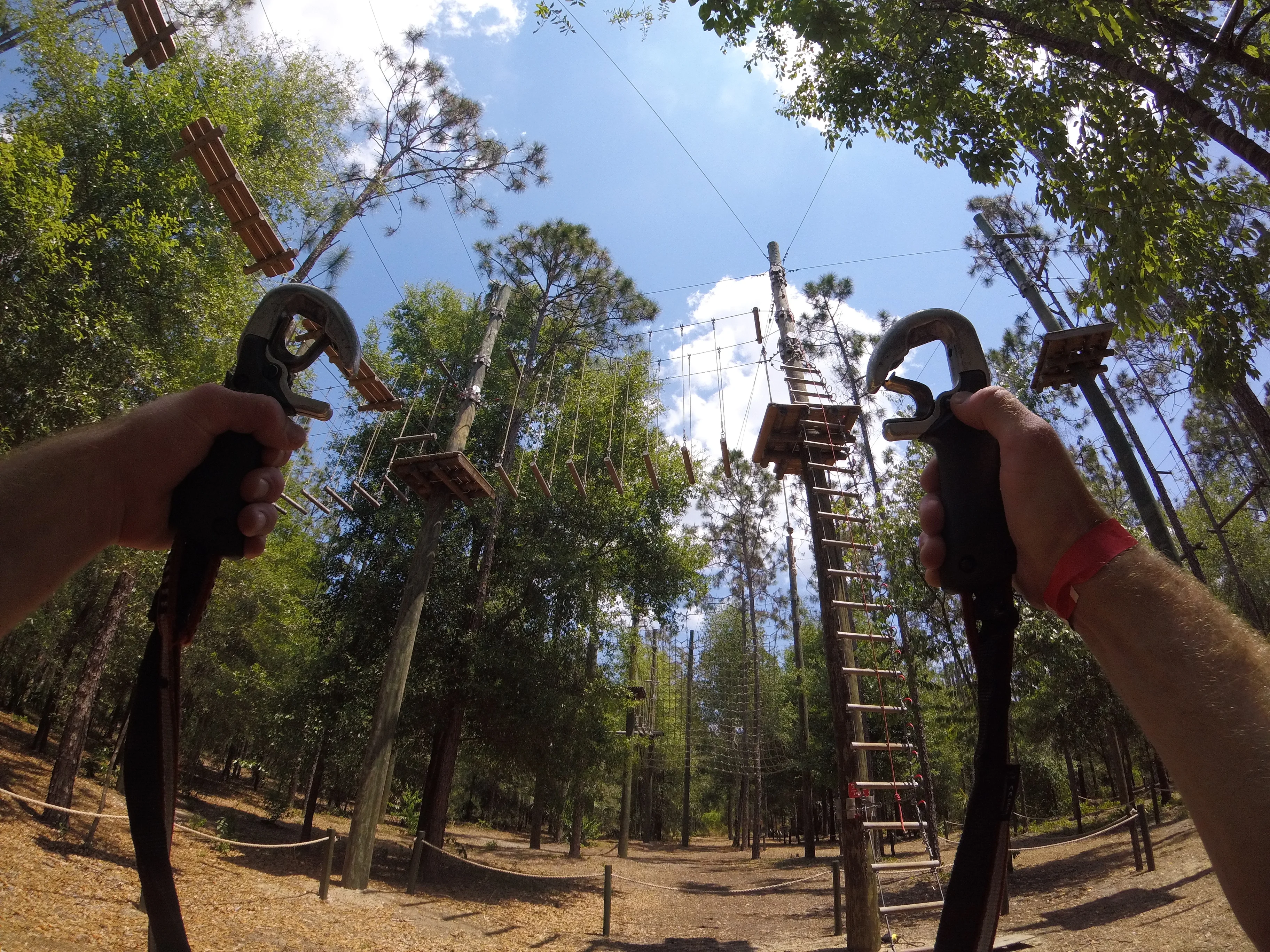 Visit St. Petersburg Clearwater
Dolphin trip
The Tropic Boat Tours offer cruises in the Gulf of Mexico. It's only moments after leaving the marina before bottled nose dolphins cruise alongside the boat doing jumps. It's such a nice couple of hours out on the water.
The company are great with kids and play games with them along the way. At the end, little ones become a 'certified dolphin spotter' and those under 3 are completely free!
Have a beach day
The shores of Clearwater and St Petes are some of the most pristine white sand beaches in the world. They are so well maintained and clean.
The waters are shallow on the edge so perfect for kids to have a play. I have the feeling a bucket and spade on one of these gorgeous beaches would keep Esme happy for hours.
Make sure to find a spot early in the day as it can get busy in the afternoon. There are hundreds of umbrella shades along the beach to get a rest from the heat for a small charge.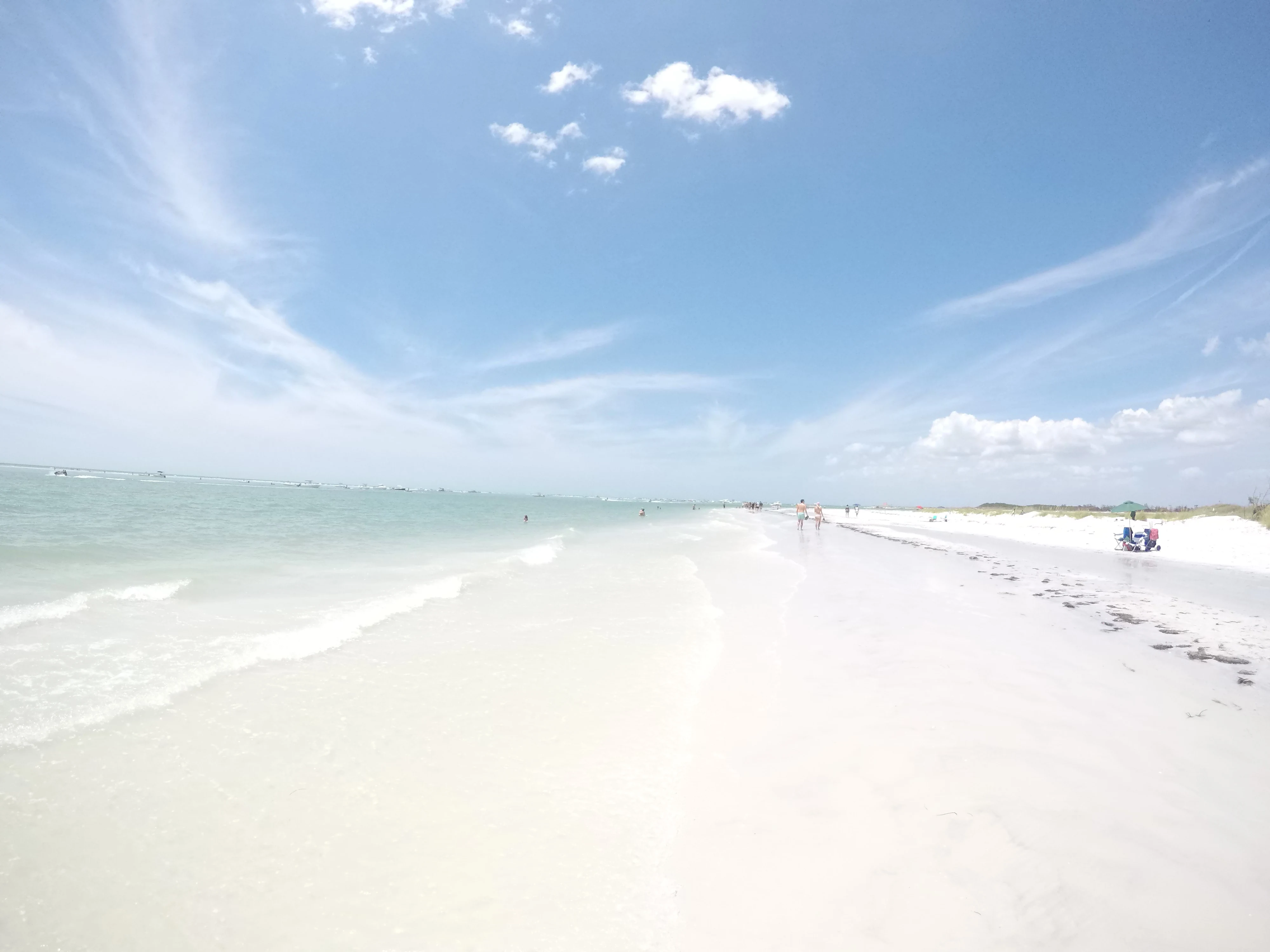 Colour explosions
Exploring some of the local urban art on a mural walking tour was one of Shaun's favourite activities in St Petes. The tour lasted around an hour, so it's not too long for little ones.
The paintings are just incredible and are all within a short walk of each other. Many of them relate to the local area, its wildlife and the coast.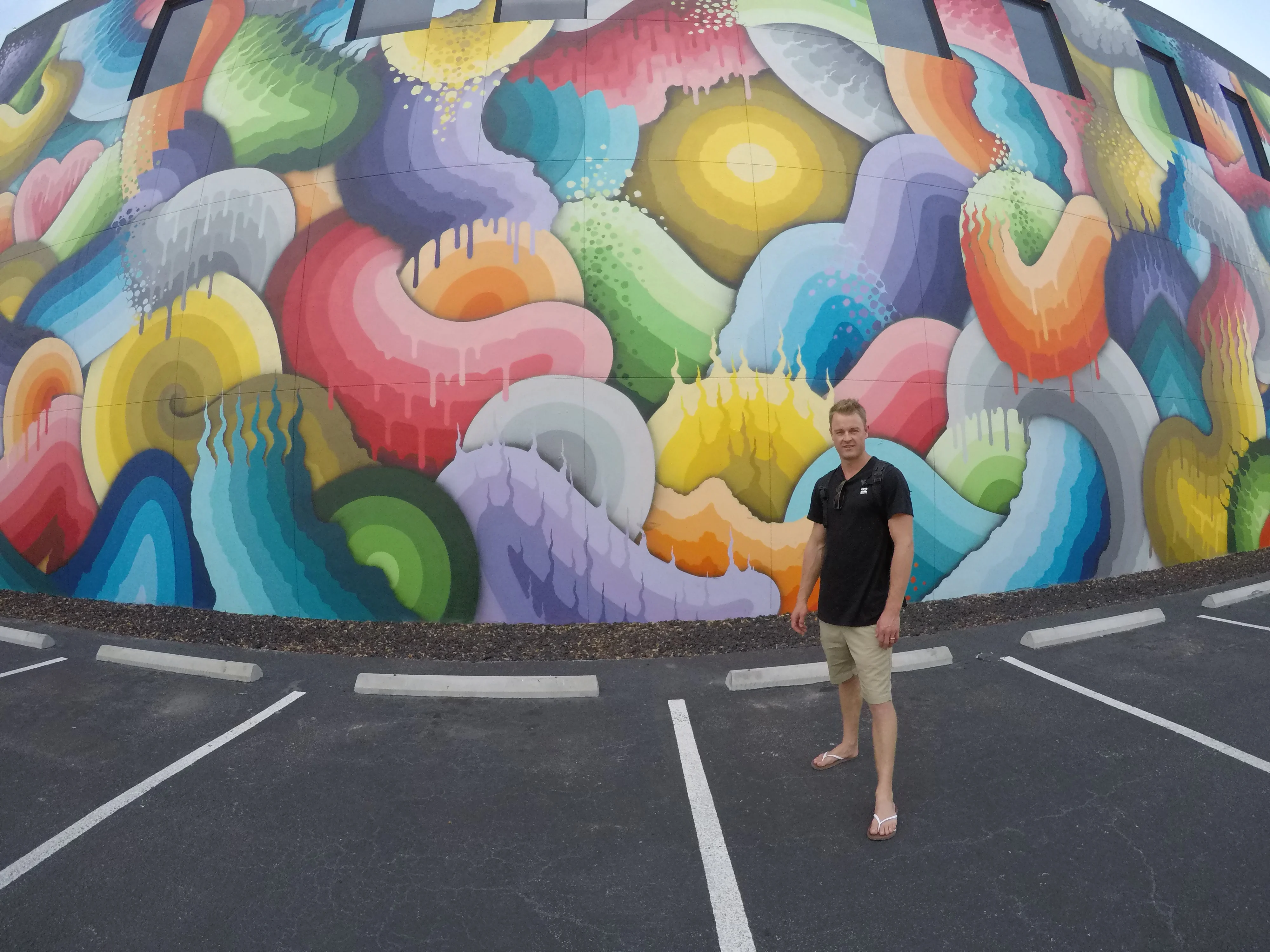 The colours are stunning and I think any kid would get a lot out of seeing them. There are also some fab optical illusions that you can play around with. The shark with a cage in its mouth was particularly good!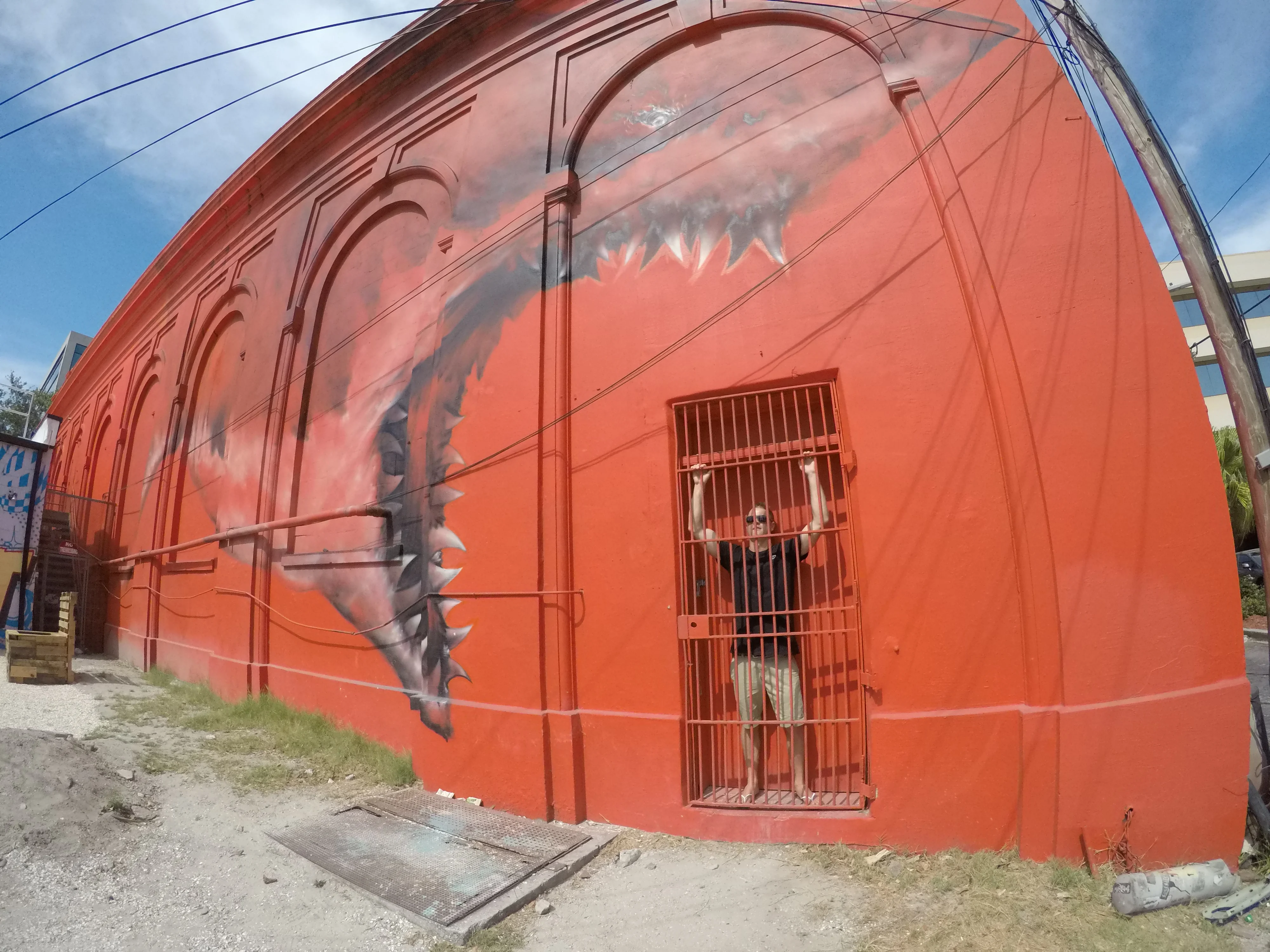 Ready to book? Find the best deals on hotels, rental cars and travel insurance!
Have you found alternative Florida with kids helpful? Do you know of any other great activities away from the bigger attractions? I would love to hear from you, please leave a comment.
Related Posts:
Guide to pumpkin picking in Florida.
The Best Things to do in the Everglades with Kids
Disclaimer: Shaun (Travel Mad Dad) went on a press trip along with several other bloggers. The aim of the trip was to experience the London to Orlando route in Premium as well as get an understanding of activities and attractions in Florida for families. The trip was in partnership with Norwegian, Experience Kissimmee and Visit Clearwater, St Petes. All views are our own and have not been influenced in any way.