After our story hit the media about travelling the world with our baby and only one backpack, I regularly get asked how I manage to pack so light.
Pre-baby, my husband and I use to have one 80L backpack EACH!! Now, looking back, I have no idea what I had in that bag! I initially had the idea about travelling with just one bag when we embarked on our SE Asia adventure.
I really wanted to be as hands-free as possible to look after and carry Esme where needed. Therefore I was on a mission to research every possible way of packing like a pro. Here are some of our top tips that can be used for families, couples or singletons!
How To Pack Like A Pro
Decant.. decant …. decant
Product packaging takes up so much space. From shampoo bottles to face creams, even travel sized items can be so bulky. I decant all of our products into reusable baby food pouches
that I buy on Amazon. They generally come in 100mls so can also be put into carry-on luggage. We used a permanent marker to label ours.

Share products
As much as both my husband and I love using our products such as face creams and shower gels, we are happy to share to keep the weight of our bag down.
Considering I generally like to use natural products for our daughter, all three of us share her shower gel and body cream for example. I have found this super helpful with keeping our bag weight down. This has to be one of my top packing like a pro tips.
Have a cube or section each
Sale
Packing cubes
have recently become very popular in the travel world. Especially when using a backpack, they can make finding items of clothing much easier.
However in our case, we use something similar, a cloth bag, to section each of our clothes.
One for mum, dad and tot! It works really well for us and allows us all a certain amount of space, without overpacking. Obviously the toddler, who's clothes are the smallest is getting the best deal!
Only bring the number of outfits required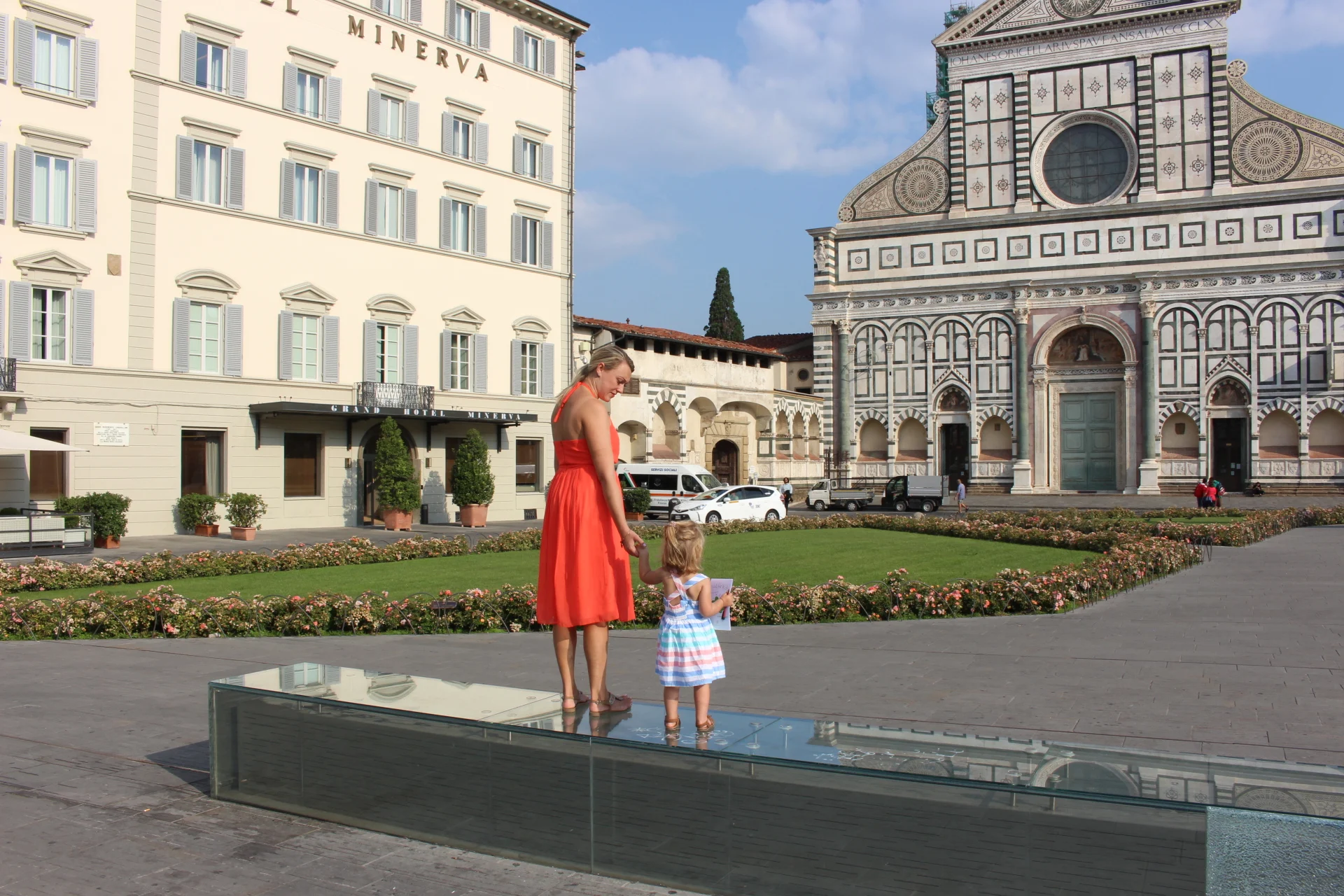 Every woman I know finds it difficult to pack only the number of outfits they will need. Unfortunately this is where you have to be ruthless and only pack what you need.
I always find versatile outfits the best. For an example, an outfit you can dress up or down with accessories. I always bring dresses that can be scrunched up and won't crease.
Try to ensure you have access to a laundrette
If you are travelling on a longer trip, or with kids, its always a good idea to have access to a laundrette. When we travelled through SE Asia, it was a really easy way of doing it.
We generally dropped it off in the morning and picked it up in the evening. Its always hideously expensive to do get laundry done on all other continents. That's why AirBnB and home stays are great.
Get £25 off your first stay with AirBnb
Mums make-up bag needs to be sabotaged
When I think about how bulky all my make-up is, whether it's my Benefit eye shadow or Urban Decay contour kit, it takes up heaps of space.
I love my make-up and hate going anywhere without it. I usually pop the eye shadows out of the box and make a bubble wrap pouch to keep them safe.
This saves SOOOO much space. I decant liquid foundation into contact lens cases so I can bring small amounts. Other items such as mascara, eyeliner and lipstick are all small so I don't do anything to them.
Vacuum bags for puffy clothing
We may not always be travelling to warm countries where our clothes are light-weight and take up little space in the bag. I think of times when we needed puffy ski wear for our trip.
It nearly needs an entire bag for a jacket and pants alone. Getting a couple of vacuum bags
is a great way to reduce the bulk. Just be careful not to use it for everything, in turn making the bag really heavy!
Sale
Hamaam towels
I have talked about our favourite hammam towels
in many of our blogs. Being light weight, taking up very little space and drying super quickly are all good reasons to pack them.
Most towels are bulky and when wet can make luggage heavier and more difficult to pack.
Invest in hand scales
Packing into one bag can bring its issues if it is overweight. We have a little hand scale
to keep an eye on weight. This is particularly important if you will be taking multiple flights with different allowances. The scales are tiny and don't take up much space at all.
Do you have other tips for packing like a pro? I love to hear from you so make sure to leave a comment below.
You may also like:
Toddler hand luggage essentials
Last update on 2023-12-04 / Affiliate links / Images from Amazon Product Advertising API