I don't know how I have never heard of Portaventura holidays until recently? When I initially posted about our visit on Instagram so many people said it brought back childhood memories.
Portaventura is a 24 year old ginormous leisure complex based just an hour away from Barcelona. It is also only 15 minutes from Reus Airport and flights from London are only a couple of hours, so it's an all round easy destination to reach!
Featuring several theme parks, hotels and even an RV Park, it attracts millions of visitors in the region of Barcelona every year! We were invited to the opening ceremony and celebration of the Sesame St dark ride, one of the first of its kind in Europe.
PORTAVENTURA HOLIDAY REVIEW
PORTAVENTURA HOTEL
We stayed for two nights in one of the Callaghan rooms at the Hotel Gold River. You know when a hotel pulls off an 'old' look but everything is new?
Well that's just how it was. We felt like we had stepped back in time with the country and western theme throughout.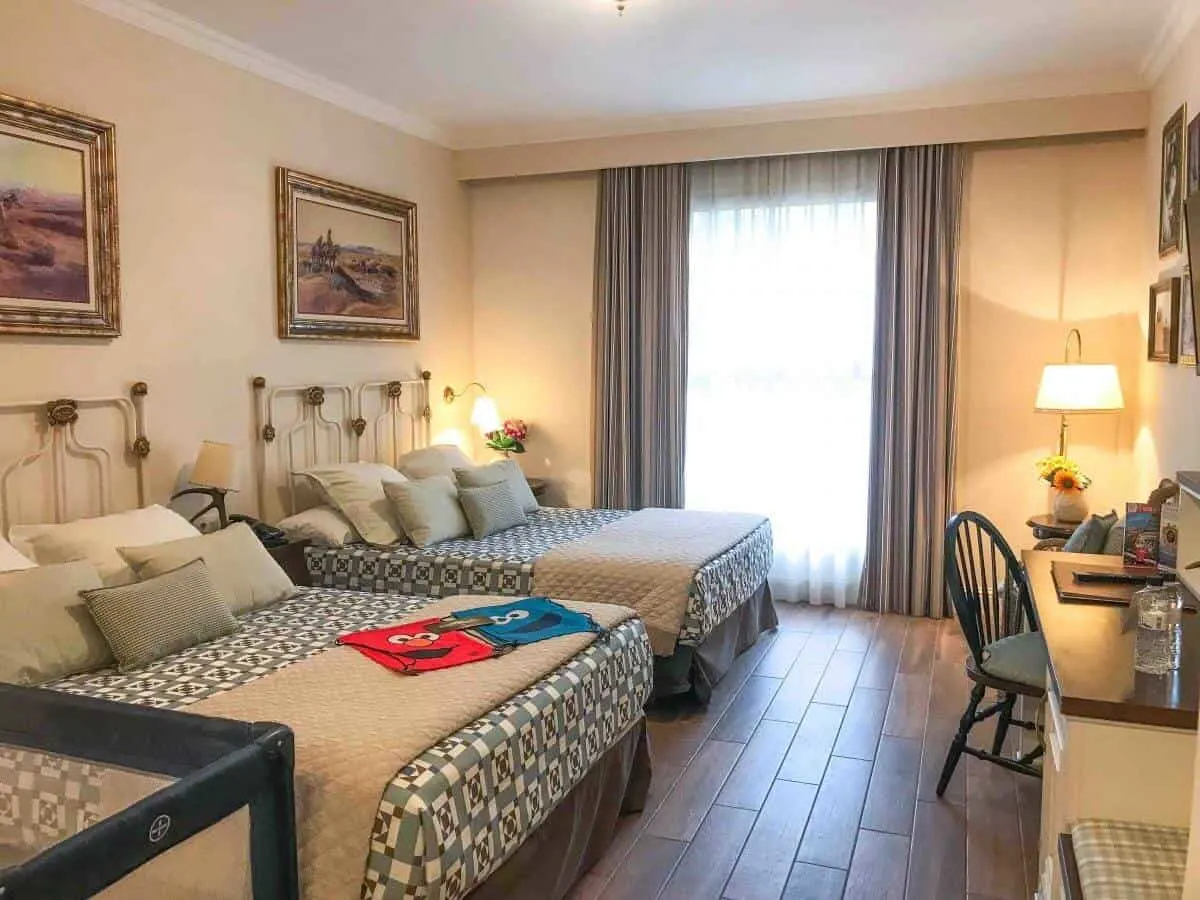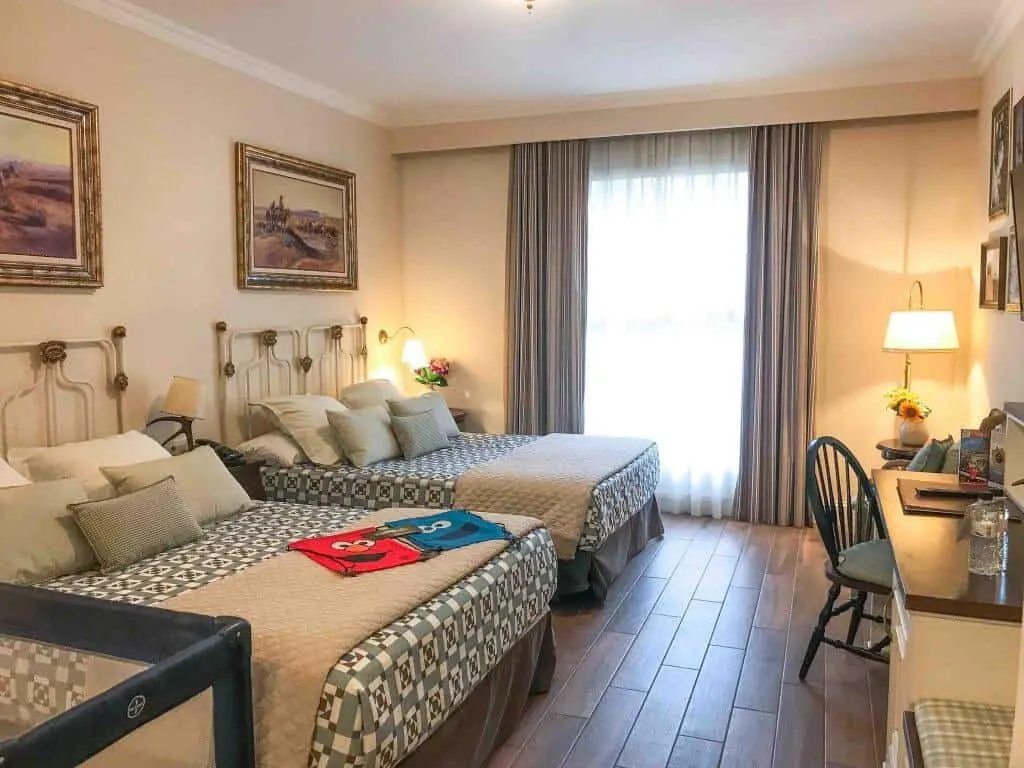 From the rooms, to the restaurant and beyond, they really pulled off the look. Our room had two double beds and enough room for a cot so it was perfect for a young family of 4!
DAY 1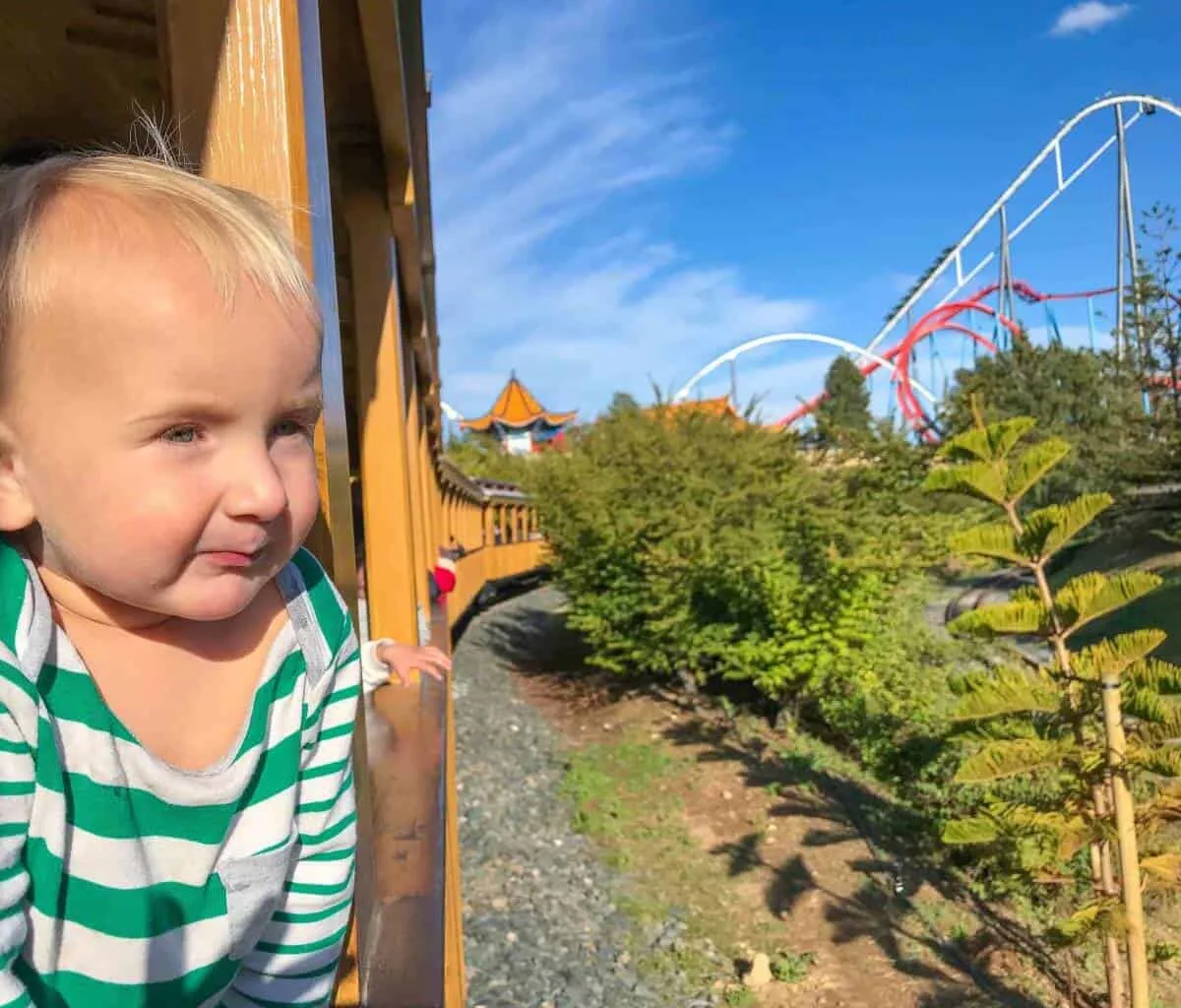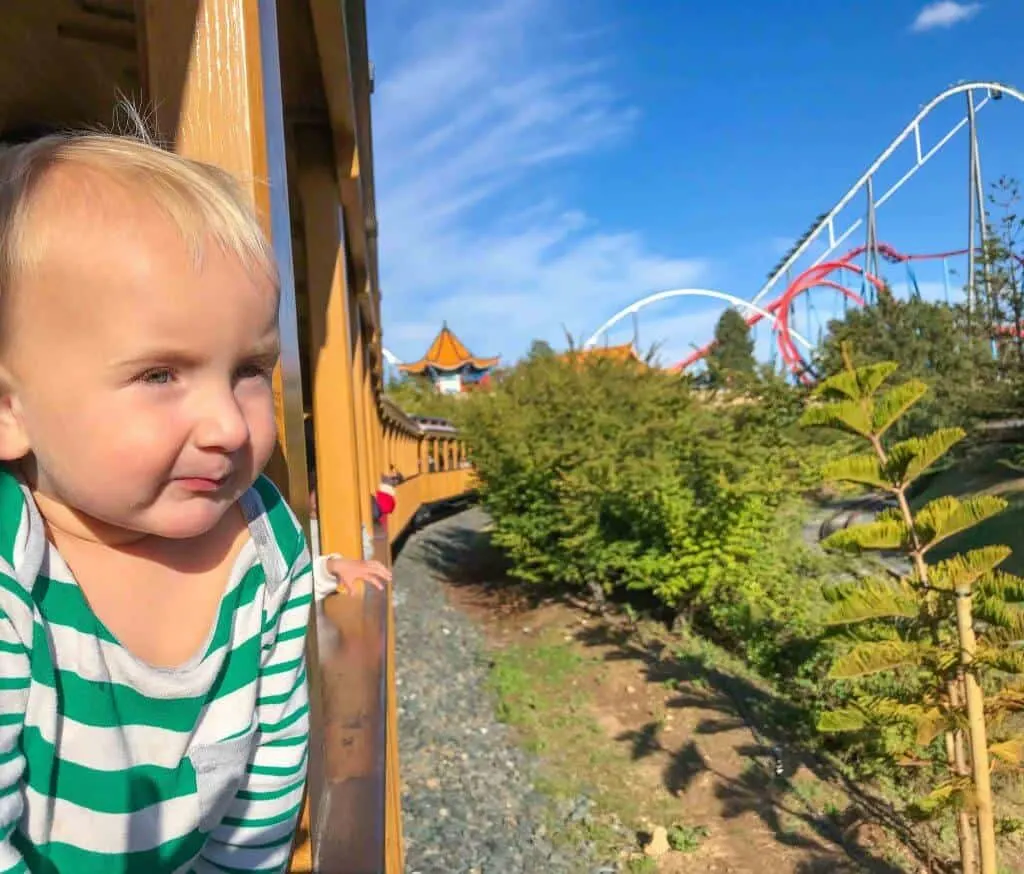 On our first morning we took the old school train from Pentinence Station at the Far West area of the park for a very scenic ride to Sesame St where the ceremony was held. It was so nice passing by Easter Island type statues, lush green vegetation and getting our first glimpse of some of the rides.
When we arrived, all of those childhood memories came flooding back, as all of the Sesame St characters counted down the opening of the new 4D ride.
We were one of the first people to try it and I was so happy we could all do it together, as quite often Quinn is too short at his age.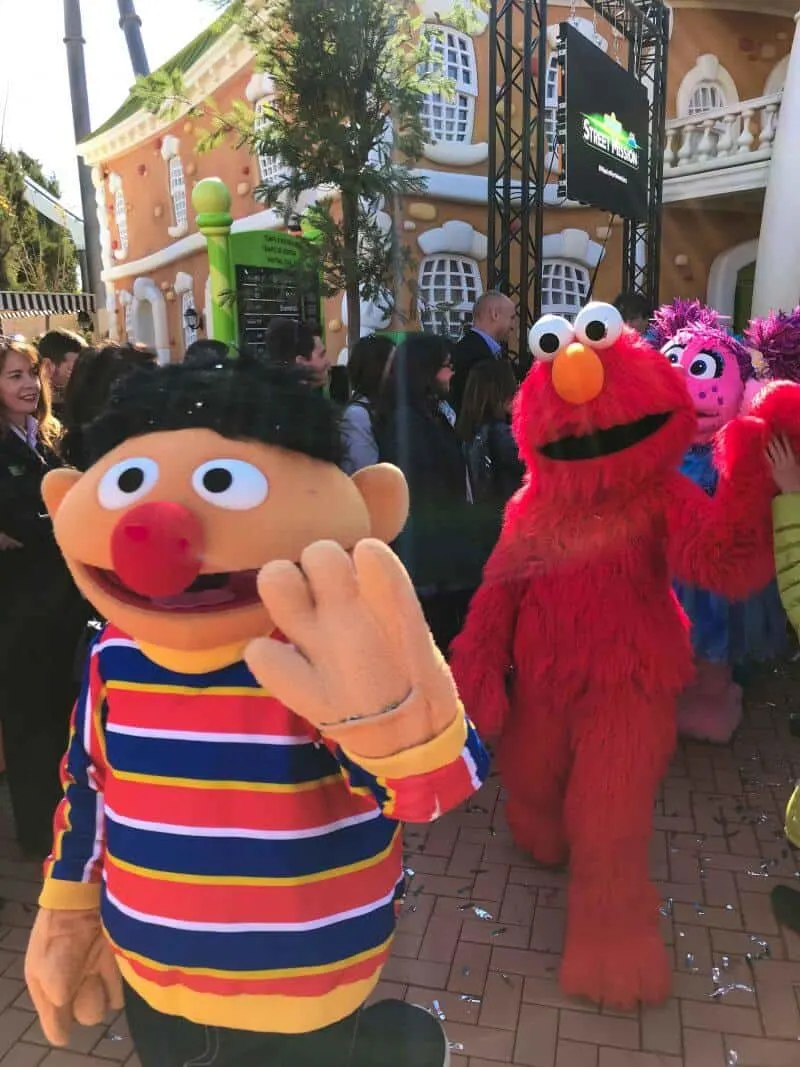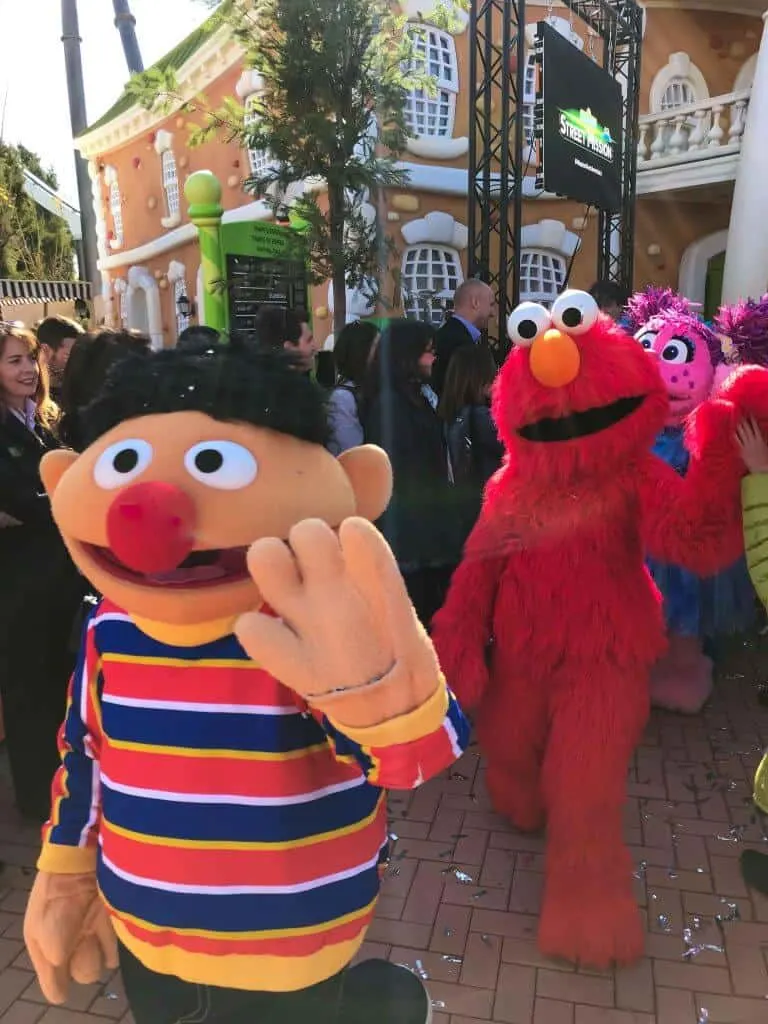 PORTAVENTURA HOLIDAYS
Seasamo Aventura
We were all given 4D glasses and were spun around the different rooms of the ride. There were 4D cookies coming at us from every angle and we each had a laser to crumble them. Whoever got the most won at the end of the ride! It was really interactive and engaging, we all loved it.
Polynesia
The next area was perfect place for lunch time. Mediterrania was full of restaurants, bars, cafes and a gelateria. I find food options in a lot of theme parks to be quite poor but I was super impressed with the options and the style of this part of Portaventura. We could have been in a little Spanish town with blue and white painted buildings, fresh flowers lining the street and a nice view of a lake! Oh but then you realise where you are when you see the Furius Baco ride literally skimming the lake as it thundered above you.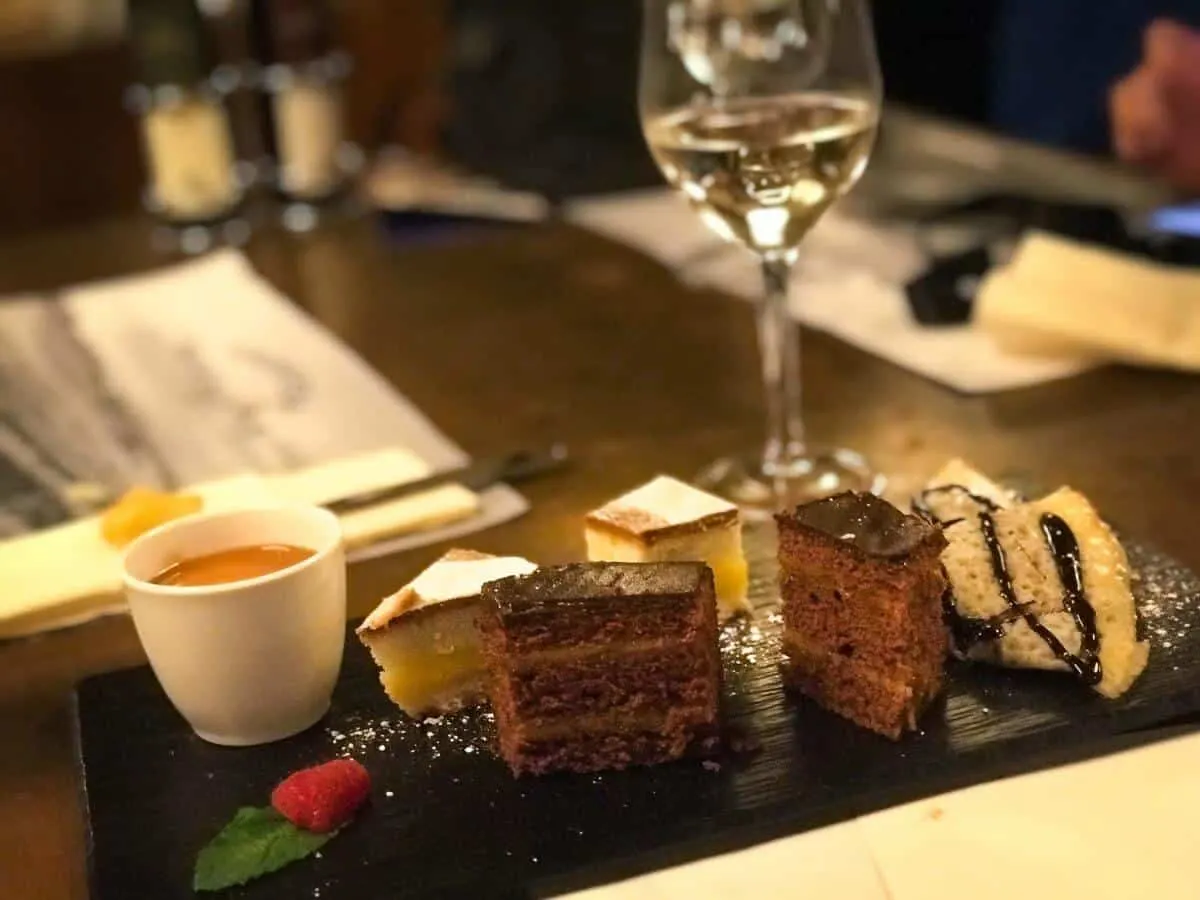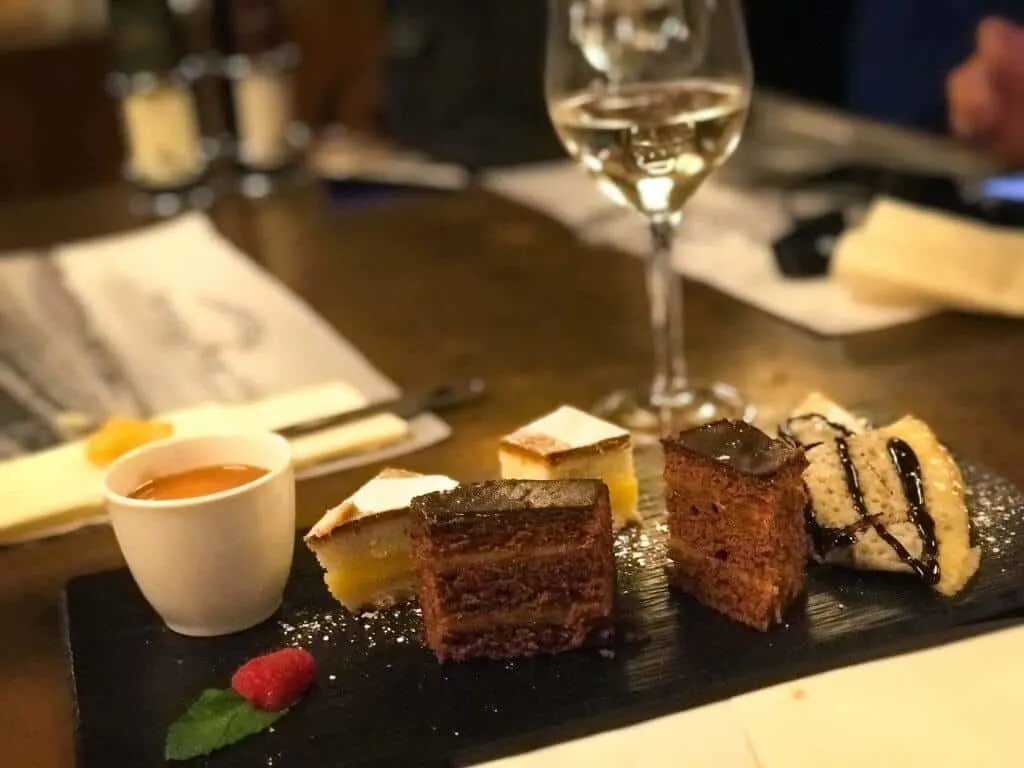 We had an AMAZING lunch at Restaurante Vinosfera. Inside the atmosphere is chilled with giant ceiling lamps on dimmer. Long wooden bench seats and everyone sharing tasty tapas dishes. The food and wine was great and they had a children's menu with colouring in. I can highly recommend this restaurant to break up an otherwise long day in the park, it was the perfect respite.
FAR WEST
Our next stop was the Far West as we knew there were some rides there specific to Esme's height that were a little more thrilling. We started off with the Grand Canyon rapids, perfectly timed with the weather getting a little warmer and getting a cool spray of water on route.
We also tried the Silver River Flume which was lots of fun. I could have personally gone on the Silver River Flume again and again!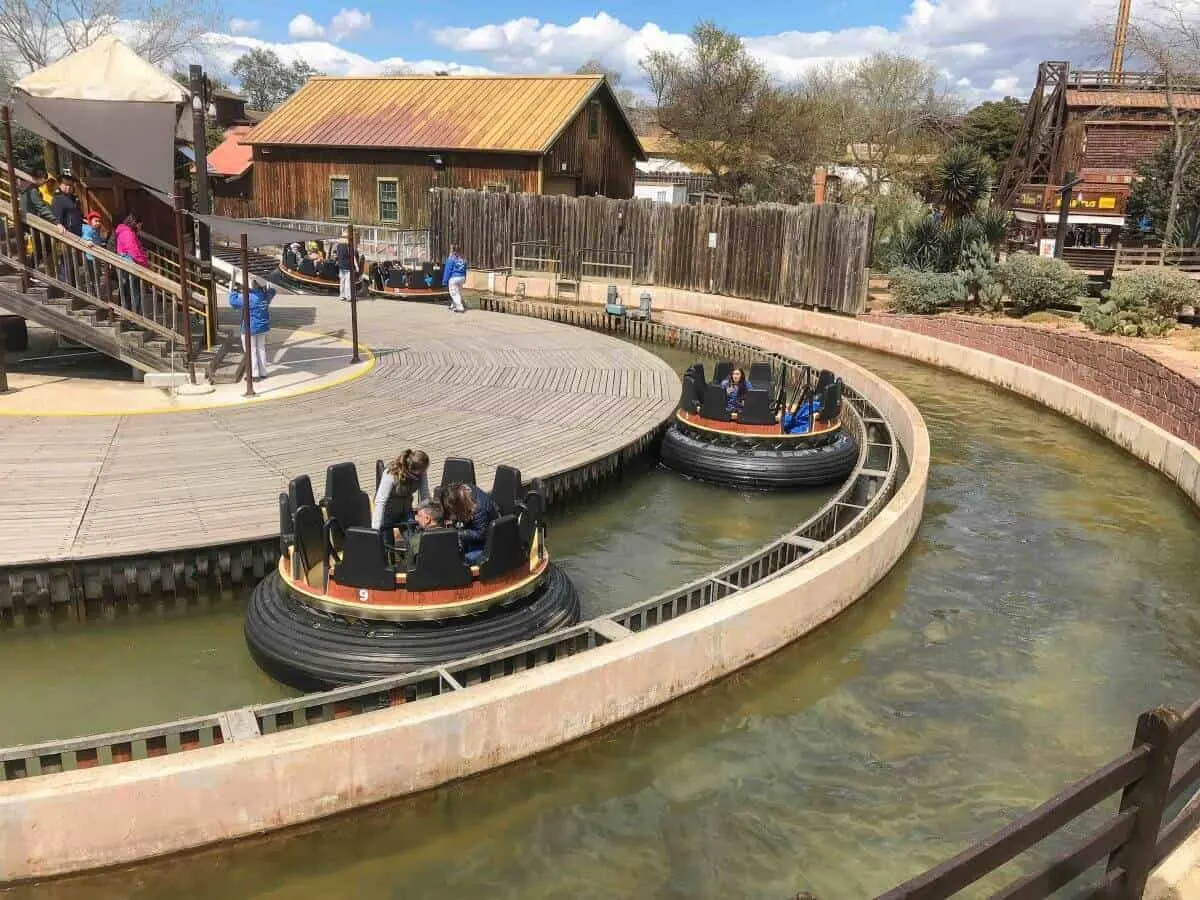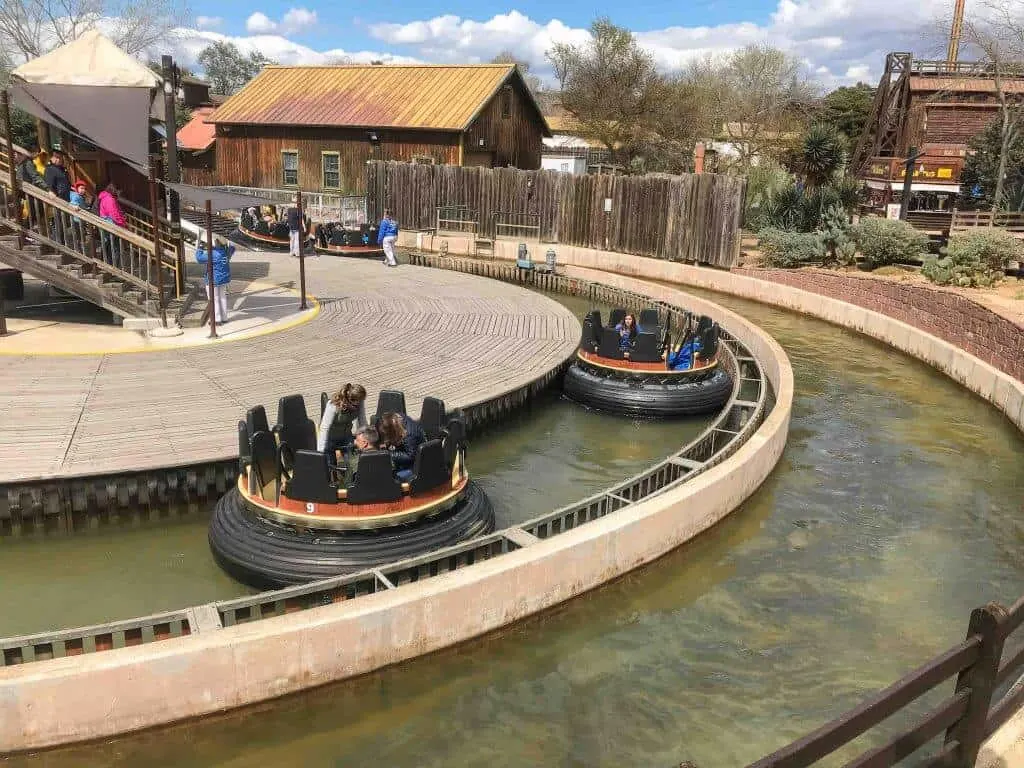 Mexico
The Mexico area of the park houses one of the attractions that can be seen from near and far. The Hurakan Condor is a tower that sores into the sky and can be seen from miles away. Riders are hoisted to the top and dropped suddenly to the bottom. Whilst hubby was enjoying that, I was next door taking the kids on two perfect rides for them. The Los Patrillos and Armadilos are side by side!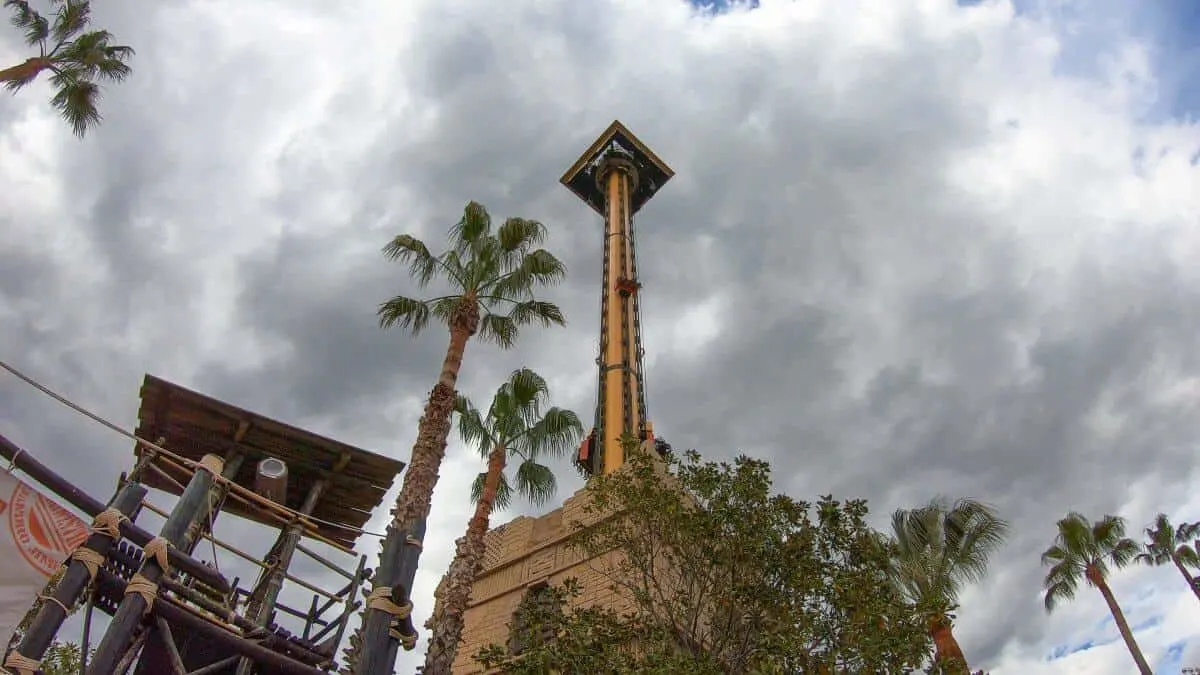 China
The last and final part of the park we visited was China. By this time it was 5pm and we had been there all day! Hubby and I had a go on the Dragon Khan, probably the most iconic in the park. It was perfectly positioned next to the children playground area.
A space filled with a long dragon. It had lots of graduated steps inside and slides coming out of it from all angles. This was the perfect finish to a fun filled day. We headed back to Sesame St to catch the train back to our hotel.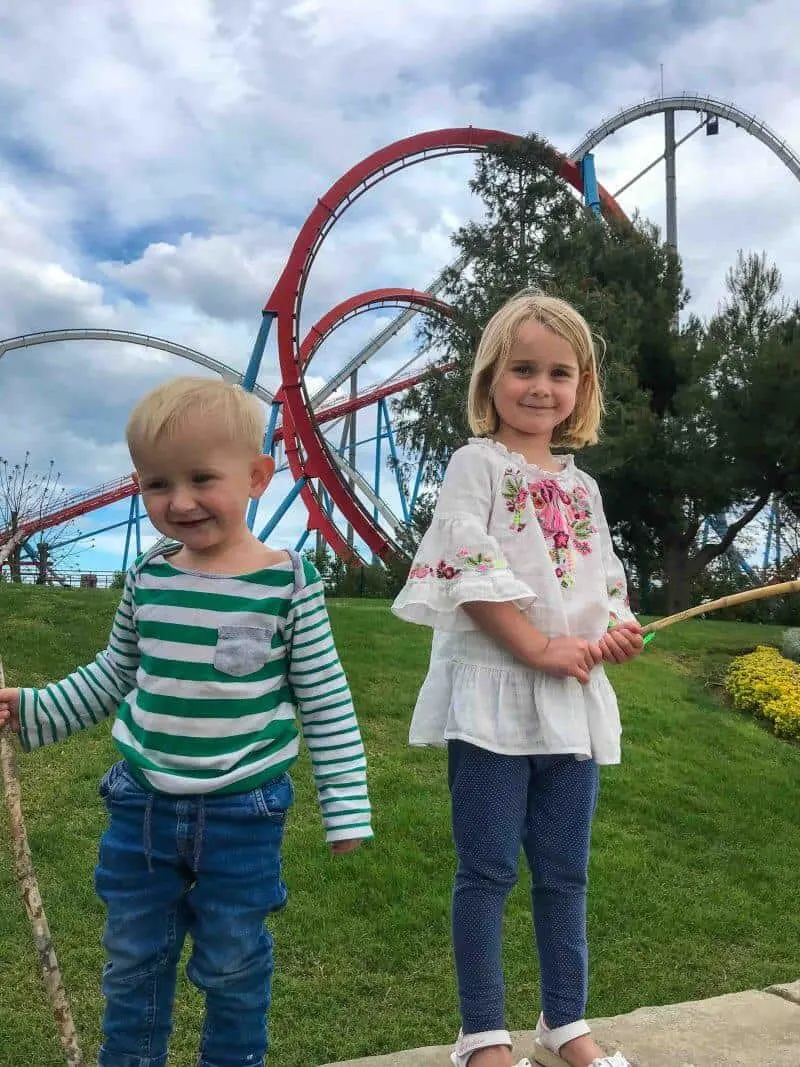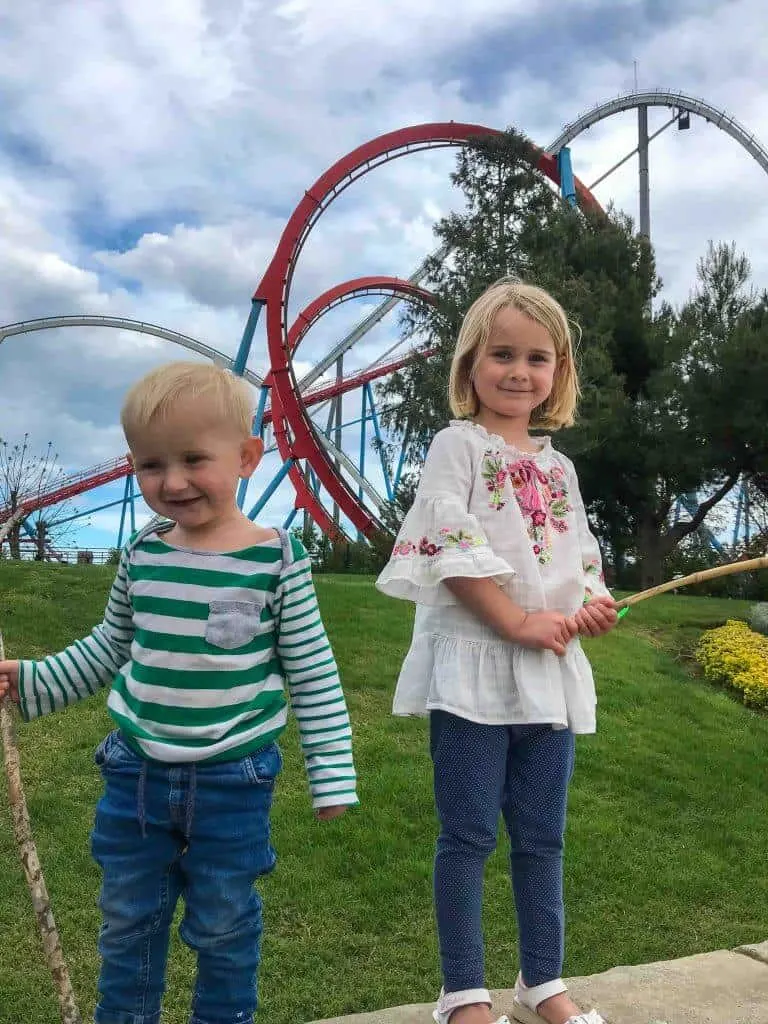 Disclaimer: This post is an advert for Portaventura, as always all views expressed are entirely my own.
You May Also Like: