Hiriketiya Beach is an incredible horseshoe bay in southern Sri Lanka, just 30 minutes from the most southerly tip of the country.
The beach is fringed with palm trees around its crystal clear waters. It's a postcard-perfect scene with its incredible wave on one end, whilst the centre has slightly gentler waves for beginner surfers and kids.
Hiriketiya Beach, or 'Hiri' is often referred to as a hidden gem in Sri Lanka, however, it's fair to say it is becoming a little more popular. The beach has huts and shacks offering food, drinks and surf lessons!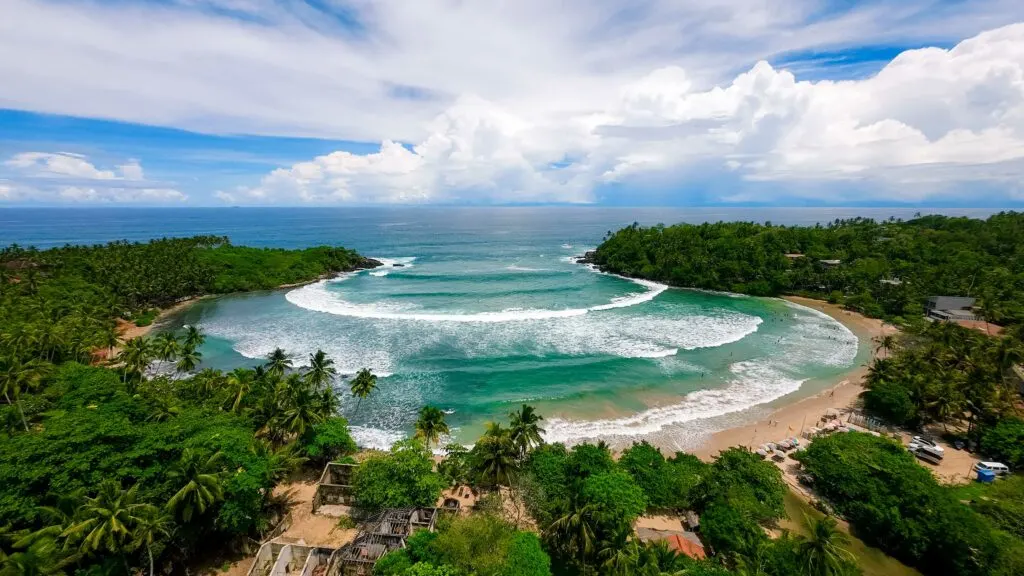 Just back from the main part of Hiriketiya Beach, a few streets are developing with cafes and restaurants. These streets are not busy with traffic, so wandering through feels a lot nicer.
It is much less busy than other popular beach destinations in the south, such as Unawatuna in Galle, Ahangama and Weligama.
Hiriketiya Beach is based in Matara, one of the 25 districts in Sri Lanka. Matara is the nearest city which is the second largest in the southern region.
Other nearby areas that are just a short drive include Dickwella and Tangalle, which also have stunning beaches.
Many of the beaches on the southern coast are wild and unswimmable since it is the vast Indian Ocean. However, due to the shape of Hiriketiya Beach, it is usually relatively calm and a lovely swimming beach for those visiting Sri Lanka with kids.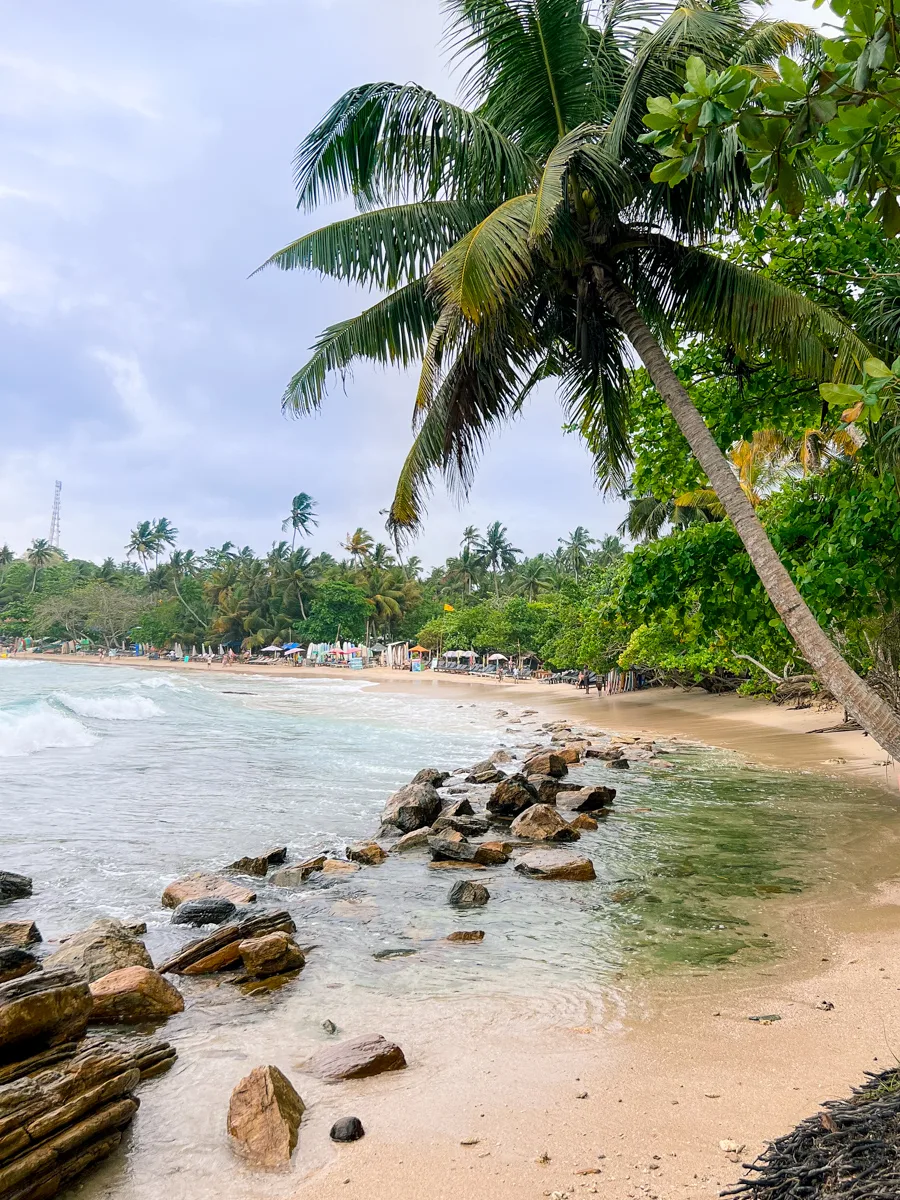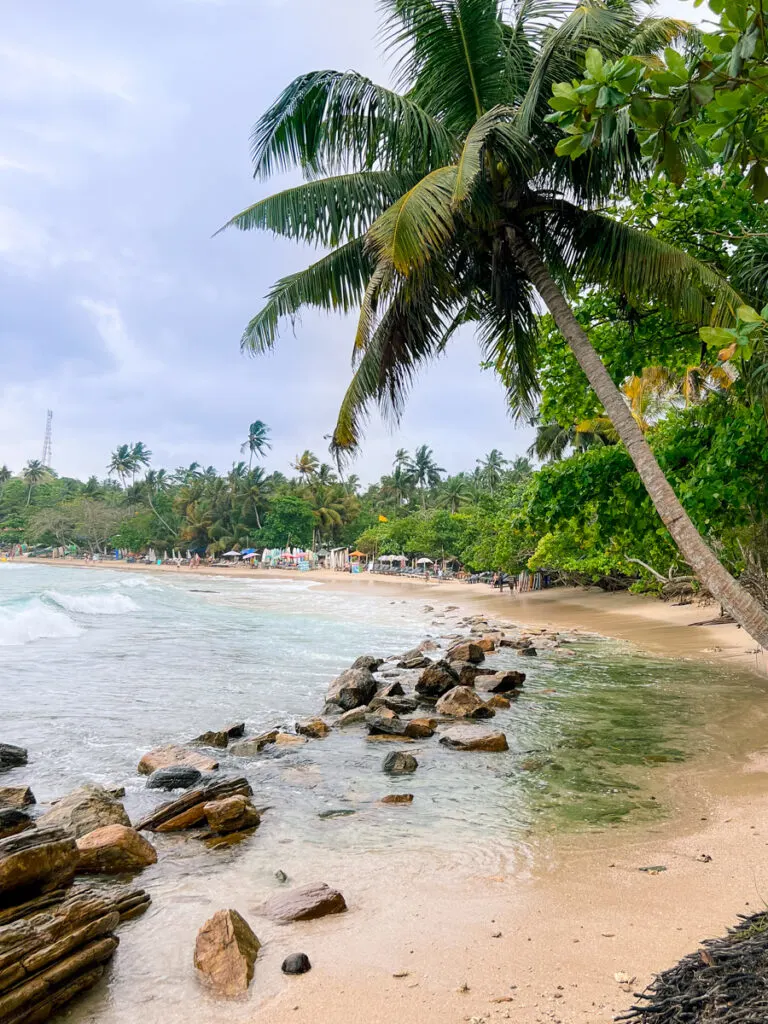 That is not to say Hiriketiya Beach does not experience rips and currents. It most certainly has days when this is the case. It is always good to ask the locals for advice if you are unsure!
Hiriketiya Beach has a bohemian vibe, with new establishments popping up. More and more co-working spaces attract individuals to stay for extended periods.
There are plenty of things to do around Hiriketiya Beach, from snorkelling with giant turtles in their natural habitat to surfing and exploring coves to visiting temples.
The sunsets are epic, and the chilled vibe makes Hirikiteya a genuinely relaxing destination. It can be woven into any Sri Lanka itinerary, whether you are travelling from Ella or Colombo.
The Best Time To Visit Hiriketiya Beach Sri Lanka
The best time to visit Hiriketiya Beach is during the dry season, typically from November to April.
Humidity is generally lower, the sun is out, and rainfall is minimal. The sea is usually calm during the dry season, making it the perfect time to surf, snorkel and swim!
December to March is the peak season around Hiriketiya Beach, so securing accommodation in advance is a good idea as things can be booked quite quickly.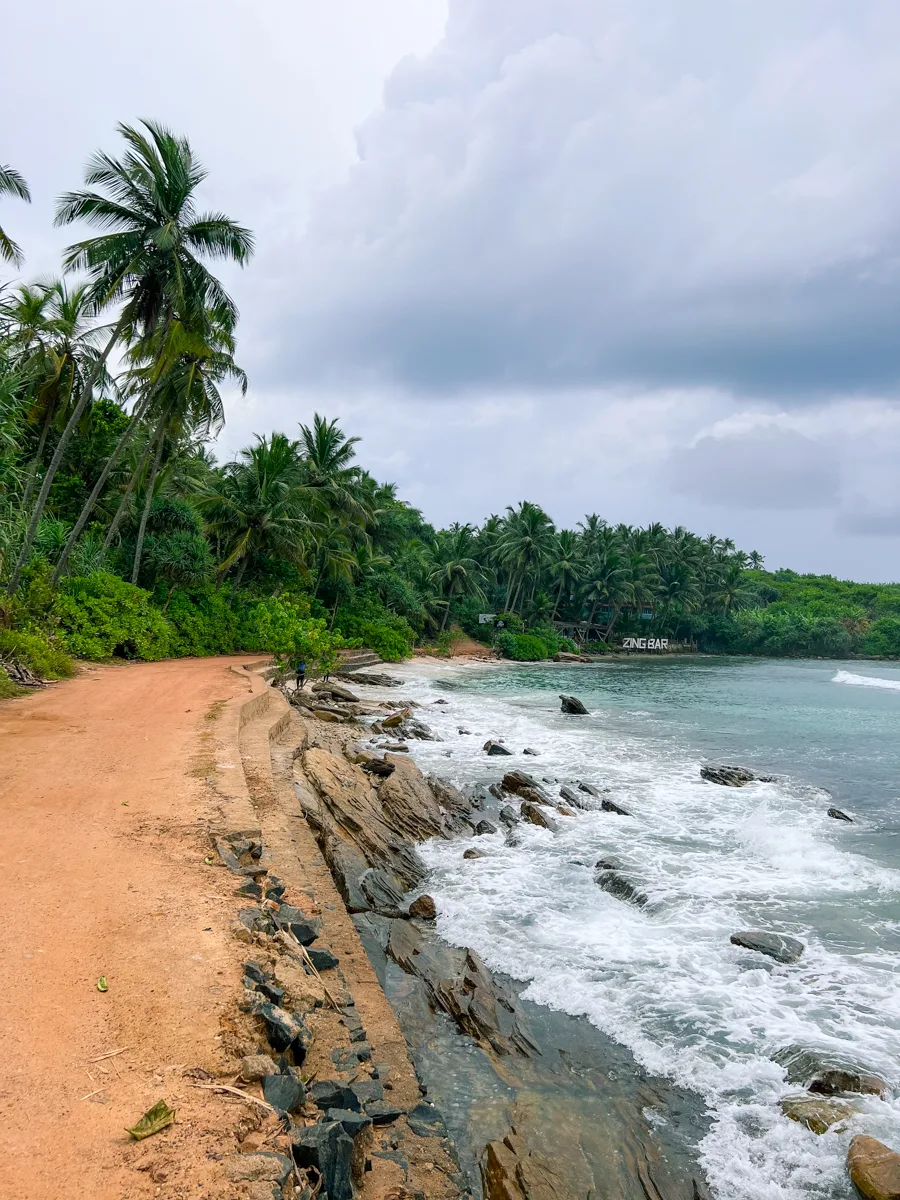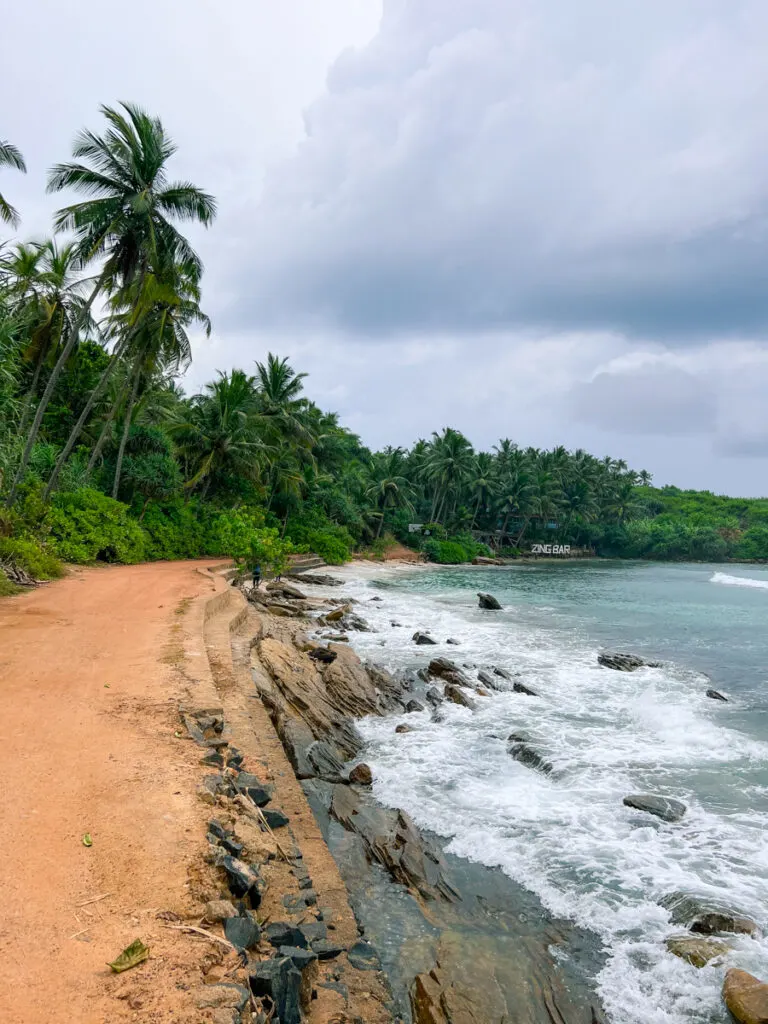 The wet season runs from May to October, when most tourists head to the east coast of Sri Lanka. However, Hiriketiya Beach can still be enjoyable.
The area is generally quiet off-season and has occasional rain showers, and it can be a little hot, particularly in April, May and June.
Off-season is a fantastic time to get a good deal on accommodation and activities around Hiriketiya Beach. Many of the cafes stay open, however, the menu choices may be slightly more limited than usual.
Where To Stay In Hiriketiya
There are some charming resorts in Tangalle, around 20 minutes from Hiriketiya Beach. Most of the accommodation in Hiriketiya is either villas, surf and yoga houses or budget-type accommodation.
Ginger Palm Villa is one of the lovely places to stay close to Hirikiteya Beach. It has four good-sized rooms and can be rented out room-by-room or by the entire villa.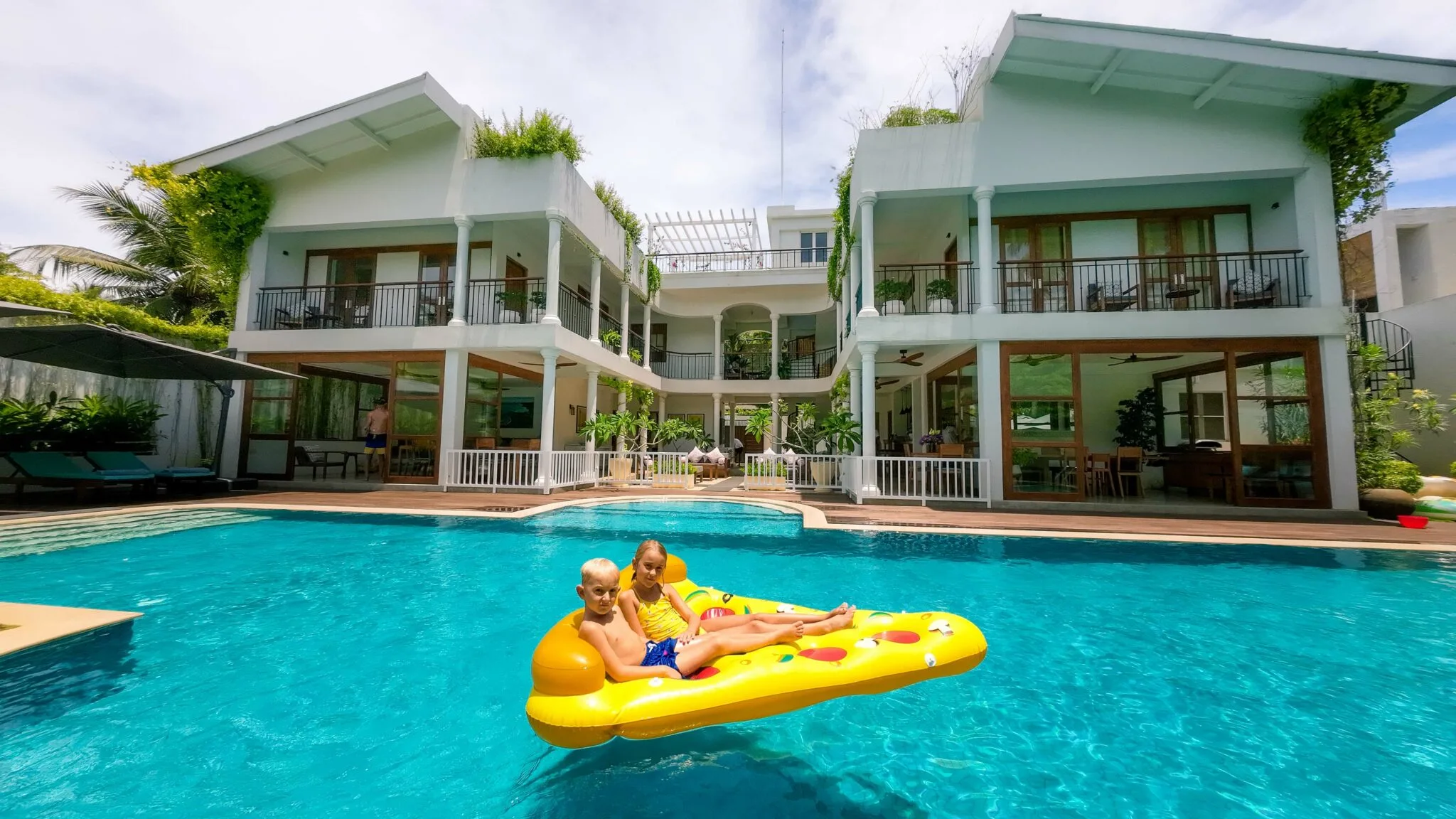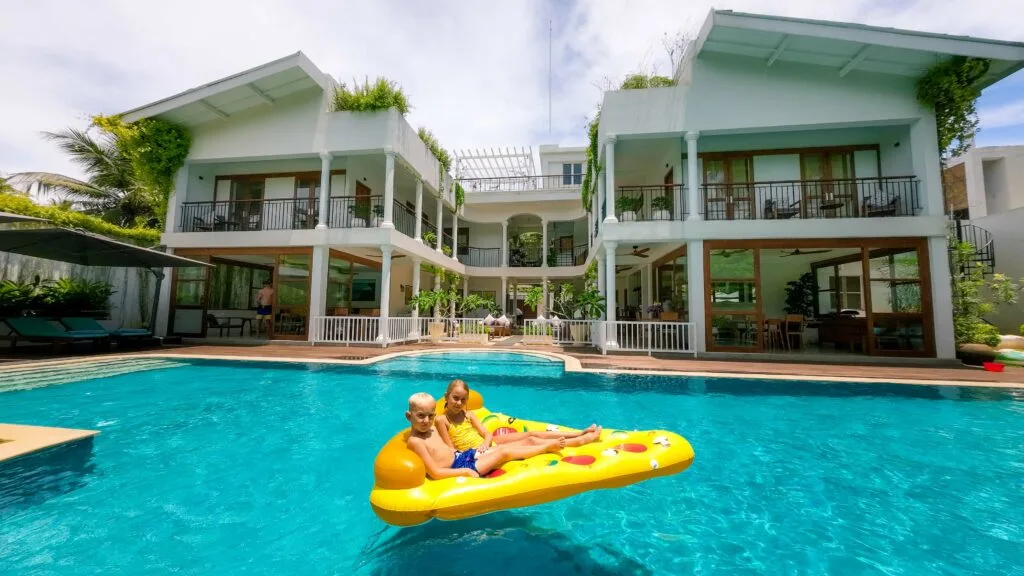 It is known as a family-friendly spot featuring a pool gate (upon request), and a games/movie room, and one of the bedrooms is beautifully designed with kids in mind with its 4-bed bunks!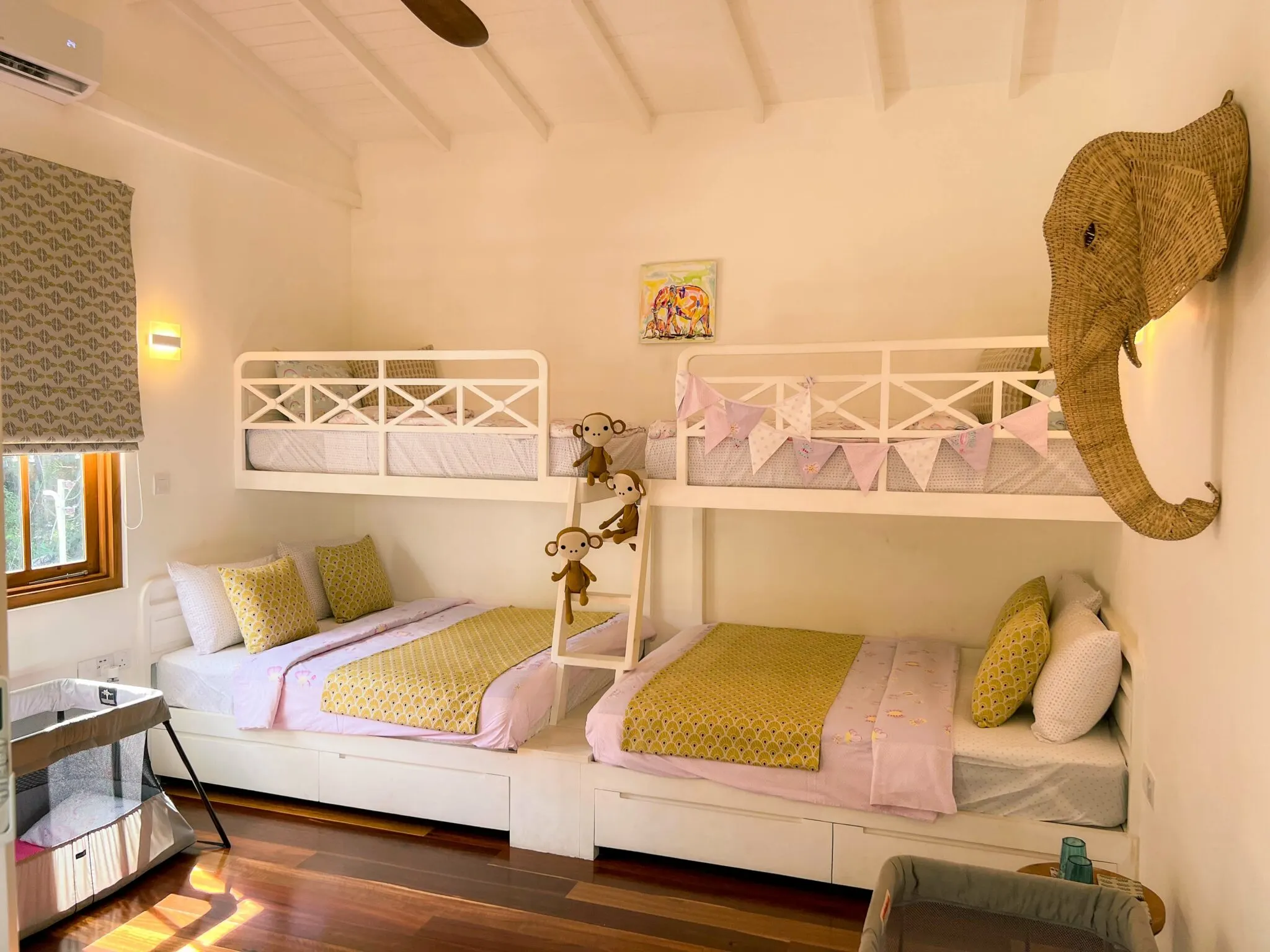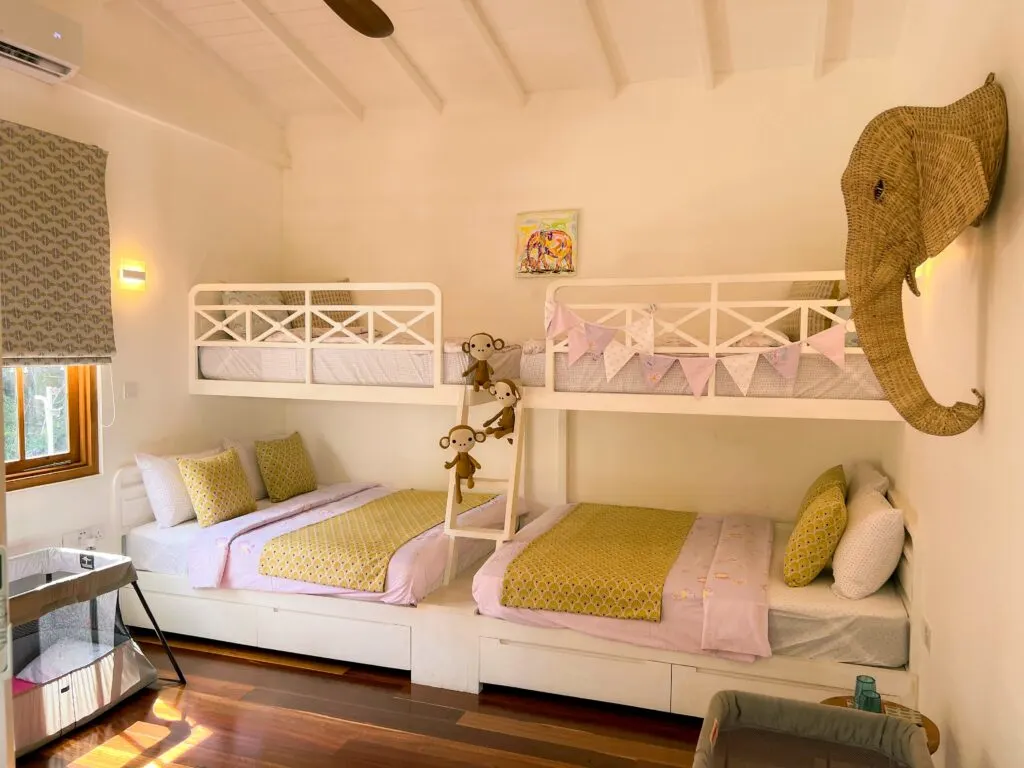 The villa is just a few minutes from Hiriketiya Beach and a relaxing, nice place to stay. Breakfast and a menu for lunch and dinner are available, but orders must be made in advance. The food is delicious so it is well worth booking a meal in one evening!
Book a stay at Ginger Palm Villa here.
How To Get To Hiriketiya Beach Sri Lanka
There are several ways to get to Hiriketiya Beach in southern Sri Lanka. The most reliable way is to arrange a private transfer. I use the same driver all of the time since he speaks good English, and has a nice safe car with working AC.
If you want to contact him via WhatsApp, his name is Jeewaka 0094762986233. He is quite fair with his prices and always cross-checks on the Pick Me local taxi app.
Pick Me is another option. I have had mixed experiences overall. The prices are certainly much lower than arranging a taxi from the side of the street. It is worth noting, many local drivers do not like this app as it brings down the market prices.
Taxi and tuk-tuk drivers can be slightly territorial of their patch and do not like the Pick Me drivers coming to take people from within it.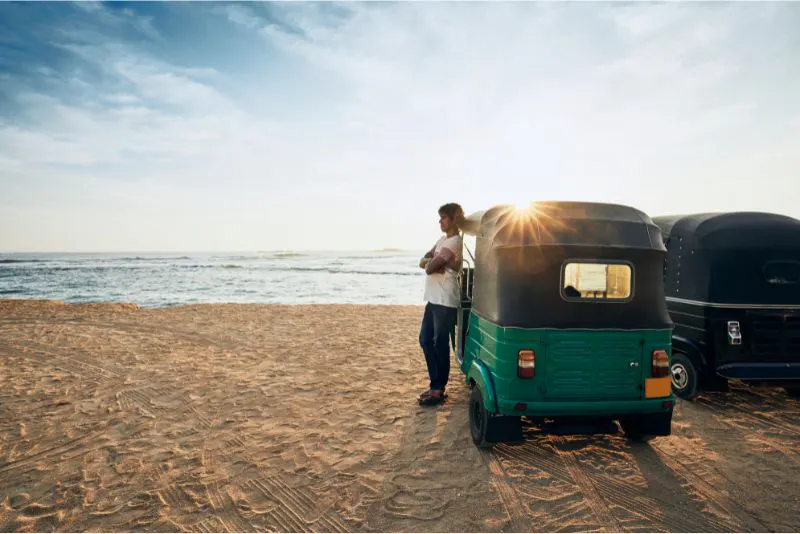 We've had some perfect rides on Pick Me but equally had some drivers who are unprofessional and demand extra money after calling to find out if we are local. It depends on how much hassle you are willing to endure for a few rupees.
Otherwise, taking a train to the local train station is another great option if you travel long distances.
If you travel from Colombo to Hiriketiya Beach, take a scenic train ride along the coast headed for Matara. Booking train tickets in advance to secure first-class seats is always a good idea since they are so affordable.
Once you reach Matara, the final leg of your journey to Hiriketiya Beach can be completed by tuk-tuk or taxi. The ride takes approximately 20-30 minutes, depending on the traffic.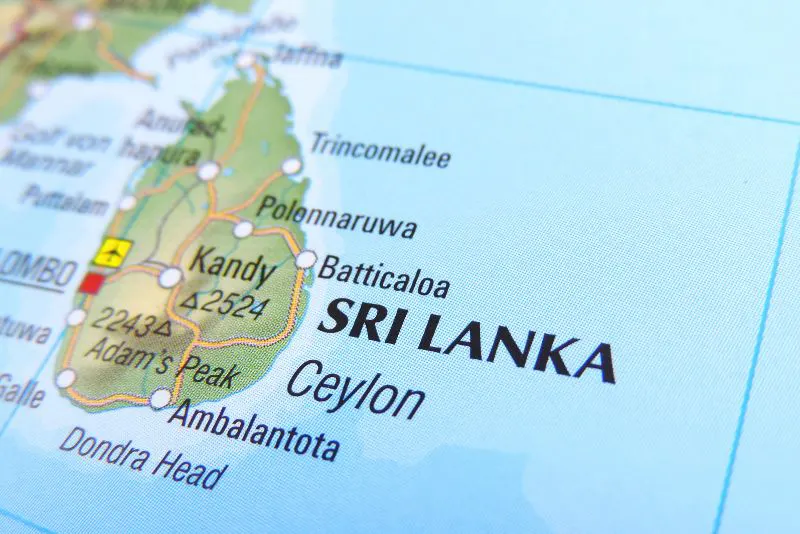 Buses are a popular mode of transportation. However, I advise staying well away from the buses. The drivers are dangerous. Going around corners and tight bends while overtaking is standard behaviour.
Unfortunately, buses are privatised in Sri Lanka, meaning they always race one another to get the next set of paying customers.
How To Get Around Hiriketiya
Hiriketiya Beach and the surrounding area are small, and it's easy to walk around. There are no footpaths, so just be careful to watch for oncoming tuk-tuks or cars.
Taking a tuk-tuk is the best mode of transport for trips to attractions or beaches. Overall I found tuk-tuk drivers around Hiri to be fair with their prices compared to Galle and Ella. Always check the prices before setting off to avoid any problematic conversations later!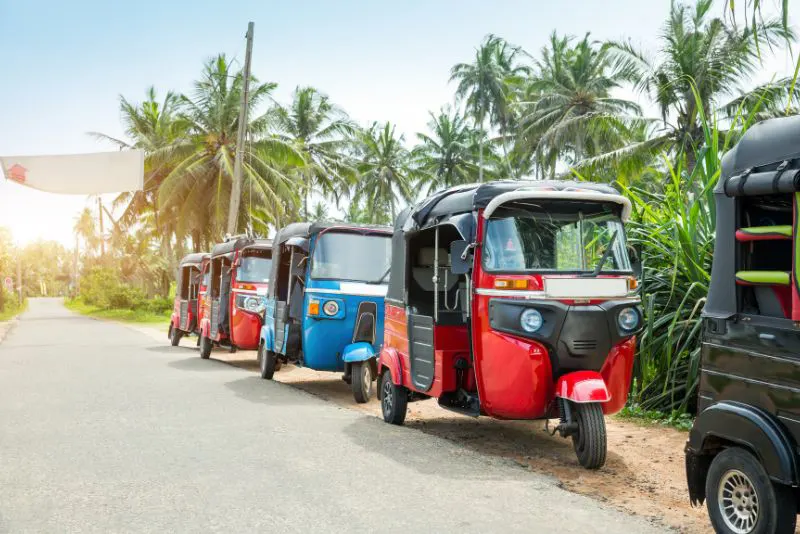 You can rent bicycles, scooters or tuk-tuks near Hiriketiya Beach in a few places. Some accommodations may provide bicycle rentals.
This provides a little more freedom to explore the areas surrounding Hiriketiya Beach at your own pace. Just be careful with the buses as the roads are very narrow and close to the beach area.
Things To Do In Hirikiteya
There are plenty of things to do around Hirikiteya Beach. Whether you want to surf, snorkel, dive, eat incredible food, do a yoga class or explore a temple, here are our top suggestions!
Hiriketiya Surf
Surfing is one of the most popular activities in the Hirikiteya Beach area and is ideal for those learning.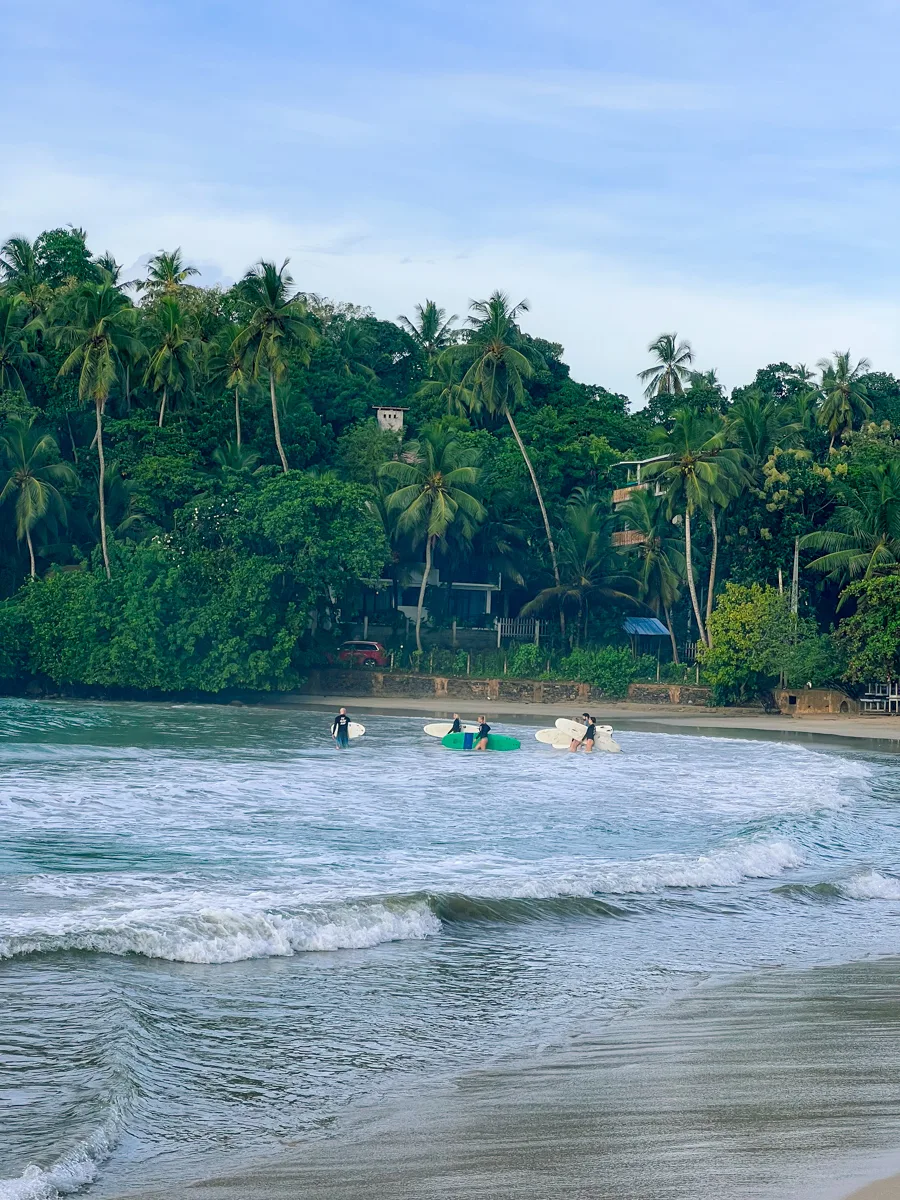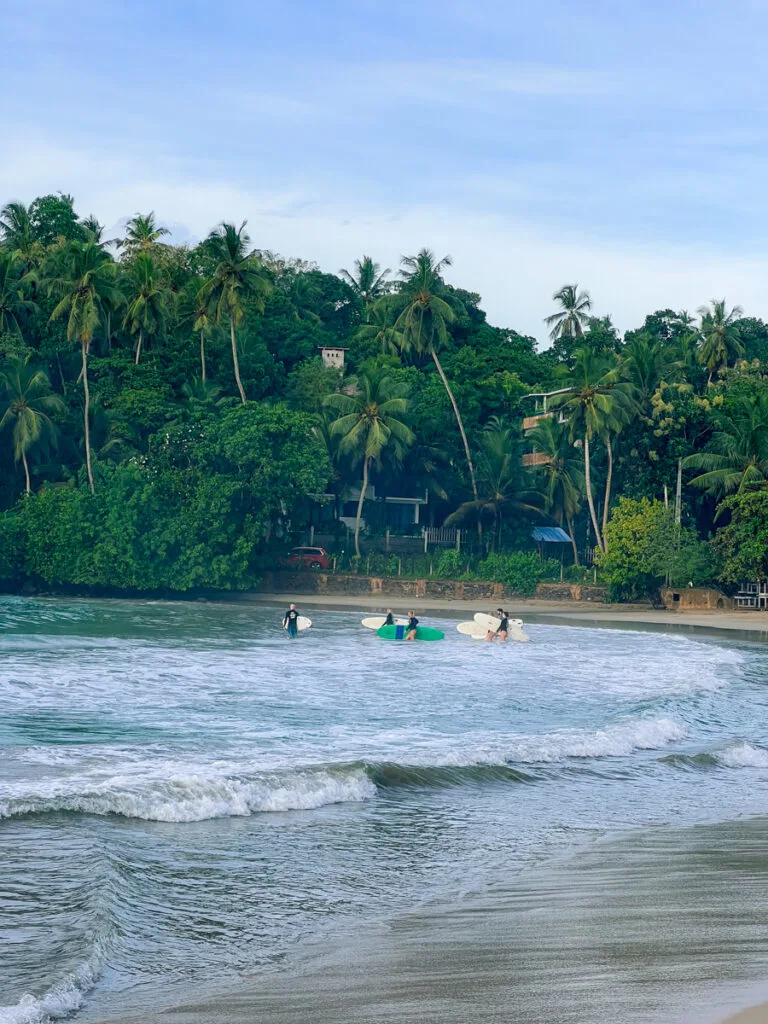 Quite a few surf houses include surfing lessons as part of their stay. Surfing lessons are straightforward to arrange on the beach. Try to pick a nice calm day for your first try at surfing!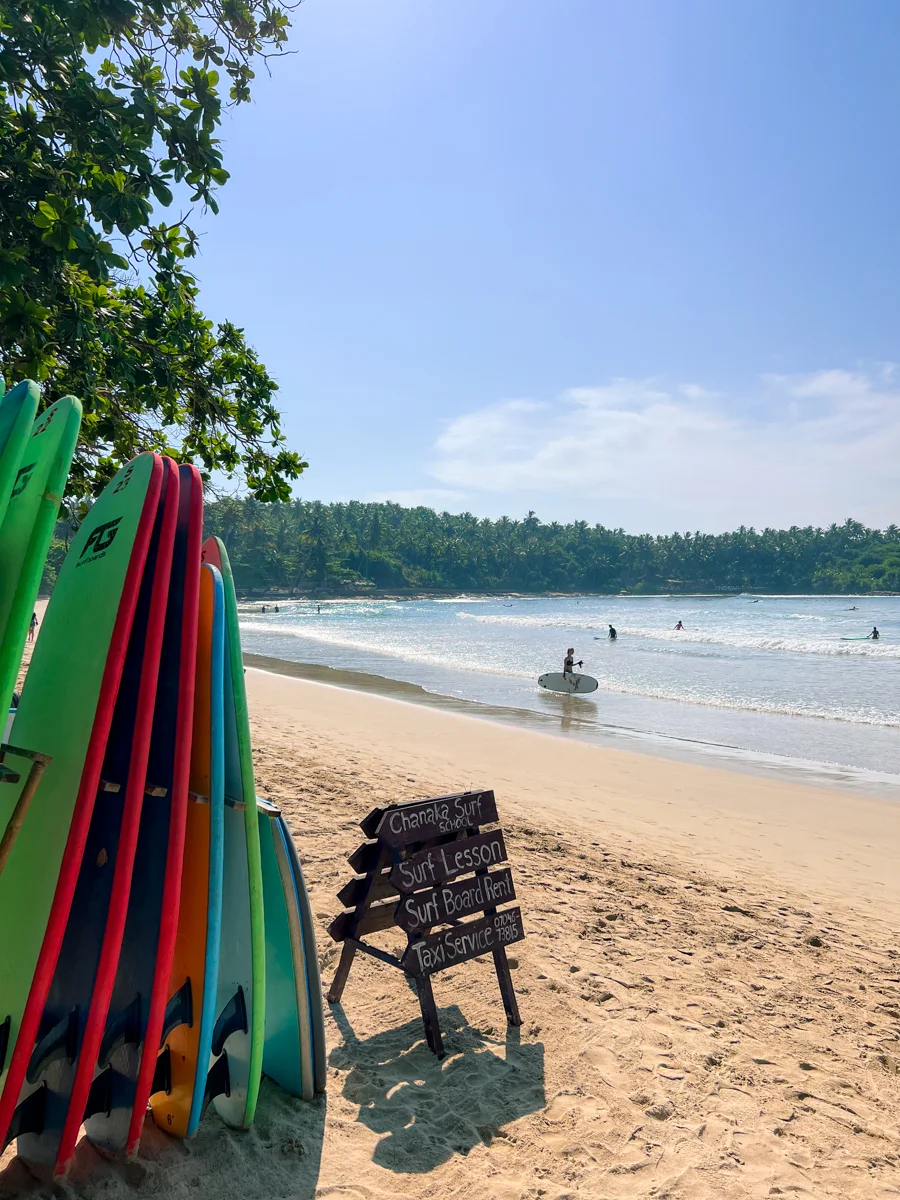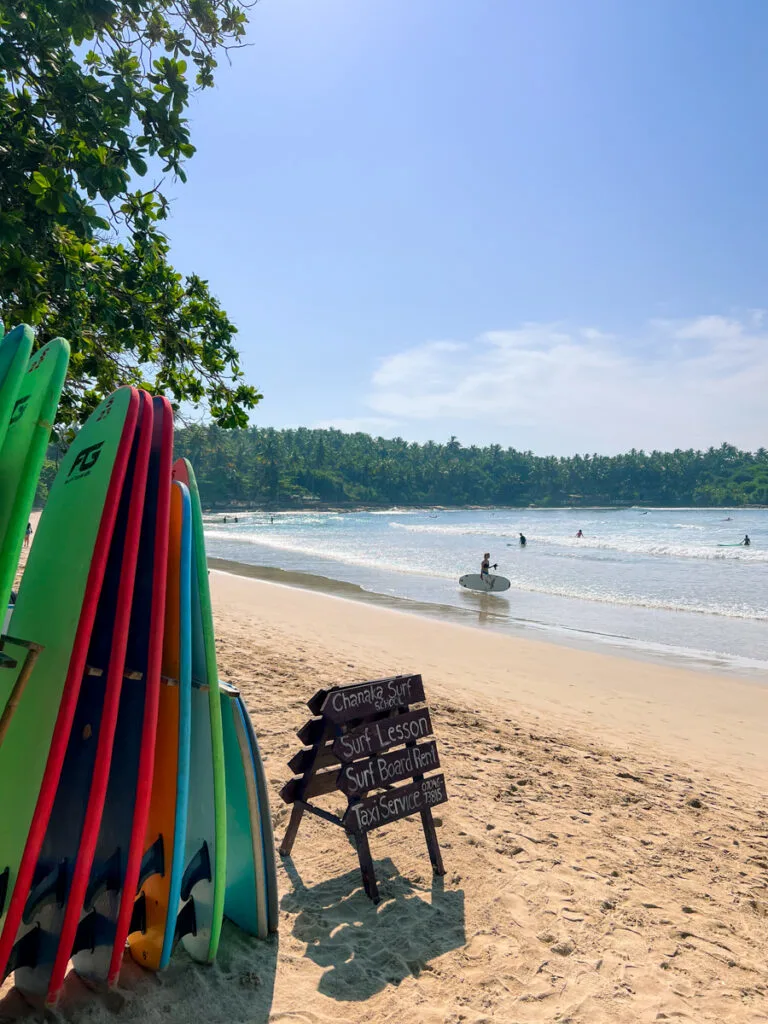 Don't forget the sun cream and a rash vest!
Snorkelling
There are many spots to snorkel close to Hiriketiya Beach. My favourite spot is Turtle Point in Dickwella, just after sunrise.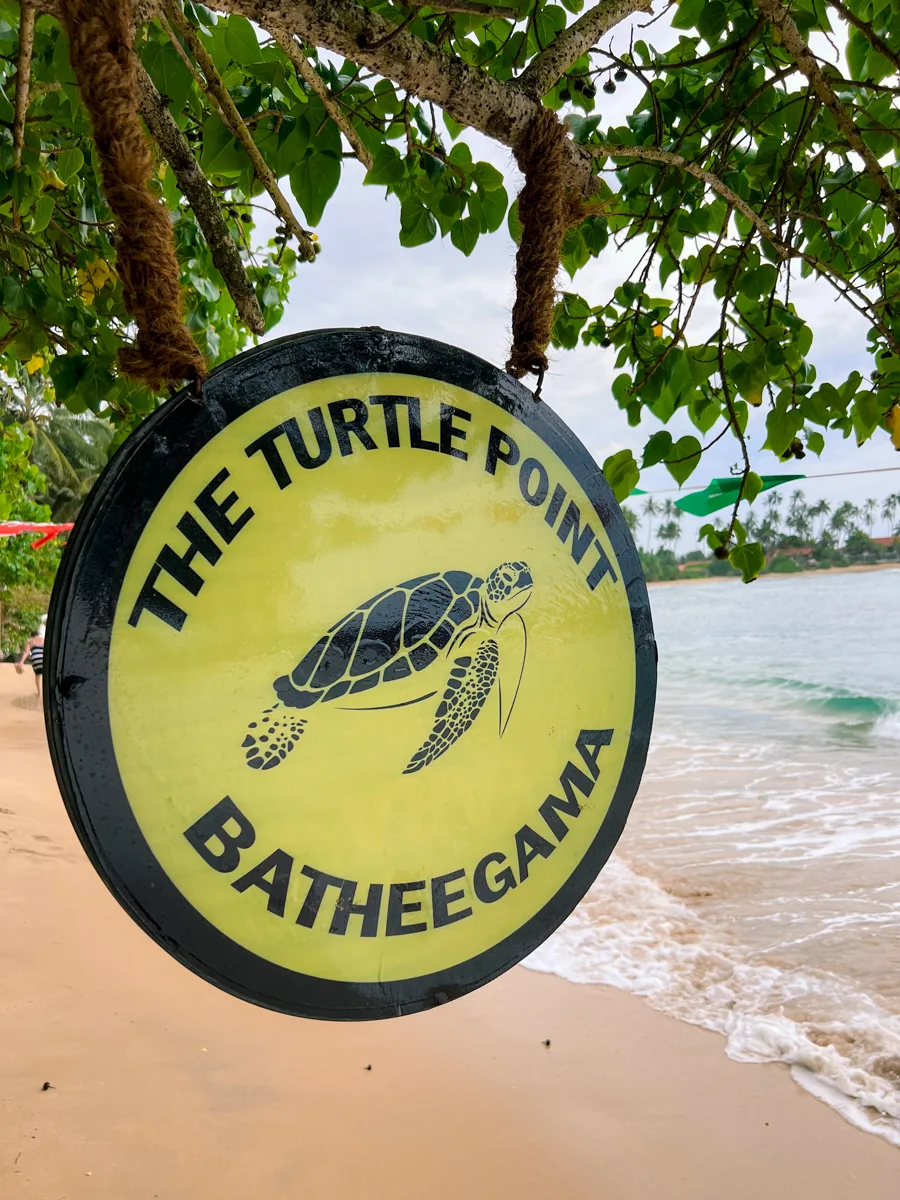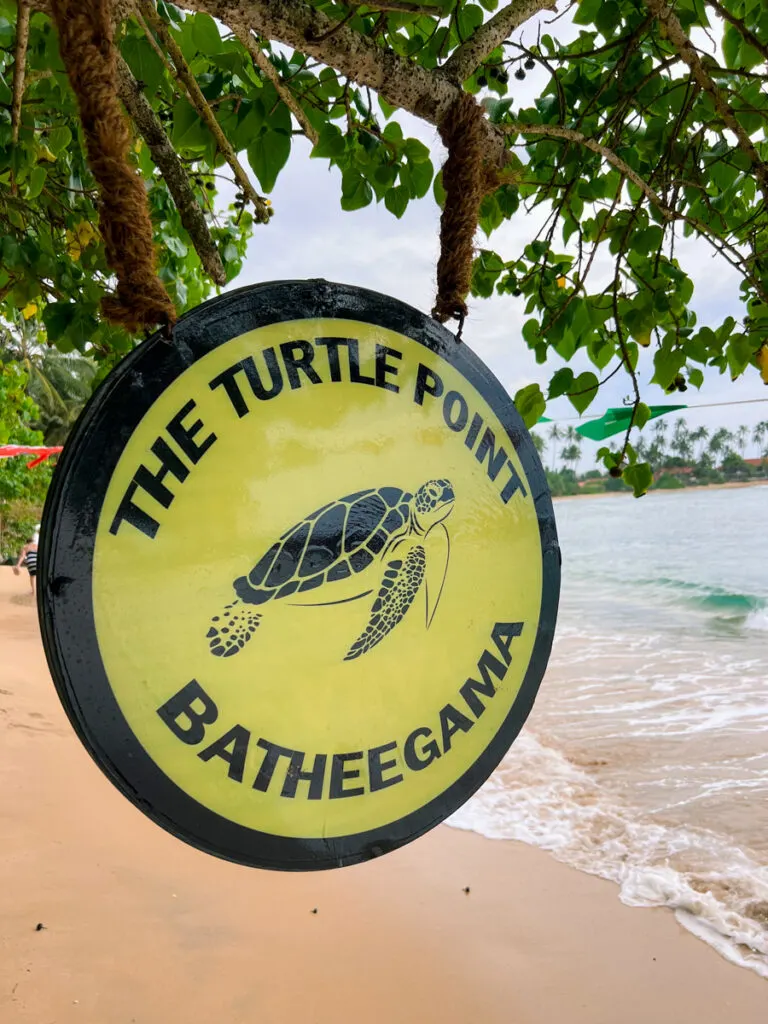 Even in high season, no one is around at this time, and you can swim with giant turtles right at the edge of the beach. There is no need to swim far from the shore, so children can enjoy the experience too.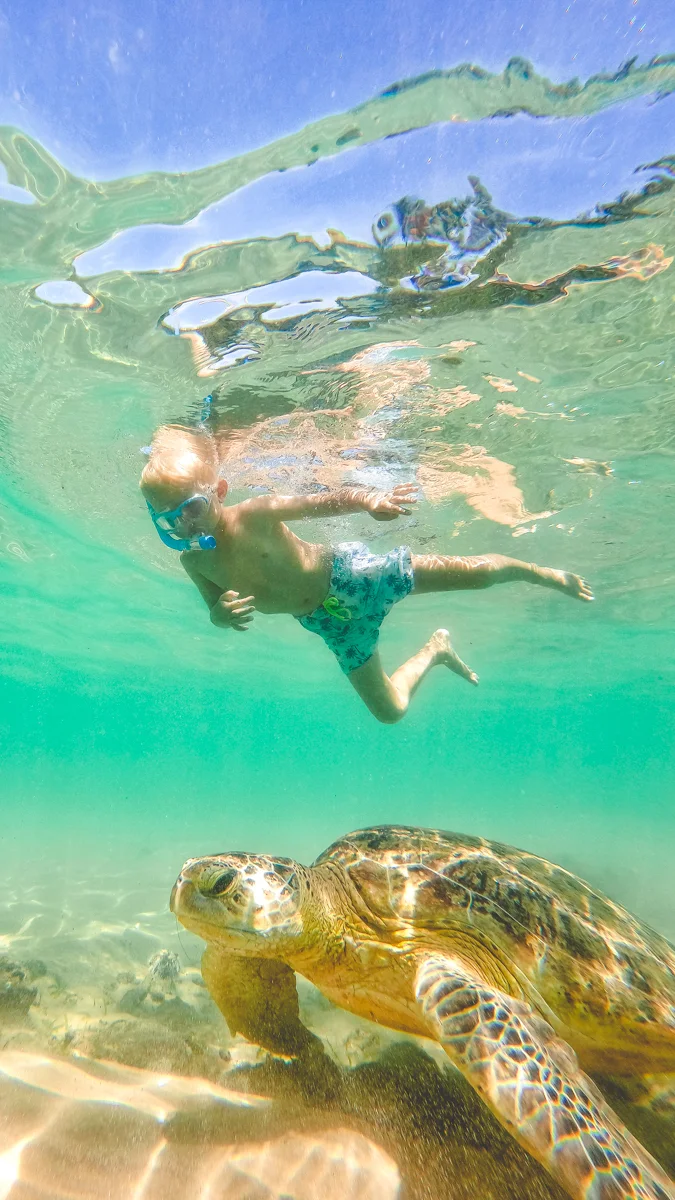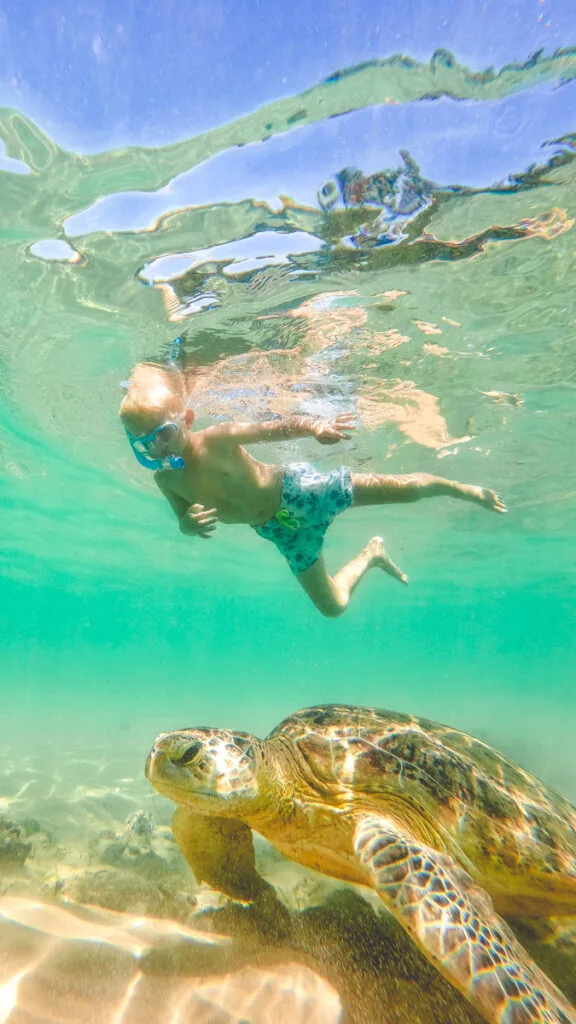 Don't forget a snorkel and leave your valuables at your accommodation if you are alone. A few shacks along the beach sell fresh coconuts, a perfect early-morning thirst quencher.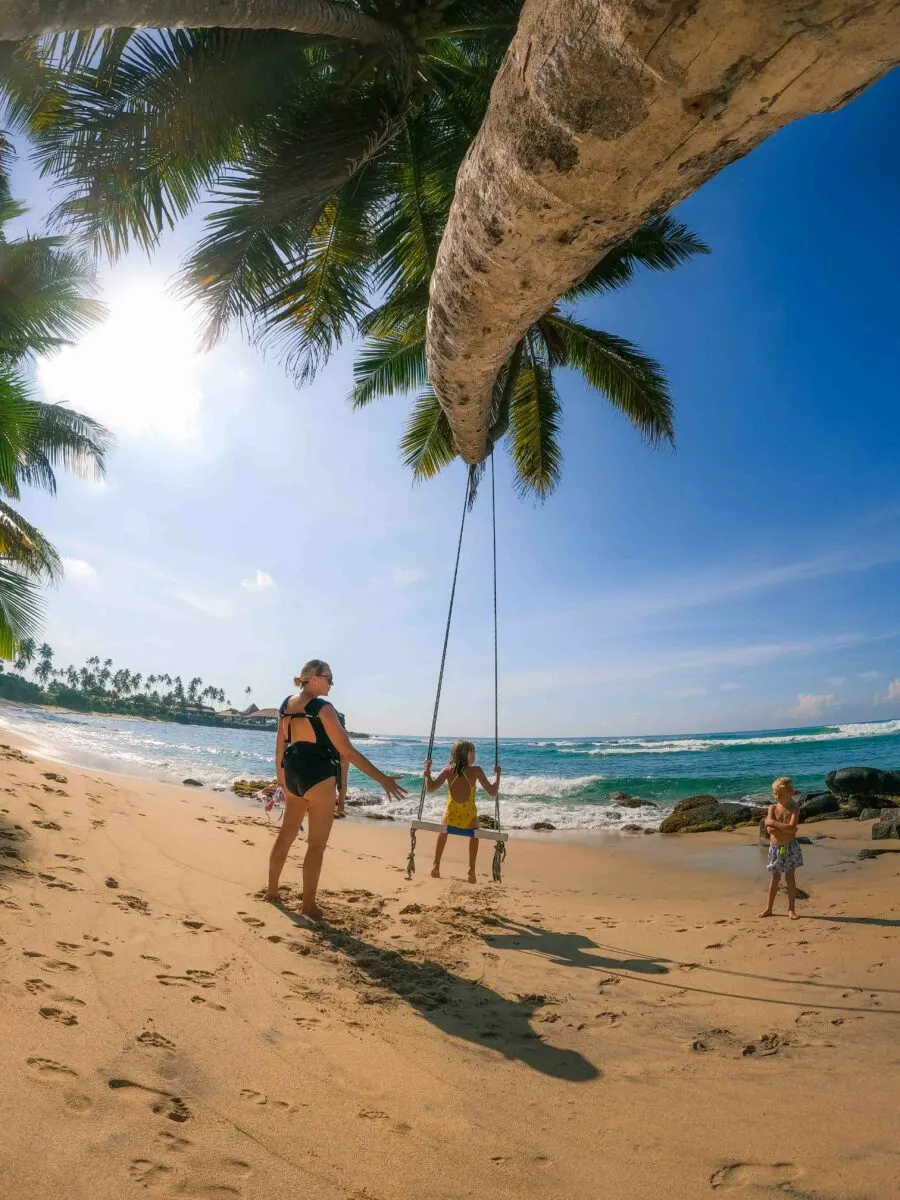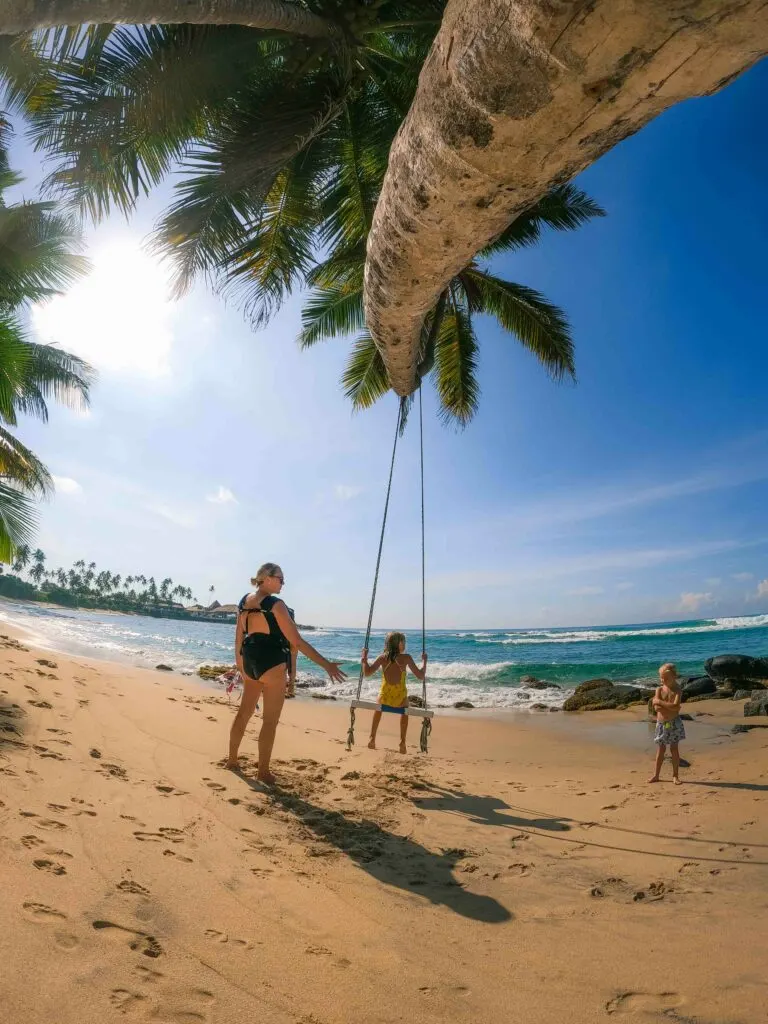 Also, at Turtle Point is a lovely palm tree swing which Sri Lanka is famous for!
Explore Nearby Beaches
There are many coastal spots near Hiriketiya Beach. Some are more untouched than others. Dickwella Beach is super pretty and worth a wander along.
Watch out for baby turtles walking to the water's edge as many adult turtles lay their eggs around the area.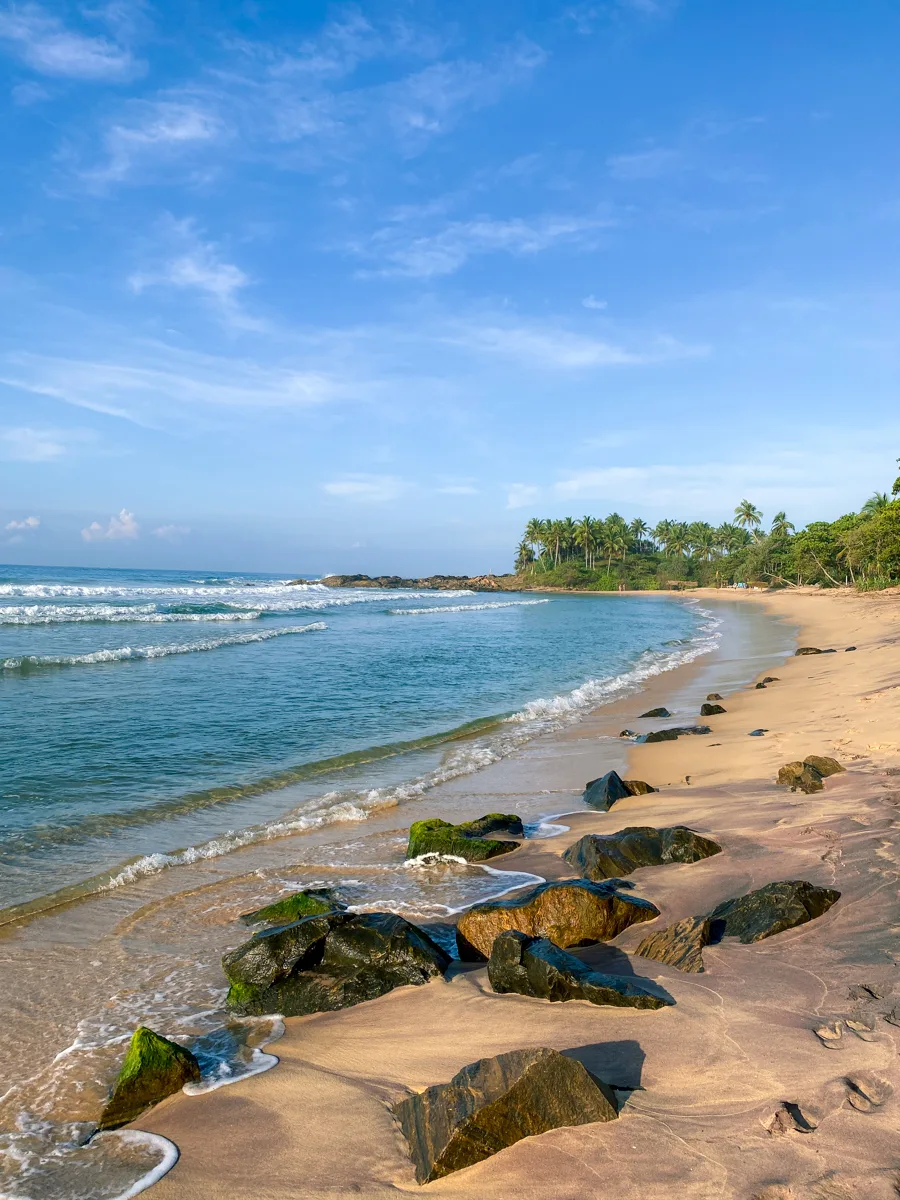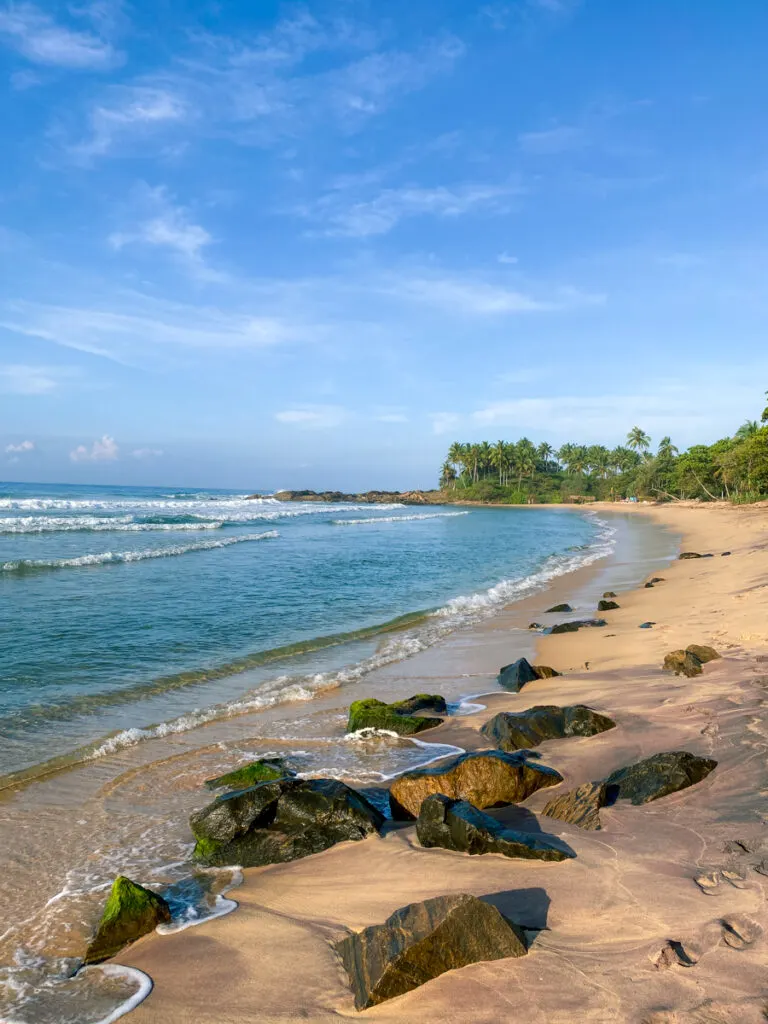 Blue Beach Island is a stunning stretch of sand with the ocean on either side, which leads to an island. Sometimes the water from either side crashes together.
Take a wander through the island, there are beautiful rock formations in the water on the other side beneath the arching coconut trees. It's a unique spot and worth a visit since it's so close to Hirikiteya Beach.
Kudawella Beach is another lovely spot further along than Blue Beach Island. Officially this beach crosses into the next district, Hambantota.
It is one of the quieter beaches and is in the shape of a crescent. The water is crystal clear and a beautiful turquoise colour.
Wewurukannala Buduraja Maha Viharaya Temple (not suitable for young children)
Whilst visiting Hiriketiya Beach, surfing and enjoying the coastline is most certainly a highlight of the area, there are some engaging cultural experiences too.
The Wewurukannala Buduraja Maha Viharaya Temple is unique compared to many other temples in Sri Lanka.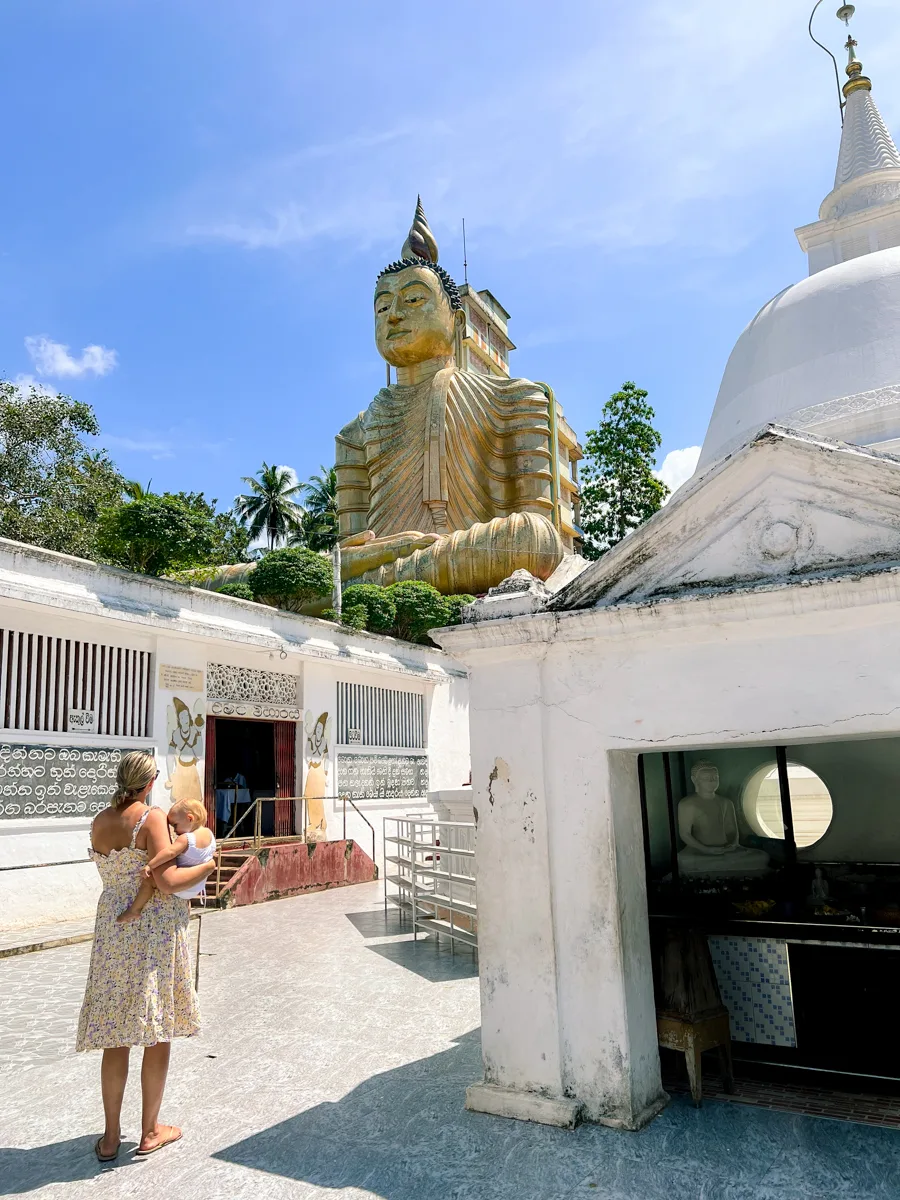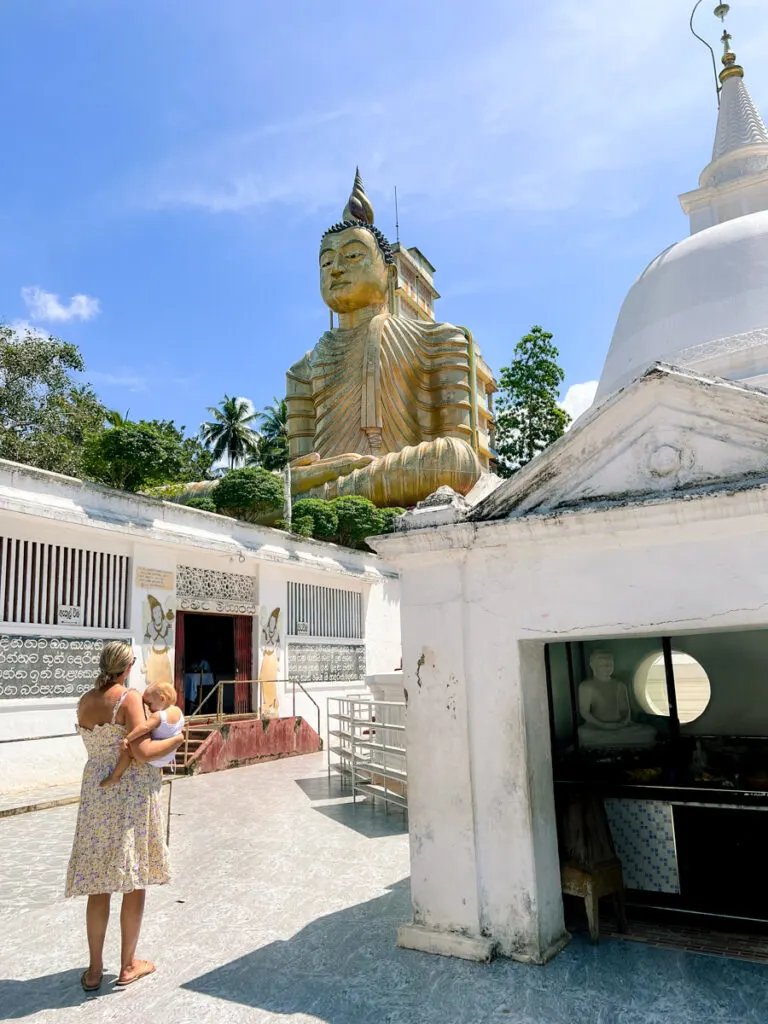 It features a giant golden Buddha sitting cross-legged and surrounded by 18th-century colonial-influenced buildings. Here is the catch, to get to the Buddha, you must first navigate a tunnel which depicts scenes from hell.
This is unlike any other temple, and the tunnel features life-sized statues depicting different potential hell scenes. One shows a human being hacked, whilst another shows a human being immersed in a cauldron.
Of course, this would not suit young children, so please consider this before visiting.
Mulkirigala Raja Rock Temple
The Mulkirigala Raja Rock Temple is approximately 35 minutes drive from Hirikiteya Beach and is an old but charming temple. It is nothing like Wewurukannala Buduraja Maha Viharaya Temple.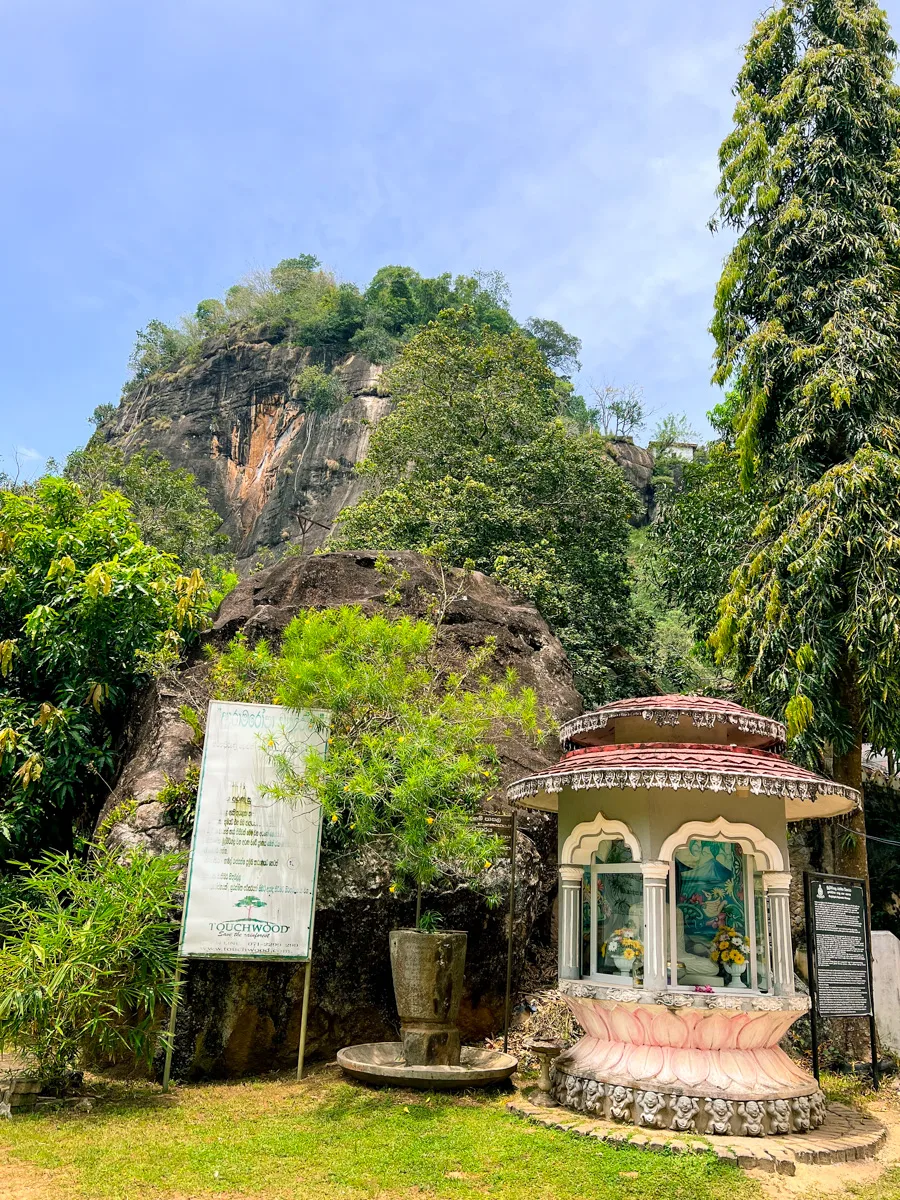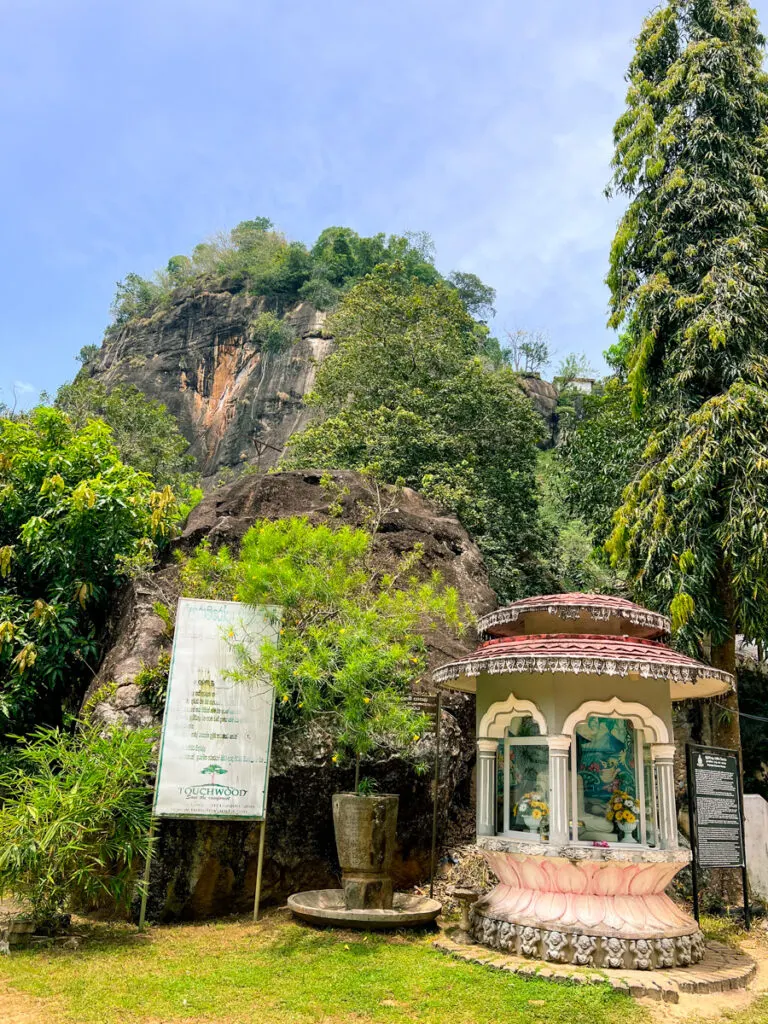 It is built on a 205-meter-high natural rock and has a secluded and secretive feel, as it is less crowded than other famous temples.
To reach the top, there are slightly precarious rickety stairs, requiring caution. The monkeys that inhabit the area can be seen bathing in a pond at the summit, but be wary of their mischievous nature and hide any food to avoid encounters.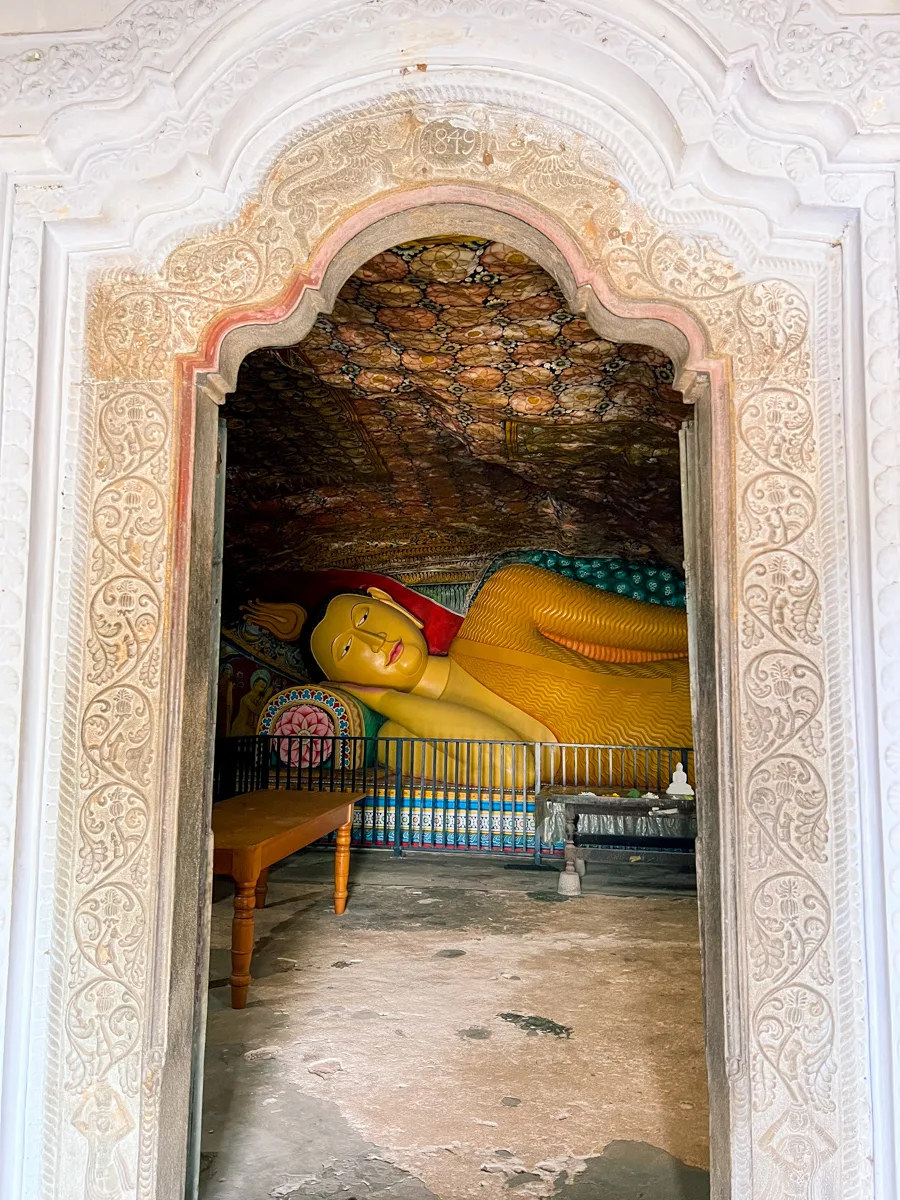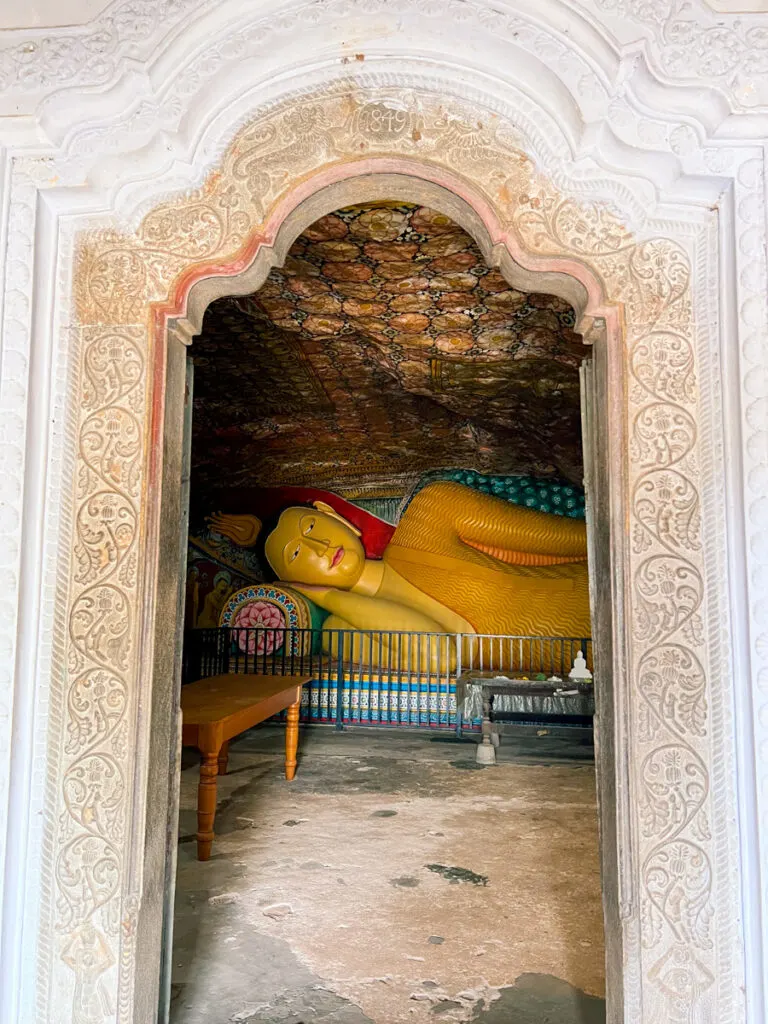 Remember to dress modestly, covering shoulders and knees, when entering the temple.
Despite being less cared for, this adds to the temple's charm. It was constructed in the third century and held an important place in Sri Lanka's Buddhist history, with royal patronage from successive kings.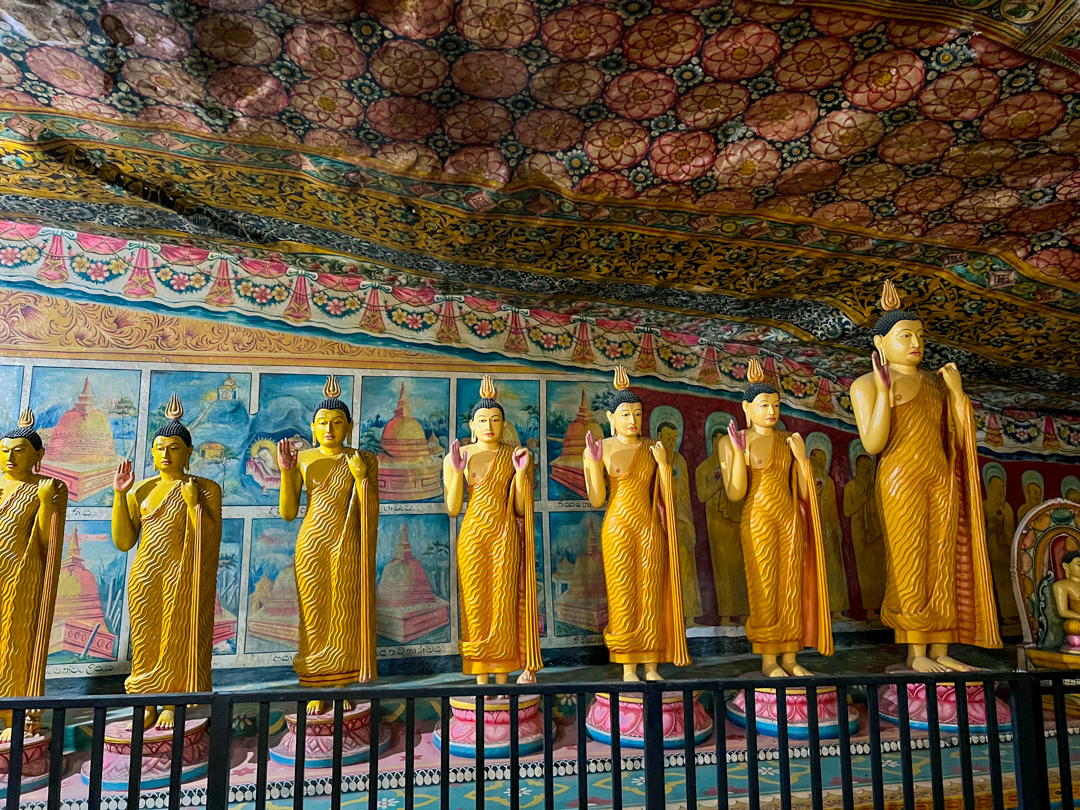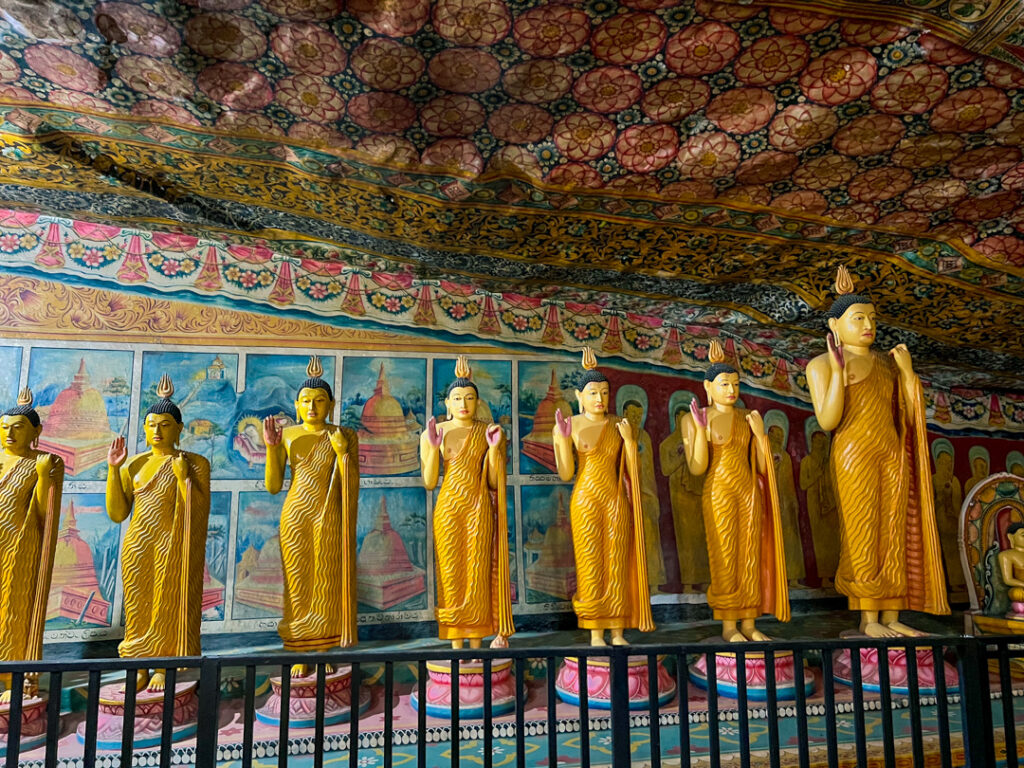 Inside the temple caves is a stunning collection of paintings and sculptures from the Kandyan Era, depicting the life of Gautama Buddha and Jataka stories.
Hummanaya Blow Hole

Hummanaya Blow Hole is just 12 minutes from Hiriketiya Beach, near the village of Kudawella. It is considered the second most giant blowhole in the world and the only one in Sri Lanka.
The water can reach up to 25 metres or 82 feet high. It happens when the sea water rushes into a submerged cavern and pushes the water upwards.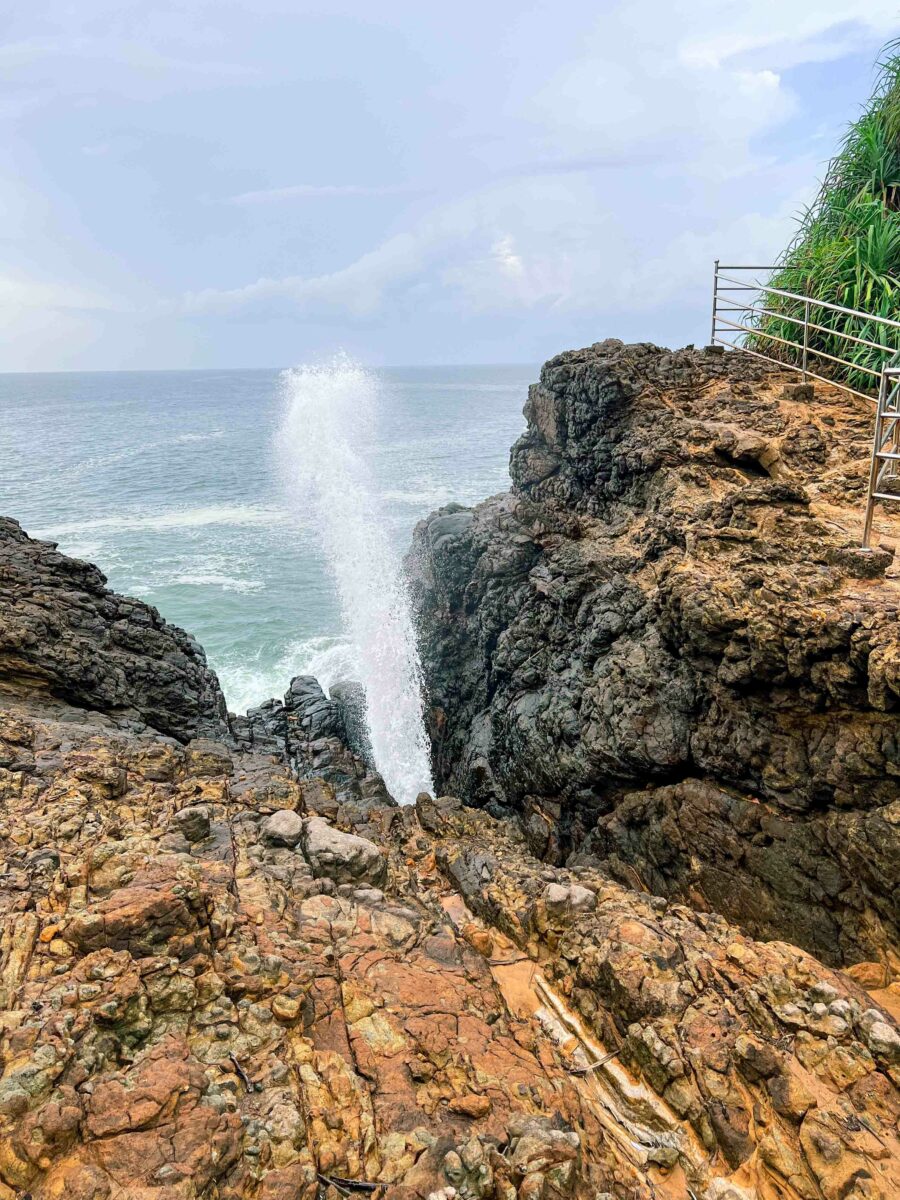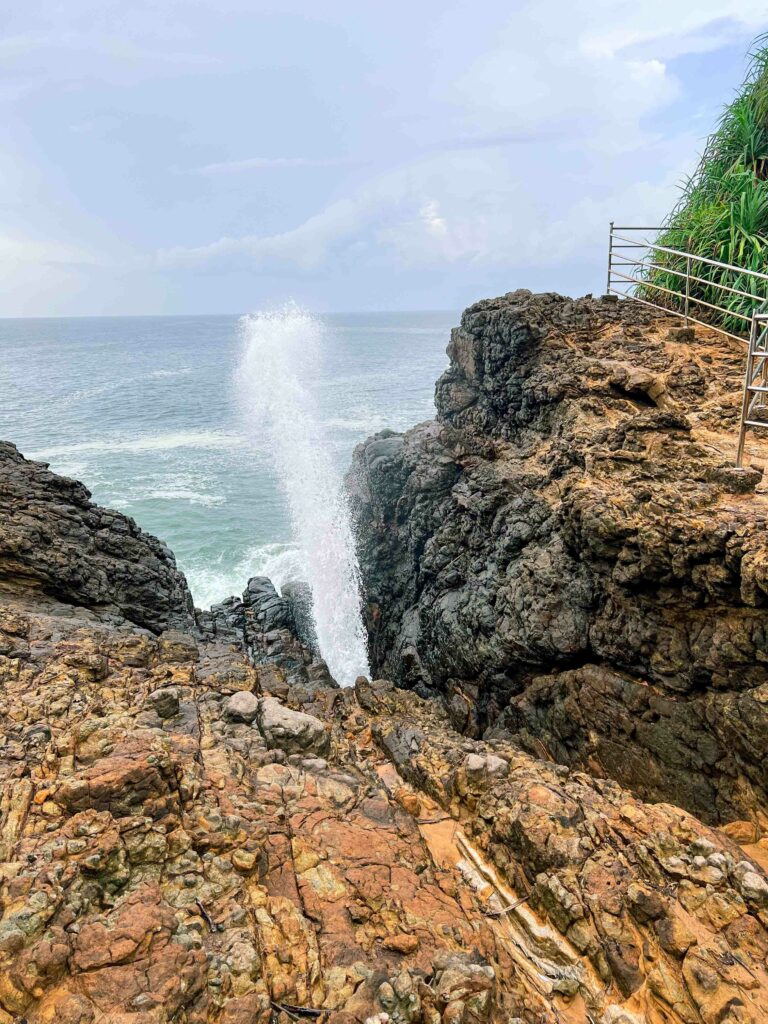 It's a great sight and a reminder of the power of the ocean. Depending on the conditions of the sea, it can happen around every two minutes. Make sure to keep a reasonable distance for safety reasons.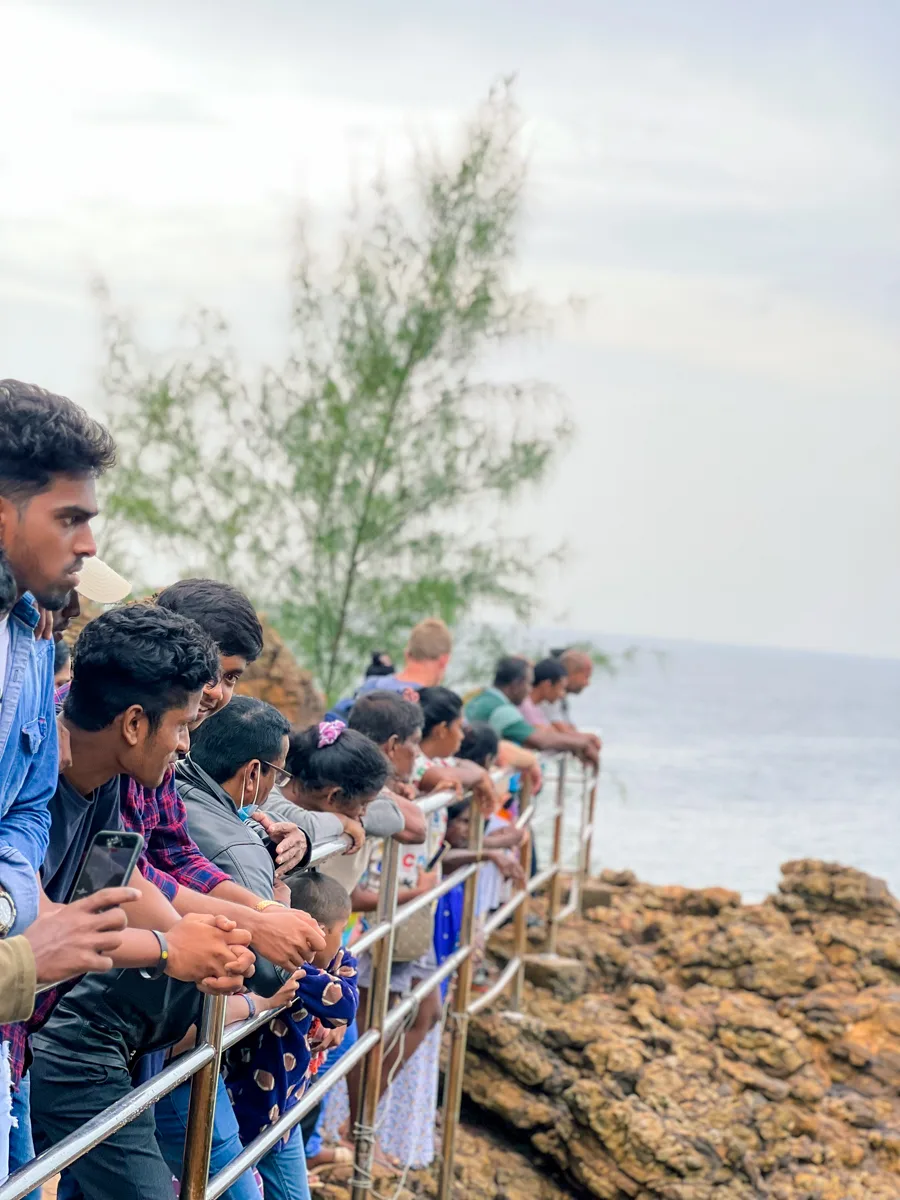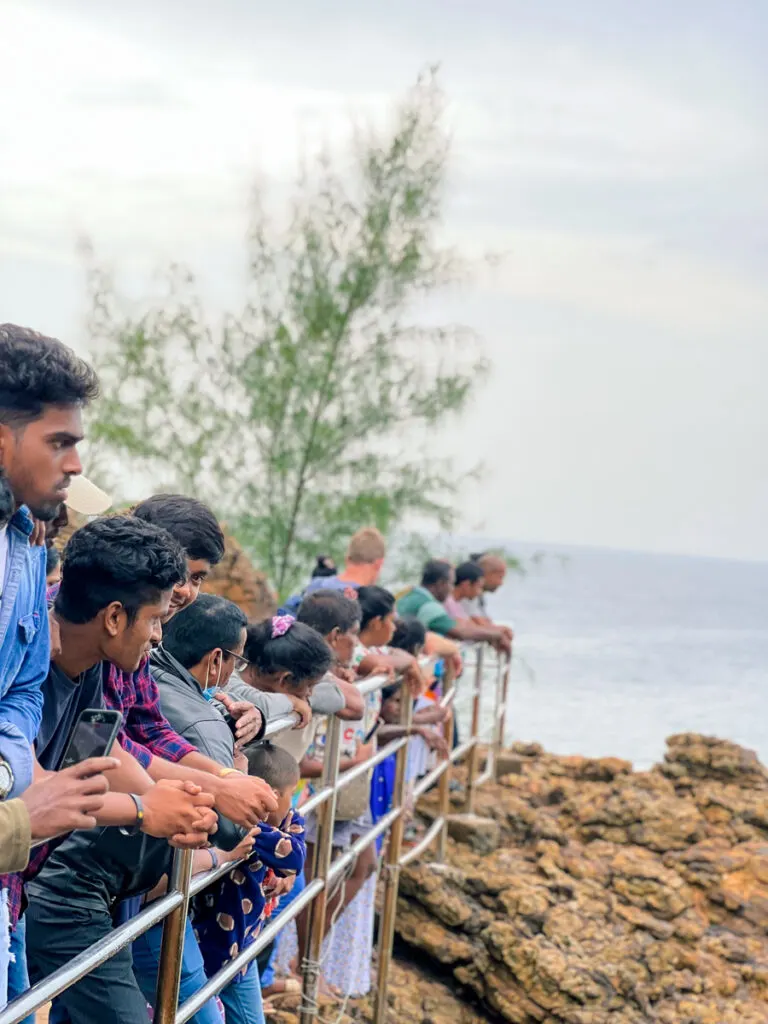 There are a few tours of the area, which include Hummanaya Blow Hole.
Dondra Lighthouse
Dondra Lighthouse is another attraction not too far from Hirikiteya Beach. As previously mentioned, it is the most southerly tip of Sri Lanka, looking out onto the vast Indian Ocean.
It is the country's tallest lighthouse and one of the tallest in Southeast Asia. Constructed in 1890, this brick tower stands at a height of 49 meters (161 feet).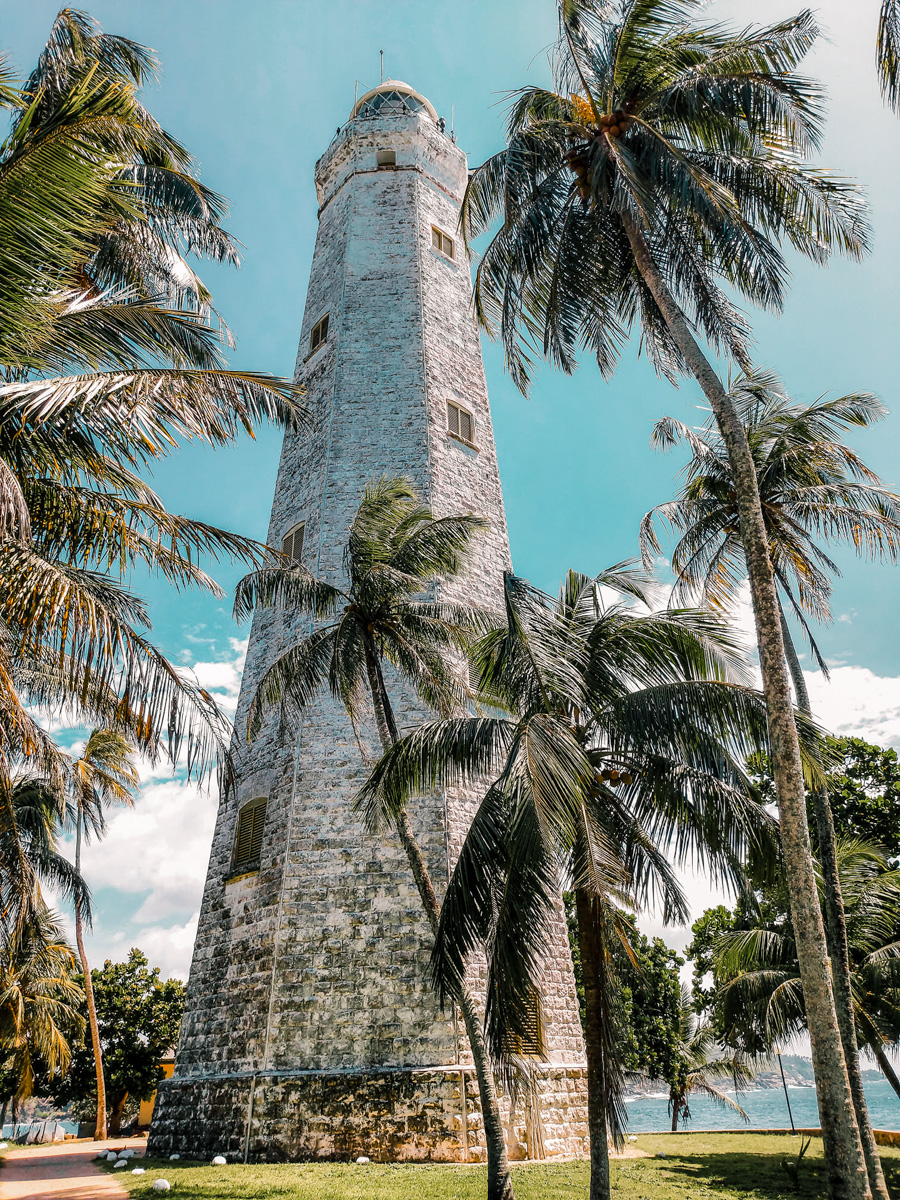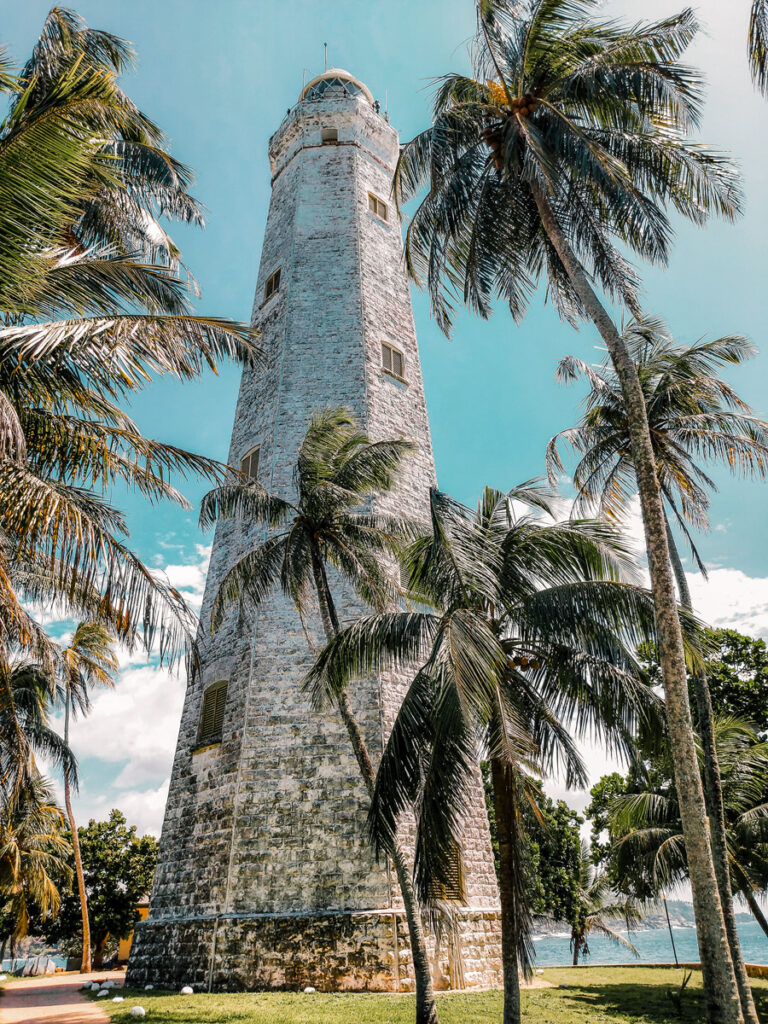 Dondra Lighthouse has an octagonal shape with a balcony and lantern. It is still in operation and maintained by the Sri Lanka Ports Authority. It dates back to the late 1800s, some materials were sourced from quarries in Scotland and Cornwall in England.
The lighthouse has seven floors with 14 windows and 196 steps to the top and is open to the public to climb. The spectacular views over the ocean make it worth the climb!
Catch A Sunset
The sunsets are incredible in Sri Lanka, and there are a few beautiful spots to relax with a sundowner.
Perch on the beanbags with a cocktail, coconut or lion beer at La Playa, one of Hirikitiya's beachfront restaurants.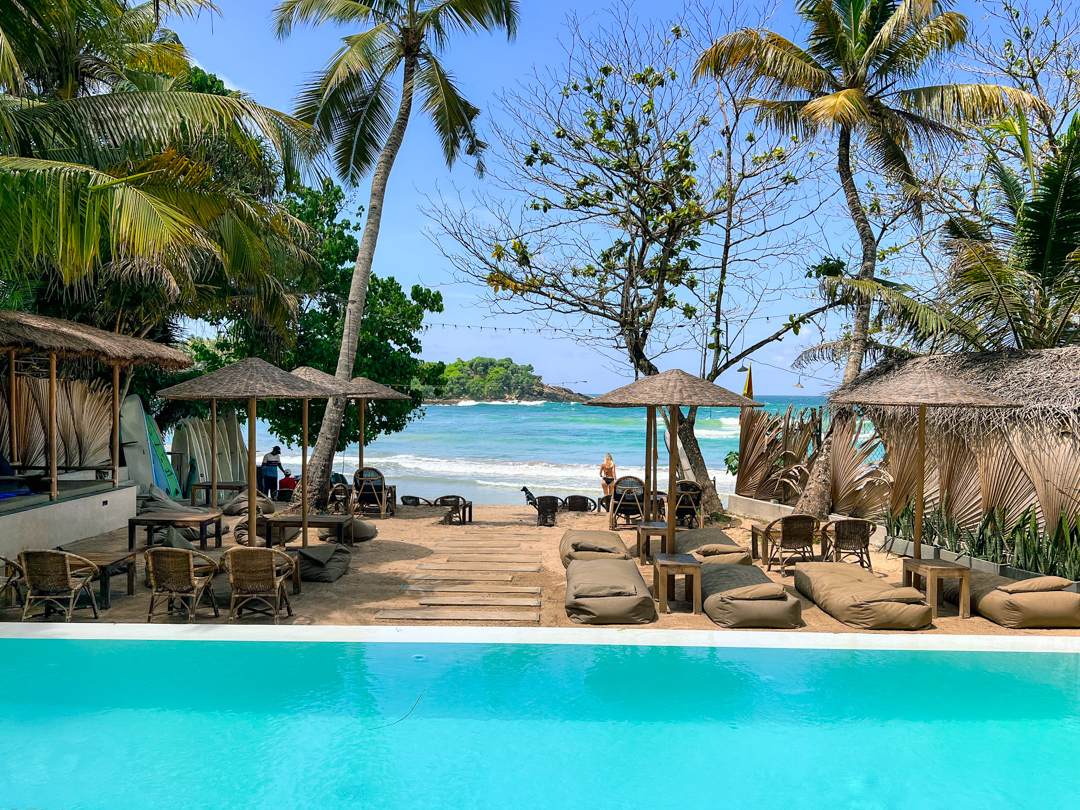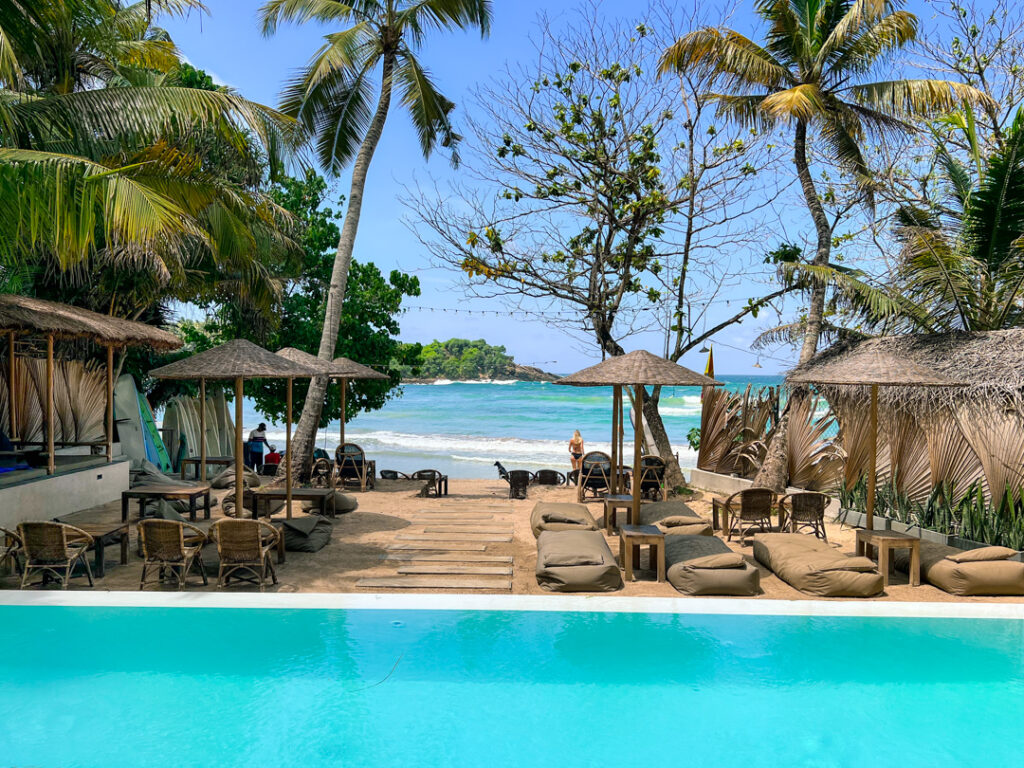 It has super beautiful bohemian-inspired decor and is a lovely place to hang out. They serve delicious freshly made pizzas direct from their woodfired oven.
Another great spot is the local shacks on Dickwella Beach. Some are at the end closest to Hiriketiya, and we've witnessed beautiful purple sunsets from this spot!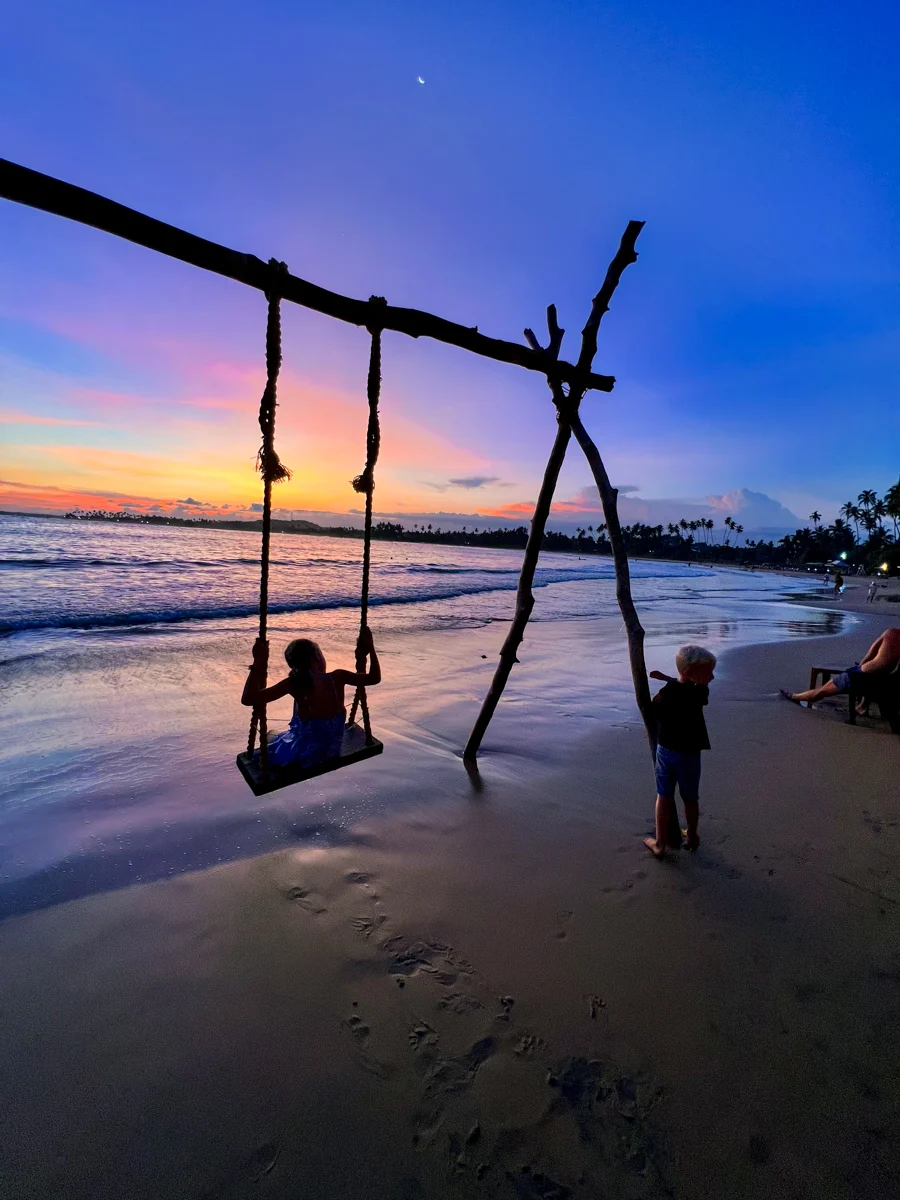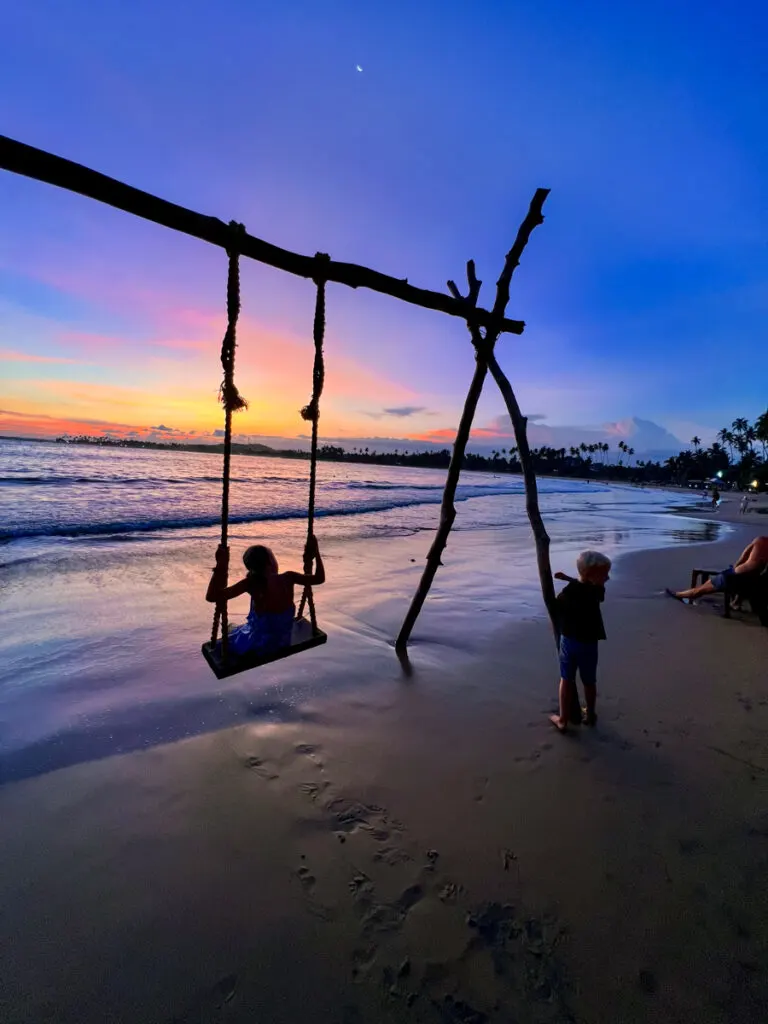 Take A Yoga Class
Taking a yoga class in Hiriketiya goes perfectly with learning to surf. Salt House is very close to the beach and runs yoga retreats and daily yoga classes.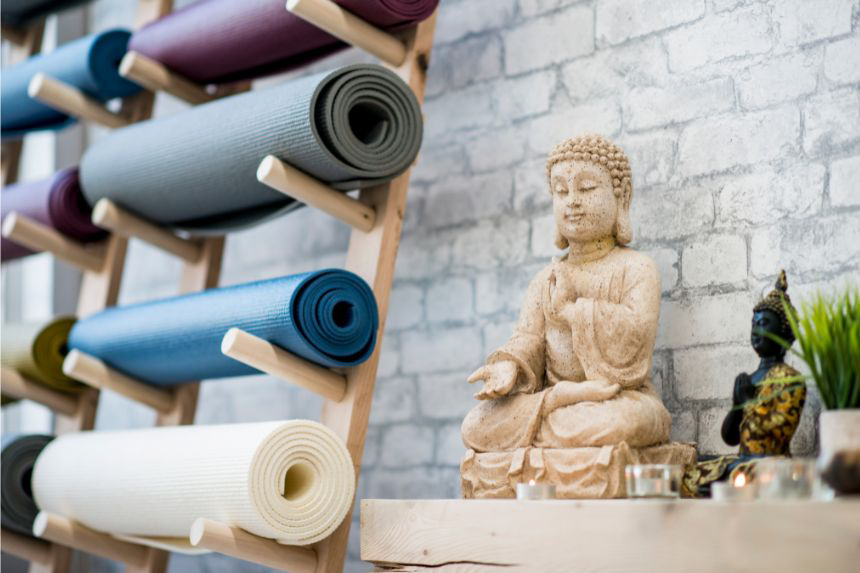 Each morning there is a Vinyasa class at 7 am, which lasts 75 minutes and costs 3000 LKR for drop-in guests. A pool is onsite to cool down, and a restaurant to have breakfast!
Classes also run at Dots Bay House daily at 730 am and welcome guests outside.
Ayurvedic Massage
Ayurvedic massage is a must-try in Sri Lanka. There are a few places around Hiriiketiya Beach to have a massage.
Korale Massages are probably one of the most popular. You can either visit the spa or have the staff come to your villa to give a massage. All of the typical Ayurvedic treatments are available.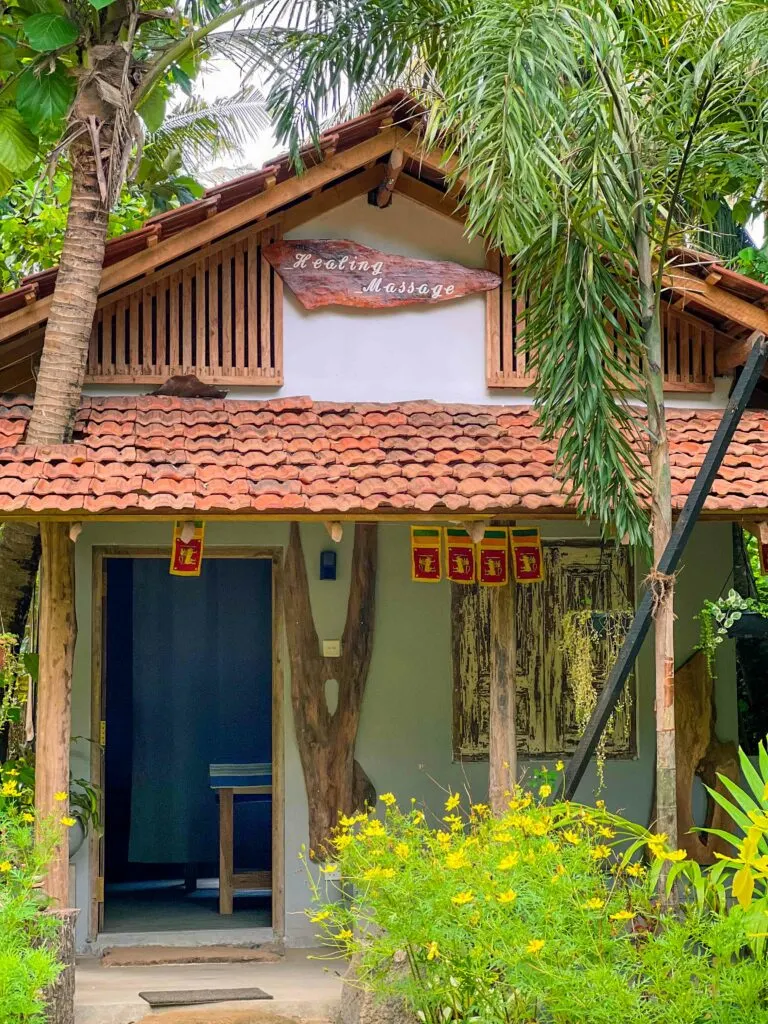 There are plenty of other spa facilities, although they do not necessarily offer ayurvedic massage. Tonic Day Spa is on the road leading to the beach and is a cute new facility offering scrubs, facials, full body, deep tissue and body wrap treatments.
Pick Up Local Crafts
Quite a few craft stores are just at the beginning of the road down to the beach. Hiriketiya Art and Craft Gallery is the largest and the perfect spot to pick up gifts or souvenirs!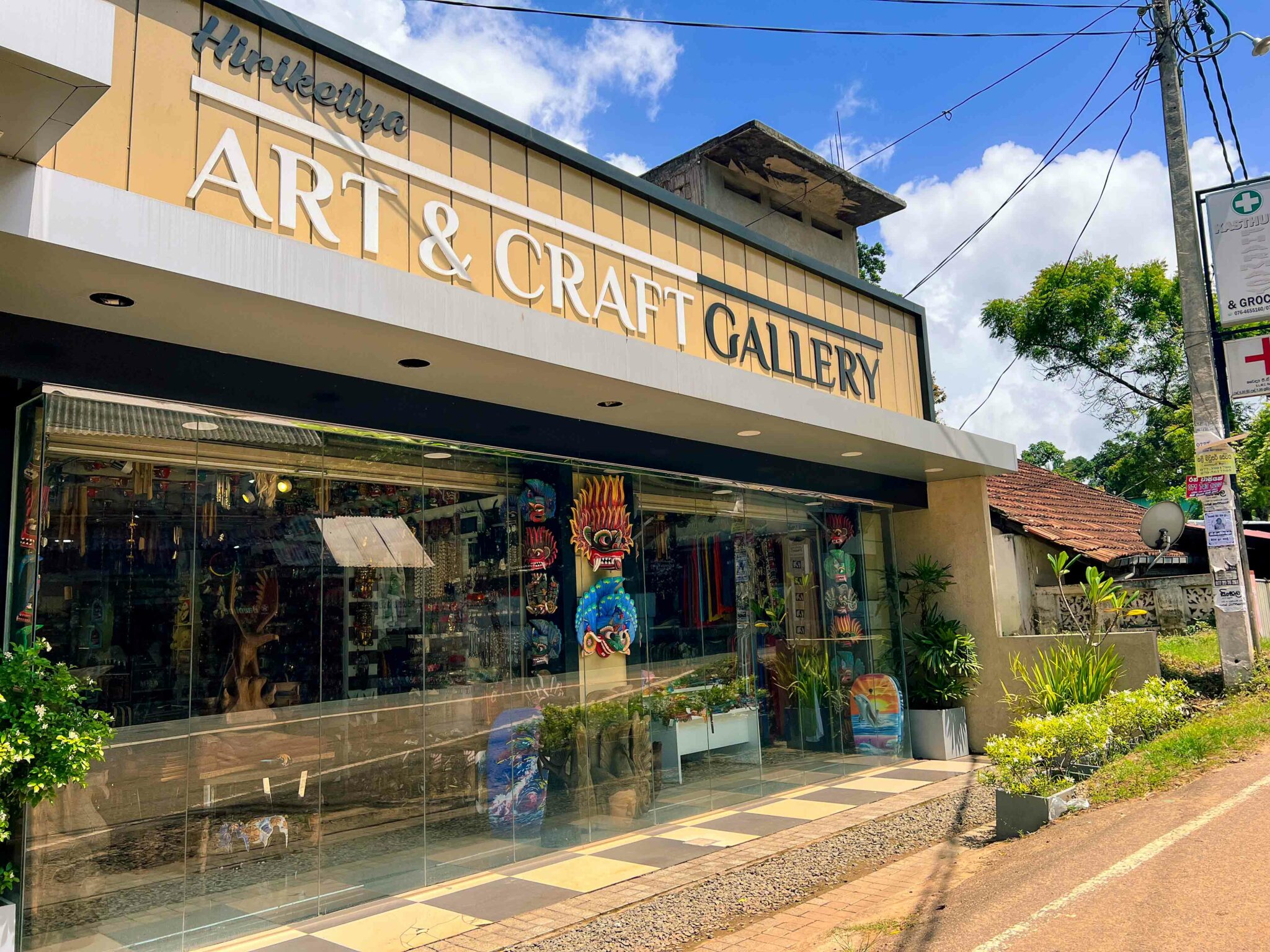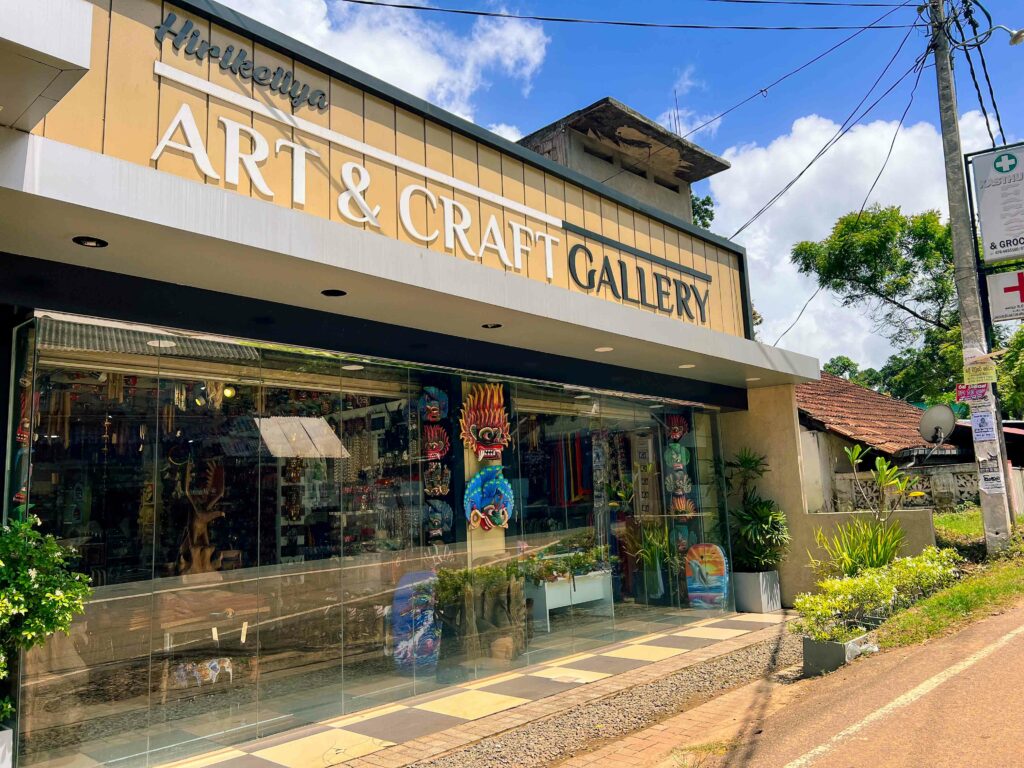 Raksha masks are a pretty popular souvenir from Sri Lanka. The stores also sell a range of crafts made from coconuts. Not to mention beautiful prints, candle holders and many other items which make excellent gifts.
Cooking Lesson
Tangalle is a beautiful spot only 20 minutes from Hirikiteya Beach. The coastline is wild and beautiful. Head to Magic Kitchen and learn how to make traditional Sri Lankan dishes such as curries, dhal and banana salad.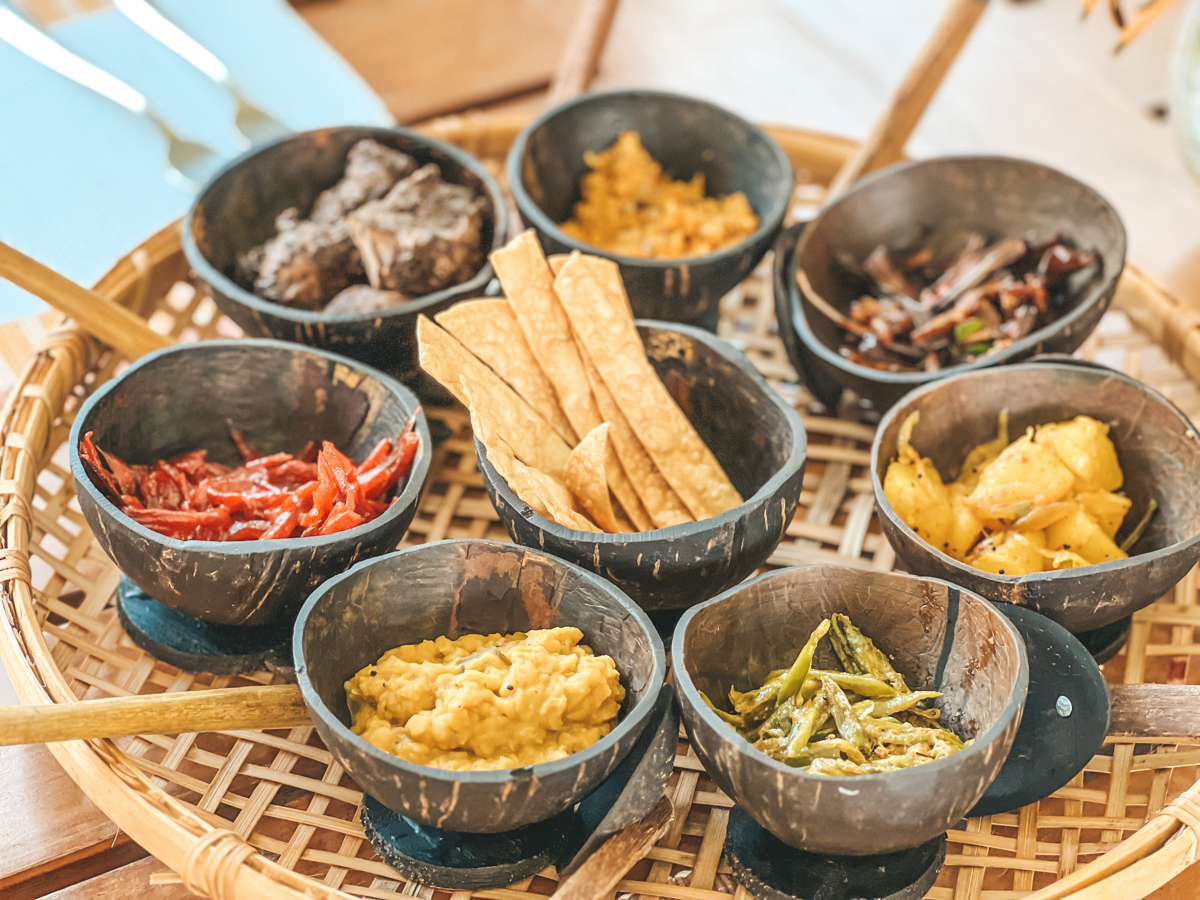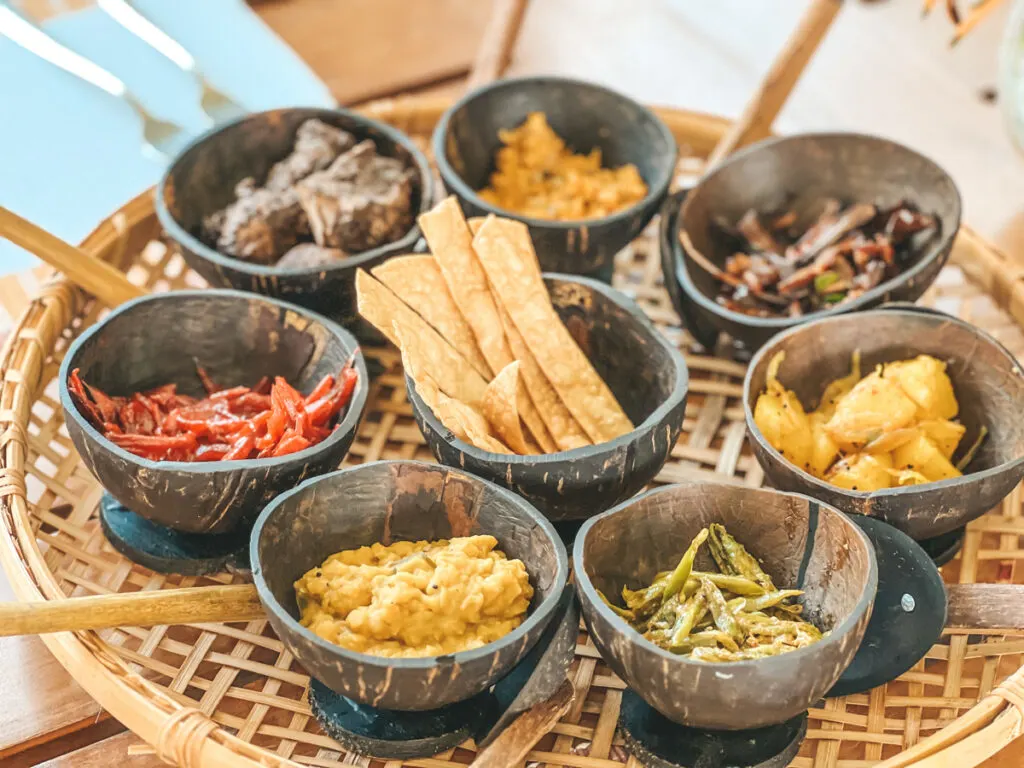 The food is highly rated, it's a fantastic way to take a piece of your trip home and enjoy a new skill set in the kitchen. Make sure to book ahead. It's open daily!
Safari Day Trip
A safari day trip is ideal if you intend to use Hiriketeya Beach as a base during your stay in Sri Lanka.
There is a choice between Udawalawe and Yala National Park. Yala can get a little busier, however, the park is home to leopards which are not in Udawalawe.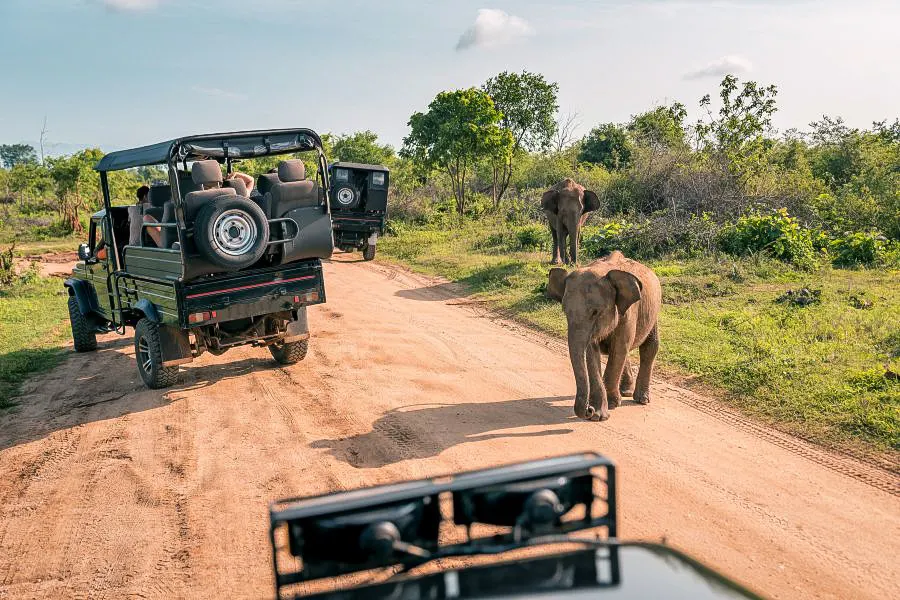 Udawalawe is known to have more significant numbers of elephants and is generally a little quieter. Both parks are amazing to visit, and there are plenty of options for tour guides.
You can also possibly see crocodiles, wild boar and many types of birds, including eagles.
Check out this safari day trip.
Galle Fort Day Trip
No trip to Southern Sri Lanka is complete without a visit to Galle Fort. It is just over an hour from Hiriketiya Beach and makes for a lovely day trip.
It is quite a leisurely journey along the motorway before turning off for Galle. Galle Fort is a UNESCO World Heritage Site.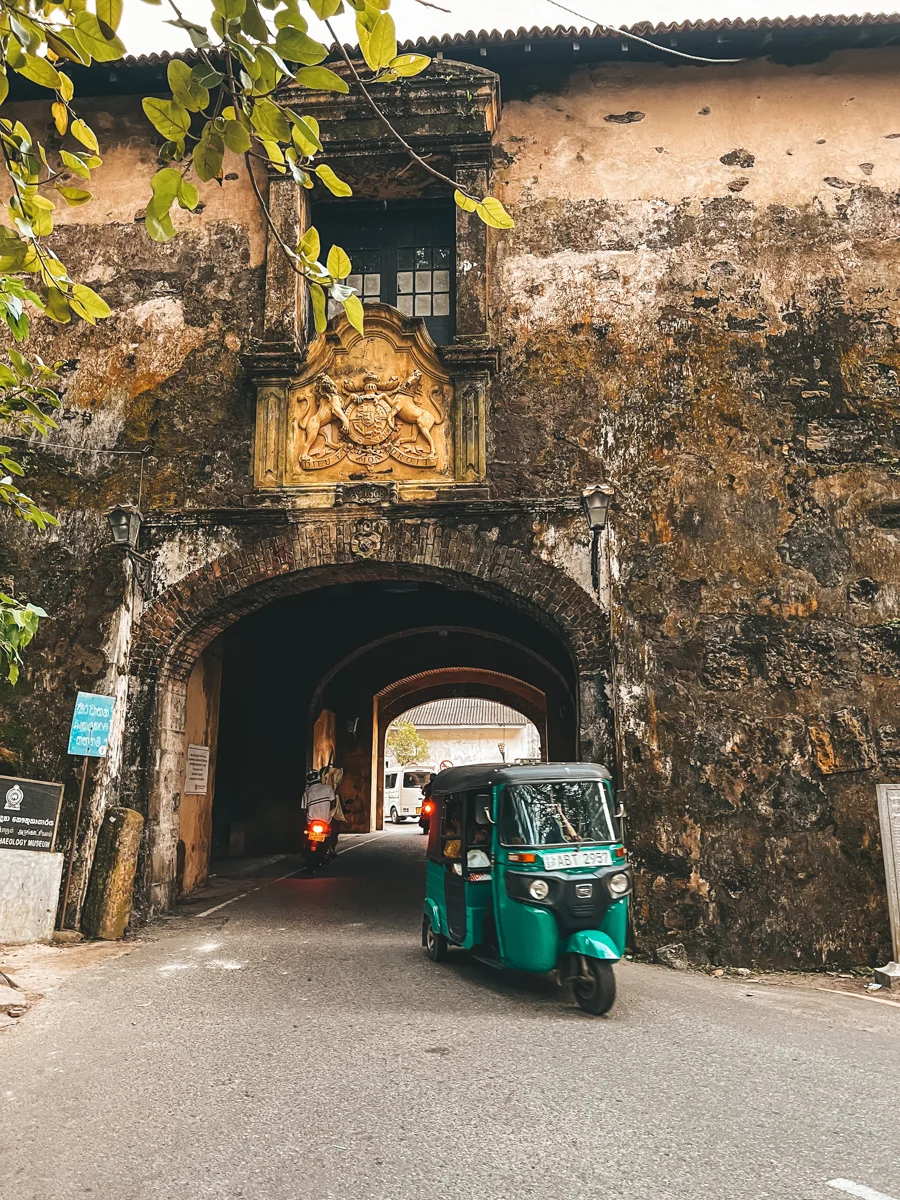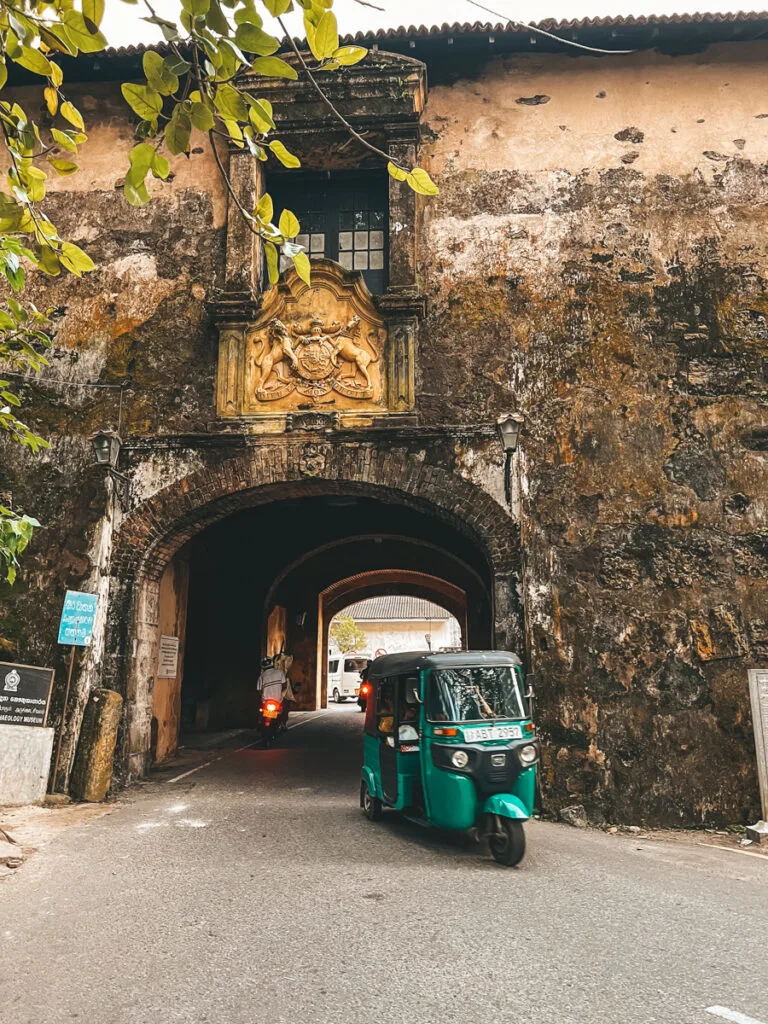 The walled city dates back to the Dutch colonial era. It has influences from Europe and southern Asia and is a beautiful place to wander through, sit, have a coffee, and enjoy exploring life within the walls.
The cobblestone streets, crumbly painted buildings and colourful tuk-tuks chugging through make the city charming.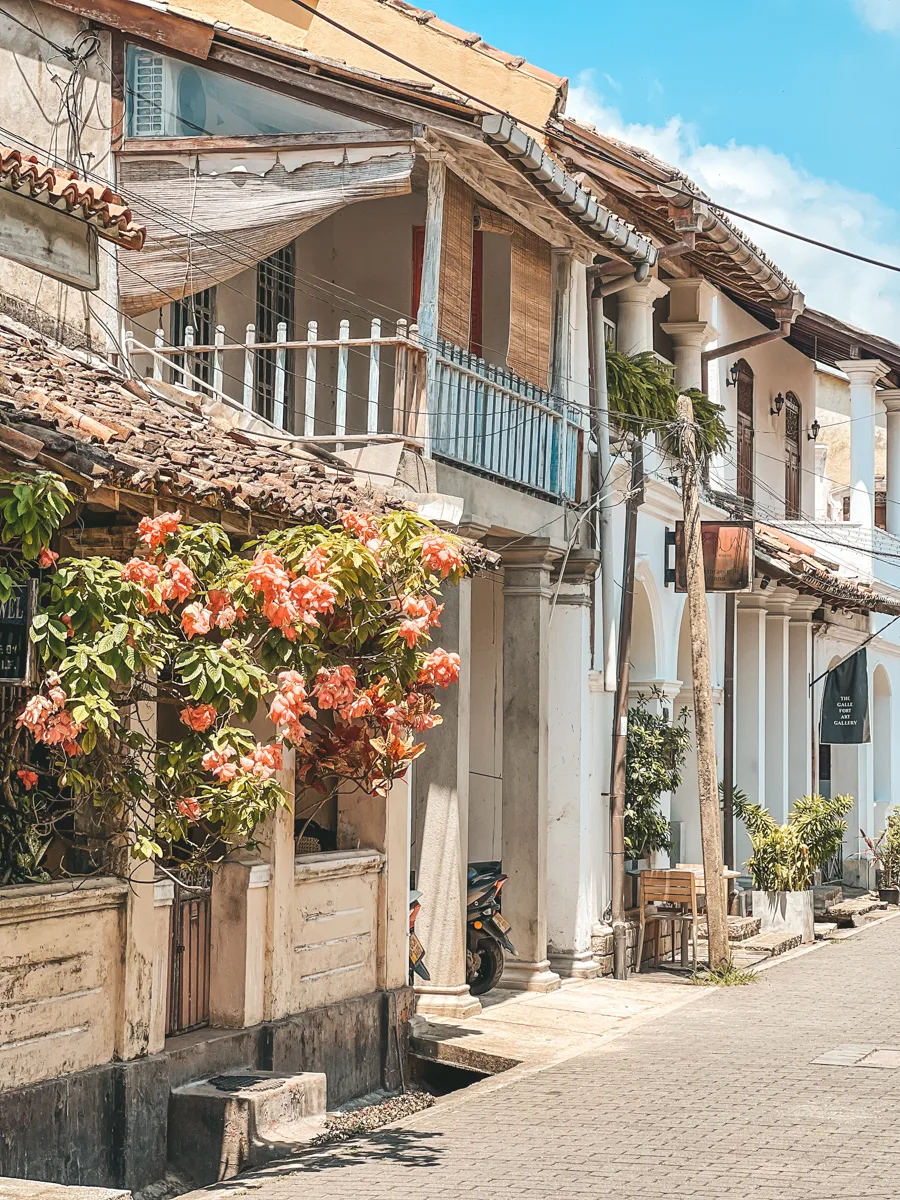 There are dozens of art galleries, museums, boutique shops and great restaurants. Some of the artwork within the galleries is stunning. Not to mention the handicrafts in many of the craft stores.
It is best to visit early morning or just before sunset to enjoy the walk along the fortress wall, which wraps around passing the Indian Ocean, leading to the iconic fortress lighthouse.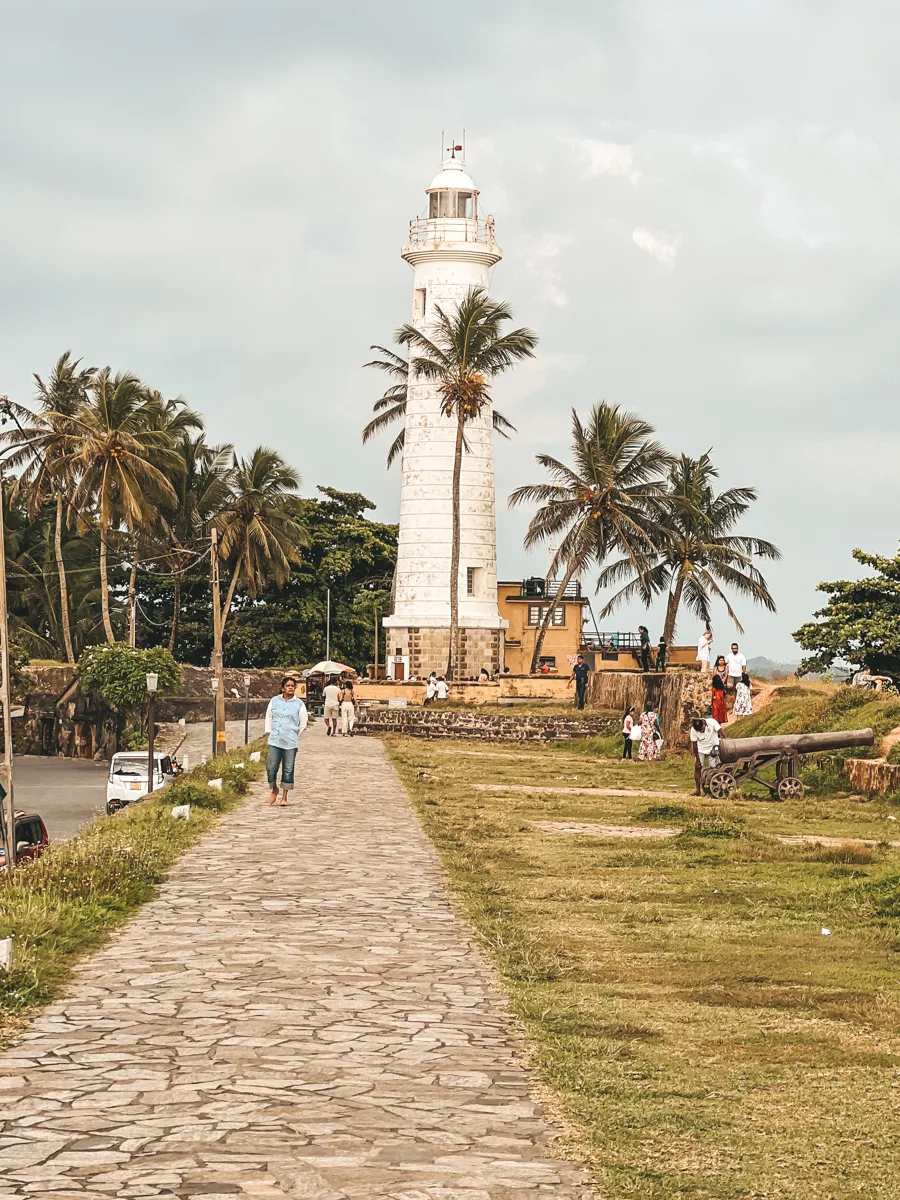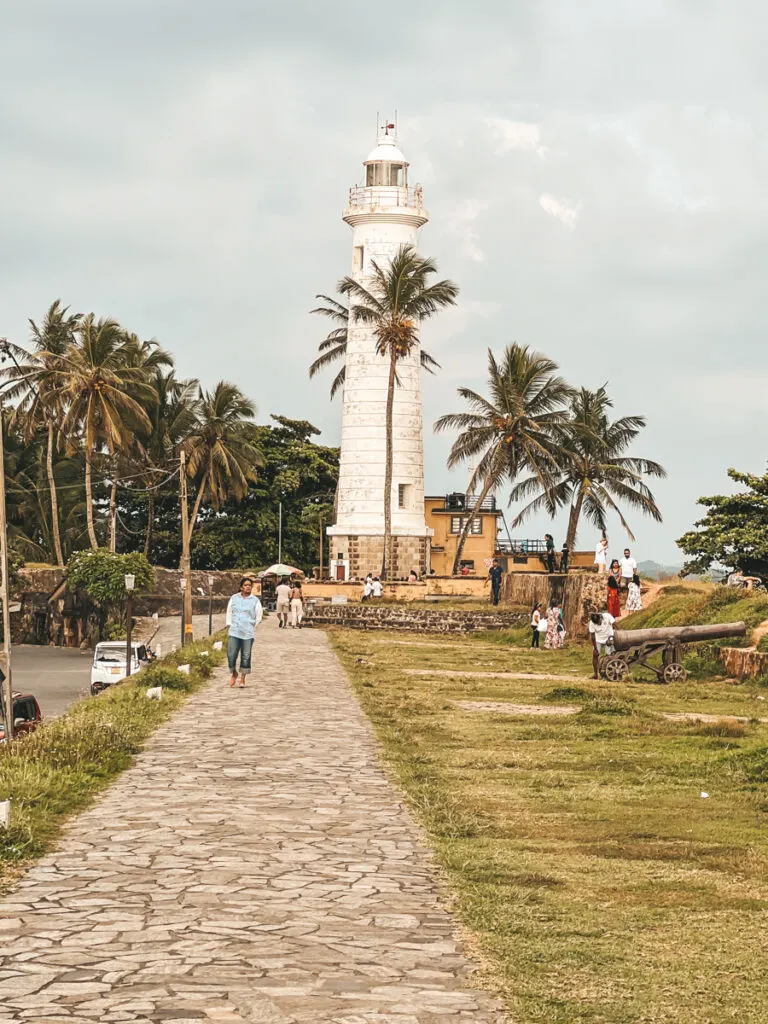 Make sure to wander past iconic buildings such as the Dutch reformed church All Saints, The National Maritime Museums and the different gate entrances to the fortress.
Before returning to Hirikiteya Beach, enjoy a nice meal at one of the many restaurants in Galle Fort. Whether you prefer traditional Sri Lankan cuisine or Western food, the fort has many options.
Some of our favourite spots include Fort Bazaar, Chambers and Secret Garden.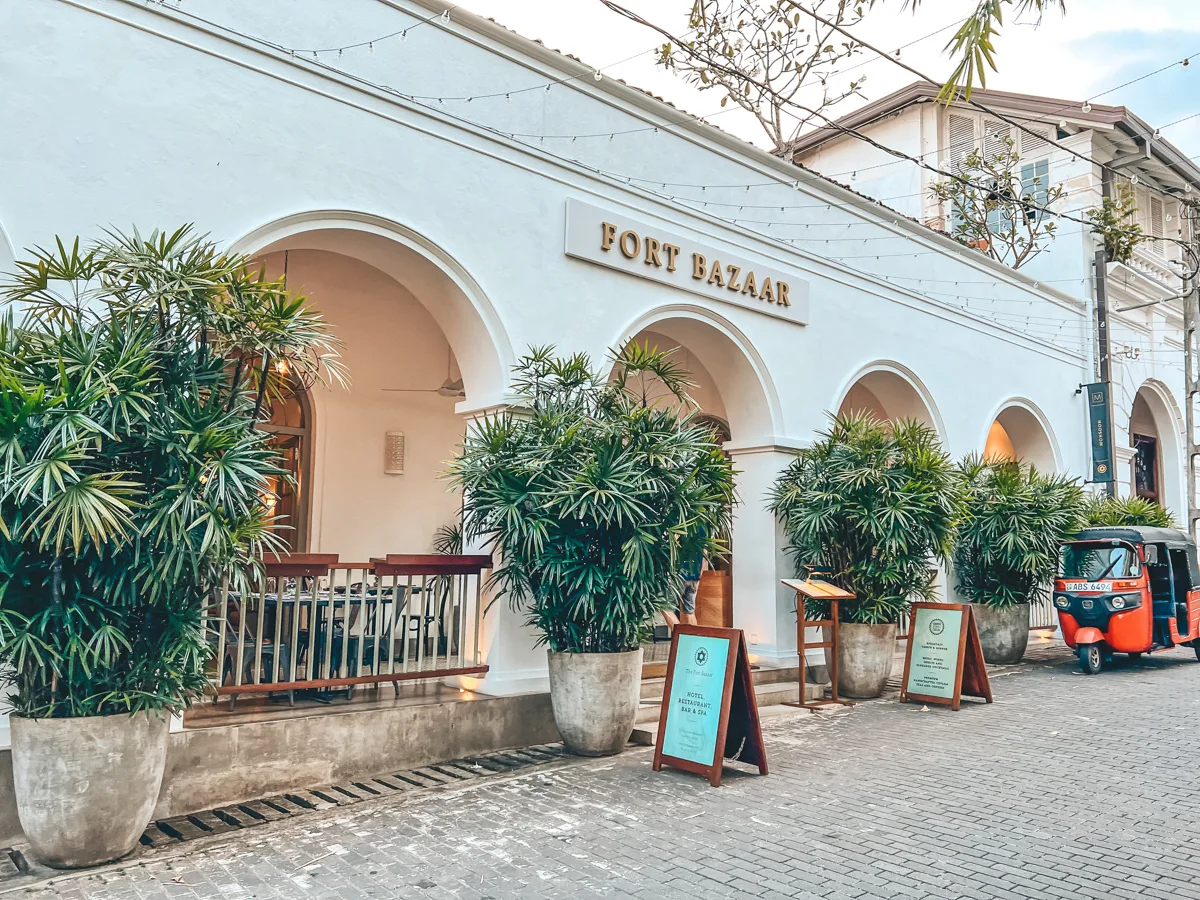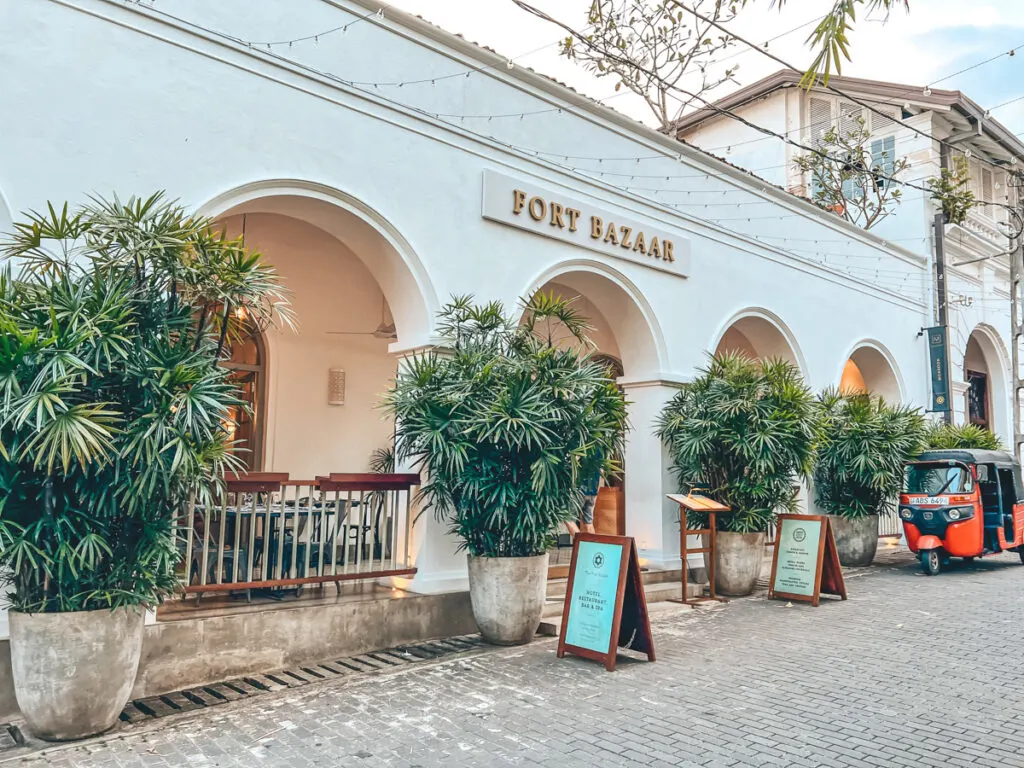 Check out this tour of Galle Fort. It also covers some iconic points of interest around the area, including the Stilt Fishermen. It's the perfect day trip from the Hiriketiya Beach area.
Handunugoda Tea Estate Day Trip
if you can't make it to tea country in the highlands, there is a tea estate in Ahangama under an hour from Hirikiteya Beach.
Handunugoda Tea Estate in Ahangama is the only tea estate on the southern coastal belt, making it a unique spot to visit.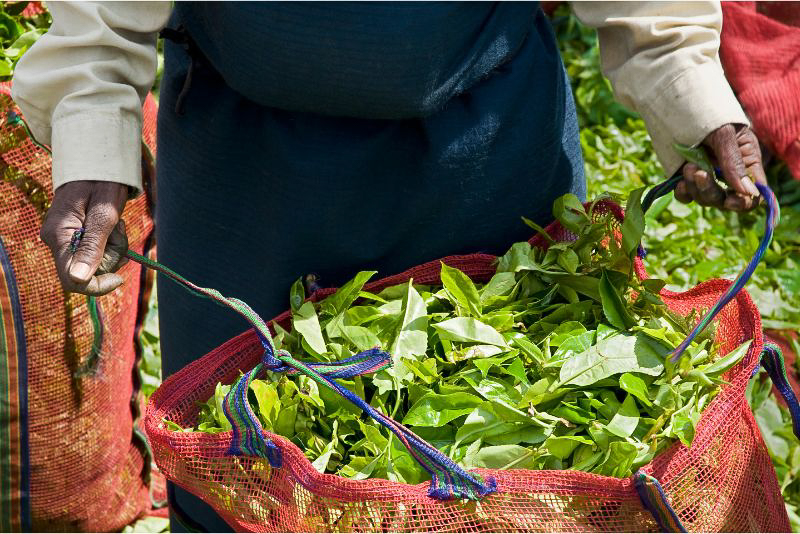 They specialize in producing virgin white tea, which can be brewed several times. The tour includes information on how they deal with climate change and manage intense soil temperatures.
Aside from the tea plantations, the estate also has cinnamon, vanilla and pepper plantations, all of which are grown in an eco-friendly way.
A tour of the plantation costs only 2 USD and includes a slice of cake and a cup of tea, all of which are served at the planter's bungalow. Children under 12 are free!
Visiting Handunugoda Tea Estate is a unique experience and worth a visit.
Hiriketiya Restaurants & Cafes
Hirikiteya is among the best areas for high-quality restaurants and cafes in the south. There are some fantastic choices, from freshly made woodfired pizzas to tasty afternoon brunch underneath palm trees.
Here are some of our top picks!
Smoke n Bitters
Smoke n Bitters is a short distance from Hiriketiya Beach on the Dickwella side. This beautiful smokehouse is considered one of the best restaurants in Sri Lanka.
The food is incredible, and the artesian cocktails are to die for! It is set on a small hill overlooking Dickwella Beach and perfectly positioned to see the sunset on the horizon.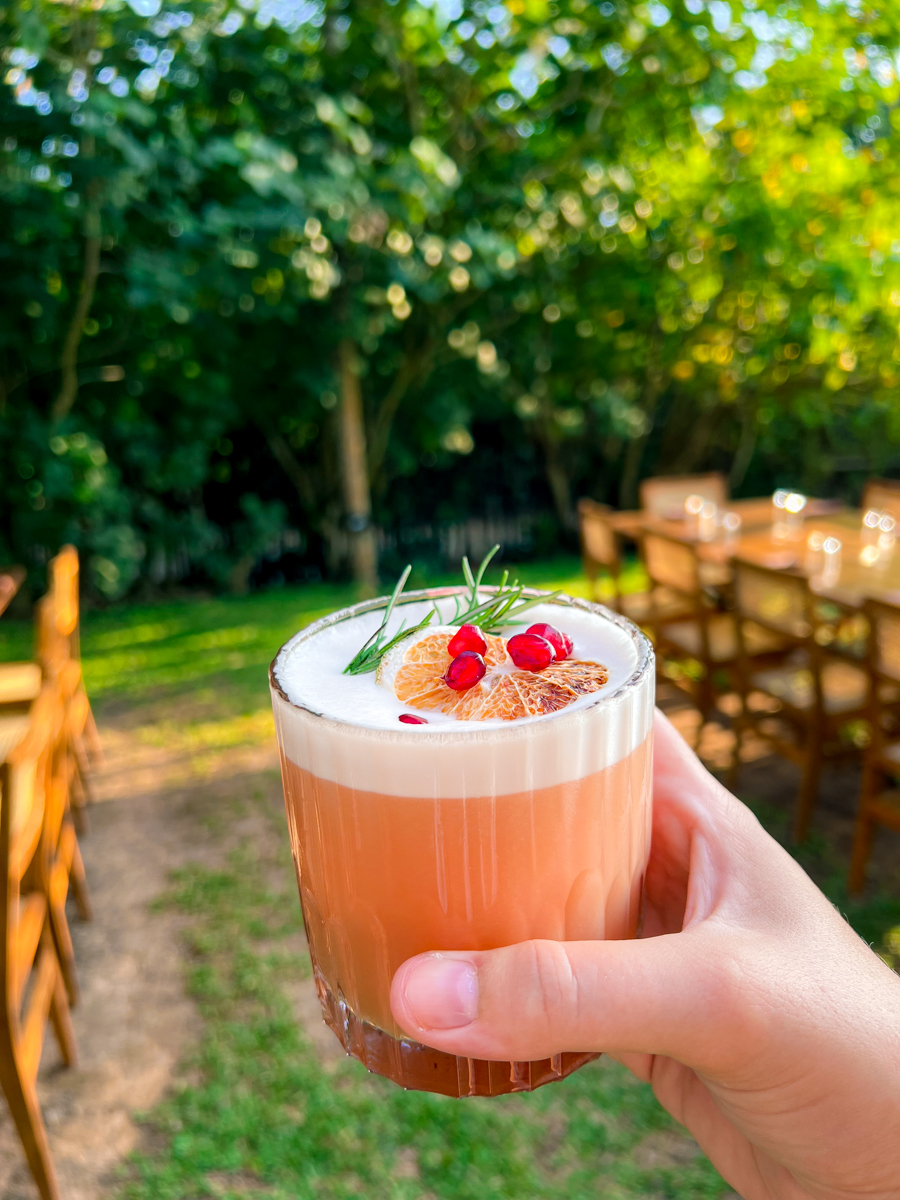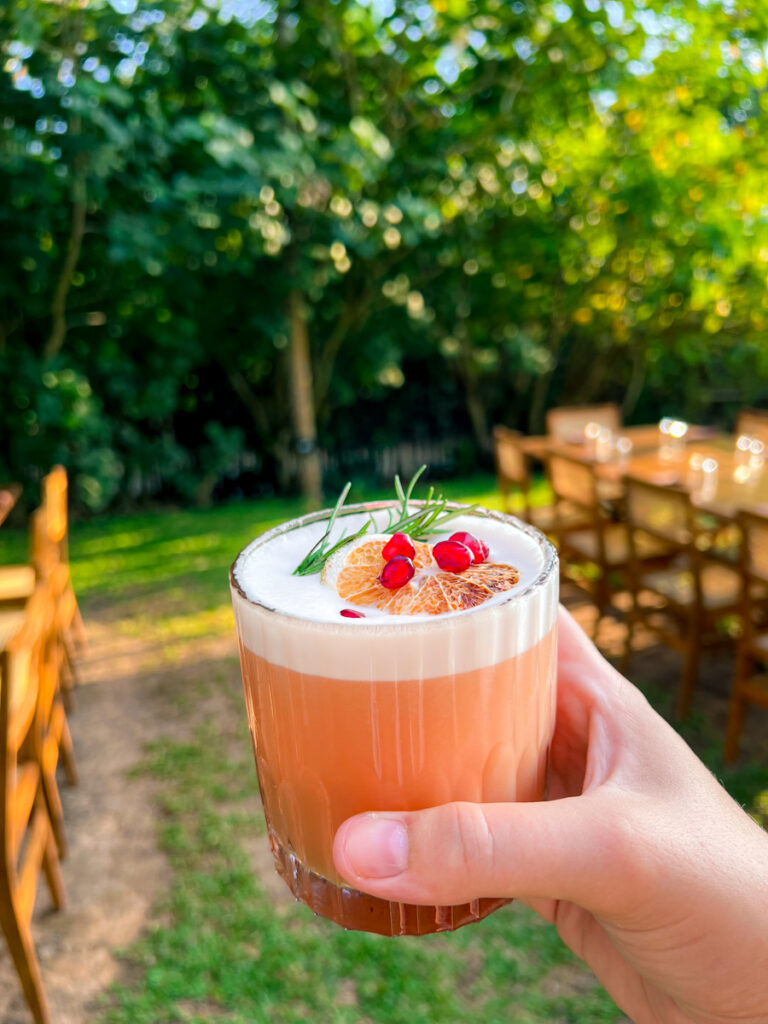 Smoke N Bitters is under a canopy of palm trees with beautiful outdoor seating, some chill areas with cushions and seating under their open-air bar area.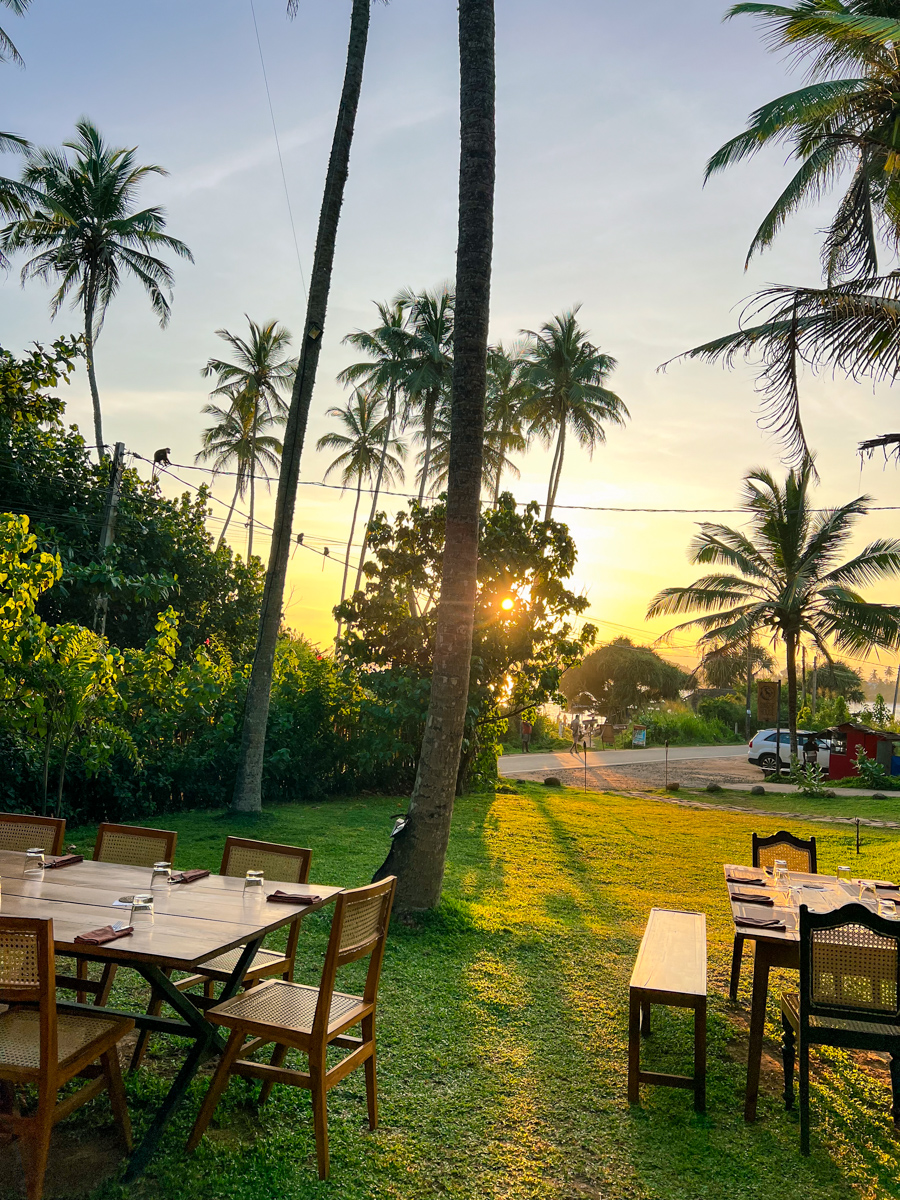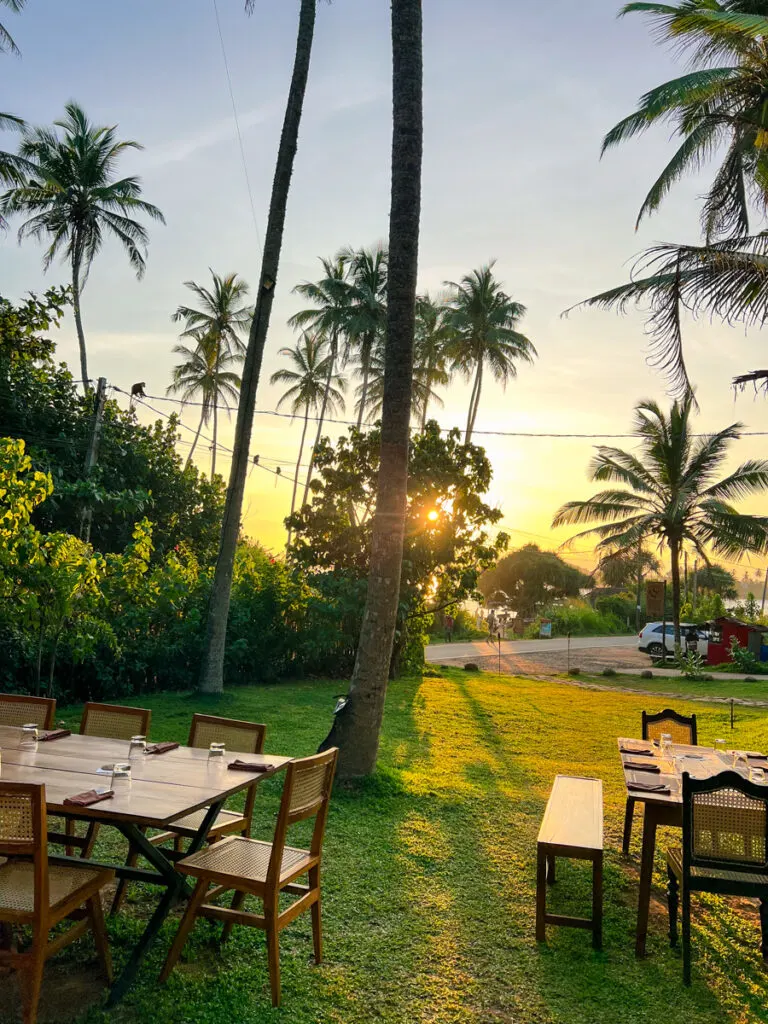 Bookings need to be made in advance for this restaurant, and it is worth noting they only accept Revolut or cash payment. It is undoubtedly one of the more expensive places to eat in Sri Lanka, but it is worth it for the fantastic food.
I really didn't think a smokehouse would cater to vegans, however, I was surprised to find some excellent vegan options on the menu.
From smoked jackfruit sandwiches with the best french fries ever, to smoked abalone mushrooms on a bed of lentil mash with pandan spicy tomato!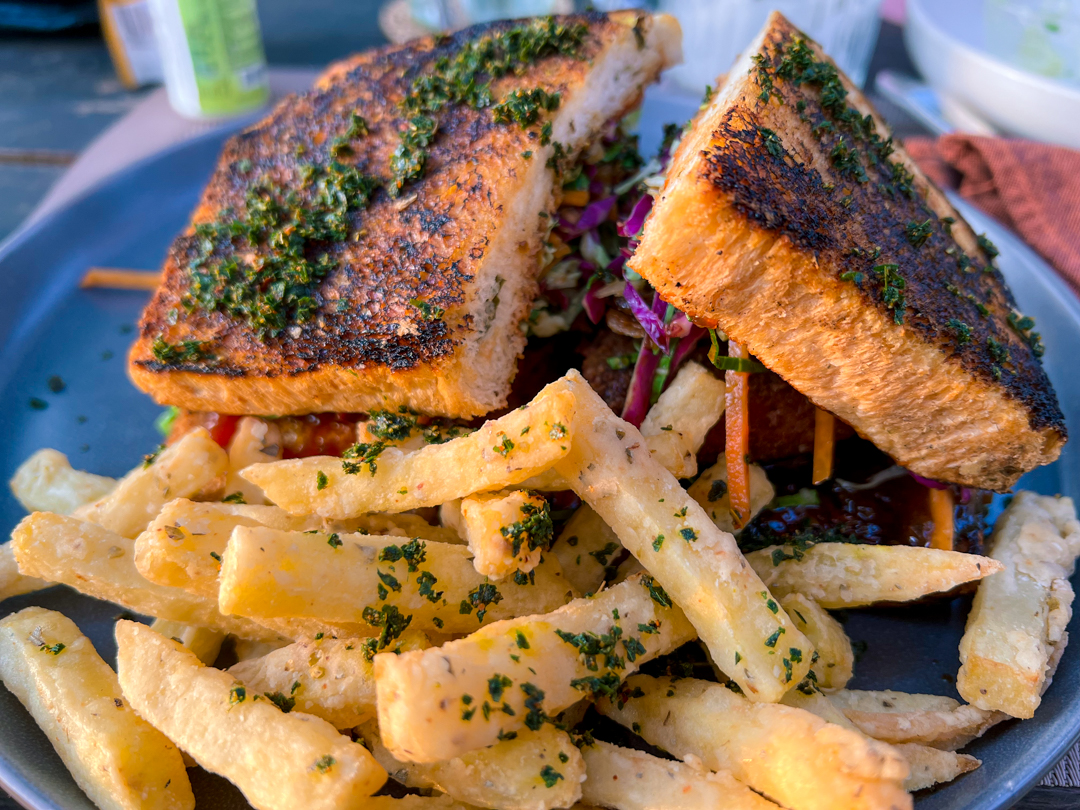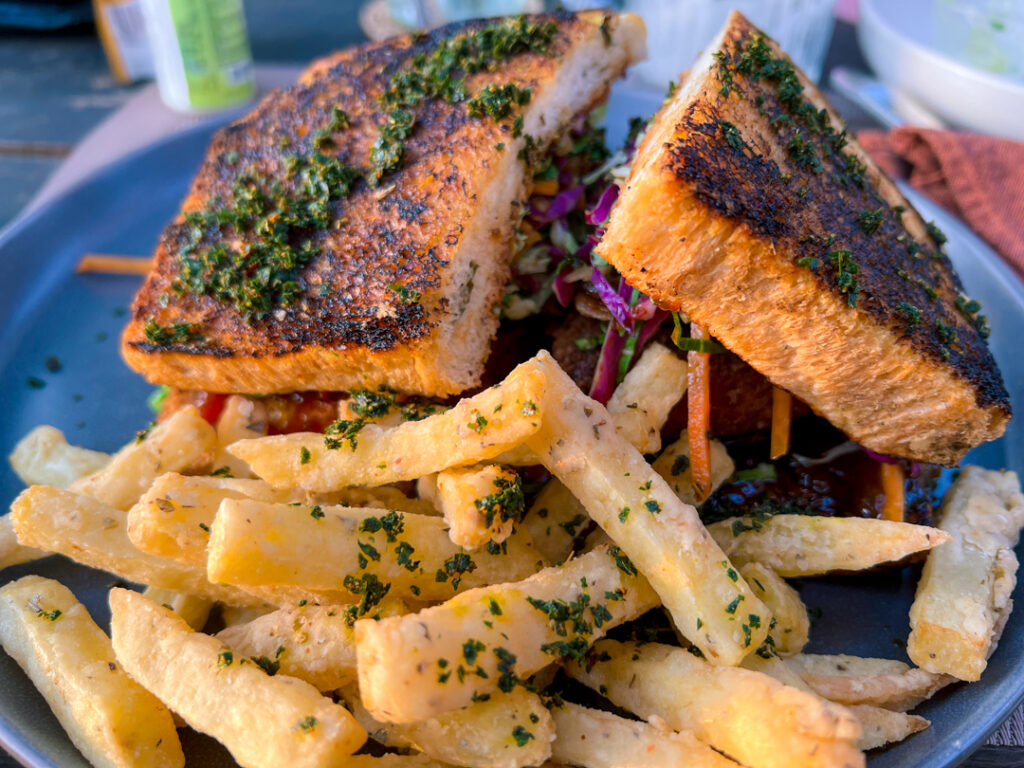 There are, of course, plenty of meat dishes, all of which play with smoke and local herbs and spices. It is definitely one of the best culinary experiences I've had in Sri Lanka so far!
Then there is the incredible cocktail menu which the staff so proudly serve.
La Playa
As mentioned, La Playa is one of Hiriketiya Beach's restaurants with a boho relaxed atmosphere.
It is the perfect spot to relax for any meal of the day. We loved the comfortable bean bags and the double beds to catch shade by the pool. The views of the surfers passing by are just perfect!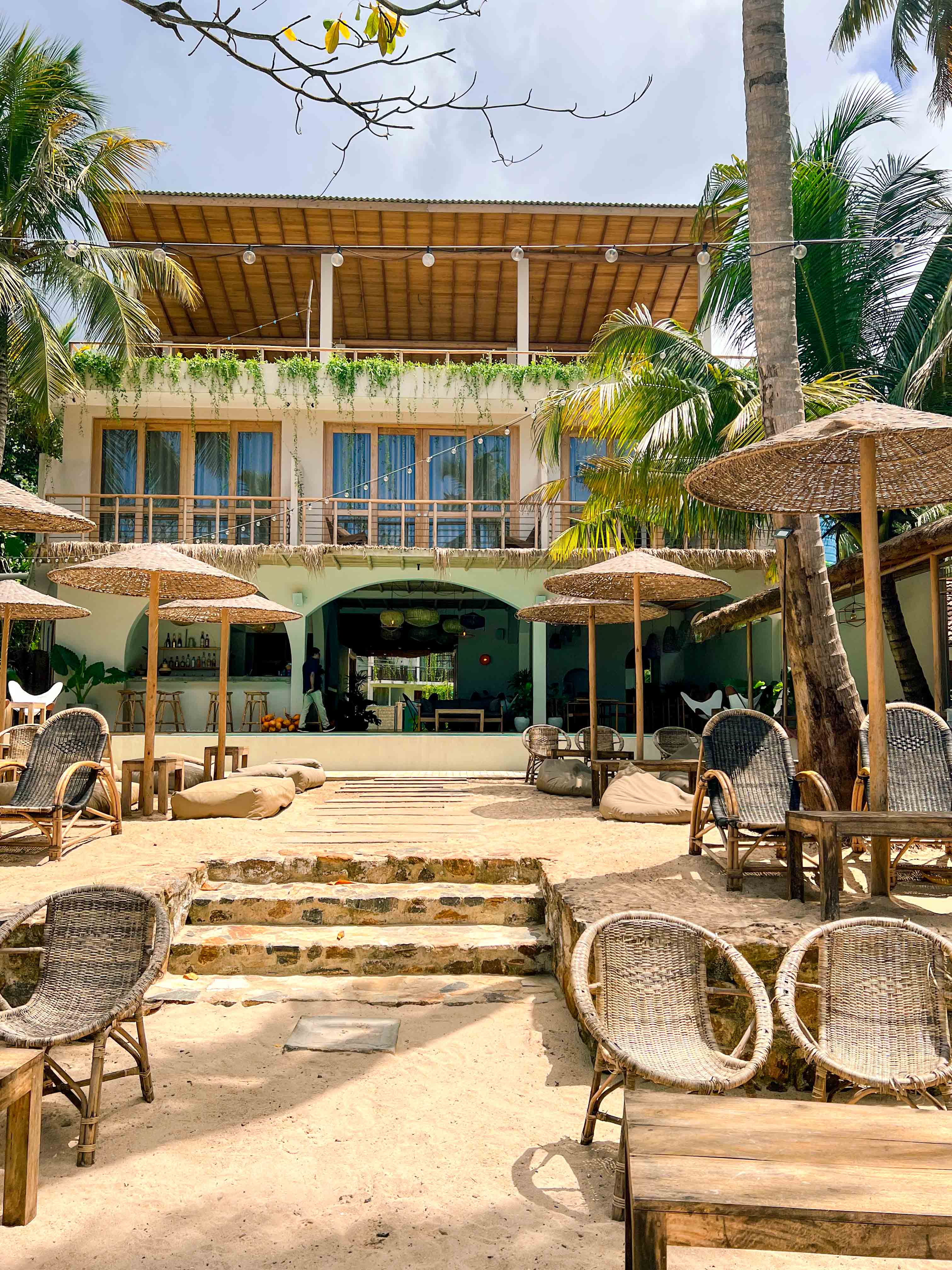 La Playa serves a variety of small plates and freshly made pizza which is the highlight. It is one of the few places serving vegan pizza in Sri Lanka! It's another great spot for good cocktails, cold beers or fresh coconuts!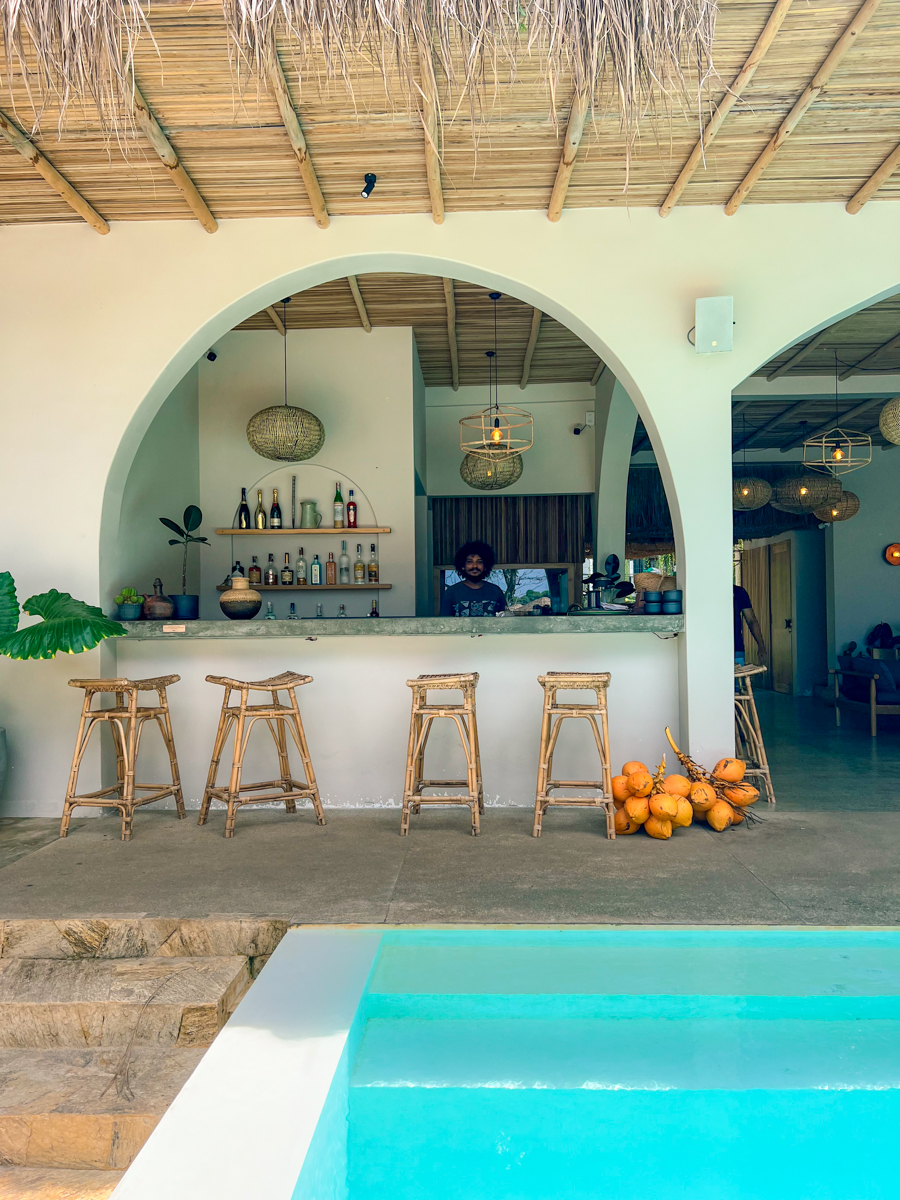 The pool is free for guests, making it an ideal spot for parents to sit and have a bite to eat while the kids play.
Bahia
Bahia Cafe is right next to the entrance of Hiriketiya Beach. Featuring a beautiful grassy garden beneath the coconut trees, you can just about hear the waves from the beach.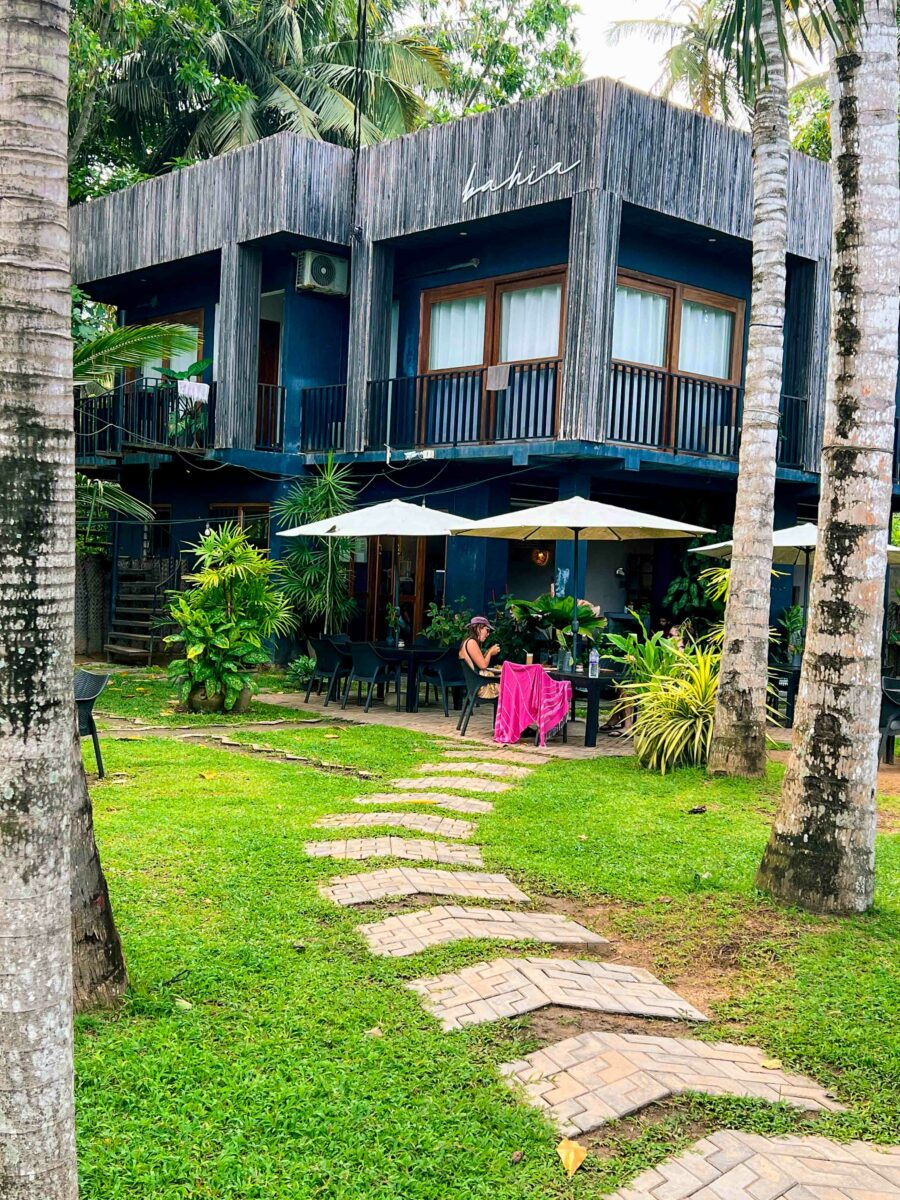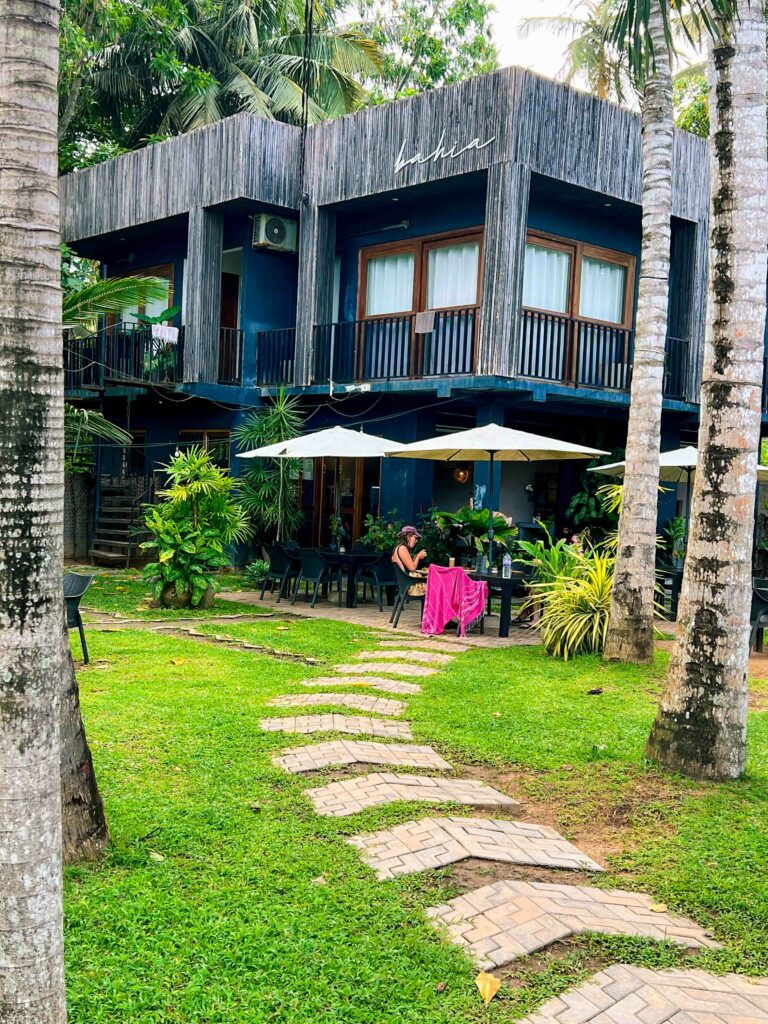 It's the ideal spot for breakfast, lunch or brunch with delicious options such as mango chia pudding, avo toast, smoothie bowls and tacos. Heartier options for dinner include burgers and chips, fish and chips and curry!
One of the best things served at Bahia is the coffee! They make insanely good coffee!!
Malu Poke
The only thing between Malu Poke and Hirikiteya Beach is a small road. It is ideally located for a post-surf refuel.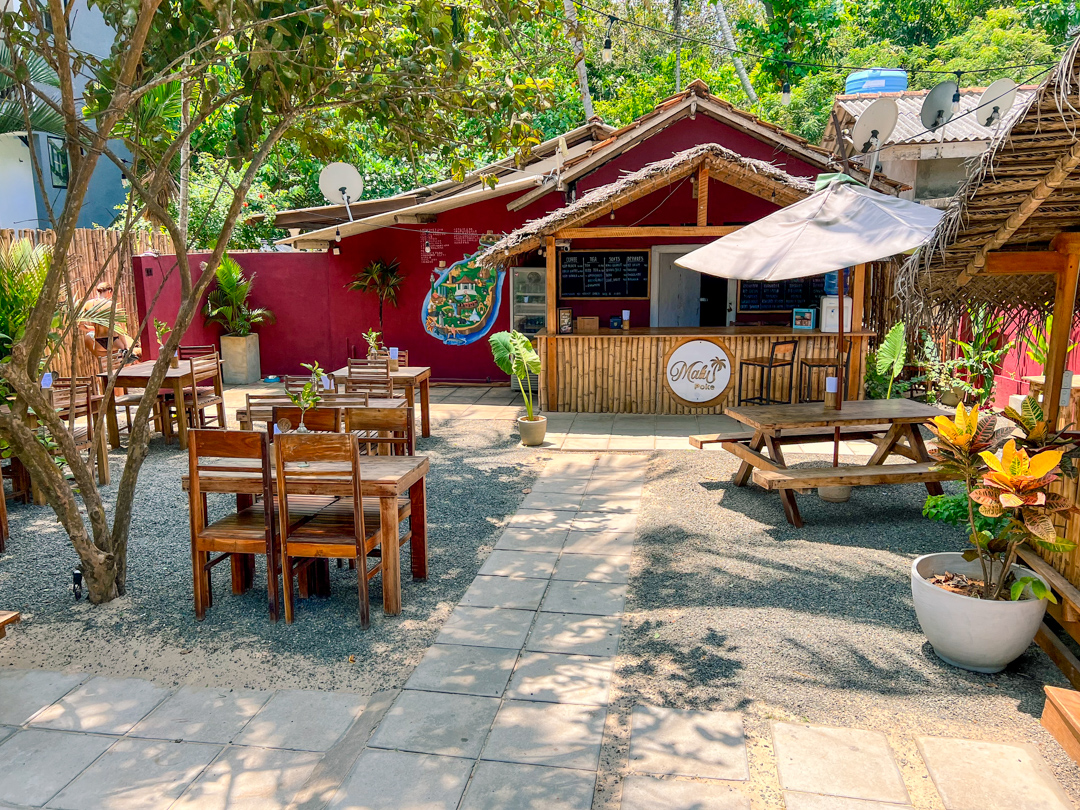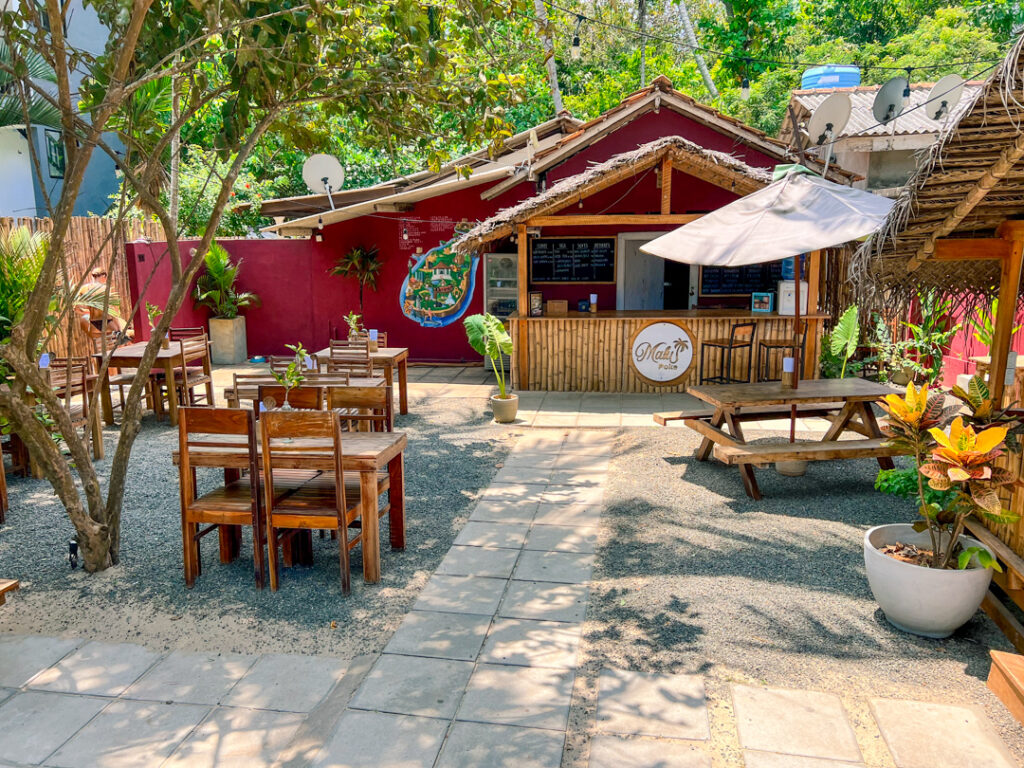 The concept is to choose the ingredients of the poke bowl from different categories, e.g. protein, vegetables, carbs and dressing, making it the ideal choice for those who like to control the ingredients.
There is outdoor bench seating with some shaded spots, and the food here is certainly on the healthier clean eating side!
Dots
The Restaurant at Dots in Hirikiteya is another popular spot nestled amongst trees just from the centre of Hirikiteya Beach.
It is a popular spot for those learning to surf at the onsite guesthouse. Dots Restaurant is all about the local seasonal ingredients, including homegrown produce.
They have quite a good selection of options for vegans and are one of the few places with gluten-free choices.
Breakfast and brunch are some of the highlights on the menu, with scrambled tofu, smoothie bowls, homemade granola and avo on freshly made sourdough toast.
The coffee is pretty good, not to mention the selection of Sri Lankan tea, fresh juices and local fruits.
There are heartier options, such as burgers and sweet treats like cheesecake!
These are just a handful of places to eat around Hiriketiya Beach, and plenty of new places are popping up regularly around the area.
Sri Lankan Bank Holidays
It is worth noting that Sri Lanka has some holidays in their calendar. Full moon day, also known as Poya, is a monthly holiday. Liquor stores are closed, and alcohol is not served in hotels, restaurants, shops or bars.
There is also the Sri Lankan New Year (Avurudu), one of the most significant cultural celebrations in Sri Lanka, usually occurring in mid-April.
According to the Sinhala and Tamil calendars, it marks the beginning of the new year. Families come together, play traditional games, prepare special meals, and visit the temple.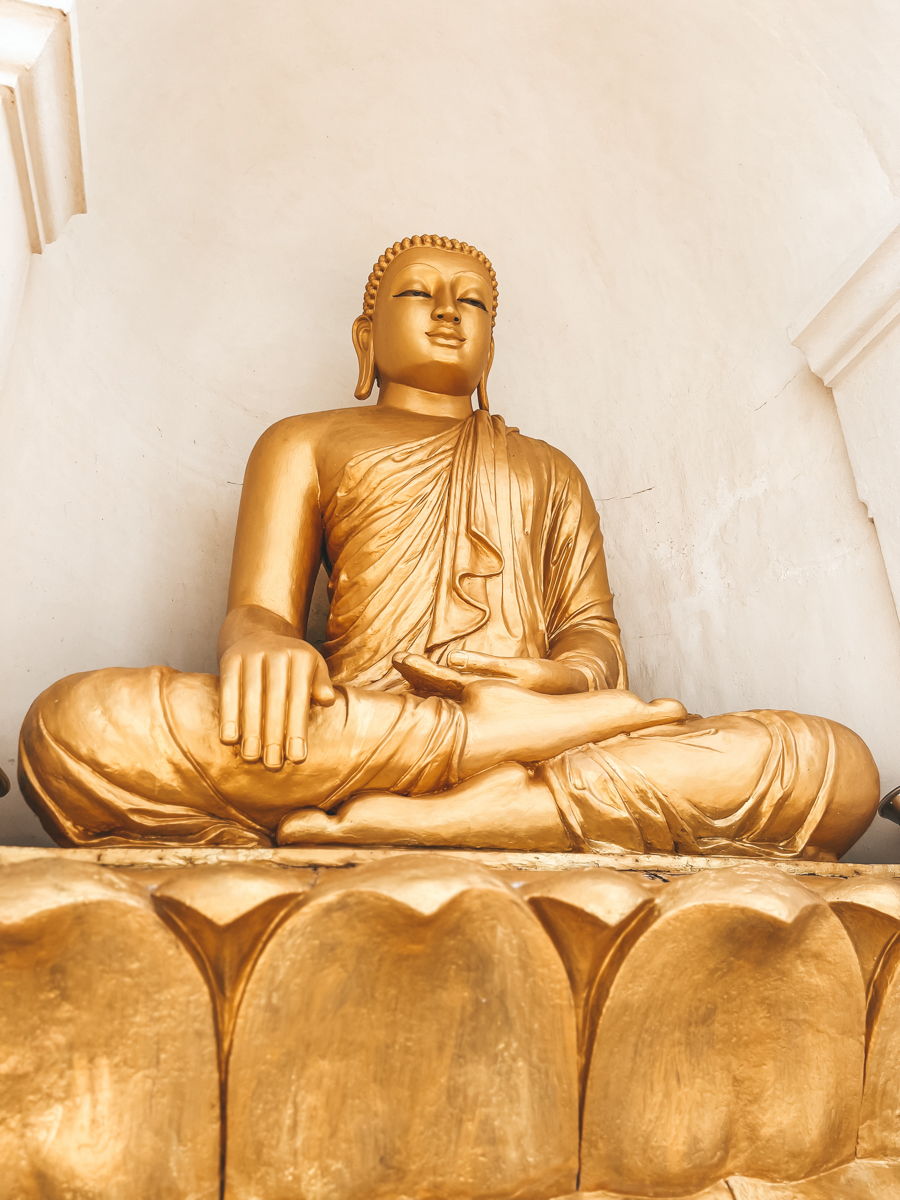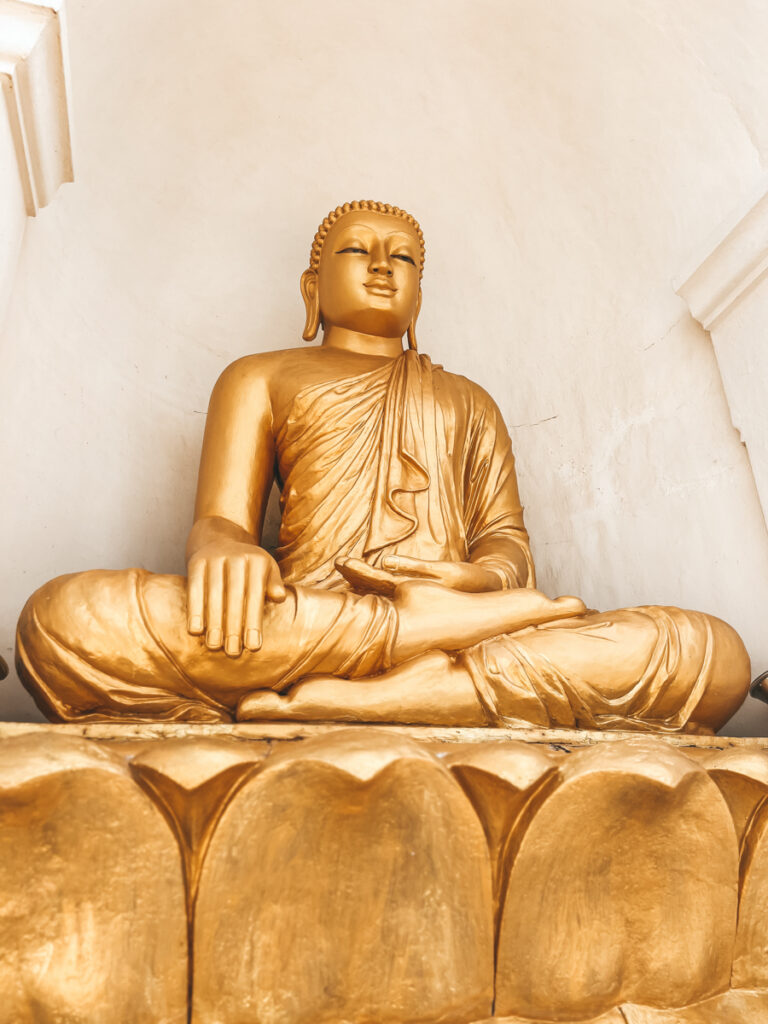 Vesak, also known as Buddha Purnima, commemorates the birth, enlightenment, and passing away of Lord Buddha.
It is a major Buddhist festival celebrated with vibrant decorations, lanterns, and religious observances. Vesak usually takes place in May and includes activities such as visiting the temple, engaging in acts of charity, and lighting oil lamps.
The streets are filled with businesses giving out complimentary food to the people of Sri Lanka. Many businesses close,, and liquor is never sold anywhere during the holiday.
Safety In Sri Lanka
There is no doubt there have been tough times for Sri Lankans in recent years with its economy in turmoil. 2018 was one of the best years for Sri Lanka, it was the peak of tourism.
I remember my Instagram feed being full of people on the famous train ride over the Nine Arch Bridge.
More recently, this has not been the case in Sri Lanka. Tourism took a big hit following a trail of issues; subsequently, the economy was dismayed.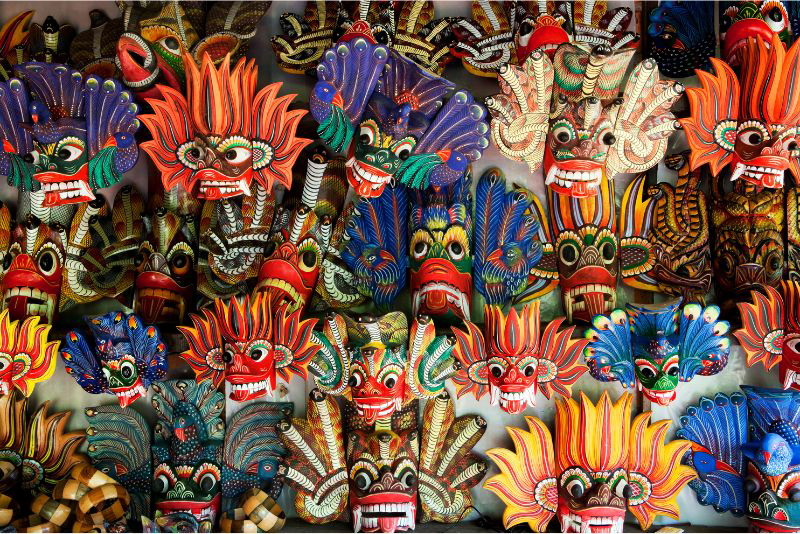 Having lived here for several months, I get asked regularly on my Instagram and Facebook accounts if I feel safe here. The honest answer is yes. We feel safe and have not witnessed anything to worry about regarding political unrest.
We exercise the same caution as every other country. We don't leave belongings lying around, and we don't travel around late at night.
My biggest issue when it comes to safety in Sri Lanka is the roads. The bus drivers are crazy, to say the least. However, this is no different from many neighbouring countries.
Travel Health in Sri Lanka
Before visiting any part of Sri Lanka, including Hiriketiya Beach, you must visit a travel health clinic or healthcare professional to advise on any potential vaccines or precautions.
Please be aware the below is not intended as medical advice. Make sure to check with the necessary professionals.
Sri Lanka is a tropical destination, and with that comes some unwanted nasties that have the potential to ruin a trip.
I use the Fit For Travel website for up-to-date information. As it stands, there is no malaria in Sri Lanka. However, there is dengue and a risk of Japanese encephalitis for selected individuals. Both of which come from mosquito bites.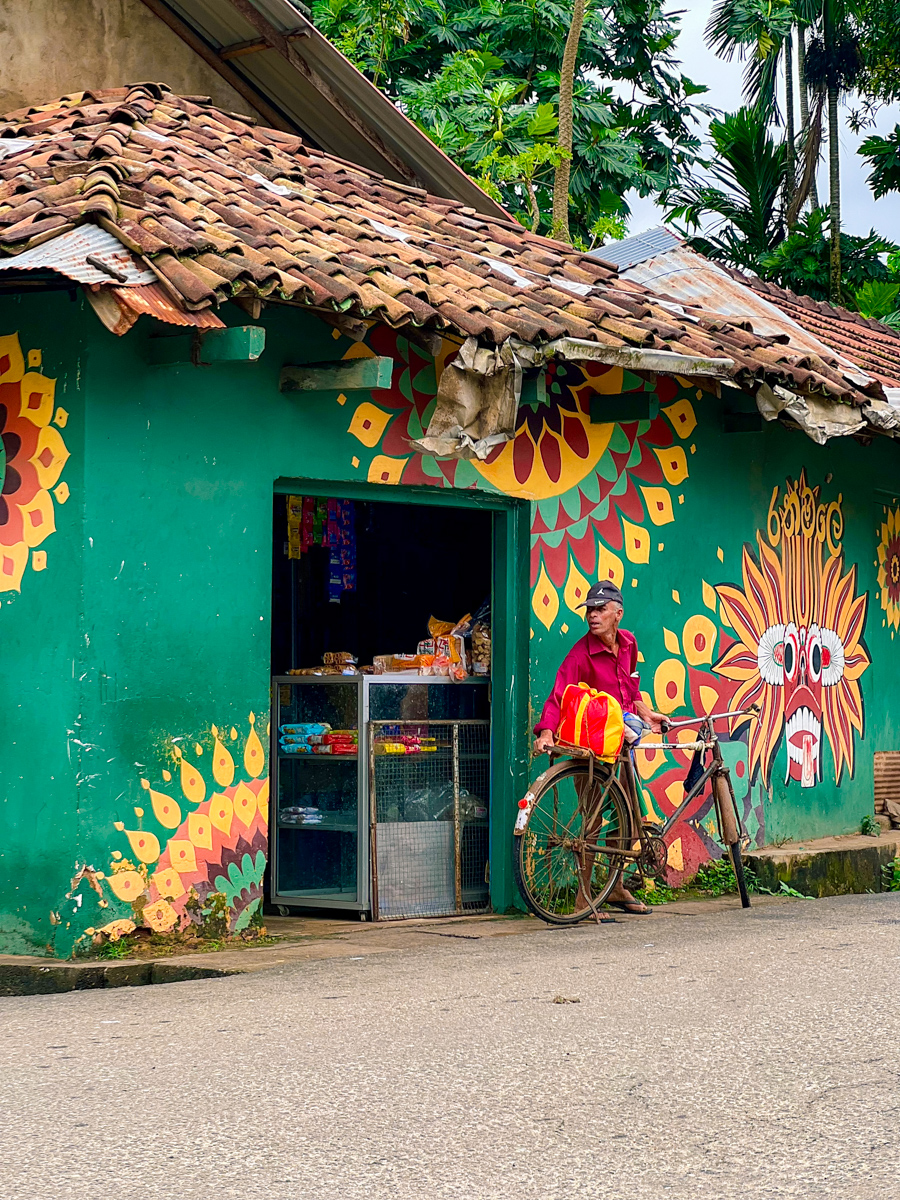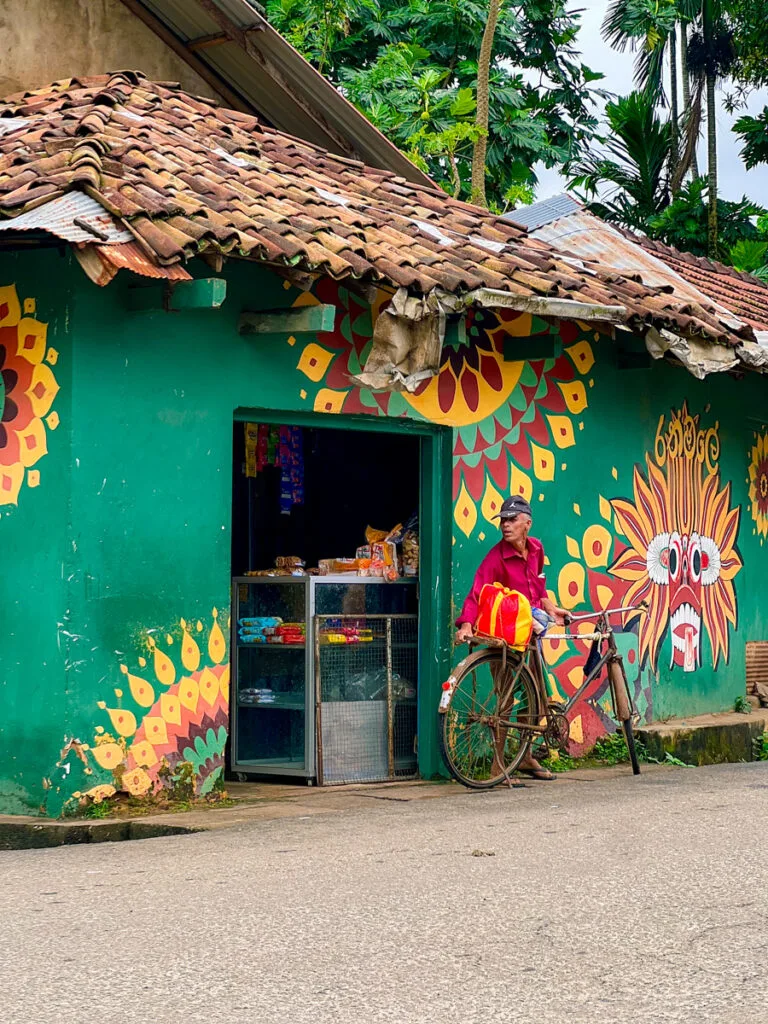 A tetanus booster, typhoid vaccine, hep A, hep B and rabies vaccine may be required depending on the advice you receive from a professional.
We are meticulous every day with repellent and go through bottles of it every week.
It is best to be prepared to visit Sri Lanka with kids. Make sure to research restaurants and ensure it is clean and reputable.
Only drink bottled water and plenty of it to keep well hydrated in Sri Lanka.
Ensure to have mosquito repellent on day and night and apply regularly. There are a lot of mosquitos in some regions of Sri Lanka and those with dengue bite during the day.
Stay in clean, reputable hotels with excellent ratings to reduce the chances of any issues occurring.
Packing List For Hirekitiya Beach
When visiting Hiriketiya Beach, you will most likely spend time in the water! Here is a packing list of things to consider, including items needed for day trips and visiting nearby attractions.
Make sure to pack lightweight, breathable clothing. Southern Sri Lanka can be pretty humid, so tank tops, shorts, t-shirts etc, are ideal.
If you are inclined to be bitten by mosquitos, it is worth bringing a light layer for evenings.
Bring a couple of pieces of swimwear and a sarong for going to cafes.
Sun protection is essential, so bring plenty of sun cream for the face and body and a sun hat and sunglasses. After-sun lotion may also be a good idea.
Make sure to pack some flip-flops and comfortable shoes for walking excursions.
Don't forget a reusable water bottle, many restaurants are happy to refill. Sri Lanka has an issue with plastic management, so it is best to avoid using plastic where possible.
There are plenty of opportunities to snorkel around Hiri and the nearby beaches, so having an excellent fitting snorkel is a good idea.
We always travel with a GoPro. However, an underwater case for your phone could be a good alternative to capture some epic shots of the turtles around Hiriketiya Beach.
Bring a power bank to keep your phone charged and consider picking up a sim card in the airport. We use the Netgear Nighthawk to connect several devices at any given time.
The plug type is D and G in Sri Lanka, so if you may require a travel adapter for electronics.
You will likely use cash for most of your time in Sri Lanka. Make sure to have a variety of smaller notes for tuk-tuks and transport. The local currency is Sri Lankan rupee.
Following an import ban in Sri Lanka, toiletries are pretty limited. It is best to bring them with you.
Frequently Asked Questions
Is Hiriketiya worth visiting?
Hiriketiya Beach is definitely worth visiting. It is one of the nicest areas in the south of Sri Lanka.
When should I visit Hiriketiya Beach?
The best time weather-wise is from December to March, however, it is also lovely off-season when it is quieter.
Which side of Sri Lanka has the best beaches?
Generally speaking, both sides have lovely beaches. The east side is best from April to November, whilst the southwest is nicer from December to March.
How much are surf lessons in Hiriketiya Beach?
Lessons can range from 15 USD to 20 USD per session.
When is Hiriketiya Beach open?
The beach is always open, however, we advise only visiting during daylight hours.
What attractions are near Hiriketiya Beach?
Many attractions are nearby, including Dondra Lighthouse, Hummanaya Blow Hole, Turtle Point and Mulkirigala Raja Rock Temple.
Have you visited Hiriketiya Beach? We would love to hear if you. Leave a comment.
If you feel this post has been helpful and you'd like to buy me a virtual coffee, you can do so here – thank you!
Disclaimer: This post about Hiriketiya Beach Sri Lanka, contains affiliate links. By using them, it will not cost you any extra. We will receive a small commission to keep us writing.