Florence is a mesmerising city filled with history, culture and outstanding architecture dating back to medieval times.
It was the birthplace of the Italian renaissance and was one of the most important cities in Europe from the 14th to 16th century.
I actually for once, managed to learn a little bit of history despite being in Florence with a two year old and it was fascinating. You should definitely explore Florence with kids!
Why not explore Italy through this ten day itinerary?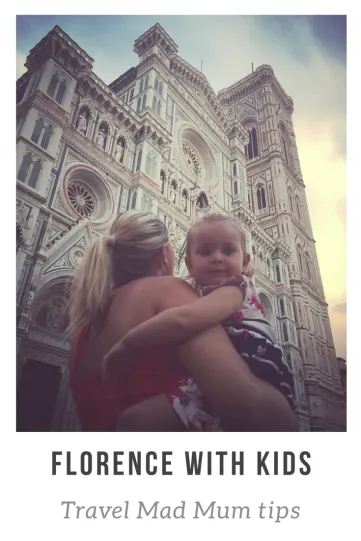 I was particularly blown away by the Vasari Corridor. A mile long elevated passageway that could fit a horse and cart through the centre.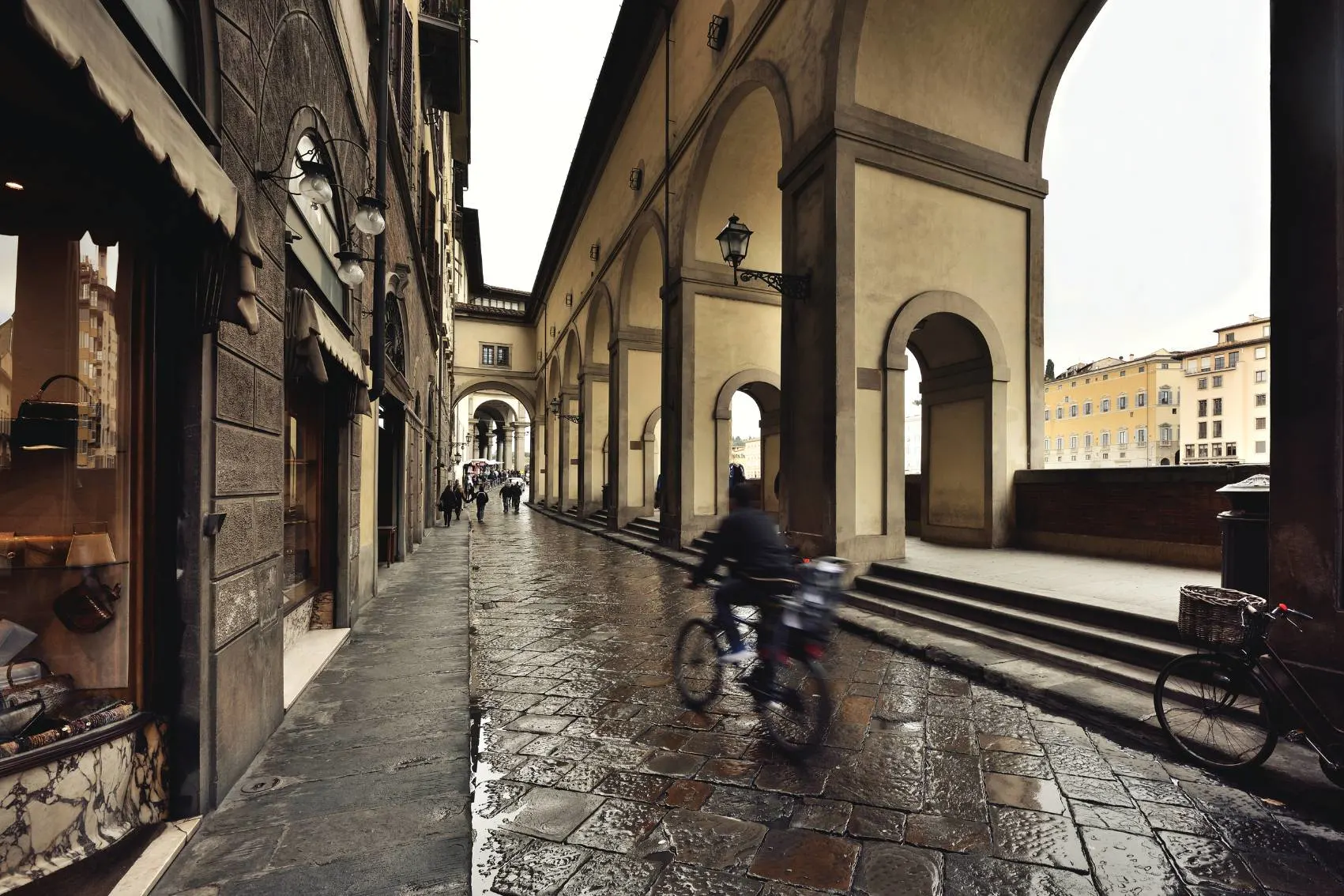 It navigates around towers, and across rivers and was built so the 15th-century Duke of Florence could avoid feeling insecure in public.
Besides my education in Florentine history, there is a great deal to do around the city and Florence is quite fantastic and fun. There are plenty of outdoor spaces for kids to enjoy, amazing food and fabulous hotels. It's one of those all-around cities for everyone in the family.
One big tip before I bust into the finer detail is all Florence tourist attractions are free on the first Sunday of every month. You heard me right – free!
I guess whether you are a day tripper or a slow traveller, that is a great reason to go to Florence with kids on the first weekend of the month!
In my favourite format of eat, sleep and play, here is my take on:
Things To Do With Kids In Florence Italy
1. Florence Lookout At Piazzale Michelangelo
If you like a city lookout, Piazzale Michelangelo is the place to go and get an elevated view of Florence. The beautiful mountains that surround the city can also be seen, making it a great spot for photos. If you are going up during the day, I suggest bringing a picnic and enjoying the space.
Location: Piazzale Michelangelo, 50125 Firenze FI, Italy
2. Explore Piazza Del Duomo – Florence's Main Square
Piazza del Duomo is obviously very touristic. However, if your little one likes to break out into sporadic dance, it is a great place to hang out.
We walked around the dome listening to the different buskers. Esmé just loved it. The square is vibrant and busy but worth a visit even if you only have two days in Florence.
Location: 50122 Florence, Metropolitan City of Florence, Italy

3. Piazza Santo Spirito
If you like to escape the tourists, Piazza Santo Spirito is where the locals hang out.
In the evenings, they congregate, bringing their evening meal, a bottle of wine and a guitar. Everyone shares.
Children play with each other and it is very much a community affair. I guess having a few words of Italian and some food to contribute would be massively helpful.
Location: 50125 Florence, Metropolitan City of Florence, Italy
4. Piazza Di Santa Maria Novella
We were so lucky our hotel was situated on this fabulous square. It seems to be a place where outdoor free concerts take place regularly. We just opened the windows in our hotel room and it was perfect, so relaxing. All the kids we could see were dancing together. Super cute!
Location: 50123 Florence, Metropolitan City of Florence, Italy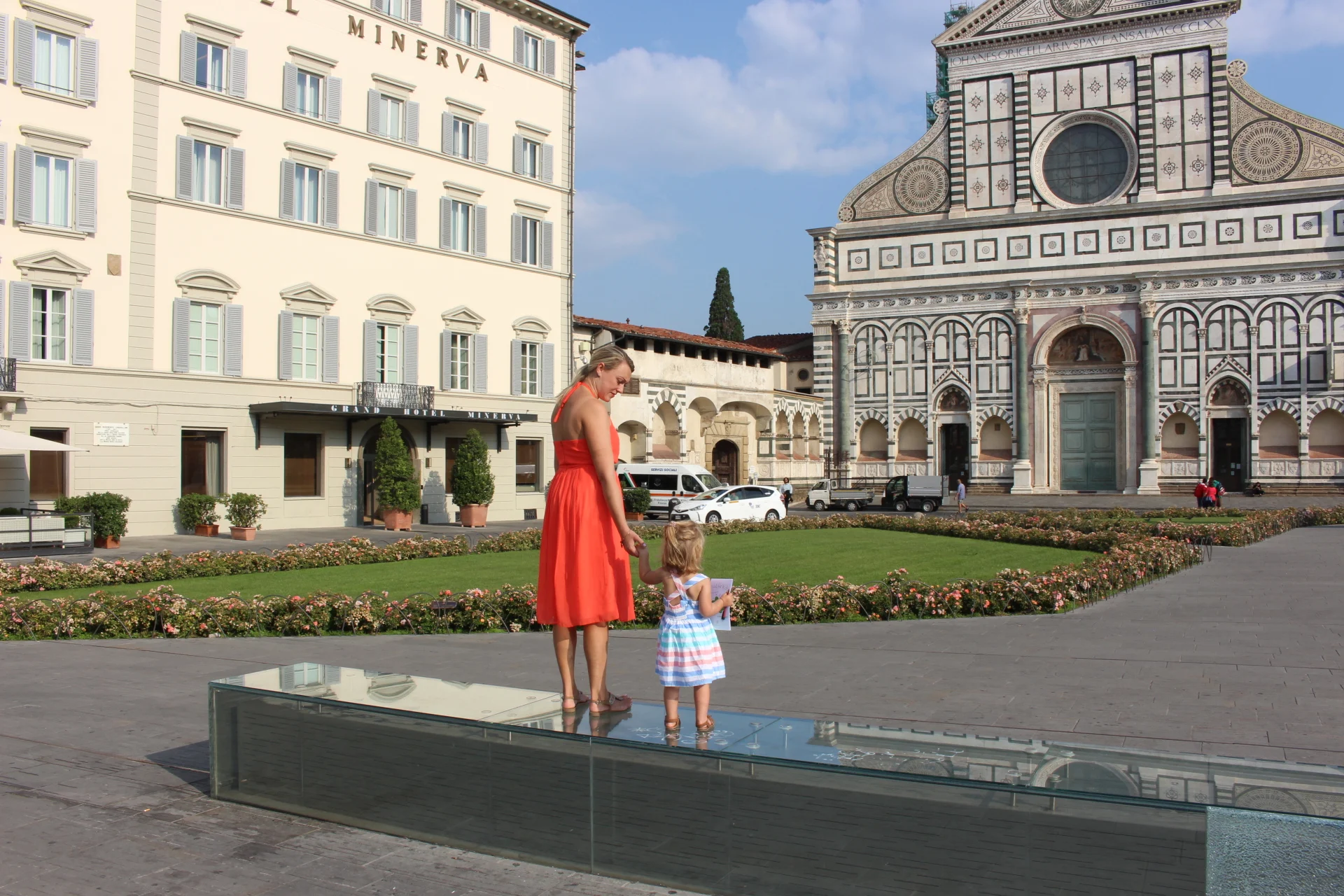 5. Good Luck Charm At Fontana del Porcellino
Fontana del Porcellino is a popular tourist attraction known for its good luck charm. Tourists come from near and far to take a picture with the "bronze pig" and rub its nose.
In order to achieve good fortune, one should throw a coin into the grid positioned between the legs of a boar in one motion.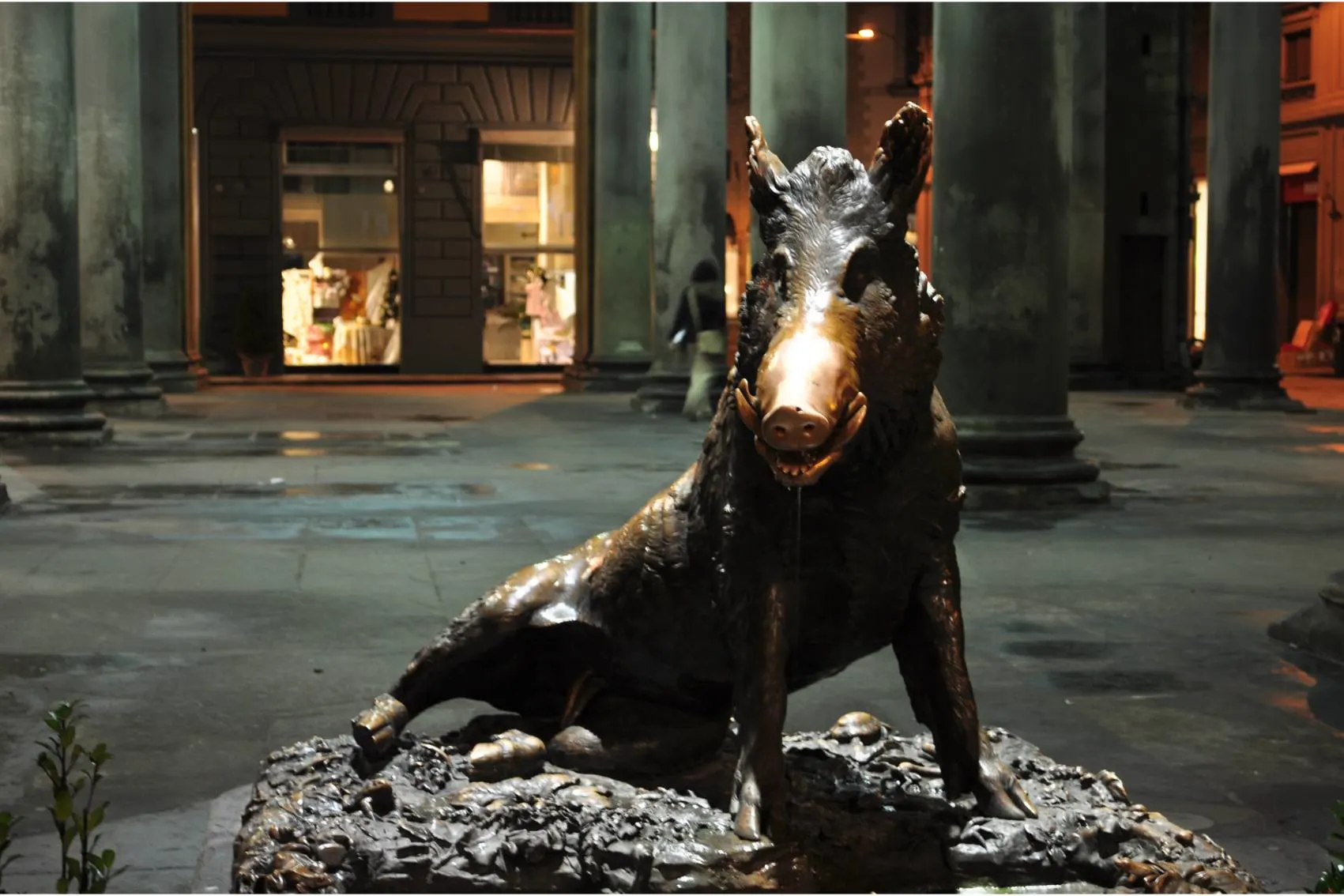 With a prime location in Piazza del Mercato Nuovo, just a block from the famous Piazza della Signoria, It's an ideal spot to visit while exploring Florence with kids since it provides a fun and memorable experience.
The original sculpture can be found at the Bardini Museum, while the copy is at the Uffizi Gallery.
Timings: Open 24 hours
Location: Piazza del Mercato Nuovo, 50123 Firenze FI, Italy
6. Parks and Playgrounds – Florence Kids Activities
Giardino Di Boboli (The Boboli Gardens)
The Boboli Gardens are an example of Italian Renaissance garden design, focusing on symmetry, perspective, and the use of space to create a sense of order.
I always like to bring Esmé to the botanical gardens on a city break. Giardino Di Boboli is not so much botanical.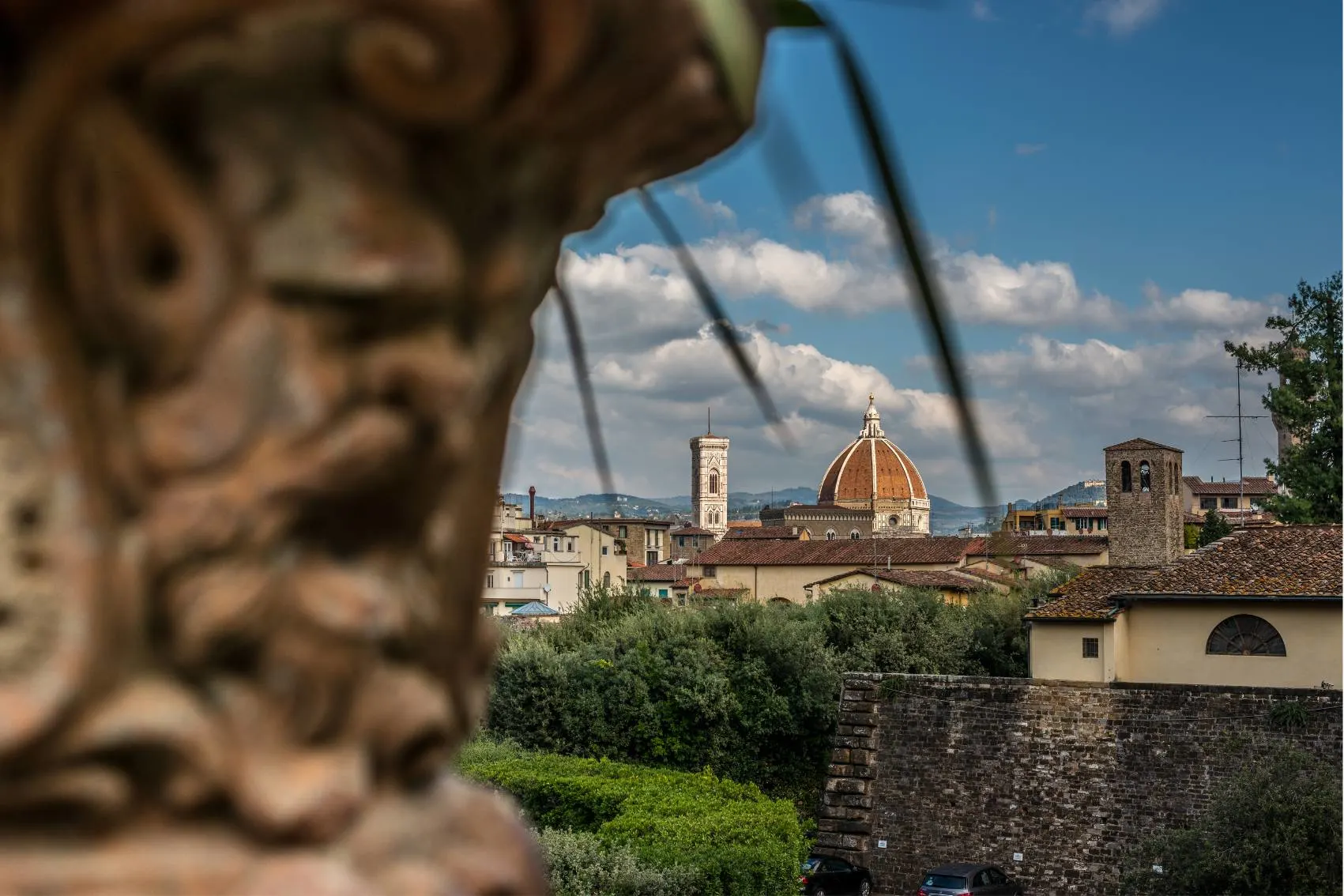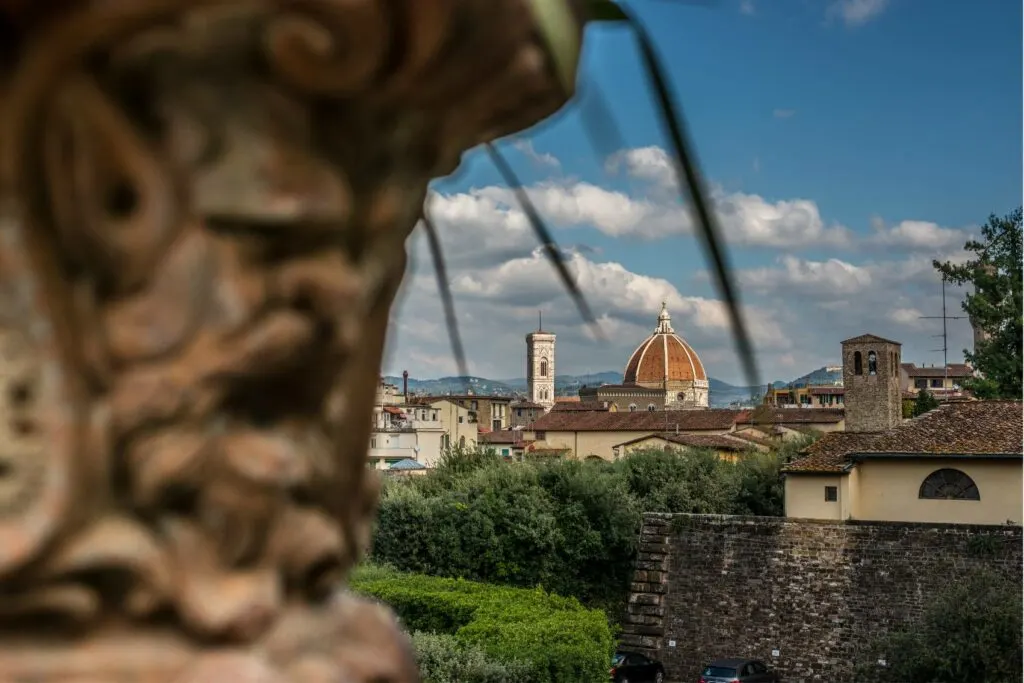 Instead, it is a beautiful space filled with fountains and amazing sculptures. The vast green expanse is a real outdoor museum featuring ancient and Renaissance statues.
There is even an amphitheatre. It truly is a photographer's wonderland. It is just perfect for little ones to run around.
Cost: €6 for regular admission
Free admission for children ages 18 and under
Adults must accompany children under 12 years of age.
Timings: 8:15 AM to 6:30 PM
Location: Piazza de' Pitti, 1, 50125 Firenze FI, Italy
Giardino di Borgo Allegri
Giardino di Borgo Allegri is a small park located in the heart of the city and ideal for families looking for a peaceful place to relax between museum visits and enjoy the outdoors.
A few steps from Santa Croce Square, it is also within walking distance of the city's famous attractions, making it a convenient spot for tourists and locals.
Borgo Allegri's small grassy area and playground are available to entertain children, as well as a variety of games and toys to distract the little ones.
Entry: Free Admission
Timings: 9:30 AM to 12:30 PM and 3 PM to 6:30 PM (Monday to Sunday)
Location: Borgo Allegri, 18, 50122 Firenze FI, Italy
Lungarno di Santa Rosa
The public garden, Lungarno di Santa Rosa, offers a spacious dedicated outdoor play area for children, with plenty of green areas and other recreational facilities such as a keep-fit gym and a flat path for skateboarding and cycling.
Moreover, it is located in a safe area with plenty of park benches offering stunning views of the river and is easily accessible by public transportation.
Entry: Free Admission
Timings: Open all day until midnight
Location: 50142 Florence, Metropolitan City of Florence, Italy
Giardino del Bobolino
Giardino del Bobolino is separate from the previously mentioned Giardino Di Boboli.
Although this may be the mini version of Boboli's garden, it is known for its unique design, which incorporates aspects of French and Italian styles, creating a harmonious combination of natural and artificial structures.
It features a vast array of plants, lush meadows, pathways, grottos and water features, providing a tranquil and picturesque setting to enjoy when in Florence with kids.
A notable residence here is Villa Cora, which was once home to Eugénie de Montijo, the empress consort of the French, and Peter Ilyich Tchaikovsky.
Surrounding this park are a few greenhouses that add even more character to the Bobolino gardens.
Entry: Free Admission
Location: Viale Machiavelli, 18, 50125 Firenze FI, Italy
Giardino delle Scuderie Reali (The Royal Stables Gardens)
The Scuderia Reali lacks aspects that meet the definition of a garden.
Instead, it is a complex of the Fabbric of the Royal Stables built between 1866 and 1869 when Florence was the capital city and when the court needed more extensive stables to house horses and staff quarters.
Along the southern border of Viale Macchiavelli, opposite the local high school for art and Giardino Boboli, the complex consists of a large, grassy area measuring over six hectares.
The garden offers families a peaceful retreat away from the chaos while also offering an excellent opportunity to enjoy the beautiful Piazzale Michelangelo from a different perspective.
Entry: Free Admission
Location: Piazzale di Porta Romana, 50125 Firenze FI, Italy
7. Tours – Things To Do With Kids In Florence
Eco Electric Buggy Tour
The best way to see the city with a toddler is with Electric Cart Tours. It worked so well for us because Esmé was entertained by the fact we were in a buggy and it was quite quick.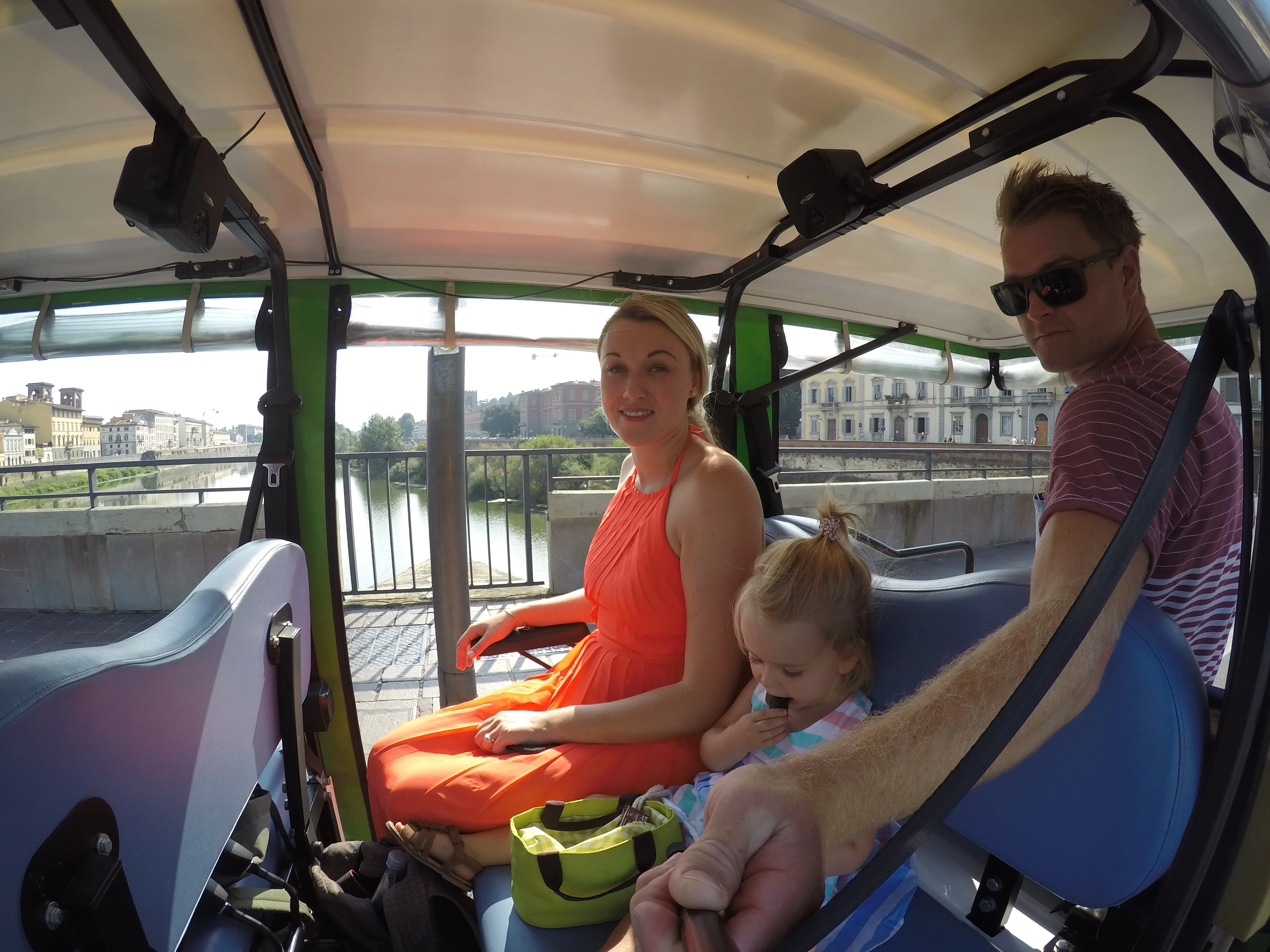 We got so much knowledge and information from our tour guide, who was just amazing. He asked us a few questions beforehand about what we liked and tailored the trip accordingly. He gave us lots of top tips on getting away from the tourist areas and where we could find value for money.
Book an Electric Cart Tour when visiting Florence with kids.
Meeting Point: Piazza di Santa Croce, 50122 Firenze FI, Italy
A Walking Tour In Florence With Kids
Families signing up for a walking tour in Florence with kids are going to be in awe of the facts and influences behind the design elements of this fascinating historical city.
Gain awareness of various symbols found throughout Florence, from the churches and piazzas to the homes and shops, which come from a long history of esoteric beliefs and practices, and have been passed down through generations.
By looking at and understanding these symbols, families can gain insight into the beliefs and practices of Florence's past.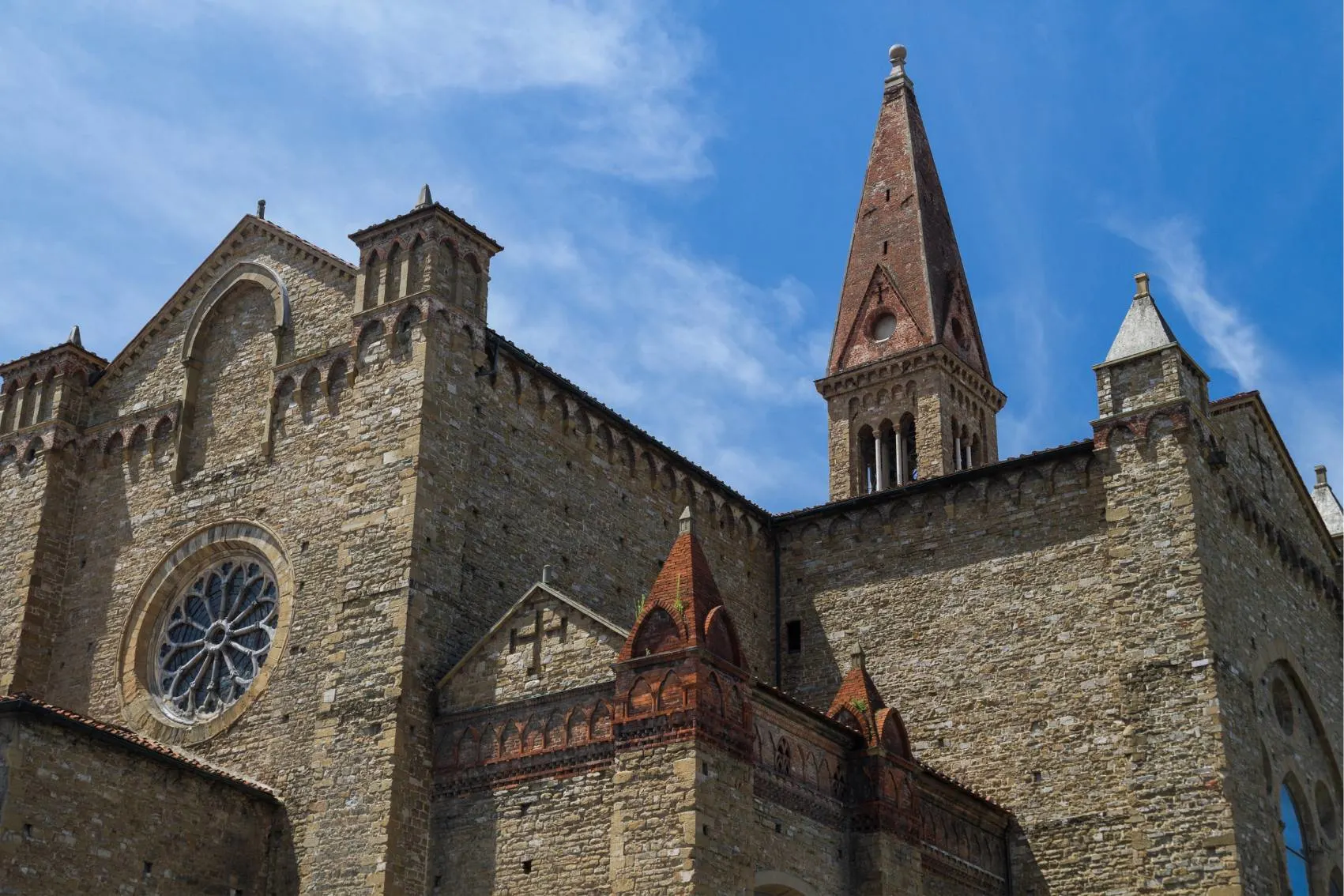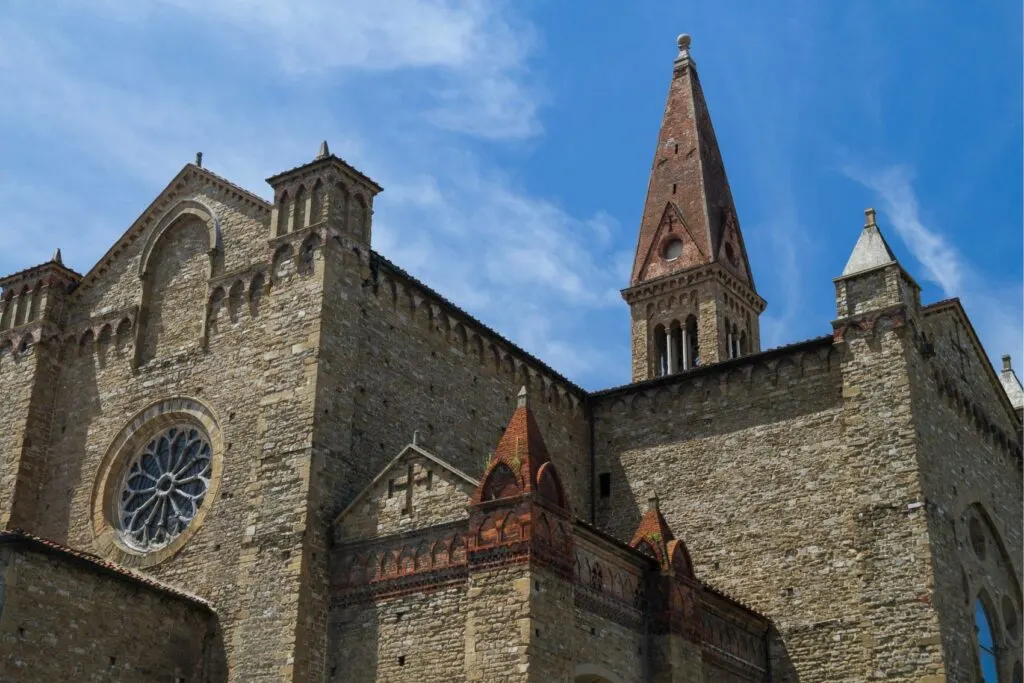 Highlights of the trip include a brief history lesson at the Basilica of Santa Croce, highlighting the artwork, architecture, and history of the place, including a stop at Santa Maria Novella Church, known as the city's first great basilica and the region's Dominican church.
For the walking tour in Florence bookings.
Meeting Point: Piazza San Marco, in the middle of the square, at the Statue of Manfredo Fanti
Six Underground: The Speedy But Slow Golf Cart Tour
There is no better tour for movie enthusiasts than Six Underground.
It is a unique experience that combines the passion for action films and the beauty of one of the famous historical cities, Florence.
The minicar will drive through the lanes and bylanes of Florence, passing the courtyards of Palazzo Medici Riccardi, Palazzo Vecchio, Column of Justice, and Piazza Santa Trinita.
After zipping through the above places, the tour heads for Piazza della Signoria, just under the arches of the Vasari Corridor, an impressive elevated passageway connecting the Uffizi Gallery with Palazzo Pitti.
See Ferdinando I, Grand Duke of Tuscany's striking bronze statue in Piazza Santissima Annunziata. From there, admire Brunelleschi's Dome, an iconic symbol of Florence and a famous parkour training site.
For bookings of the Speedy But Slow Golf Cart Tour.
Meeting Point: La Terrazza Sul Duomo Firenze, Via Roma, 3, 50122 Firenze FI, Italy
Panoramic Sunset Tour Of Florence On An E-Scooter
The Sunset Tour of Florence on E-Scooters is ideal for families travelling to Florence with older kids and teenagers.
It is the perfect way to explore Florence, as it allows visitors to experience the city in a relaxing and eco-friendly way.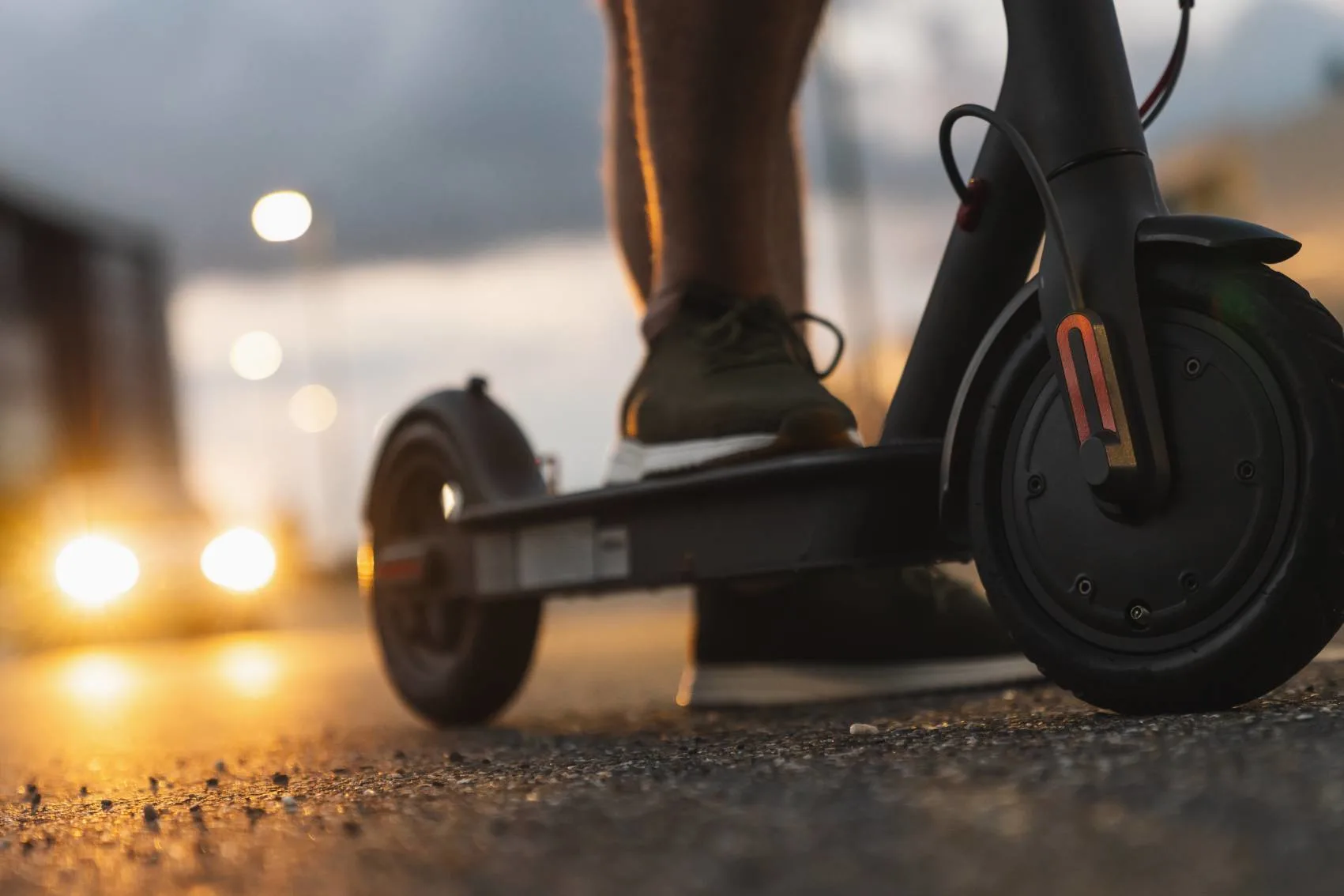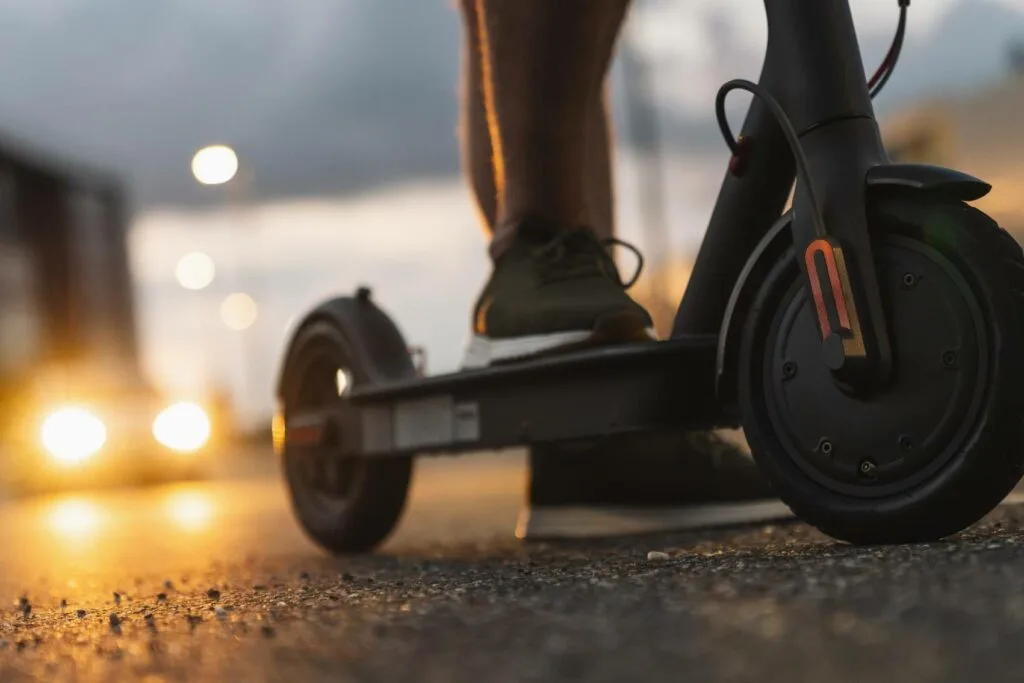 The small group size ensures a more intimate experience, allowing visitors to get off the beaten path and explore corners of the city they may not have seen before.
Some of the tour highlights include,
Riding around Piazza della Signoria and Piazza della Repubblica
For E-Scooter Sunset Tour Bookings.
Start Time: 4:30 PM (For 2.5 hours)
Meeting Point: Via dei Cimatori, 9R, 50122 Firenze FI, Italy
Semi-Private Tour Of Pitti Palace And Palatine Gallery
The Semi-Private Tour Of Pitti Palace And Palatine Gallery is an ideal opportunity to make the most of your time in Florence and help you avoid the long lines that often occur at this popular attraction.
It also gives you the opportunity to get a comprehensive overview of the complex and its many galleries and museums in a short time, ensuring that you get all the significant highlights.
These highlights include the Palatine Gallery, The Treasury, the Royal Apartments, the Gallery of Modern Art, and the Museum of Fashion and Costume.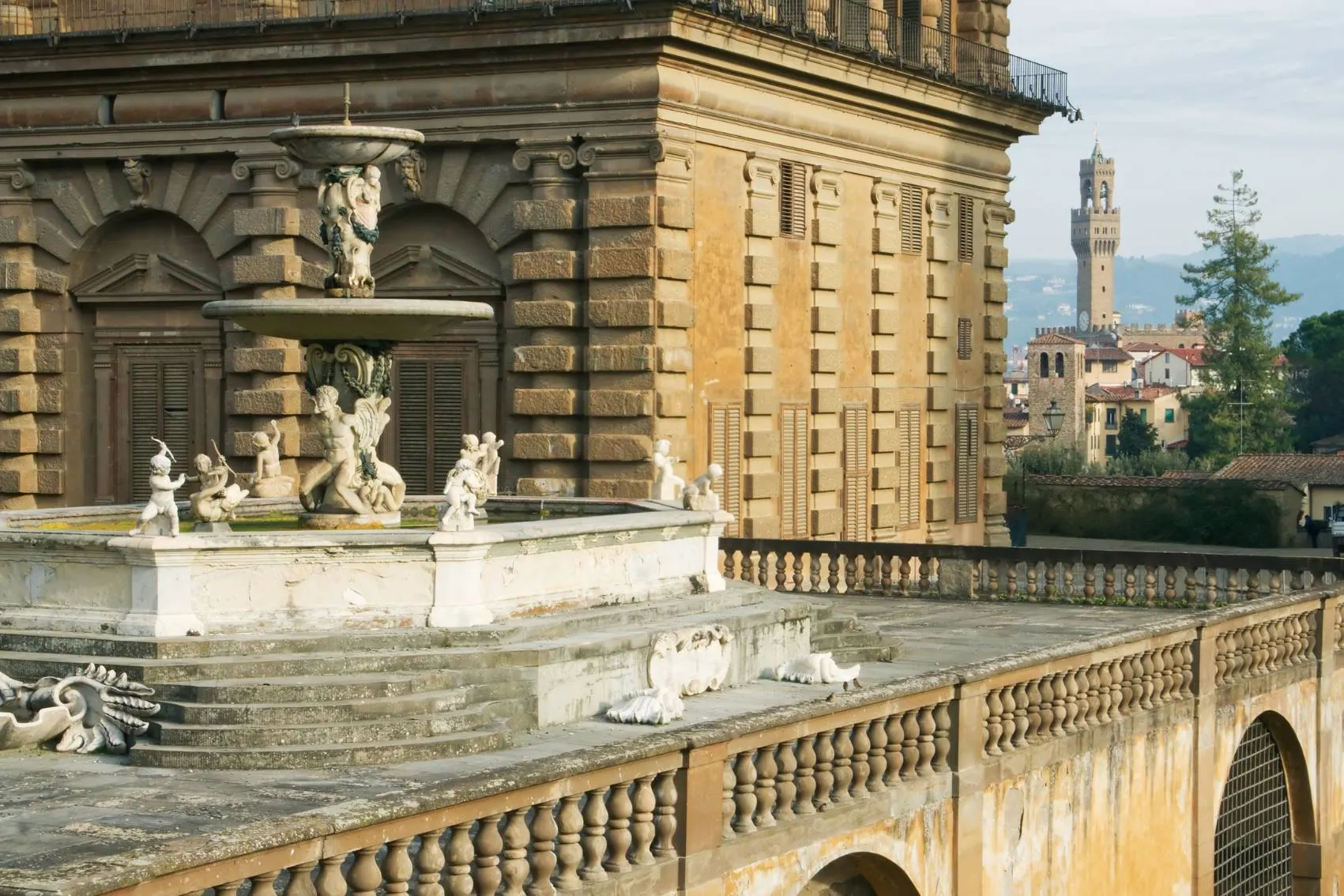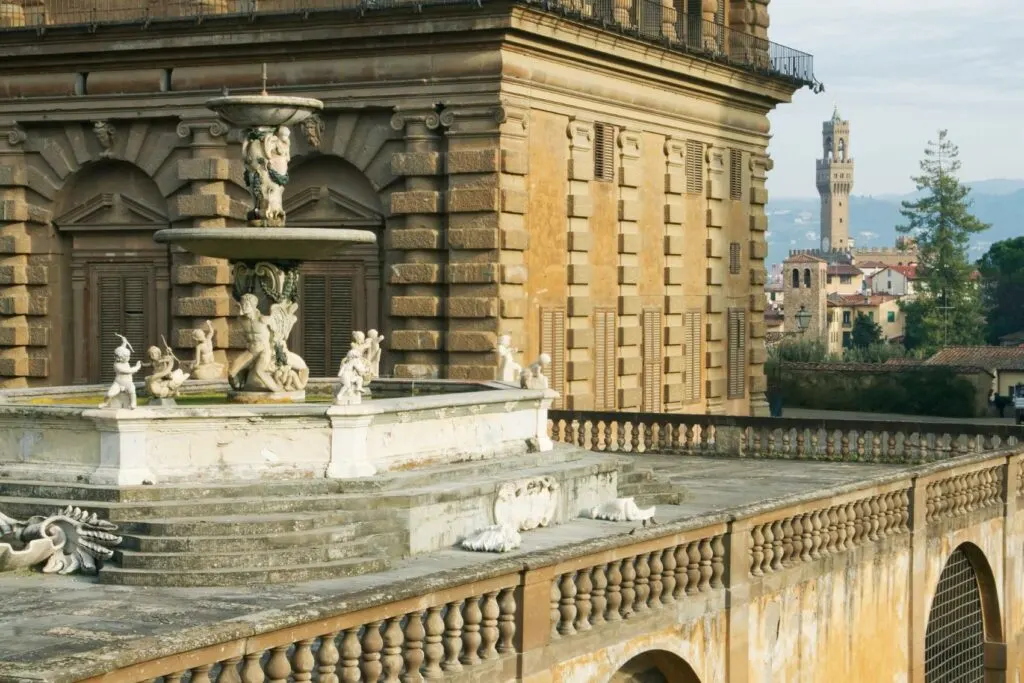 Families travelling to Florence with kids will definitely benefit from booking this tour since it gives them more time to explore this historic city.
For more information on booking the semi-private tour of Pitti Palace and Palatine Gallery.
Meeting Point: Via dei Castellani, 18 rosso, 50122 Firenze FI, Italy
Private Hot Air Balloon Flight
A private hot air balloon tour is a memorable way to celebrate a special occasion such as proposals, anniversaries or even a casual trip over Tuscany when in Florence with kids.
Embrace yourself for a truly unique perspective of the Tuscan landscape while drifting 500 to 3000 feet over it.
The journey lasts for about an hour, after which guests are encouraged to toast the adventure with sparkling wine (for the grownups) upon returning to the ground – a nice touch to celebrate the experience.
The driver also ensures that guests don't have to worry about getting back to their hotel, courtesy of the package's transportation.
Book the private hot air balloon tour.
Start time: 07:00 AM
Launch Point: Depending on wind and weather conditions, the exact launch point may vary.
What To Eat When In Florence With Kids
Gelateria La Carraia, Santa Croce – For The Kids
Gelateria La Carraia is probably the only place in Italy where you can get a generous scoop of gelato for the small price of 1 Euro.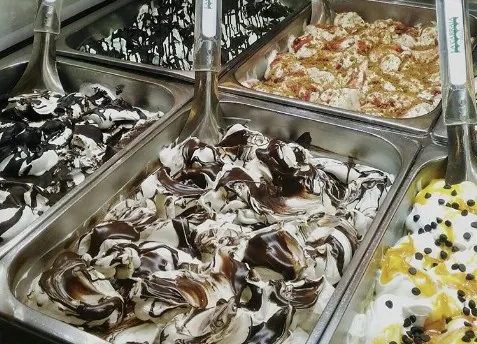 The average price in Italy is 3 Euros so it is very good value for money. The shop is on the banks of River Arno that runs through the centre of Florence. Enjoy your gelato on the bench watching the world go by!
Timings: 12 PM to 11 PM (Monday to Sunday)
Location: Via dei Benci, 24/r, 50122 Firenze FI, Italy
Brac Libreria di Arte Contemporanea
The family restaurant, Brac, is a library, cafe, and restaurant only four minutes from Palazzo Vecchio, making it an ideal spot for tourists, locals, and students alike.
Despite its convenient location, bookings at Brac for large groups are tricky, especially on Friday and Saturday evenings.
However, they offer a vegan menu and use organic vegetables, making it an attractive option for those looking for healthy, plant-based options.
Timings: 11 AM to 12 AM (Monday to Sunday)
Location: Via dei Vagellai, 18/R, 50122 Firenze FI, Italy
PappaGioia
PappaGioia is a Vegan restaurant that offers plant-based food, such as soups, salads, sandwiches, and desserts, that are all free from animal products.
They also offer a variety of herbal teas and freshly-pressed juices. Aside from that, they have a garden that provides fresh, organic ingredients for the dishes.
Timings: 12:30 PM to 3 PM (Monday to Saturday)
Closed on Sundays
Location: Via del Ponte Rosso, 57r, 50129 Firenze FI, Italy
L'OV Osteria Vegetariana, Florence With Kids
Its prime location in the Giardino di Palazzo Antinori makes L'OV Osteria Vegetariana the perfect place to enjoy traditional Florentine fare as well as vegan Peruvian cuisine.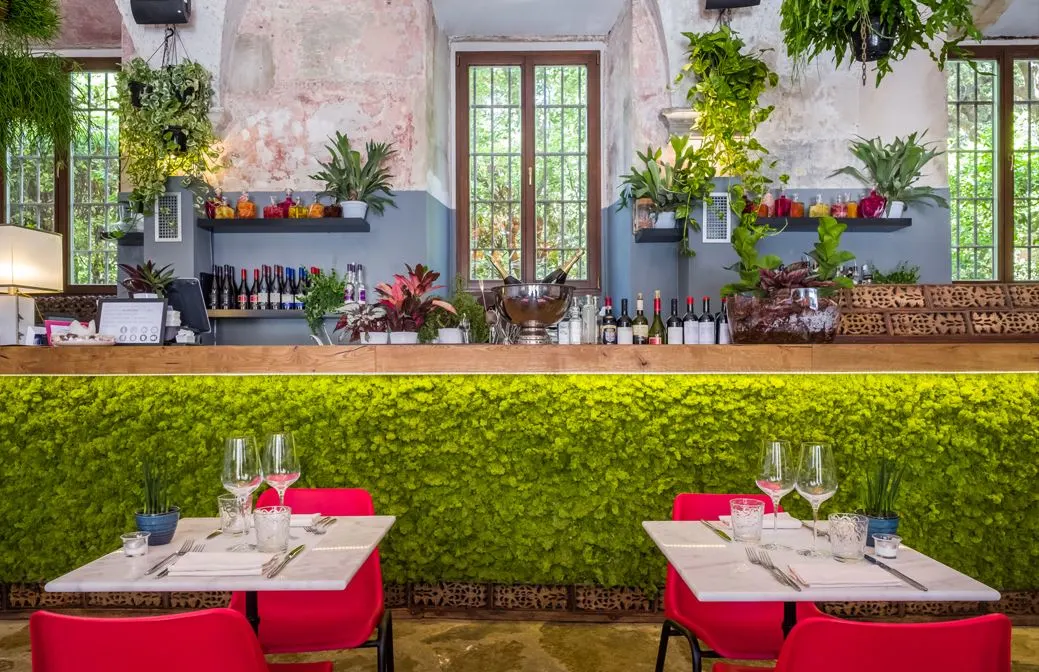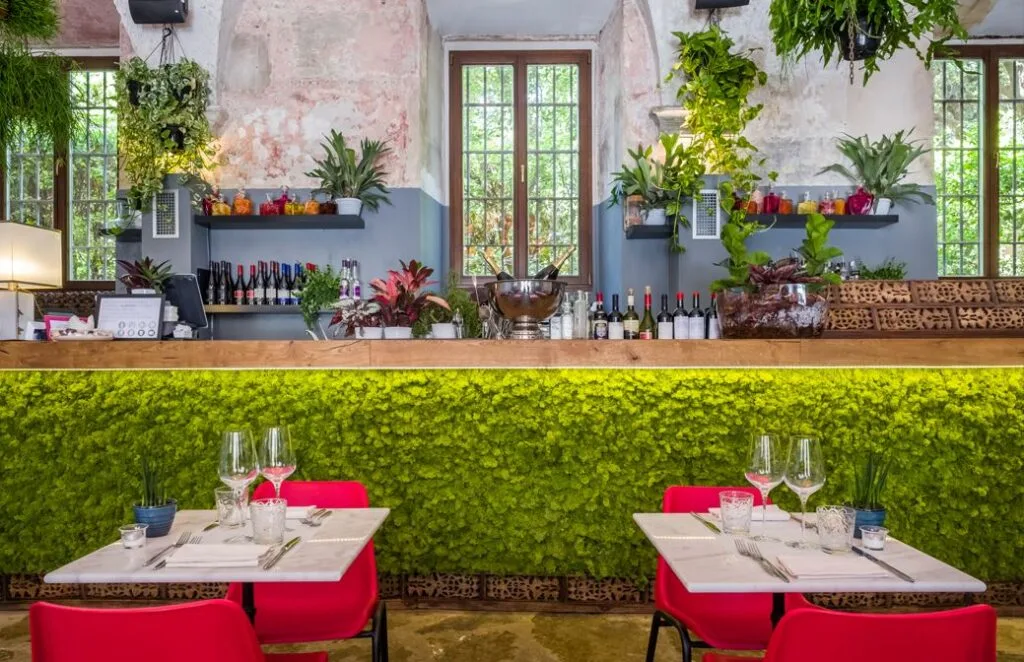 Offering an alternative menu with no appetizers, first courses, or second courses, families can treat themselves to meals that begin with 'before', continue with 'after' and conclude with 'and then' – a journey through time in taste.
Kids will love the delectable desserts at L'OV Osteria, while adults can choose gluten-free wine options after their meal.
Timings: 7:30 PM to 11 PM (Monday to Saturday)
Closed on Sundays.
Location: Piazza del Carmine, 4R, 50123 Firenze FI, Italy
For The Grownups- Aperitivo
Westin Excelsior
Have you heard of the term 'aperitivo' before? Let me enlighten you if you haven't. It's the Italian way of doing 'happy hour'. It's not two for one beer or anything like that… Essentially when you buy a drink in the evening, you often get unlimited nibbles along with your drink for free.
In some instances, this can almost suffice as a meal. Well certainly in the Westin Excelsior which is apparently the best place in town for an aperitivo.
At the small price of 8-10 Euros, you will get a drink, unlimited olives, cheeses, salami, bread and so on. In addition to that the Westin Excelsior has some absolutely stunning views of the city that are worth the trip to see.
It is absolutely fine to bring kids. Esmé loves nibbles rather than meals so this was right up her street. Especially as she would eat a block of cheese if you let her!
Location: Piazza Ognissanti, 3, 50123 Firenze FI, Italy
Besides the above mentions, there is an abundance of Italian restaurants serving quality food dotted on every street corner. Let your nose lead you to your favourite Italian aromas.
Where To Stay In Florence With Kids
Grand Hotel Minerva, Florence
Like most great tourist cities, there are loads of great areas to stay in Florence. We stayed at the fabulous Grand Hotel Minerva Florence.
All I can say is stunning, stunning, stunning! The hotel is based only a stones throw from the train station, so it was perfect after our long day of travel with the backpack.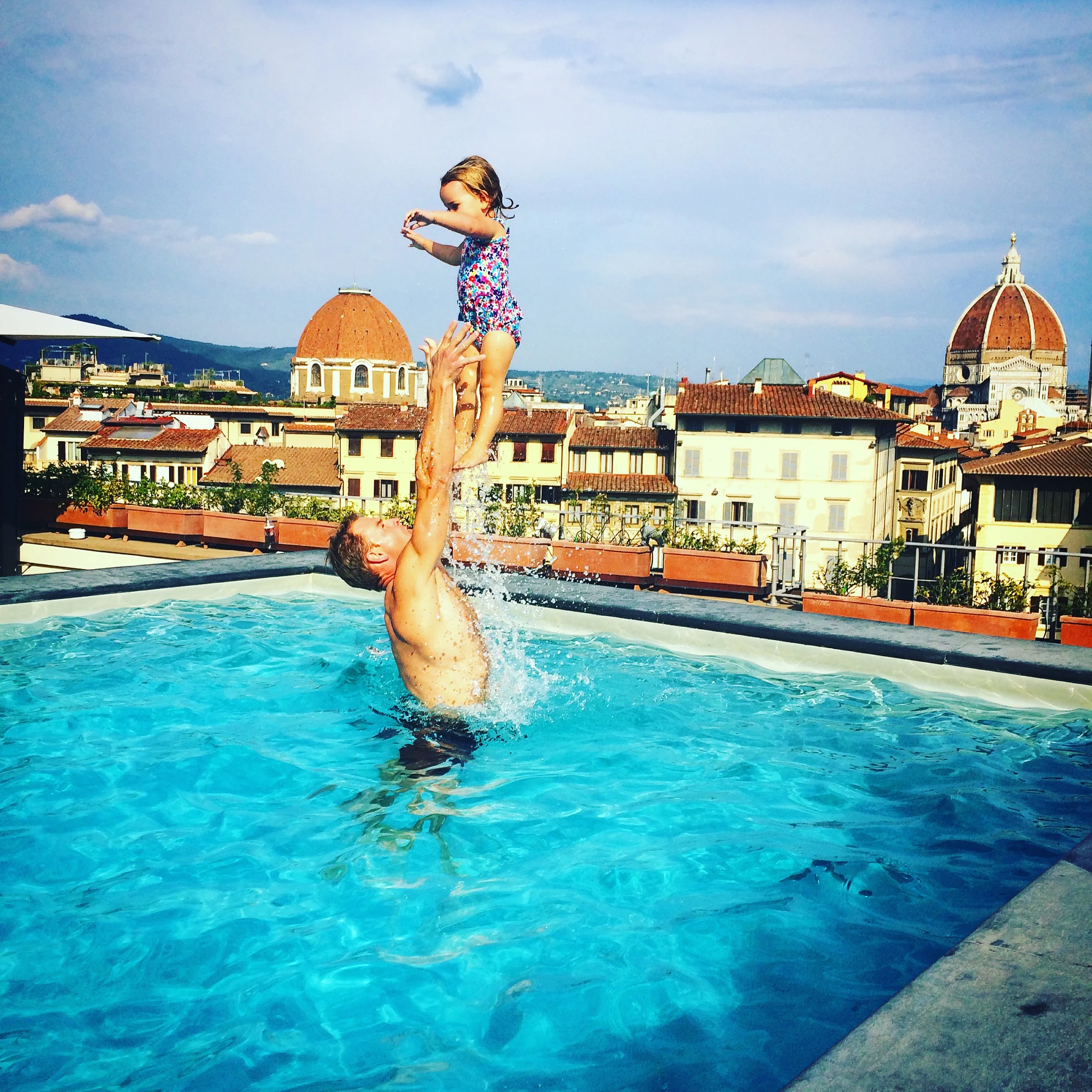 We were totally in love with the roof top pool. We spent hours up there relaxing and taking in the stunning views of the city. Right in eye shot was the Cattedrale di Santa Maria del Fiore which is the main dome that dominates Florence's skyline.
The hotel makes a great effort with children. Esmé loved her Florence colouring-in book that was left in our room. The rooms were big and spacious, perfect for an energetic toddler.
Breakfast was included in our stay and it was just delicious. The coffee, fresh breads, croissants and antipastis are particularly good. It's perfect for lining the tummy before a big day of sightseeing.
Book a stay at the Grand Hotel Minerva.
Hotel Spadai, Florence
Hotel Spadai's location makes exploring the city's many attractions ideal. It is a two-minute walk from Santa Maria del Fiore cathedral and houses itself adjacent to the Palazzo Medici Riccardi.
Featuring a choice of family rooms, each room features soundproofing, a private bathroom with a rainfall shower, complimentary toiletries and free drinks from the minibar.
Other amenities include a free airport shuttle, room service, a spa and wellness centre, private parking and an extensive American breakfast.
As a result of the location in the heart of the city, families can leave their cars behind and explore the Basilica of San Lorenzo (200 metres away) and Piazza della Signori Square, five minutes on foot.
Book a family staycation at Hotel Spadai.
Palazzo Niccolini al Duomo – Florence With Kids
Located right next to the Duomo Cathedral in Florence, Palazzo Niccolini Al Duomo is a beautiful location to stay.
Large windows provide a stunning view of Florence at night, particularly once the sun sets.
Elegant room amenities include a minibar, complimentary WiFi, a satellite flat-screen TV, room service, a choice of in-house restaurants and a deluxe breakfast every morning during your stay.
As for the suites, they boast a spacious seating area and views of Santa Maria del Fiore Cathedral.
Exploring the city is a breeze from the hotel, especially when visiting Florence with kids. The city's main attractions, monuments, and parks are in close proximity to this fabulous hotel.
Book a stay at the Palazza Niccolini al Duomo.
Children's Fun Facts About Florence
Back in 1865, the capital of Italy was moved from Turin to Florence due to the unification of the country and the desire of the ruling Savoy dynasty to establish their capital in a more central location.
Florence is the birthplace of Italian gelato. The first Italian gelato was created in 1565 by a Florentine architect named Bernardo Buontalenti.
Among the first European cities to pave their streets was Florence. Being a hub of economic activity, people wanted a way to quickly move goods and people from place to place. As a result, city officials decided to pave the streets. The success of this idea eventually spread to all of Europe.
Pinnochio, a classic of children's literature, originated in Florence and was published by Carlo Lorenzini sometime in February 1883.
Duomo's dome is the largest brick-and-mortar dome in the world. There are more than 4 million bricks in the structure, and it weighs more than 37,000 metric tons.
Florence With Kids – FAQs
Is Florence a good destination for a holiday with kids?
Visiting Florence with kids is the perfect holiday destination.
The museums provide engaging and educational experiences for children, and the city's layout is pedestrian-friendly and easy to explore. On the other hand, the large piazzas offer plenty of space for children to run around and explore.
When is an ideal time to visit Florence with kids?
May to September are the best months to visit Florence. The weather is warm and pleasant for art festivals and alfresco dining.
The only downside is that hotel rates tend to spike during this time.
What is the optimal number of days to spend in Florence?
Florence has a lot of prime tourist attractions, such as the Duomo di Firenze, the Uffizi Gallery, and the Ponte Vecchio, to name a few. These attractions can take an entire day to explore fully.
We recommend at least five nights and four full days to explore Florence at a leisurely pace, allowing you to soak up the atmosphere and see the smaller attractions we mentioned earlier in our post.
To Sum Up Florence With Kids
Florence has something for everyone, no matter their age.
The city is rich in history and culture, with plenty of monuments and museums to explore. It also has plenty of outdoor activities, such as parks and playgrounds, which are perfect for kids.
There are also great restaurants in the city with a very welcoming atmosphere, making it an excellent choice for families as a vacation destination.
Have you been to Florence with kids? Is there anything else you would suggest? Make sure to share in the comment box.
You may also like,
Disclaimer: This post about the best things to do in Florence with kids may contain affiliate links. By using them, it does not cost you any extra, we get a teeny commission to keep us writing. Thank you in advance for your support.