When I first travelled to Australia back in 2008, I really favoured Brisbane as a city. Maybe that's because I had friends living there to show me all the best places to see. I loved the way of life in Brisbane.
From commuters travelling to work on boats with the wind blowing in their hair to the vibrant night life, it was incredibly enjoyable. When I returned to Brisbane with a baby, I saw it from a different perspective and appreciated it even more for what it offers families.
Although the second time around we caught up with friends, we also did lots of activities that Esmé seemed to love. She was ten months old at the time. If you are looking for more activities for toddlers and older kids, check out our Brisbane with Kids post.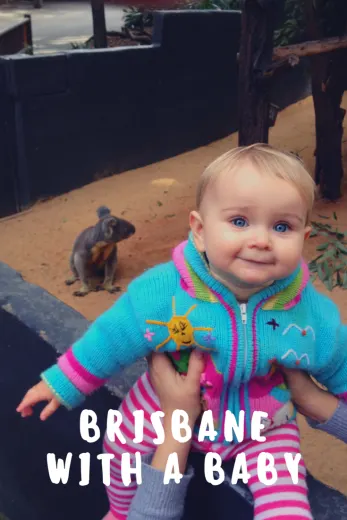 Here is my load down on things to do in
Brisbane with a baby
Where to stay
We stayed at the lovely self-catering Toowong Villas. Toowong is a village on the edge of Brisbane city and suburbia. I really love the area, its right on the river and in a great locations to get around to all the sites. The villas were perfect for us with a crawling baby. It was safe for her to have an explore!


Visit Brisbane Koala Sanctuary
The Lone Pine Koala Sanctuary is based south of Brisbane city. It is accessible by car, boat or bus and is a definite must visit with kids. Besides from the obvious of loads of adorable koalas hanging out in eucalyptus trees, there are other animals too. Kangaroos and emu's roam freely in an open space. You can buy some of their favourite natural food to feed the kangaroos as they are familiar with humans.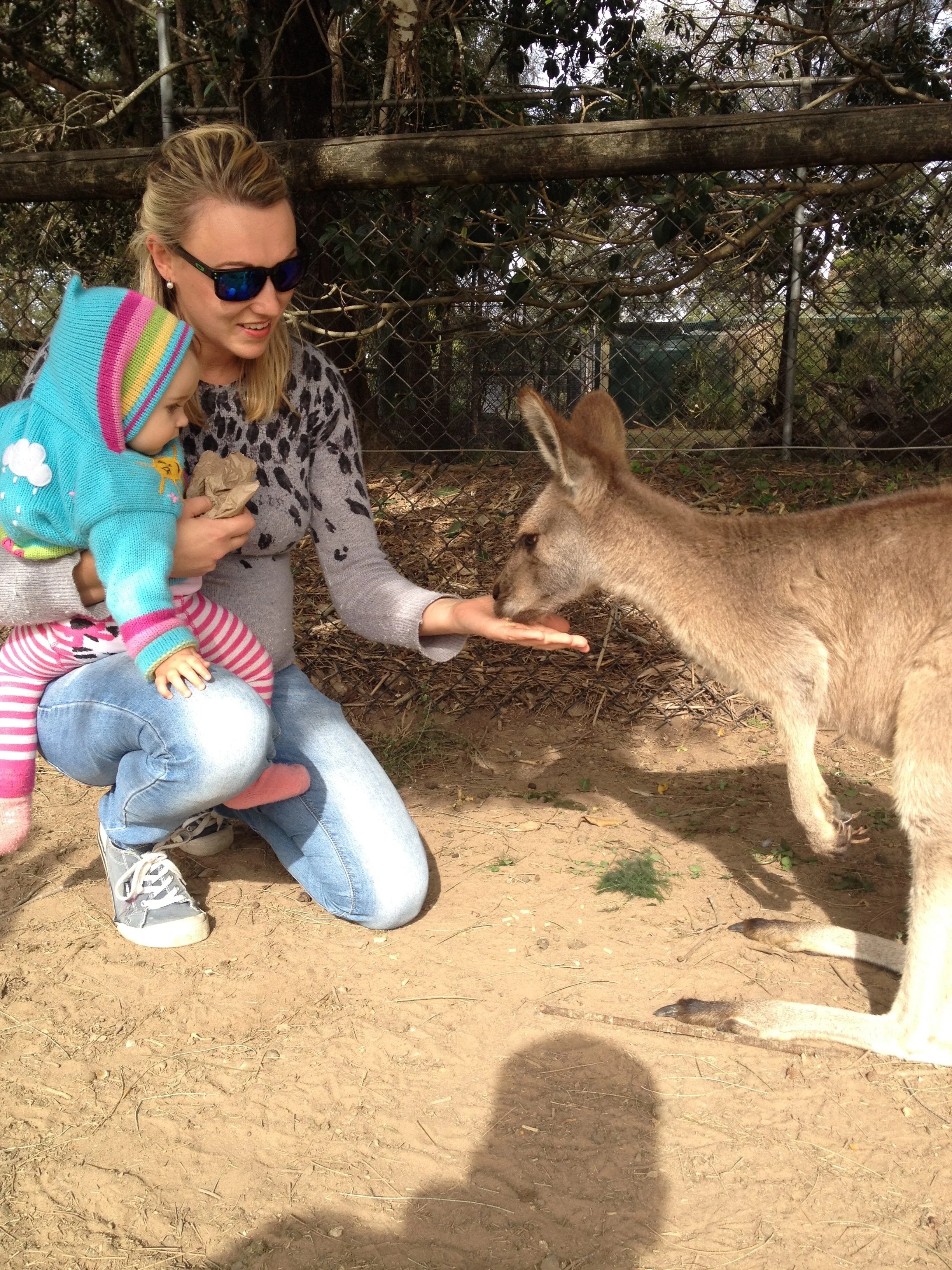 There are many other animals at the sanctuary that are native to Australia. From platypus to wombats, you can get a great insight into Australian wildlife. There is a cafe on site with a play area for little ones and changing facilities. If you are lucky enough to go on a Wednesday there is a food market held outside. Keep an eye out for the 'I love Calamari' stand. My mouth still waters when I think about it. Literally the best cali I have every had!
Visit Brisbane botanical gardens
The Botanical Gardens is the perfect place to rock baby to sleep on a tranquil walk. It's also a great place for those running around to expend energy in vast open space. You could bring a picnic and use one of the many shaded benches for lunch. There is also a playground onsite for little ones to enjoy. We loved the ponds with big lily pads as well as the view of the city.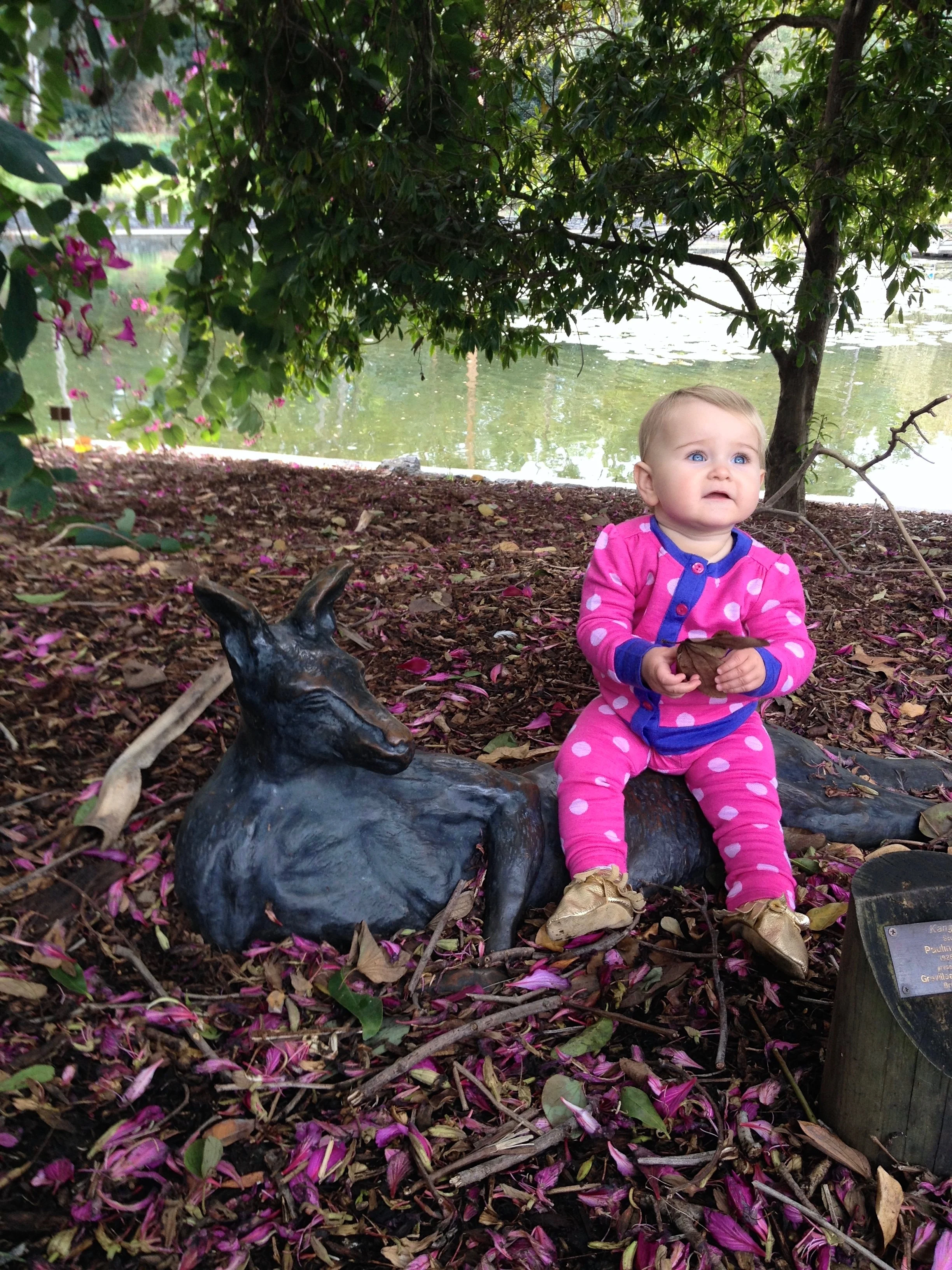 Take a boat ride along the river
The City Cat is the boat that zooms up and down Brisbane's central river. I just loved how people use it to commute to work as well as generally getting around. It covers a fair bit of distance either side of the city, making other attractions away from the centre more accessible. The ride into town is scenic and is like a city tour without the cost. If I remember correctly, it was easy to take our buggy on and off each stop. It definitely beats sitting on a bus or train.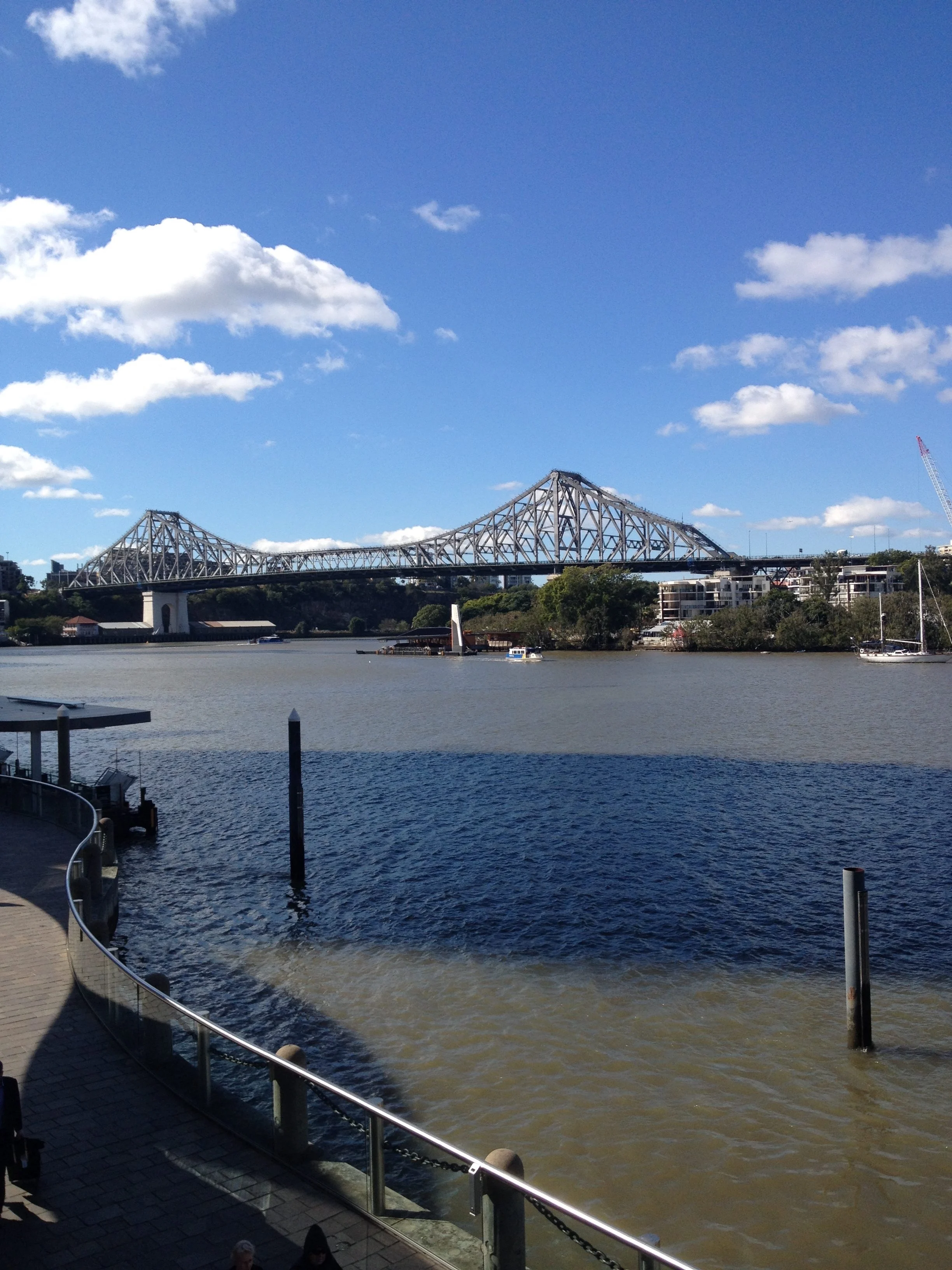 Have an ice-cream at an incredible city lookout
Mount Coot-tha is only 7km's from the city centre. It offers beautiful panoramic views of Brisbane and the ocean. At the lookout there is a nice restaurant and a cafe serving descent food. There are also open fields if you favour a picnic. Alternatively they have great ice-cream to keep the little ones entertained. The nearby national park has well established walking trails which could be perfect for a stroll before or after enjoying the stunning views.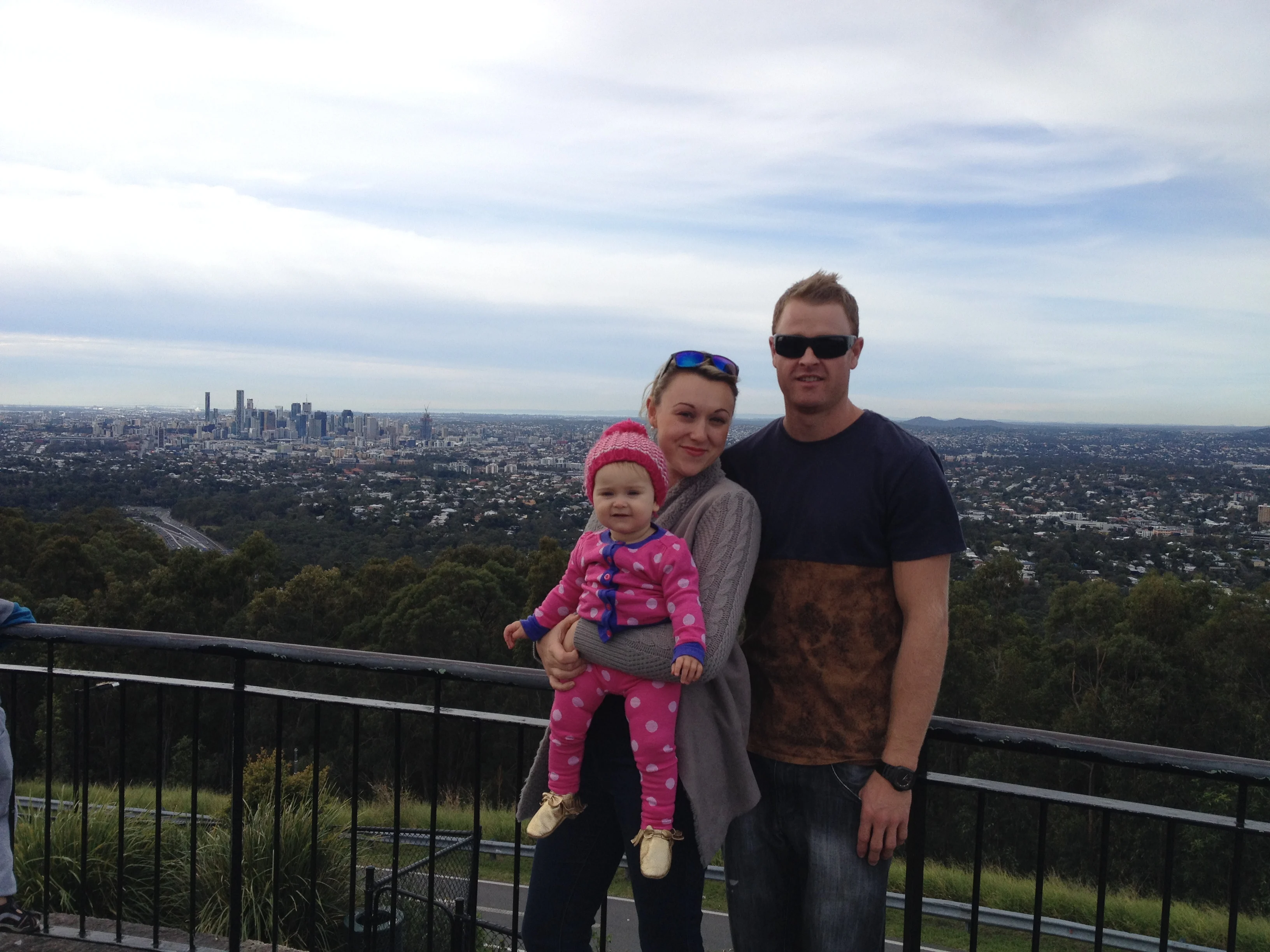 Visit a tropical island
Morton Island is 40 kms off the coast of Brisbane. It is accessible by ferry. There are also day trips that can be booked from the central tourism office. It is a beautiful tropical island with aqua blue beaches and bush with sand tracks. There are hardly any roads on the island. Everyone gets around with 4WD. There are plenty of things to do from snorkelling off the beach where there are several shipwrecks metres away from the shore. According to our tour guide there are more species of fish around the Morton Island shipwreck than in the Great Barrier Reef.
Other activities include hiking, walks and boating. If you have grown up children they may like to give tobogganing a go on the sand dunes. There are a couple of lakes on the island, one of which is called the blue lagoon. Apparently they are great for spotting local bird life.
Take a dip in a city beach
Street beach on Brisbane's South Bank is a popular spot to cool down from the warm weather. It is a man made beach with white sand. Tropical plants surround the area with a back drop of the central business district. If you're in Brisbane with a baby, this is the perfect place for little ones to get their toes wet and have a dip. This is not the best photo to show off the colour of the water as it was a cloudy day when we were there.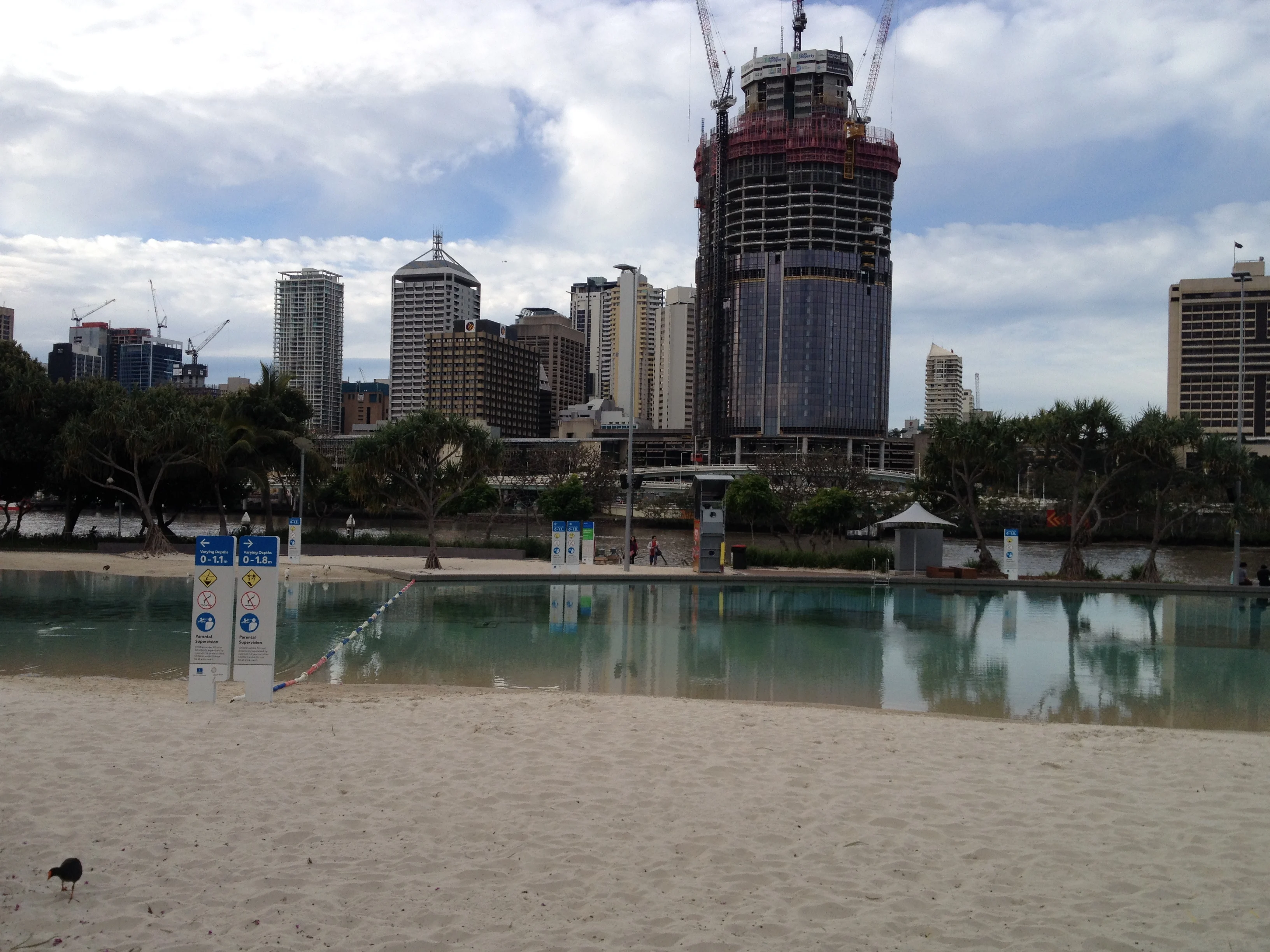 Take a walk around the South Bank
If you have already made it to the city beach on South Bank, you have to check out the rest of the area. It is the perfect place for a stroll with the family. There are an abundance of decent restaurants and cafes as well as open green space. There is an 'Epicurious' garden where local volunteers grow all things vegetables and herbs. Take a stroll through and take in all the aromas as well as learn a thing or two about gardening.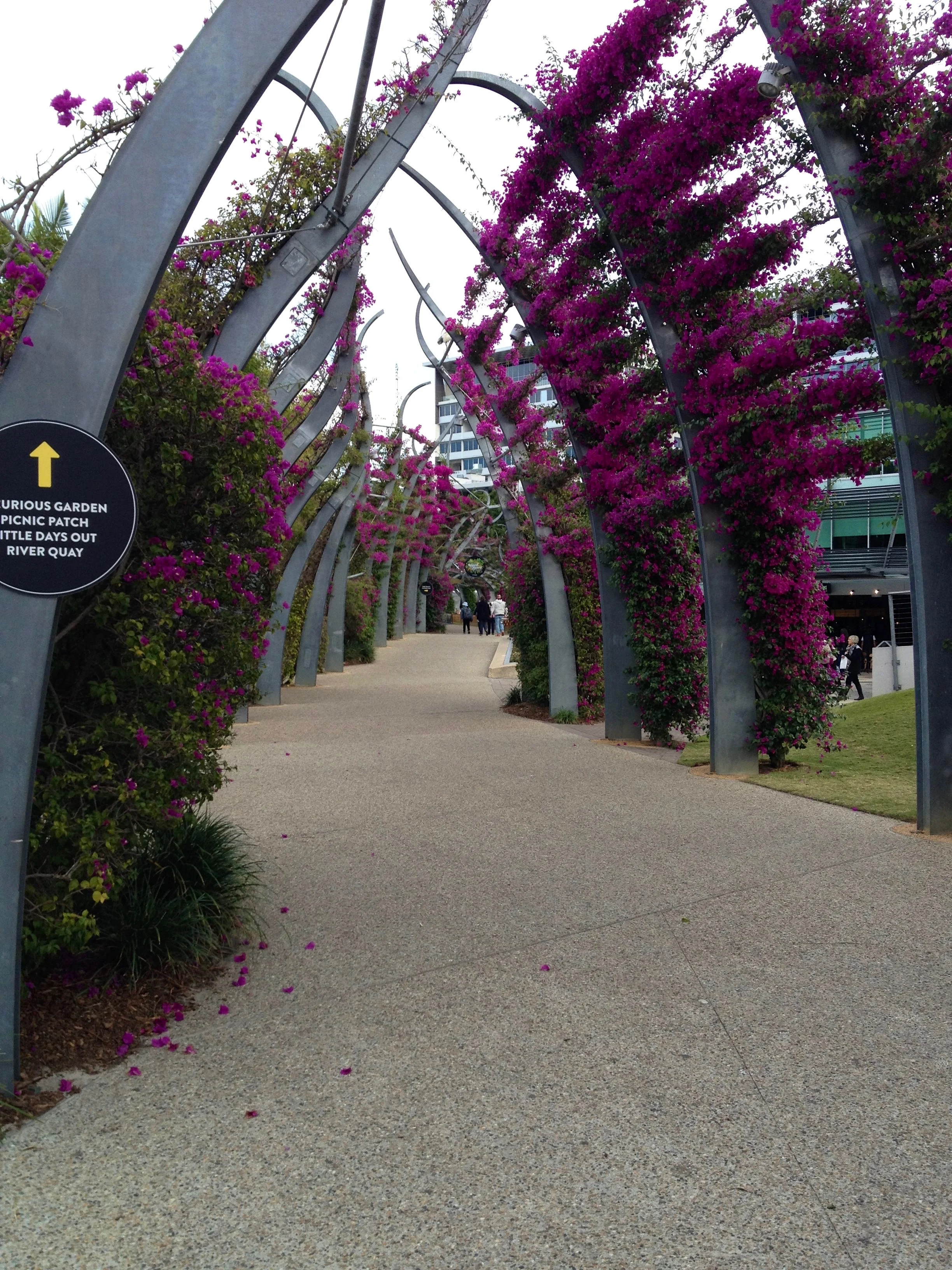 Take a day trip to the Gold Coast
The Gold Coast is only an hour away by car from Brisbane. Long stretches of beautiful beaches, quirky little towns and oodles of BBQ spots make it more than worth the hour journey. I personally love Byron Bay and Burleigh Heads. Such beautiful places to wander around for a family stroll.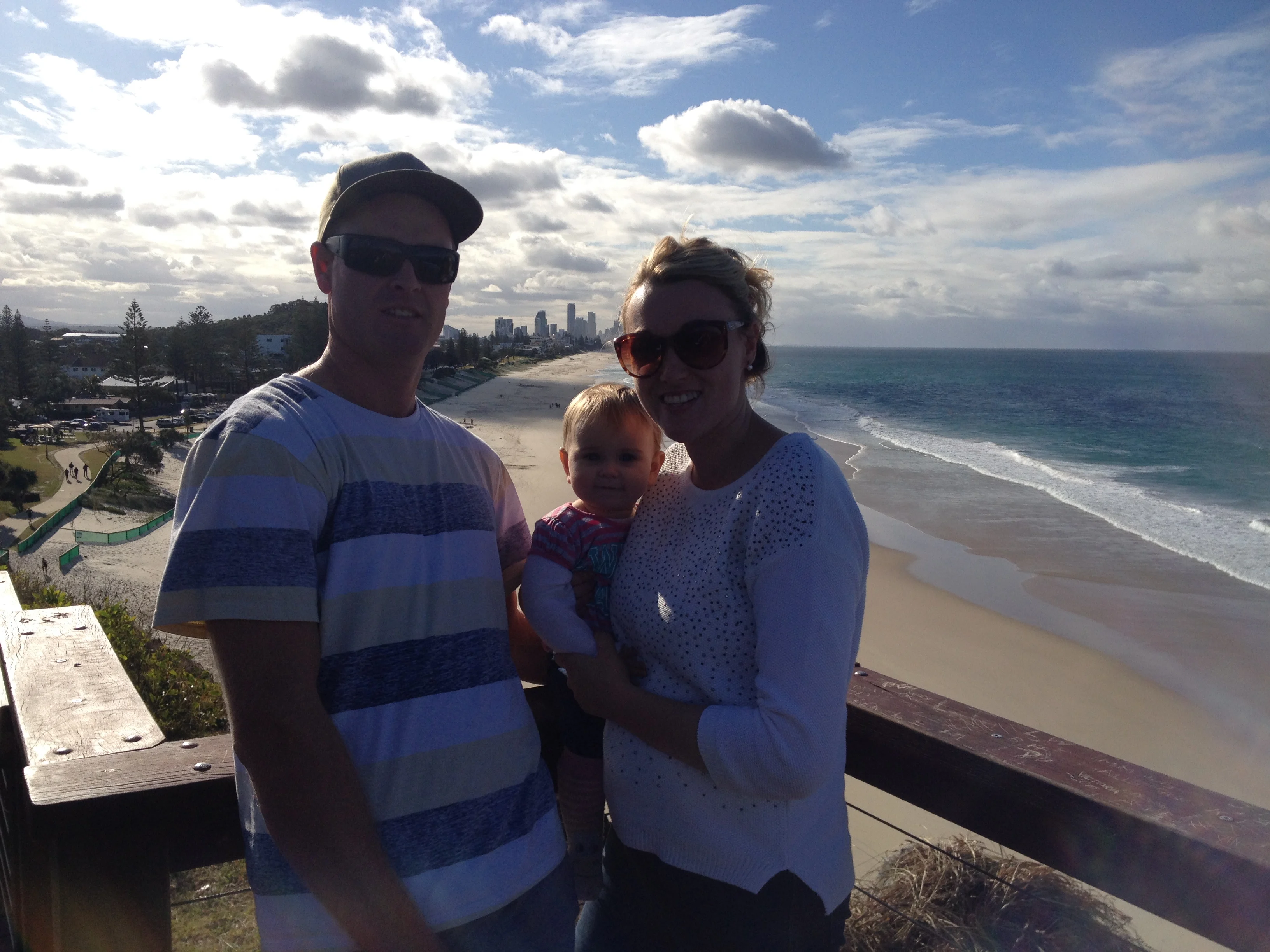 Have you been to Brisbane with a baby ? Please share any other great things to do. I am looking forward to bringing Esmé back when she understands a little more.