Despite having a backpack and a toddler with us on our honeymoon, we felt we needed to inject a little bit of luxury into the experience. Just a stones throw from the central train station, is the fabulous four star Grand Hotel Minerva, Florence where we stayed. A historical building which had only recently opened up following renovations, it has a light fresh and airy feel as you walk through the door from the beautiful square it is set upon outside. The entire area is rich with beautiful dome shaped buildings which is a photographers wonderland. It felt amazing to be staying right in the heart of it.
Grand Hotel Minerva, Florence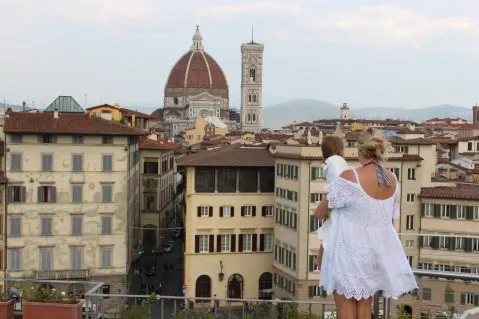 We had a suite room on the 5th floor of the building which gave us stunning views across the city. Being a suite, it was perfect for us with a toddler having a separate area to spend time together whilst little lady was sleeping. It had the biggest walk in wardrobe you have ever seen in your life, which housed our buggy and backpack nicely. Like always, I chucked my section of the backpack onto the ground and usually gather it up on my departure. I felt so guilty as well as grateful when our room service hung all items up individually. I have never had that in the hundreds of hotels I have stayed at throughout my travels! I was very impressed.
The hotel took full notice of it being our honeymoon and sent lovely treats to our room. This included the most beautifully decorated lemon cheesecake you have ever seen, fresh fruits and juices. You know you have chosen well when your hotel go out of their way to make it special. We really did feel spoilt!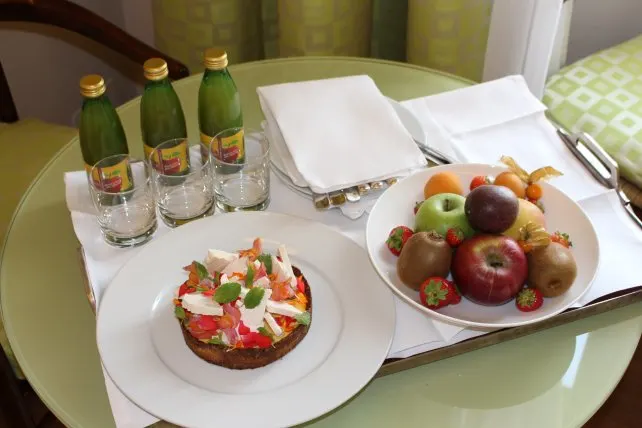 Ideally located on the fifth floor, it was a very short walk to the most incredible roof top pool I've seen in Europe. The views are just stunning across the historical city. We weren't alone as many families like us had children with them which made us feel comfortable in this rather upmarket environment. The hotel are very welcoming of children which was noticeable with the lollipops they provide at check-in as well as the beautiful Florence themed colouring books in our room. I loved the detail in them which was so specific to the area. Keeping with the honeymoon theme, we did have a couple of cocktails on the roof terrace bar which made it all an incredibly relaxing and enjoyable experience.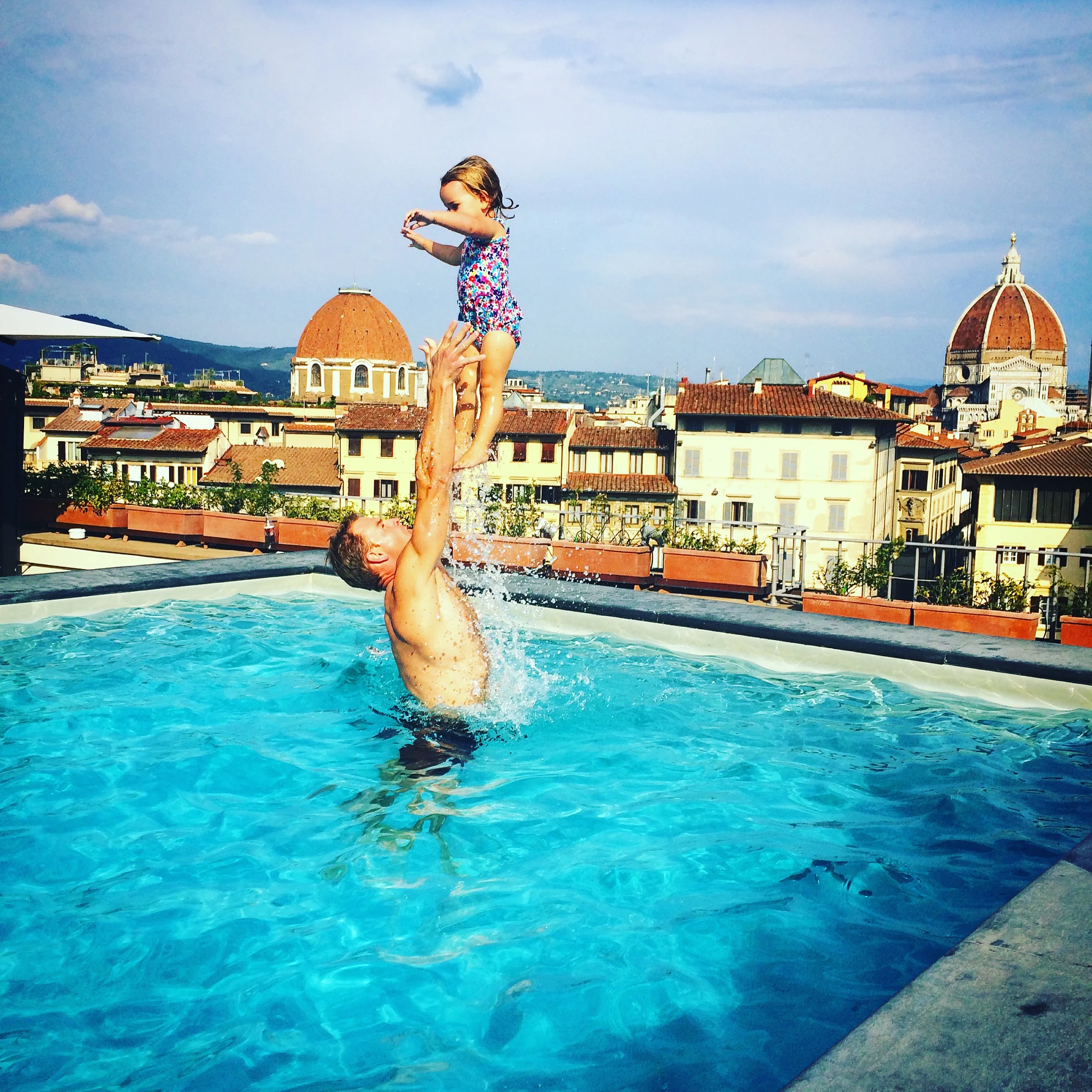 Breakfast was included in our stay and it was definitely something that made us get up in the morning. The choice was vast and the quality was impeccable. Fresh deli meats, cheeses, pastries, fruits, seeds, nuts, yogurts, breads and even cooked foods were a few of the options. Not to mention the coffee which was also really good. The breakfast room was special in itself being a long room with beautifully tiled black and white patterns.
Like always our time was limited in Florence but we also wanted to see as much as we could. Taking into consideration our time scale and having Esmé, Grand Hotel Minerva made a great suggestion of taking an eco tour of the city. We were collected in an electric golf buggy and did a private whistle stop tour of all the sites. Our English guide Ben who was so passionate, literally bursting with information and knowledge tailored it to what we like as well as having a toddler with us perfectly. It was a great way of seeing the city, absorbing the information without getting too tired and in a timely fashion to keep a busy toddler happy. We jumped off for photos whenever we wanted and got all the inside information on the less touristic locations and hangouts. Just what we love! Eco Tours do a pickup service from Grand Hotel Minerva which makes it all the more handy.
As previously mentioned, the hotel is situated on a square that houses some nice restaurants, a gelato shop and the most beautiful Italian church. The square has a huge open space with benches where many people sit soaking up the sun and the atmosphere. We watched many different musicians come and go and really enjoyed their performances. It was an all-round truly special Italian experience that I won't forget.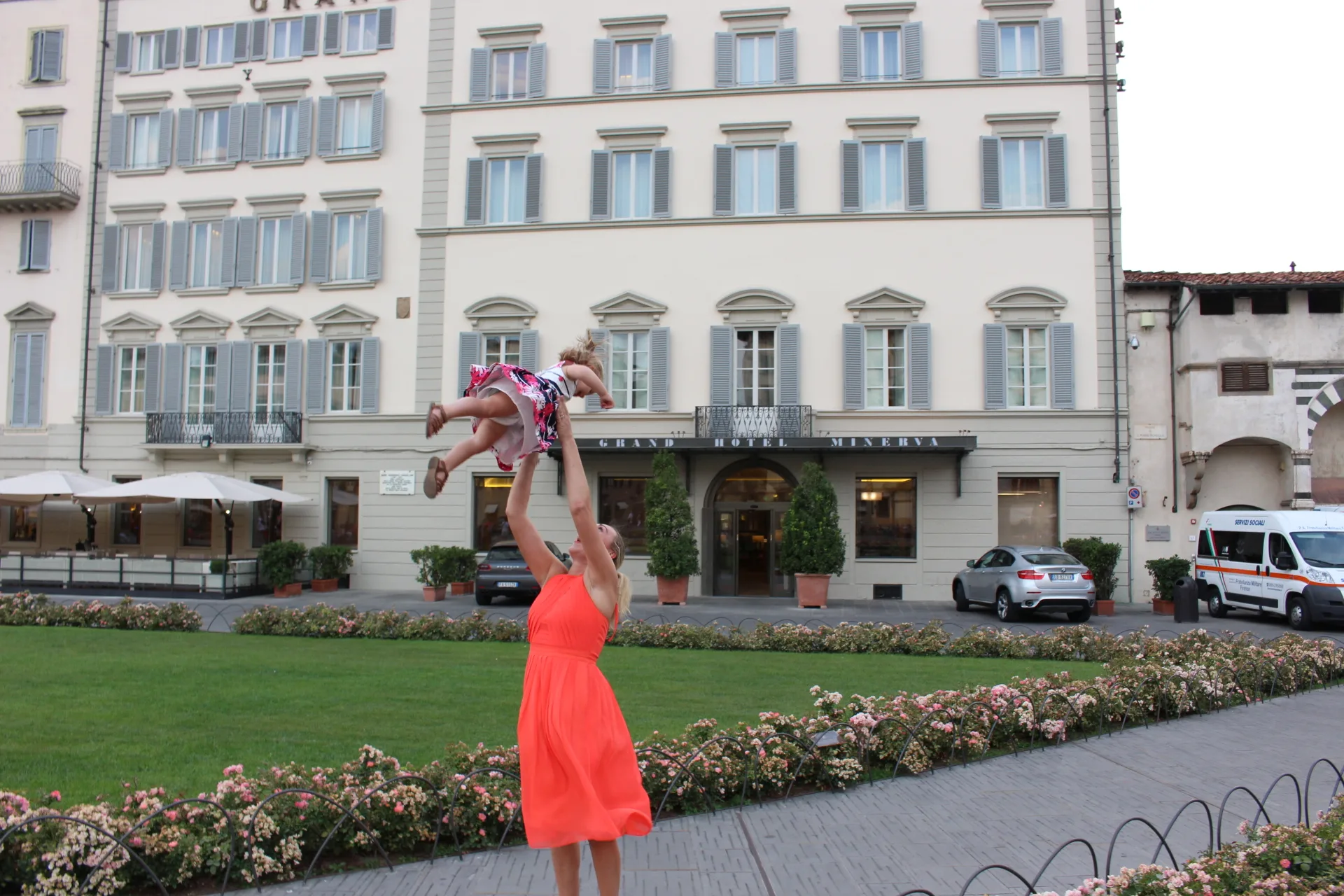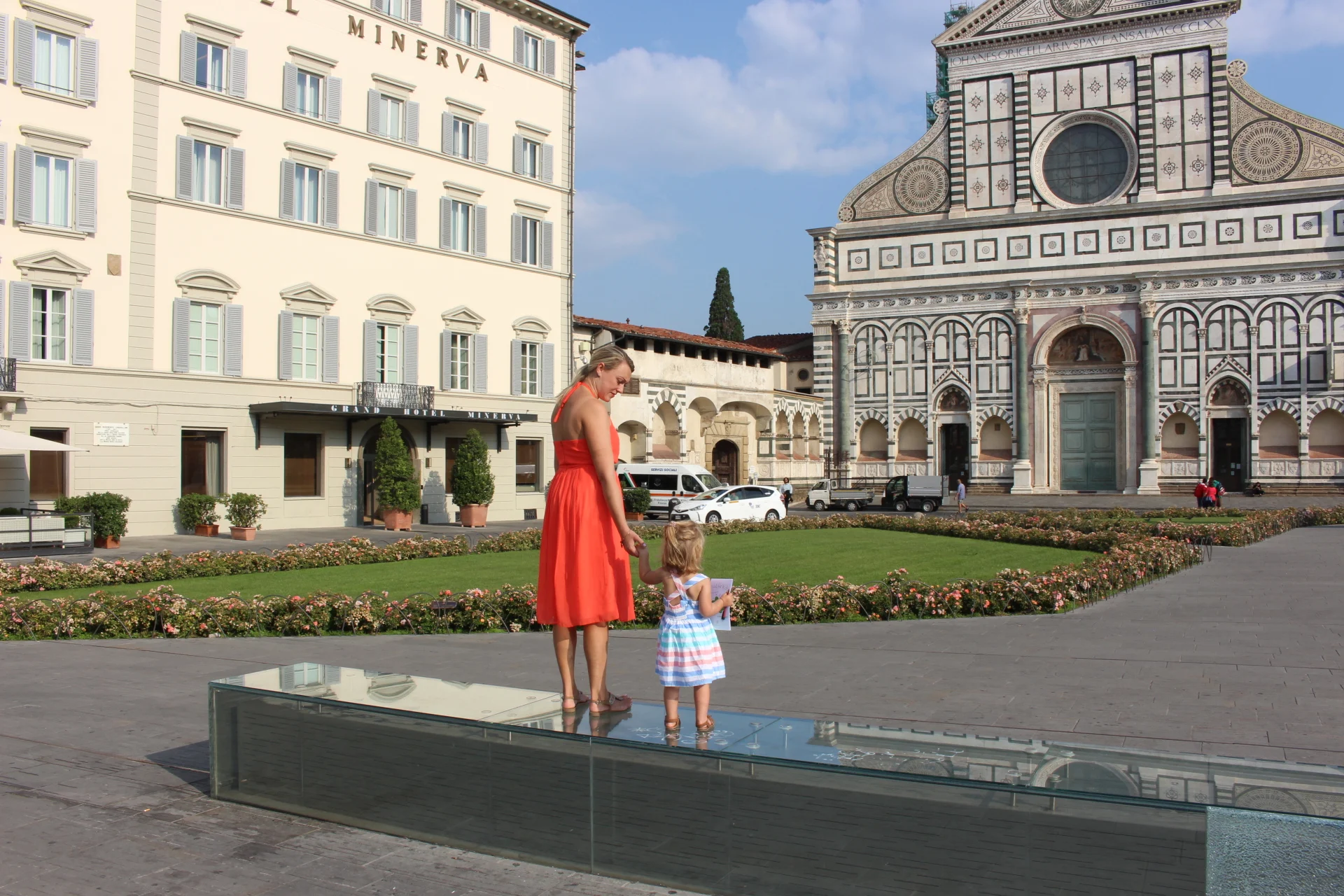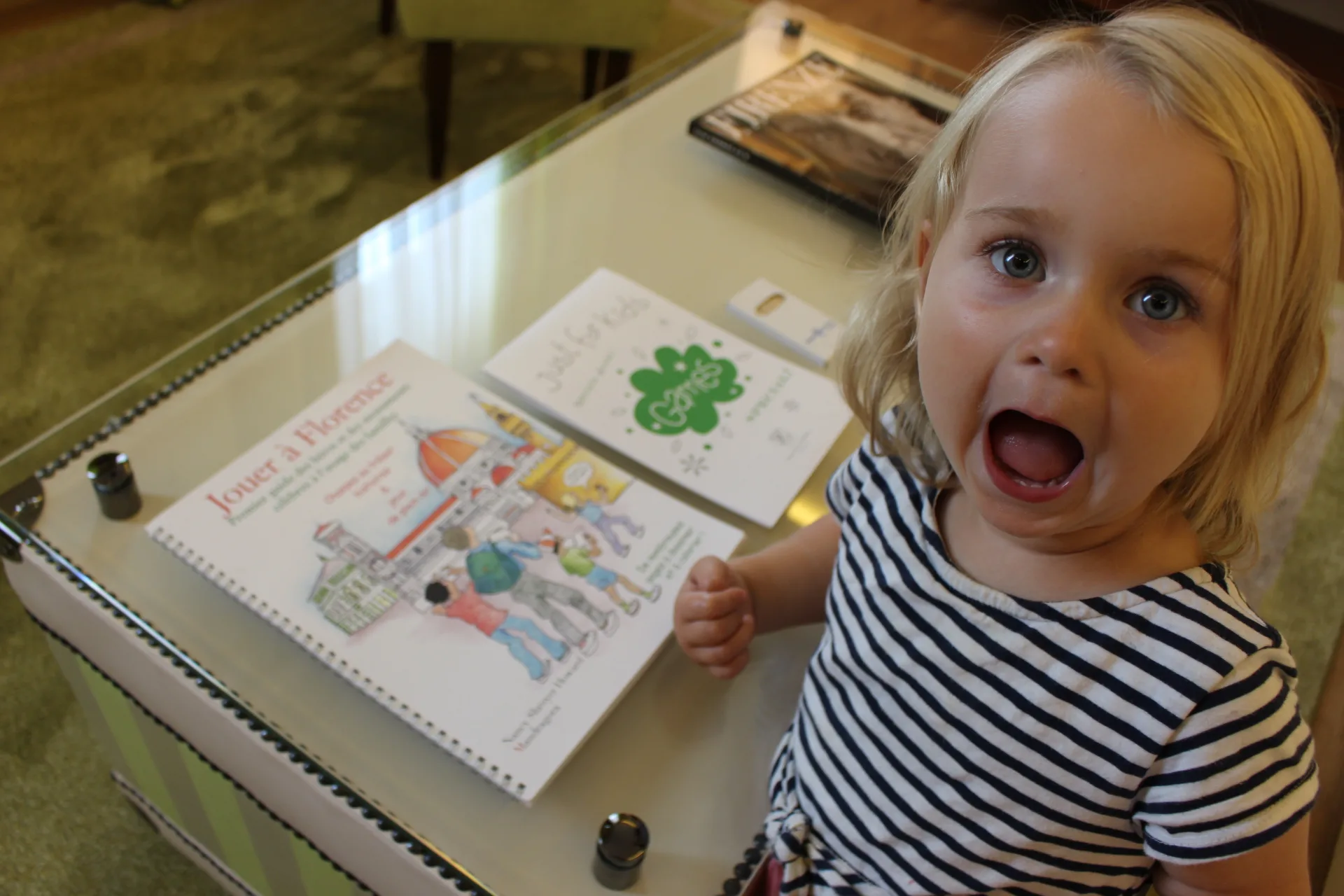 Thank you to Grand Hotel Minerva for having us as their guests and going out of their way to make it extra special for us.