Out of all the countries I have taken Esmé too, I definitely spent the most amount of time trying to figure out how to travel in/to and things to do in Taiwan with kids.
Why? Well it seems to be a little more off the beaten track and less travelled, subsequently there is a lot less information online. That can only mean one of two things, it's not that great, hence no one goes there or it's a hidden gem that is yet to be discovered by mainstream tourism.
After travelling to Taiwan with kids ourselves, we found that it is the latter! Here are our top tips for things to do in Taiwan with a baby, including where to stay.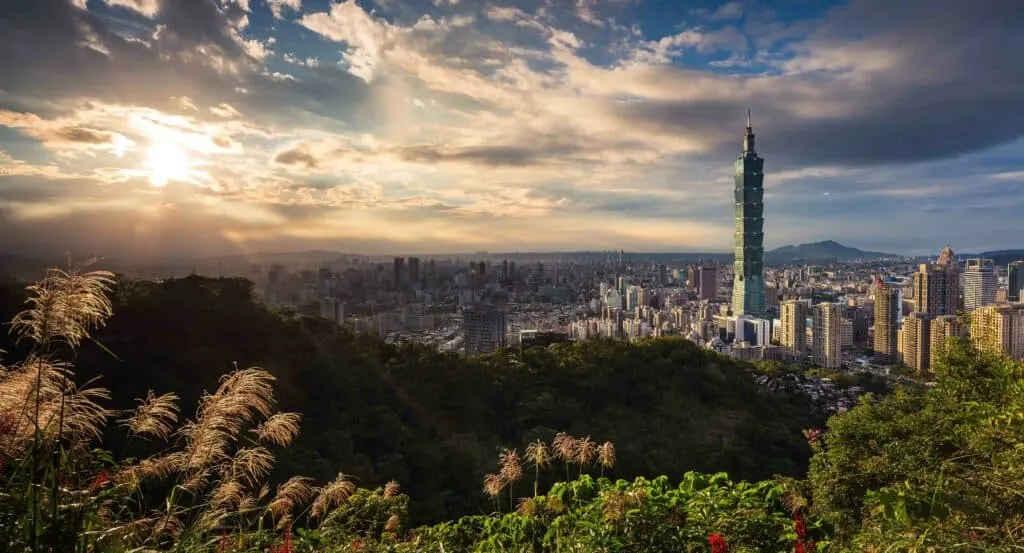 Things To Do In Taiwan With Kids
Taiwan is an island off the coast of China and after researching, I learned about its lush jungles, mountainous terrain, hot springs, marble gorges, picturesque lakes, incredible surf and unique cuisine!
As it is a relatively small island I ensured to make the most out of it by incorporating all of this into our itinerary. We were going to land in Taipei, shoot to the bottom of the country on the bullet train and make our way back up weaving through all its beautiful wonders.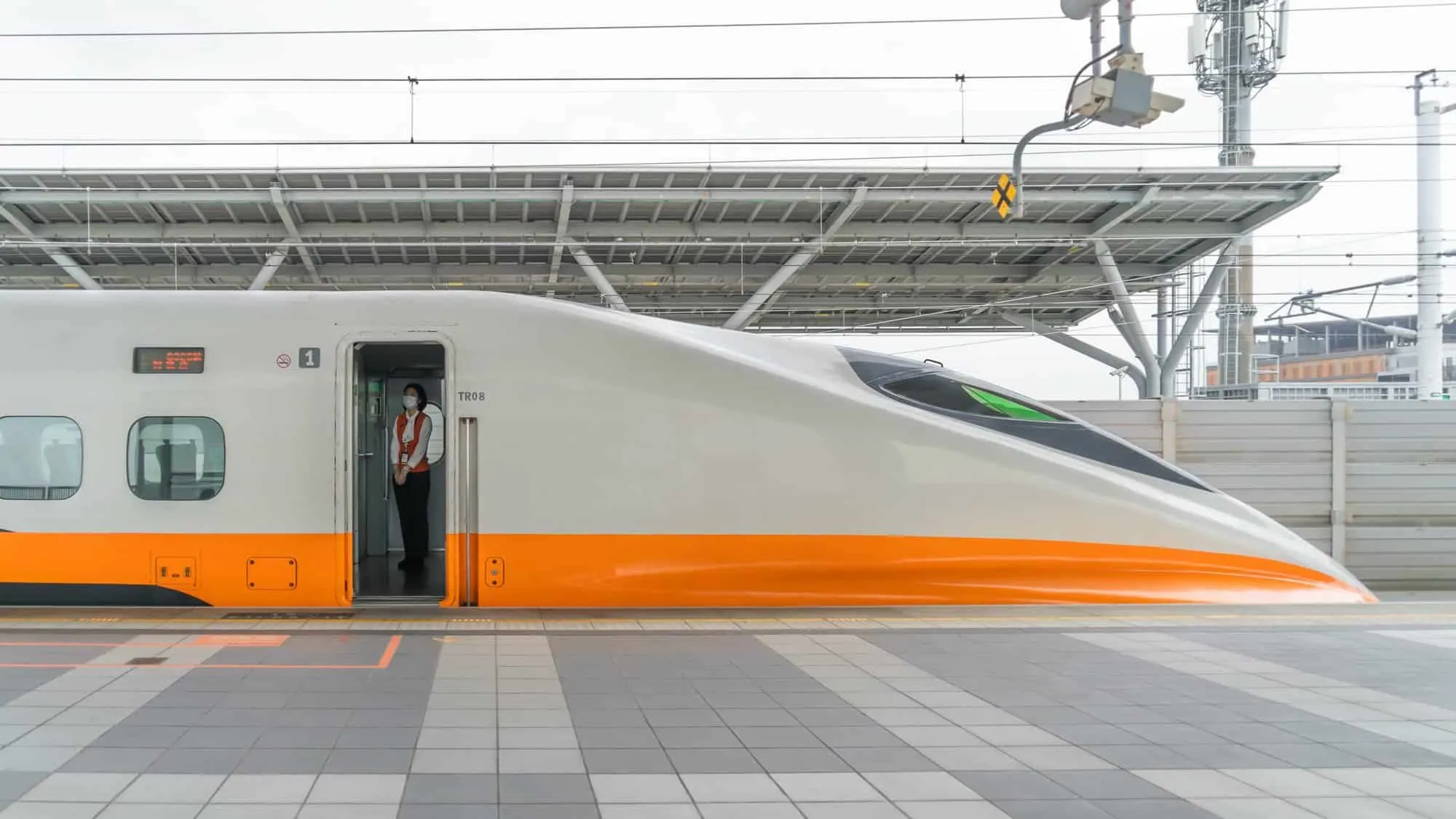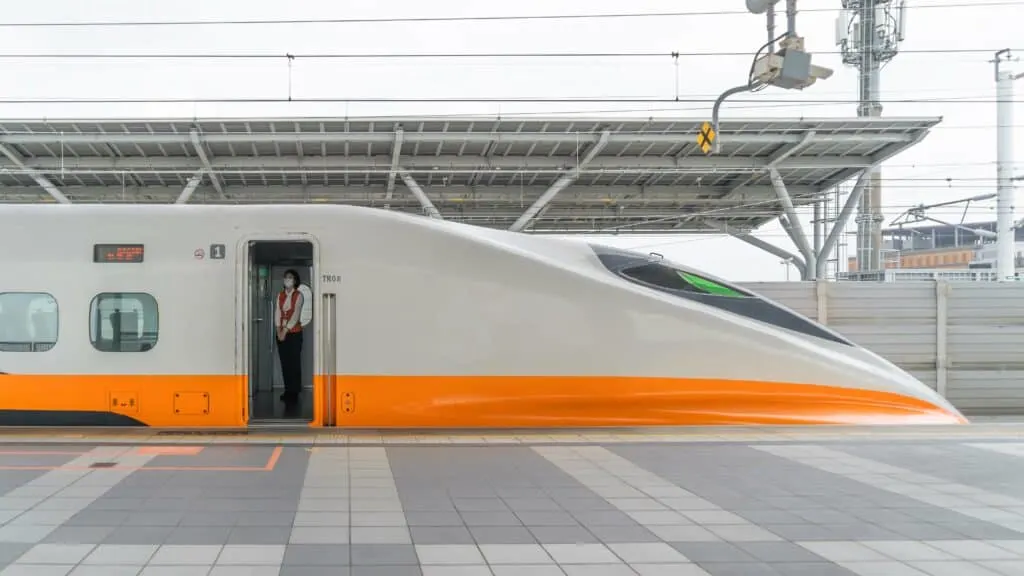 Until, we received an email from booking.com telling us several of our accommodation had been taken out by a mudslide, they were uncontactable and "we strongly advise you to cancel this booking".
We were getting calls from the grandparents saying we shouldn't go as there had been a huge storm destroying most of the country.
Of course our initial reaction was to cancel the whole trip. I mean I didn't really mind an extra ten days in Vietnam and who wants to go to a place torn apart by a storm?
Then I started thinking of everything we would miss. I did a little investigating and discovered some places were still OK. Instead we shortened the time and avoided all the places that were completely destroyed.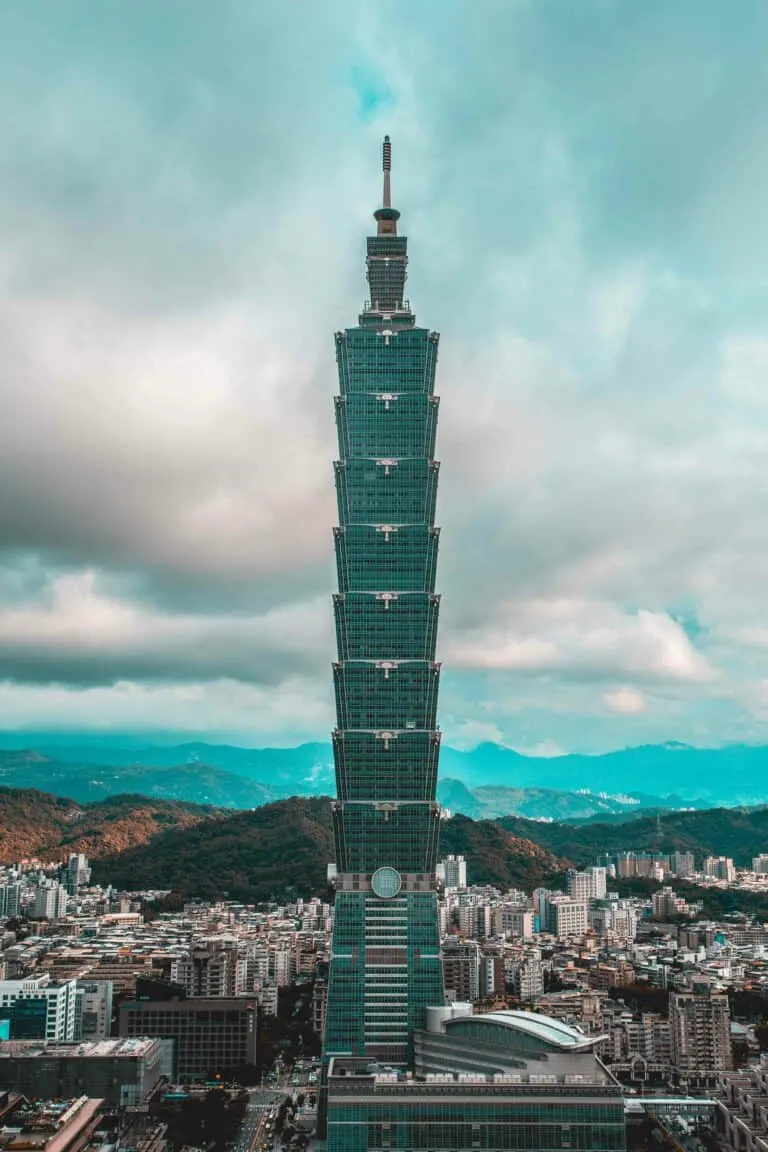 First stop, capital city of Taipei. The easiest way I can explain this incredible place is take New York as a canvas. Large buildings, wide roads, yellow taxis and big police cars – now slow the pace of life right down, clean it up a little, add in a few Japanese and Chinese influences and you have Taipei!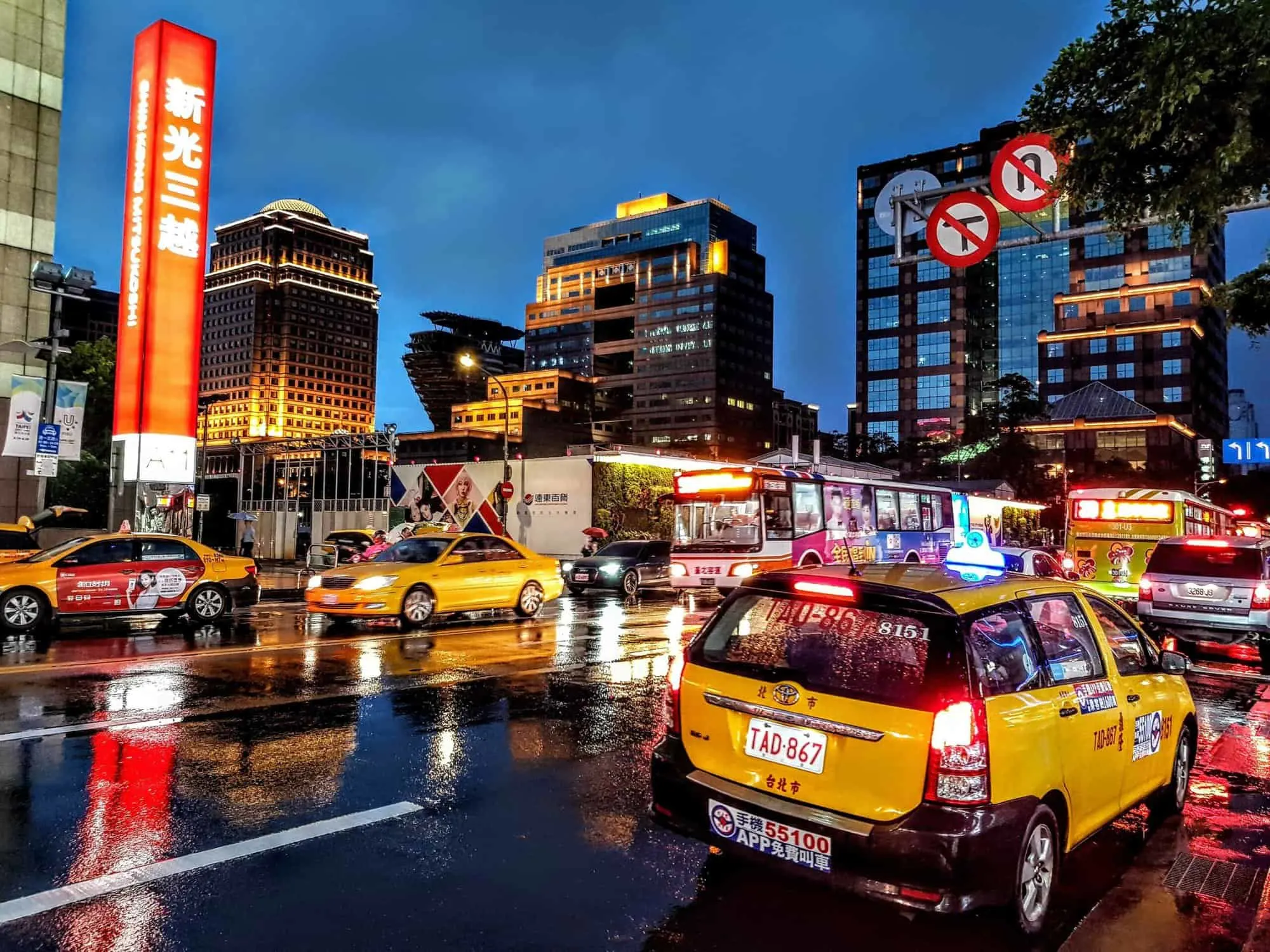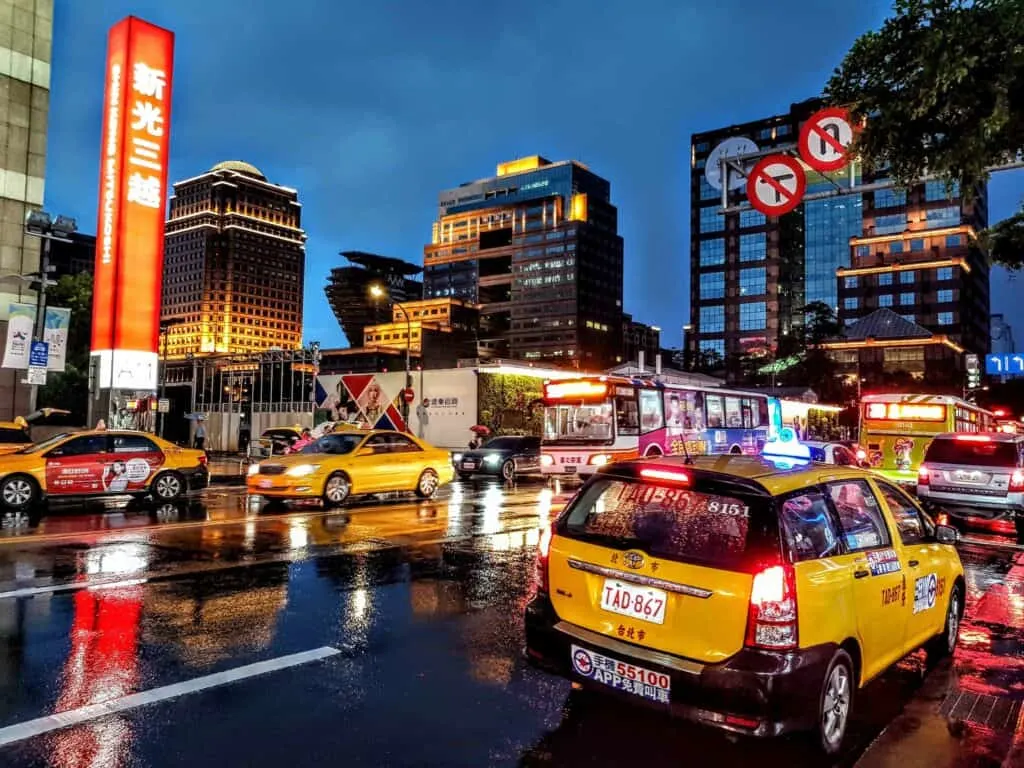 It's skyline is dominated by the imposing 101 Building surging above the rest of the city, encompassed by beautiful mountains. We went up the 101 building just at the point of sunset so we could see the views of the city in the day and all its twinkly lights in the evening.
If you are going to do this, I strongly advise getting tickets in advance as the queues are hideous and not so fun with a baby. The views were nice but I don't think you need to pay for them. If you get out into the mountains you can get spectacular views of the city.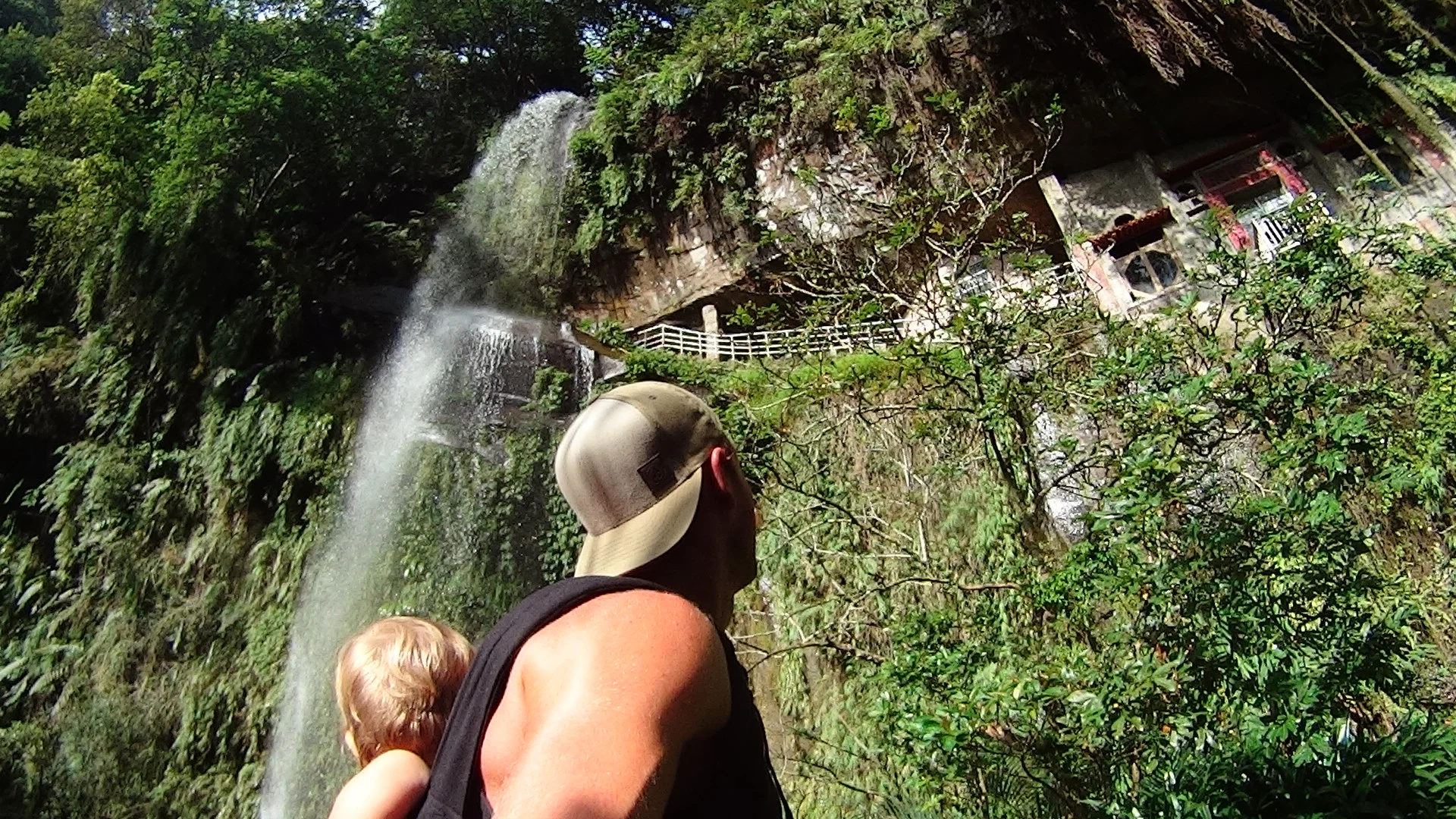 Things to do in Taiwan with a Baby
Silver Stream Cave
We went to an amazing place called Silver Stream Cave. It is a temple carved into the very top of a sheer rock face behind a waterfall! You can't get much more complex than that!
About an hour outside the city you start the trek at the foot of some stairs going into what seems like jungle. The steps were slippery and I didn't feel too comfortable wearing Esmé for fear of falling over. We weaved our way up, not too strenuous, it took about twenty minutes.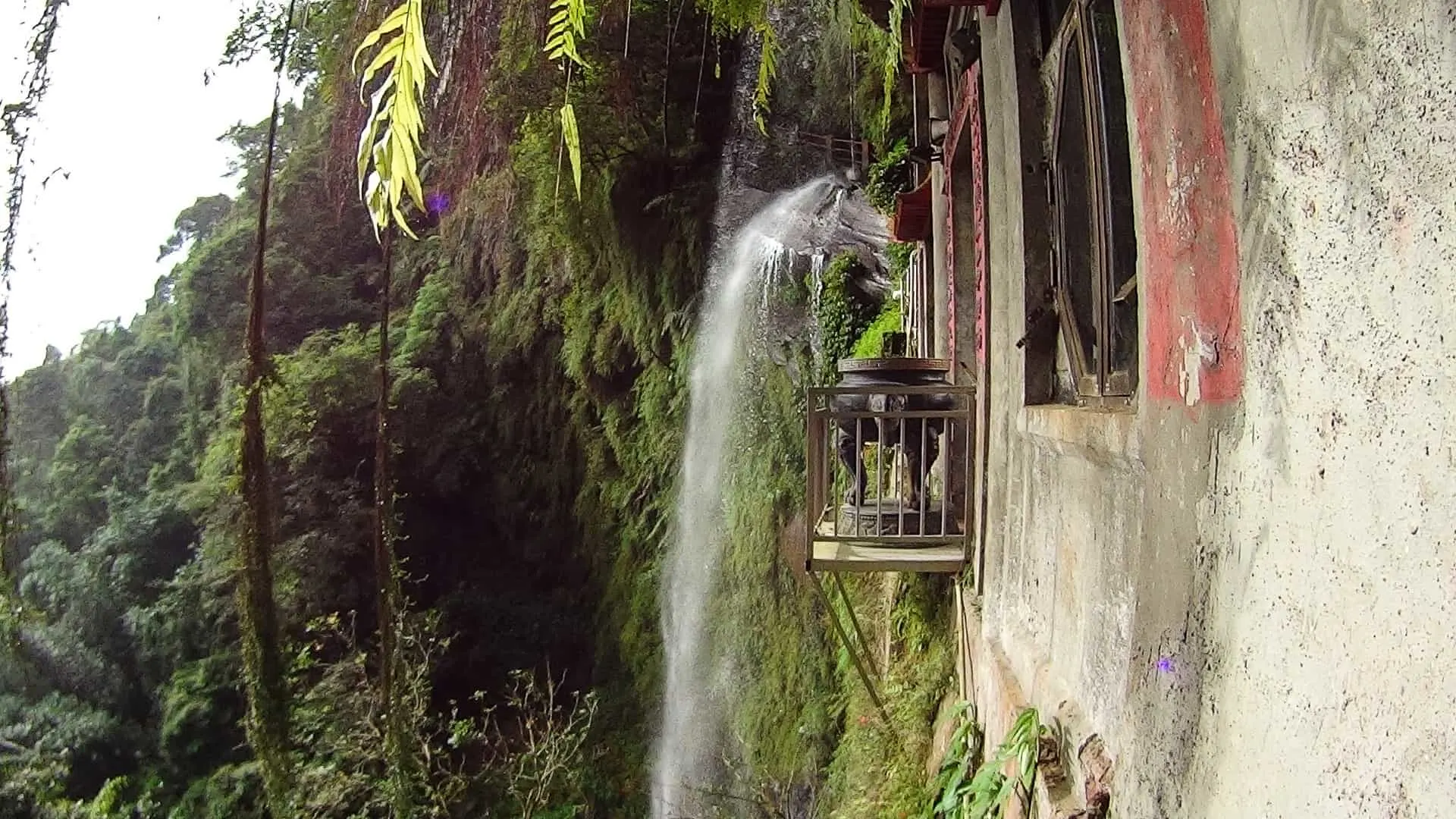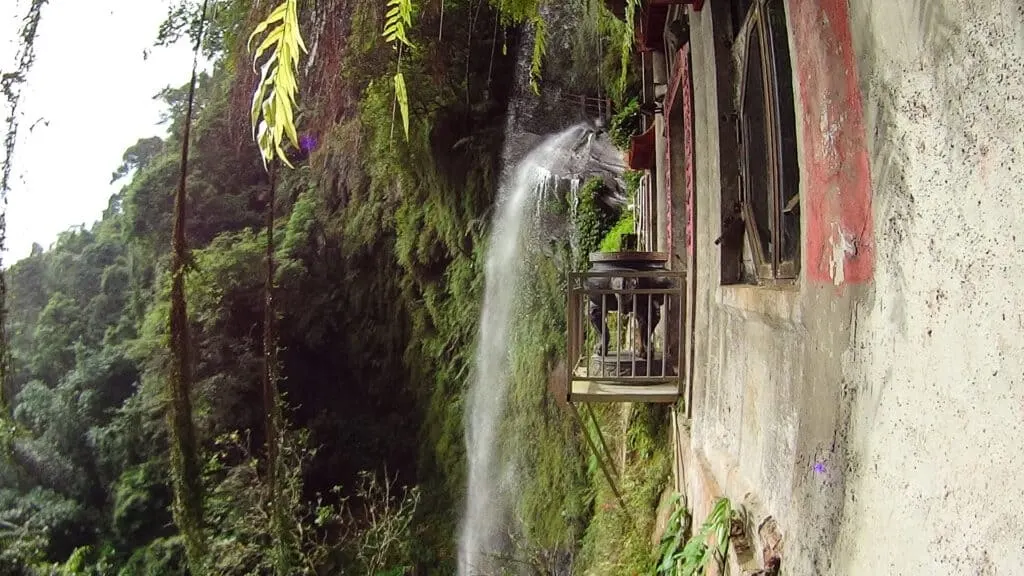 Our photos can not do this place justice. It is incredible. It feels really cool to walk around the back of a waterfall, not on a pathway but through a windowless temple! It was peaceful, not another soul there, just us! These are the reasons I love going off the beaten track, I am sure one day it will be swarmed with tourists.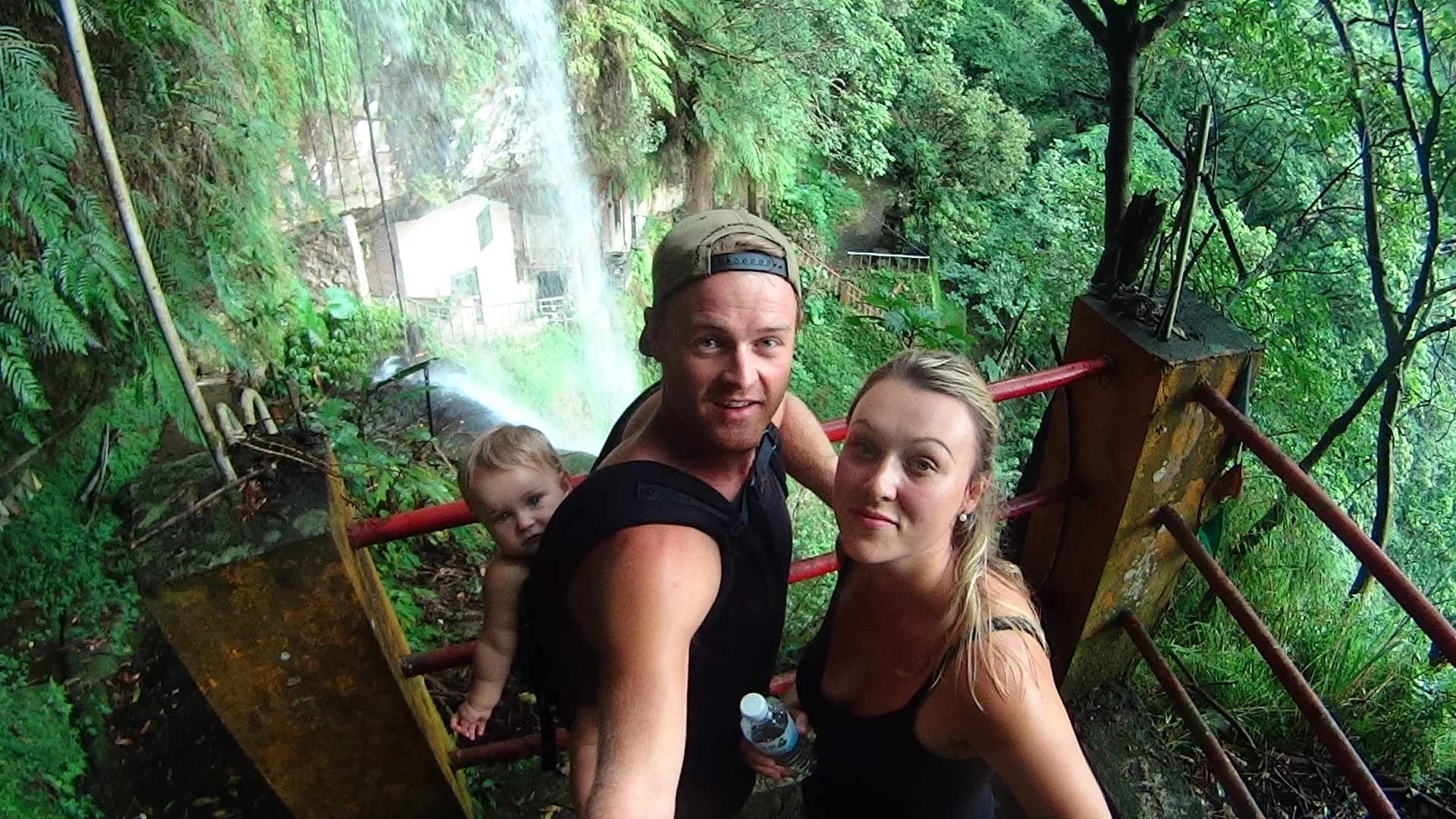 Taiwanese Culture
On our second morning we rented some bikes to explore the city. Cycling around what felt like a not so busy and quiet New York was really strange. We weaved down narrow streets shaded with big colourful umbrellas, underneath were locals selling their Taiwanese street food, fruits, vegetables and local breakfast delicacies. Buddhist monks were walking through the streets chanting prayers and creating a beautiful peacefulness.
That is when I immediately noticed a difference when it came to Esmé from other Asian countries. The people definitely noticed her and instead of being forward they looked for a nod of permission to talk to her. Not like Vietnam and Bali where they will run up to you with excitement.
It made me realise how cool it is to have a baby with you, having the opportunity to converse with people you otherwise would not have spoken to perhaps.
Now when I say converse, I use that loosely in Taiwan. English speakers are few and far between and my traditional Chinese ain't all that! Google Translate was very handy and there were certainly a few giggles on both sides when it was translated incorrectly.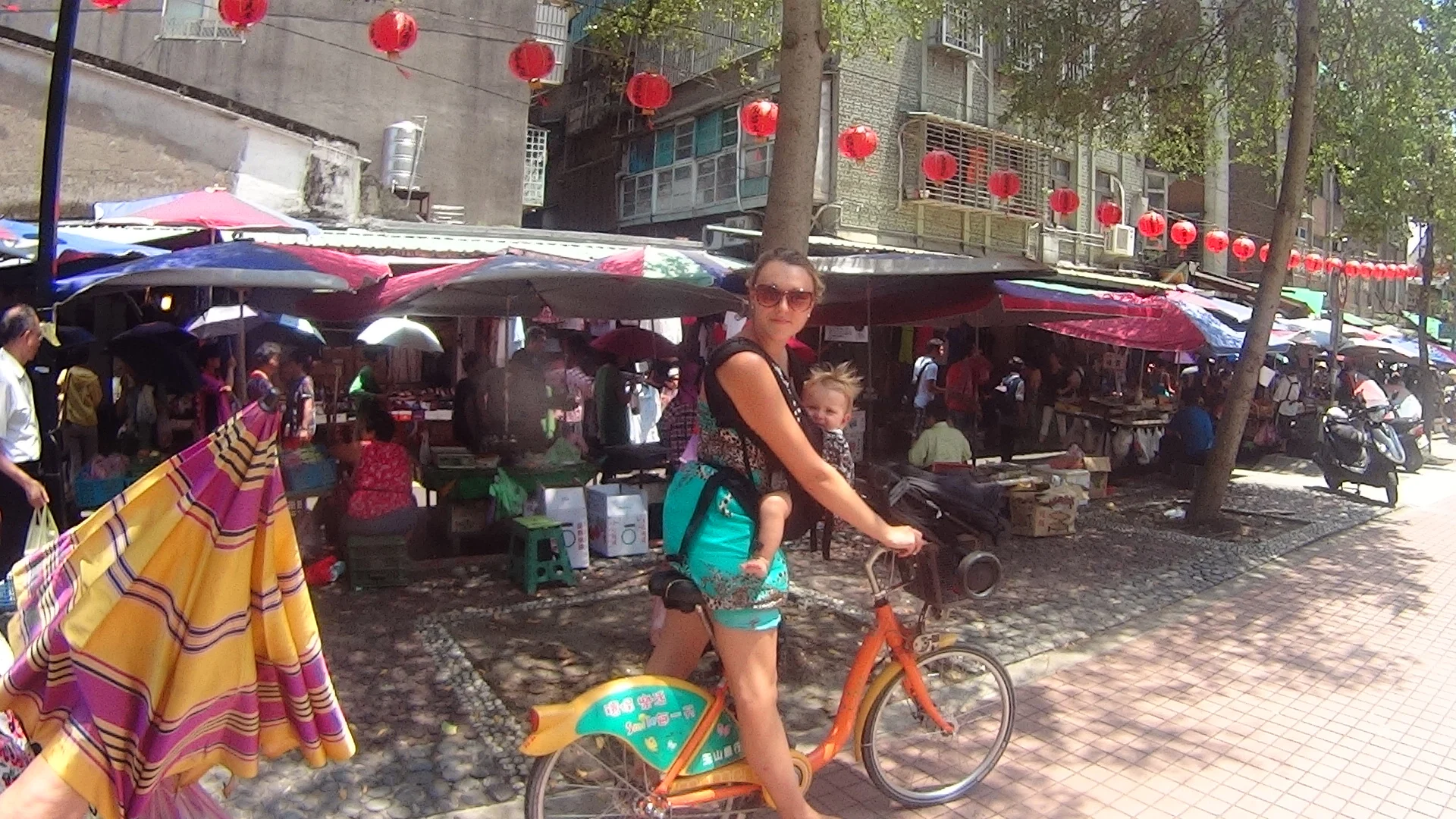 Taipei Night Markets
Taipei night markets are something not to be missed. They are on every night of the week and there is a sense of community when you are there.
An abundance of food stalls with some of the most bizarre dishes, sticky tofu, oyster omelets and soya soaked eggs are a few examples.
If that doesn't tickle your fancy there are plenty of other more familiar Chinese like foods. Within the markets there are children everywhere. So many play areas set up, more suitable for toddlers and older children than babies. It seems all of the locals come out of an evening and congregate to eat and socialise.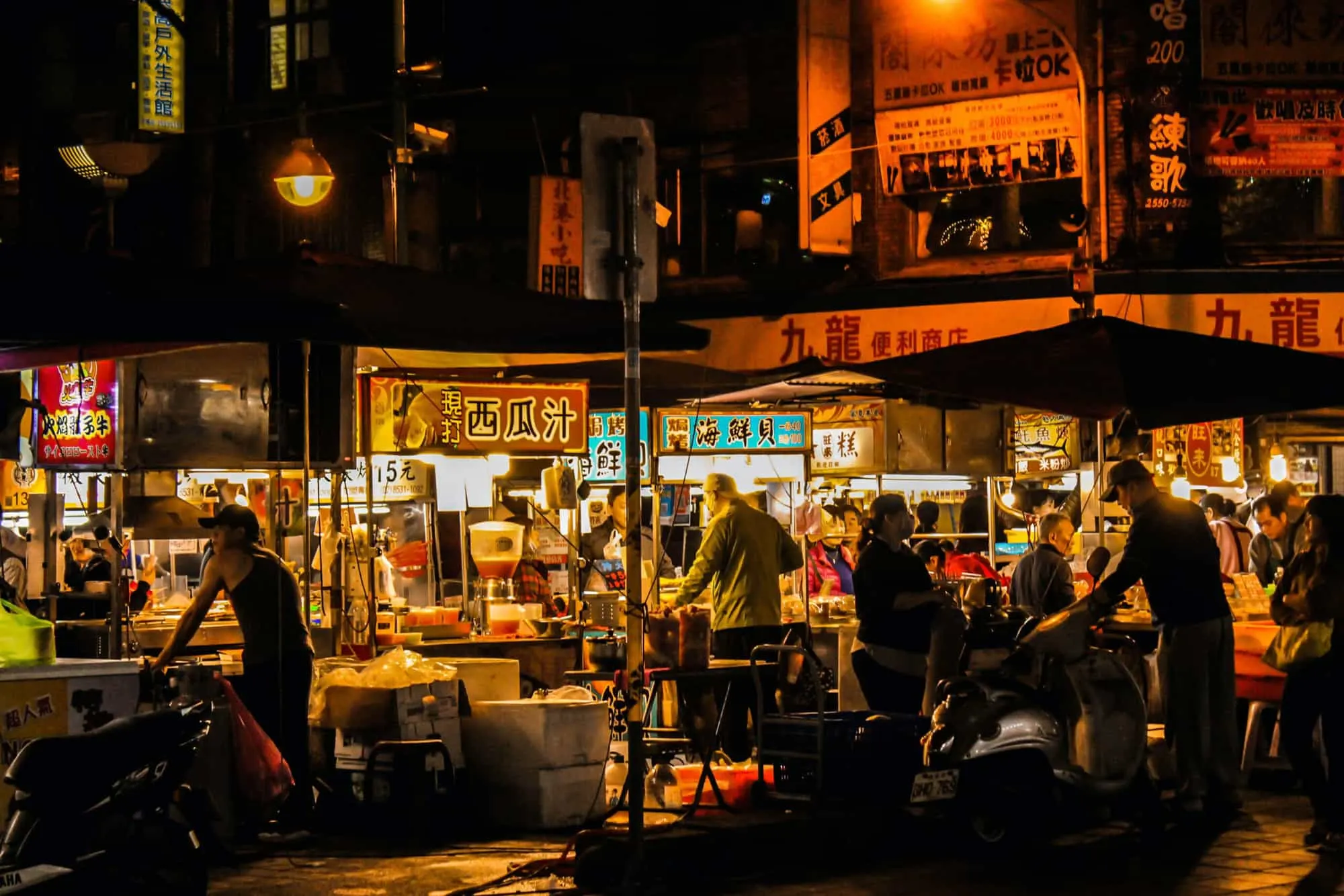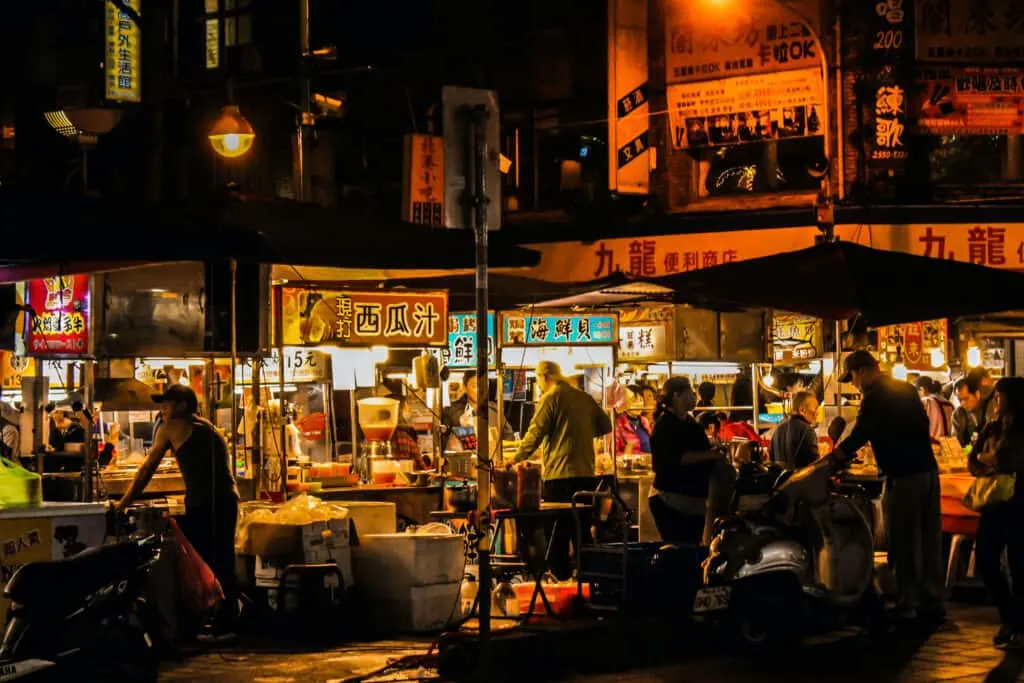 Shaun and I took turns to go to the Taipei night markets as they were right outside the hotel and Esmé was asleep. Coming onto that, all of the hotels are amazingly equipped with baby cots, potties, and baby baths. They even provide baby toiletries.
On the whole, I found Taiwan the best place I have ever been to for facilities. Every shop and every metro station has a parent room.
The facilities are lush, painted in bright colours, there are arm chairs for breastfeeding, microwaves, they even provide wipes! A far cry from London tube stations. I would have no hesitations in recommending Taiwan with a baby for these reasons.
Taroko Gorge
As our trip was cut short we could only go to one more place, so we chose to go to the most unusual, something we wouldn't see anywhere else – Taroko Gorge!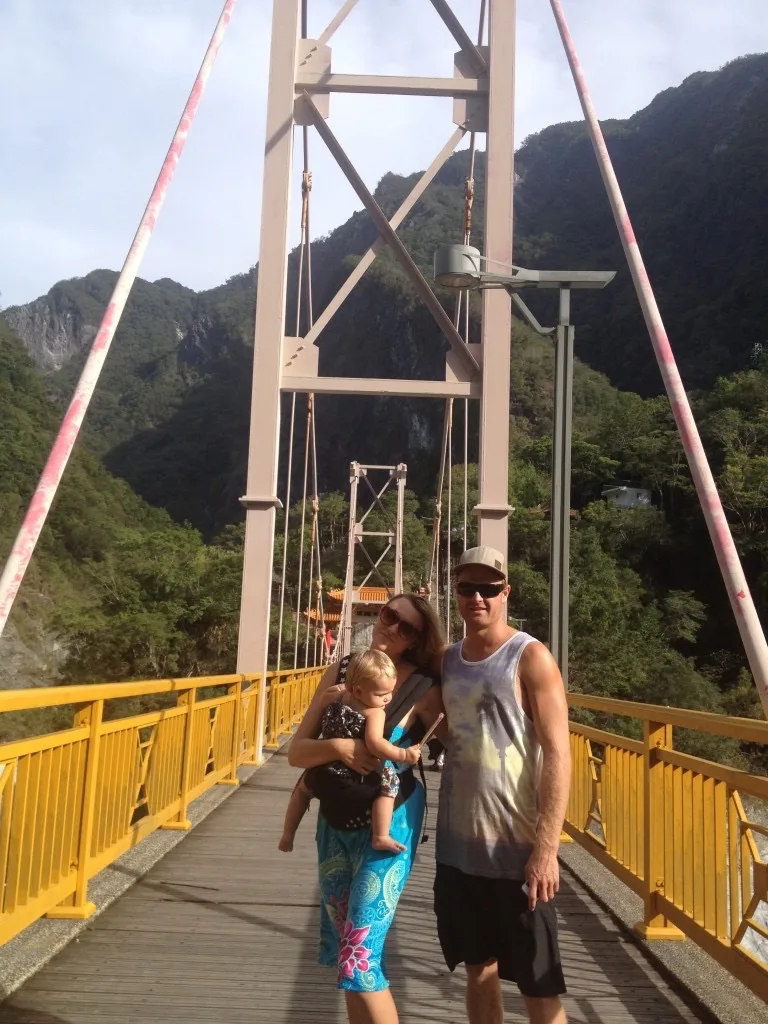 Where sheer cliff faces of marble are separated by streams and passages. It's not surprising many men died digging out the now 19km road that winds in, out and around the rock. The way it works is you drive along, stopping off at different points that may be of interest.
Some may take a bit of a hike, whilst others might be a short walk. Unfortunately for us, the incredible rope swing bridges were not open due to a storm warning.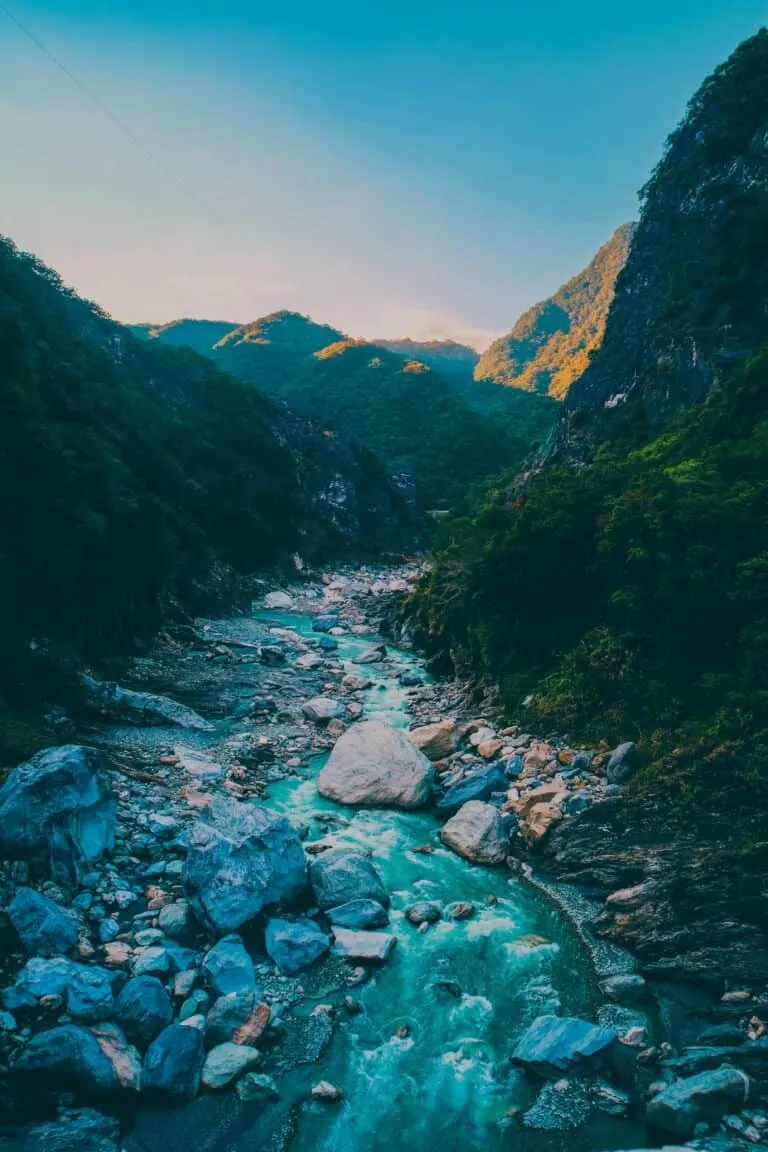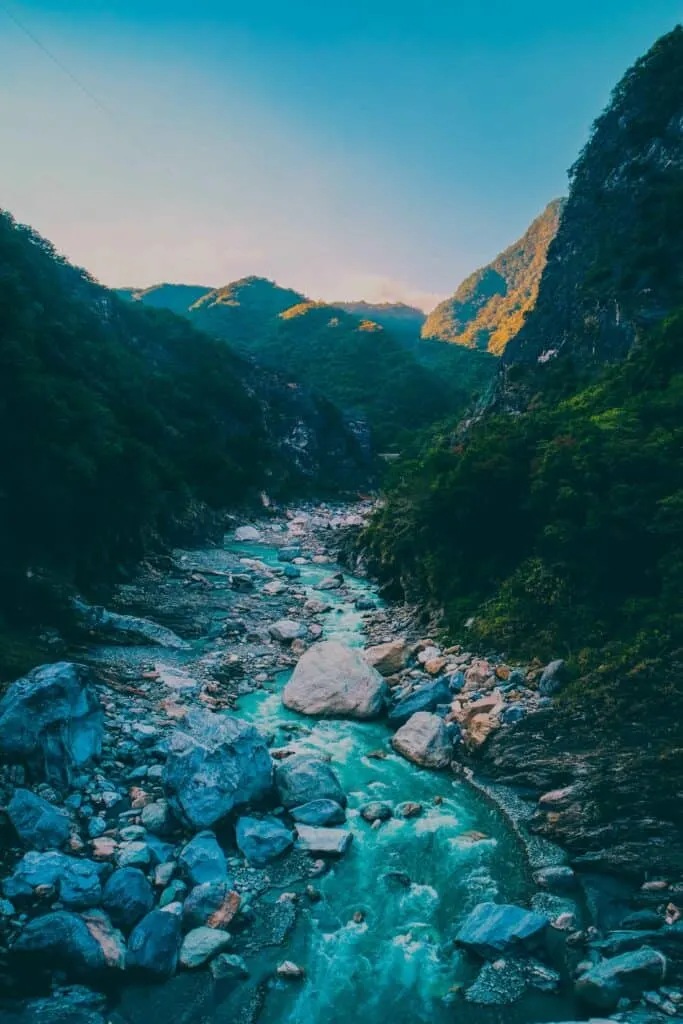 However, we did get to see some other amazing sites, like the mouth of the gorge, the drive itself which is mesmerising and pinnacle temples. We stayed in a gorgeous log cabin at the beginning of the drive so was easy to nip back if Esmé was getting fussy.
The drive along the coast from Taipei to Taroko is only a couple of hours so not too long for baby if you time it with a nap. The views across the Philippine Sea are stunning, the surf is huge and I do think one day this will become a hot spot for surfers. It just doesn't seem to interest the locals so much.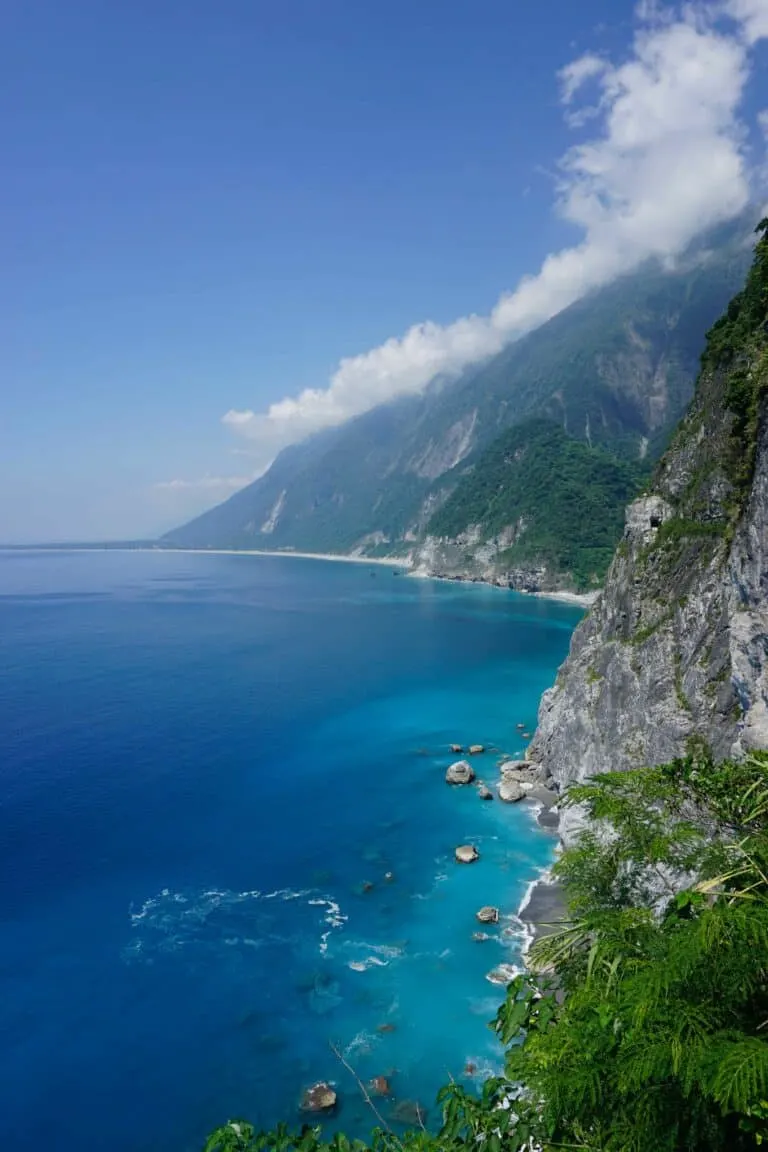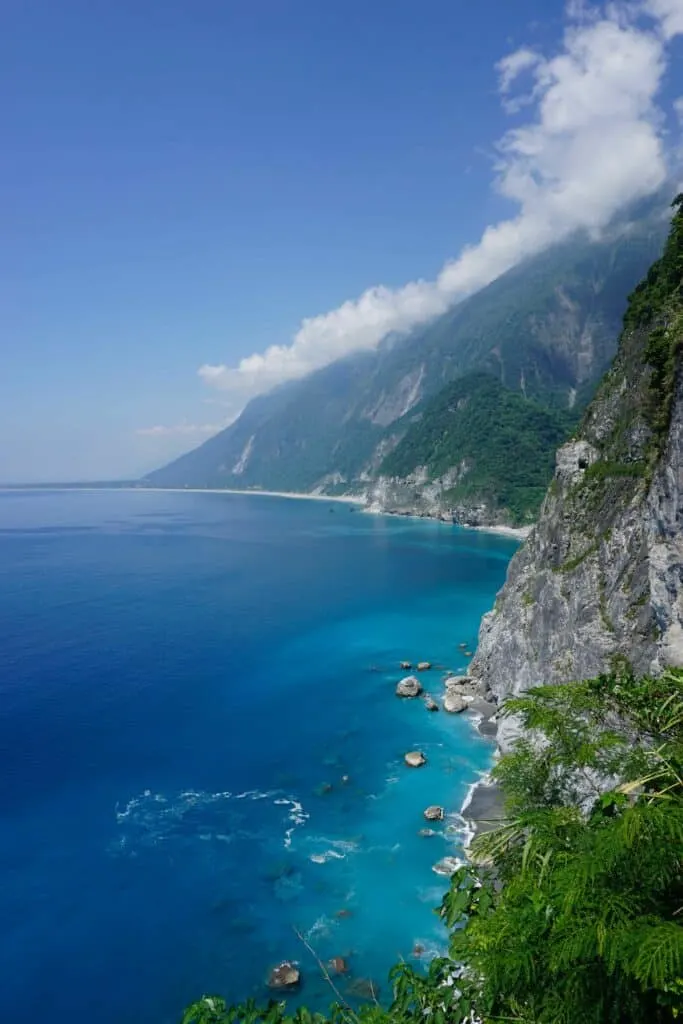 My only regret in travelling to Taiwan with a baby is not getting to see all the other places we had planned, it is definitely somewhere I would go back to, maybe one day!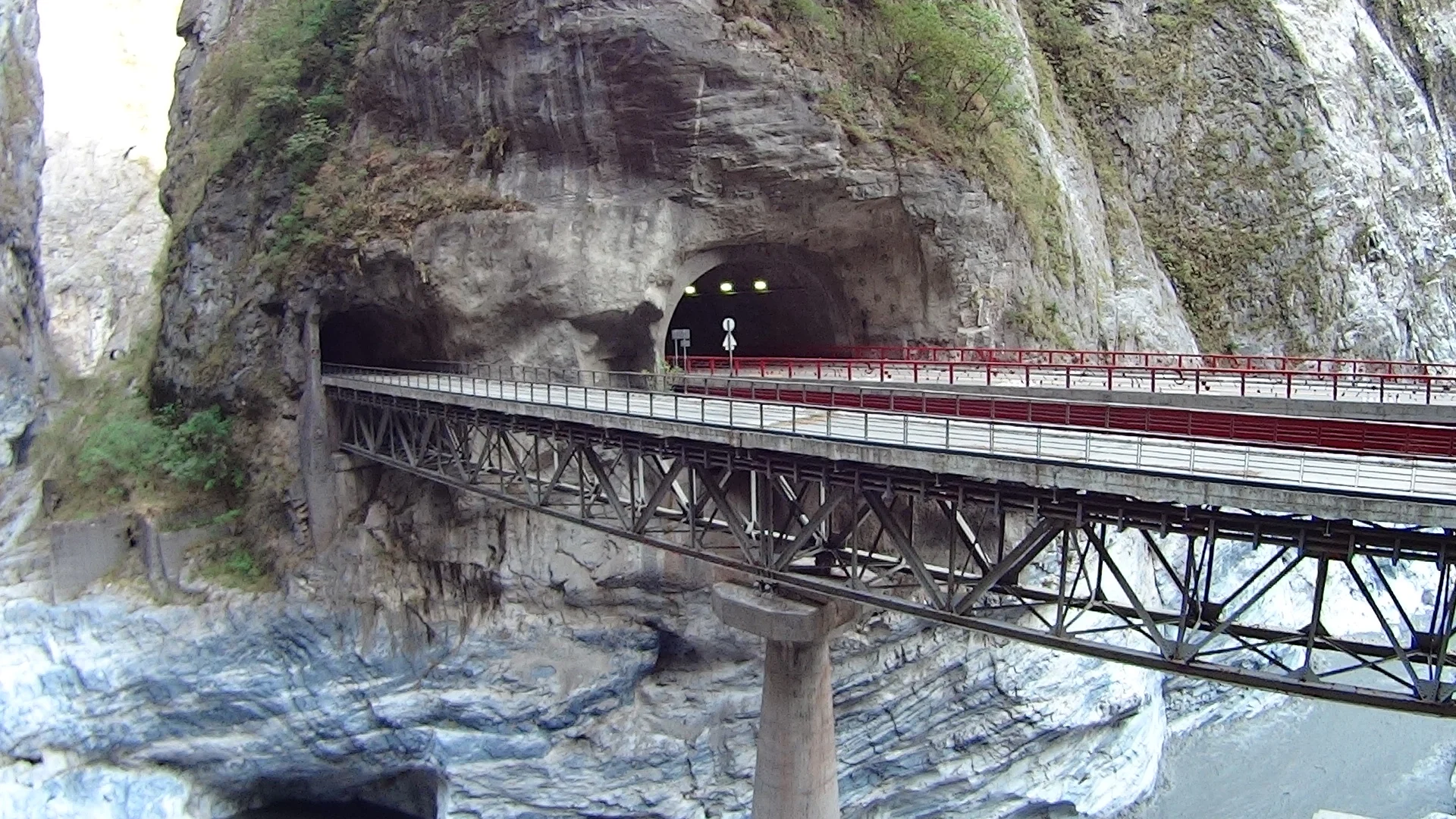 Ready to book? Find great deals on flights, travel insurance, hotels, tours, reliable internet, and rental cars!
Have you found Things to do in Taiwan with a Baby helpful? Leave a comment, we would love to hear from you.
You might also like: