When we arrived in Buenos Aires after travelling through Central and South America, it was completely different. It was totally cosmopolitan. I almost felt like I was back in Europe. Our aim was to get to Buenos Aires for our flight to New Zealand.
By the time we arrived, we were exhausted and only fitted in a few activites and focused predominantly on relaxing. That said, there is so much to do in Buenos Aires with kids. It's such a family friendly city and with the few activities we did, our three year old really enjoyed our visit.
Buenos Aires is quite a diverse multi-cultural city. Based on the Atlantic Coast of South America, it benefits from beaches, parkland, a bustling dockland area and plenty of things to do. We spent four nights in the city and we felt we could have done with more time to see everything. If like us you've been travelling through colder parts of South America, the intense heat of Buenos Aires is quite notable.
It made it a little challenging for us to explore the many interesting neighbourhoods. Luckily there are many in-door attractions for the kiddies with air conditioning, so that really helped with making it more tolerable. In our usual format, this is our play, sleep and eat guide to Buenos Aires with kids.
BUENOS AIRES WITH KIDS
PLAY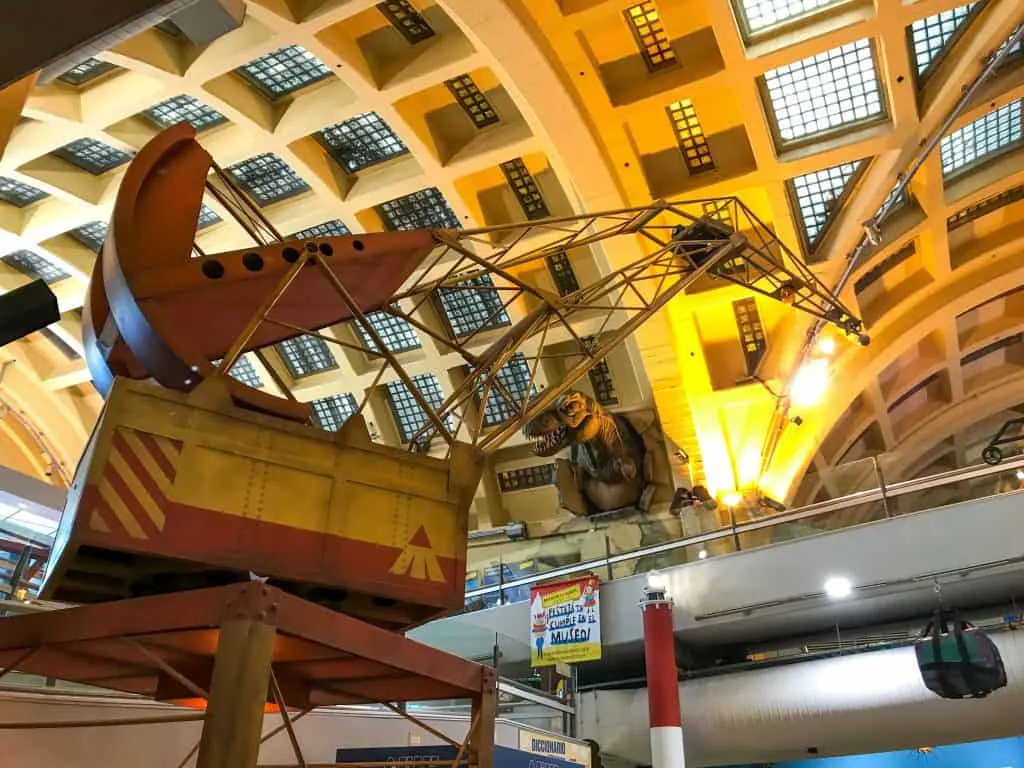 I'm going to start with the best of the best! Museo De Las Ninos is a popular attraction inside one of the iconic shopping centre buildings. If you speak Spanish, you will know the name translates literally to the 'children's museum'. This place blew our mind! It was amazing. It's essentially a mini world with everything in it for children to experience.
They can work in a very realistic bank, or in the kitchen at Mc Donalds with everything down to the lettuce and tomato for a burger dressing. Not to mention the supermarket where kids can do a shop, checkout with money, pack the bags up and make their way home on the pretend bus.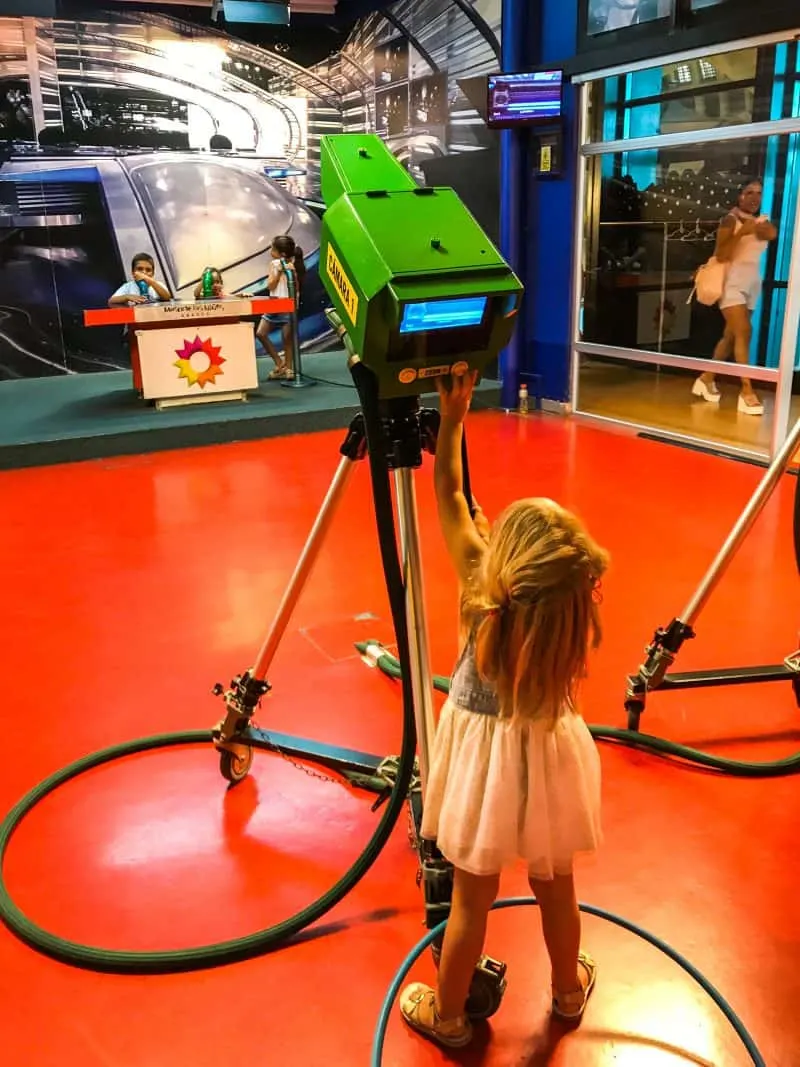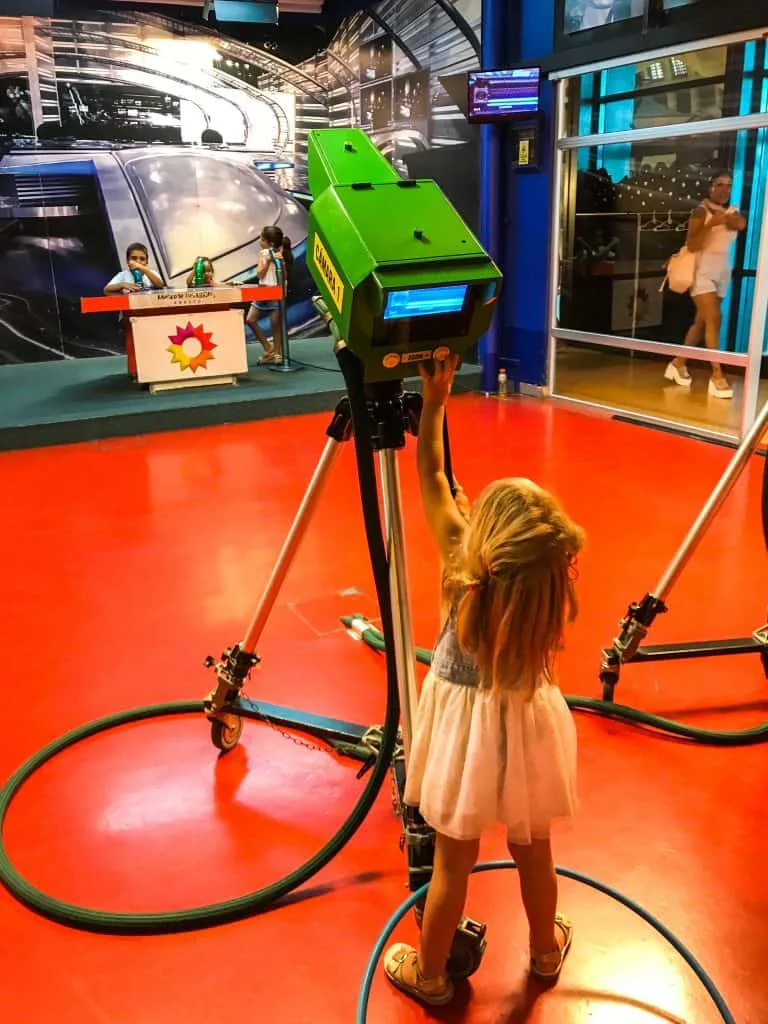 We have two kids with different needs when it comes to play, so we were really impressed with the quieter baby area. It was very interactive and sensory stimulating for both kids, despite their age difference. After our play in the baby area, we moved onto some more heavy duty tasks, like operating a real crane, lifting cargo and loading it onto a ship! It was literally amazing and hubby was loving it as much as our little one.
There is plenty of soft play climbing areas and an entire section for the more theatrical outgoing little ones. Our daughters favourite section was the radio and TV station set. She loved using the fancy dress and singing 'Radio Ga Ga' to the music with her headphones and big microphone. It was a fun day had by all. As I said, the museum is inside a really nice shopping centre, so there is a big food court with lots of options just outside to make a day of it!
Advice
When I was researching Buenos Aires with kids, Parque de las Nines came up quite regularly online. We made the trek out of town. I am sure it was a much hotter day than usual and it seemed everyone and their mother was at Parque de las Nines.
We had seen pictures of big playgrounds, slides and a water splash park. When we got there, no joke, there were hundreds of adults all crammed into the kids splash park. The big bucket that fills up and dumps water out was muddy and it was a total health hazard. I'm sure it's a much better place when all of Buenos Aires are not there! However it was such a disappointment for us and our little one was upset after the big trek.
Buenos Aires with kids
SLEEP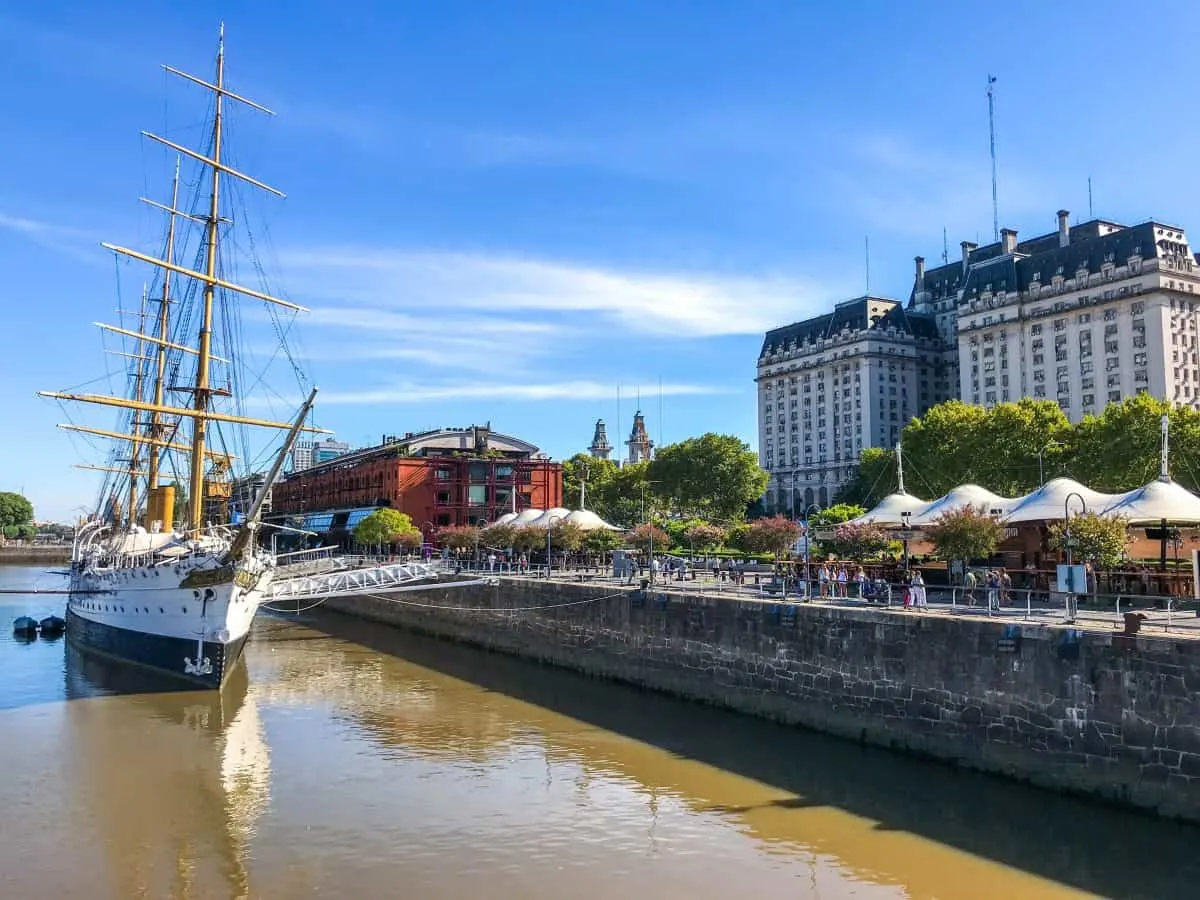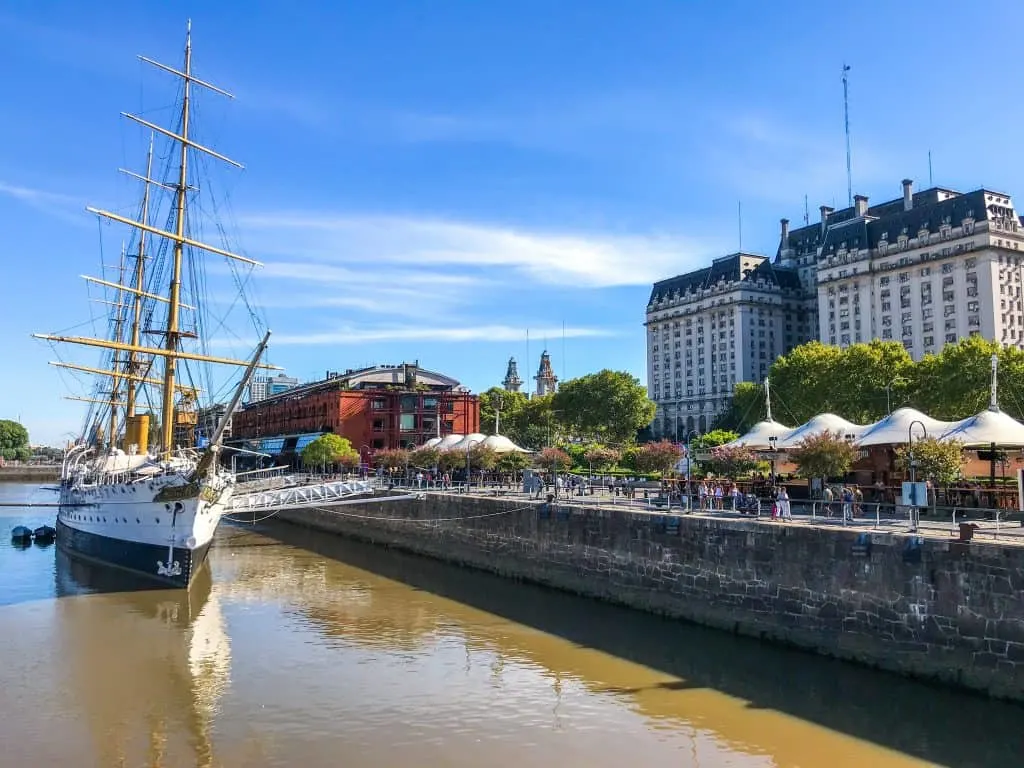 I blame Hotel Madero for the fact this article is not as extensive as I would like! It was definitely one of those hotels we did not want to leave. Being 5 star and super plush, we were very comfortable and spoilt! Based on the Port of Madero, it is a really funky and classy area. There are plenty of bars and nice restaurants, the location was amazing.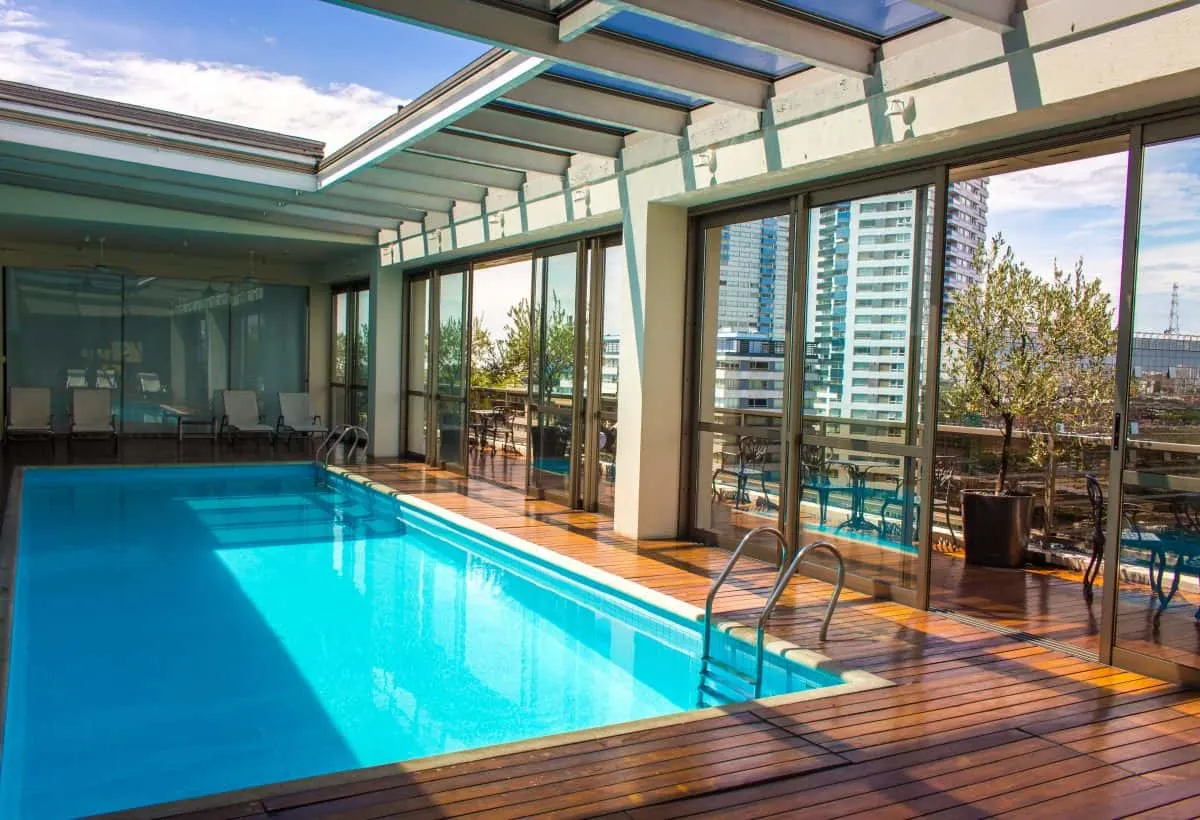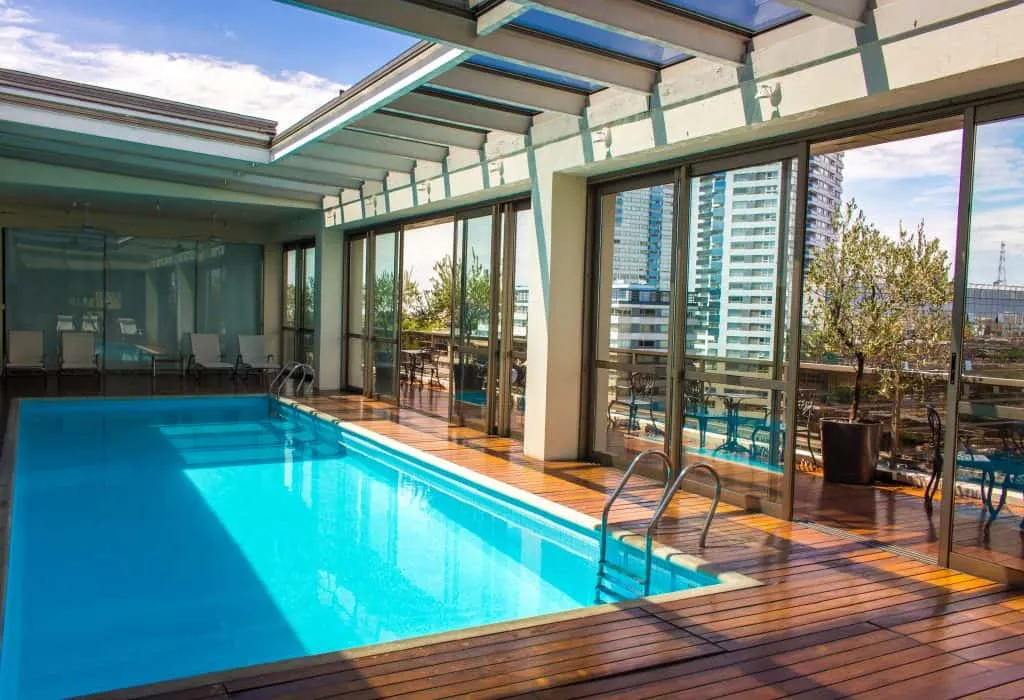 We arrived at silly o clock in the morning. Blurry eyed, we quickly woke up to the magnificent building, grand entry with big lounge sofas and a helping hand to reception. We had an amazing room with a massive bed, separate living space and a lovely bathroom. The little sink area with a coffee maker and fridge was also really handy with the kids.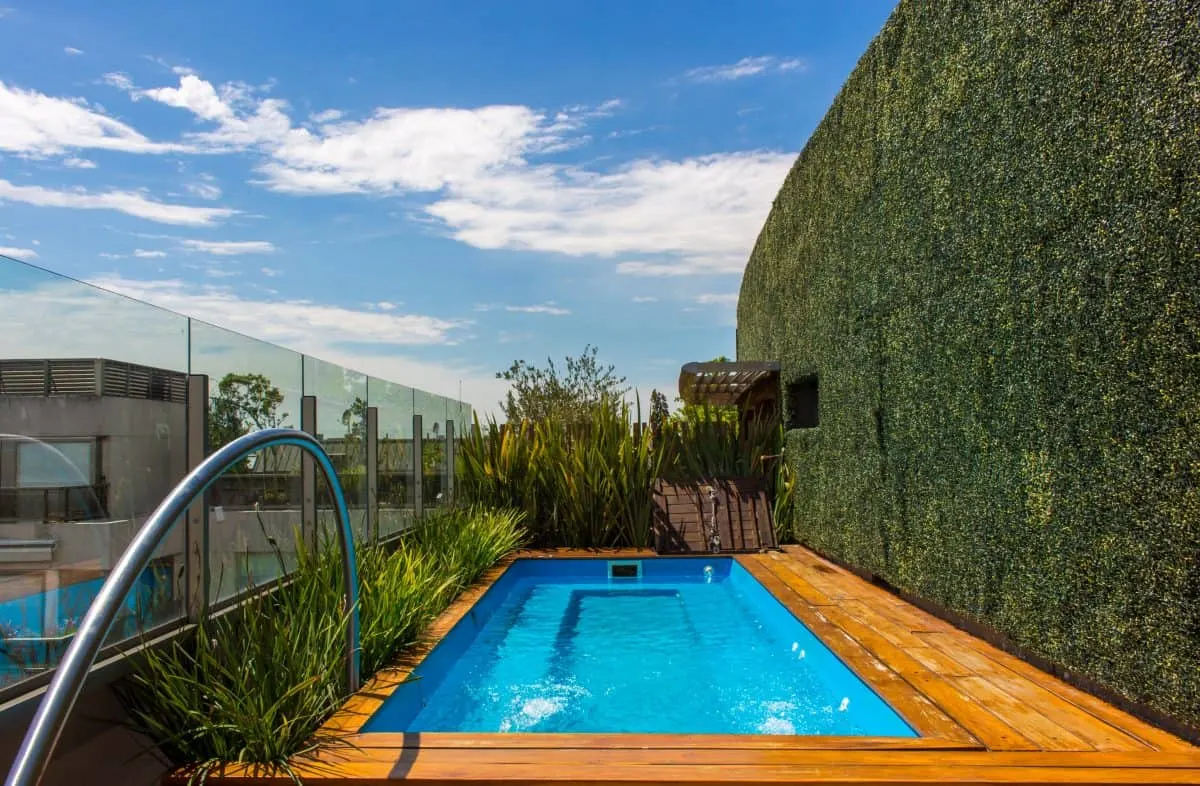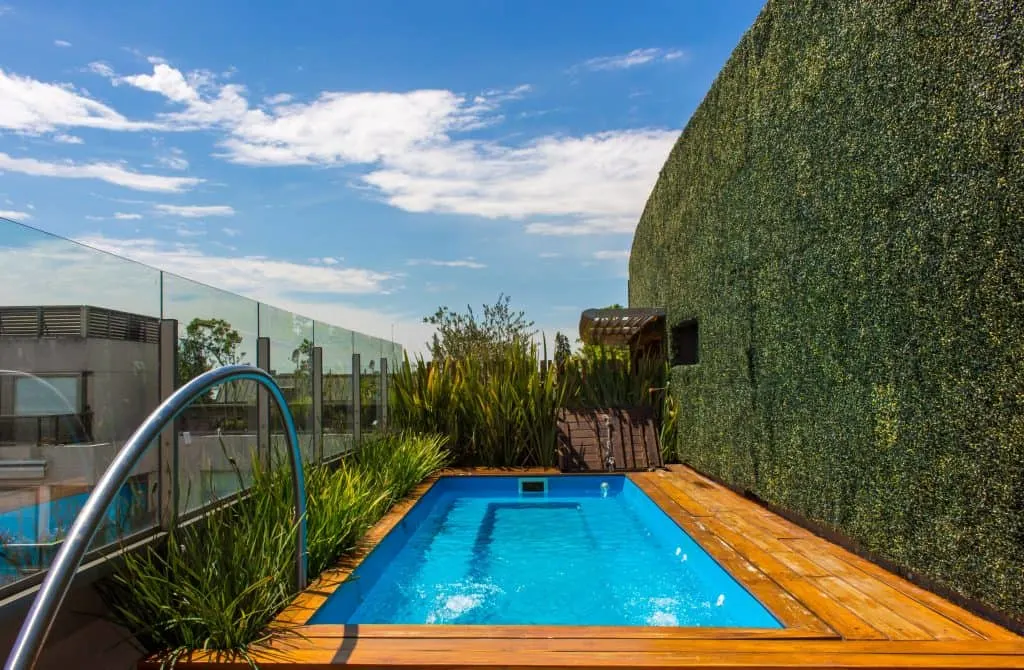 Our room had a long deck facing into a massive courtyard. It was a lovely place to relax in the evening when the kids were asleep. As always, our family favourite was the swimming pool! They have a lovely rooftop pool with stunning views over the Buenos Aires skyline.
The pool has a retractable glass roof, so perfect for summer and winter weather. There was another outdoor pool that was a little smaller and more private. Not that I had a chance with the two kiddos, but there was also a gym.
Part of the reason we were so lazy to leave Hotel Madero was because of the amazing food options. I don't think I've ever been to a hotel where freshly prepared sushi is part of the room service menu. The food was really good, not to mention breakfast!
When you see a fresh honeycomb ready to be scraped, you know it's going to be good! We really looked forward to it every morning. The fresh cheeses, platters of fruit and pastries were amazing!
For rates and availability, click here.
Buenos Aires with kids
EAT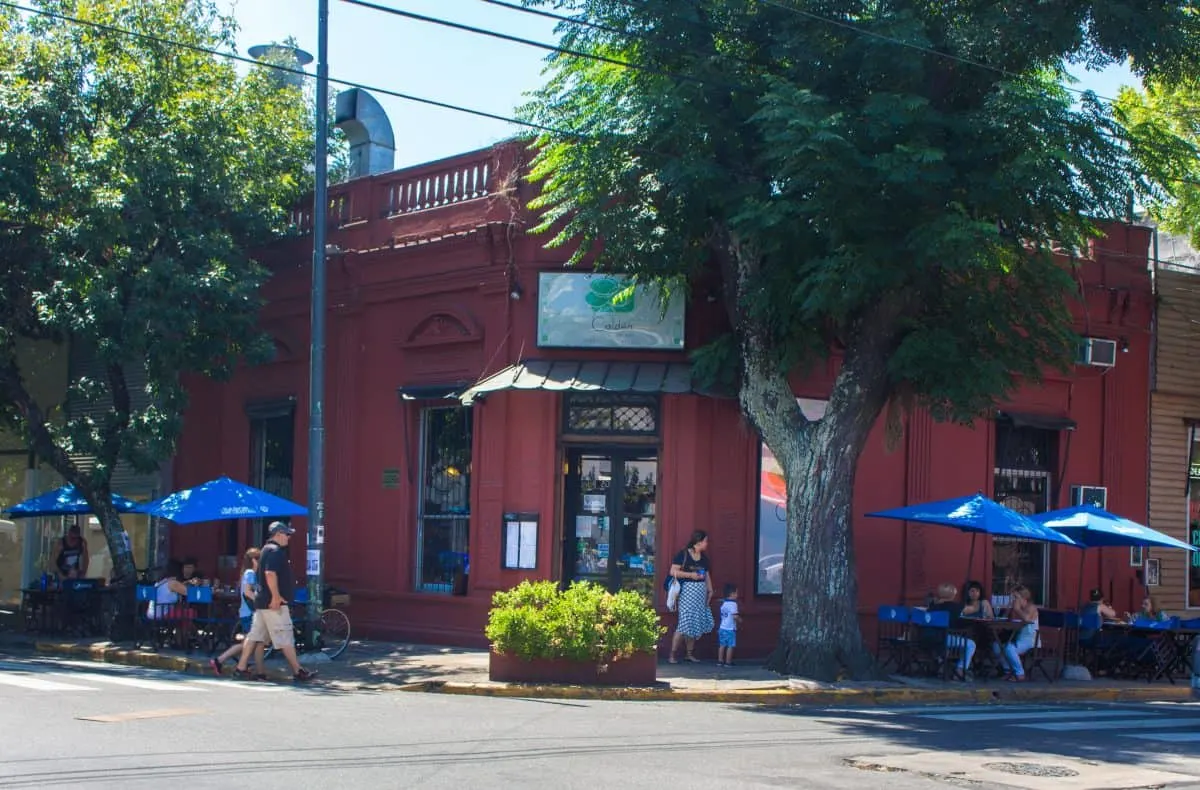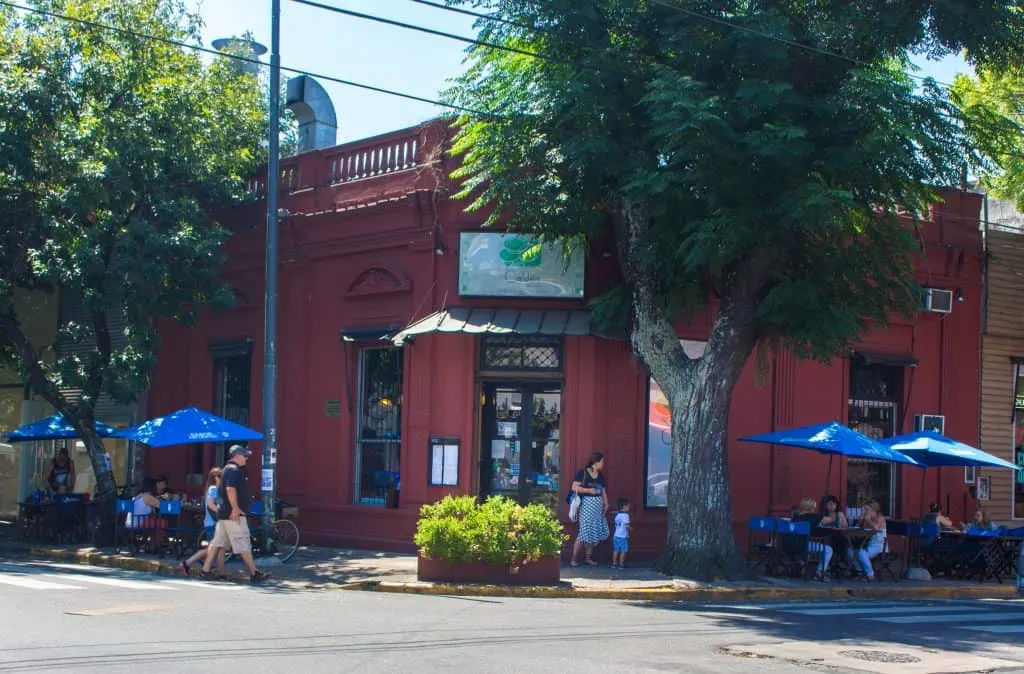 We ate a lot at our hotel but there was one restaurant that was recommended time and time again. One amazing thing about having a global social media following is, we can always access local tips when people email us with recommendations. Calden Del Soho was coming up trumps so we knew we had to visit.
It's a very busy restaurant and needs to be booked most of the time. It's a rustic Argentinian restaurant with local cuisine and flare. We sat outside on the street because the restaurant was completely booked out. That said, the service was still incredibly quick.
I'm sure most people know Argentina is famous for steak. Although I am a vegetarian, I was really keen to bring hubby to Calden Del Soho for the highly renowned steak, chorizo and red wine! I helped with the red wine part and they did some amazing grilled vegetables for the rest of us.
Going by what Travel Mad Dad says, it was a pretty amazing steak that was also a very generous portion. Sipping a Malbec and chowing the best meat on offer is his idea of heaven. If you love authentic experiences, they had a massive grill, a guy with big chopping knives and tongs cooking inside the restaurant for everyone to see. Calden Del Soho was a 'real' Argentinian authentic experience.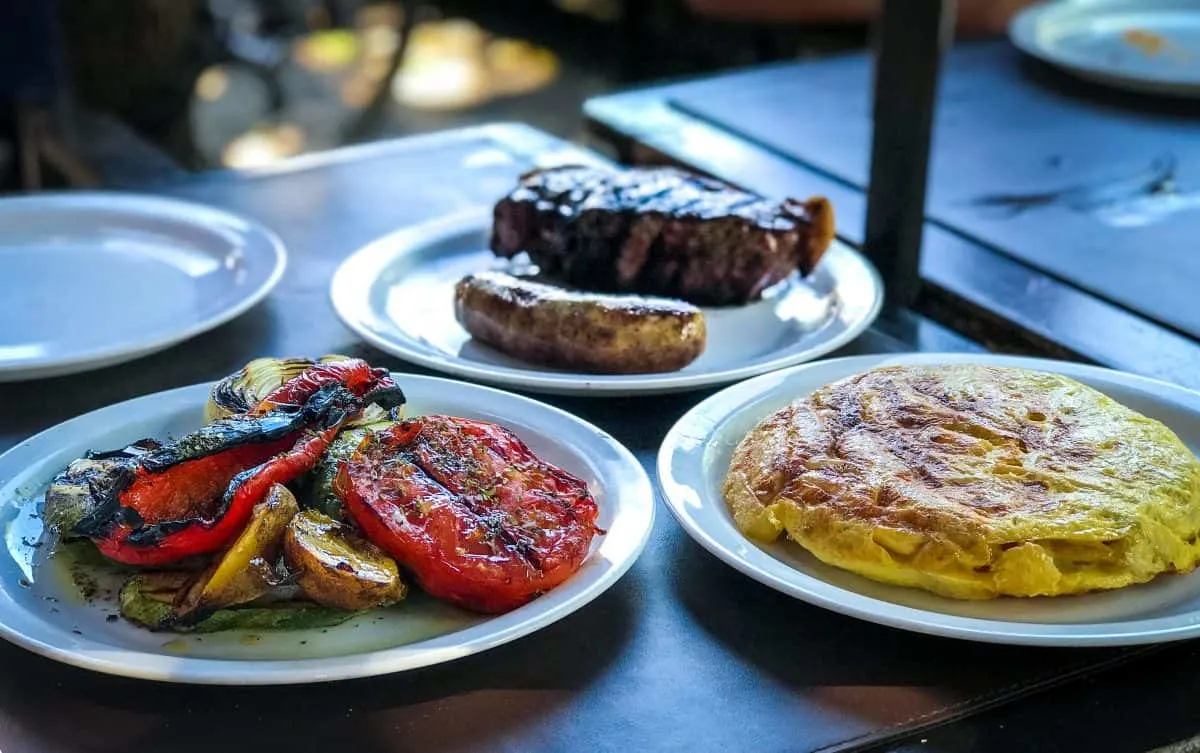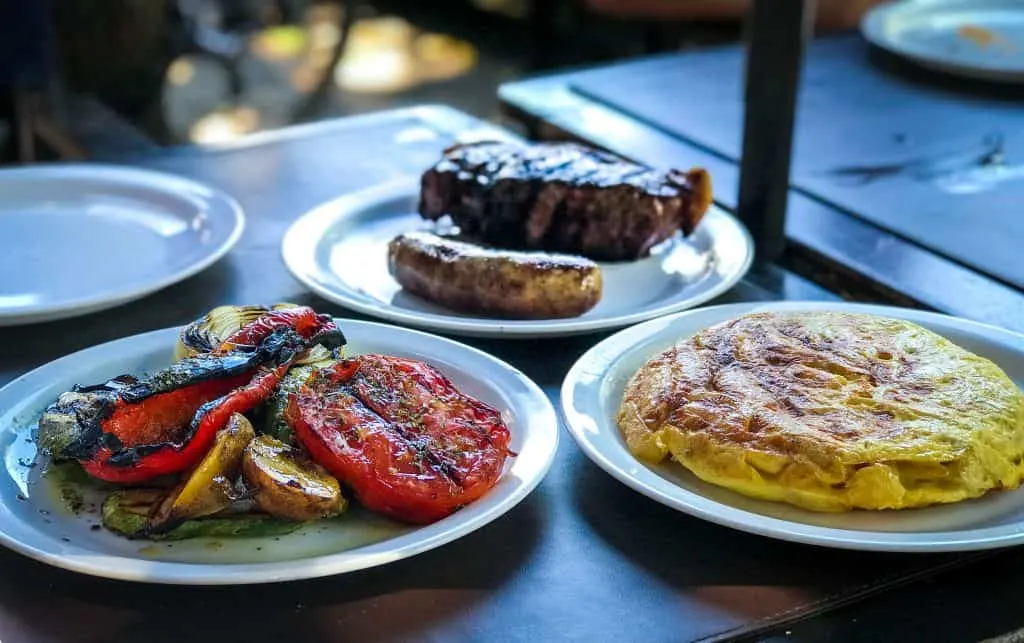 How you can help
Have you found Buenos Aires with Kids helpful? Leave a comment, we would love to hear from you. If we've helped you in some way, we would love if you could help us too. In this digital age there is a demand for immediate information online.
Being a patron is a new-age way of giving a small token of appreciation for this information, which takes time to put together, with no financial return. We offer exclusive access to blog posts before they are published as a thank you. We also offer travel advice and consultancy at different payment tiers. You can sign up to our Patron program here.
You may also like:
Disclaimer: This post Buenos Aires with kids has affiliate links. Some of our stay was complimentary in return for an honest review. As always all views expressed are entirely my own.