Back in 2008, when I first visited Thailand. As a backpacker, there were so many reasons to visit Thailand. From affordable experiences & accommodation to immersive culture and beautiful landscapes.
From the oozing culture of Bangkok, to the paradise tropical islands, to some amazing yoga retreats, Thailand has a lot to offer. I have to admit, it wasn't really 'backpacking' because the exchange rate was so good, we could afford something a lot more luxury.
Whilst I know Thailand has become a hotspot for tourist over the last decade, I wondered if I want to go back? Would it be a good idea to go to Bangkok with the kids? We always like to go to the road less travelled.
Looking at all my souvenirs from Thailand is a constant reminder and almost an omen to go back. Having thought about it a little more, I came up with five reasons to visit Thailand. Despite the influx of tourists, no one can argue with these five reasons to visit!
FIVE REASONS TO VISIT THAILAND
FOOD
When I was growing up in Ireland, we didn't have very many choices of different cuisines. I find it incredible that dishes such as Pad Thai, green curry and tom yum soup are well known to so many in the western world. Whether it's a takeaway on a Friday night or a fancy evening out to the local restaurant, Thai food is very much one of our favourites.
That said, nothing will ever beat the authenticity, freshness and crunch of a pad Thai just out of the wok in Thailand. The food is great, with plenty of coriander, ginger, lemongrass and galangal flavours.
Its always a bite of food with such punch and so much better when in Thailand. In my opinion, Bangkok Thai food is some of the best food in the world.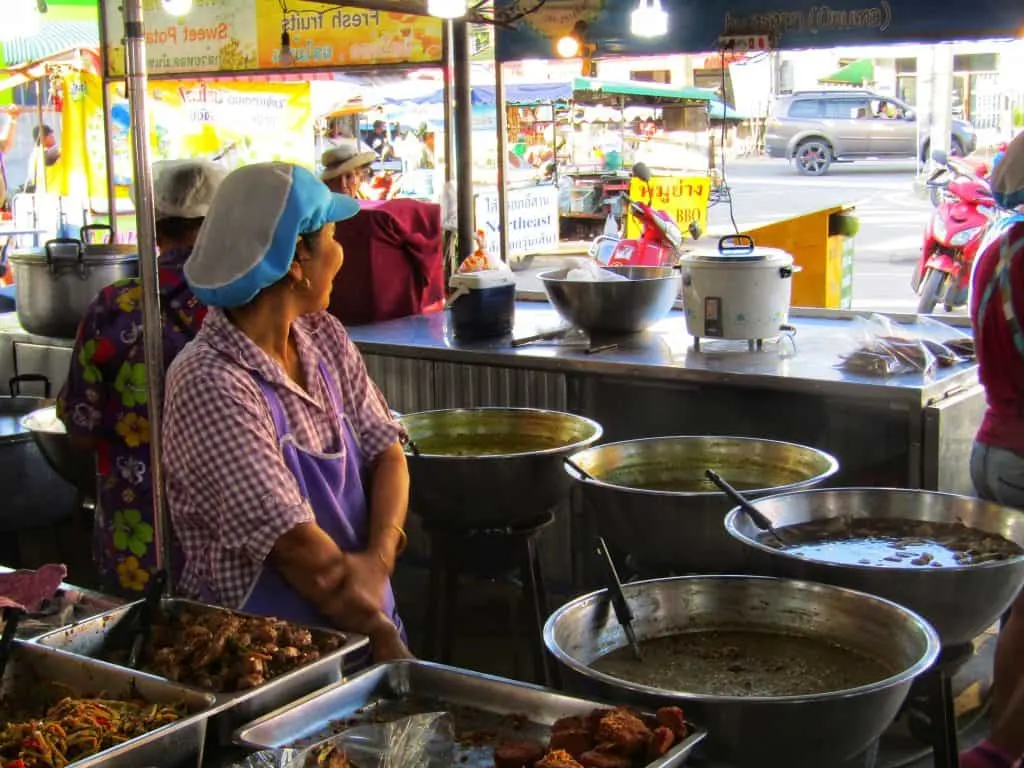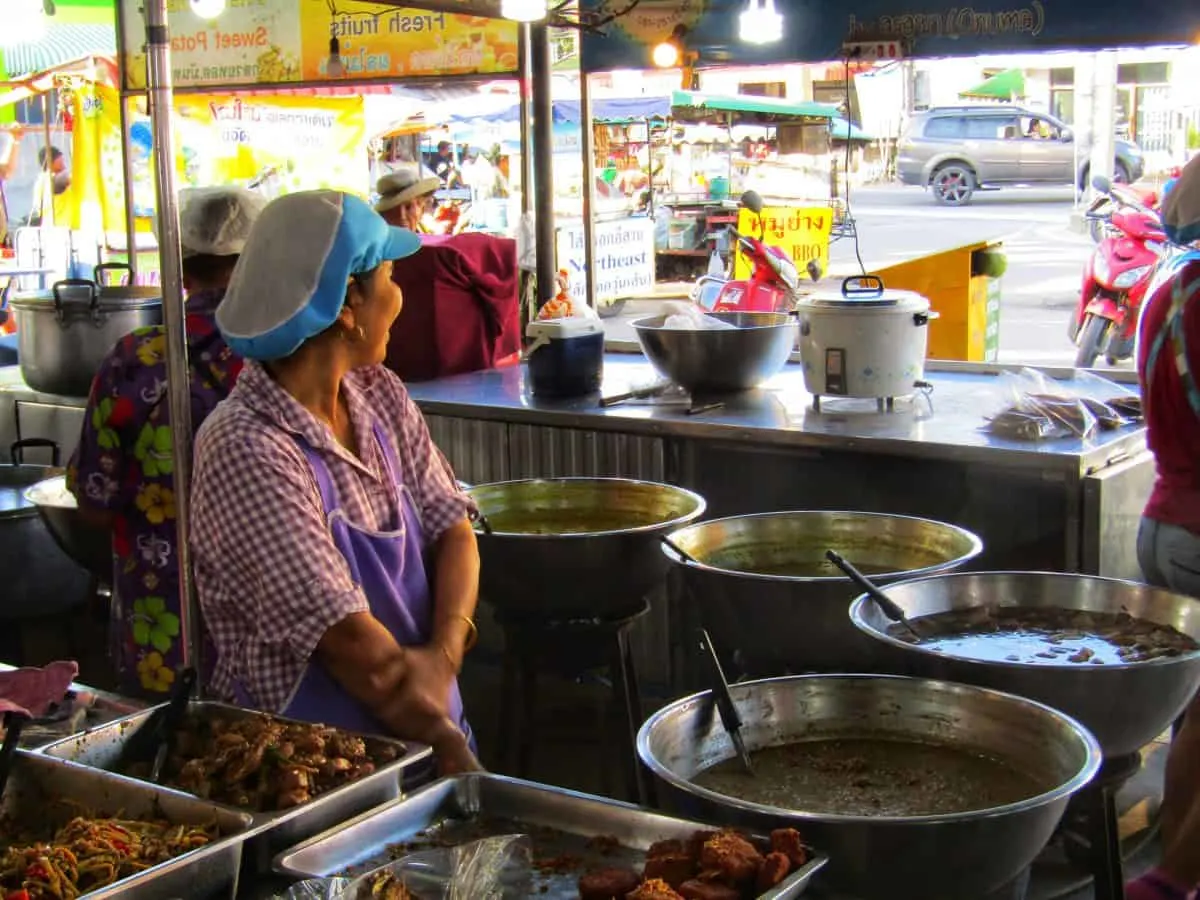 LUXURY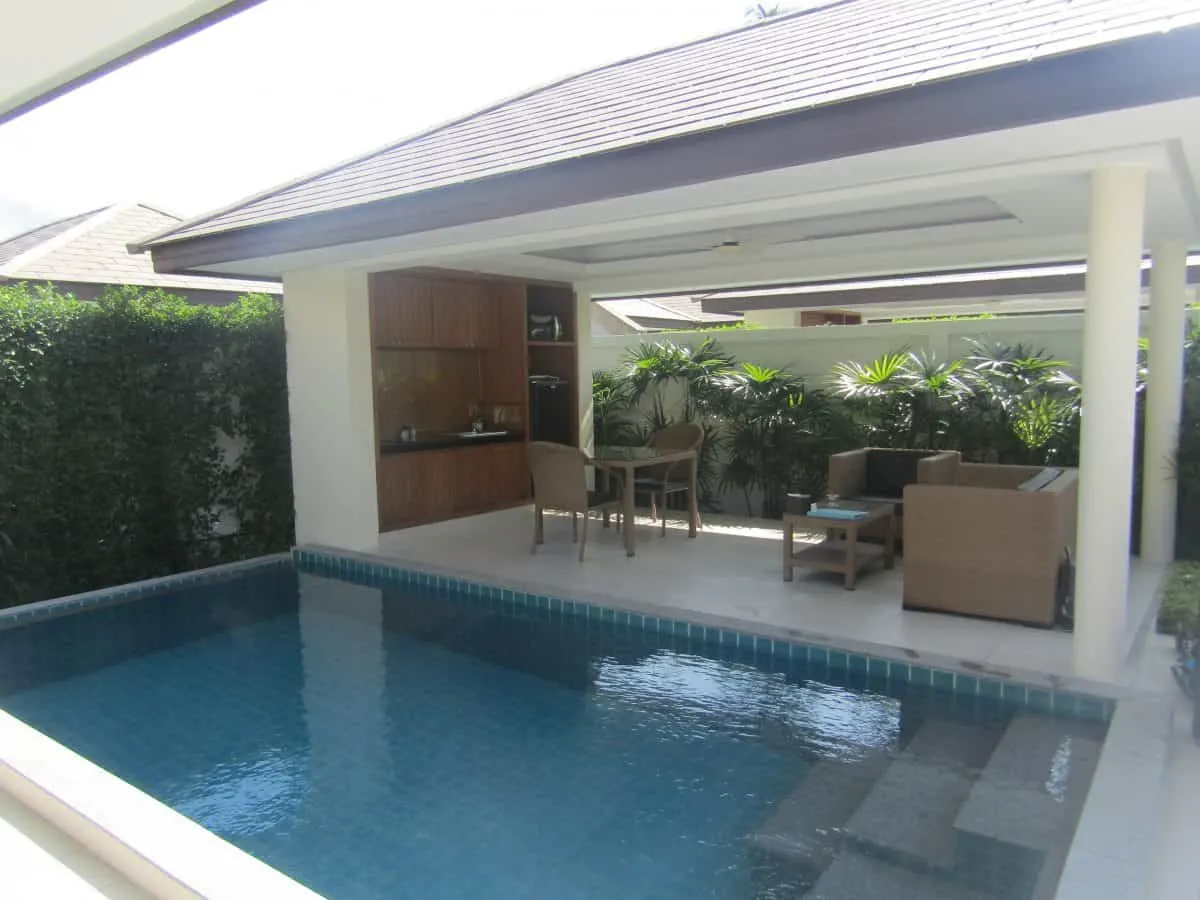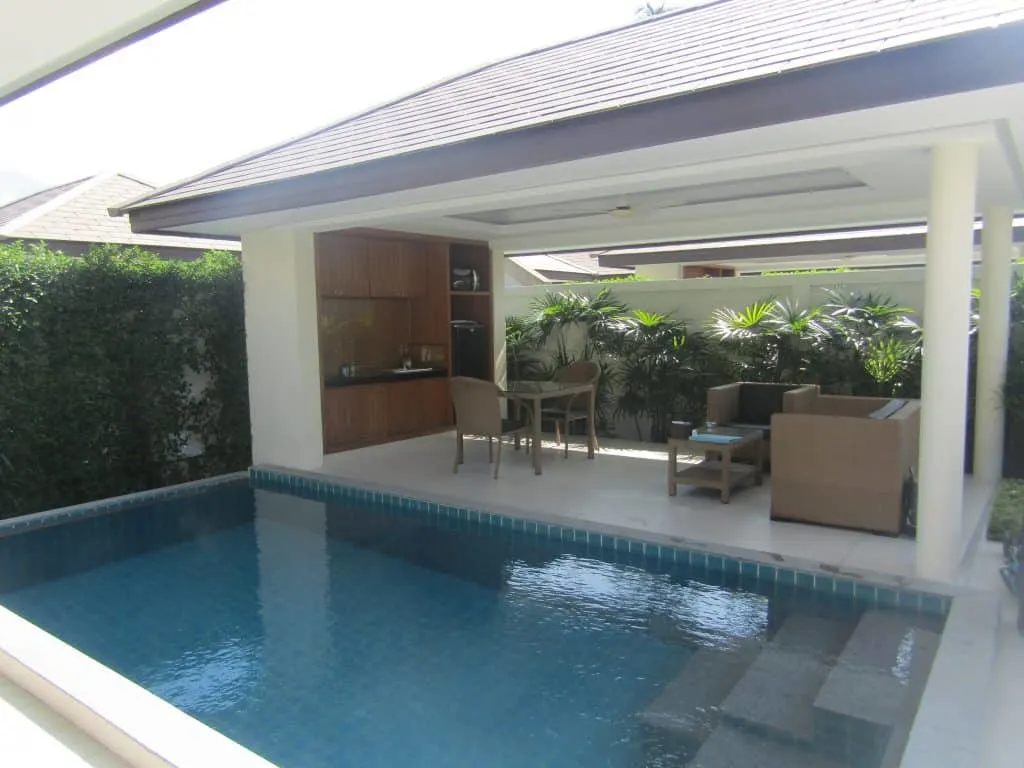 While many people enjoy backpacking in Thailand, it is not the only way to travel. Although prices in Thailand have increased over the years, its still possible to find amazing luxury villas with private pools in Thailand that are affordable. I'm talking luxury villas with private pools in Thailand!
Luxury is something the Thai do so well! Flower petals scattered in baths, towels made into perfect animal figurines, infinity pools, landscaped gardens and beautiful authentic interior design.
CULTURE
The Thai culture is mind blowing. The intriguing religion Buddhism, monks and beautiful temples play an important role in Thai culture. I find it so peaceful and I feel they open their arms to outsiders.
The traditional attire for women is also beautiful with intricate detail, they are often seen with their hands in prayer in the centre of their chest and bow their heads as a sign of respect.
This particular tradition can be seen in hotels and restaurant staff often. If you are headed to Bangkok for some culture make sure to check out this guide to Bangkok with kids.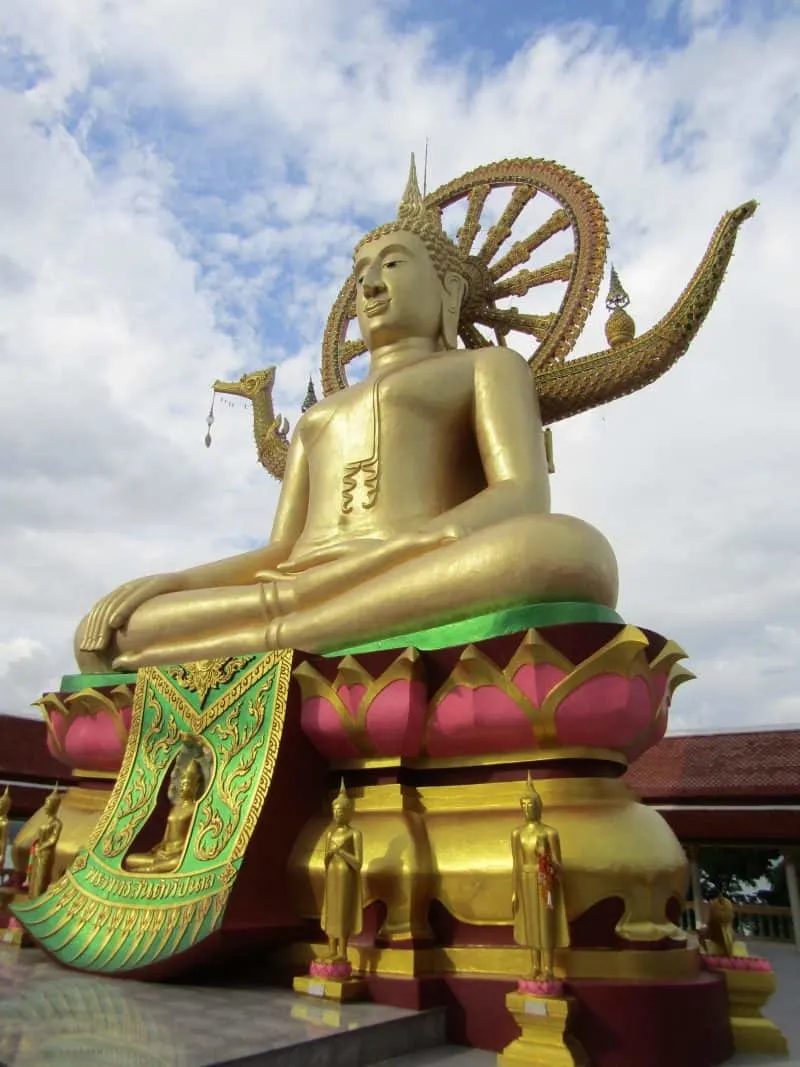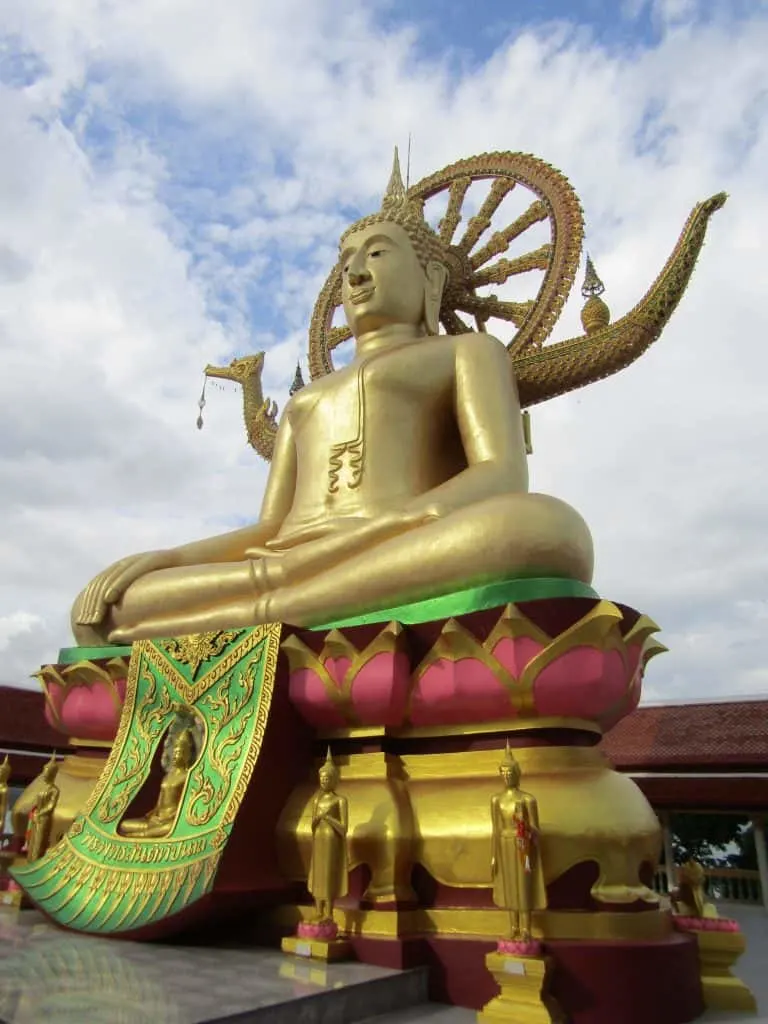 NATURE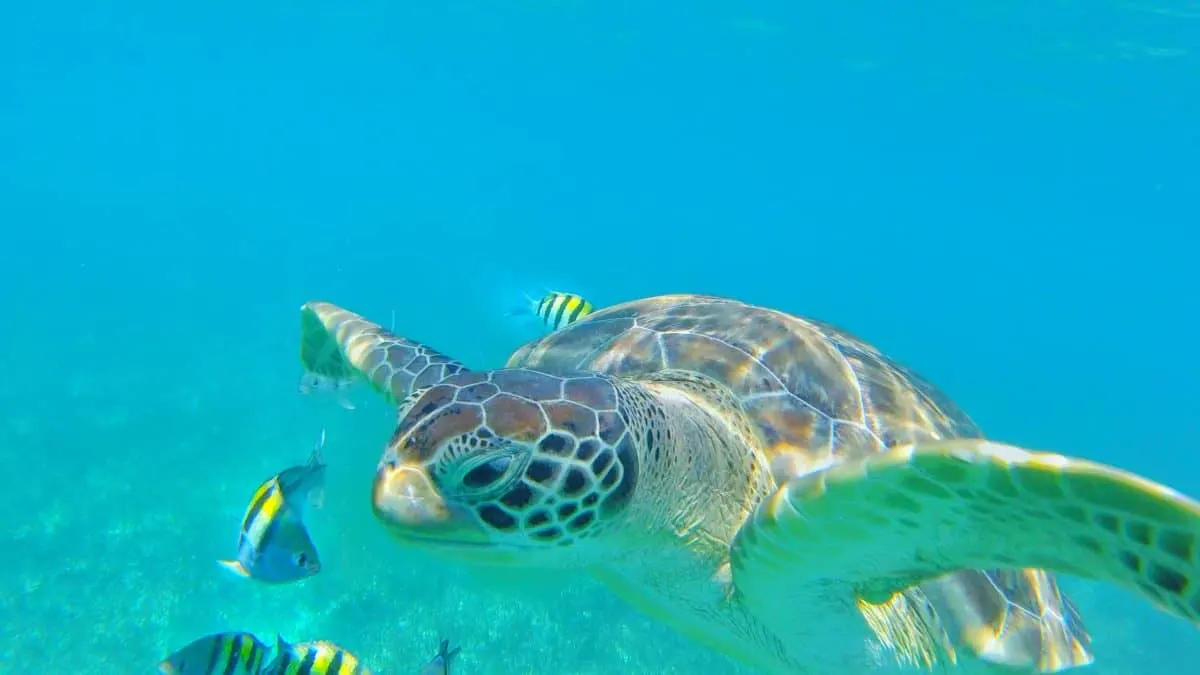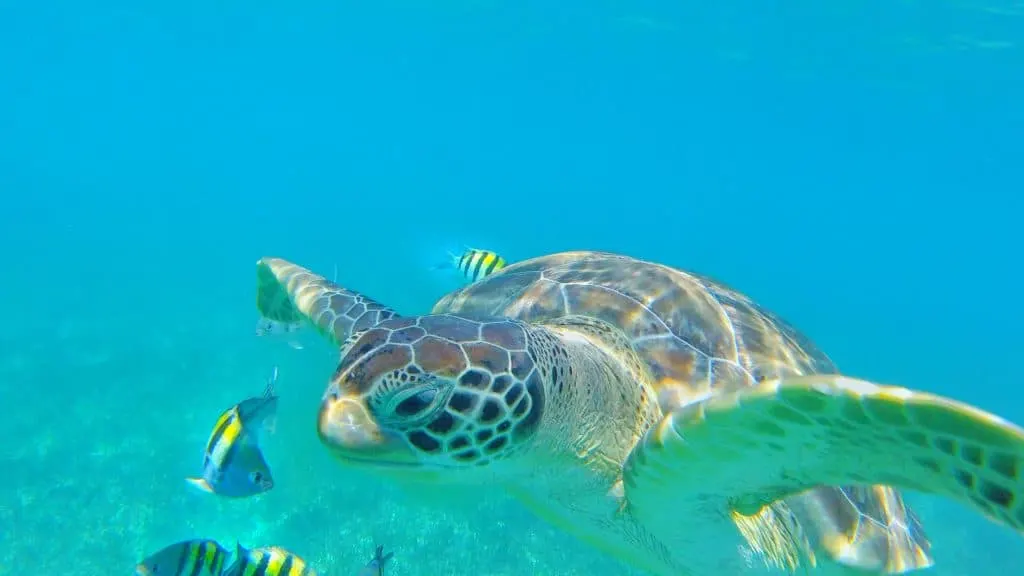 Jungle, tropical beaches, rainforests, need I say more? Thailand has everything. The waterfalls, mountains and lakes, not to mention the abundance of tropical fruits, it's so heavenly. Although its very difficult to to decide the best thing to do in Thailand, my personal favourite nature experience is the scuba diving and snorkelling.
The water is crystal clear and the landscape of pinnacle rock formations randomly in the ocean is simply breathtaking. When I was in Thailand, I encountered all types of fish and some beautiful coral formations. It was one of my favourite scuba experiences Iv'e ever had.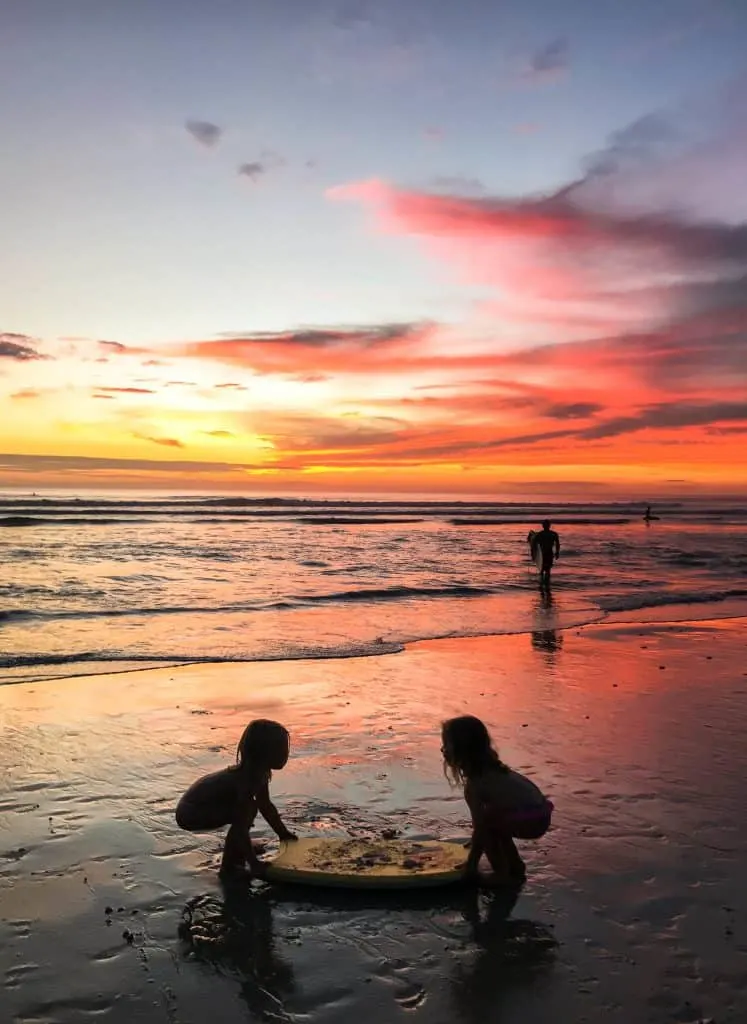 The beaches are like something out of a movie. Turquoise blue, white sand and the water is literally like a bath. The palm trees, the coconuts, just thinking about it is making me want to book a plane ticket now!
You can always rely on nature to put on a colour show at sunrise and sunset! The sky turns from warm oranges to pinks and purples. Sitting on a Thai beach with a cocktail in hand, whilst the kids play seems like the ideal scenario. Next time though we might try visiting Bangkok with the kids.
Experiences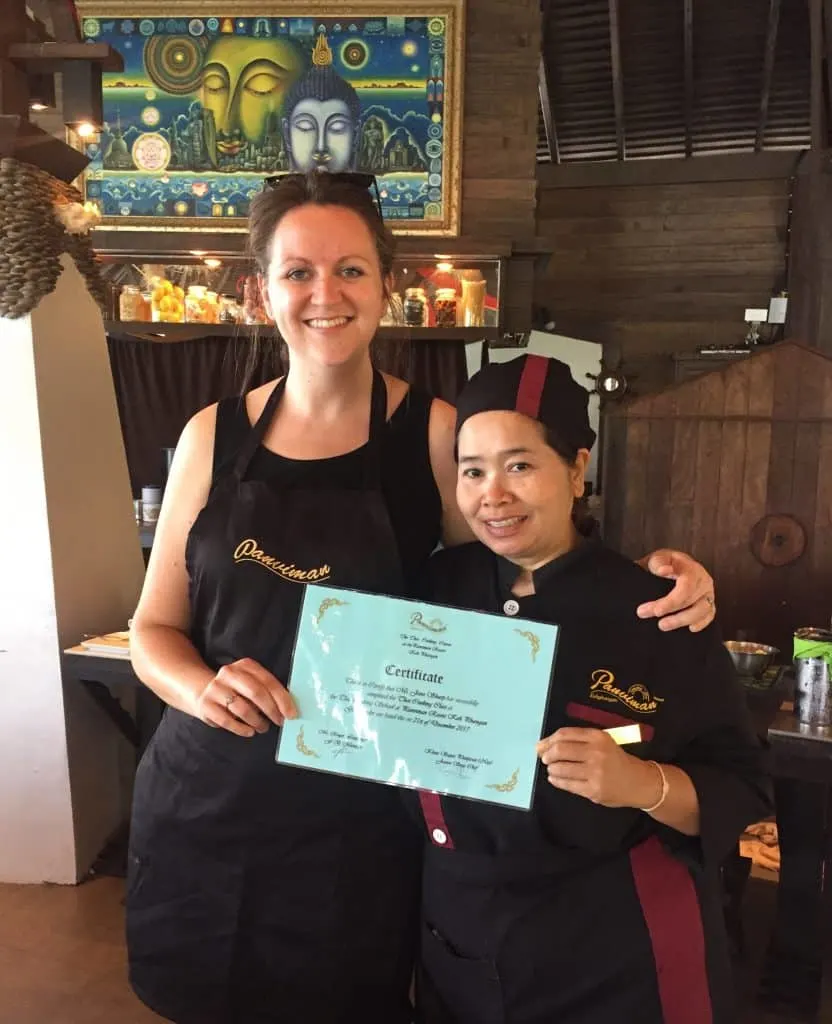 When I think back to my first trip to Thailand, I vividly remember having so much to do and see. I definitely took home many souvenirs from Thailand. One of my favourite activites was in Koh Samui. It was a half day cooking class. We were picked up at our hotel and taken to a jungle location.
We learnt how to make green curry from scratch. From grinding all of the herbs, lemons, galangal and chillis, to sautéing the fresh vegetables, it was such an interesting experience. Afterwards, we were taken to a beachfront restaurant just a few metres from the school where they served us with our own curry!
The most amazing thing about Thailand is, massages are available everywhere, and are so affordable! My friend and I had a really lovely half day experience inclusive of a spa. There are plenty of yoga retreats, Thailand too.
Most places can facilitate two people in the same room, which is nice to experience these things together. With Thai soft music and amazing deep tissue massage, we were super relaxed! The rose petal baths afterwards were such a luxurious touch.
Thailand is also a fantastic spot for diving with two of the greatest scuba diving spots; the Similan and Surin Islands. These spots are filled with amazing ocean life and are far from civilization. The best way to visit is on a liveaboard. See reviews of the best thailand liveaboards here.
Another incredible experience is spending time with wildlife in Thailand. I think its important to be really careful when choosing a sanctuary or experience. There is a lot of mistreatment with elephants used in the tourism industry.
Elephant riding is not cool but helping out at a genuine sanctuary can be such a fulfilling experience. The best place to research is via eco-conscious or sustainable tourism websites. That way you can make an informed choice about your visit and the welfare of the animals.
So, after a long think about Thailand, and whether its worth returning with our two kids, I am excited to explore some new parts. I love the look of Chang Mai, Ko Tao and Koh Lipe. Having beach time for the kids and somewhere with a pool is always a necessity to keep them happy.
Now all we need to do, is think about annual leave, flights and get booking! Have we convinced you to visit Thailand yet? If so start planning your trip with this 10 day Thailand Itinerary!
You May Also Like:
THE ULTIMATE GUIDE TO BALI WITH KIDS
This post five reasons to visit Thailand is sponsored.