Malaysia was our fifth stop on our gap year. As we like to see a good variety of every country, we incorporated Kuala Lumpur and Langkawi into our Malaysian adventure. There are some lovely things to do in Langkawi with kids
We spent two days in KL and a week on Langkawi Island. I couldn't pass the Petrona Towers without seeing them! Being in Langkawi with kids was quite different from other countries we have visited.
We had come from Bali, a very laid back place so the contrast was notable. For example I didn't feel as comfortable breastfeeding in public and in general I didn't find the locals as accommodating with kids like neighbouring countries.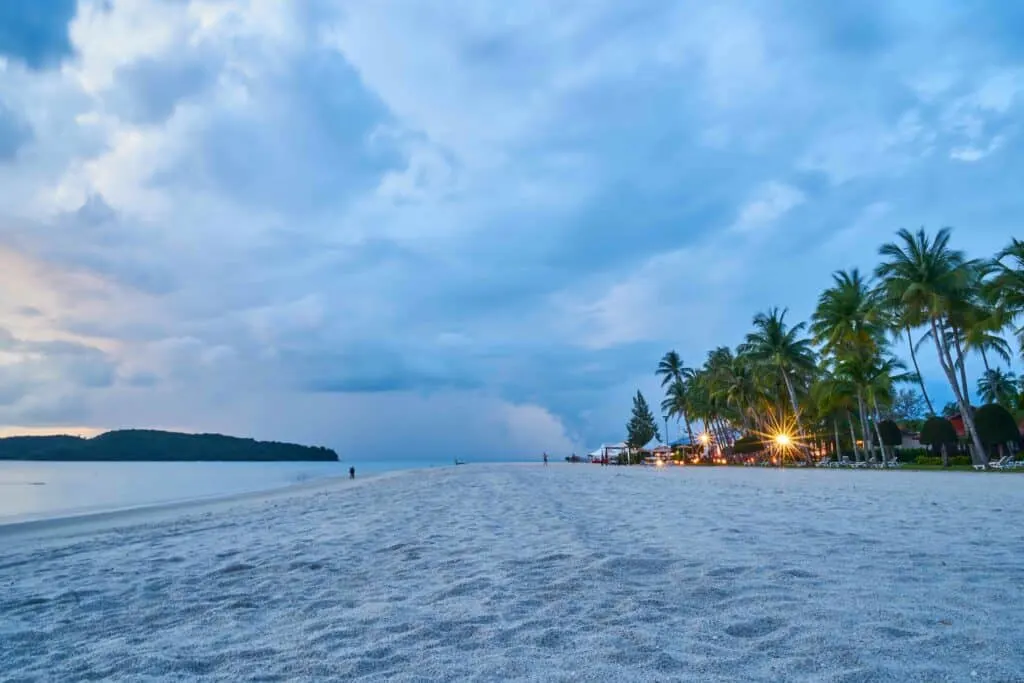 Langkawi came highly recommended from a number of friends so I was surprised by our experience. I don't want to taint your view so it's important to know we have heard glowing reports from others.
Regardless of it not being our favourite place, we still had a nice time as a family. Langkawi is a very small collection of tropical islands on the West coast of Malaysia.
The main island is accessible by air from KL or it is possible to get a ferry that takes 1.5hrs from Kuala Kedeh. We decided to fly as it seemed the easier option with kids.
7+ Best Things To Do In Langkawi With Kids
Langkawi Cable Car, Oriental Village & Sky Bridge
Langkawi cable car ride was most certainly the highlight of our time on the island and one of our top things to do in Langkawi with kids. It is the steepest cable car ride in the world. It climbs a sheer rock face to get to a viewing deck.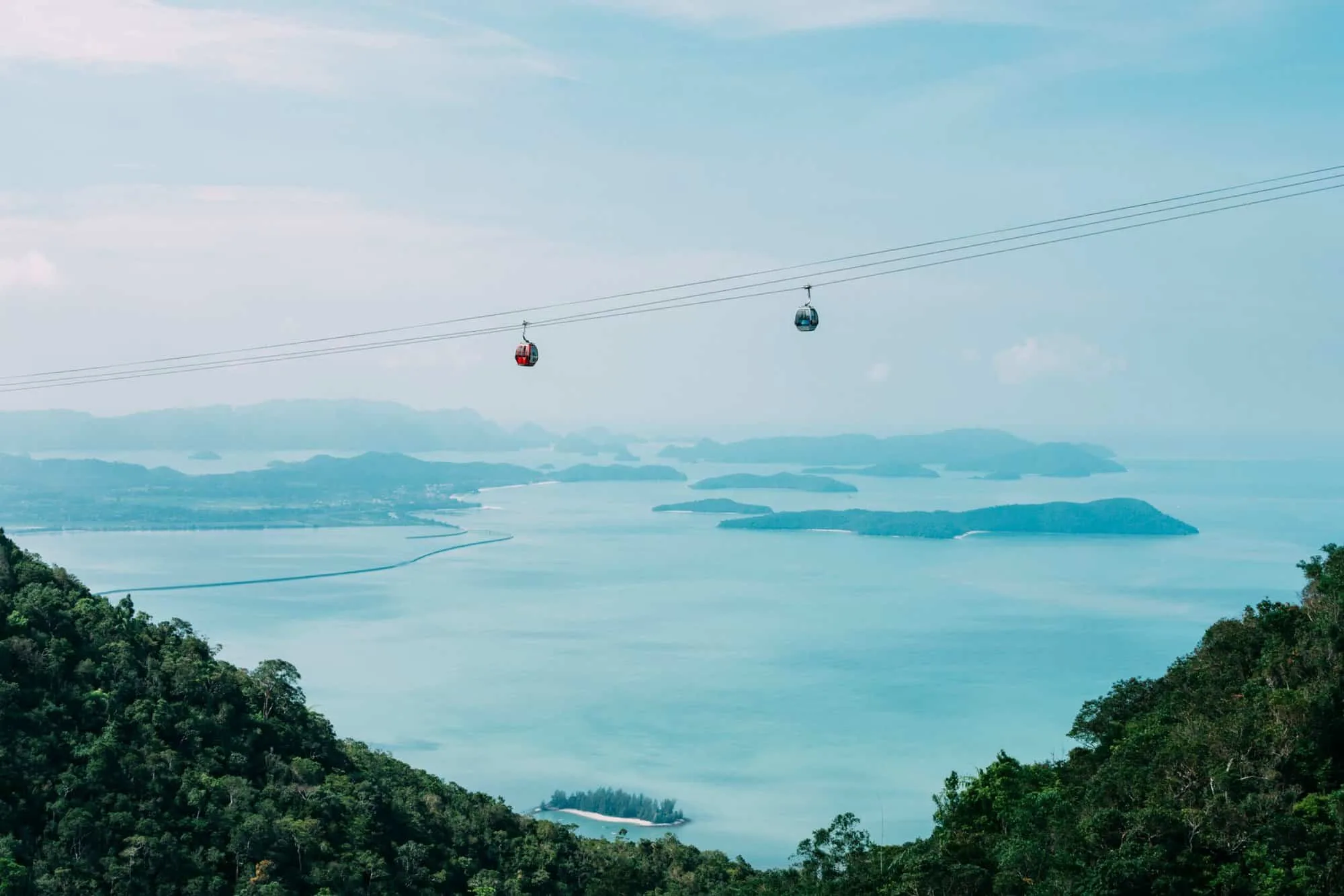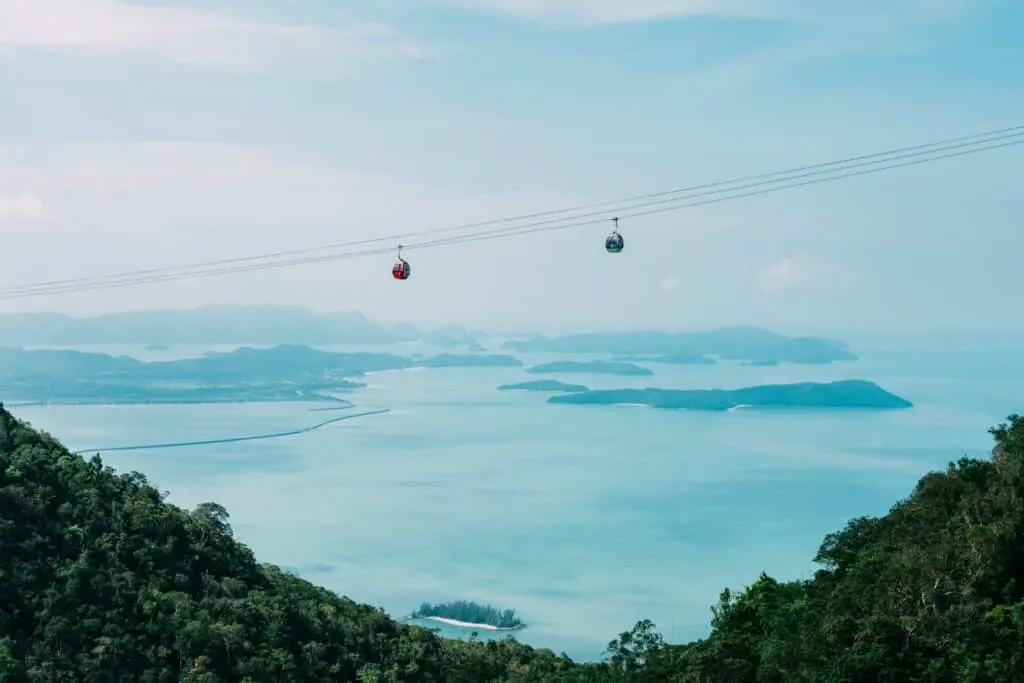 At the top, there are views of the smaller Langkawi Islands. It was truly beautiful. There is very little shade so it's worth bringing sun hats, water and plenty of SPF.
The process of getting a ticket is a little long and arduous as is the queue. We soon forgot about that part once we got to the top. I recommend going early in the morning to miss the faff!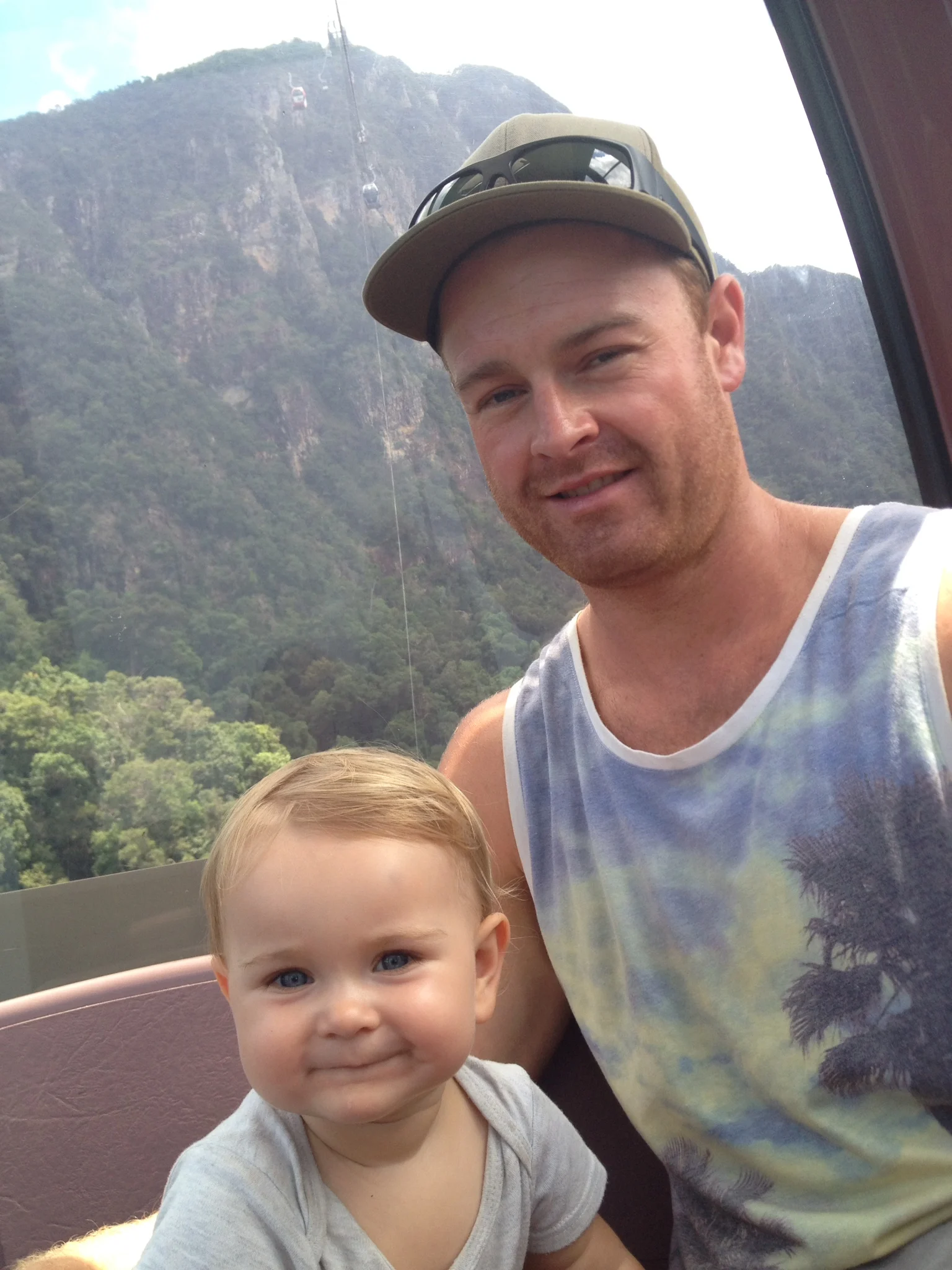 The entrance to the cable car is right next to Oriental Village and Sky Bridge. The village is at the foot of Mt. Machincang and has a selection of shops, restaurants and activities for kids.
It's the perfect spot to stop for lunch if you are visiting the cable car and bridge. Its best to visit bridge before coming back down to ground level.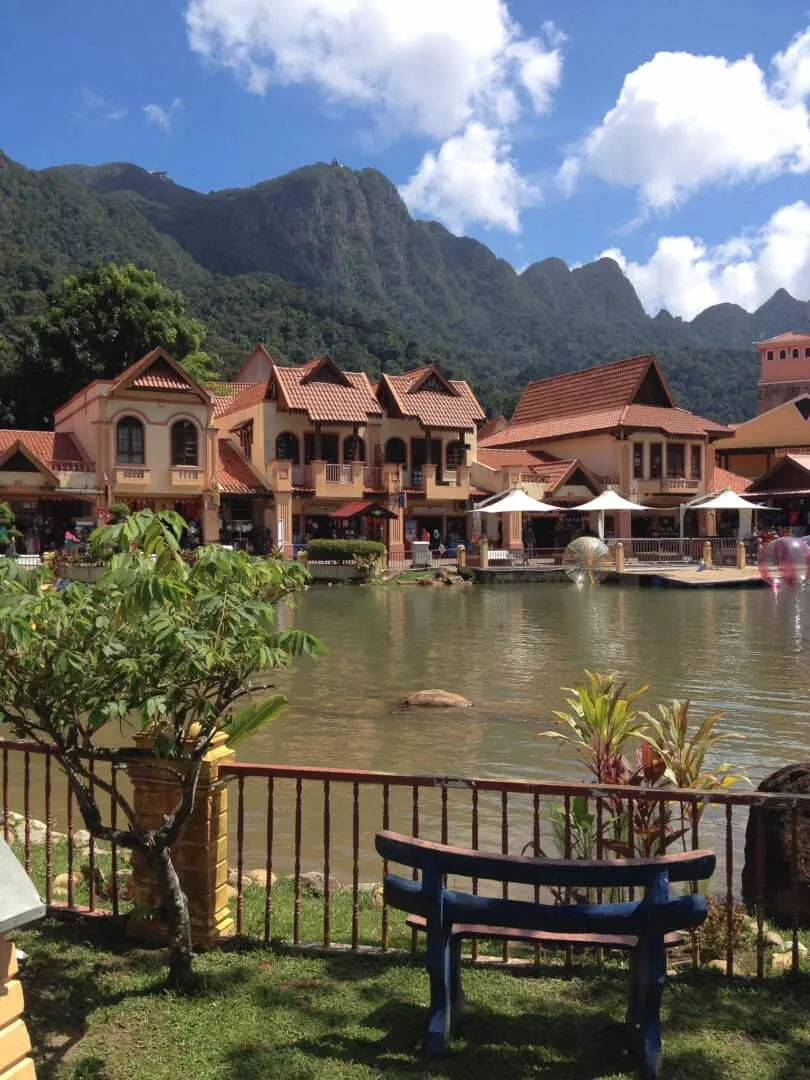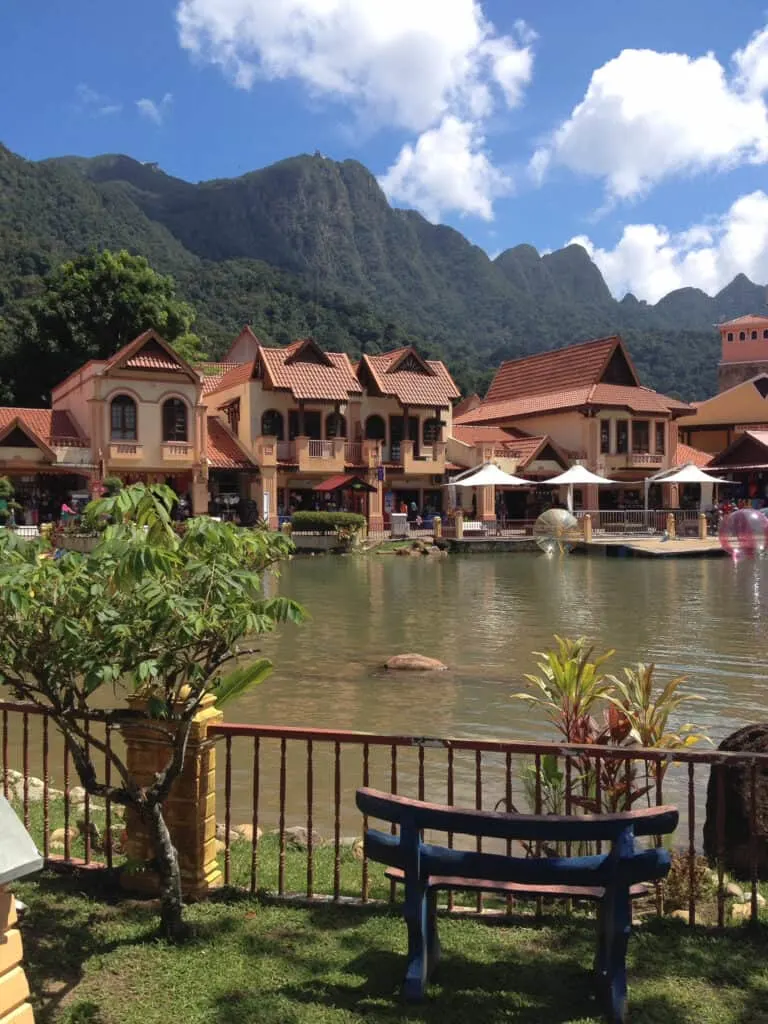 The Sky bridge is a beautiful curved structure meandering through the land. It's a pedestrian only cable bridge that makes for some beautiful photos. Again, there is no shade so make sure to bring something to protect little ones if it's a hot day.
If you are headed to other parts of Malaysia you may also want to check out Malaysia's Legoland!
Boat trip
Langkawi is a great place to go island hopping. There are many chartered companies that take tourists out for the day to some of the 99 small islands!
There are many nice beaches, snorkelling spots and other beautiful scenery along the way. Being so close to Thailand, it is also possible to take a ferry across to one of their islands, Koh Lipe being the closest. We did consider going but didn't get around to it.
Langkawi night market
Many locals congregate selling their produce or cultural dish. Travel Mad Dad loved the food from chicken skewers to a range of sweet treats.
The night market is a local cultural experience not to be missed. The market is held every evening in different towns around the island. On Thursdays, it is only two minutes from Pantai Cenang.
Even if you are a little fussy about food, it's a great place to walk around.
Take a road trip
We rented a car to explore the island. Langkawi mainland is small and has decent roads. It only takes a couple of days to see all the attractions by car. We did lots of beach hopping on the north of the island and visited some of the waterfalls.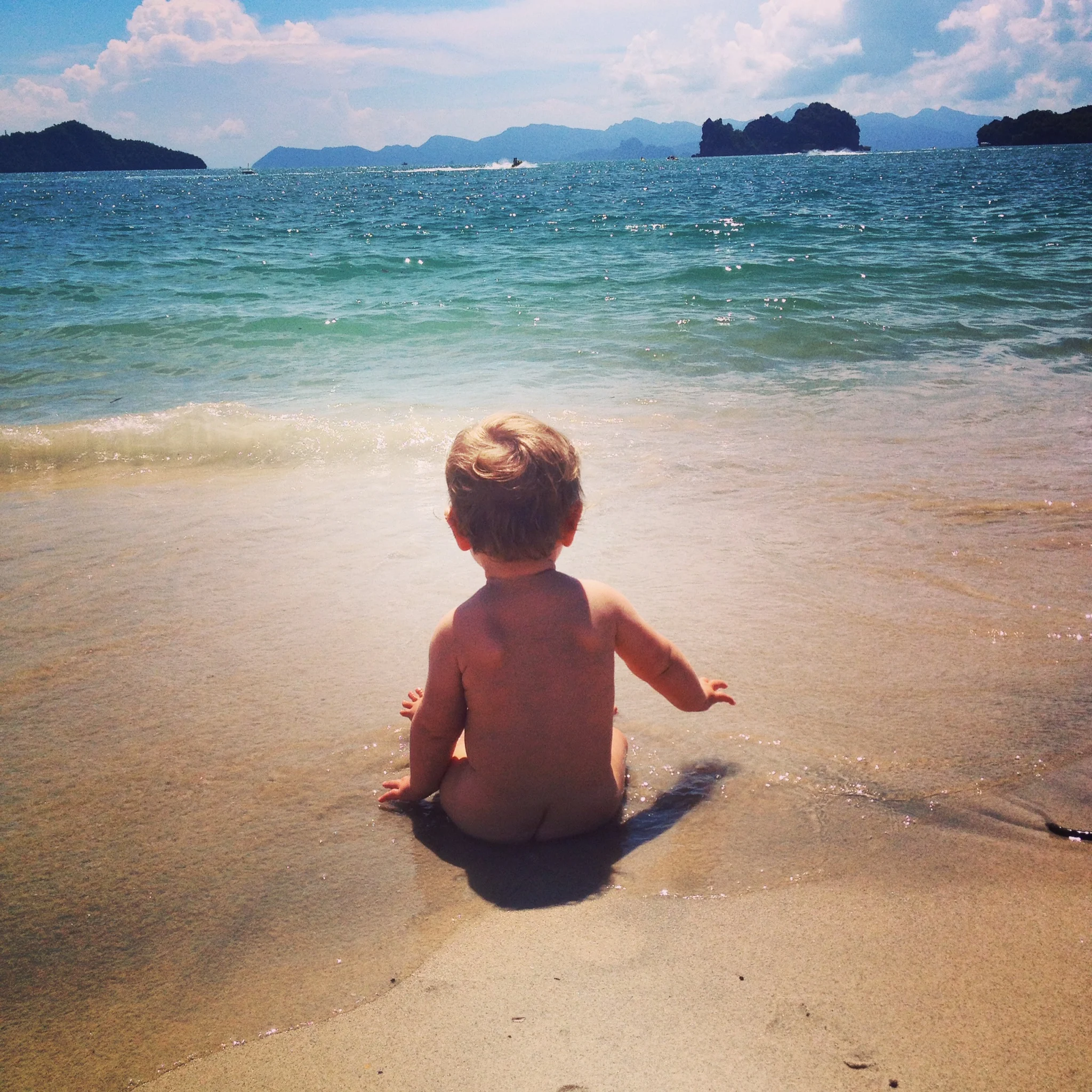 Places To Eat
Pia's The Padi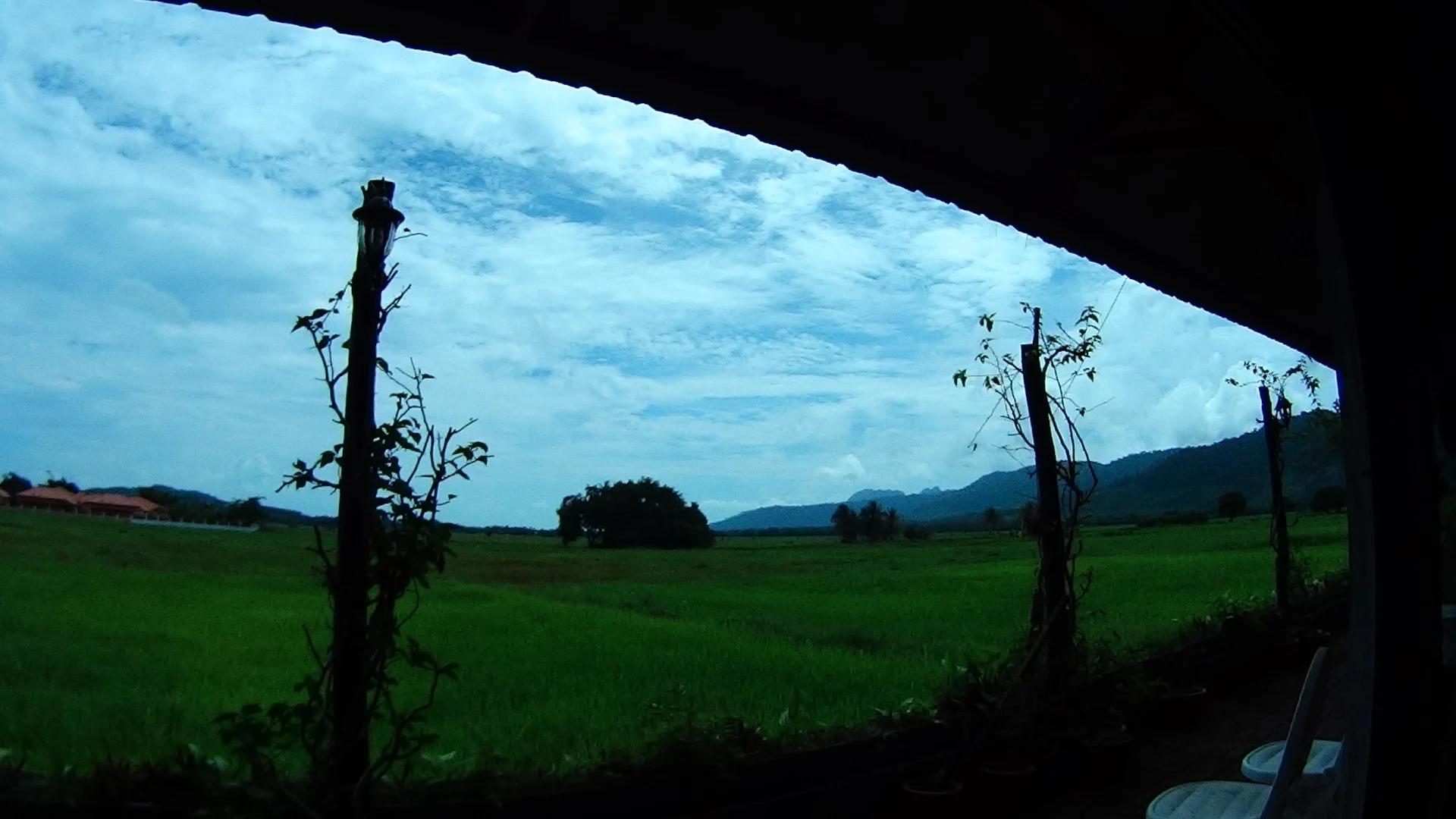 Having done a little research on restaurants in Langkawi, it seemed Pia's The Padi was somewhere not to be missed. The restaurant provides an open air dining experience with stunning views of the nearby rice paddies.
The menu has Malay, Chinese, Indian and European influences. This is particularly handy if little ones are not so keen on eastern foods.
The staff are really friendly and offer special set menus which we indulged in. The rendang is pretty good!
They also offer cooking lessons to tourists, which was great for older kids, I would say this restaurant was the best one we visited on the island.
Pahn-Thai Restaurant
It is best to make a booking for Pahn Thai restaurant as it's particularly popular amongst couples. The restaurant is based in a wooden hut on stilts above the sea.
It is perfectly positioned for views of the sunset over the Matchincang Mountain range. The setting is stunning, even it is just for a drink and nibbles.
The menu has a good selection of traditional Thai dishes.
Yellow Cafe
We visited the Yellow Cafe nearly every day whether it was for a beer or lunch. It was our local go-to place to eat. We loved the music and the atmosphere.
The food was also good in comparison to neighbouring businesses. It's a lovely place to watch the sunset over Pantai Cenang beach.
The menu is predominantly European with pizzas, steaks, sandwiches and salads on offer. The owner is a really nice man from Luxembourg, he is so friendly and chatty with customers as well as extremely welcoming to babies.
Where To Stay in Langkawi With Kids
We stayed at Langkawi Chantique resort, just a few minutes by foot out from Pantai Cenang. I found Langkawi accommodation on the beach was quite expensive and this option seemed like the perfect compromise.
We stayed in a self-contained room, similar to a small villa in size. It was perfect with plenty of space for Esme to crawl around inside and there was a shared garden with a swimming pool right outside our door. I loved the giant bed loungers with canopies.
It was perfect for sitting outside and keeping Esme in the shade during the day.
We had a lovely little terrace with table and chairs which is always handy when travelling with kids. We could sit out there in the evenings when it was her bed time.
The hotel was small and intimate with only a few other families staying onsite. It was nice for Esme who had a chance to play with other children, something she had been deprived of on our long trip.
Breakfast came as part of our room charge. It was served on an outdoor terrace and had a great selection of cereals, pastry, fruits, yogurts and cooked breakfast items. It set us up perfectly for a day of exploring.
There weren't too many food options on site for other meals, however there was a guesthouse next door that did really good food for a great price.
You may also like:
Have you been to Langkawi with kids before? Did you come across any other nice things to do? Or maybe you are thinking of going and have a question? Don't be shy, I love hearing from you so leave a comment below and I will get back to you as soon as possible.