The Bank of England museum is a fantastic place to schedule your next day trip around. It's convenient location near many of London's great attractions you can have a full day of fun without worrying about the massive lines that accompany some of the better known museums. Here's how we like to spend the day when we visit the Bank of England museum.
If you are heading out to see many London attractions you'll save money on entrance fees by getting The London Pass. Don't forget to buy yours before you set out; many of the destinations on this list have free entry with the pass!
To find out which other London museums are amazing with kids, check out our London mega post!
THE SHARD
You can start off your Bank of England museum day trip with a panoramic view of London from the Shard. The nearest train/tube station is London Bridge and it is open every day from 10 am to 8 pm or 10 pm depending on which day of the week it is.
A standard adult ticket costs £27.20 and a standard child ticket costs £21.25. There are other packages which include champagne or breakfast for example. You can just purchase ice cream for the kids and cocktails for yourself at the bar.
SOUTHWARK CATHEDRAL AND BOROUGH MARKET
Next stop – Southwark Cathedral. It existed in one form or another since the 1080s; first as a priory then as a parish church until turning into a cathedral in 1905. It is open every day but if you don't want to attend a service, then check their website beforehand.
Otherwise you might not be able to browse all its areas if a service or an event is going on. Unlike most London high profile cathedrals, entrance here is free. You are, however, encouraged to leave a donation or purchase a souvenir map or book.
After the cathedral you can head right next door and stop by Borough Market. At the market you can browse the different stalls and treat yourself to some cheese, charcuterie or fruit. If you have a sweet tooth like my kids then some fudge will do the trick.
The market is considered London's oldest food market; it just celebrated it's 1000th birthday – yes, a whole millennium – five years ago! It is open every day from 10 am to 5 or 6 pm except for Sunday.
BANK OF ENGLAND MUSEUM
The next thing you will probably want to see is one of the fantastic museums London has on offer. The more popular London museums and galleries such as the British Museum, the National Gallery and the Victoria and Albert Museum get absolutely packed. Especially during the school holidays the museums are filled with tourists and locals alike.
So, if you are looking for some low-key attractions, make your way to the Bank of England Museum. The museum is located near the Bank tube station. It's open Monday to Friday from 10 am to 5 pm and like many of London's museums it's free.
It is quite interactive with lots of hands-on activities for young and old alike. In the centre of the museum, in what used to be the old Stock Room, is a large blue and white ship which simulates how keeping prices stable is like steering a ship! Who would have known?!
You can actually hold a 12kg gold bar in your very hands! You can also take a selfie in the gold corridor which leads to an underground vault that holds 40,000 gold bars. That is a lot of gold!
You can easily spend another hour exploring the different galleries split by era. Don't miss the Banknote Gallery if you or your kids are interested in how the design of notes is progressing over the years.
My favourite banknote now has to be the new Jane Austen tenner! Don't forget to take a photo in front of the Bank of England which appeared in the movie Mary Poppins Returns.
MONUMENT TO THE GREAT FIRE OF LONDON
Afterwards, you can walk to the Monument to the Great Fire of London, or Monument for short. It is open daily from 9:30 am to 5 pm in the winter and 5:30 pm in the summer and is located near the – you guessed it – Monument tube station. It was designed by world-famous Sir Christopher Wren to celebrate the resilience of the city of London that rose from the ashes after the Great Fire.
I have to admit that at first glance, I thought it was merely a stone column. But you can actually climb all the way to the top and take in the breath-taking views of London – that is after catching your breath from more than 300 steps! You can buy tickets at the actual site. Adult tickets are £5 and child tickets are £2.50.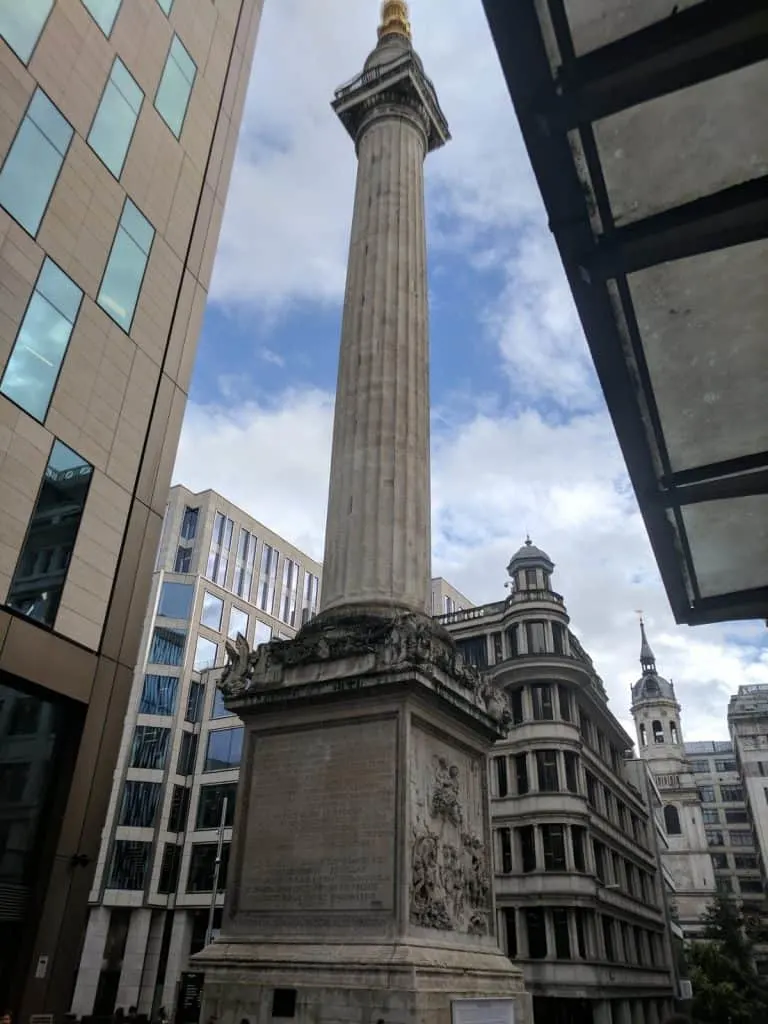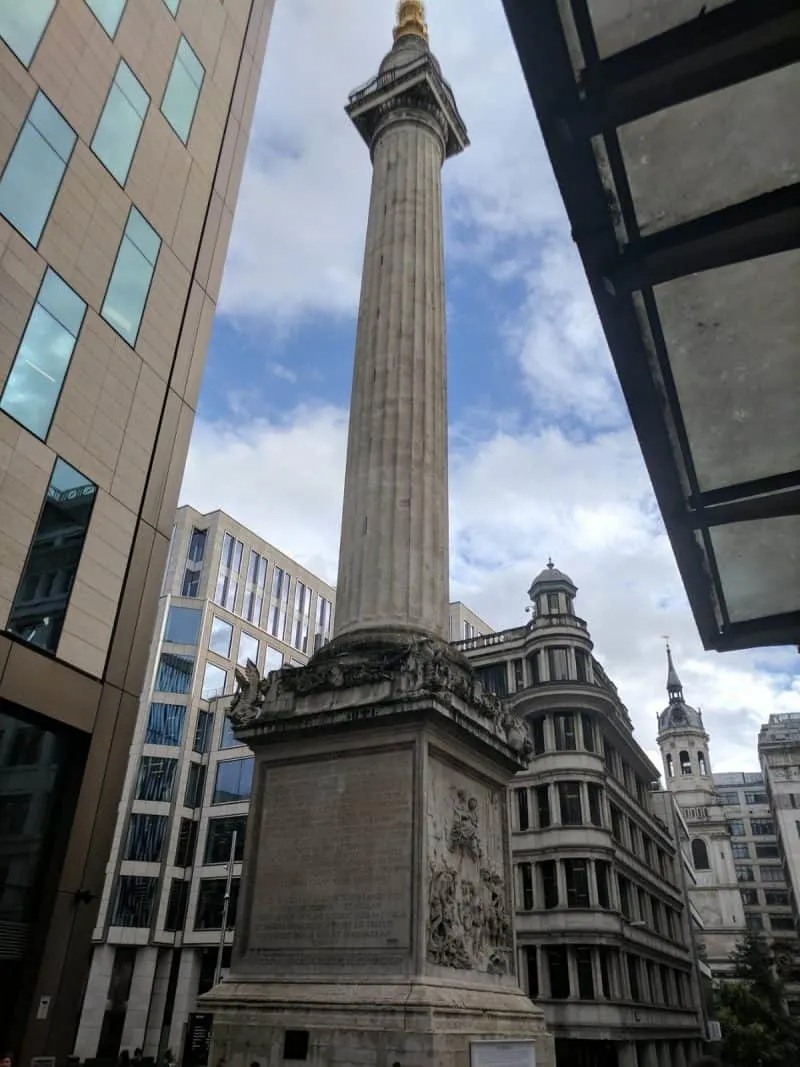 LEADENHALL MARKET
After all that climbing up and down, it is time to head to the beautiful Victorian Leadenhall Market for lunch and maybe a spot of shopping if your kids would let you! The market dates back to the 14th century and is believed to have been part of Roman Britain.
It started out as a meat, poultry and game market and survived wars and fires to become a posh shopping and dining centre. Another popular film location, your kids might be amused to know that it appeared in the first Harry Potter movie!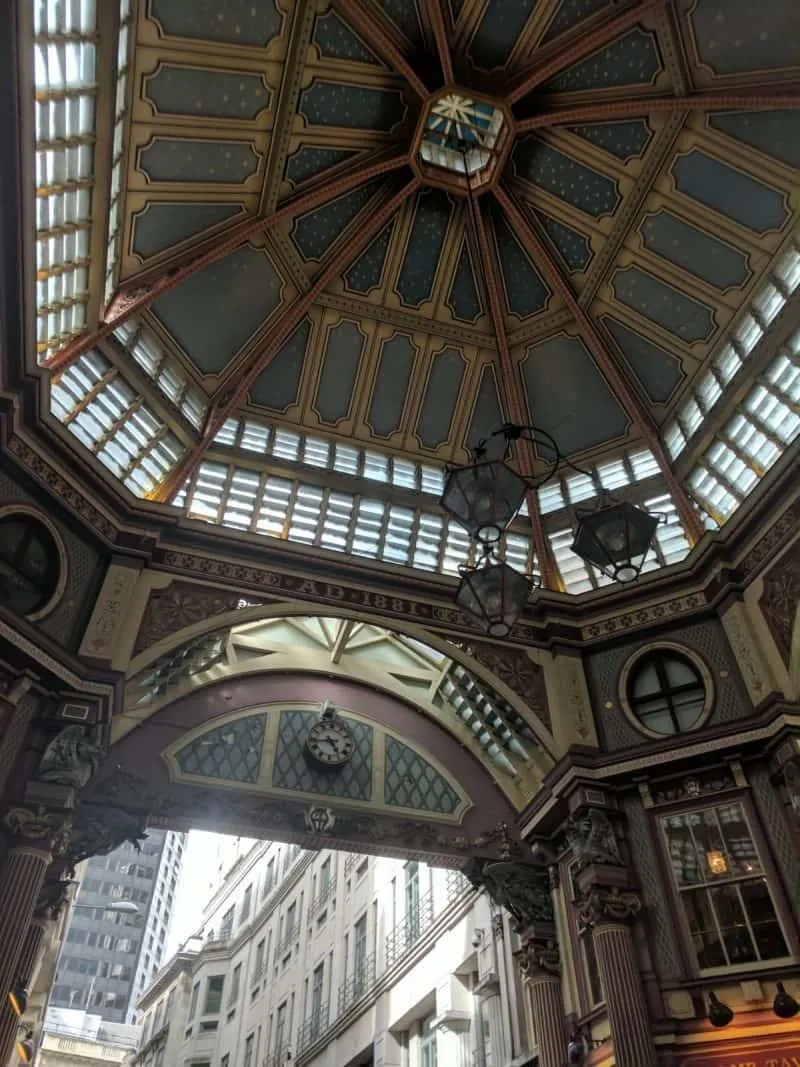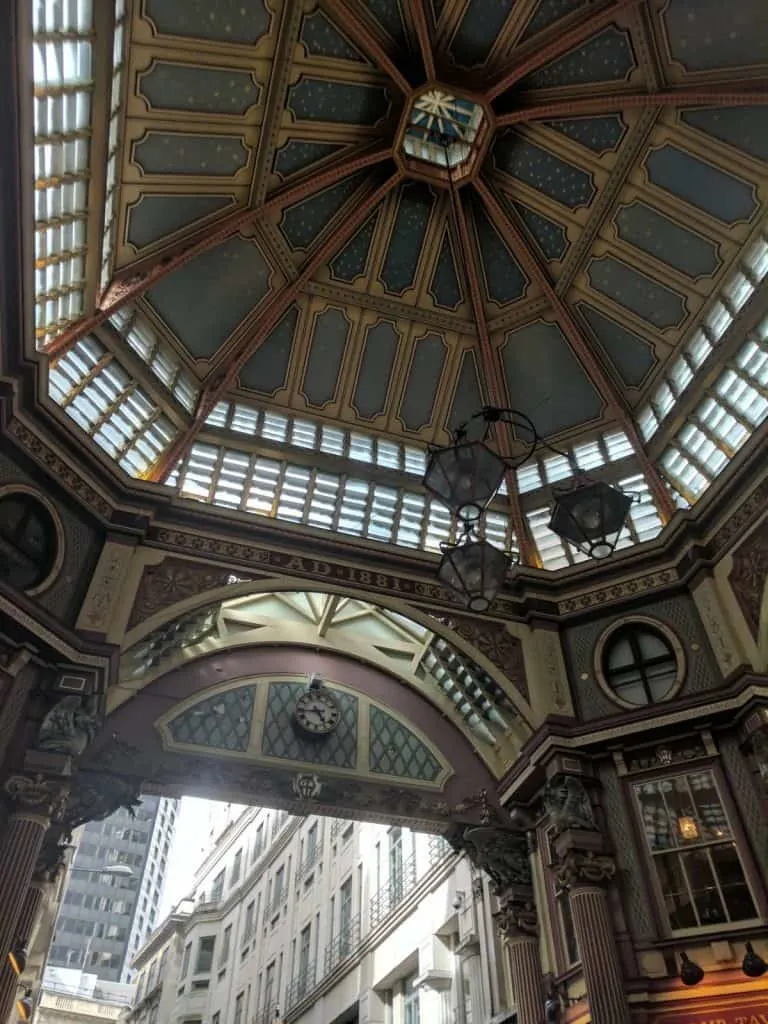 Special thanks to Miriam Menkarius for contributing this post! Be sure to check out her blog mirofromcairo!
Related Posts: