Iceland, the island so high on the map, it seemed like a far flung destination for years. That was until many low cost airlines opened routes to the country within the arctic circle!
Nowadays there are even vacation packages in Iceland. But in reality, who would want to go to a cold destination in the artic? No one wants to travel with extra layers of clothes, and no one wants to freeze their butts off.
I visited in 2012. It was our last trip pre-kids as a couple. We did a road trip from Reykjavik, to Reynisfjar on the South Coast and spent a couple of days at each place. We got to see so much nature and wildlife. However we are here to tell you why you should never visit Iceland.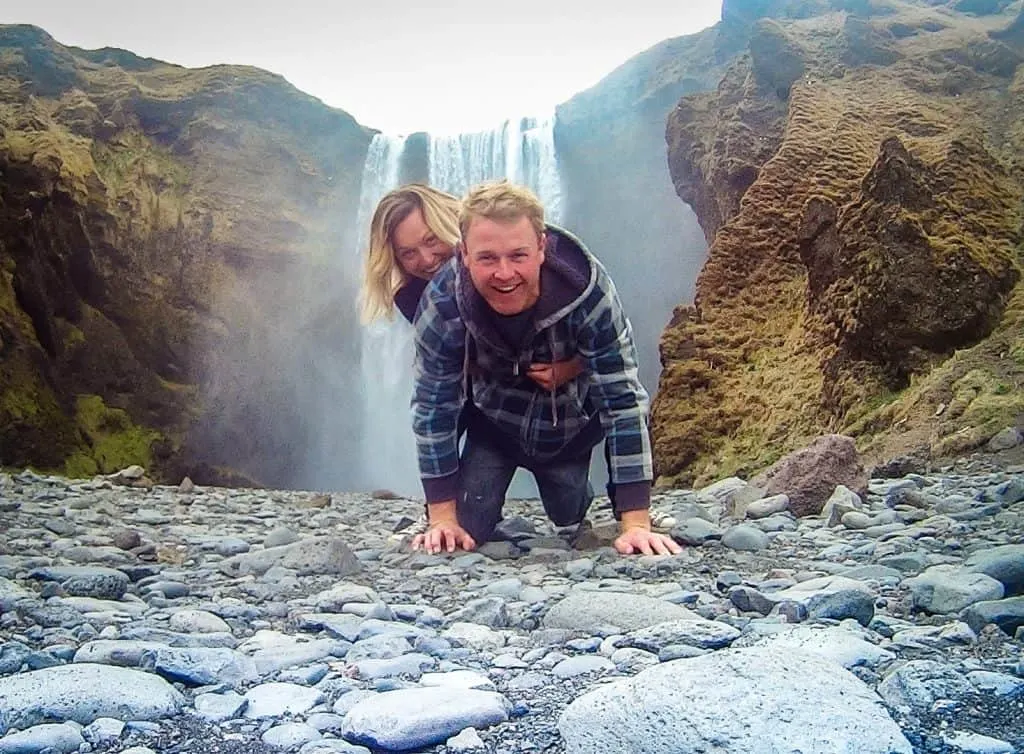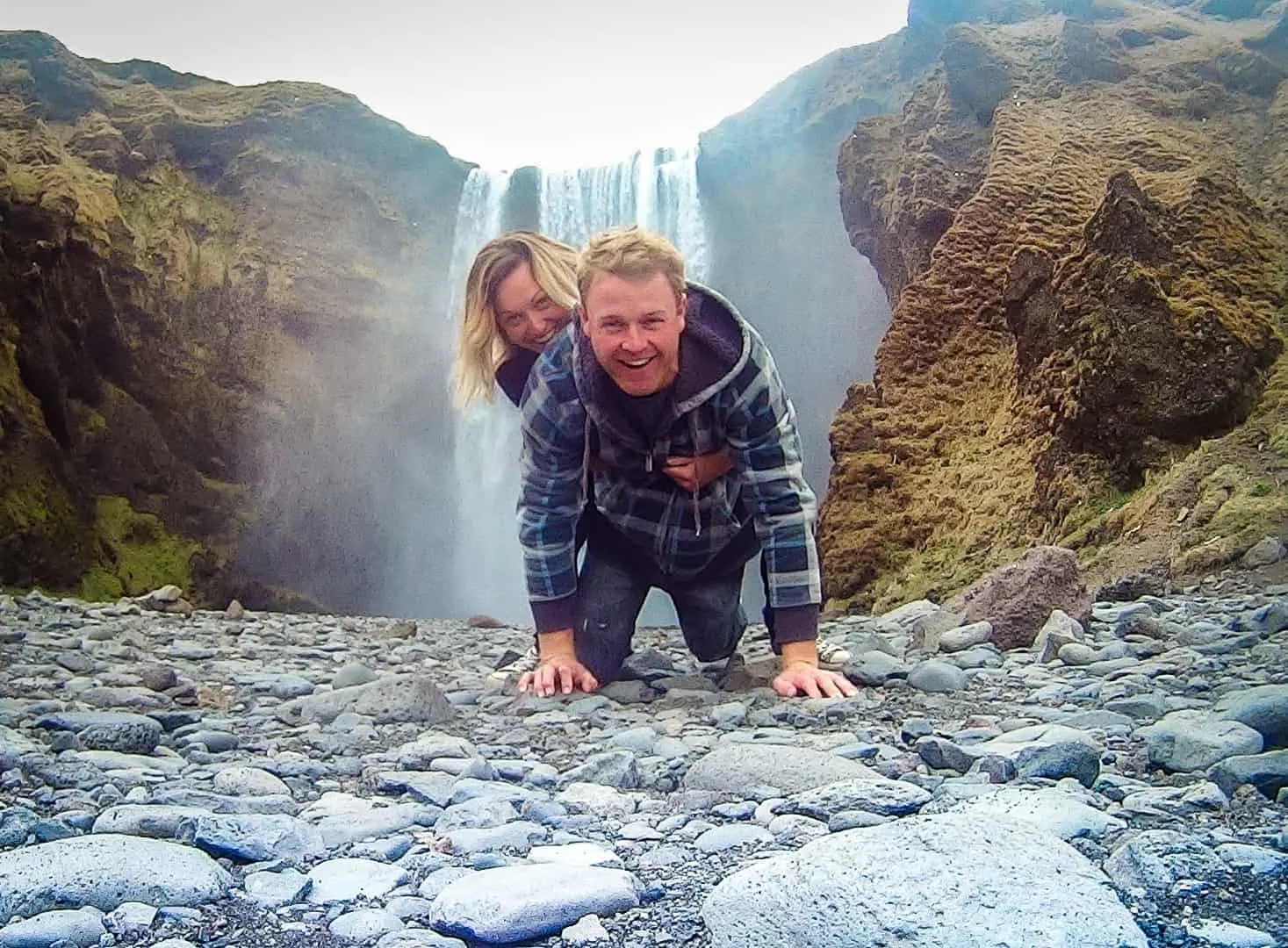 Can you imagine driving along a road, wilderness either side, its almost like the eminence of a volcanic eruption. The road disappears into the horizon and there is no one else on it! Just you and the highway!
The sky is blue and there are rolling mountains in the distance. Don't you just hate being by yourself in beautiful natural landscapes. I have also heard you can see the sky turn green with electrically charged particles. Its like a bright dancing light and they call it the northern lights.
I mean, if I wanted to see something like that, surely I'd just go to a night club? They are more visible at different times of the year, clearly a disco is more reliable. We visited in May when its bright for 21 hours a day. Is it just me, or is that totally crazy?
VISIT ICELAND
Our first stop was visiting the Blue Lagoon in Iceland. It wasn't too far from downtown Reykjavik. Its a geothermal spa based in a lava field. Visitors rest in the open field of aqua blue steaming water.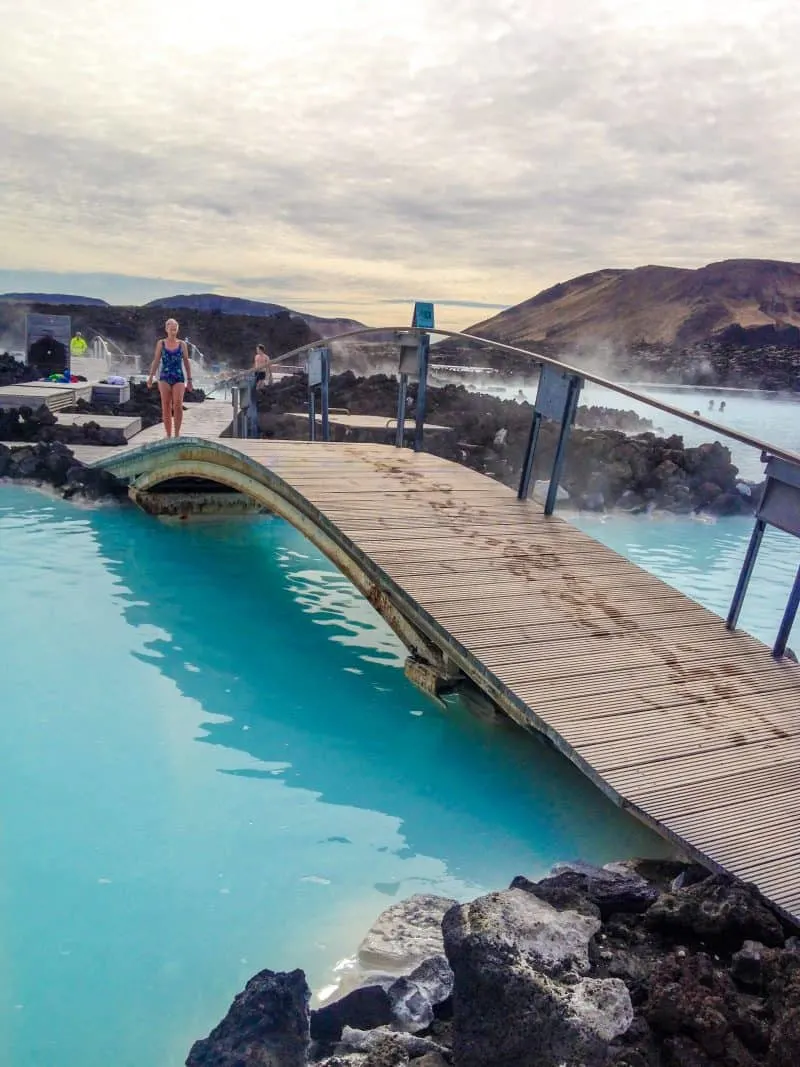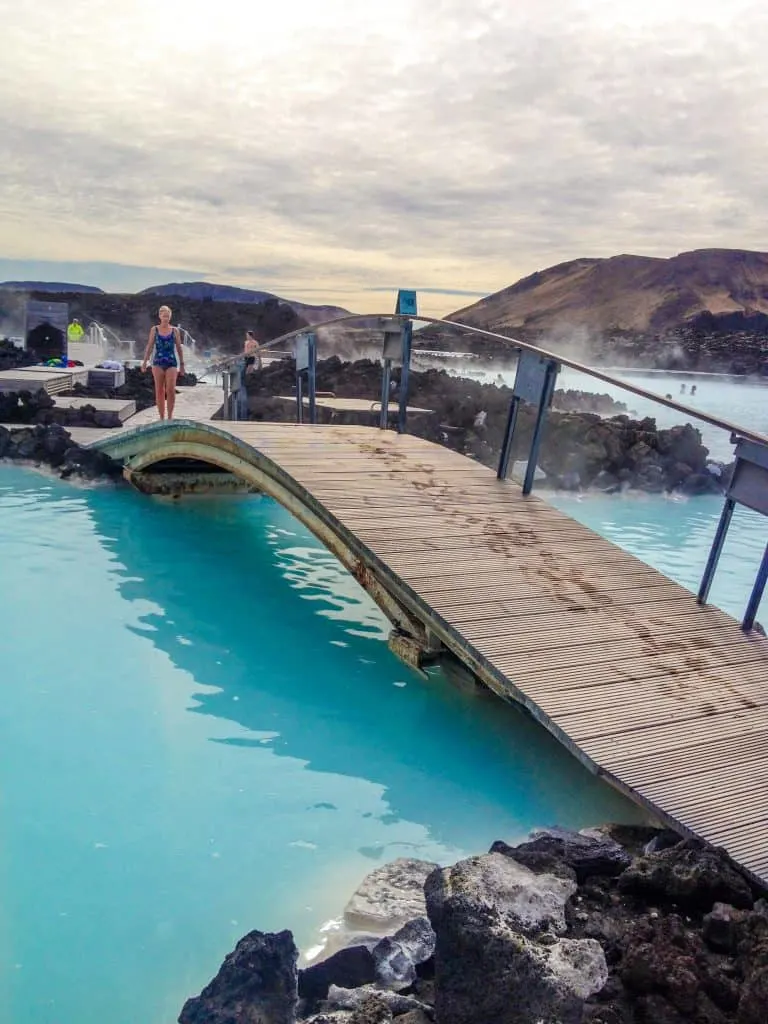 Looking for the most cool and unusual hotels in Iceland?
The water is very warm in parts and has a couple of cordoned off areas where there is volcanic activity. There are pots of silica white mud near the swim-up bars. Everyone is lathered up in the stuff, they looked like ghosts. Not to mention everyone had a beer in hand. I mean, we were sitting on a volcano, could this really be, ok?
We heard about the Golden Circle drive which has unique places to stay along the way.
It has several stops and is the term used to describe a route taken by tourists to see some of the apparently 'best' spots. I didn't see any gold, what a trick!
We only saw this massive waterfall that we cold walk right up to and around the back of it. I can't believe no one said I would get splashed from the fresh spring of the Selajandfoss waterfall, pouring off the edge of a sheer rock face.
VISIT ICELAND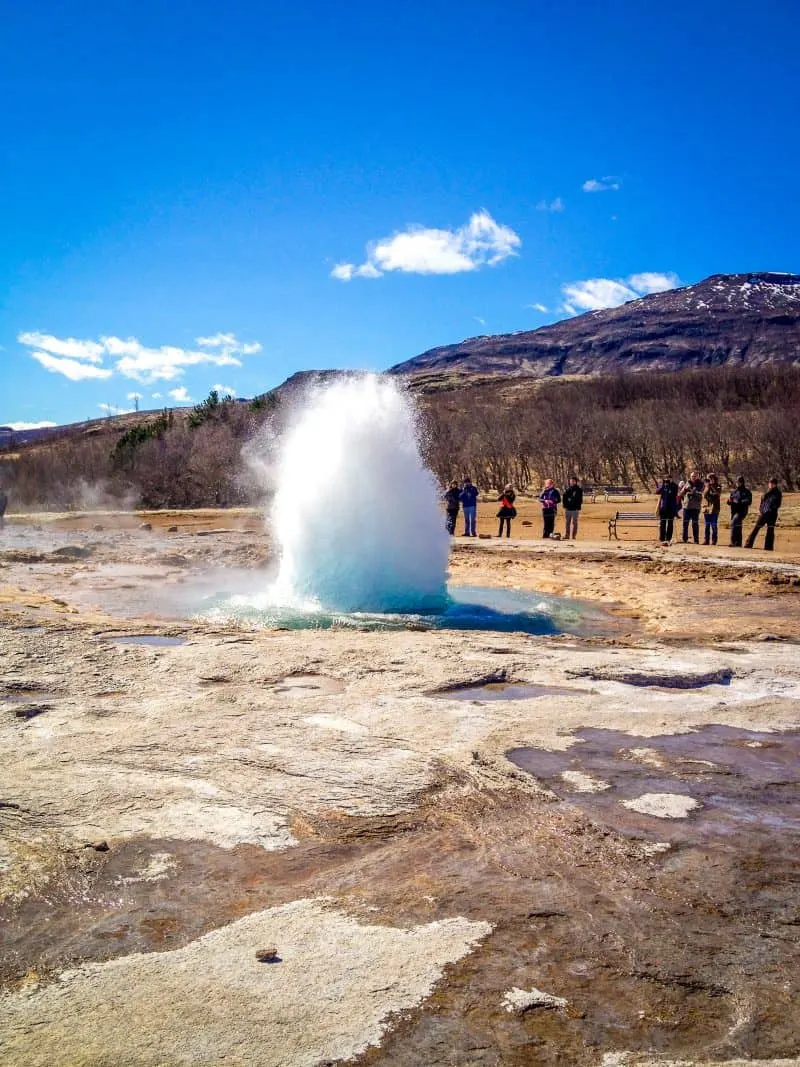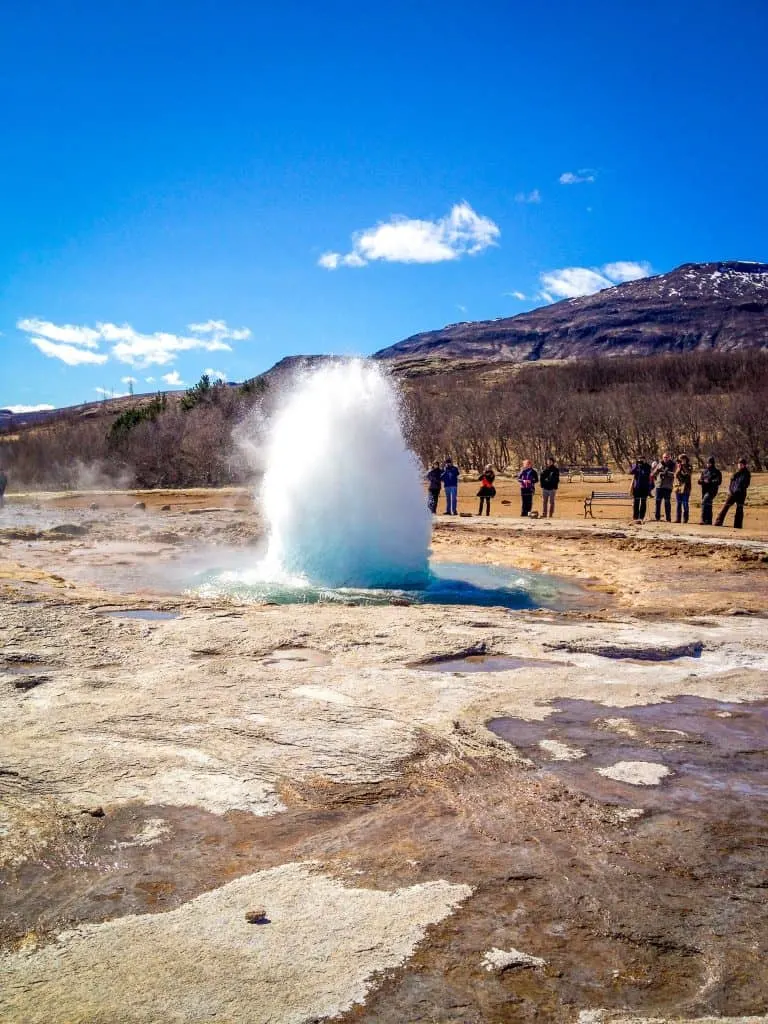 On my travels around the world, I've seen lots of incredible geothermal activity. Like in Rotorua, NZ, they have a geyser that erupts at 1030am every morning. I wonder how it could be timed so perfectly? Until I realised they throw salt down it at the same time every day to make the eruption happen. I was glad I could see it 'really' erupt!
Well, in Iceland they have a geyser that spurts metres into the air naturally every few minutes. I couldn't cope with the uncertainty of when it was going to go off next. Obviously its better if its controlled by a human so we no exactly when it's going to happen!
Further along on the golden circle walk is, Gulfoss. This is as close to a 'circle' as we could see, but it wasn't gold! it was a semi-circle and it was a gushing waterfall. The water was moving ferociously making a thundering sound. It was like what you'd expect of Niagara or Victoria falls. At 32 metres high, it was quite the drop.
So obviously we couldn't swim in Gulfoss. That's why we decided to make our way to the beach on the South coast of Iceland. We heard there was some nice rocks off the coast that could be admired, especially at sunset. When we got there the sand was black. Black sand, really? Ok, Enough… Enough…
Iceland, you are too quirky! I'm going home. Oh, but wait, hold on a minute. Whats that in the distance? Is that wild ponies running along the side of the road? Their bangs (fringes) are so long it covers their eyes. They are so stumpy and cute. Standing there looking at me with a sad face. Won't you come back and see us again? Bring the kids they said.
So guys, obviously I am being very sarcastic here! Who wouldn't want to see the Northern lights, volcanic beaches, sit in a natural spa, get splashed by beautiful waterfalls and watch awe inspiring wildlife? Is it time for you to visit Iceland?
I know I would love to re-visit Iceland with kids. Even if it is more touristy nowadays. There are still plenty of other parts especially around the icebergs that are less explored by tourists. We only saw a small portion of this epic country. Take me back!
You can also check 21 Cool Things to Do in Reykjavik, Iceland.
Ps. Photos are from pre-blogging days!