Revelstoke is a cute little town in Canada's, British Columbia. We headed there after spending some time in Banff. Being only a few hundred kilometres between Vancouver and Calgary, it's the perfect place to stop and explore for a few days. Better known for it's skiing, Revelstoke with kids is equally as enjoyable in the summer.
We spent three nights exploring which was the perfect amount of time to see all of the main attractions. As parents, we love finding places that have a balance in enjoyment. Something for us adults and also the kids to enjoy. Well, Revelstoke, did not disappoint.
From adventure activities and incredible food, to awe inspiring nature and the perfect days out for the kids, it had everything. We actually had two celebrations whilst we were there, my 33rd and Esme's 3rd birthday. Needless to say we both had a great time. This is our guide on where to play, sleep and eat in Revelstoke with kids!
Revelstoke with kids
Play
The Mountain Resort – The Pipe Mountain Coaster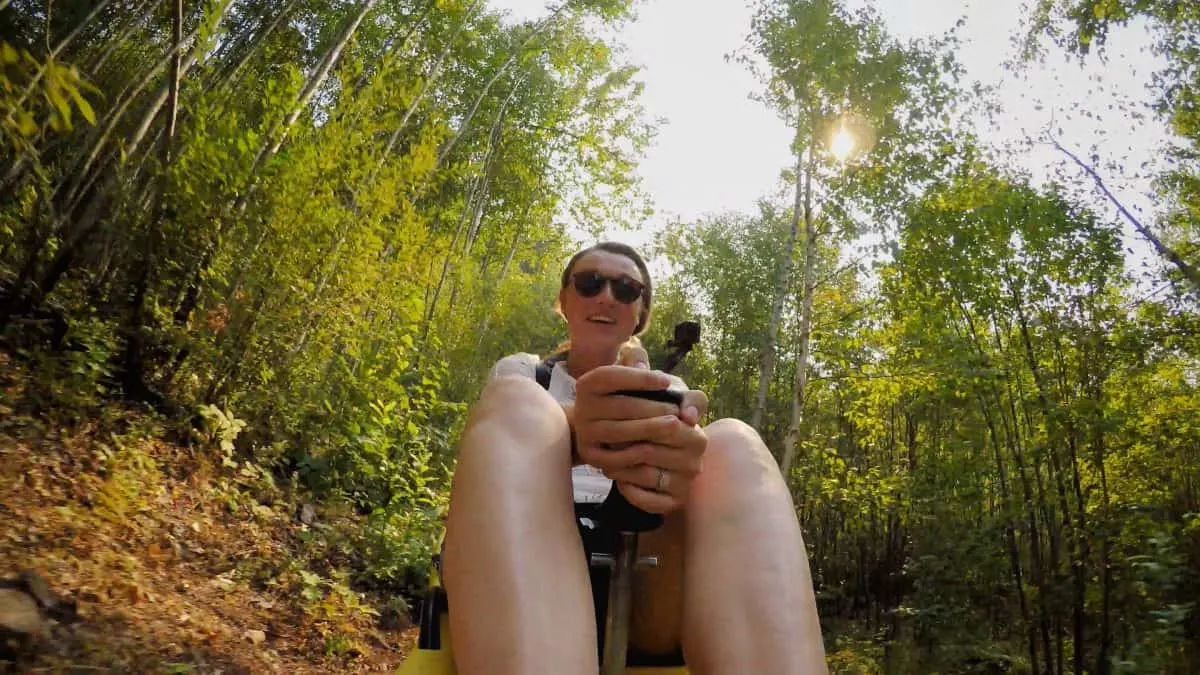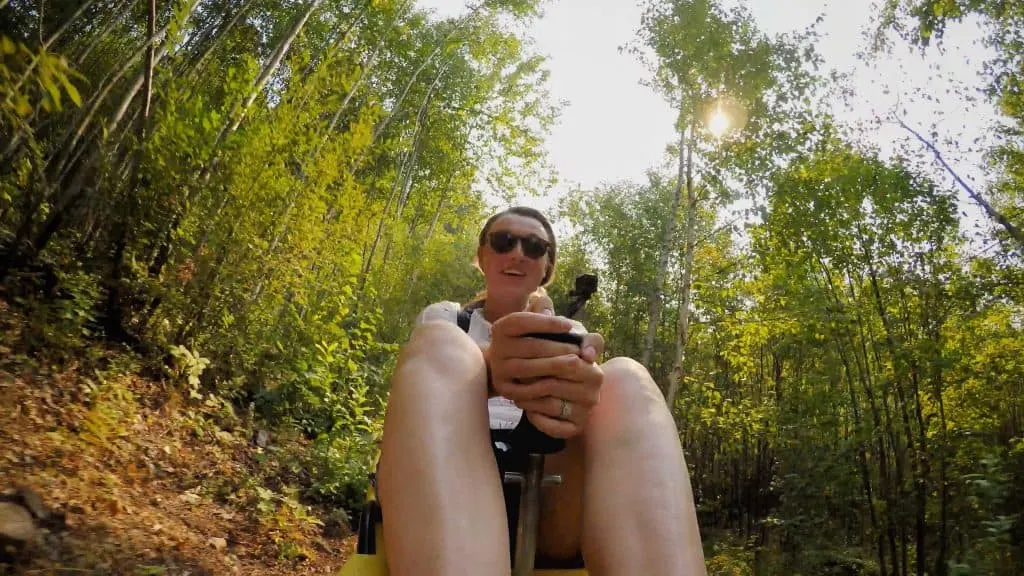 I have to start with The Mountain Resort and the Pipe Mountain Coaster since it was my birthday treat. You may have seen the video of this activity doing the rounds on Facebook. Its like a rollercoaster, accept there is just one seat and it goes down a mountain and through forest.
There is also a joystick with a break that allows you to go full throttle down the mountain, or, just cruise at a slower pace. What I loved is, you have to take a gondola UP to the start of the track. Fully kitted out with our GoPro cameras, we caught all the footage of the surrounding landscape and my crazy adrenaline fuelled expression.
Esme was tall enough and old enough to go on it which was great. She went down with Travel Mad Dad and liked it as long as he wasn't going too fast. In true adrenaline junky style, I did full throttle the entire way. It was exhilarating and if you visit the area, you cannot miss out on this activity!
The Enchanted Forest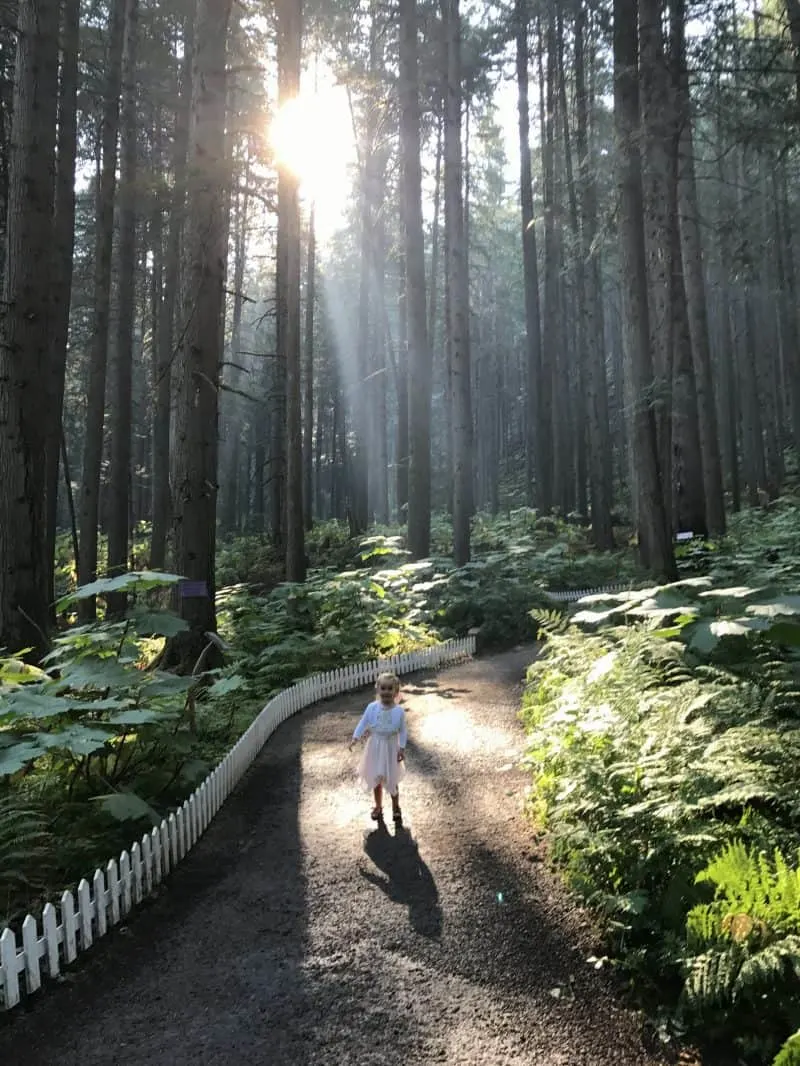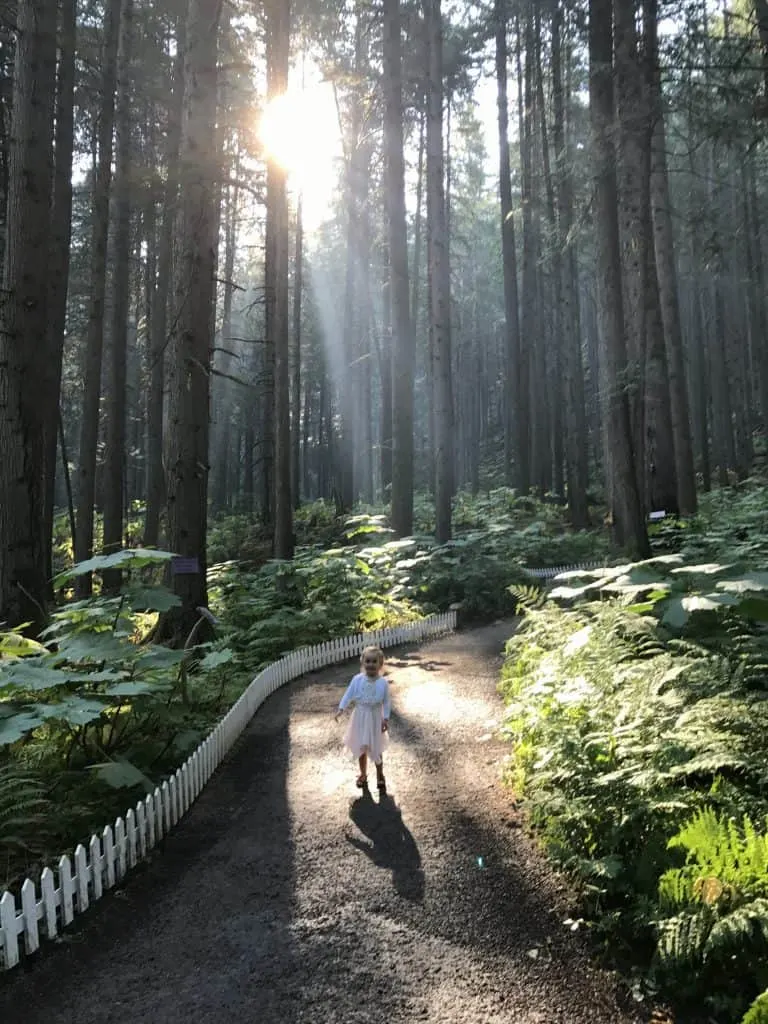 The Enchanted Forest is based about twenty minutes west of Downtown Revelstoke. It is quite literally an Enchanted Forest! I had worried about the lack of family and friends around us for Esme's third birthday as we are travelling full-time.
I think this place more than made up for the lack of a party. To be honest I really enjoyed it as much as Esme did. It brought lots of fond memories back of my childhood.
As we followed the track through the forest, we came across everything from cute little houses, giant toadstools and old-school fairy tales. It was like we were 'in the fairy tale' if that makes sense. Everything from the yellow brick road and little bo-peep to three little bears and the cow jumped over the moon.
Esme loved us reading the story to her and then she would go and explore each section. It was incredible and much better than any comparable place we have been to.
The Aquatic Centre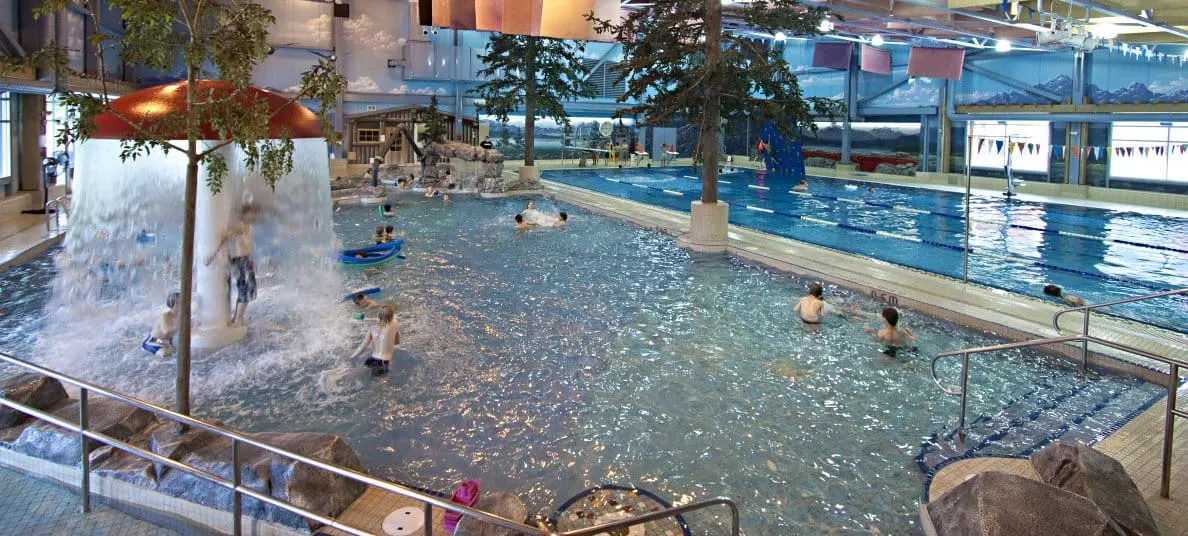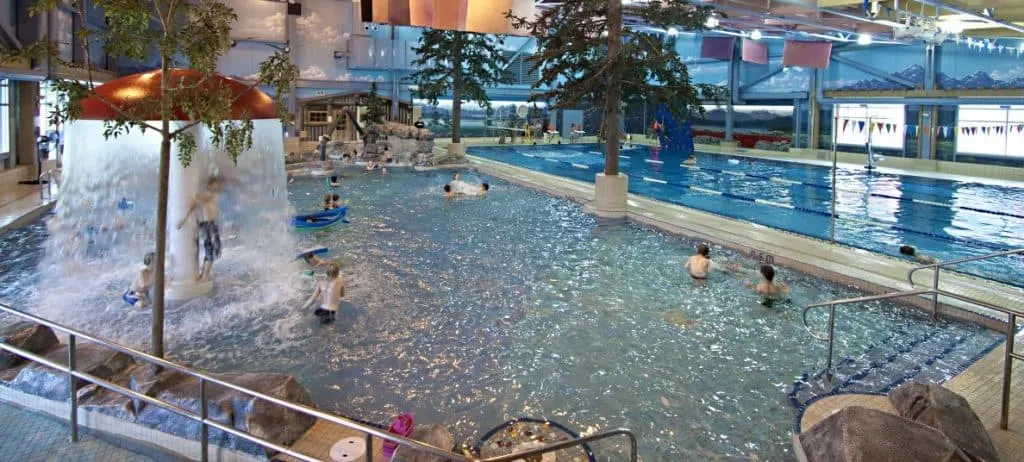 The aquatic centre is only a few minutes walk from downtown Revelstoke. An indoor water wonderland, it's the best place for adults and kids that love swimming. Crazy slides, waterfalls and impressive swimming pools, it's a place that deserves a few hours. The aquatic centre is the perfect place for a soak after a long day of site seeing and I imagine its also great in the winter, especially in the hot pools.
Mount Revelstoke National Park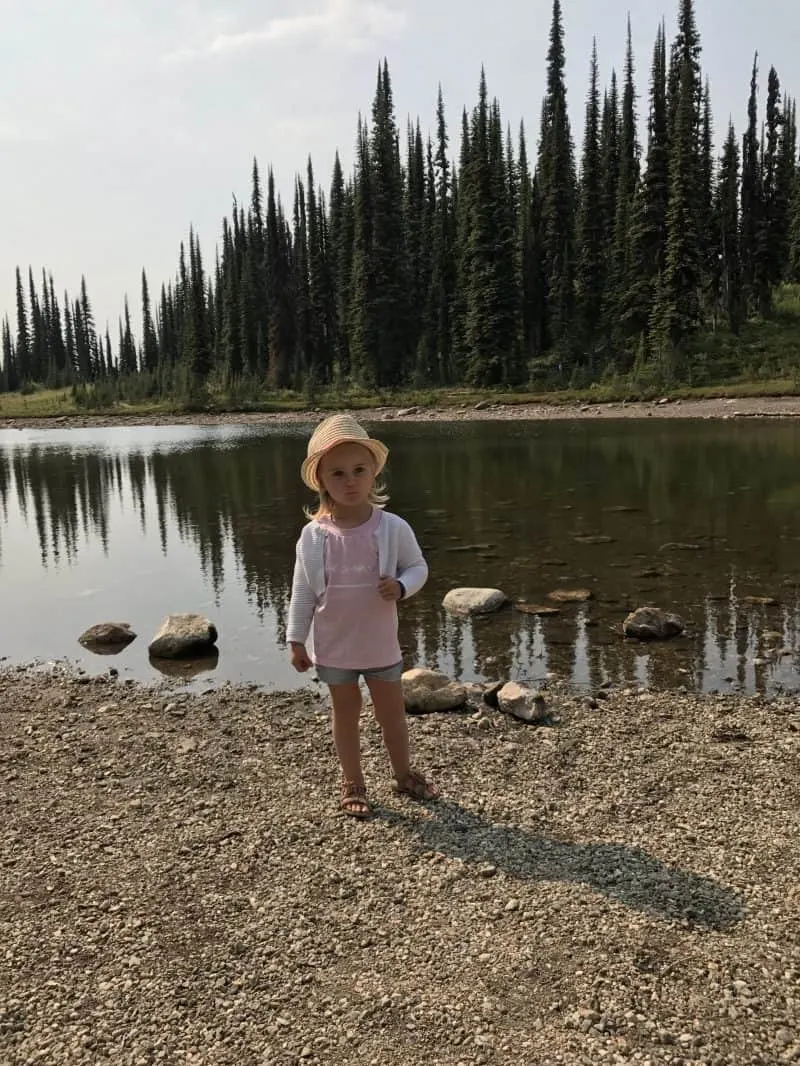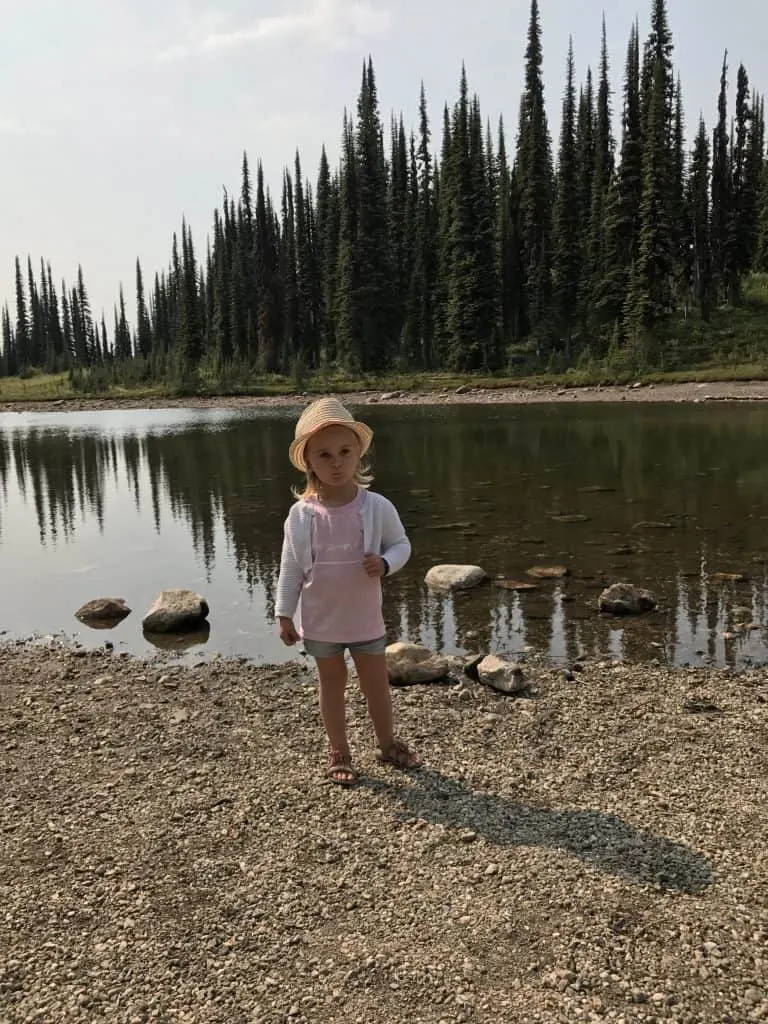 Meadows in the Sky Parkway is the name of the road leading from Revelstoke, up the mountain, to the heart of its national park. A winding 25 kilometre road with breathtaking views of the area leads to the start of several hiking trails.
On the day we were hiking, there had been sightings of a grizzly bear two afternoons in a row. It did make our hike a little more interesting. Don't worry, we had taken on board all of the bear safety tips that we have learnt whilst in Canada.
The short treks are perfect for families. The path winds through forest, past lakes and open green spaces. Being so high up, it was sub-alpine conditions. There were some longer trails that we would have loved to do but they were too long with two young kids. Maybe when they are a little older!
Sleep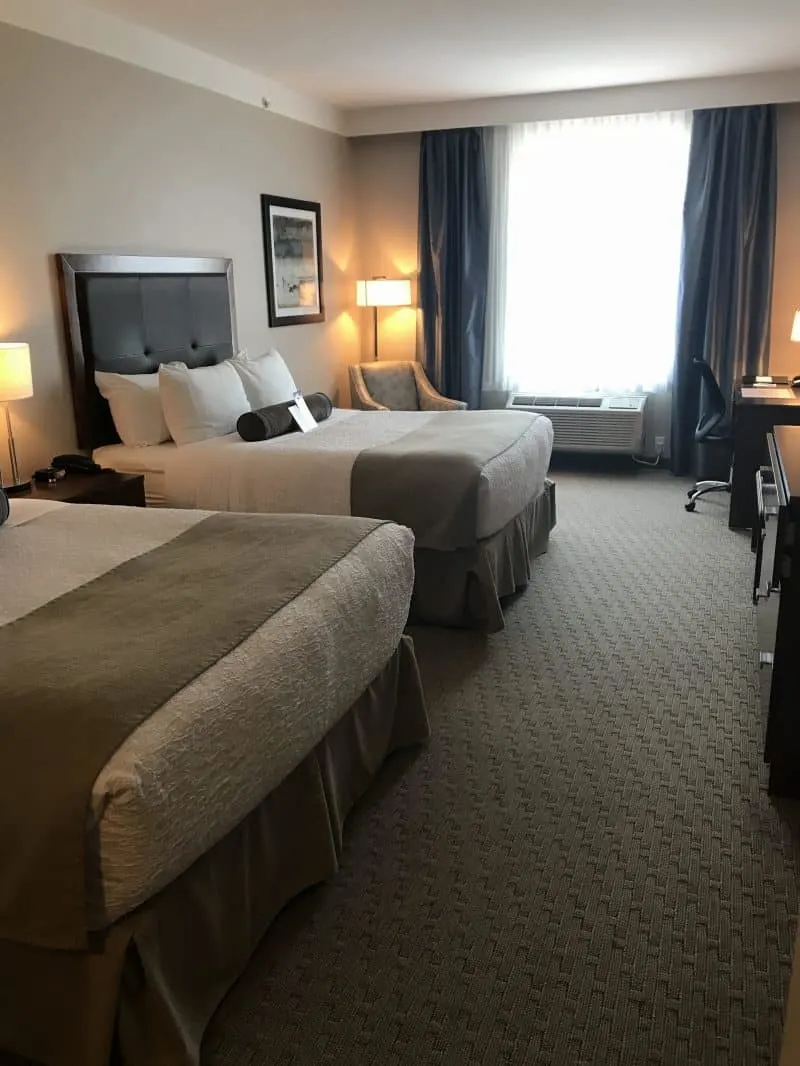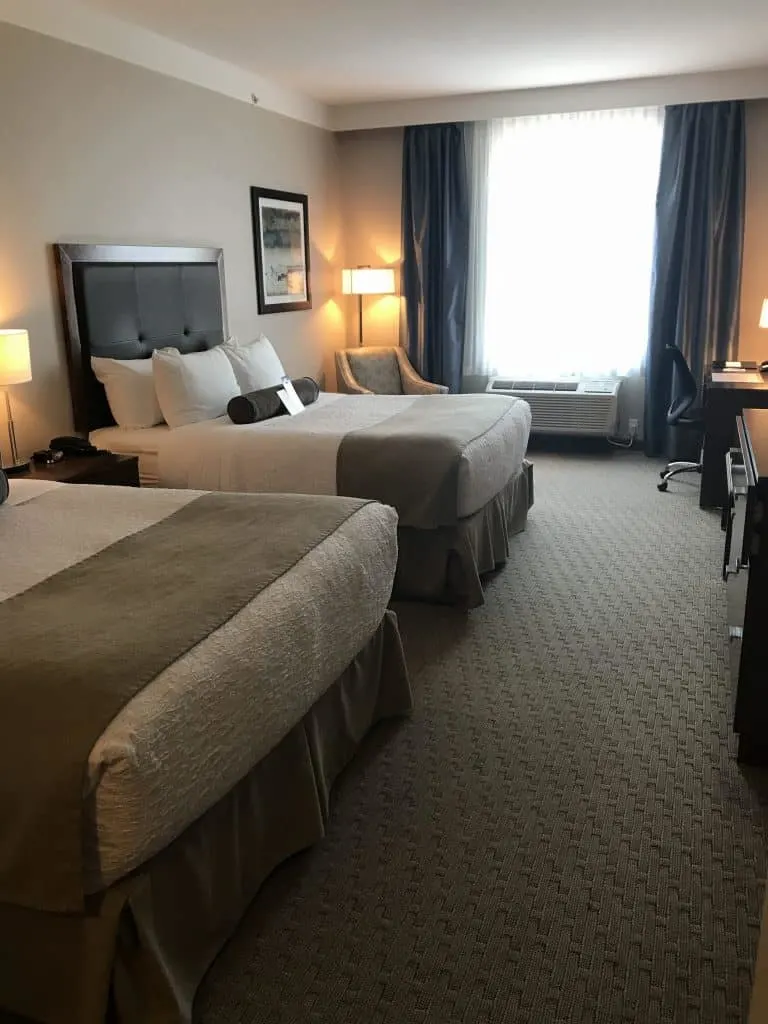 We stayed at the Best Western, Revelstoke. Just on the outskirts of town, It was ideally located to the surrounding amenities. We had quite a big bedroom with two queen beds and lots of space left for our four person family! We had views of the nearby mountains which was lovely in the mornings.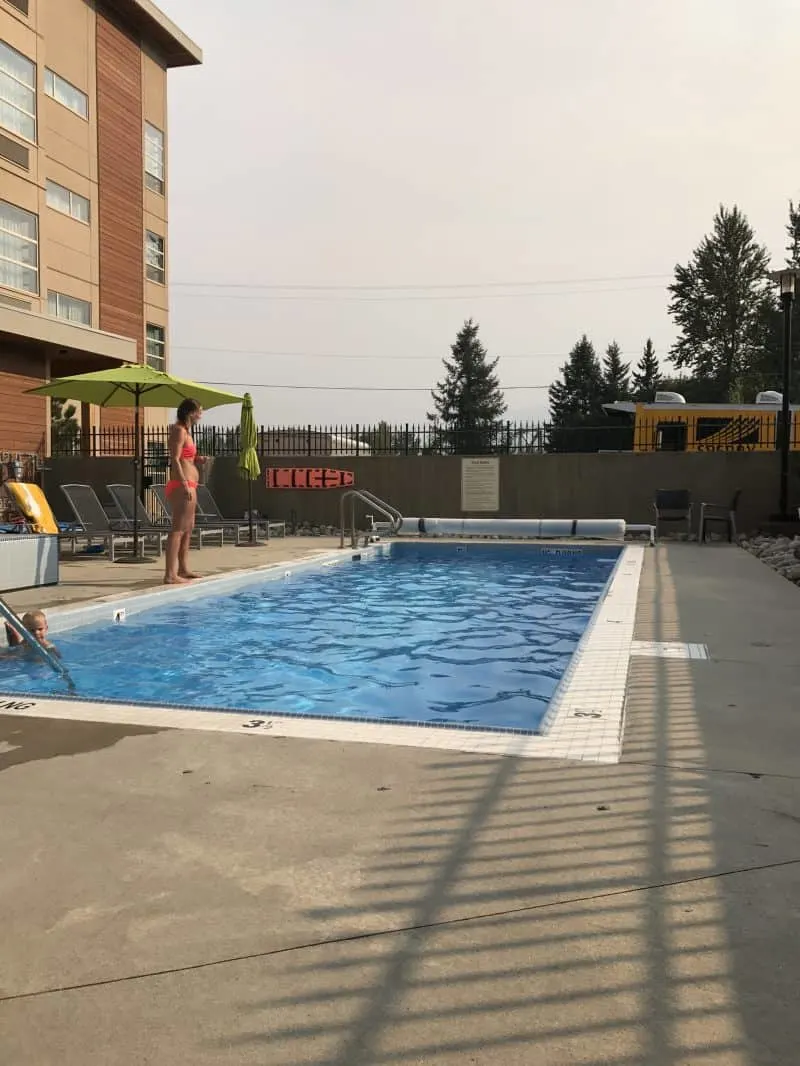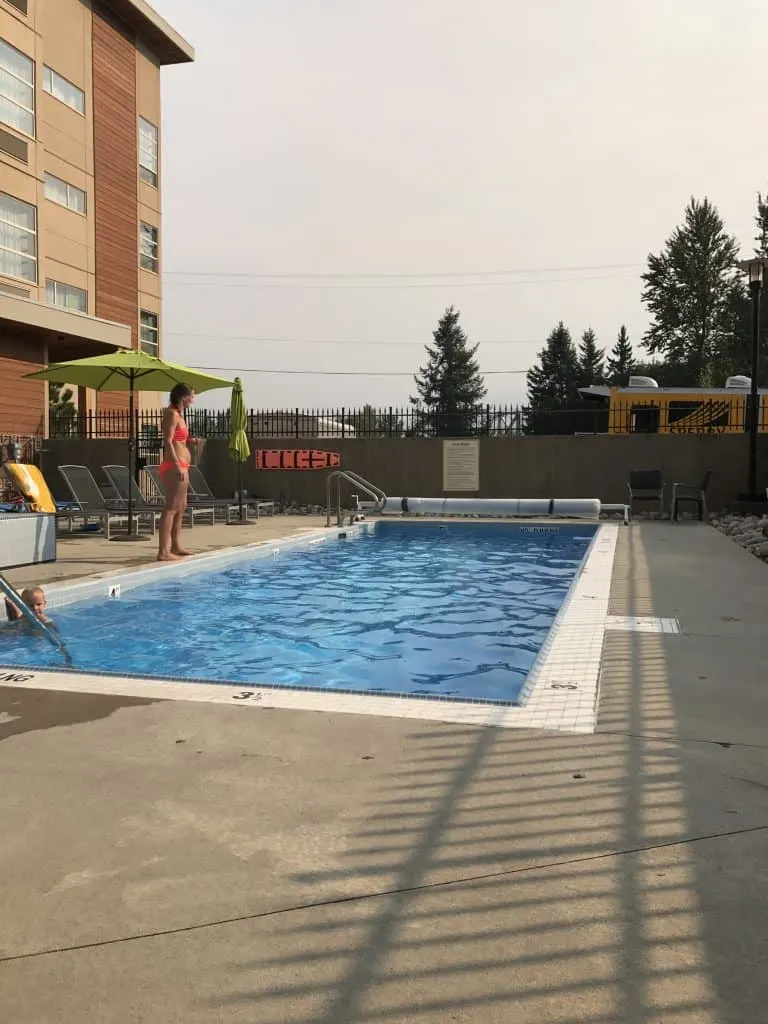 The hotel had some unusual quirks, such as a self-service laundry. As a full-time nomadic family, this was a golden amenity. Needless to say, it was a busy hot-spot in the hotel. We found BW, Revelstoke to be incredibly family friendly, especially with the kids swimming pool and kiddie life jackets.
The breakfast was basic, although, it was perfect for our needs. My hubby particularly loved the 'make your own waffles' section. There is no restaurant onsite but there are delivery services from nearby restaurants that we utilised during our stay. For rates and availability, click here.
Eat
Downtown Revelstoke has lots of restaurants to choose from. Fine dining to gourmet take-outs, the options are endless, especially as it's a small town. We had lunch one day at The Taco Club. They have an adult and kids menu and it was pretty good food in a funky setting that was affordable.
The Village idiot also has great food. We had a take-out one evening and also ate in for lunch one day. They specialise in burgers but also have yummy asian salads and pizzas.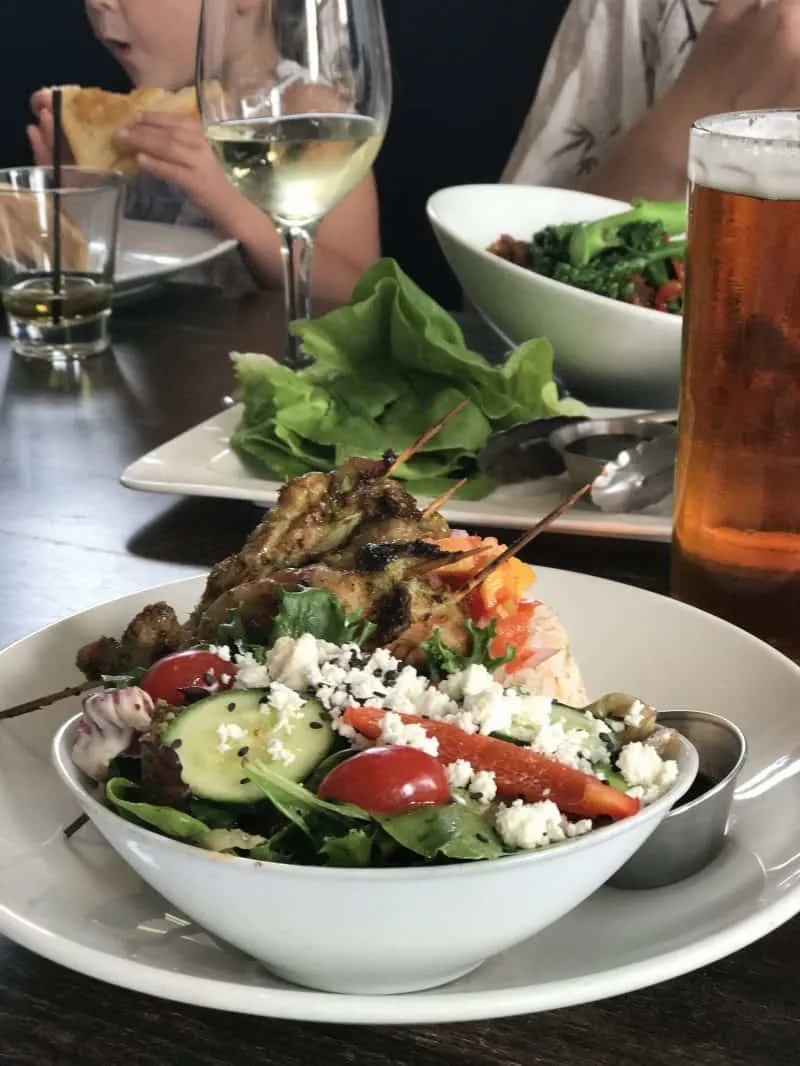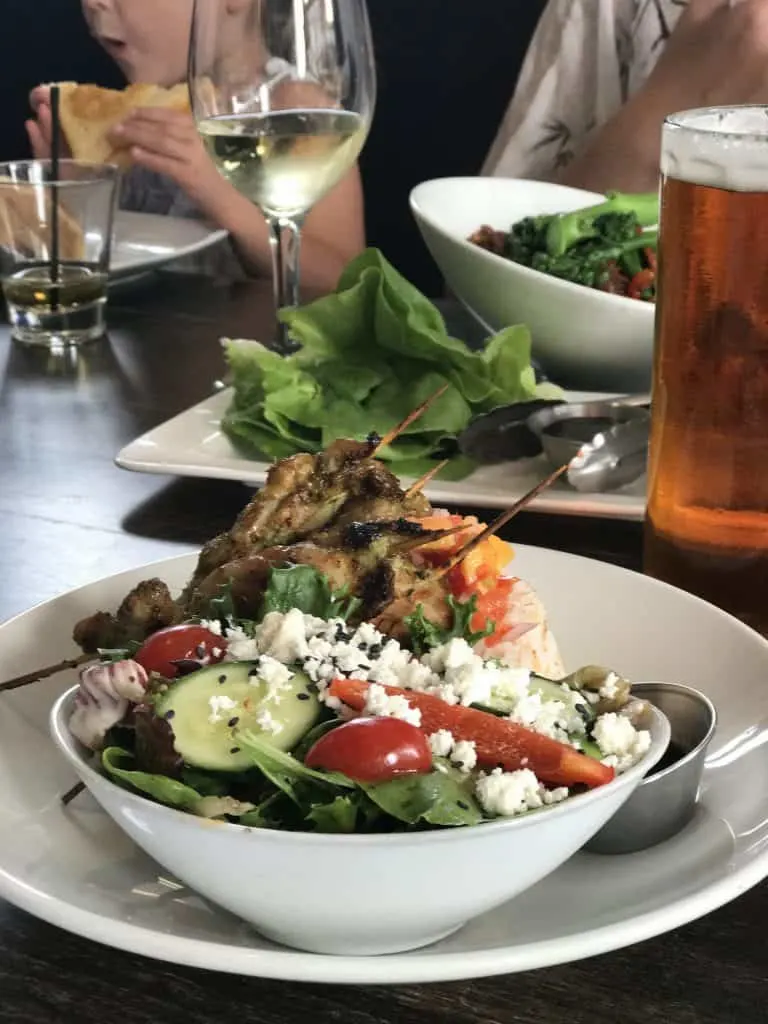 Our favourite place to eat was The Rockford. Situated next to the Mountain Coaster ride, they have a pan-asian fusion menu. The food was incredible with brocollini featuring in many of the dishes. Although we dined inside, the views from the patio were beautiful.
I highly recommend the lettuce wraps with spicy pork, cashew nuts, bell peppers & crispy noodles! We had it as a shared starter and it was Devine! The lemongrass chicken and Szechuan beef were also really tasty.
You may also like:
Sunshine Mountain Lodge, Banff
Dislclaimer: We worked in partnership with the local tourism board to promote Revelstoke as a destination for families. As always, the views expressed are entirely our own.