I can't bare to skirt around the outside of a country and not go into it. Even if it is as small as San Marino! Completely land locked by Italy, I never heard of it when I was younger.
However, this tiny nation has been on my hit list for a while, since I have been trying to conquer Europe in its entirety.
Just two countries to go before I have visited them all. I must say, it's not the easiest place in the world to get to. We had spent a couple of days in Venice and then backpacked down to Rome, so we decided we had to go, even if it was a three hour drive from our nearest passing point.
We spent twenty-four hours in San Marino and it definitely inspired us for all it had to offer. This took us by surprise as many locals on the other side of the border said it wasn't worth the hassle. How wrong they were!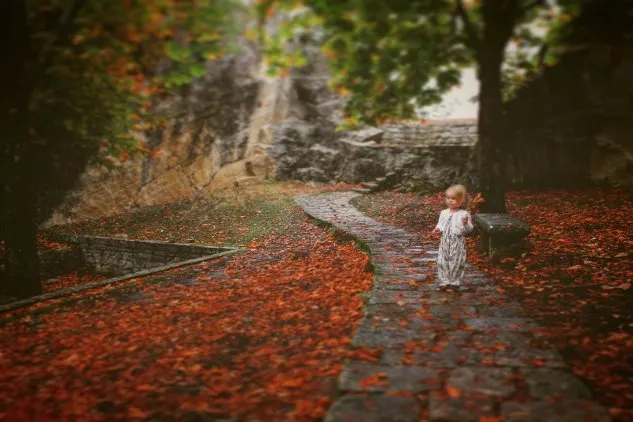 I was also surprised when we crossed the border as there was no passport control. I guess you could say it is loosely an independent country? Nevertheless, there was a clear sign to say we were entering the Repubblica di San Marino and our GPS crapped out when we crossed the border.
On the approach to the main part of the city, I was in awe at the dramatic rock face with a tower perched on top. The road winds backwards and forwards until you get to the top. The streets are cobbled and it is just the prettiest little place.
We took more photos in San Marino than any other part of our backpacking trip around Italy. It was a little stormy when we arrived so we slowly made our way past the clouds. It was crazy looking back down on the them from above. In my usual format of eat, sleep, play, here is what we got up to in beautiful San Marino!
24 Hours In San Marino
Eat
We didn't eat in many places around San Marino due to our limited time there. However, what I can tell you is the restaurant we ate a child-free dinner at was impeccable! Cesare restaurant is the first place you see as you walk into the walled part of the city.
It was downstairs from our hotel. When we were in San Marino it was coming into autumn and it was definitely an evening to be cosy. Perched by the open fire in Cesare with our baby monitor and glass of delicious red wine in hand, I was feeling incredibly relaxed.
We opted to share a five course tasting menu, costing only 38 euros. We weren't massively hungry having eaten our toddler's dinner scraps an hour earlier.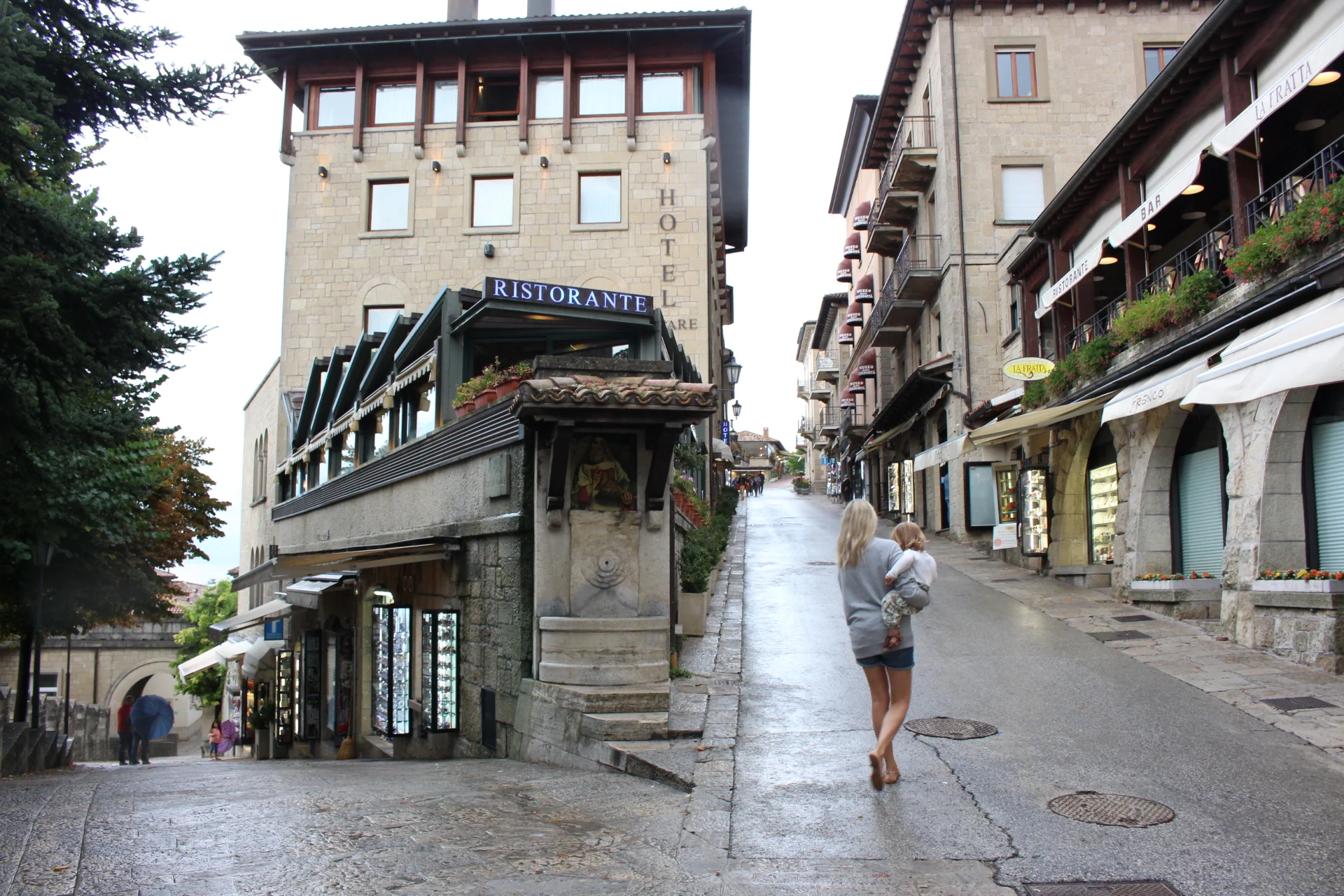 The service was amazing, what you would expect of a high-quality restaurant. Given that it was a tasting menu with five courses, they were all small, however perfect for sharing. I still can not get the yummy ravioli out of my head! I highly recommend this place for a good meal without paying an arm and a leg for it.
Sleep
We stayed at the four star, Hotel Cesare in a pedestrian only street. It is within the historic walls of the city and the heart of all the action. We hadn't put much thought into where we would stay. We stopped at McDonalds enroute to jump onto their wifi.
Our battery was nearly dead, however, our quick snap decision was not a bad one. Hotel Cesare couldn't be in a better location. High up on the pinnacle of rock, the views are incredible from the hotel. We had a room that faced away from the city down onto the landscape.
The windows are huge in the bedrooms and are on two sides of the room, providing a 180 degree view. The room feels like it is designed to feel like a log cabin. it was so cosy and quaint.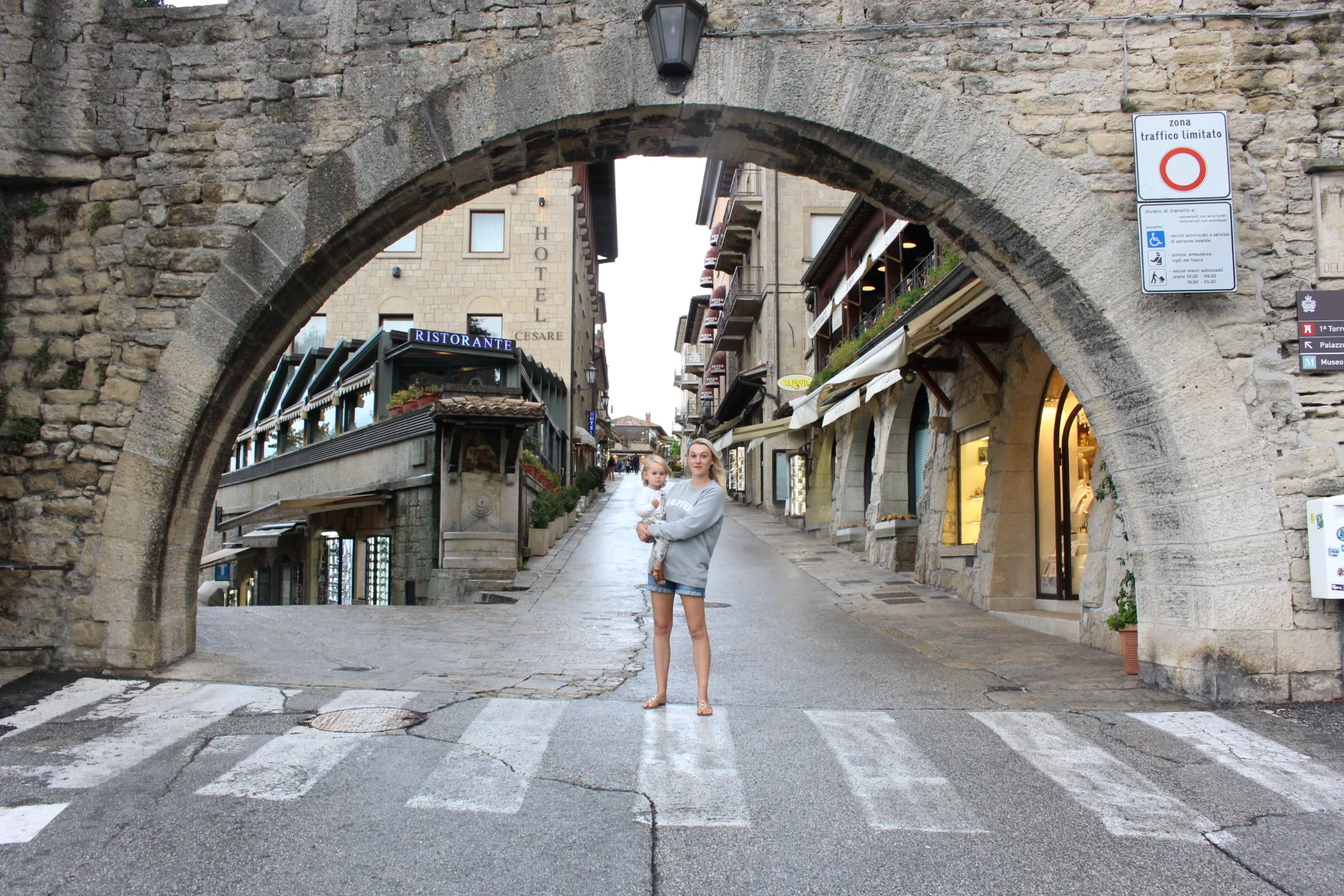 The bathroom in the bedroom was a little average but the rest of it was really nice and to our satisfaction. My main critique of the hotel is that they ran out of breakfast because of other guests making sandwiches.
There was no bread or croissants by the time we arrived. They didn't have anything to replace it with which was disappointing to leave feeling a little hungry. Other than that, we enjoyed our time there

Play
Starting off at the beginning of the walled city we followed the trail to the Three Towers. It starts off with cute little cobbled streets in Piazza Cava Antica. There are plenty of cafes, restaurants and shops, especially ones with souvenirs.
Further up the hill is a view of one of the most iconic part of San Marino. The peak of Mount Titano where the first and most beautiful tower (Cesta) sits on the top of a dramatic rock face.
It makes for an incredible picture and really allows you to see how high up you are! Following the trail further to the next two towers Guatia and Montale, is a lovely walk through medieval ruins.
There are lots of little nooks and crannies to sit and enjoy. Esmé loved running around the area. There are museums within the towers that can be entered at a cost.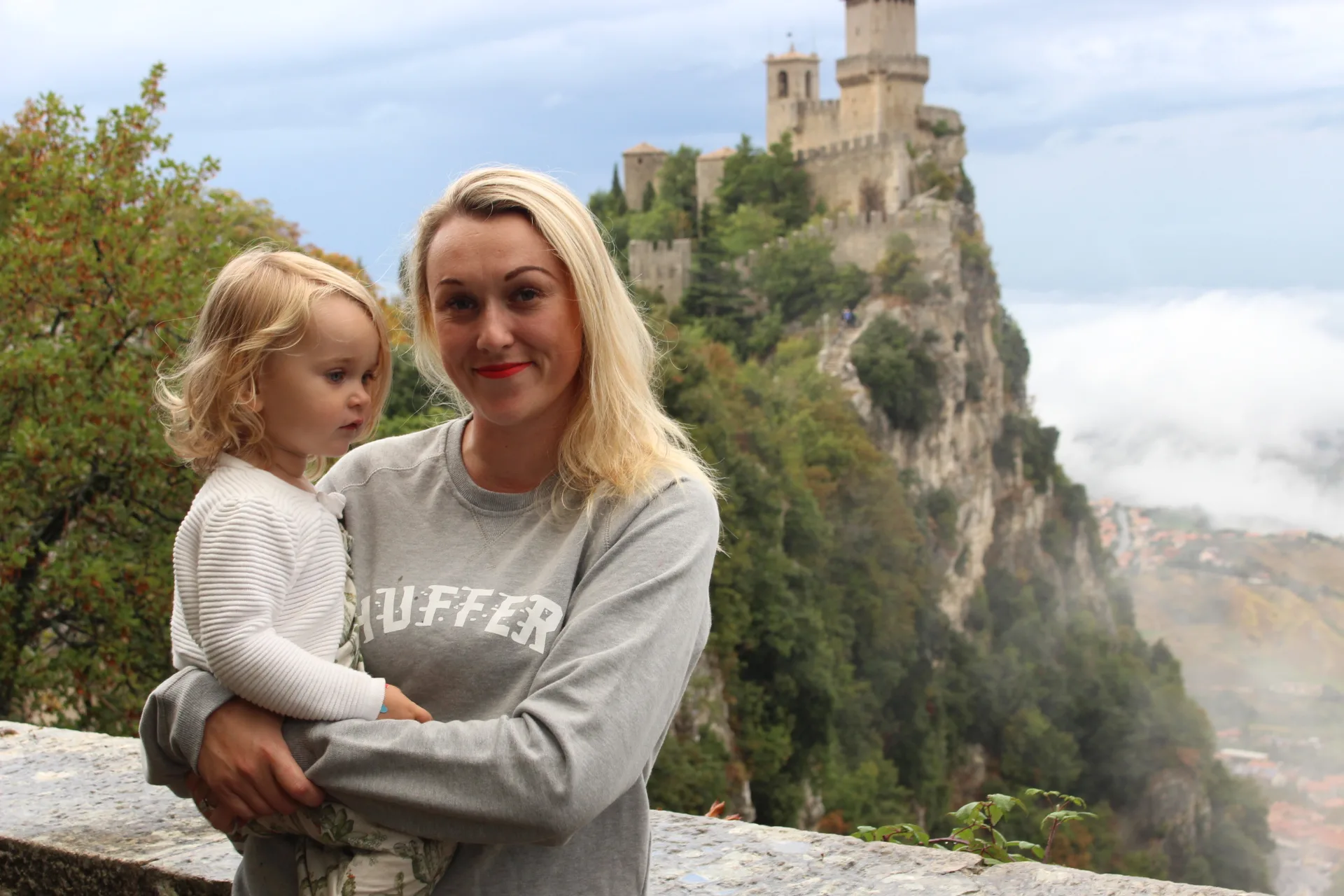 Palazzo Publico is the official governmental building of San Marino. Again there are some nice cafes and restaurants around the vicinity.
You can also see the changing of the guard at certain times. What I really liked about the experience was that it was not densely populated with tourists despite its stunning beauty.
It's not spoilt by crowds of people. I am so glad we did not listen to other people saying it wasn't worth the visit.
One other places that may be of interest is the Monte Cerreto Pinewood adventure park. They have tree top adventure and lots of forest activities. If Esmé was a year or two older, we would have went.
Here are some snaps of San Marino from the family photo album: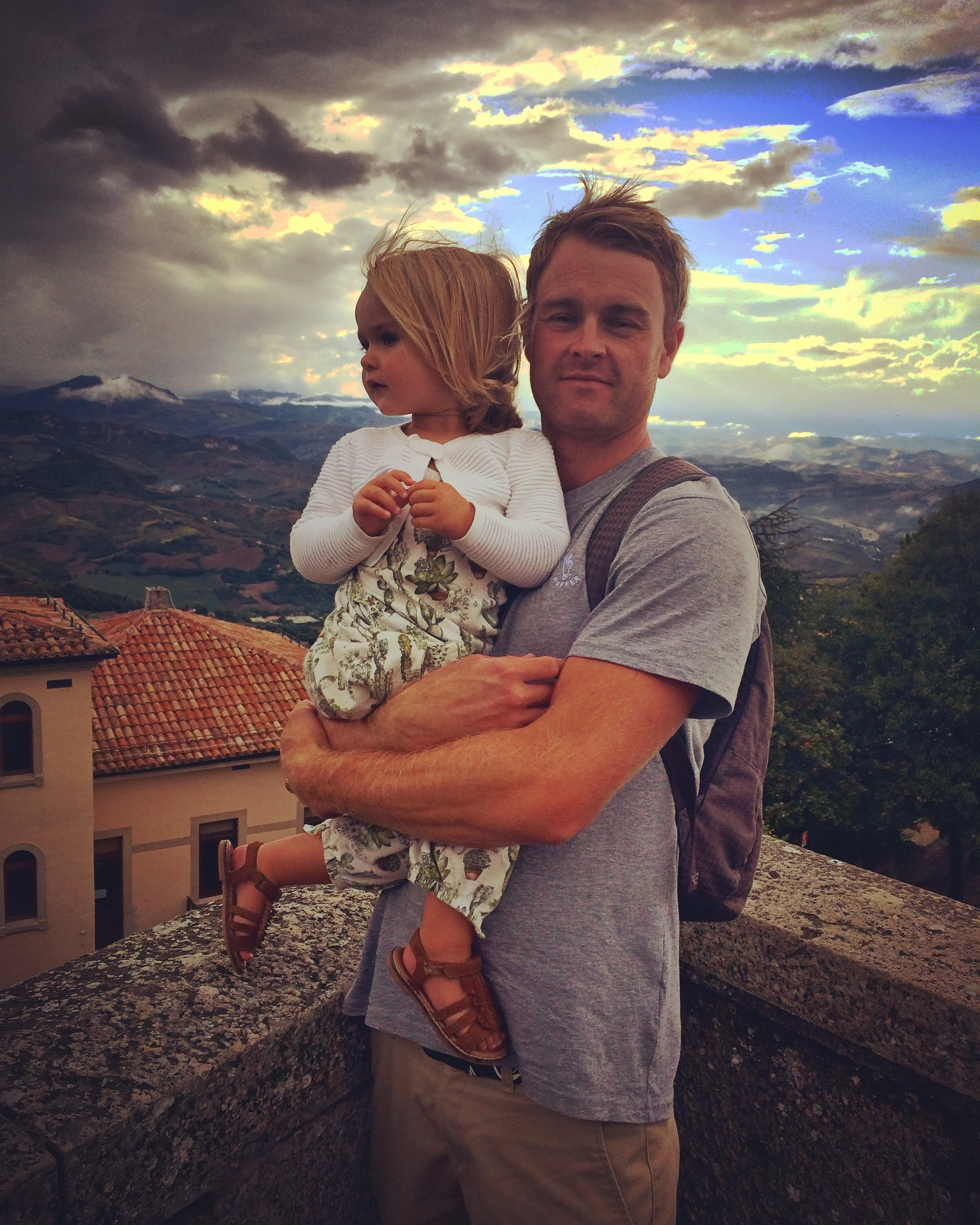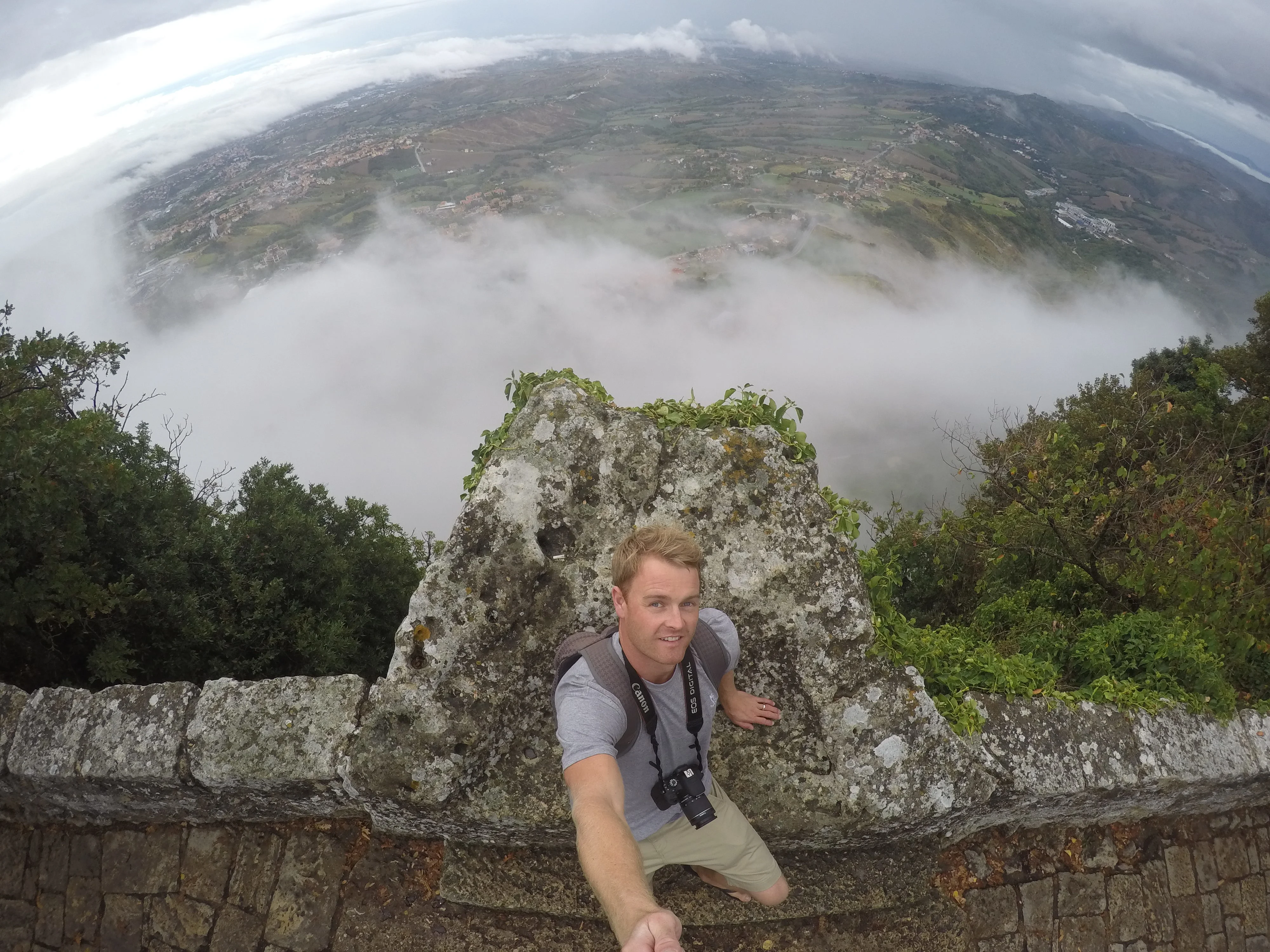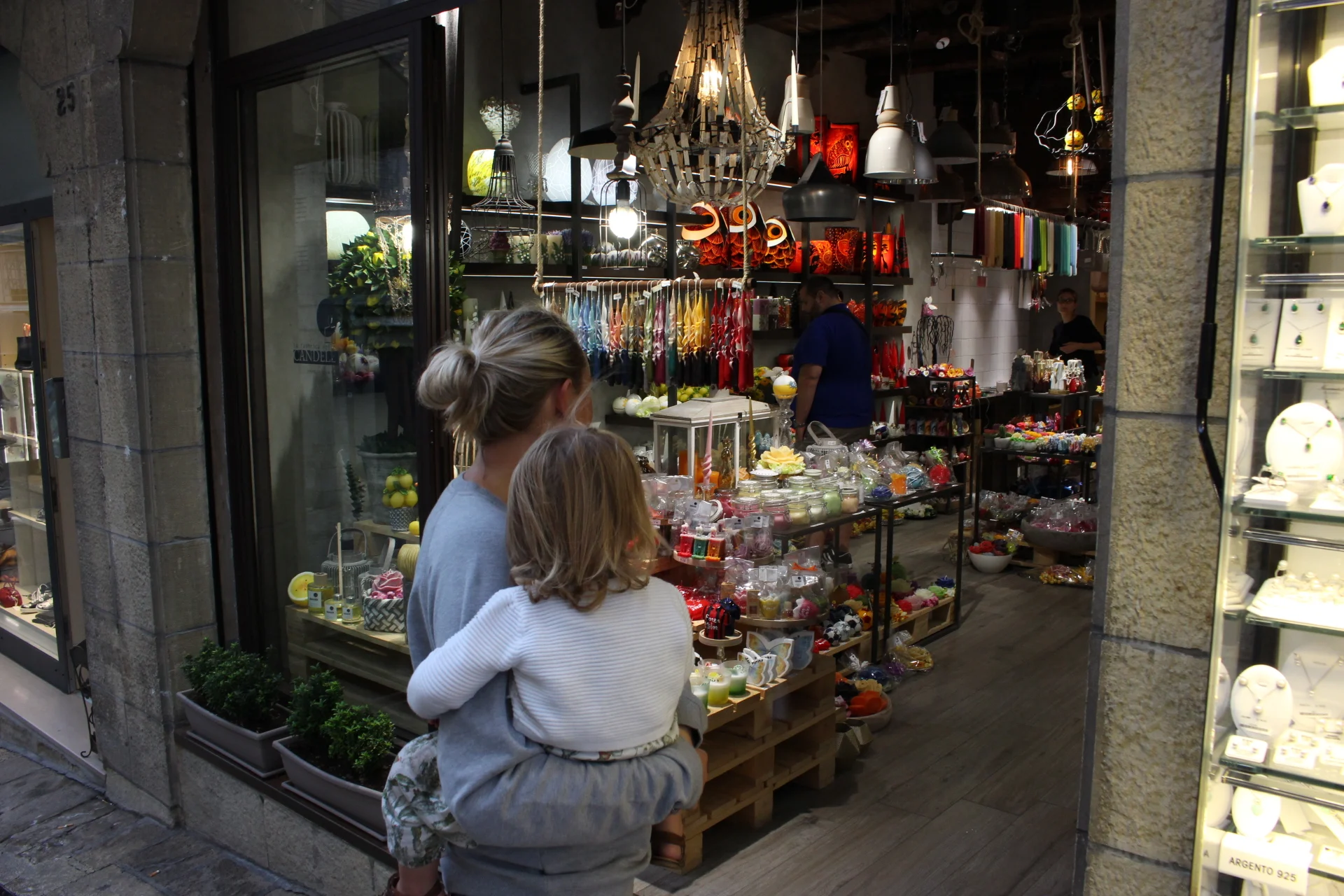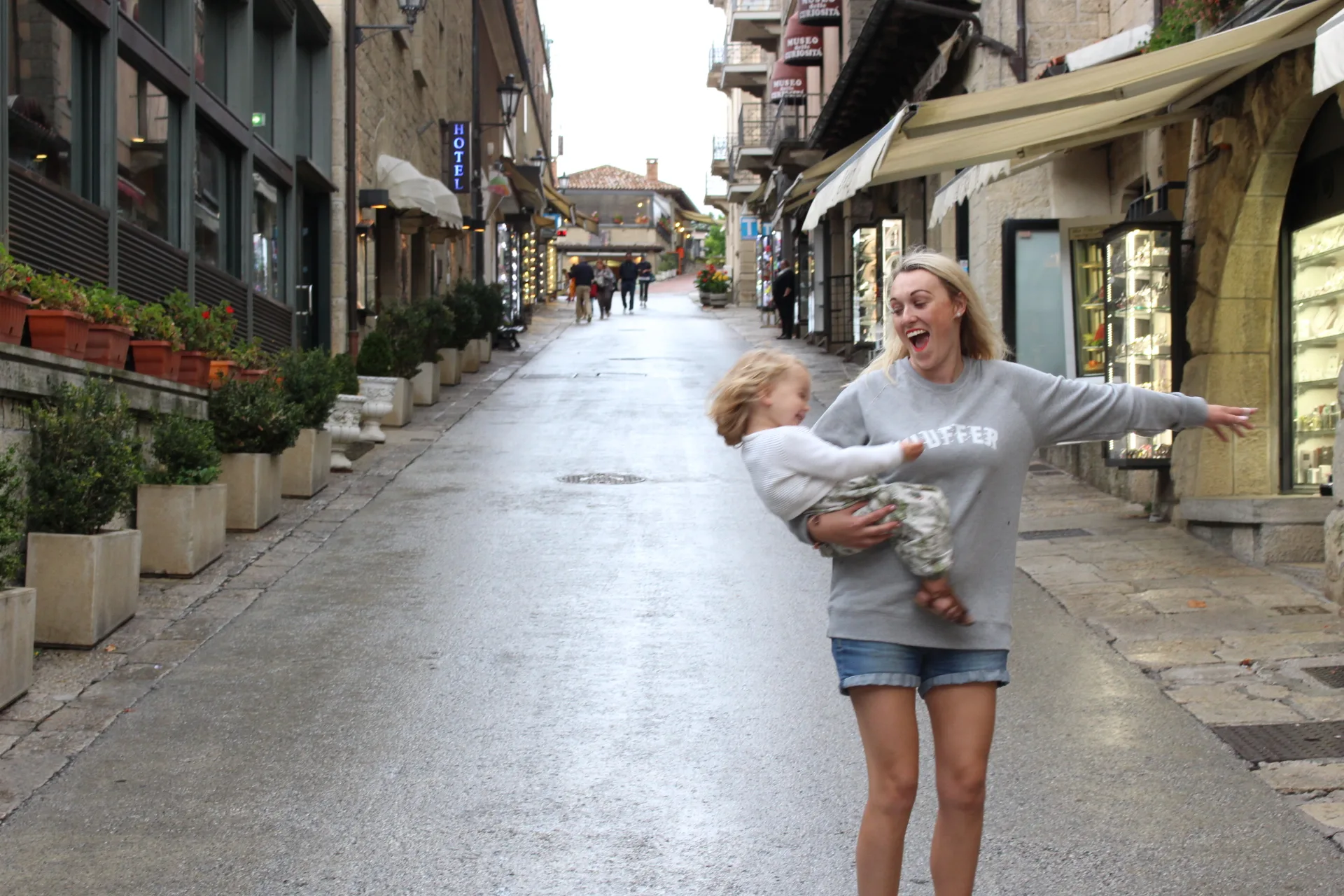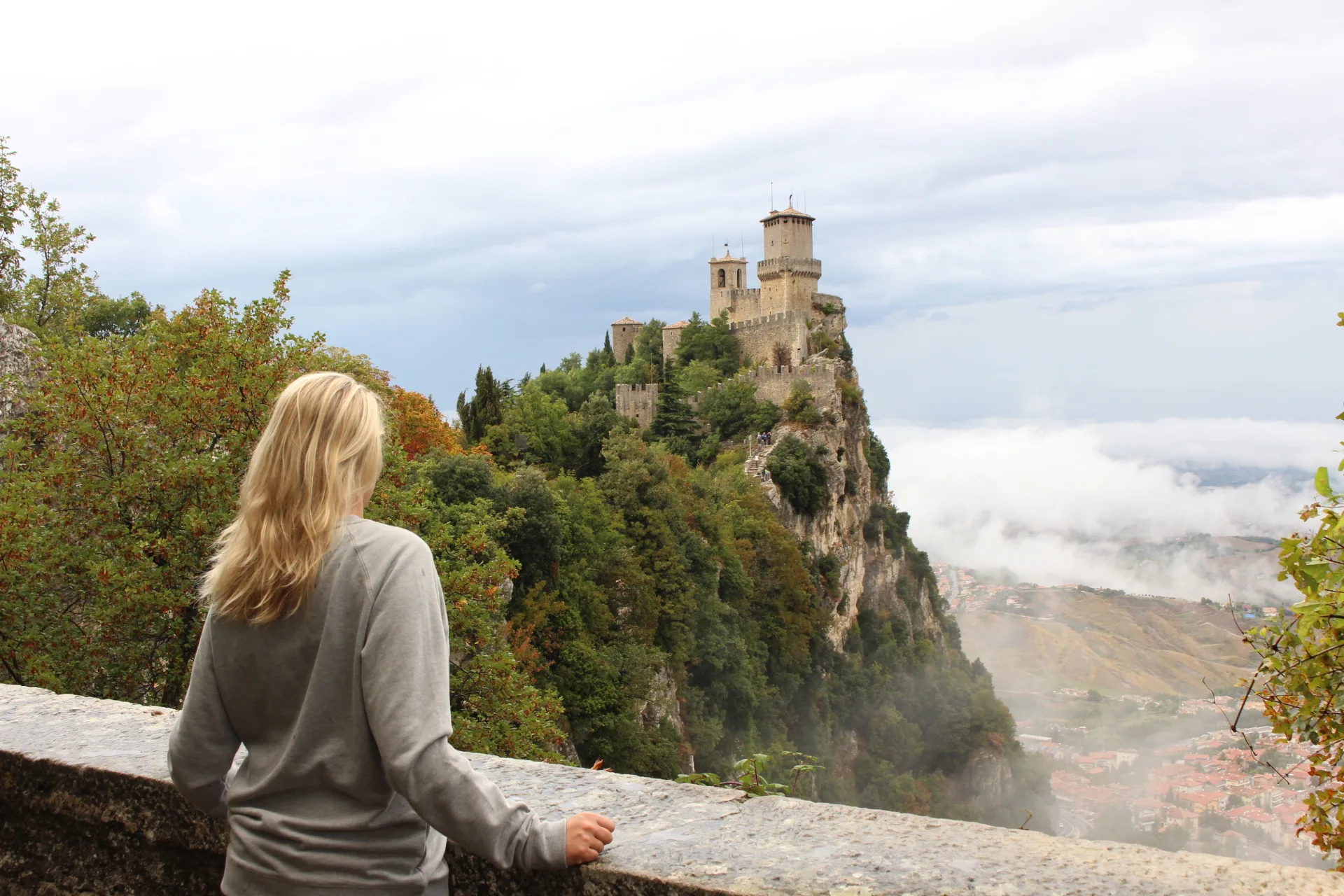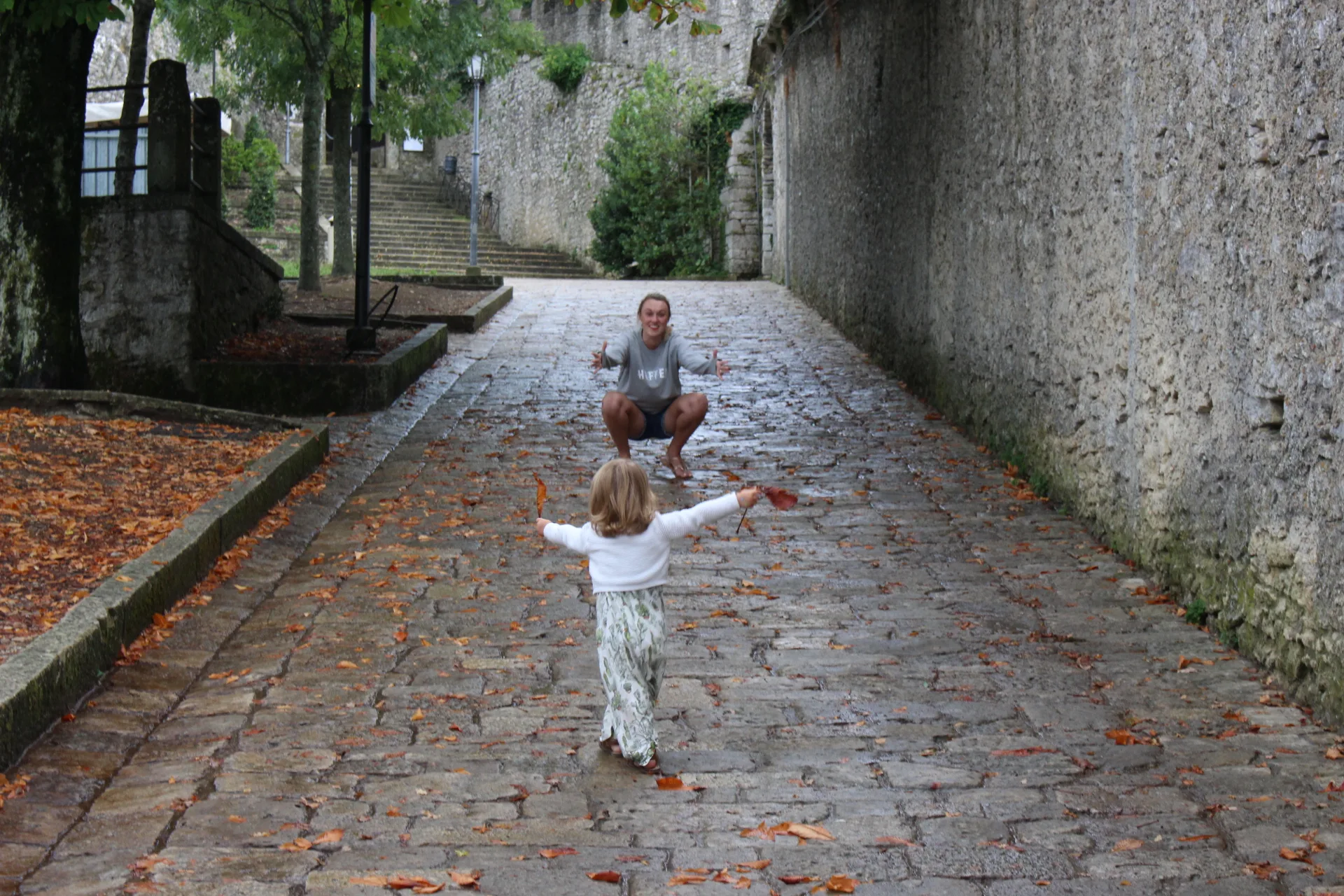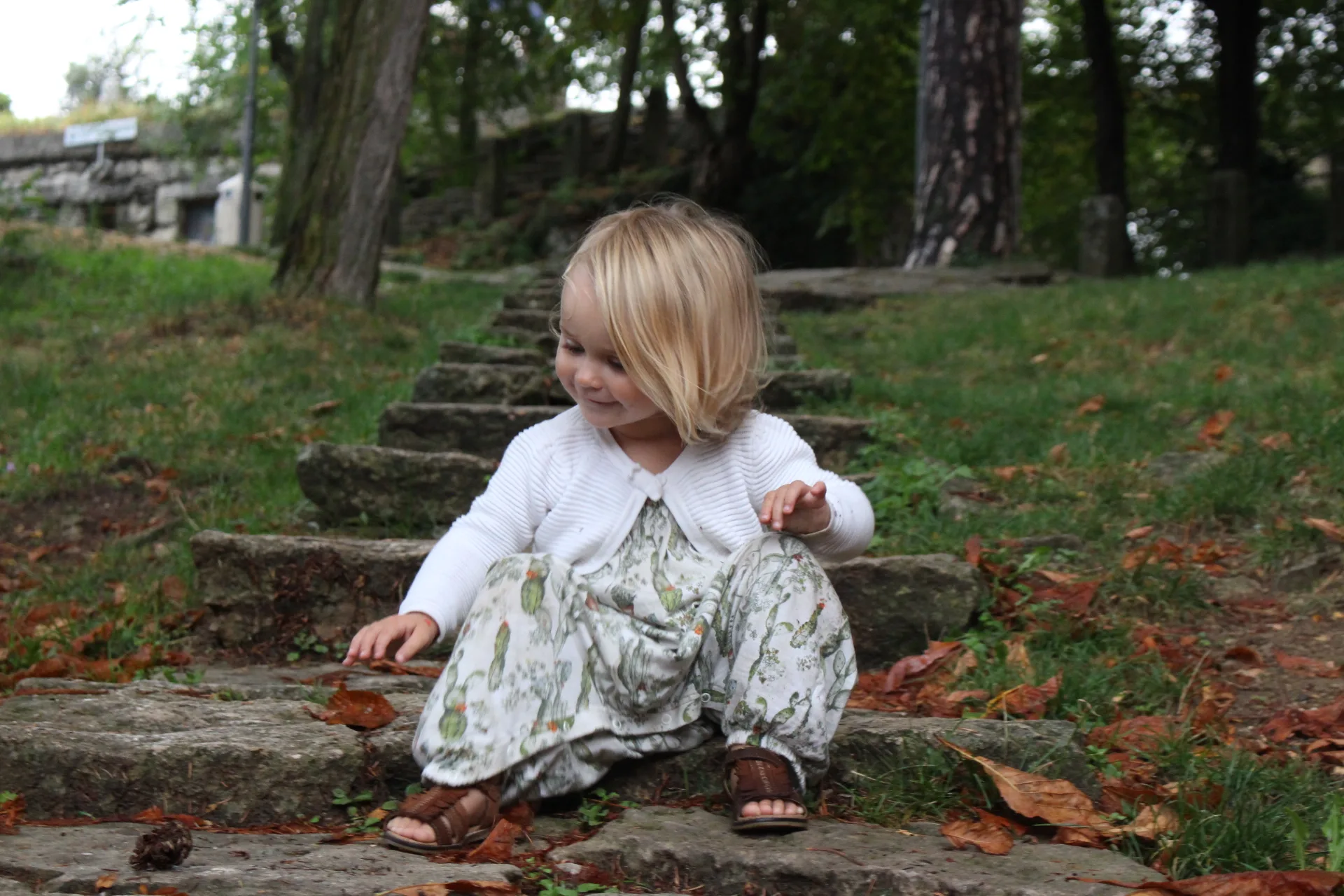 You may also like: