We visited Hong Kong with a baby at the end of an epic three-month trip through South-East Asia. Our daughter was eleven-months old at the time. It was so strange when we arrived because it really felt so similar to London. It is without doubt, a very cosmopolitan city. To me, it seemed like a fusion of western and eastern culture. After I got over the fact our trip was nearly over, we did see some amazing places.
We stayed for two nights, three days which was plenty of time to see Hong Kong with a baby. There are many western shops that sell everything from home.
They even had the same brand nappies and baby food that we usually use. We had run out of our favourite baby snacks at this point in our journey so we were delighted to find them. Hong Kong is very well connected with a metro system. It's busy like most cities but is air conditioned. I don't advise taking a buggy, use a baby carrier if you have one. In my usual format of eat, sleep and play, here is what we got up to.
Hong Kong with a baby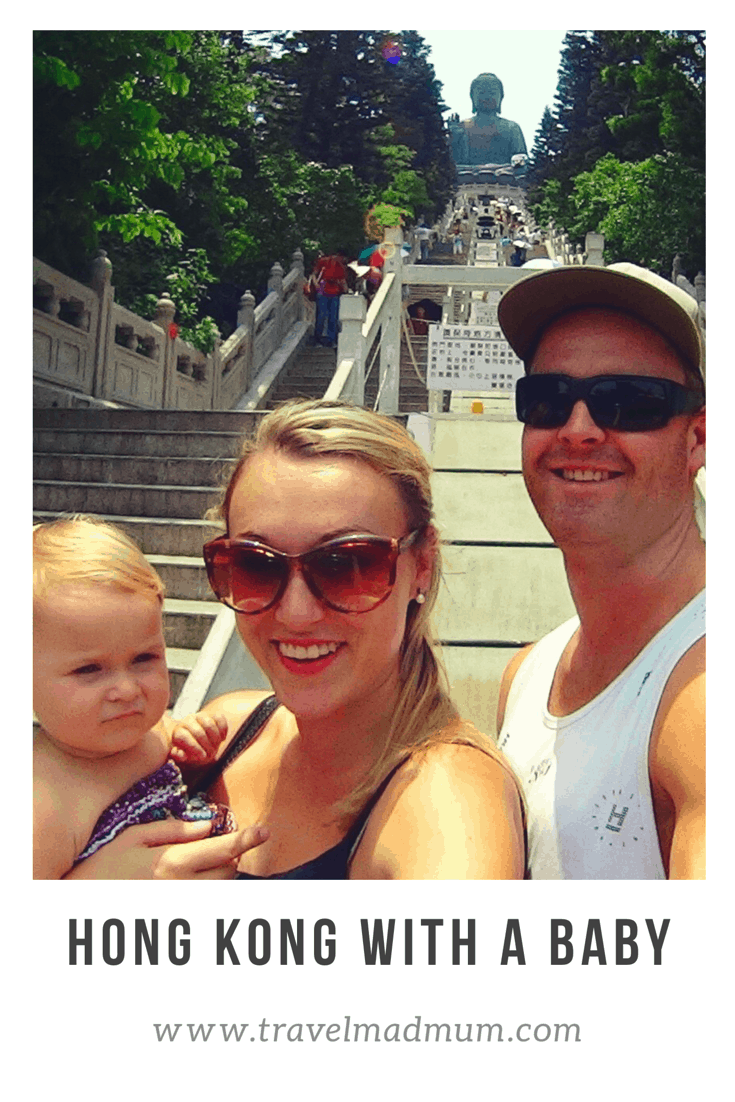 Eating out in Hong Kong with a baby
Tim Ho Wan Restaurant
The Tim Ho Wan is the cheapest Michelin star restaurant in the world. It is a really small restaurant, we only realised that when we arrived with our buggy. Feeling pretty chuffed that Esmé was sleeping, they could see the look of disappointment on our face when they said it was too busy to accommodate us, so they told us to hold on a moment whilst they made space.We were so chuffed!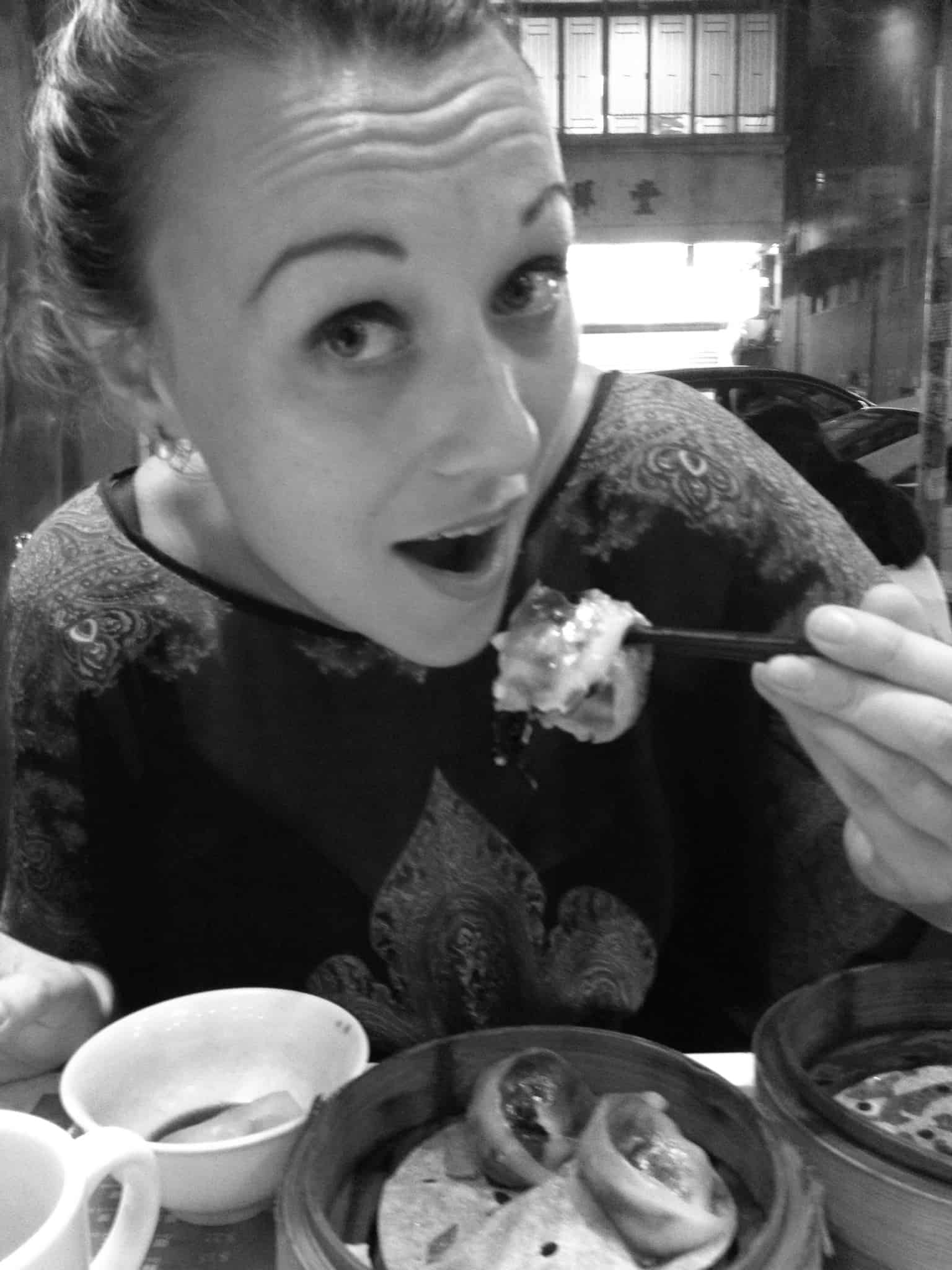 It seems like quite a basic restaurant when looking at the interior. However it is the food that definitely has the Michelin star! It was sooo delicious. I never knew you could get such a variety of dim sum. We went at peak dinner time so I am sure if you wanted to visit at a different time of day it would be much easier for them to accommodate you. I know it doesn't sound like the most ideal place to visit in Hong Kong with a baby but it's worth it if you can make it work.
Deli Vegetarian Cafe, Lantau Island
When visiting Lantau Island we went to the Deli Vegetarian Cafe next to Po Lin Monastery. I was particularly keen after my brother told me his experience of eating lunch there with monks. I should have known better that he never lets the truth get in the way of a good story. Not a monk in site, we were searching around for the place that we could have lunch in the monastery. We later realised, The Deli was most likely the place.
The Deli Vegetarian Cafe is a little strange as you have to order outside before you go in. There are two set menu options. Being a vegetarian, I was super excited to try the food, so we treated ourselves to the extensive option. The restaurant is nothing special inside but I really enjoyed the variety of food. My husband who isn't a vegetarian also thought it was really tasty. If I remember correctly, it was five courses, all small in size, so we were not too stuffed by the end. Esmé helped us with our rice and fresh fruit platter that was served with dessert.
Sleep
We stayed at the lovely Xi hotel, in the Tsim Sha Tsui area. It's in the heart of the shopping district of Hong Kong and the metro station is only a few steps away from the front door. There are also lots of restaurants nearby and Victoria Harbour is accessible on foot. I would say full marks on location. This three star hotel had a lovely room, not massively spacious but beautifully decorated. My favourite part of the stay was the breakfast. Located on the first floor you could eat inside or out on the terrace. The fresh pastries and coffee were to die for!
Unlike many other hotels, they do not charge to use a cot. The staff were lovely with Esmé and it was an all-round pleasant stay with a baby. Especially as it's so close to everything. We could just leave when she was having a nap in the buggy and have nice adult time in dim sum restaurants!
Play
Victoria Harbour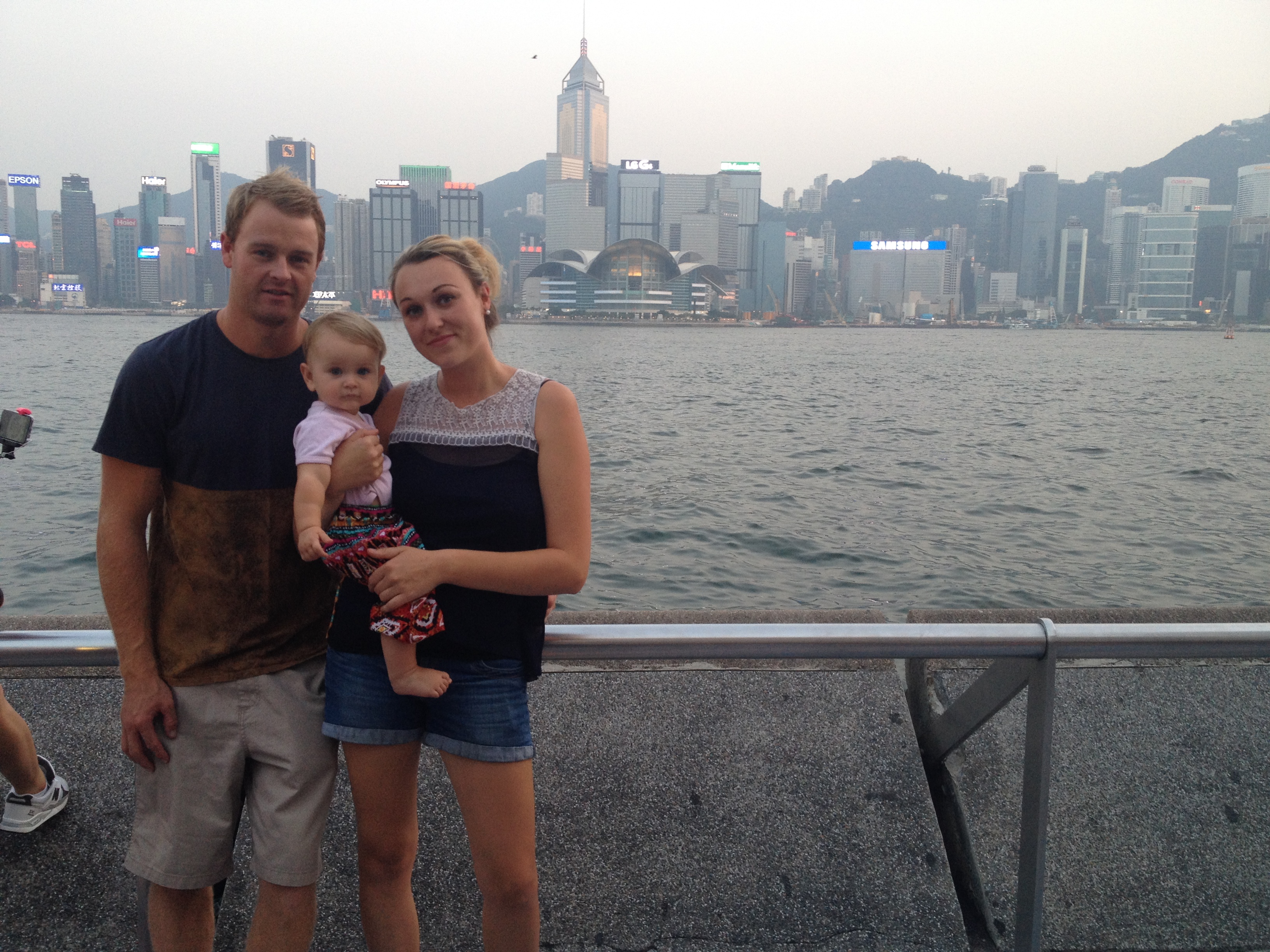 There are not too many different sites and activities in Hong Kong, therefore a three day trip is perfect to fit everything in! Despite having a baby, we managed to do it all with some relaxation time included. We kicked off at Victoria Harbour. There is a path running alongside the harbour edge that is great for a long stroll, taking in all the sites of Hong Kong! It is really nice at sunset. Buskers litter the area playing nice music, the sun makes the sky-scrapers a glowing orange colour and ferries pass each other in the harbour. Taking a ferry ride is another great way to see the area.
Lantau Island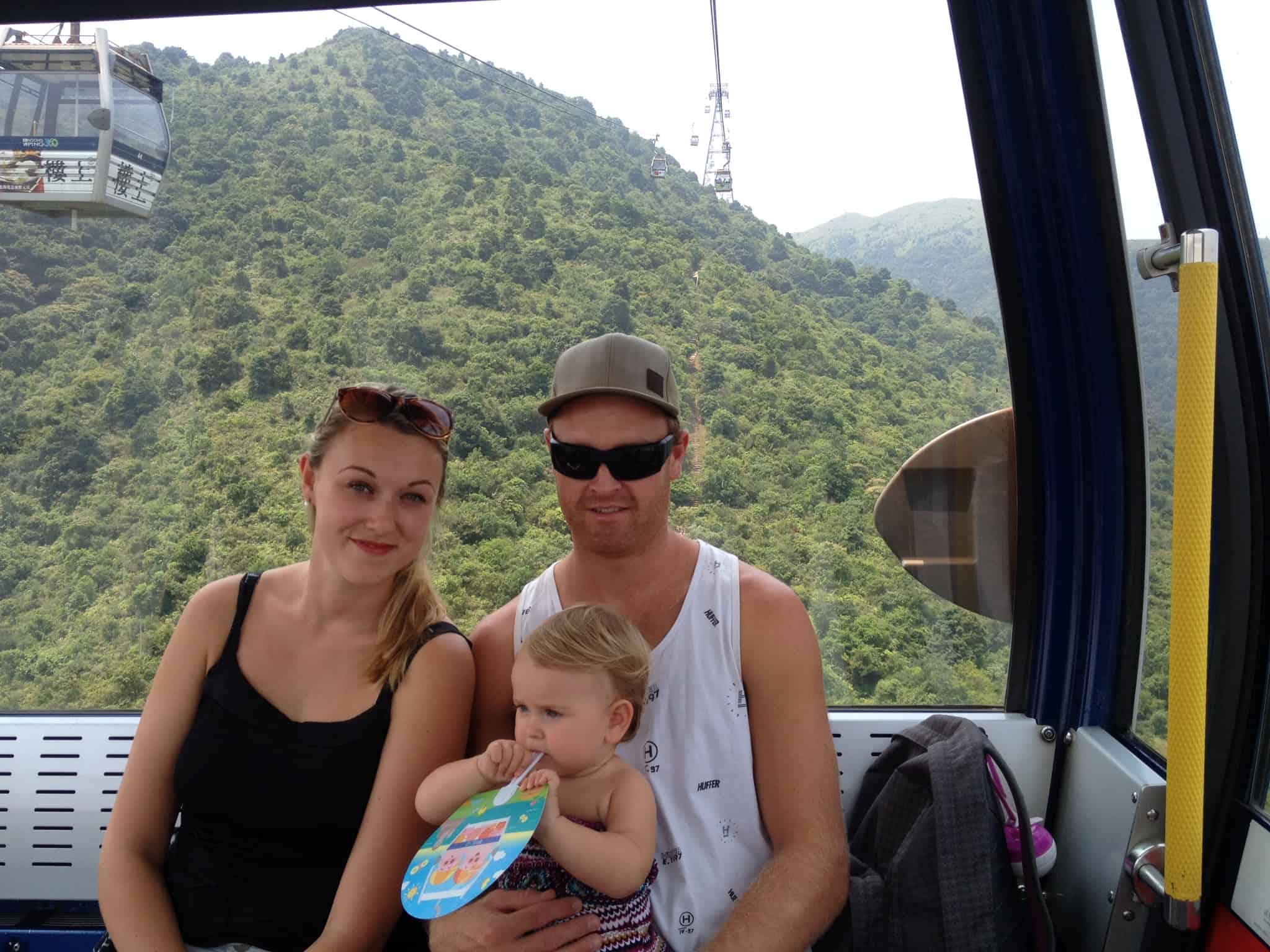 Another 'must see' is Lantau Island. It is best to get there by the Ngong Ping 360 cable car. The views are just stunning of the bay below ascending above the hills. As you come over the hill, views of the giant Tian Tan Buddha appear on the horizon. It is just mesmerising. Our daughter, only eleven-months old at the time, loved the cable car ride. It is best to buy tickets in advance online and get there early. Despite having pre-booked tickets, it can still be a lengthy process of queuing. There is an option to buy VIP tickets which speeds things up significantly, so it may be worth the investment with a baby in tow.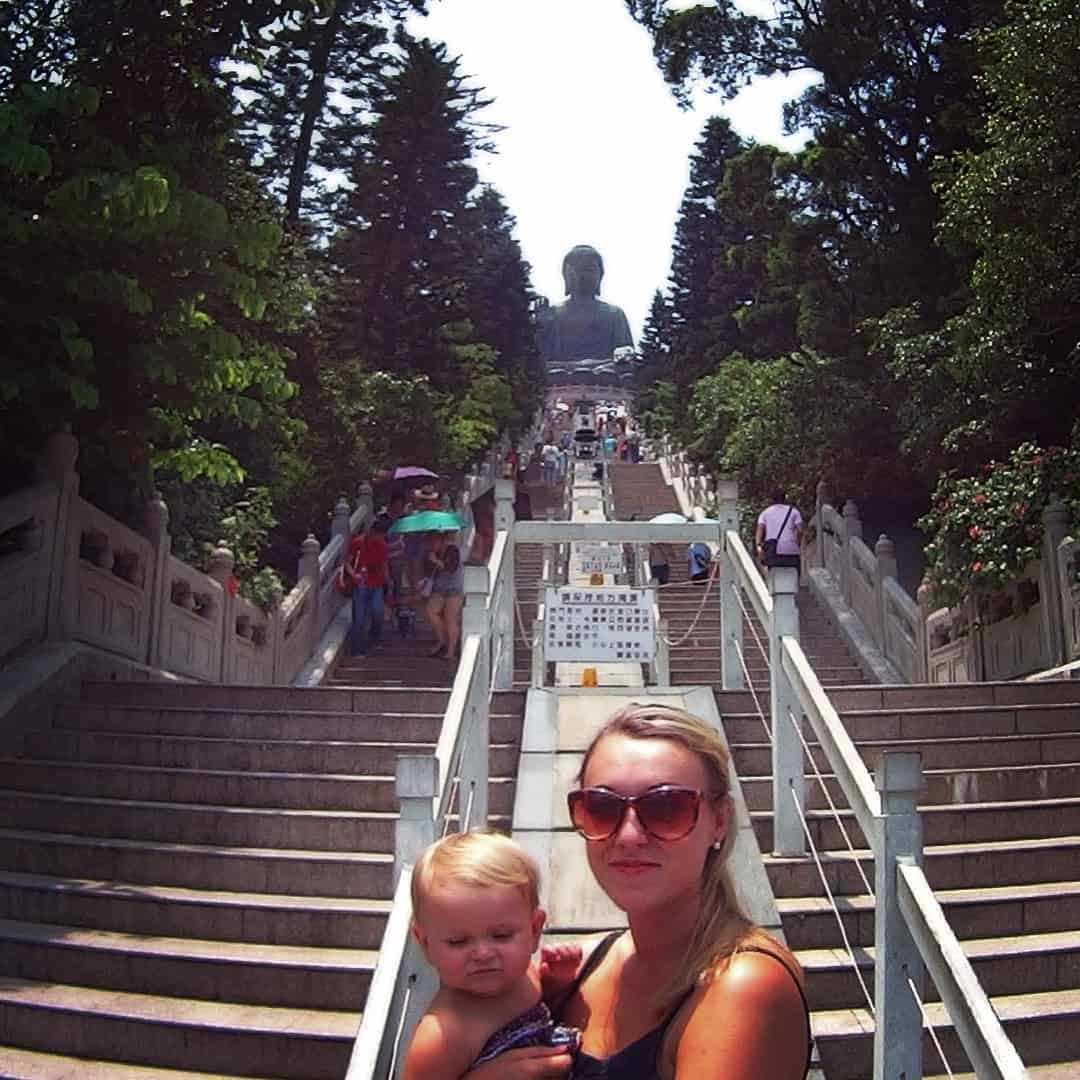 Once we arrived on Lantau Island, we got up close and personal with the Buddha. If you intend to walk up and around it, make sure to have a baby carrier with you. It is 268 steps to the top! Many people bring umbrellas as there is very little shade, something worth considering with a baby. Below the Buddha is the magnificent Po Lin Monastery. It's definitely worth checking out, so peaceful and the interior is out of this world. After exploring Lantau Island, we had a vegetarian feast in the restaurant next to the monastery (read about it above).
Victoria Peak
You can take the Peak Tram from outside St John's Cathedral in central Hong Kong. It reminds me of the trams in Prague. It will bring you up to the top of the mountain where there are spectacular views of the city. Being 552 metres above ground, they stretch across the harbour and beyond. Again it's probably best to use a baby carrier for this activity. Victoria Peak is best visited at dark when all of the lights across the city light up the sky.
Indoor soft play
By the time we got to Hong Kong, we were desperate for Esmé to have some interaction with other babies and to have some nice play time. We found the Play House at Kowloon Bay shopping centre. It is a bit tricky to find due there being multiple levels within the shopping centre. Be warned, it is quite pricey for entry, however at the time it was totally worth it for us. There were slides, ball pits and many other activities suitable for a baby or child.
Repulse Bay
Repulse Bay is the only place we did not go to. Only because we found out about it after our visit. It seems like a great place to visit in Hong Kong with a baby. If you are looking to escape the craziness of a city, you can visit this crescent shaped long stretch of beach. It seems perfect to cool down from the warm weather with a dip in the water. You could bring a picnic and make a day of it. If you plan to do this in addition to the above Hong Kong itinerary, maybe add one more day onto your time in Hong Kong.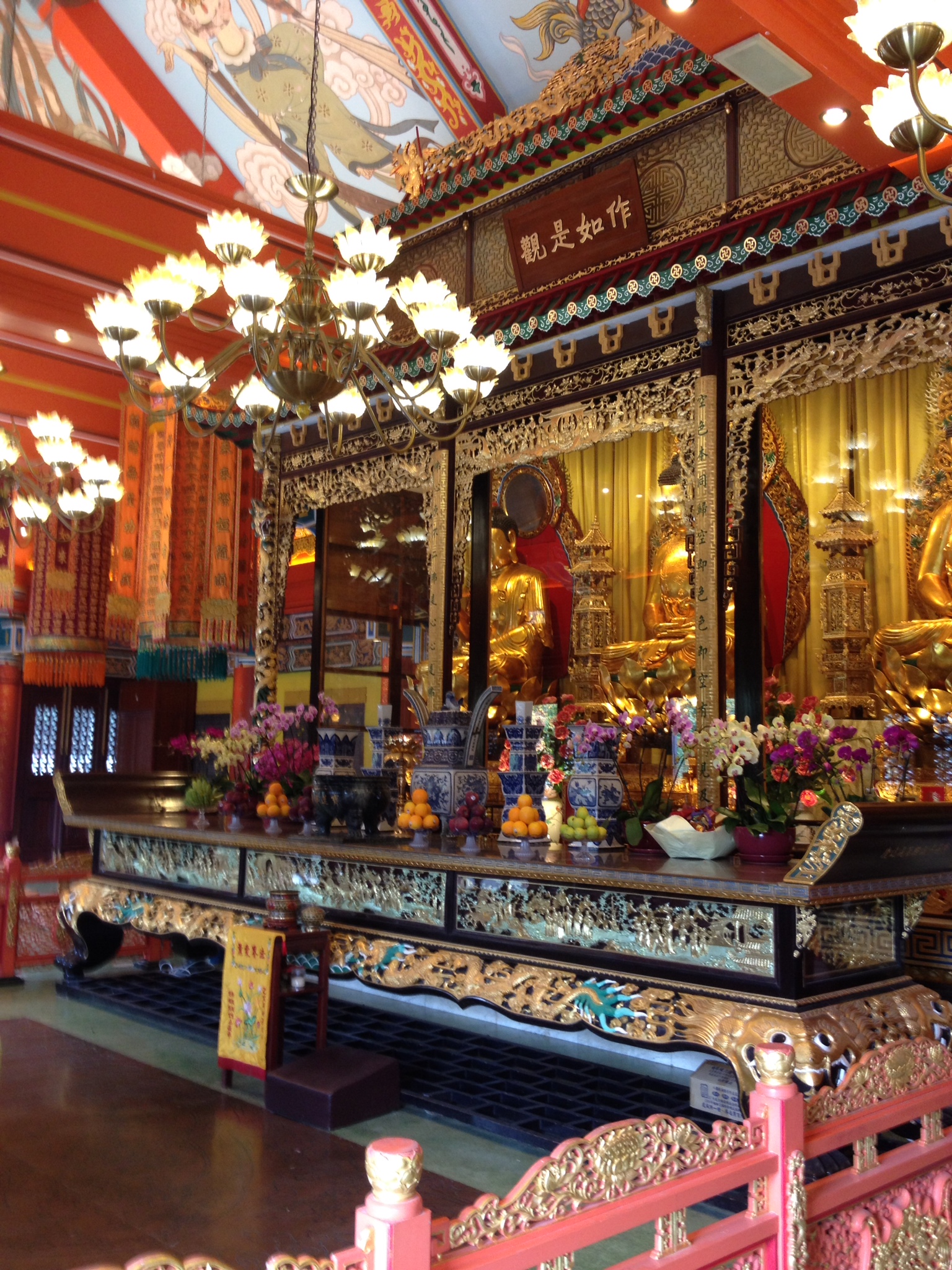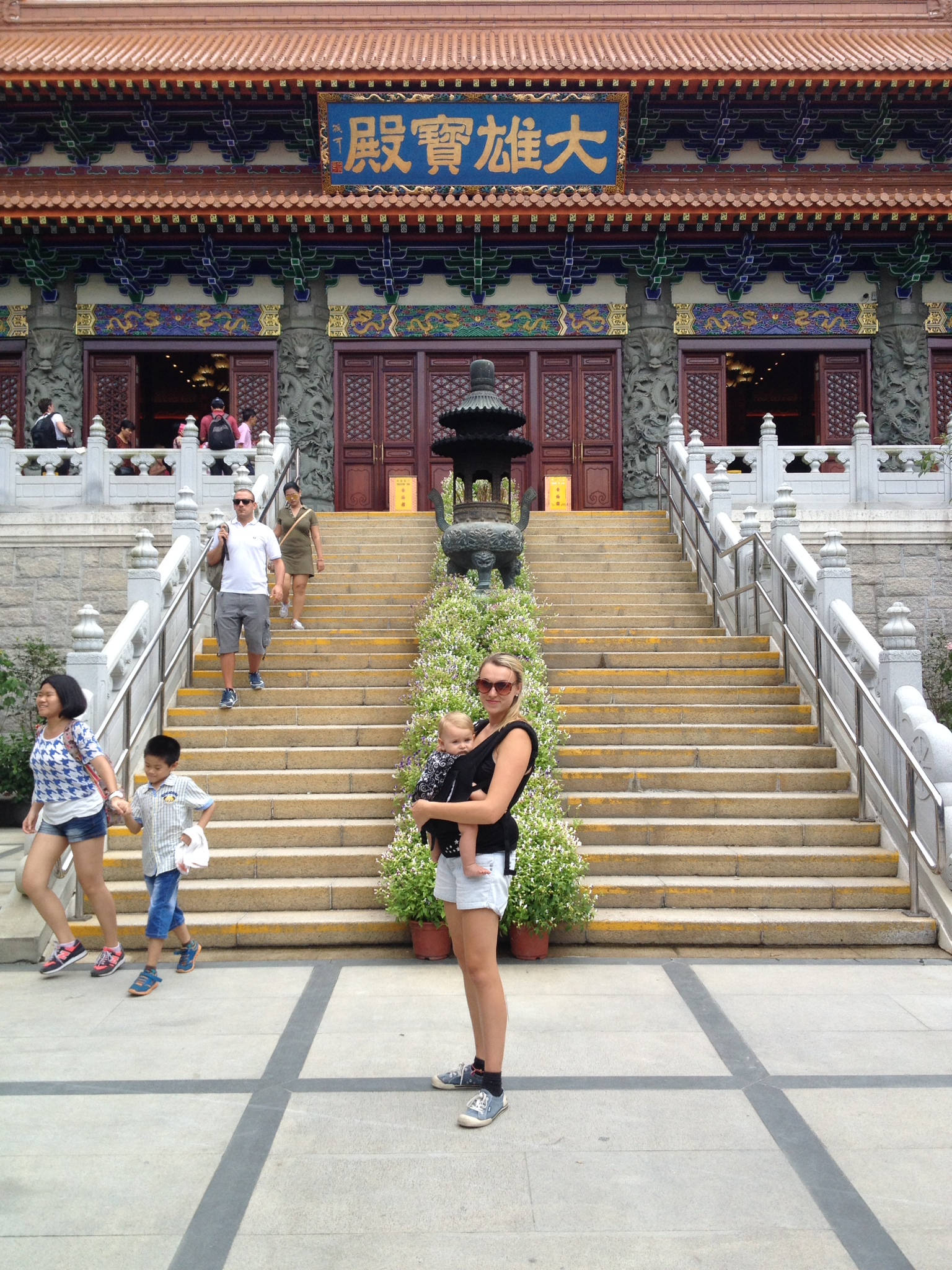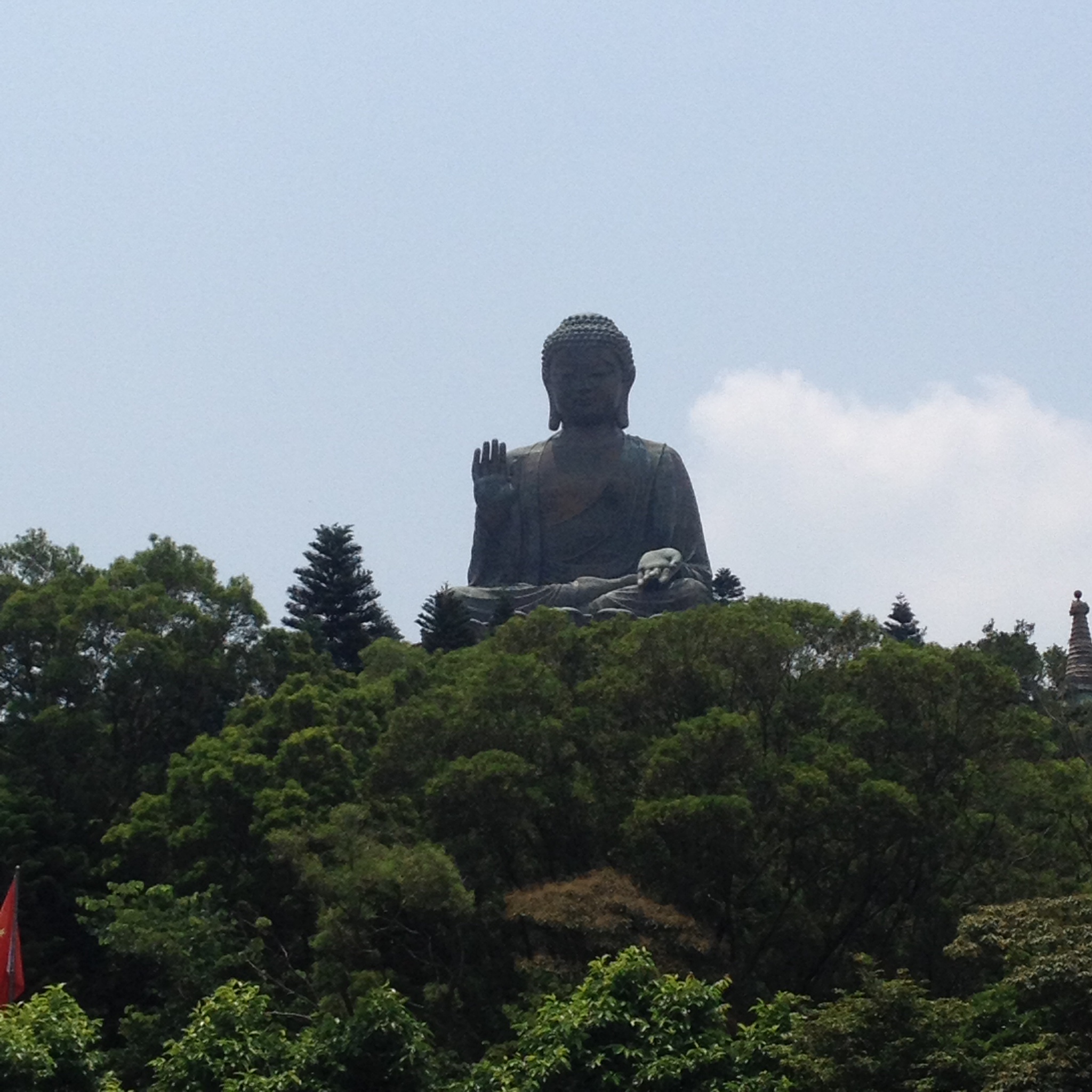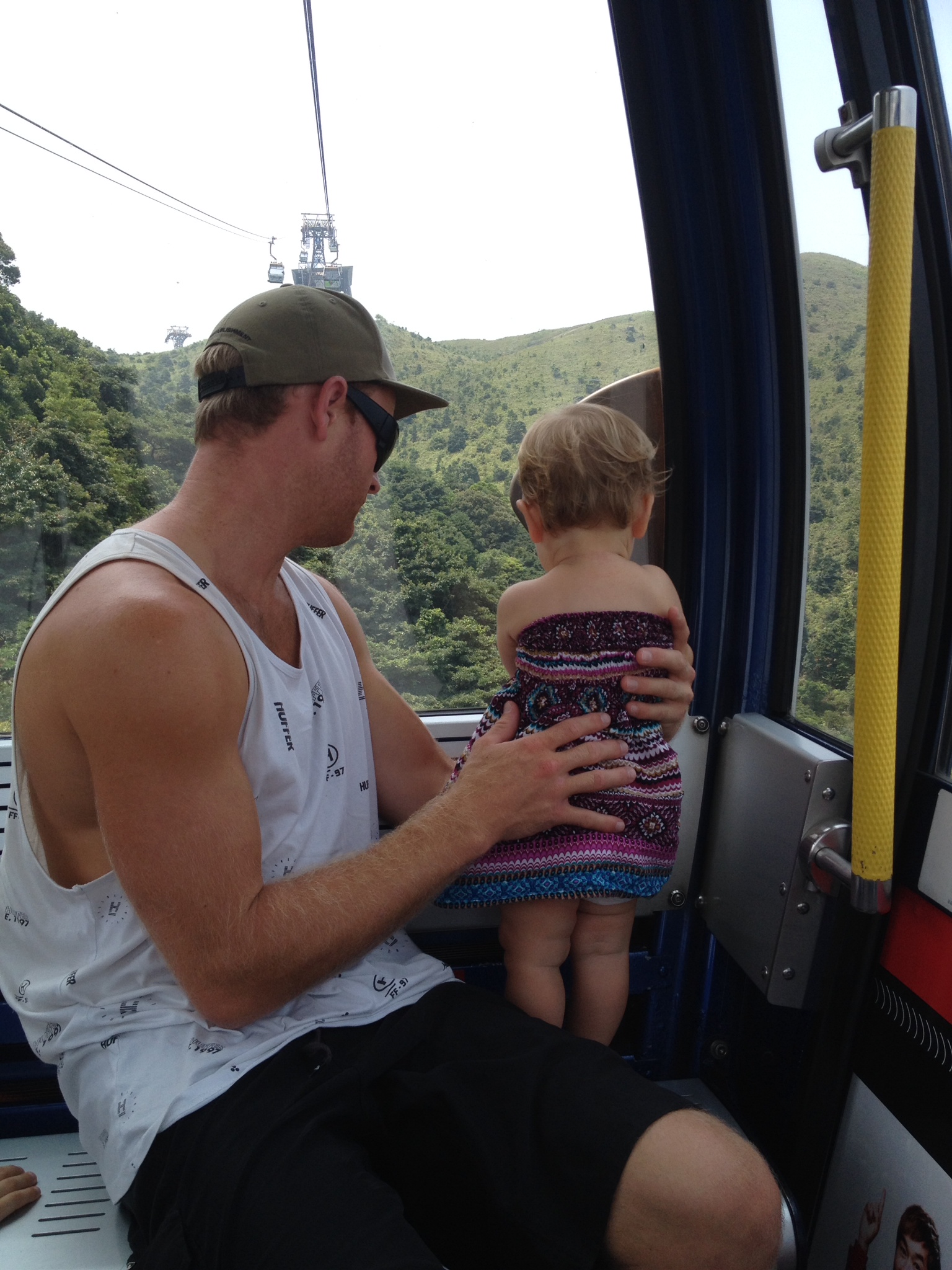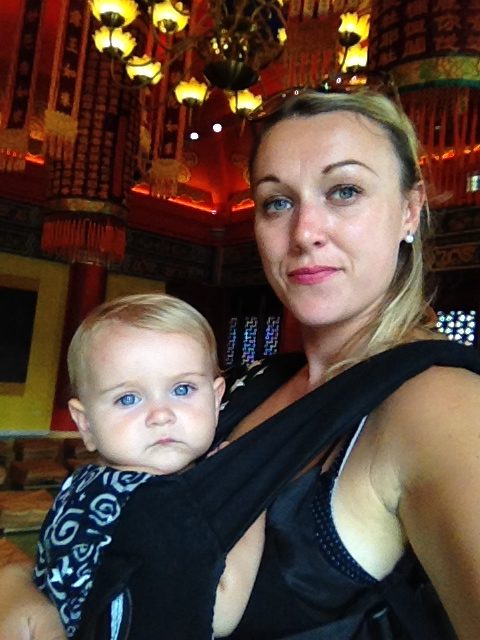 Ready to book? Find flights to Hong Kong here. You can also find the best deals on travel insurance, hotels, and rental cars!
Have you been to Hong Kong with a baby? Do you have any more tips for other readers? I would love to hear from you in the comment box.
There are affiliate links in this article. By using the link you do not get charged any extra for your purchase. We make a very small commission on your purchase that goes in the travel piggy bank.