Seven weeks of sharing men's products, no make-up, crap hair, limited outfits and always having a baby attached to my front sweating, it felt amazing to get dressed up for a friends wedding. Not to mention how weird and lovely it was to see my surfer dude hubby in a suit!
Having carried out a bit of research and some trial and error situations, we have come up with some tips for getting clothes made in Hoi An, Vietnam.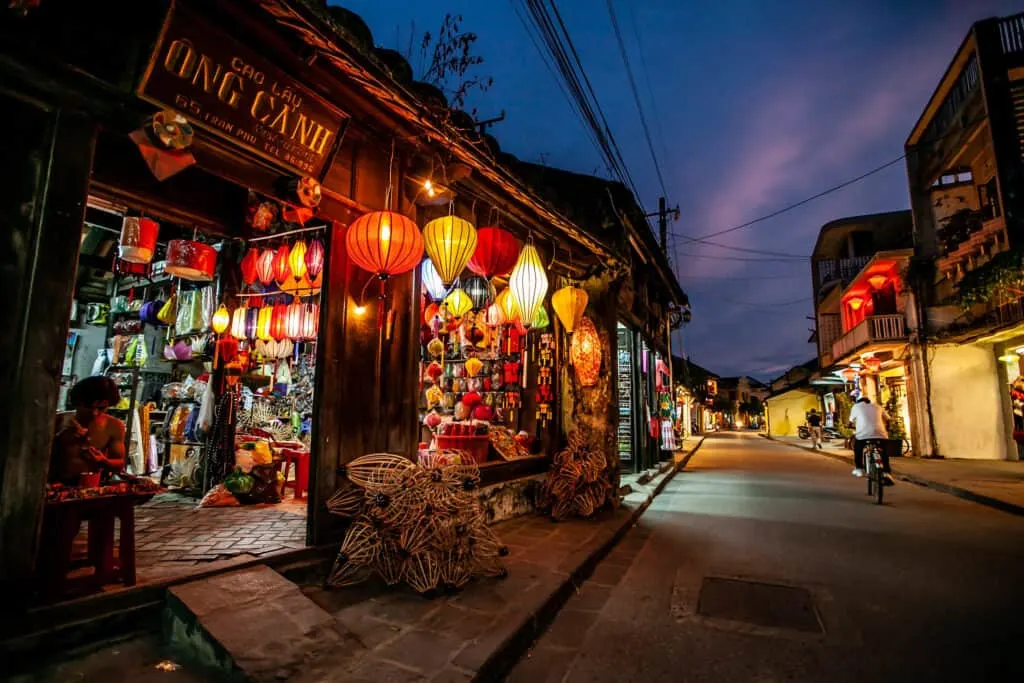 I had my dress and hubby had his three-piece suit tailored in Hoi-an. Having carried out a bit of research and some trial and error situations, we have come up with some tips for getting clothes made in Hoi An, Vietnam.
We both had our outfits including shoes custom-made in Vietnam and then sent home for a very good price. There are hundreds of tailor and shoe shops in Hoi-an and other Vietnamese destinations. I personally hate shopping but this is a very different experience. I basically told them what I wanted and it fits when it's finished.
Getting Clothes Made in Hoi An, Vietnam
Shop around for the Best Tailor in Hoi An
If you are on a budget the smaller retail shops are more likely to give you a better price. If you buy multiple items from one retailer you should get a discount. Avoid people leading you to shops as a commission will be added to your bill.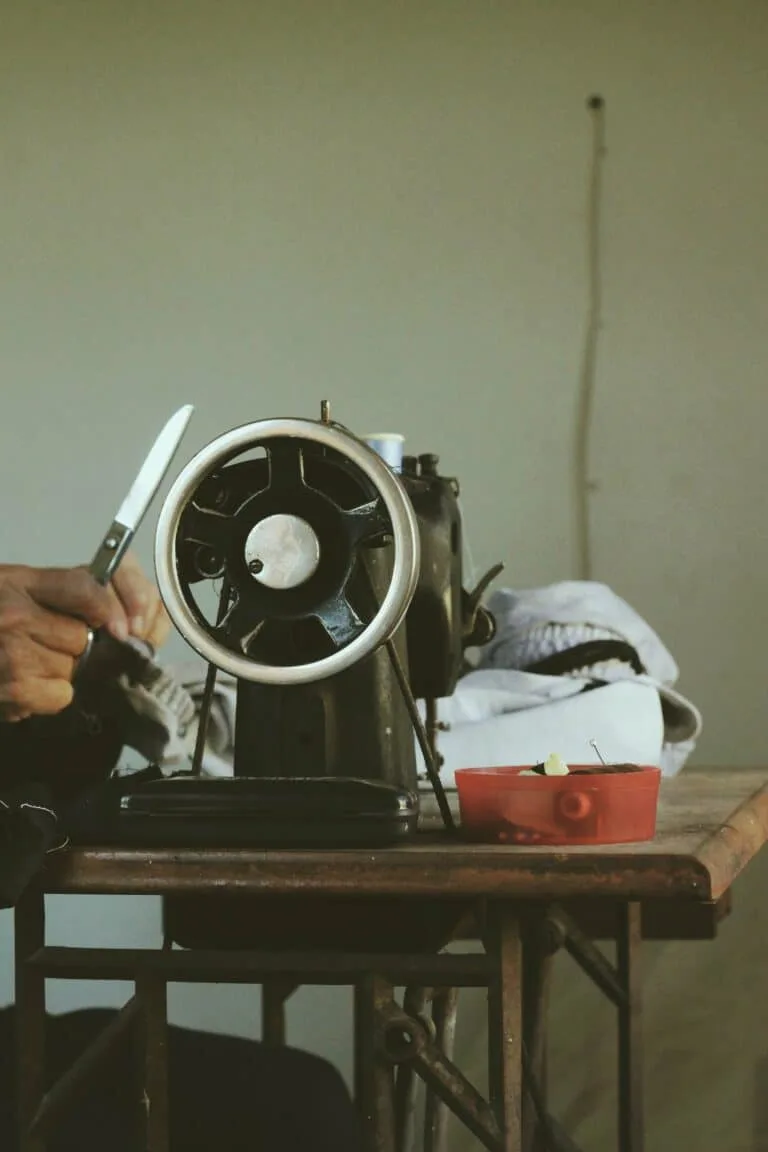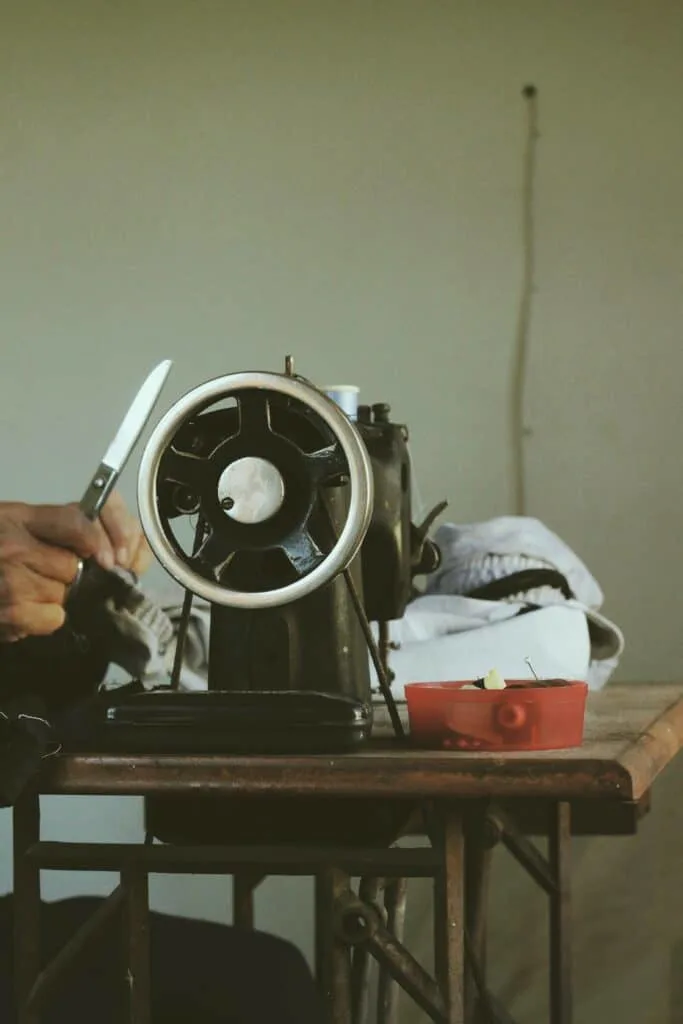 Check out two to three stores for a price and then you will have a good understanding of how much you want to pay. I think it's important be fair with your expectations of price. Keeping in mind the shop keeper and the tailor all need to make a living from the sale.
Check out the shop reviews on trip advisor
Our best travel tip is to do your research when getting clothes made in Hoi An. As I mentioned previously, we had some trial and error situations. When we had the clothes made we researched the shops before hand through tripadvisor reviews.
We didn't do the same with our shoes and unfortunately the lady tried to give us something different from what we ordered. Lesson learnt! It's important to check out other customers reviews, of which there are many on the tailor shops in Vietnam.
Agree all refitting and sizing as part of the overall price
Despite being thoroughly measured on the first visit to the shop, the first fitting wasn't quite right. However that is normal and some alterations are usually made. Ensure to ask for the total price to include refitting and sizing until you are satisfied.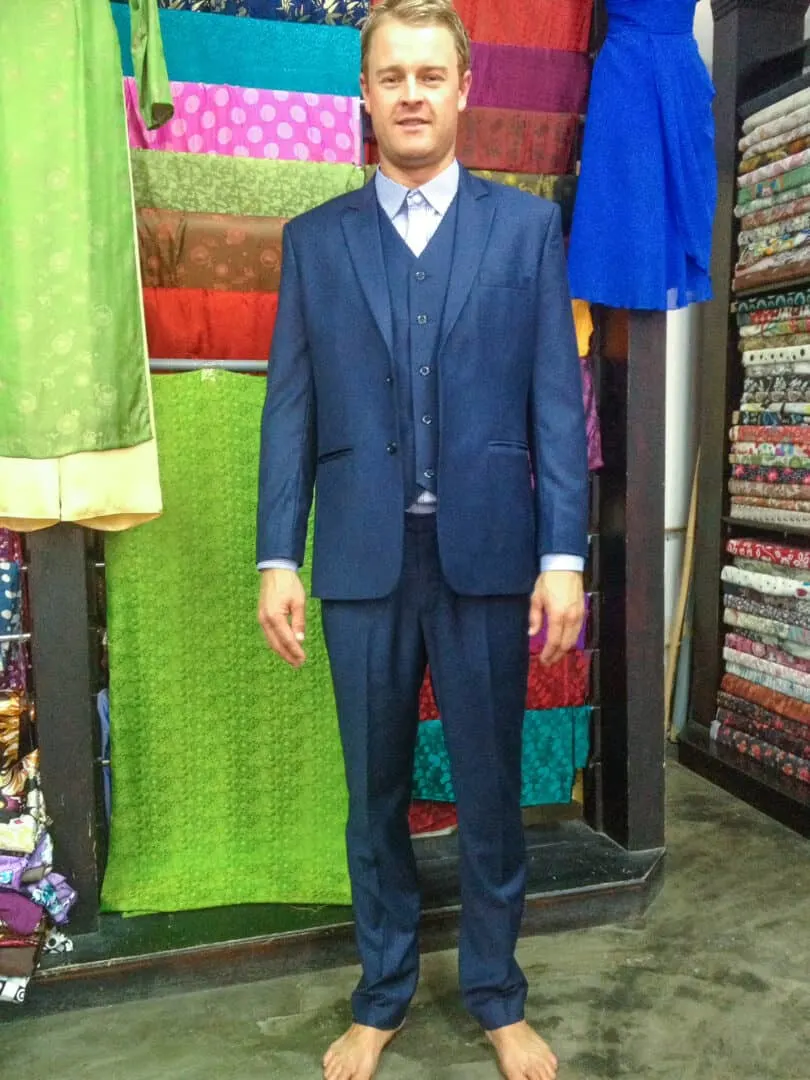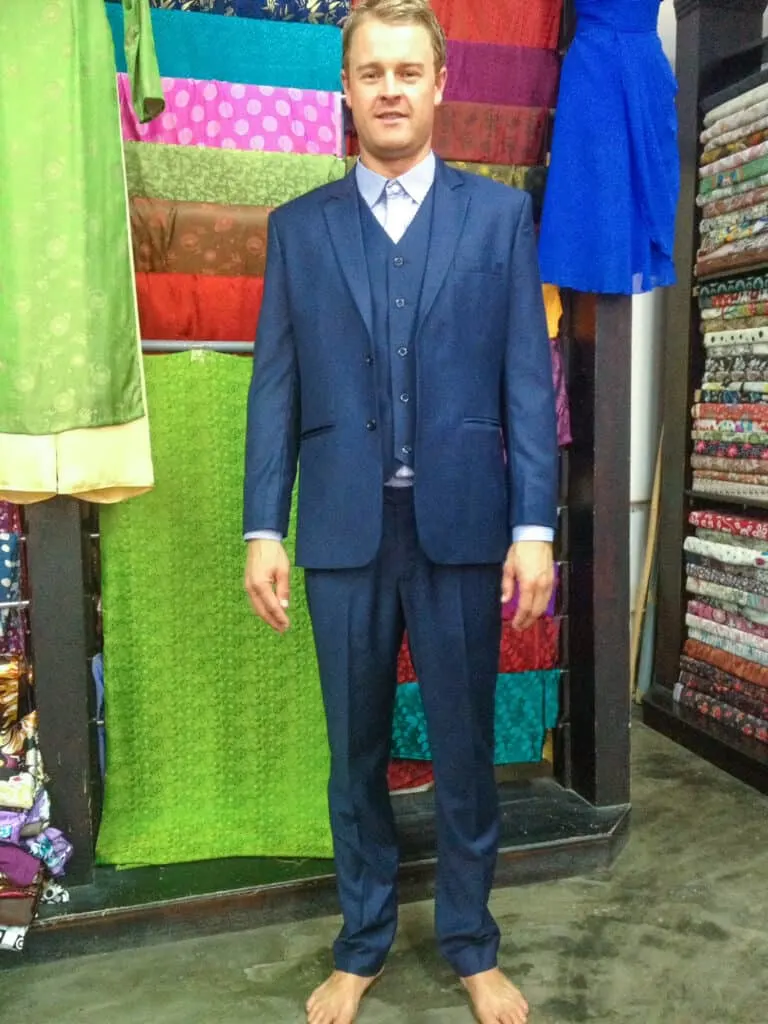 Take a picture of what you tried on
We found some shops told us they had 'sold' the sample we tried on. In all cases it was simply removed and put back a couple of days after the purchase was complete. I get the impression they don't want you to compare your garment with the sample. A really good example of this is when I ordered my dress. The one I got back was red but I tried on a peach dress. They said the sample had been out in the sun and the fabric was bleached. I am not sure how I was supposed to know this when I ordered it.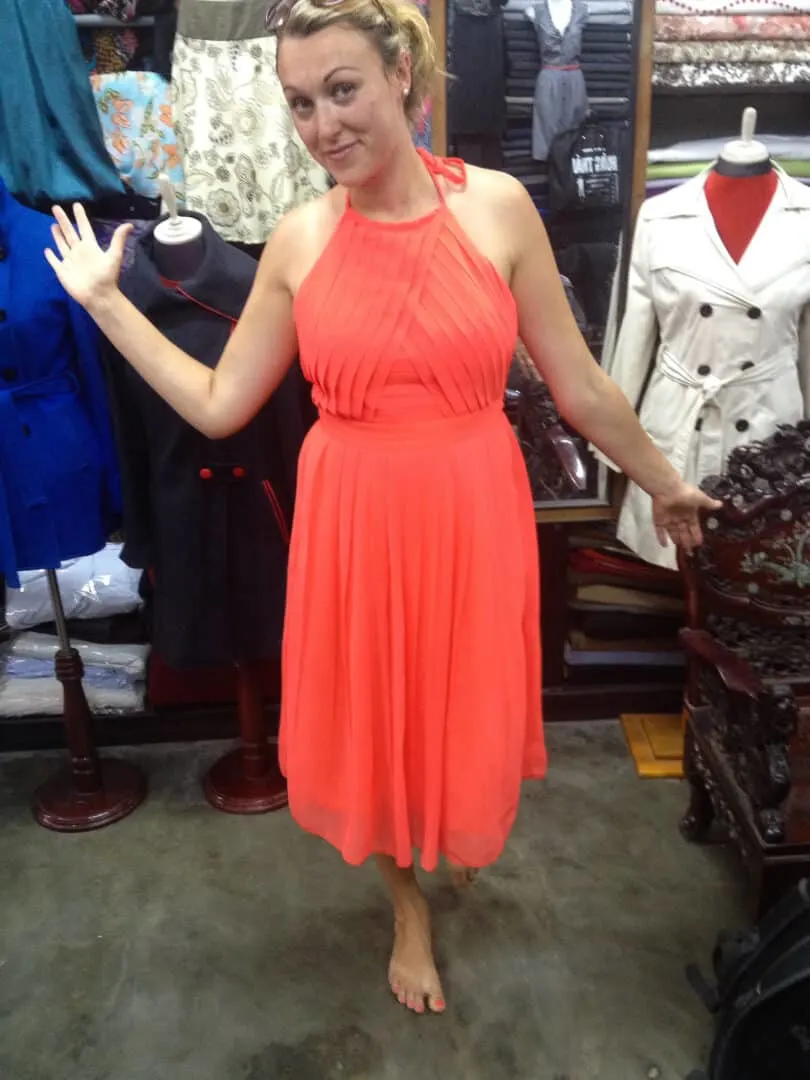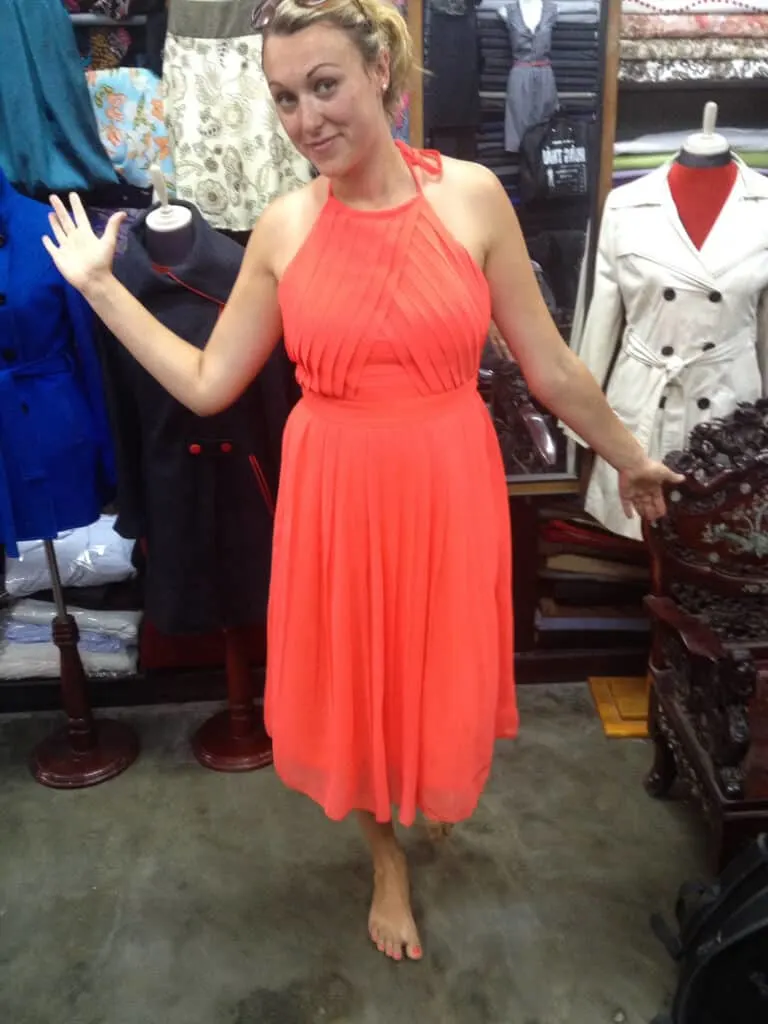 Ask for a sample of the material or leather
Sometimes the quality of the material might be quite different. Or as explained above the colour may be quite different. It is best to take a sample so there is no confusion.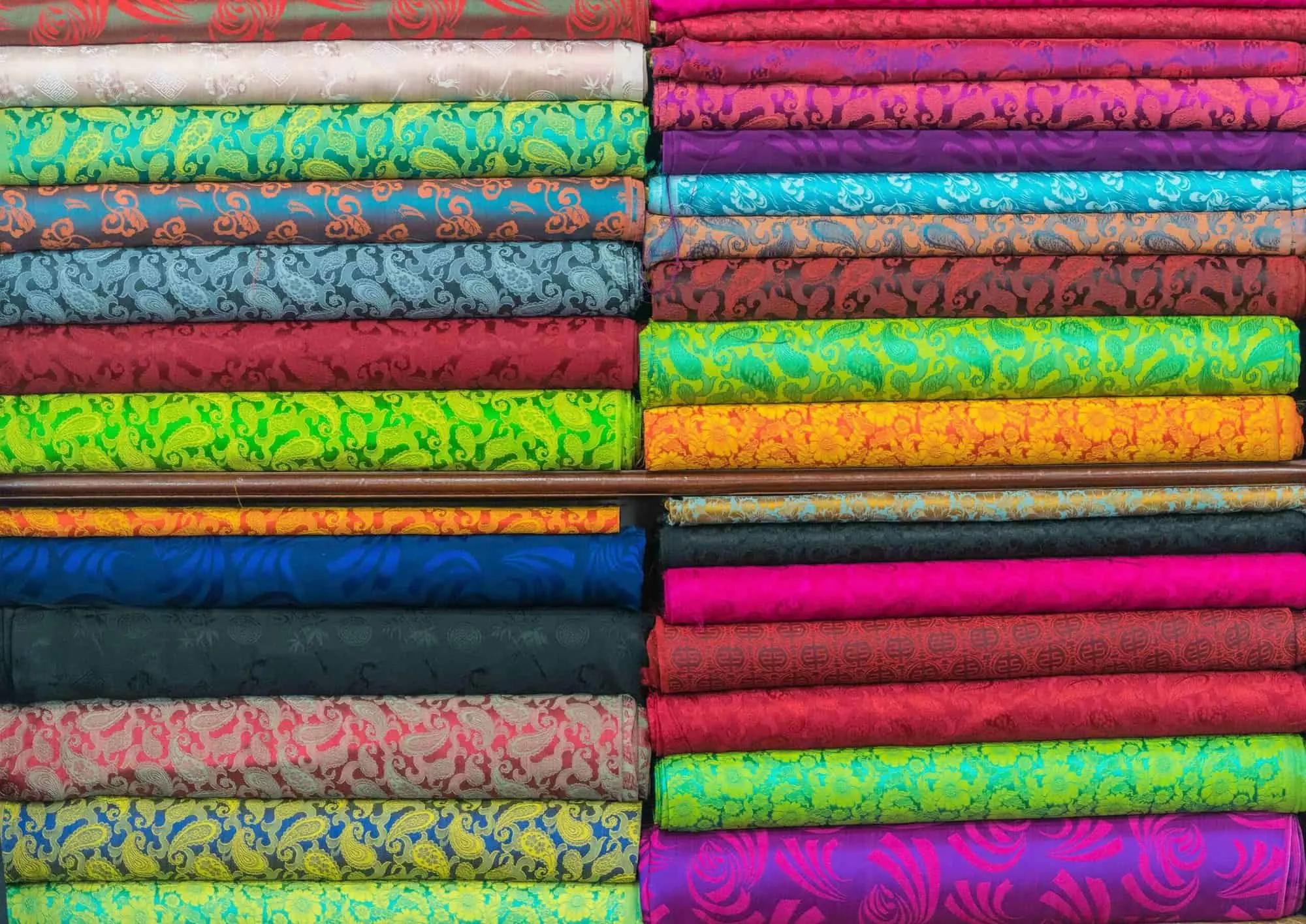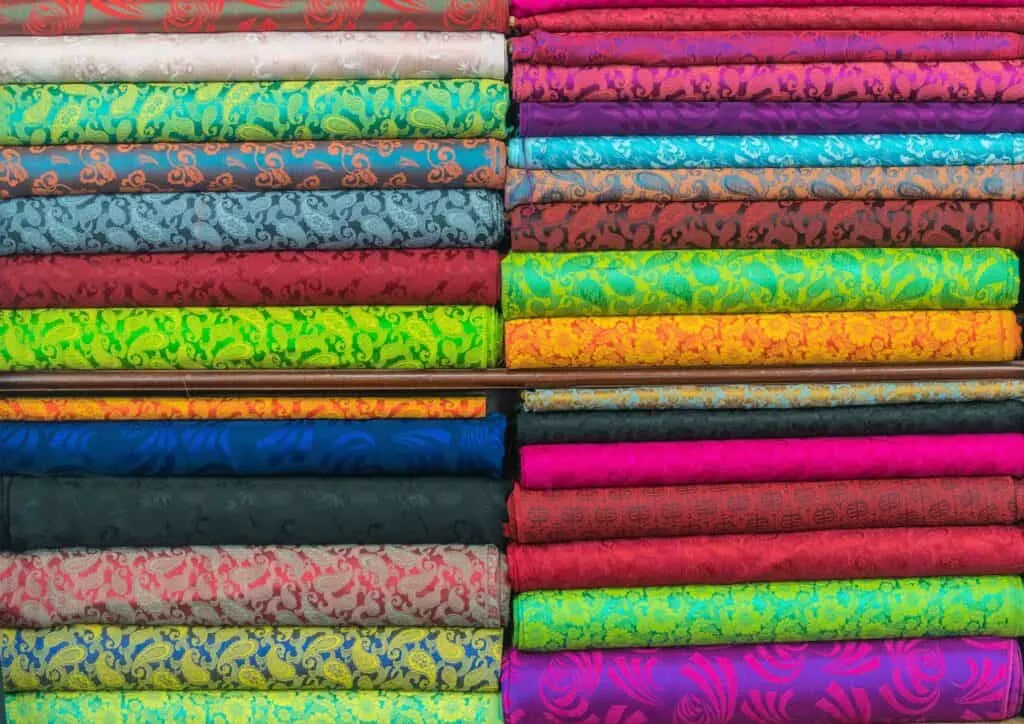 Have an idea of what style you want
Take sample pictures with you. Many tailor shops in Hoi An conveniently have wifi. They are happy to look at pictures of what you want and make suggestions. Alternatively, if you like some of there samples you can just have one of them made.
Allow plenty of time
Arrange fittings at the beginning of your trip. Allowing time to visit back during your stay for refitting. If the tailor is rushed, it is likely the quality will be compromised. Tailors in Hoi An are generally used to turning clothes around in a day or two, but it's better to play it safe so that you have time if anything needs to be adjusted.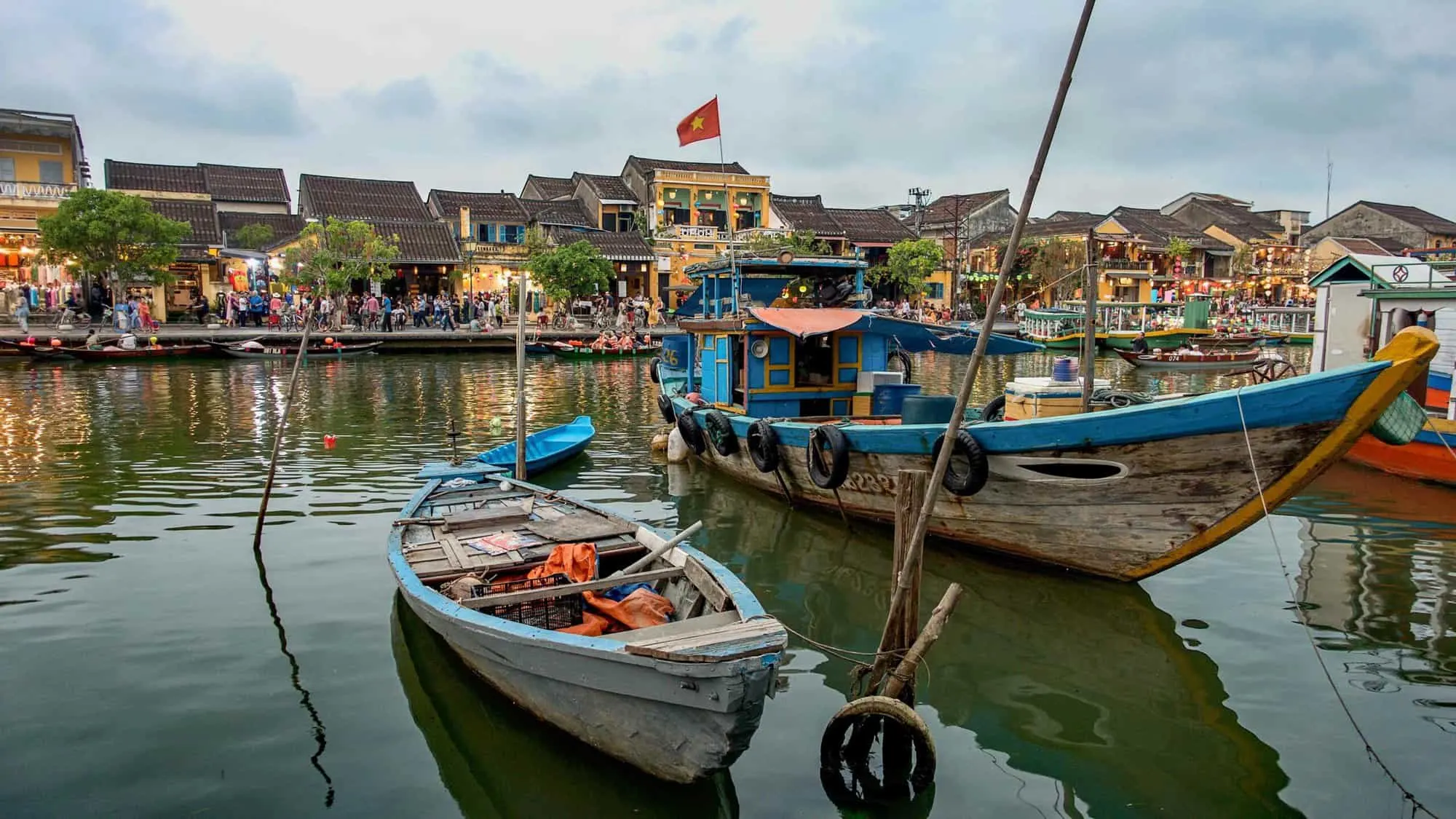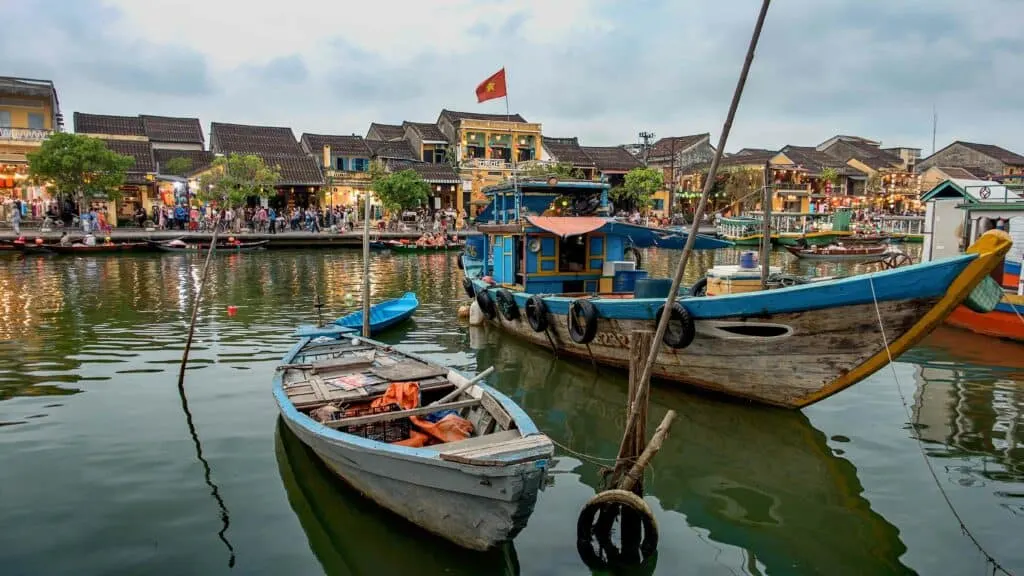 Check the stitching for any flaws
Ensure to check all garments and shoes for stitching flaws. Making sure there are no loose strings or untied ends. it should be neat and tidy. When it comes to shoes, ensure the sole is glued / stitched on well.
Check the prices for postage
Shipping is quite reasonable if you are happy to receive it after around four months. Otherwise if you need it quicker, it is possible to send it by air but will cost more. It is important not to get carried away with buying too much stuff. Especially if you are going onto other destinations and don't want to carry them with you. The post office in Hoi An have a comprehensive list of prices and options in English.
Do you have any further tips for getting clothes tailored in Hoi An, Vietnam?. I would love to hear from you if so, please leave a comment.
Ready to book your trip? Find the best deals on hotels, rental cars and travel insurance!
If you like our tips you may also like: