Community post by Jane ~ Koh Phangan is a 30 minute ferry hop from Koh Samui and I would certainly recommend you check it out. Famous for its full moon party, many families may give it a miss due to its hedonistic reputation.
We visited for a week in December and found it really easy to explore Koh Phangan with kids. It's much quieter than its neighbour, Koh Samui, and is a far more rugged and less developed island but still with all the essentials you would need when travelling with kids.
KOH PHANGAN WITH KIDS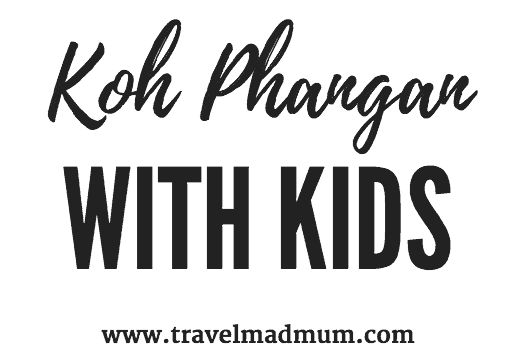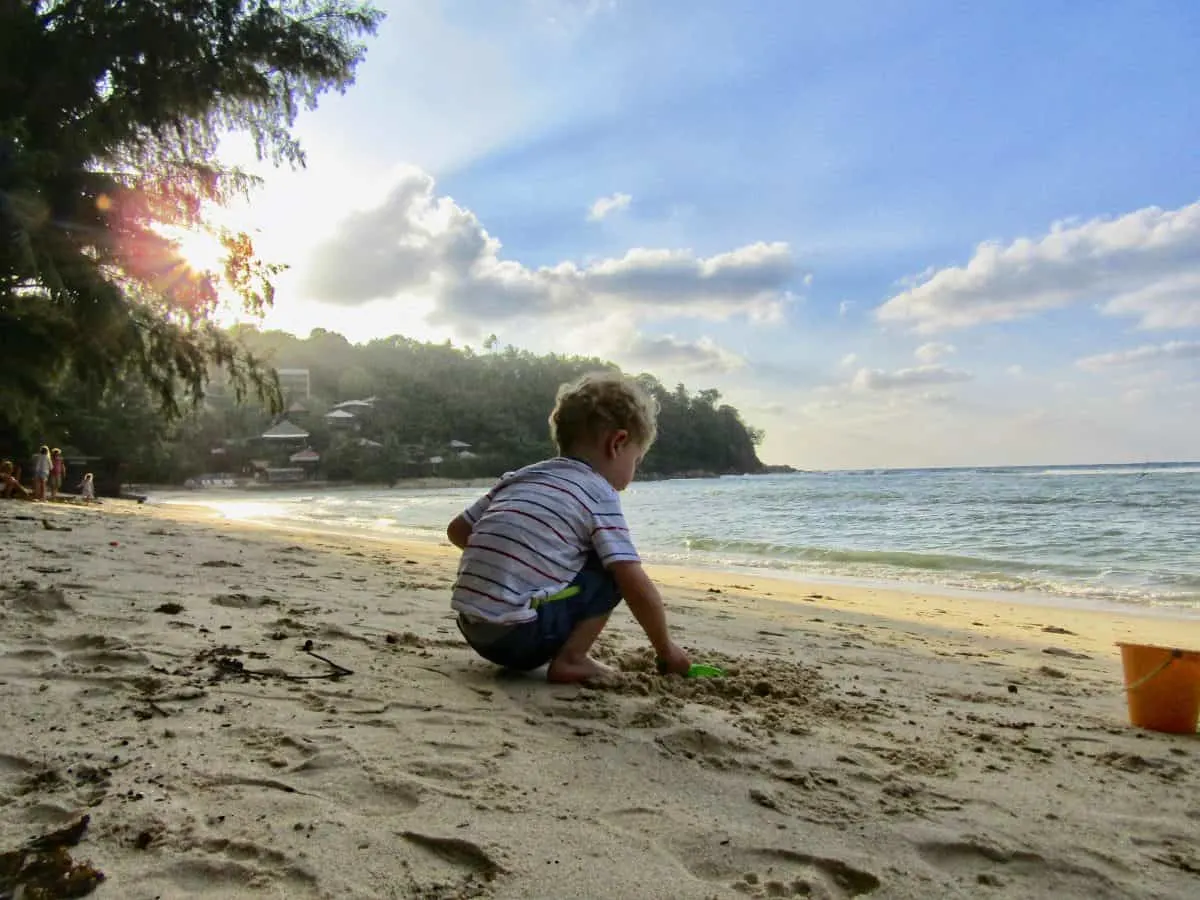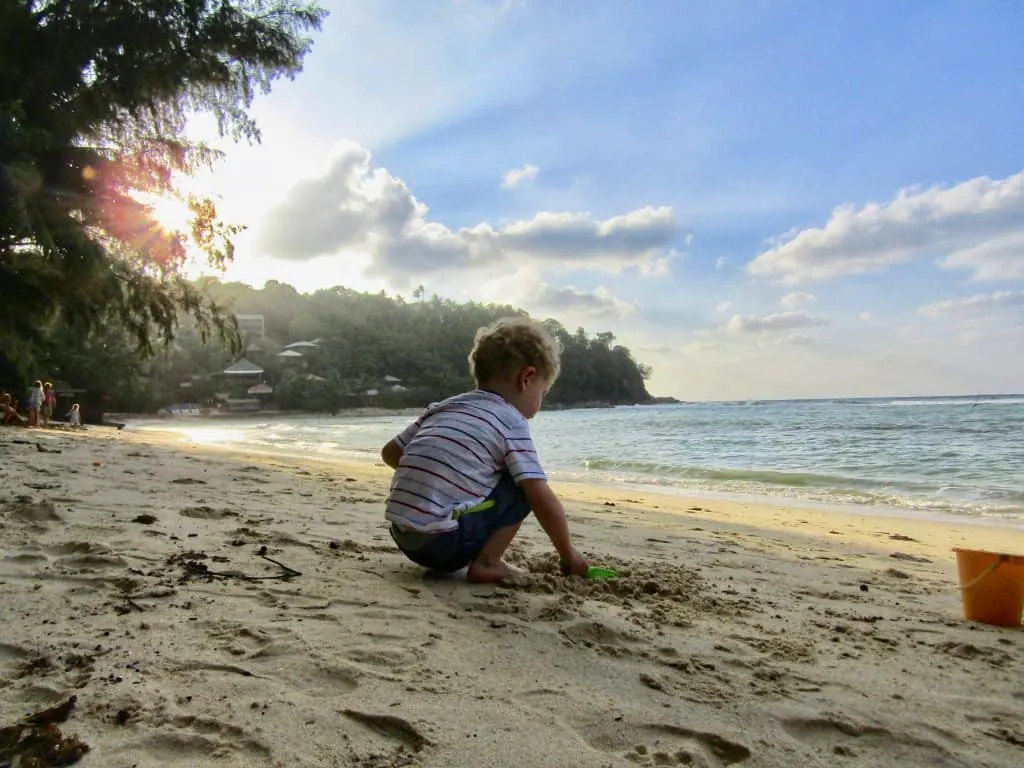 Getting there
The ferry over from Koh Samui was really cheap, less than £10 for the family of 3 from Ferry Samui. We only needed to be at the ferry terminal fifteen minutes before departure and it was less than 30 minutes journey time. The staff helped to load our bags and it was quite an adventure.
It was windy when we sailed, however, it wasn't very rough and my son Bruno really enjoyed it. The photo below doesn't exactly capture his enthusiasm, but you get the idea about the views! There are plenty of taxi's at the port of Thong Sala waiting to whisk people off to their destination on Koh Phangan.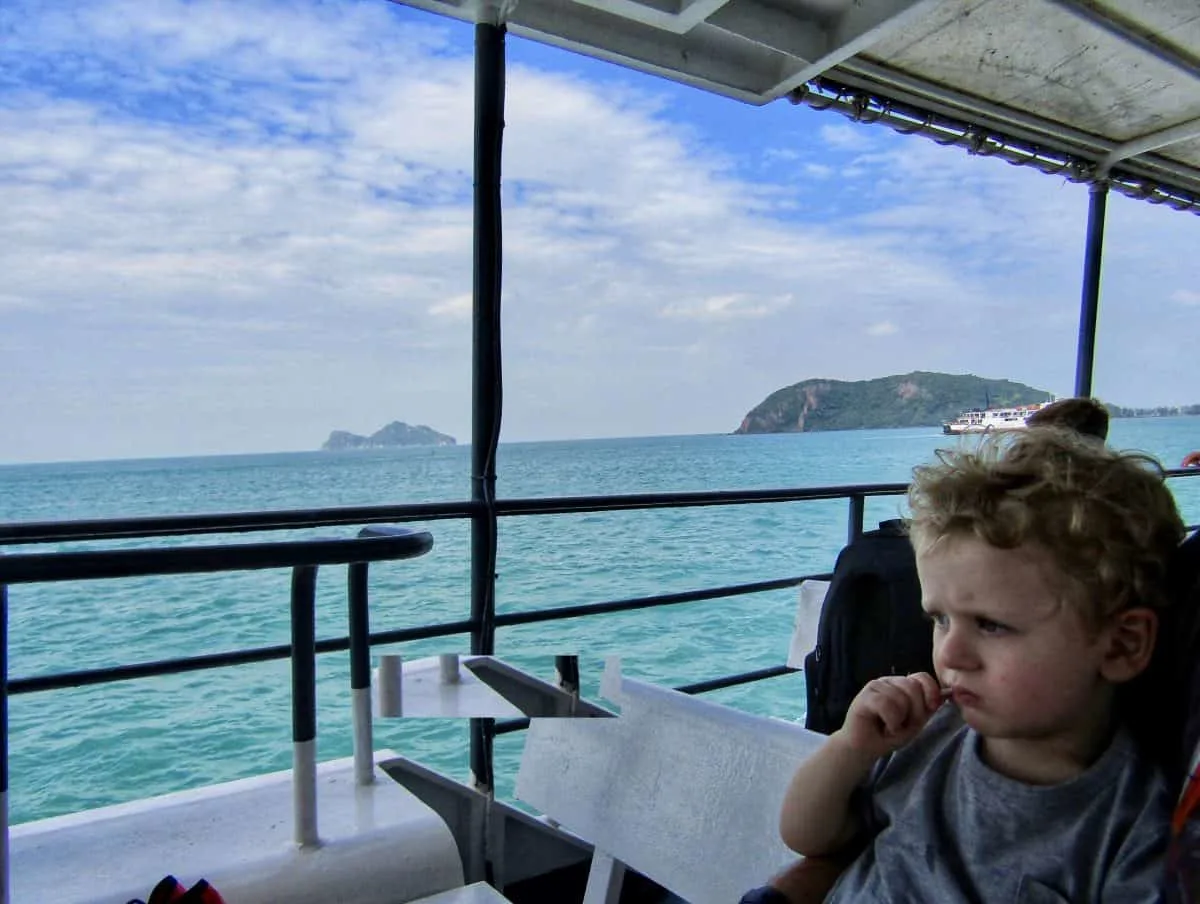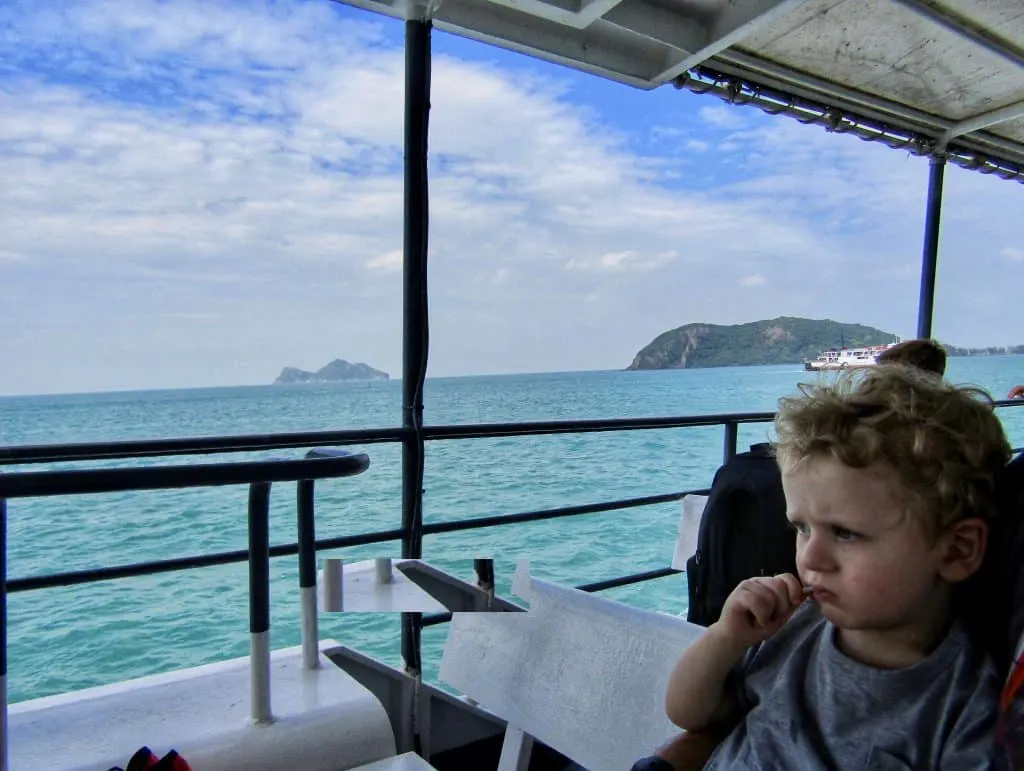 Play
Phaeng Waterfall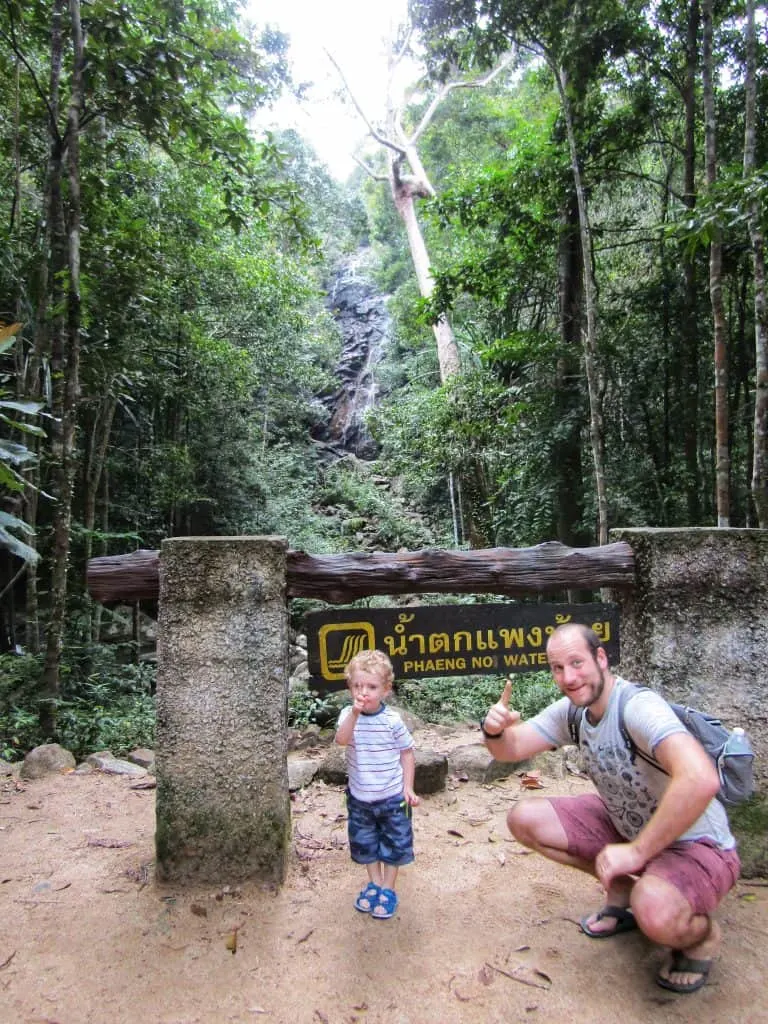 We had a great excursion visiting Phaeng Waterfall on Koh Phangan. It's the islands largest waterfall and very easy to access. Plus there is no admission free into the national park to go and explore. My son Bruno is a big fan of a challenge, specifically stairs (see my Koh Samui post) so he was in his element taking on the climb. Less than 50 meters into the hike, we were at our first of the waterfalls to see.
It was amazing to be in the lush rainforest with the sounds of birds and monkeys in the tree's. Sadly we didn't spot any monkeys, I think I was making sure Bruno stuck to the path, As you can see, we are in flip flops, although you may want to wear slightly sturdier footwear if you went after some rain. It took us about 30 minutes to walk to the top and that was at a slow toddler pace. It really is a good place to let kids explore and have a change from the beach.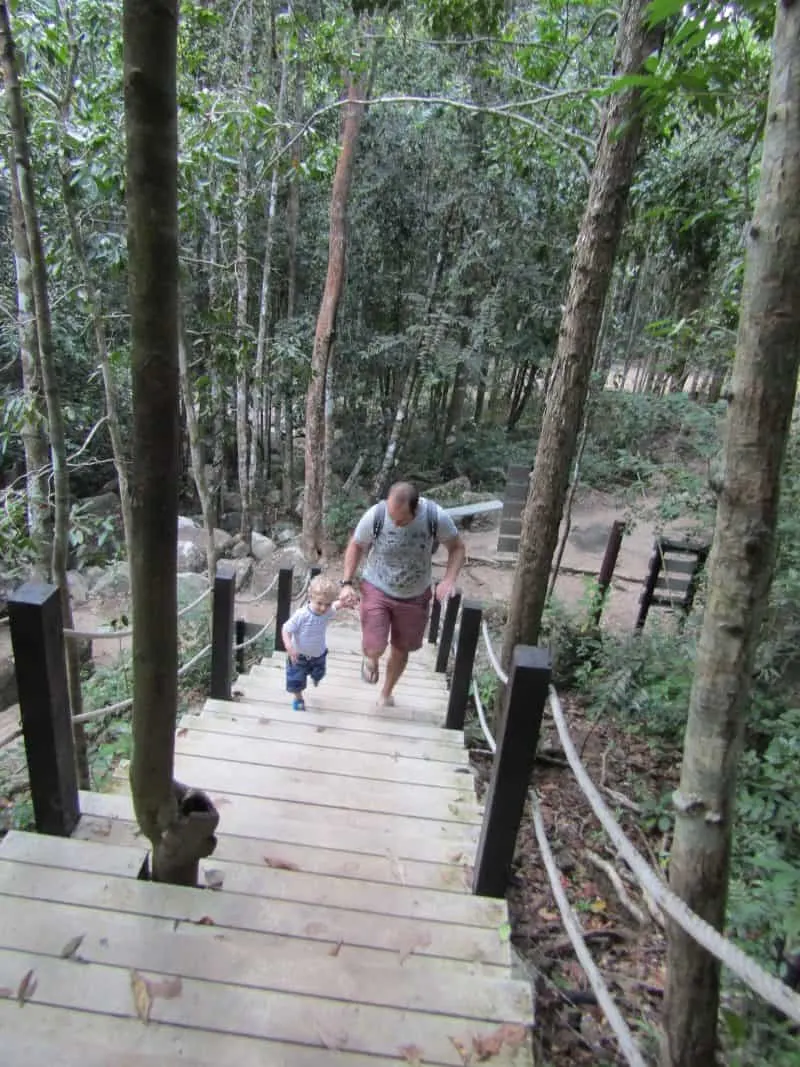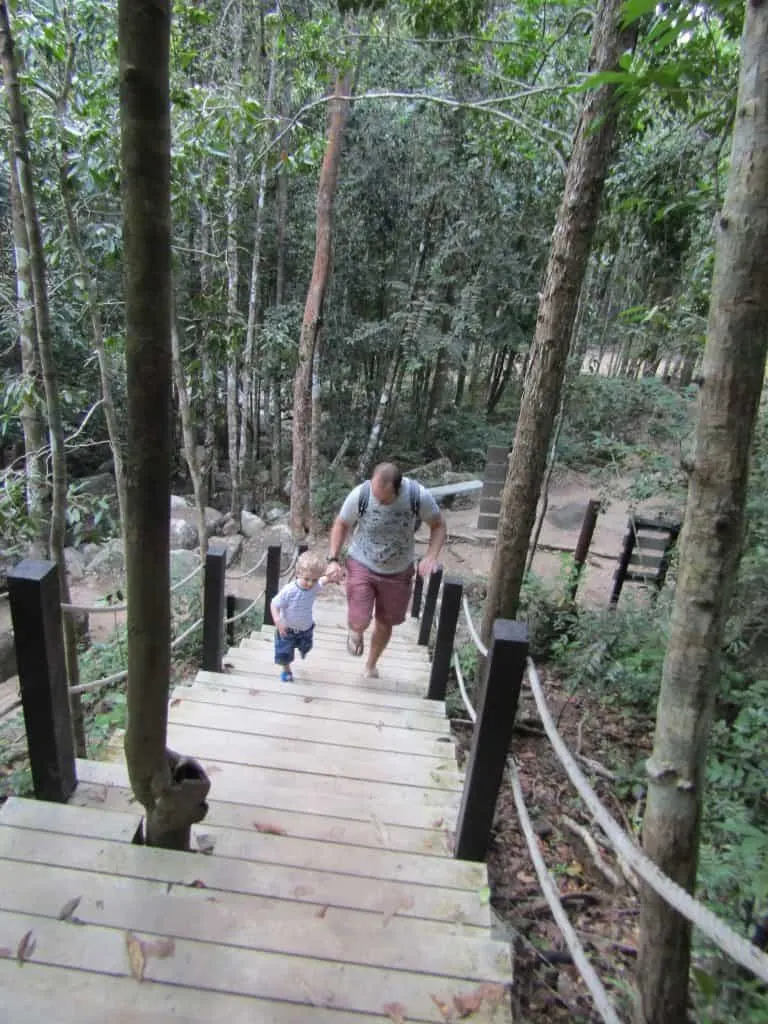 Haad Salad Beach
Talking of beaches, I thought I would mention our favourite one on the island. With the slightly unusual name of Haad Salad, or Salad Beach, it is hard to find a more beautiful spot. Less than a kilometre long, it was sheltered and very clean. It seemed to be the go-to place for families which was lovely as my son had quite a few play mates on the beach. It was a low key place with small hotels – no high rise buildings or chains here. If you are exploring the island, I recommend checking it out.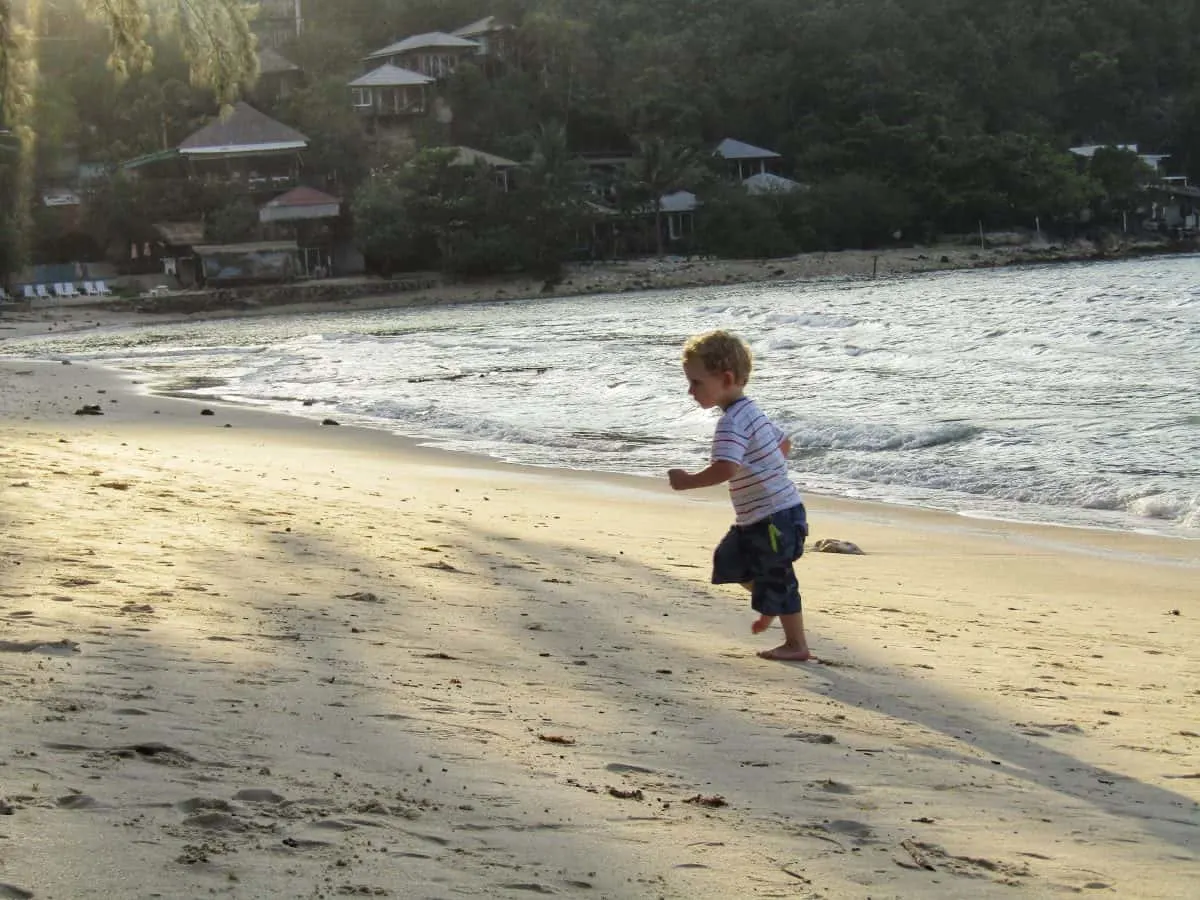 KOH PHANGAN WITH KIDS
Cooking class – Panviman Resort
I was keen to try my hand at Thai cooking whilst on the island and the Panviman Resort offers great lessons. My son was too young to join in but they are more than happy for older kids to have a go. You can choose to have a private or group lesson and you decide on the dishes.
I had a 1:1 lesson which lasted an hour and in that time we made chicken satay and pad thai. You get an apron, cap and certificate, along with the recipes for the dishes you have made. Whether you do this with kids or not, it is a great way to spend an hour.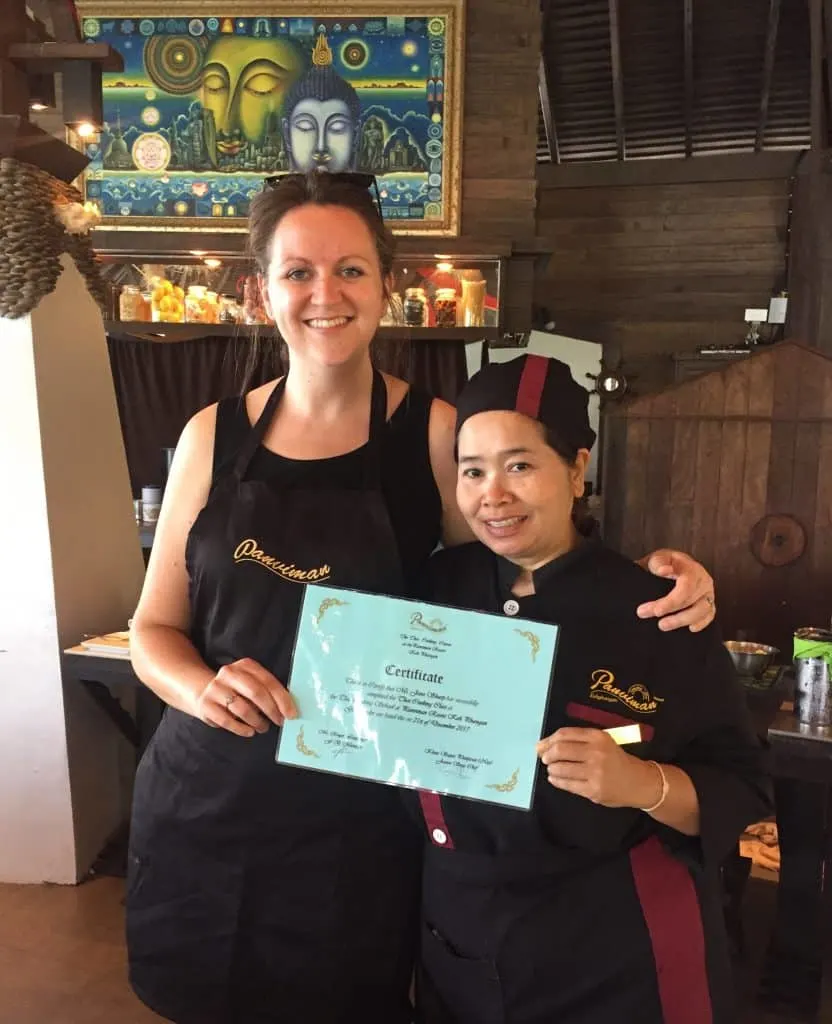 KOH PHANGAN WITH KIDS
Stay
Panviman Resort
The Panviman is located on the north west of the island and is one of the best hotels in the area. At first glance, it may not appear to be geared up for kids, more honeymooners and couples. However, Bruno was well and truly catered for and treated like a king. When we arrived, Bruno headed straight to the play area in reception which had loads of toys and books which you can borrow during your stay.
The resort is made up of a collection of villas, pools, restaurants and a spa all sprawled across a hillside. We were staying in a Deluxe Jacuzzi Grande room, perched high up on the site. The accommodation was spread over two floors, with the bedroom and living area on the top floor and the vast bathroom with jacuzzi below.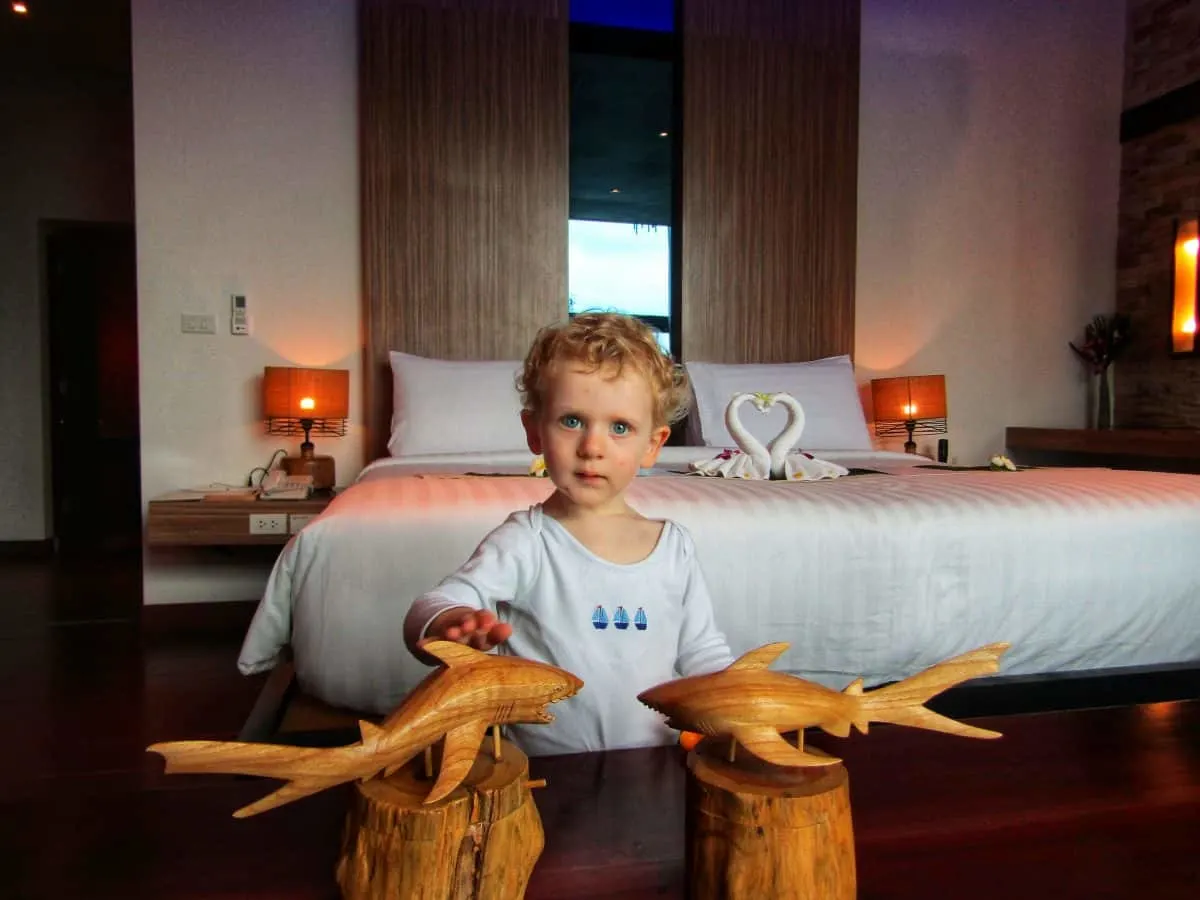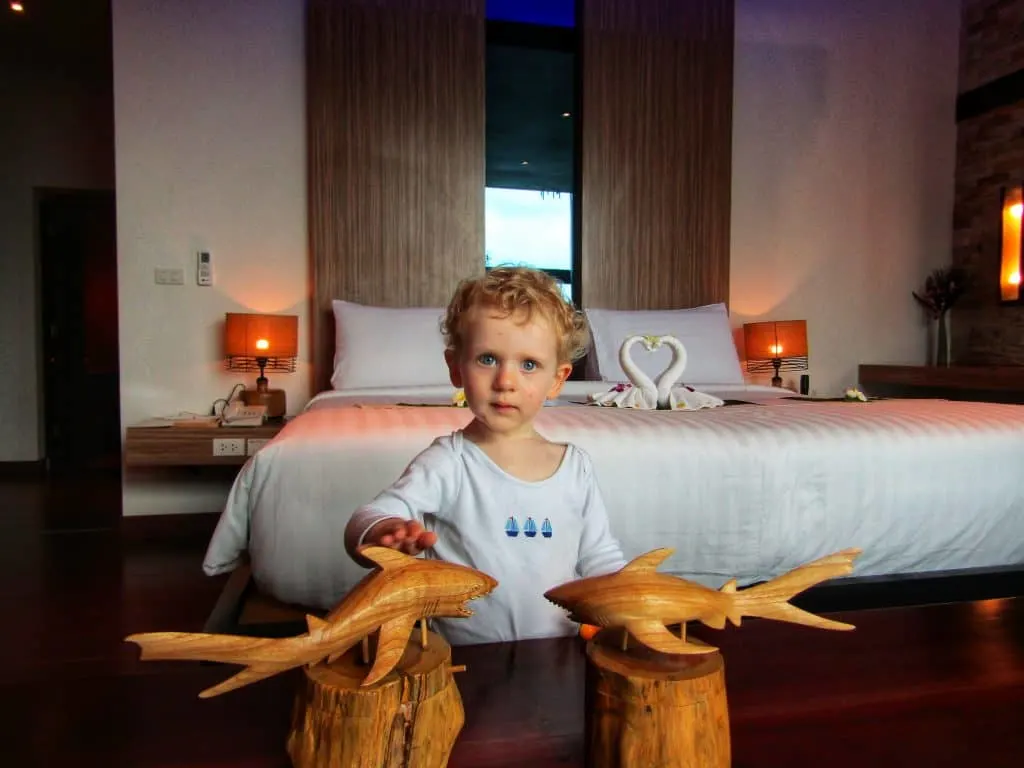 I looked around a few rooms at the Panviman and the Jacuzzi villas have the most modern interior. The other room types are much more traditional in design with beautiful Thai carvings decorating the room. The star of our room was the huge jacuzzi bath on the lower floor. Our's didn't come with the best view's due to the trees but I believe other villa's jacuzzis had sea views.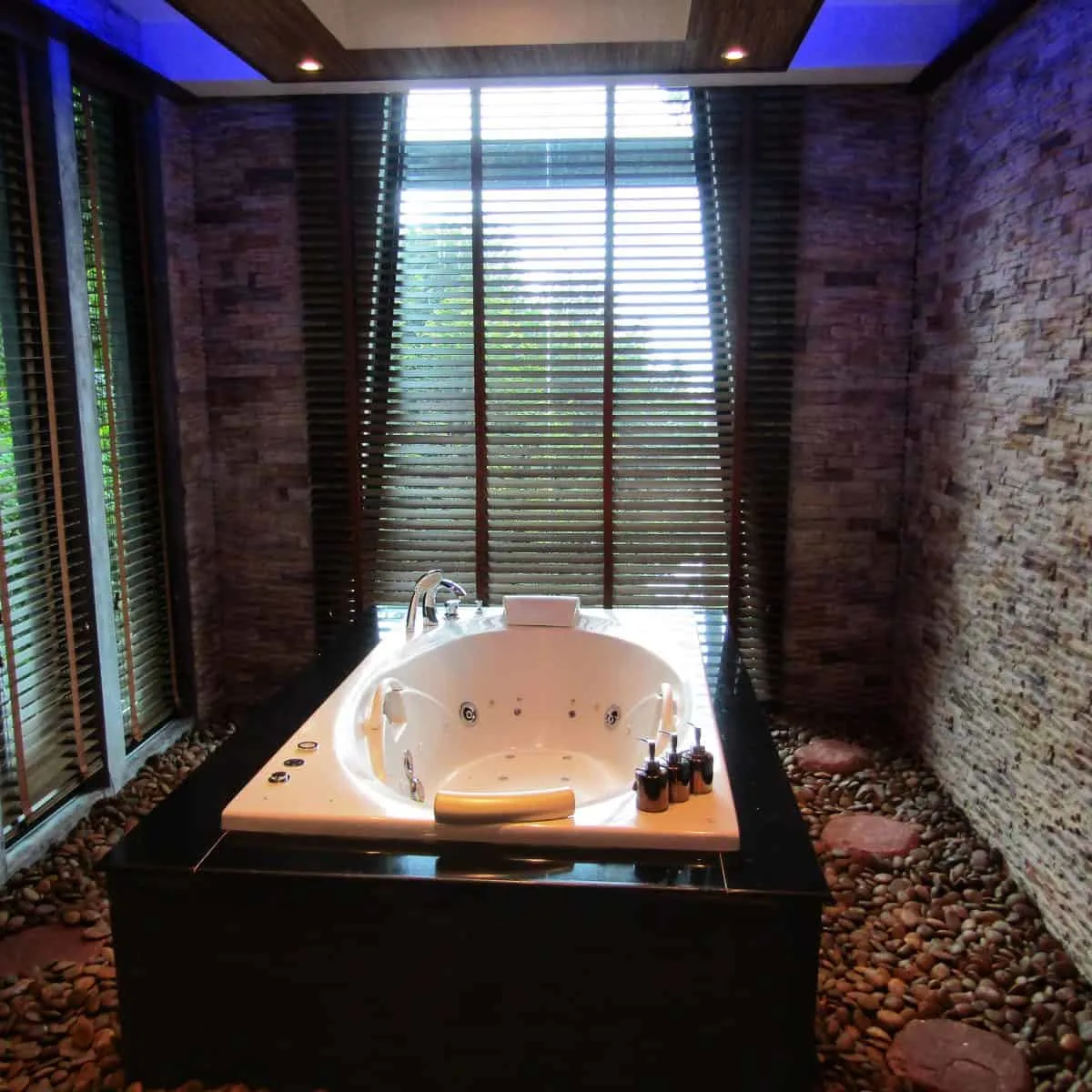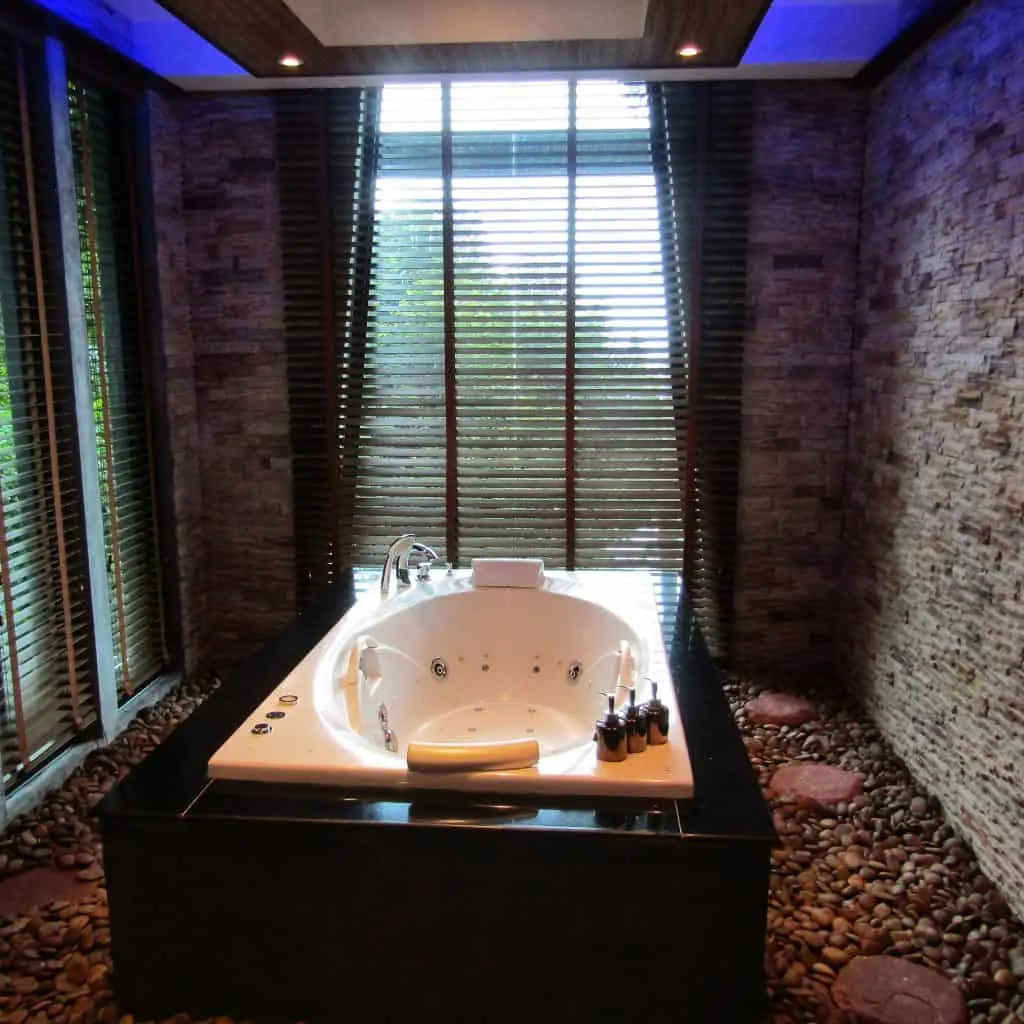 Due to the nature of the terrain, they run a free tuk-tuk taxi service across the site which was really convenient, not to mention fun. We never waited more than 5 minutes for a lift back to our room or down to the pool and Bruno absolutely loved the ride.
The villa was spotless however, as a word of warning, the floors in our rooms were extremely slippy. Bruno fell over a few times and I completely stacked it prompting a visit to the First Western Hospital for an x-ray on my foot! If you are looking for travel insurance, check out World Nomads.
KOH PHANGAN WITH KIDS
Eat
Panviman restaurants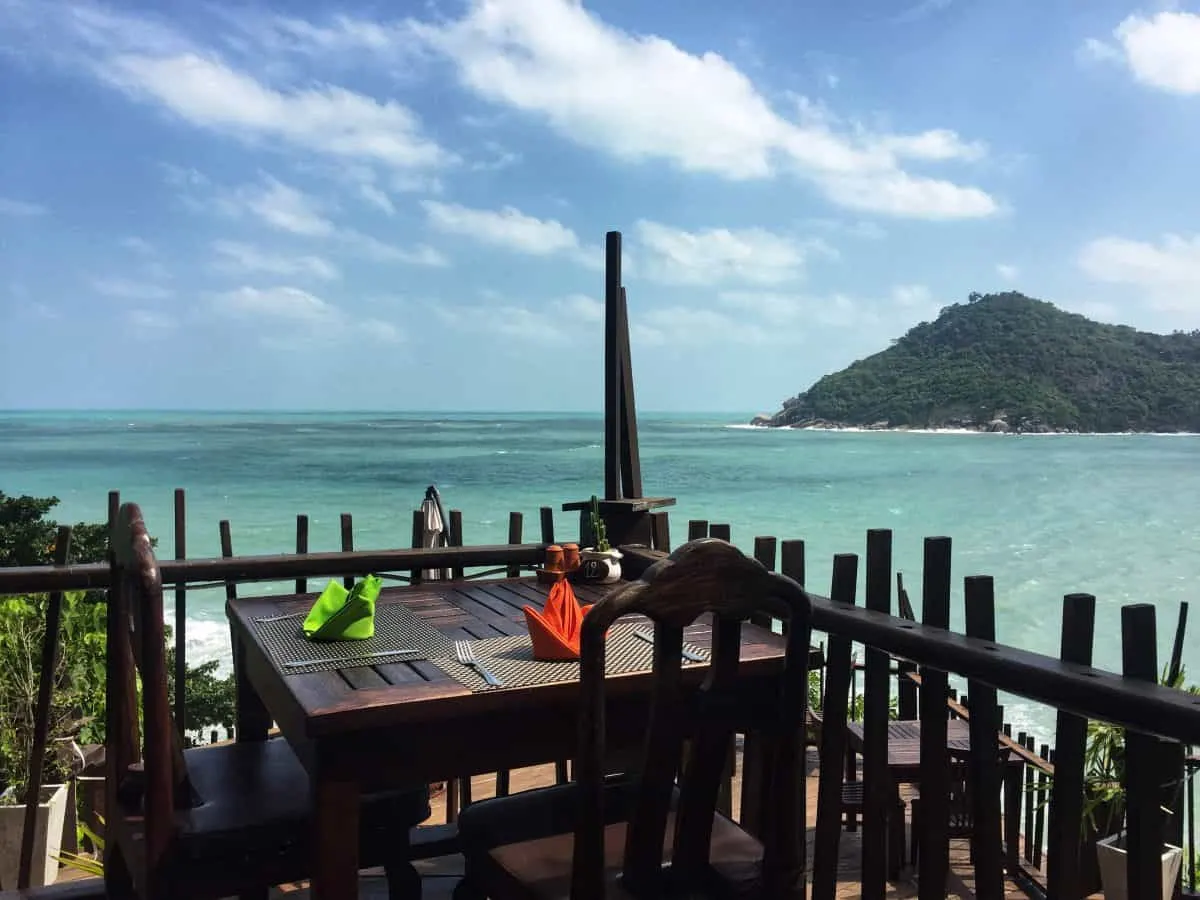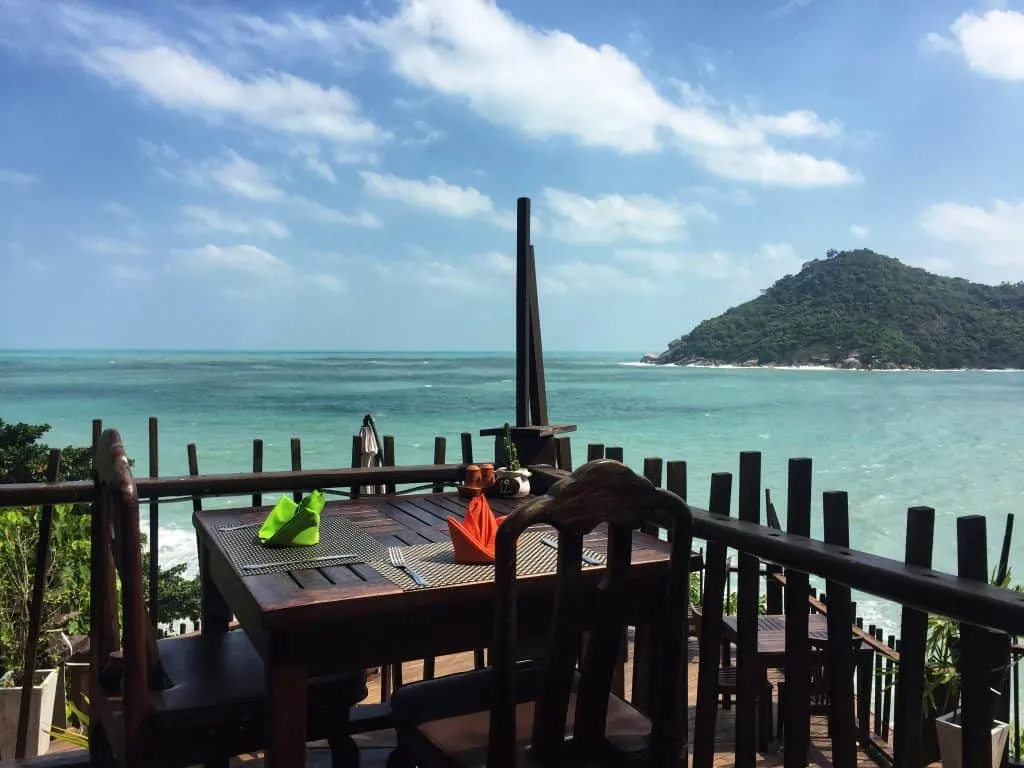 The food at the Panviman was delicious and we were all well catered for. Bruno was not a huge fan of the oriental cuisine in Thailand, but was more than happy to tuck into their western kids menu. There was a vast range of options for him at lunch and dinner which was fantastic to give him some variety. We were also provided with an art set at meal times which kept Bruno entertained.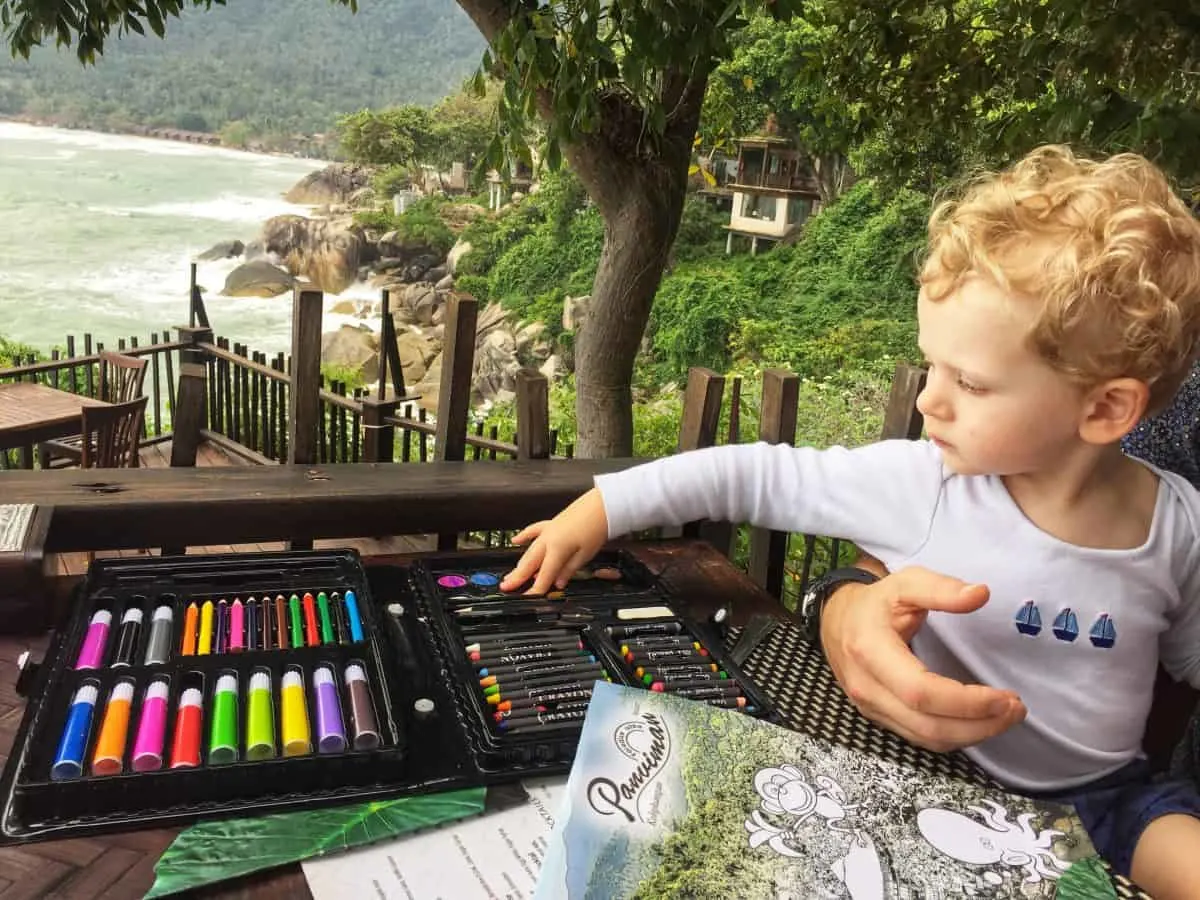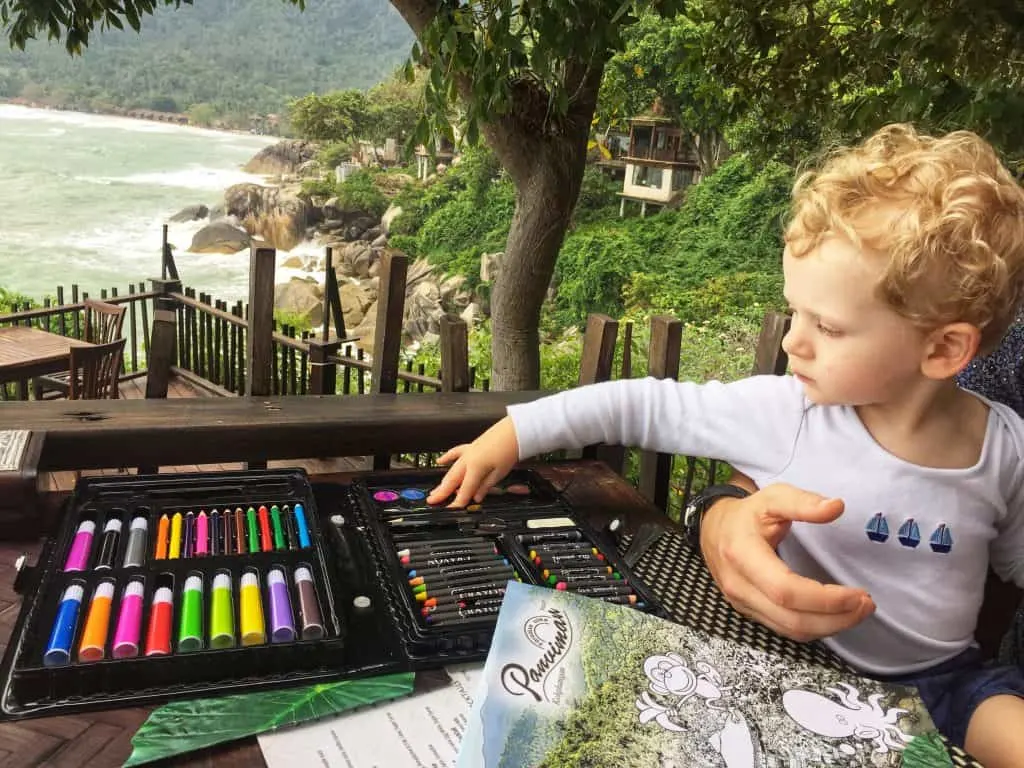 KOH PHANGAN WITH KIDS
Salad Beach Hut Restaurant
If you do head over to Haad Salad beach, I recommend the beach front restaurant attached to Salad Hut Beach huts. The food was very reasonable and they had an excellent kids menu. The staff were fantastic with Bruno, walking him around to see the pet fish and toys whilst my husband and I enjoyed our meal. The vibe of the place was also really relaxed and the setting could not be better, right on the beach.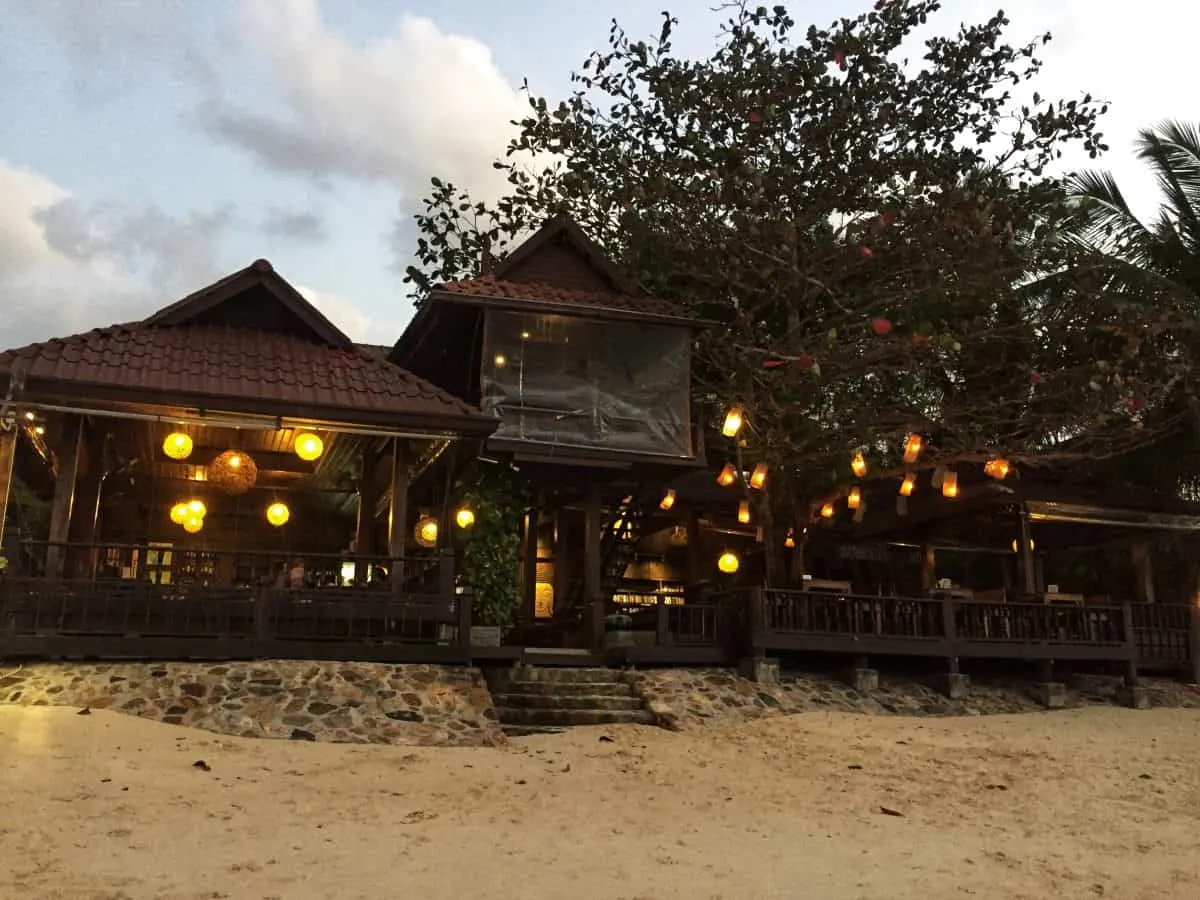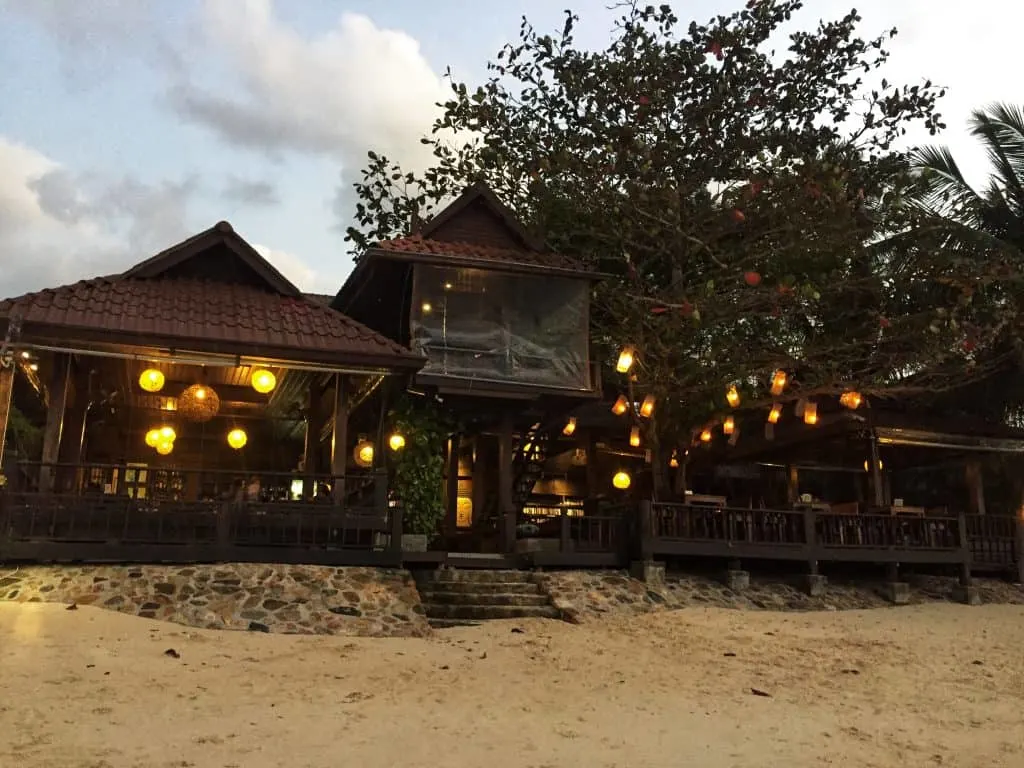 Have you found KOH PHANGAN WITH KIDS post useful? Leave a comment we love to hear from you. If we've helped you in some way, we would love if you could help us too. In this digital age there is a demand for immediate information online.
Being a patron is a new-age way of giving a small token of appreciation for this information, which takes time to put together, with no financial return. We offer exclusive access to blog posts before they are published as a thank you. We also offer travel advice and consultancy at different payment tiers. You can sign up to our Patron program here.
Related: Are you visiting nearby Koh Samui with kids
Disclaimer: This post has affiliate links. We stayed at Panviman complimentary in return for a written review. As always all views expressed our entirely my own.