I always thought my travel life would change drastically when I had a baby, and yes that has happened but what has surprised me the most whilst incorporating my little one into our lifestyle is how much a child can enhance your travel experience.
I still travel often, the main differences are we are taking things more slowly, factoring in naps and have had to boycott the nightlife aspect of our travels. There are so many ways she has improved it. Of course, I miss having a night time social life but my stamina is slowly declining these days so I can't say it bothers me too much.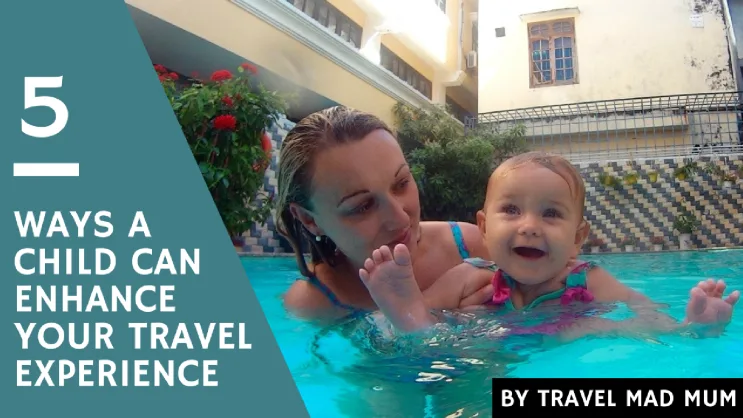 5 WAYS A CHILD CAN ENHANCE
YOUR TRAVEL EXPERIENCE
1) We chat to locals we may not ordinarily have an opportunity talk to
All too often locals and other tourists come and interact with Esmé. This is subsequently a natural lead into conversation. It has been amazing for us in getting to know other people, especially the locals. I can't see how I may have started a conversation with these people otherwise.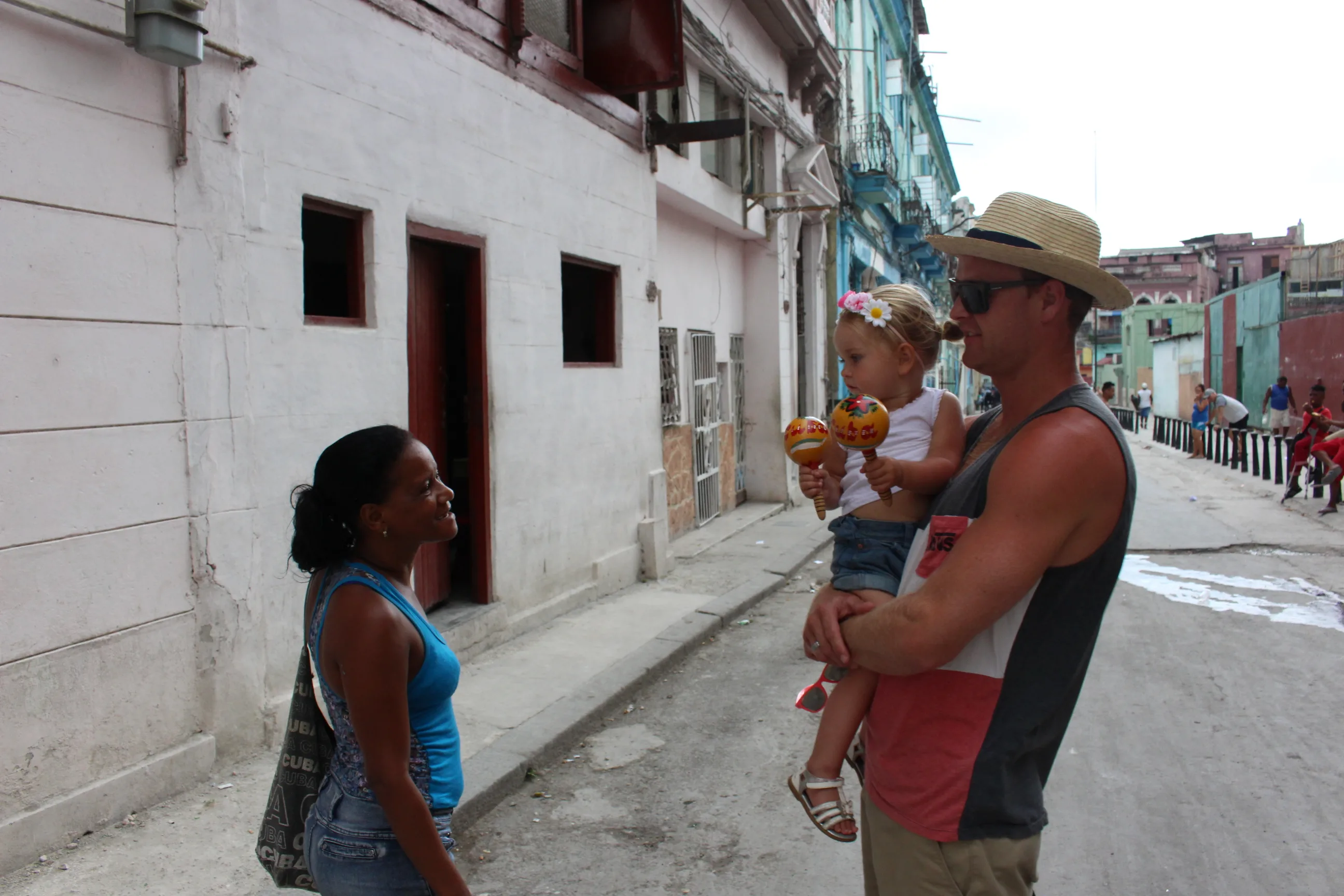 2) More often than not we get to skip arduous queues
Many airports and other such places notice us with a baby and take us to the front of a queue. It doesn't happen everywhere but it's extremely helpful when it does. Recently when we were stood at the back of a three hour queue in Havana airport, we were taken to the front. The lady who was next in line had a melt down and gave us some serious evil looks. I felt sorry for her as she had been waiting for ages but I didn't get too involved as the staff dealt with her. Let's just say her attitude didn't go down too well with the staff. So as much as it is helpful, there will always be one or two haters. I say they should get a toddler to stand in line for three hours and then come back to me!
We also really feel the difference when travelling without Esmé through an airport- sooo much queuing!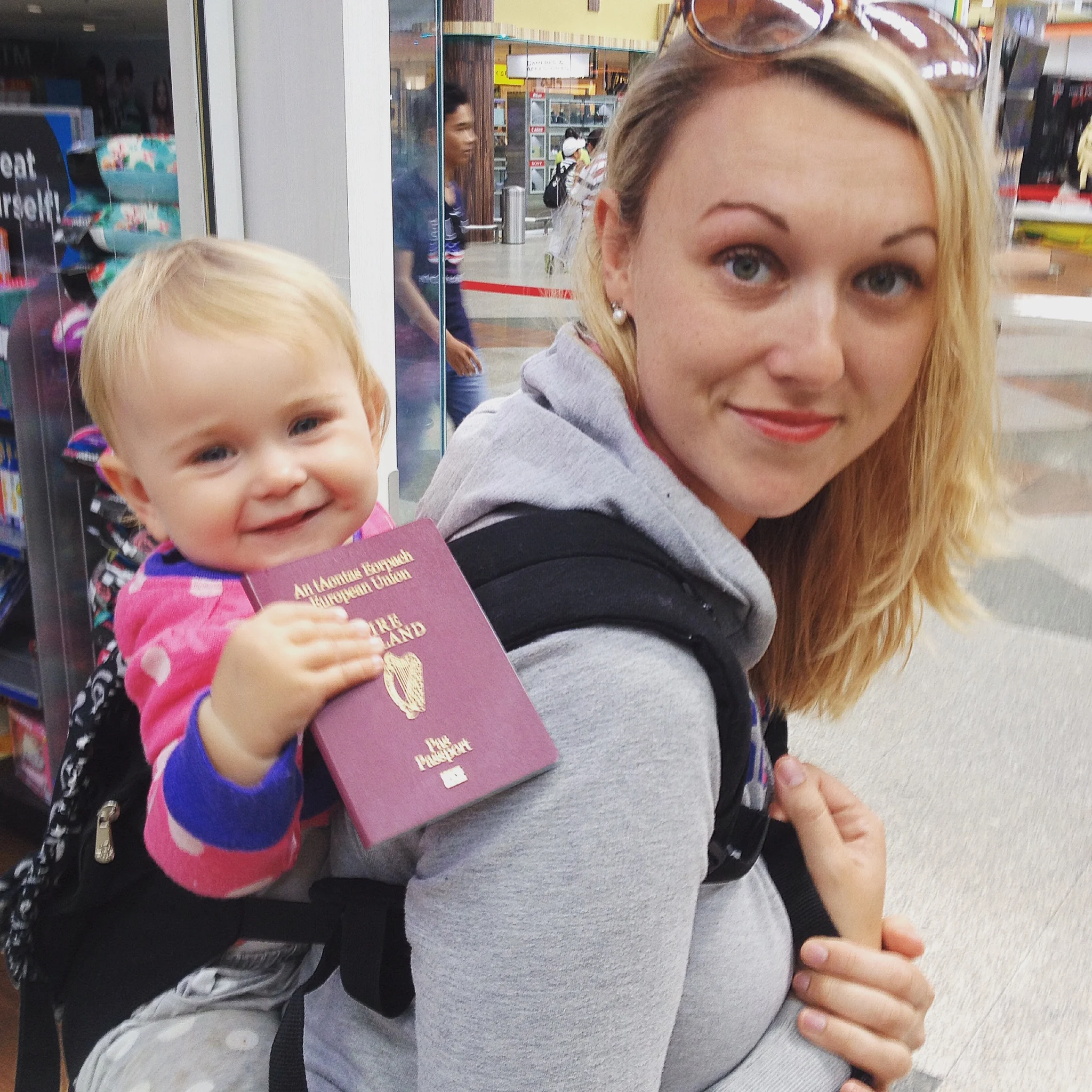 3) I see destinations through different eyes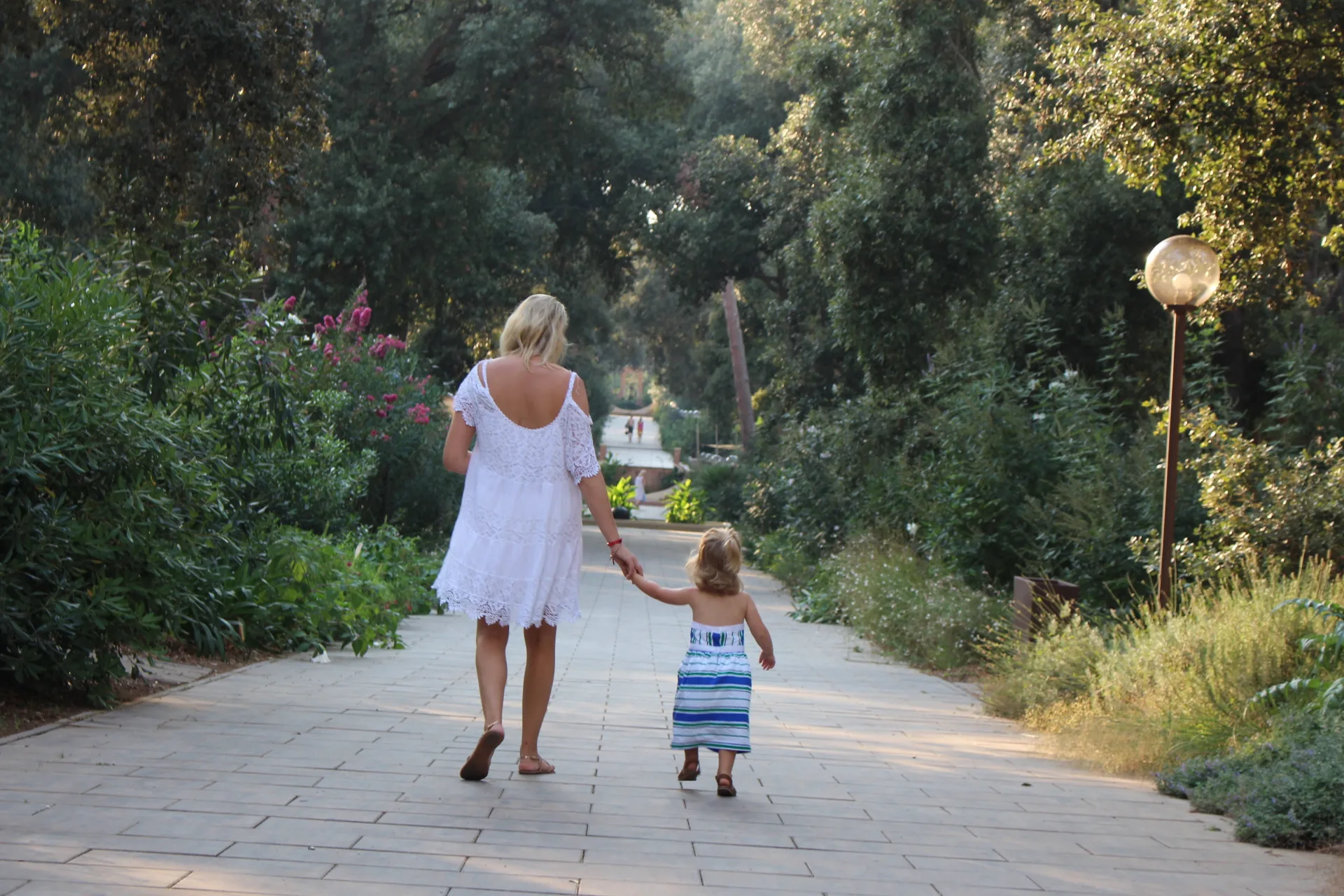 I definitely notice more of my surroundings in comparison to pre-baby travels. For example children in a playground, what are they like and how do they play together? Does Esmé enjoy being here? I notice things I would have previously not taken much of an interest in because Esmé has specifically pointed it out. For example when we were in South Africa recently she was fascinated with walking around a market that had lots of African jewellery so we spent some time exploring.
4) Taking it slowly actually means you get to know a place, its culture and the people much better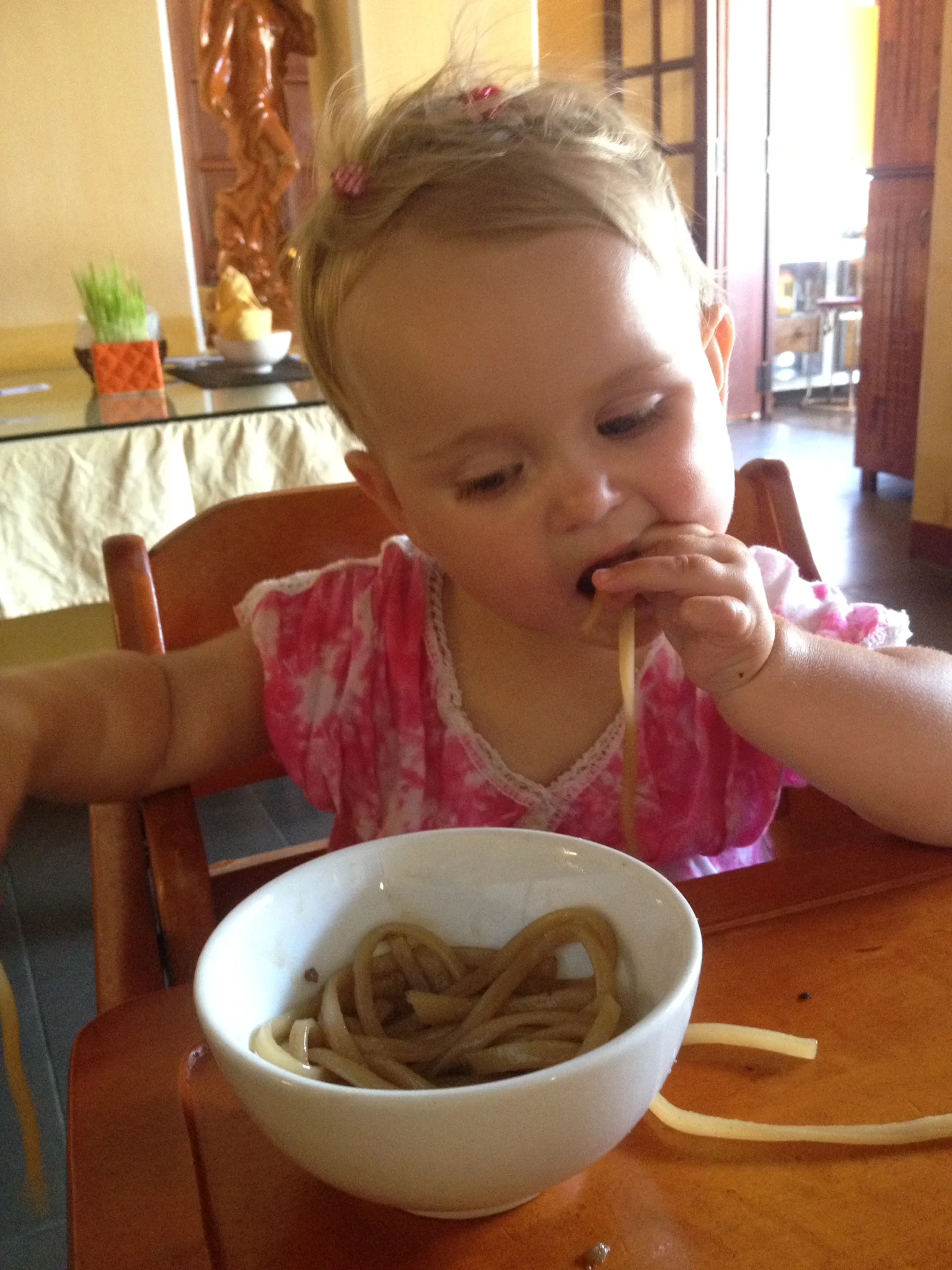 When we were in Vietnam for example, we spent almost two weeks in one city. I have never done that before. It was really refreshing to get a good feel for the area. I loved returning to our favourite spots throughout our time there. Although Esmé grew a liking to their local Cao Lao noodle dish and unfortunately did not eat anything for ages after we left.
5) We never have a hangover
It goes without saying party days are well and truly over. A stark comparison to pre-baby holidays when we use to feel a little shady hiding behind our sunglasses and requiring regular naps! It is quite nice to always feel fresh and take in the surroundings. Coconuts seem a good replacement- Just kidding!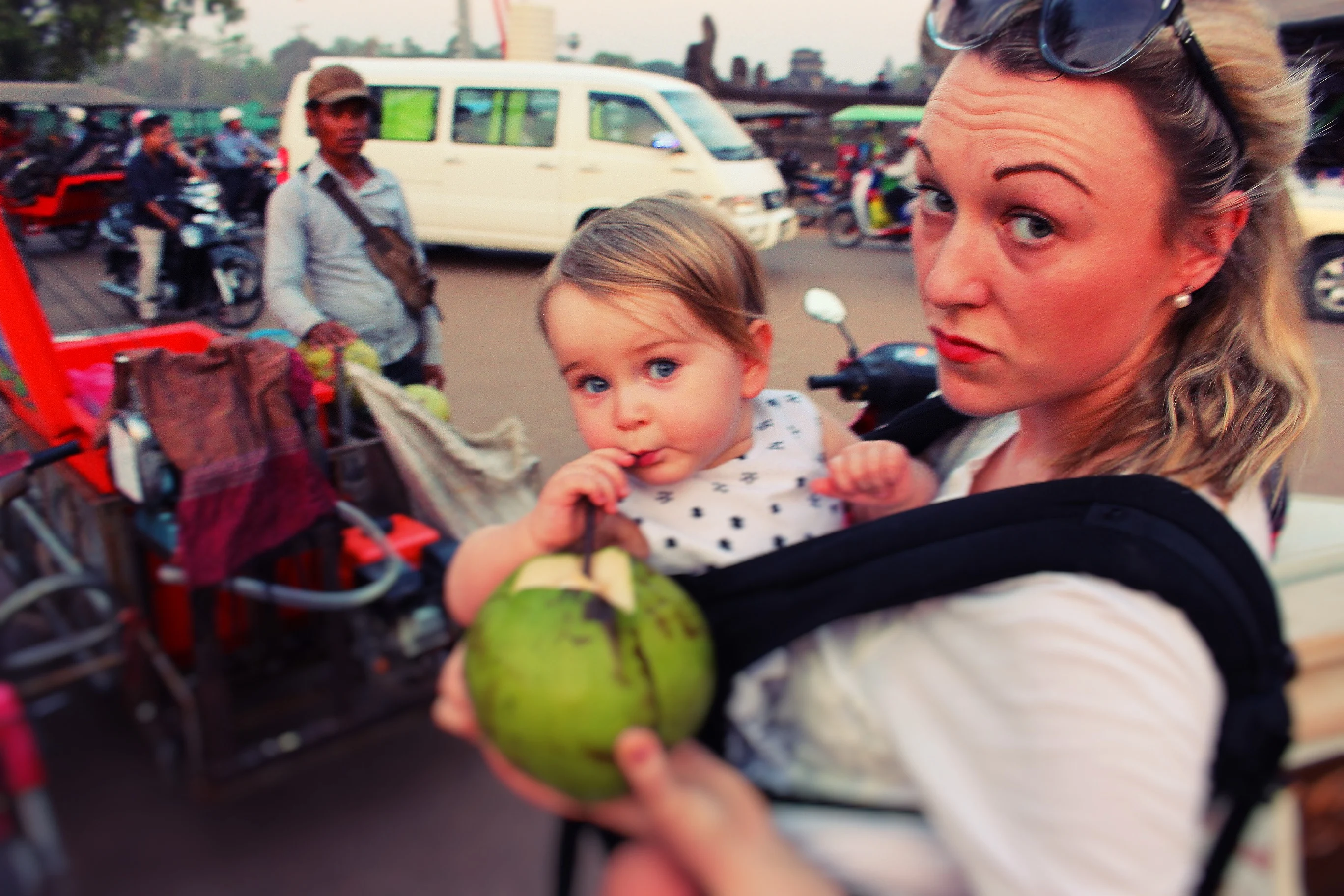 In summary…
Obviously it's not always perfect. Our disaster stories always seem to involve shit nappies and major accidents. So I am not trying to kid you here. I just want to highlight what is great. Positive vibes!!
Do you have any other amazing ways you feel your child has enhanced your travel experience ? let me know and leave a comment!
Related: Read the ultimate guide to travelling with an infant because as you can see it can be quite positive!
See also: