Every time we go to a new place, we do a little research into good places to eat. The hope is, we find the best of the best, to share with our readers When we visited Quito, we found Quitu Itendidad Culinaria. It's a highly commended and recommended place to eat, and possibly the best restaurant in Quito.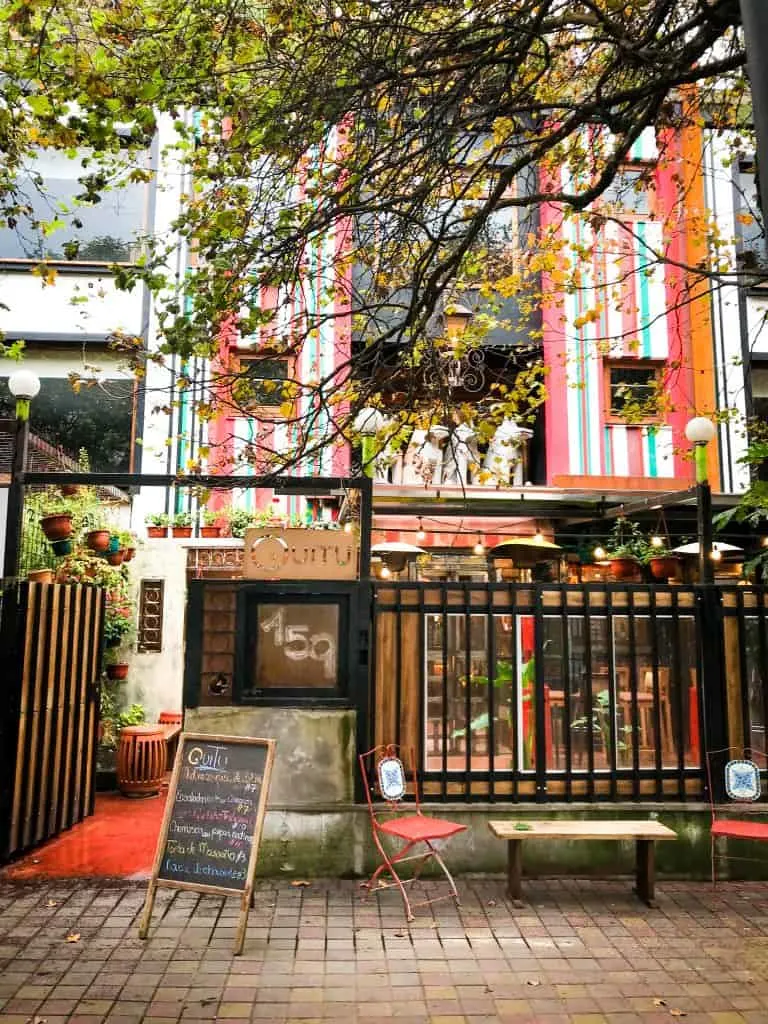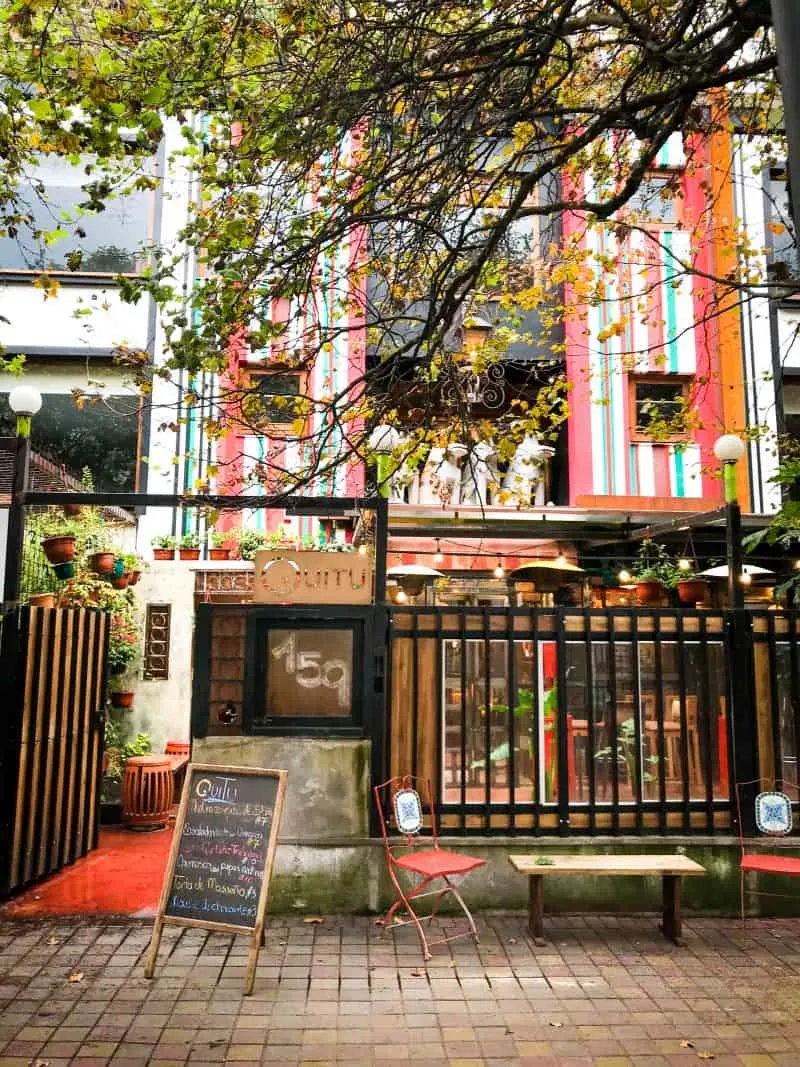 It was pouring with rain on the day we visited, the restaurant had the log burner going, mood lighting and cozy soft furnishings. It was the perfect place to hide away from the horrible weather.
Owned by an Ecuadorian chef Juan-Sebastian, he has travelled around the country working in many different places, collating traditional skills, recipes, ideas, and put a modern, fine dining twist on them in his own restaurant.
Quitu Itendidad Culinaria has a tasting menu that changes daily. It can be served alone, or paired with a drink. The menu is very reasonable, $35 for eight courses, or $70 for thirteen courses, making it a worthwhile experience.
We felt at home there with the kids, especially with the cozy and relaxed vibes. We always go for an early dinner in that situation just to save any melt downs when others are trying to enjoy the experience.
THE BEST RESTAURANT IN QUITO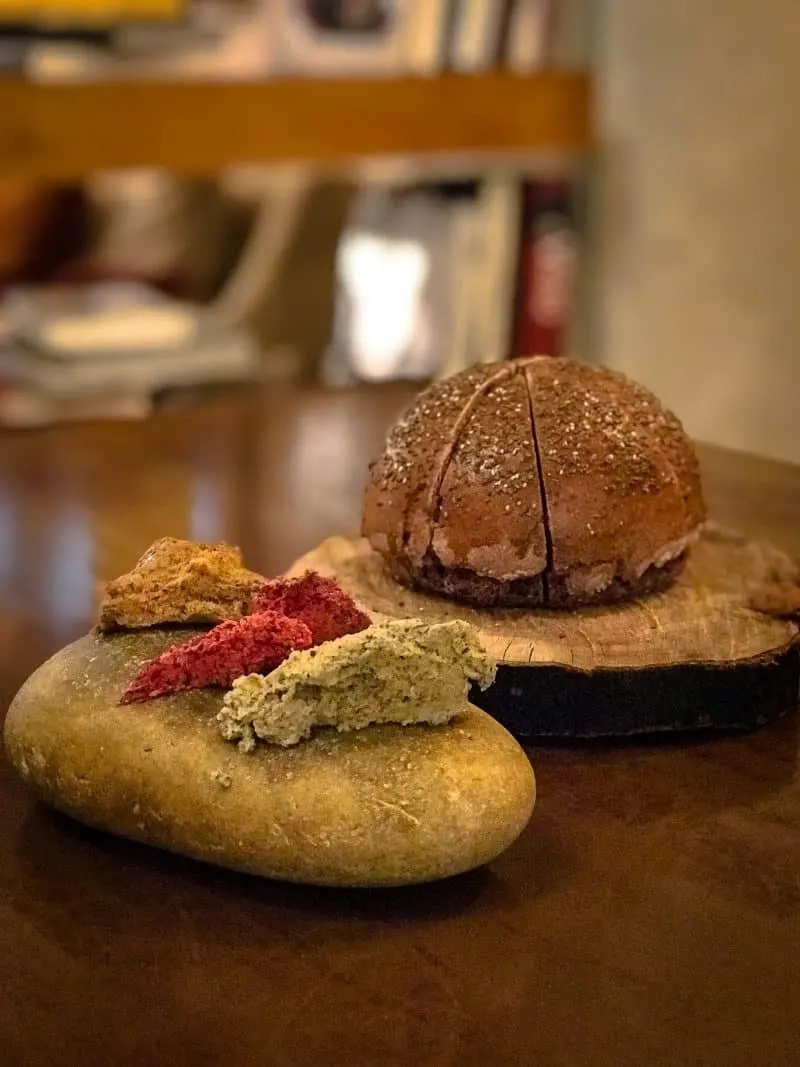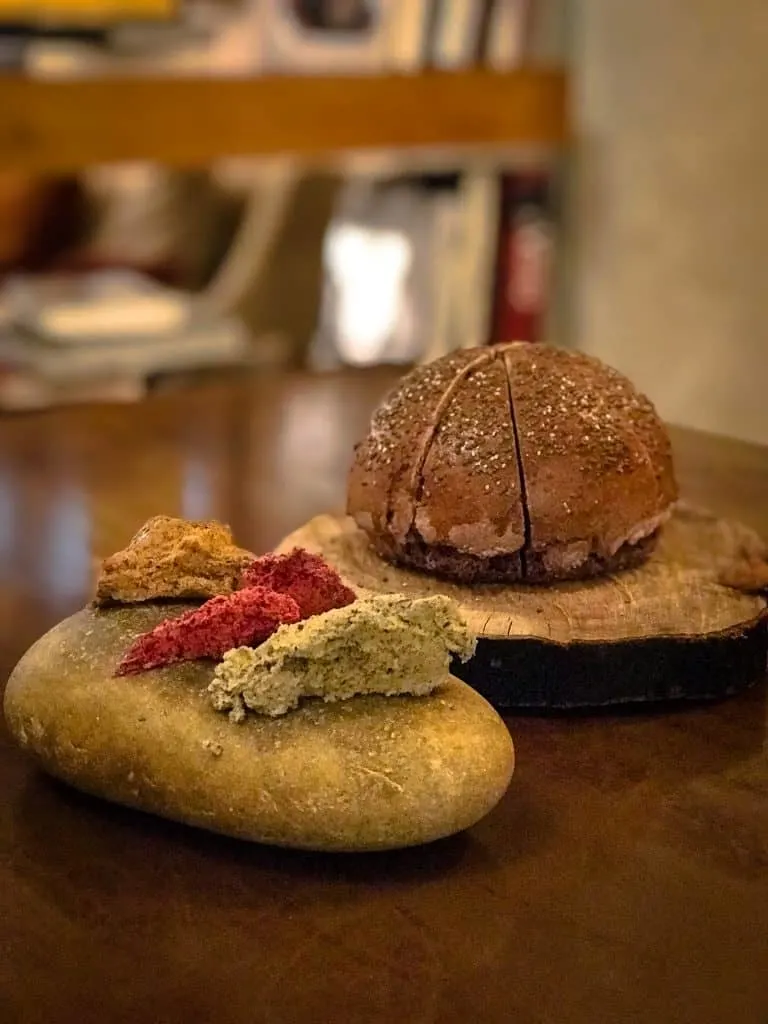 First up, we were served a warm sour dough bread, complete with three dips. Purple corn with chia seeds, plantain and cauliflower .The heavy texture of the bread dolloped with the purple corn dip was the perfect accompaniment.
Next up was a bite sized treat, similar to a croquet, made of crab and corn. It was literally a mouthful of heaven. Paired with fermented pineapple drink, that had a large cube of ice in the middle of it, and needed to be mixed up. It was almost like a deconstructed drink.
THE BEST RESTAURANT IN QUITO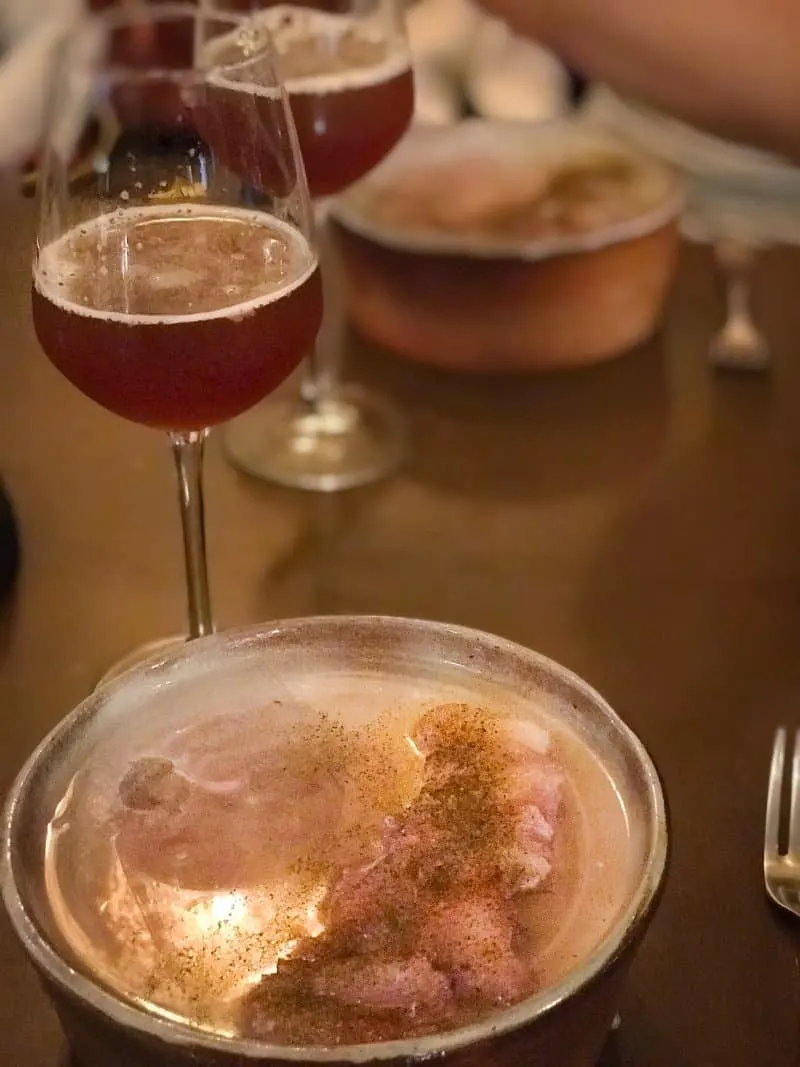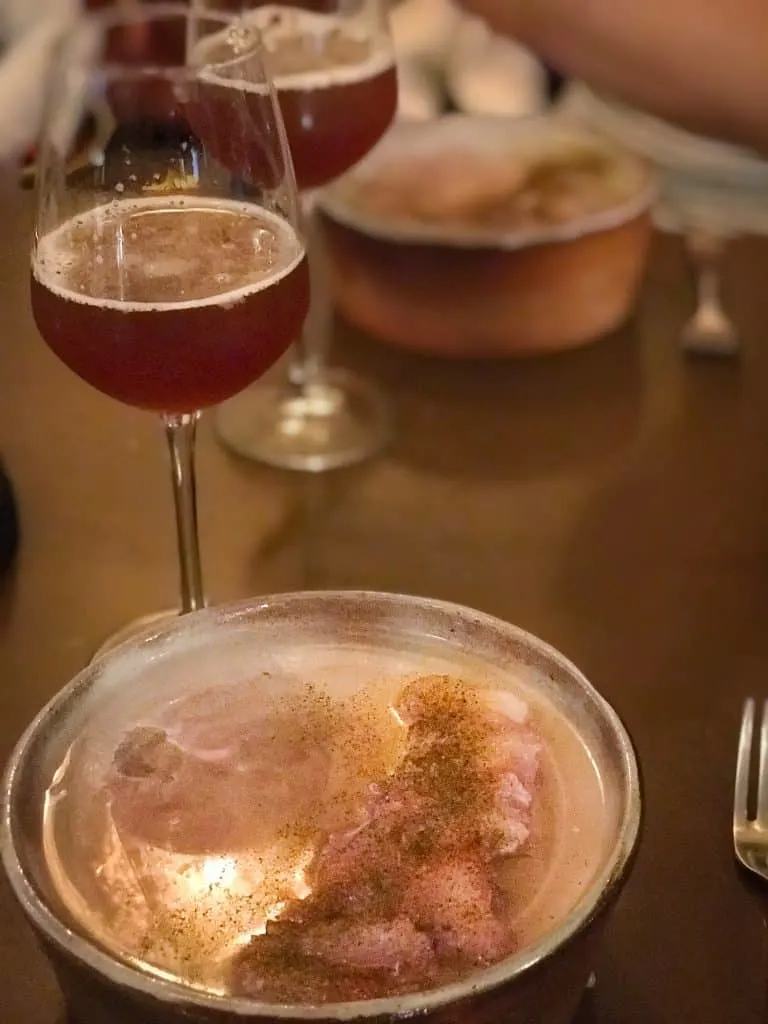 Something I noticed was the unique serving dishes. Our next taste was paiche, cured with Andean spices. It was served in a giant frozen ceramic bowl with a thin layer of solid ice right across the top where the paiche sat. It was served with my favourite drink of the evening, a chilli beer which brought an interesting flavour to the dish.
The paiche, was followed up with a burnt white cabbage, sunflower petals and cauliflower puree. We washed down the amazing but unusual flavours with a passionfruit blended cocktail. This was hubby's favourite dish.
With another interesting serving dish, a long wooden slat, came 12 week aged pork belly. It was accompanied by a cream sauce and a pork bun. The bun reminded me of asian 'bao'. Although, I'm not a meat lover, hubby says the meat was tender, but could have done with a tad more sauce for the bun. That said, the basil coconut drink was the perfect thirst quencher with this course.
THE BEST RESTAURANT IN QUITO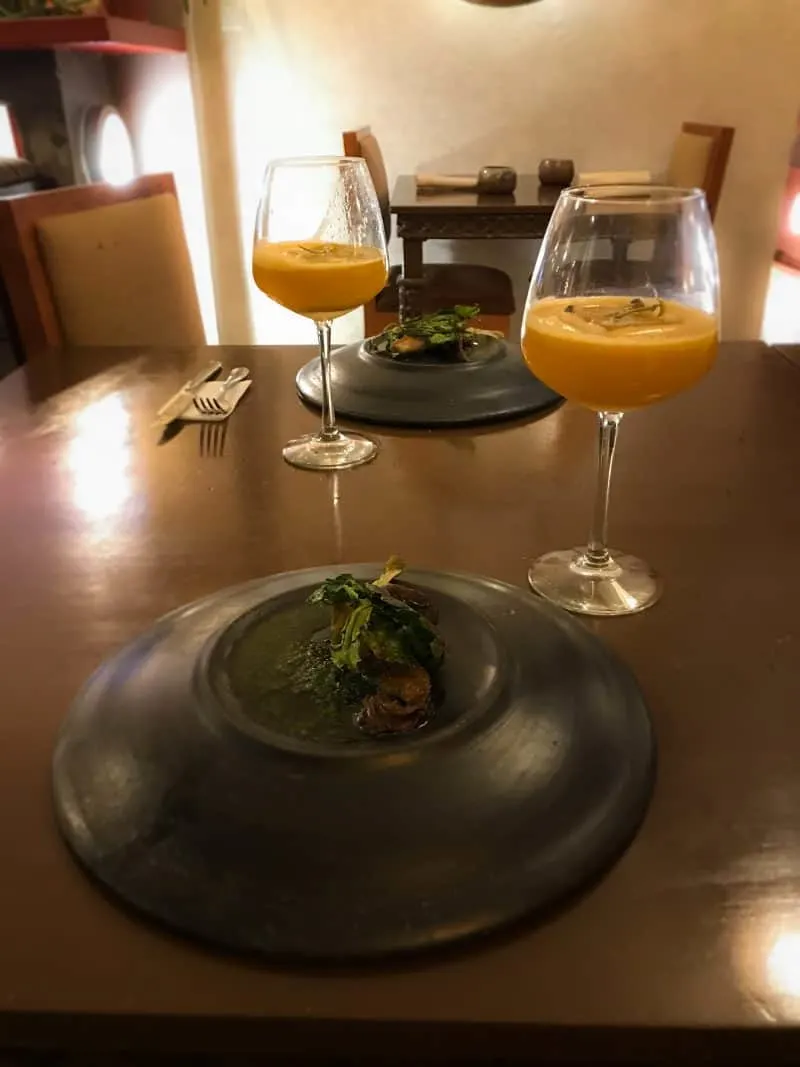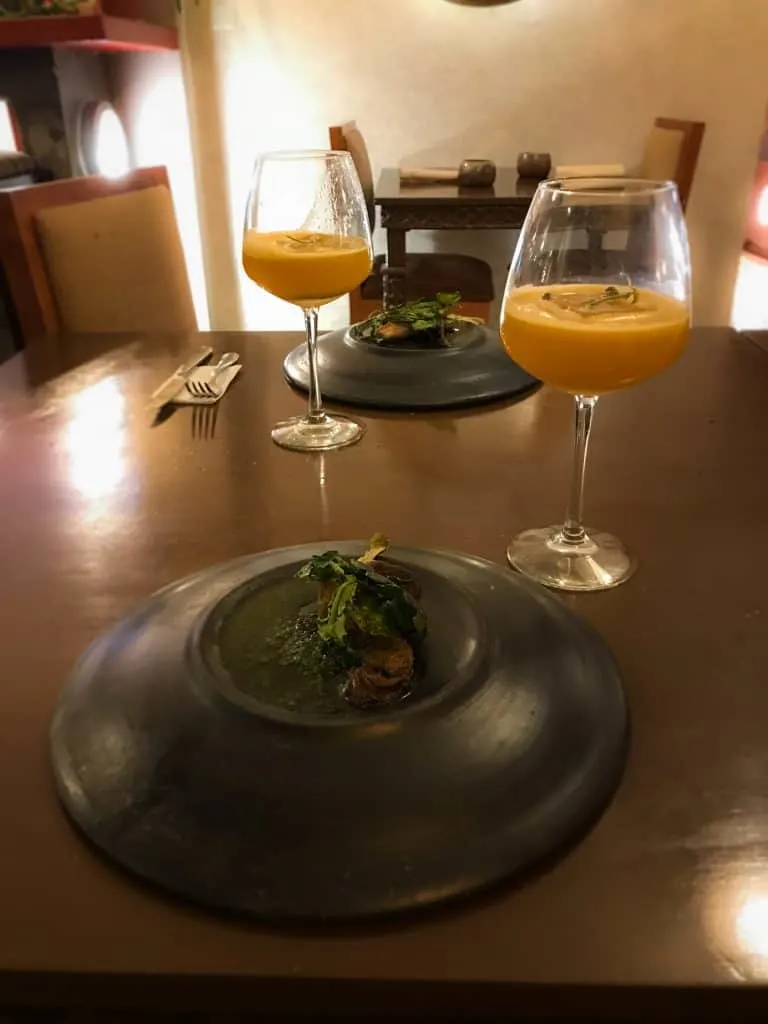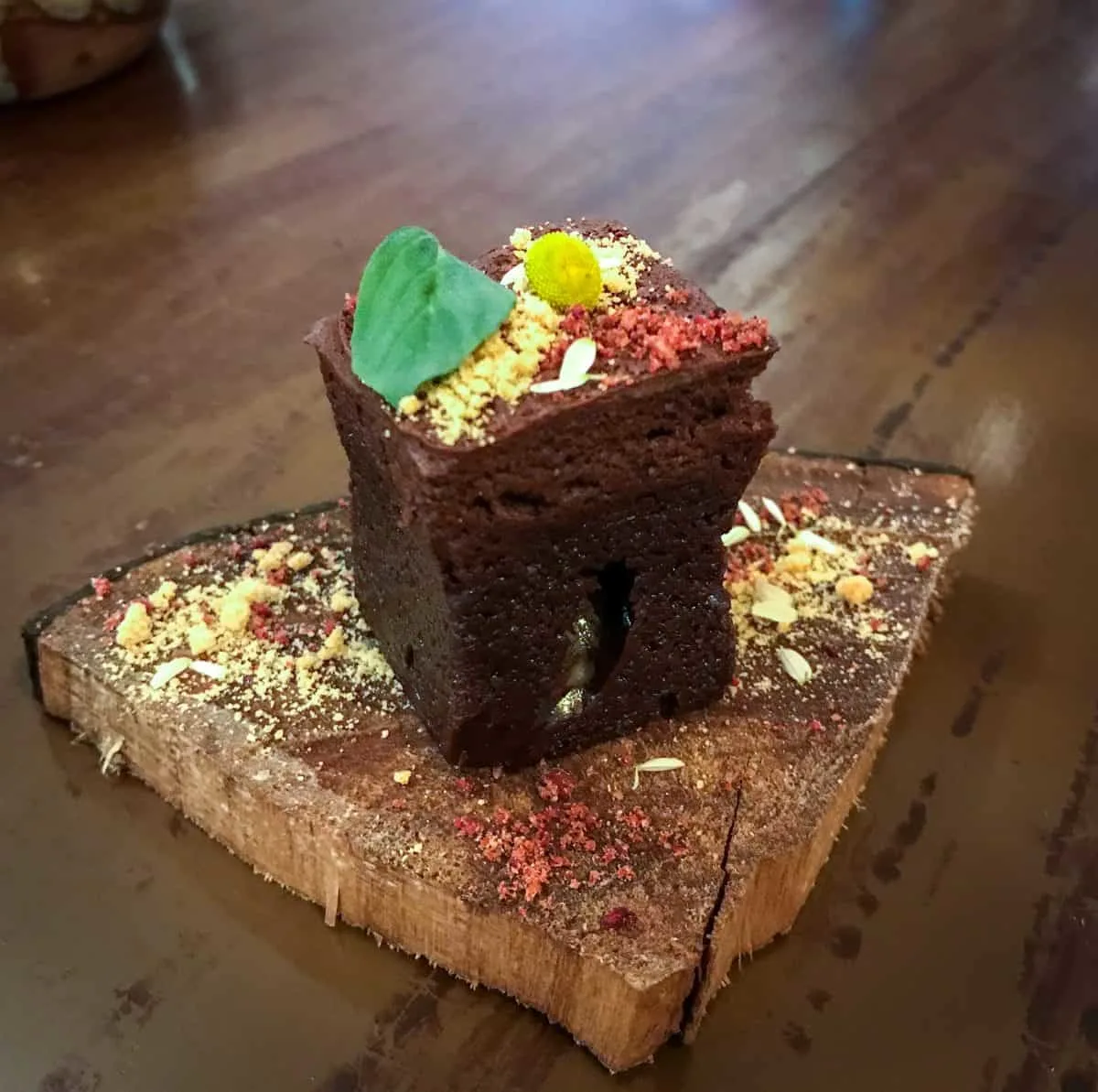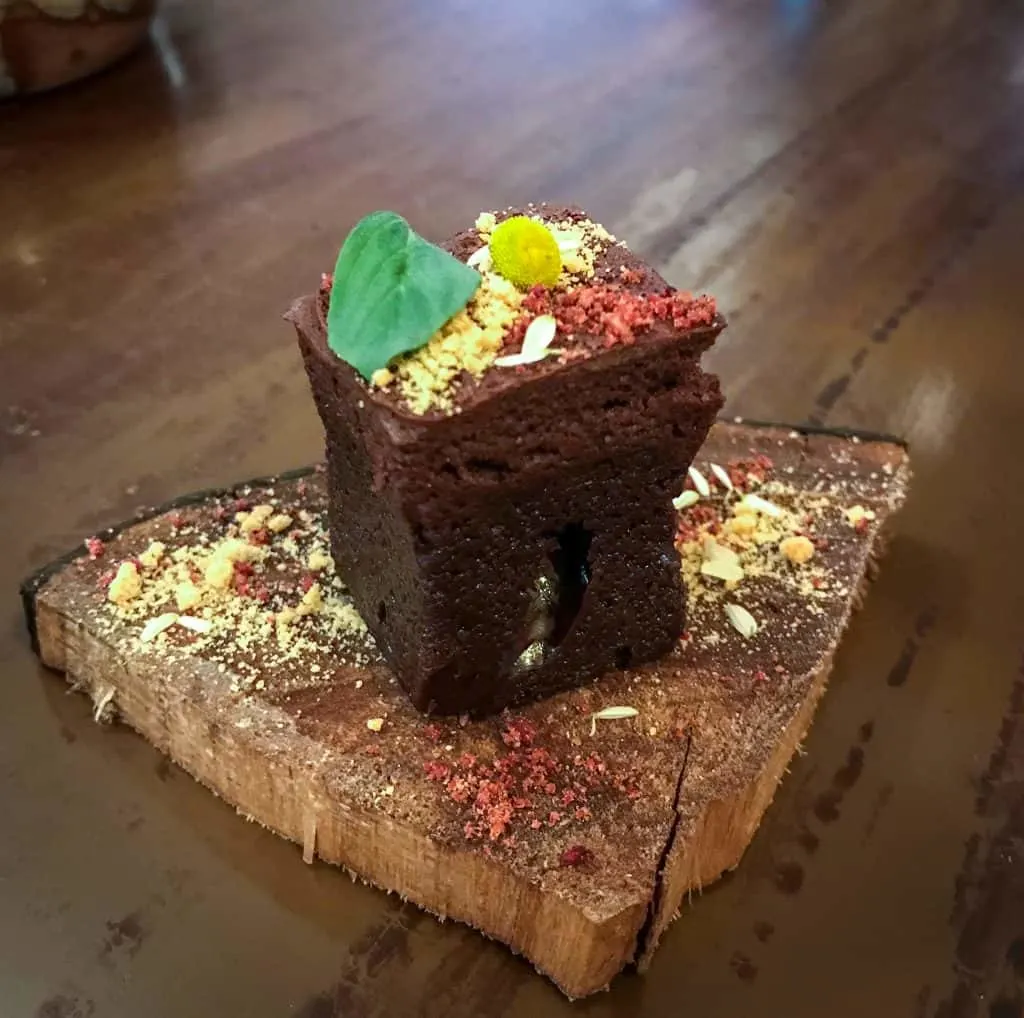 It wasn't that I had too much alcohol, our next plate was genuinely upside down, topped with paiche and edible nettles. The fish was soft, moist and the nettle added a tangy favour to the dish, It was served with a camomile fusion served in a large bowl glass. Why did I never think of using a plate like that before?
There is nothing like a coffee infused tonic water to get one over feeling post-prandial. The cracked coffee beans in tonic water was energising and refreshing. I felt ready to take on the sweets. A bite sized piece with chirimoya mouse with a guayusa meringue was the perfect amount. It had just the right sweetness with creamy and crispy meringue textures.
Ever considered going vegan? Here's a veganuary meal plan!
The last course was a taxo and plantain flourless cake with a cocoa terrine. I have really enjoyed eating a lot of plantain throughout our central and South America trip. Being a chocolate lover, this was my favourite of the two sweets.
I loved the many twists throughout the tasting menu. From the serving plates to the unique and tasty drinks, a lot of thought and efforts went into creating it. Have you enjoyed reading this article about the best restaurant in Quito?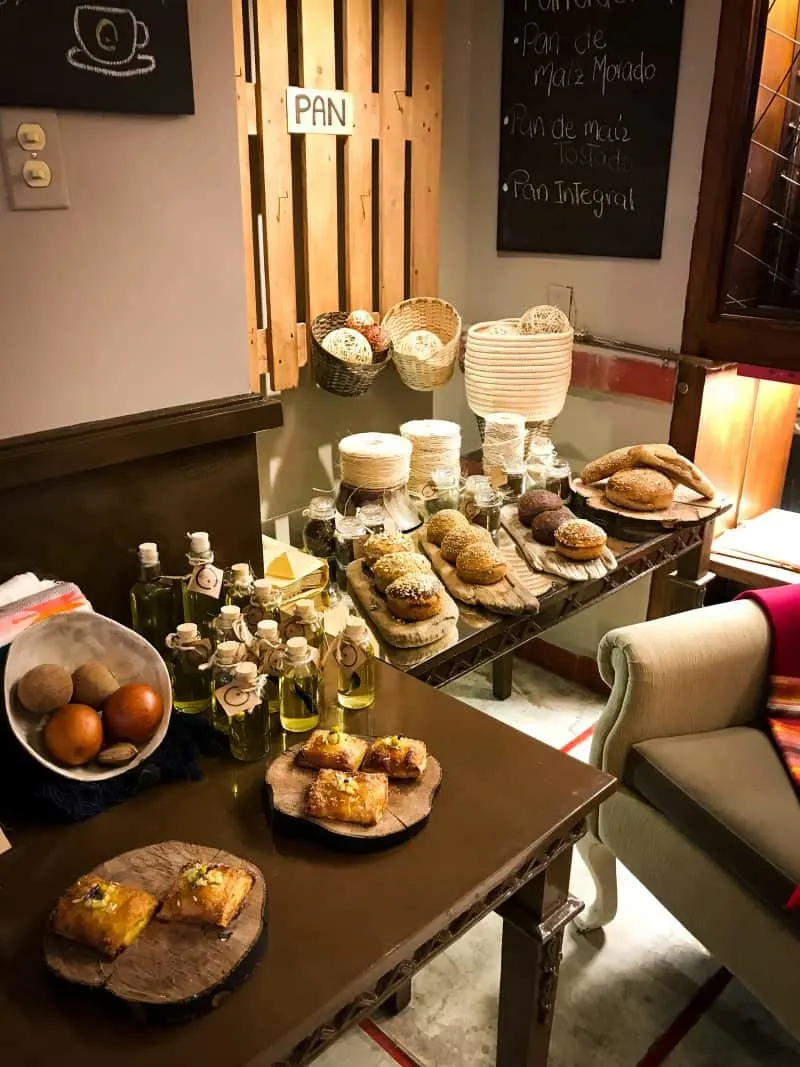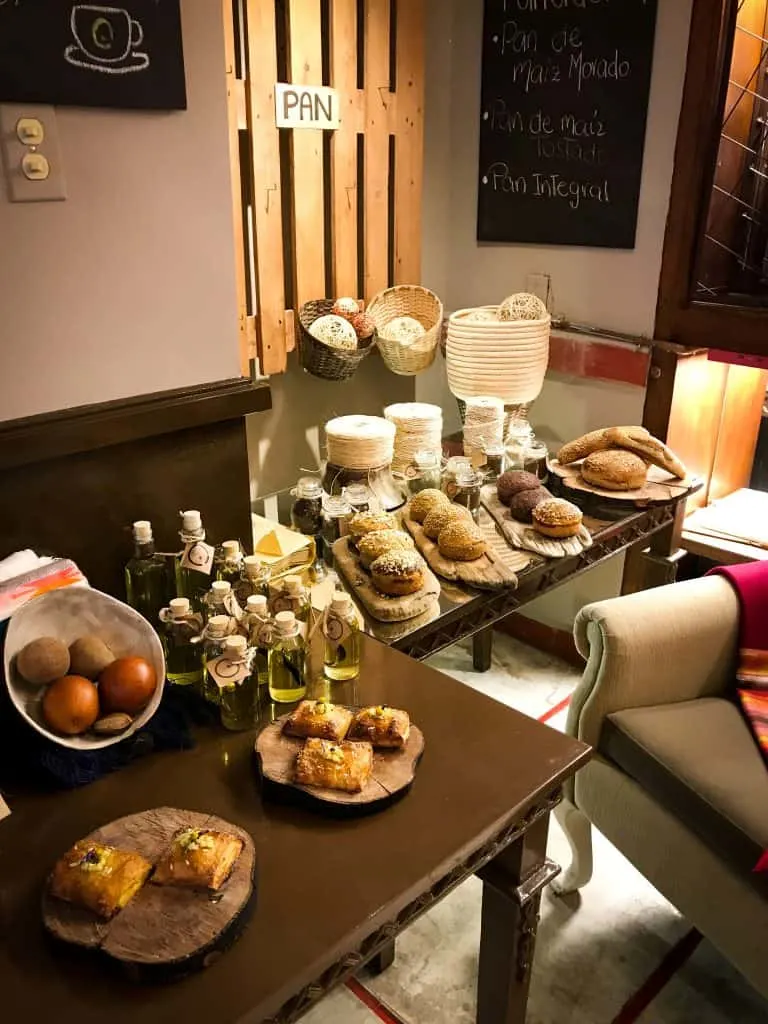 Read about the rest of our Quito trip.
Disclaimer: Our meal at Quitu Itendidad Culinaria was complimentary in return for an honest review.