With summer fast approaching, we are all dreaming of our family holiday adventures. Whether it's a trip to the Mediterranean or further afield, as parents we want to make travelling with kids as easy and straight forward as possible. I am always coming across new products for kids and travel quotes, so I've compiled a list of travel essentials for families this summer. These are all my favourite 'go to' products when I am travelling with Esme..
Travel essentials for families this summer

Lava speaker
Wether you are camping or glamping, its nice to have some background music to set the mood. We have always brought a little speaker away with us for our picnics, time on the beach or even when little miss has gone to bed.  Our latest and best find is the Lava Brightsound 2 speaker.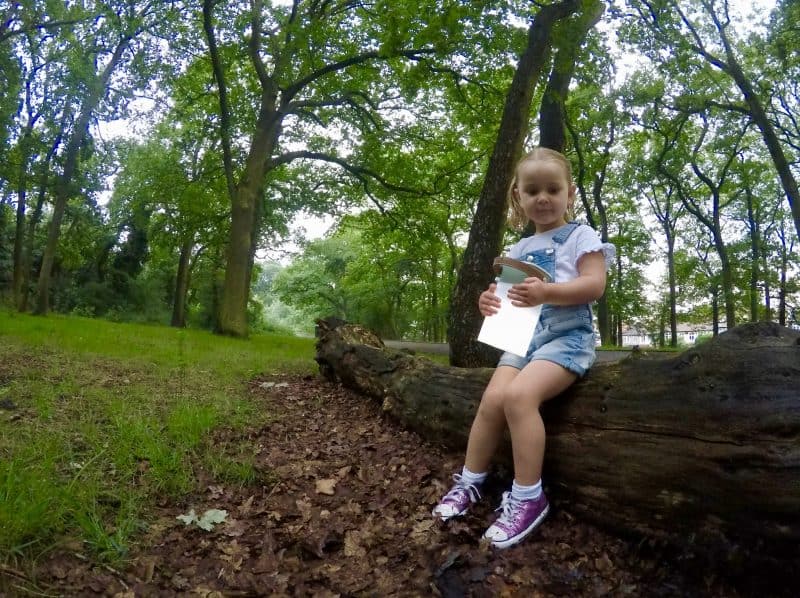 I love its multifunctional use. It acts as a spare battery to charge up our phones when we are on an adventure. It has the perfect LED light, just like a lantern that Esme is obsessed with. The only issue is prising her favourite 'night light' away when we want to unwind with a glass of vino and some music. The bluetooth function also keeps it neat without the need for plugs or leads. It comes in a variety of colours and is quite affordable at only £39.99.
Insect repellent
As a family that generally gets nailed by mosquitos, I am really keen to have a reliable insect repellent. When we first had Esme we used a balm I found in NZ, not so helpful when we are now back in the UK! 
Luckily, I found a UK product, Jungle Formula especially for kids. I have heard lots of people say DEET based products are not so good for children, hence I was interested in the Jungle Formula. It is alcohol and DEET free, so I feel a little more comfortable about putting it on Esme's skin. At only 125mls, it doesn't take up too much space in our luggage. I have always preferred to us a lotion or balm to ensure good  coverage.
Mosquito wristbands
As previously mentioned, we tend to get nailed by mosquitos when they are around. When we have been abroad, we have often used the mosquito and insect biting wristbands. They are great because they are water resistant and can last up to two weeks. I prefer the Jungle Formula bands in comparison to other brands because they stay on your arm. Other brands have quite a flimsy catch and fall off Esme all the time. The slap-it it mechanism makes them stay on much easier. 
Made with geraniol, a natural ingredient, they are ideal for little ones with sensitive skin. Esme loves wearing her bracelet! When they are used in conjunction with an insect repellent, I feel I have done all I can to protect us from bites. Can you tell I have had some bad experiences?!!!
Sun screen
With our one year long trip on the horizon, I wanted to find a trustworthy and paraben-free sun screen that I can use on both Esme and our newborn. I really like the Bioderma Photoderm SPF 50. Little ones can quite often have sensitive skins so I loved the fact it is hypoallergenic and fragrance-free. 
It comes in a 100mls tube so it could be taken on a plane in hand luggage if needed. Equally,  it's so handy that Bioderma Photoderm is resistant to repetitive swimming. Esme spends hours going in and out of the water when we are away! Again, being a lotion rather than a spray, it is easy to see where coverage has been applied. It also comes in a spray if that is preferred.
Plane Pal inflatable pillow
As parents, our biggest fear of long haul travel is the lack of sleep and discomfort. I recently found Plane Pal, an inflatable pillow that fills the leg room space in front of a child's seat. It creates a flat surface with their seat so they can lie down or stretch out mid-flight.
We have managed to reclaim our own space and she can't loose her toys on the floor. Not to mention she manages to get a good sleep in a comfortable position.
Hamaam towels
We are a family of all things beach and swimming. We love using our hamaam towels as they are light weight, role up so small and dry super quickly! There is nothing worse than a big towel that is soaking wet taking up our day bag. We found the hamaam towels particularly useful when we have been island or beach hopping. They literally dry in between our stops which is perfect. 
Stainless water bottle
I like to consider myself a relatively eco-friendly traveller. In a bid to reduce plastic bottle waste, we love to travel with a stainless water bottle. Not only does it reduce waste but it also keeps our drinks cold on warmer days. We fill it up at breakfast in our hotel.
Healthy snacks
We have the ultimate fussy toddler when it comes to food. It's very easy to rely on sandwiches and carb heavy snacks when we travel. I always like to bring a selection of healthy non-perishable snacks. Good 4 U  and Nakd products are some of our favourite, guilt free snacks. Most of these are pressed fruits, seeds and nuts without any additives.  
Keep em Quiet bags
I have mentioned Keep em Quiet bags a few times before. They are specifically designed to keep kids entertained on short or long trips. On their website, they have a range of options when it comes to age, sex and length of trip. All of the fun is packed in a little bag for the kids to carry. I love these bags because they are cleverly filled with things I wouldn't think of myself. From 3d jigsaws to no mess water paint books, they have been a lifesaver in keeping Esme entertained without plonking her in front of the iPad. 
Have you got any other great products that are travel essentials for families this summer? I love to hear from you. Leave a comment and I will get back to you as soon as possible.
Disclaimer: This post is sponsored.