Christmas is just around the corner and I have been thinking so differently about gifts this year. I am sorry to say the piles of toys posted all over Facebook is less than appealing for number of reasons. Most toys get disgarded to the corner of the room after a few times of being used, I'm all about the experiences, not things. It can be such a financial strain and our bins are usually full of plastic after the Christmas morning rampage through wrapped gifts, not to mention the amount of plastic in toys themselves. Needless to say, this year I am looking for eco alternatives, those timeless, interactive and educational couple of physical gifts the kids will love. I also love gender neutral gifts so they can be passed down to Quinn.
I was so delighted and excited when Lekkid reached out and asked us to try and test their interactive wooden toys. I first came across the magnetic building concept at my cousins house. They have some really cool toys that the entire family use every day. Infact all of us, including adults play with them when we go to their house. I had been looking for something similar here in the UK but didn't come across anything until I discovered Lekkid.
LEKKID IMAGINARY FAUNA
The Lekkid 'Imaginary Fauna' set comes in a neat box, filled with a variety of materials of all shapes and sizes. Each piece has a built in magnet allowing little ones to create imaginative solutions. Although they provide a few ideas on the box of potential combinations, we found many other possibilities. We built everything from an aeroplane to an alligator from the 22 piece set.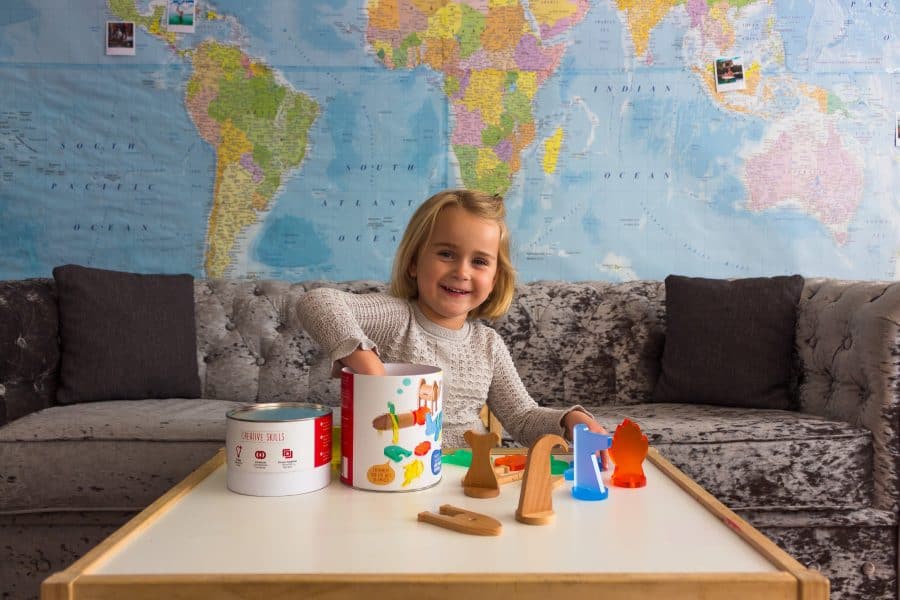 The ethos behind the set is 'there is no right answer to the combination' it's all about imagination. My little one gets super frustrated when she is doing an activity that is very precise. She has the personality of a perfectionist so sometimes things like colouring in and other games can be frustrating for her if she doesn't get it exact. Having a toy that has no right or wrong answer is ideal for her personality and she has really enjoyed playing with it and getting creative.
I love toys that enhance and challenge cognitive thinking. The Lekkid Imaginary Fauna encourages kids to deconstruct, transform and decontextualise. It is amazing how creative little ones imaginations can be. Although the starting shapes are reasonably basic, some of the things that can be produced by connecting them altogether are really creative.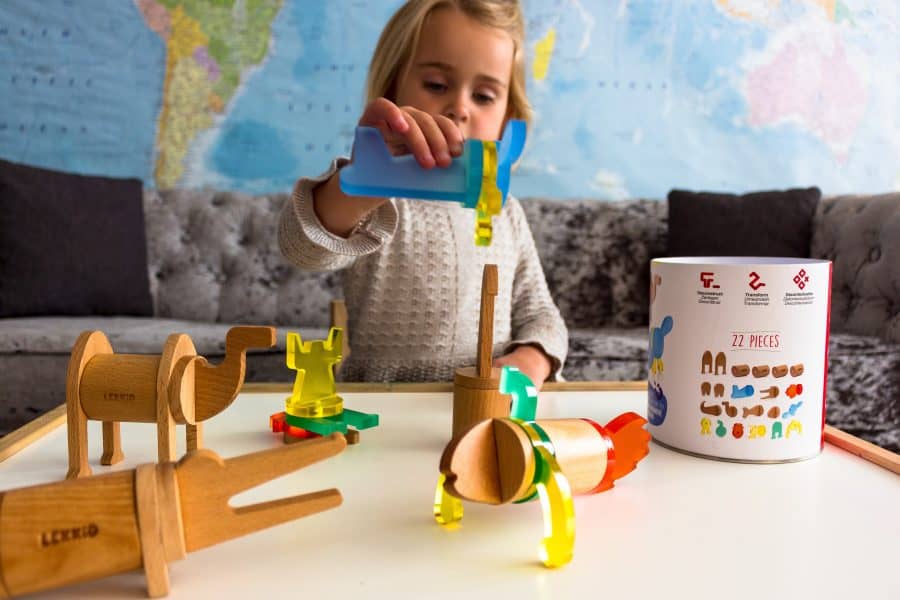 As I mentioned previously, I do not want a load of new plastic in my house from Christmas gifts this year so we are working on finding eco options. We love that Lekkid is made predominantly with wood and has a neat box, however it is important to note a few pieces are made of plastic.
It's perfect for taking on trips whether it's on a flight or long car journey. As they all stick together with magnets and the pieces are fairly big, it's easy enough to clean up without loosing any parts. I absolutely love this brand and can't wait to see what else they come up with! They are currently working with Crowdcube to expand their range through crowdfunding. I love supporting smaller businesses that are just starting out so I will definitely be buying from them for gifts this Christmas.
Disclaimer: This post is sponsored by Lekkid. As always all views expressed are entirely my own. Hand on heart, I would buy this product despite our relationship.