I think most mothers will agree having children has a marked and lasting effect on our bodies. Whilst I know people say you should age gracefully, I agree to a certain extent, but, boy does having kids accelerate the process ten fold!
I'm dealing with the post breastfeeding boobs and the stubborn tummy fat but one of the things I felt most self-conscious about was the dark circles under my eyes.
In the aesthetic world, the dark circles or bags under the eyes are referred to as tear troughs. I started to Google best tear trough treatment, and guess what, I was so happy to discover there is an easy cure! The answer is tear trough filler.
I was down the rabbit hole of Google seeing all the amazing tear trough filler before and after results of others. Honestly, I'm not into all of these extreme enhancements but I really felt this could boost my confidence.
I constantly look tired and I was so sick of schlepping so much concealer under my eyes every day.
What causes tear troughs?
The tear trough dark circles can come about for a number of reasons. From genetics, to allergies and constant rubbing of the eyes. Of course one of the obvious reasons is sleep deprivation and tiredness, needless to say being mum to two tots, it's likely mine developed from the latter.
I also have hay fever and usually spend the summer rubbing my eyes which is a big no no when it comes to trying to preserve the very thin skin under the eyes.
Complications
Something that is off putting with any procedure is the potential risks. There are potential complications with tear trough fillers and they can be serious.
That said, what I think is most important is to get to a reputable medically qualified aesthetic doctor. I'm sorry but I just wouldn't trust someone that is not highly qualified to stick a needle into my face.
I did my research and found Dr Yusra's Clinic. She holds clinics in both London and Liverpool but it can sometimes be hard to get an appointment with her. That said, I would 100% trust her staff as she has trained them herself and they are medically qualified aside from the aesthetic side of things.
Some of the risks that were explained to me were about potential infection and at the latter end of the scale was blindness. I'm happy to report Dr Yusra hasn't had any cases of this in her patients.
Likewise using cheap filler is not recommended, so if you are looking for a cheap fix that is not the right way to go.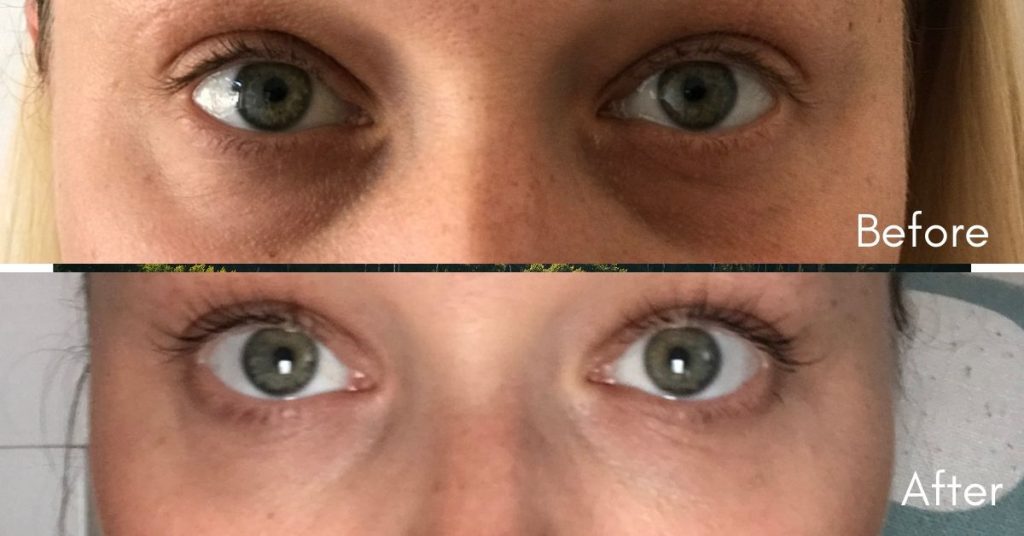 Filler is not seen as a medicine and so anyone that has a one day course can buy filler from anywhere and inject it into your face.
There have been more and more cases of people having complications with cheap filler. The best thing to do is research and not go for the cheapest option because that will certainly pose questions.
Filler will always be a minimum of £150 and then someones skills and expertise on top of that have to be accounted for. Don't risk the cheap option, it's just not worth it. All that said, I've had the procedure with Dr Yusra with zero side effects!
Consultation
Before the procedure I was given a questionnaire asking why I wanted to have it . At the beginning of the appointment I was taken through a safety brief.
TEAR TROUGH FILLER PROCEDURE
When I visited Dr Yusra in clinic she felt I potentially needed some cheek filler aswell. The reason being is, if I just did the tear troughs, the cheeks may not offer enough support and would be uneven so to speak. I decided to go ahead and take the cheek filler under her advice.
She initially lathered my cheeks in topical anaesthetic cream before inserting a micro cannula. She put the filler through the cannula for the cheek and the tear trough to avoid trauma with any more skin punctures. She was really gentle, I can't say it was painful. If anything, I would describe it as uncomfortable at times but I feel the topical anaesthetic worked well.
I sat up half way through the procedure and the difference between the two eyes was amazing! I couldn't believe it. Apparently it takes 4 weeks to have a full result. However, I was really happy with the initial result and it was only going to get better which was music to my ears.
Cost
You will find different price points depending on who is performing the tear trough procedure. Dr Yusra costs from £395. Ordinarily they use 0.5ml of filler on each side, however It may be that you need more and this will cost more.
Disclaimer: Not an ad, just sharing something you guys were interested in :)