On our recent trip to the south of England, we stayed in two different places. Starting off with a two night stay at Crealy Meadows, Devon, followed by a stop further south. I wanted to mix it up a little so Esme could have some nice time in a child-friendly place before going to a relaxing hotel for a last minute baby moon. At around a three hour drive from London, it was manageable.
Crealy Meadows is based around a 15 minute drive from Exeter town centre out into the country side. There is some beautiful scenery on the way out of town as well as plenty of country activities for kids.
Crealy Meadows is like a glamping site with three different options. The first being a traditional glamping tent. They are bright colourful and look really big from outside. There is also the safari tent in the African experience part of the site. They are lovely and very well equipped. Finally there are several luxury cabins that are also available. Without further ado here is my eat, sleep and play guide to Crealy Meadows.
A two night stay at Crealy Meadows, Devon 
Eat
With most glamping or camping type experiences, comes the chance to self cater. The safari tents on site have the cutest wood burner to cook on and it also has a sink to clean up afterwards. As mentioned we stayed in the cabin that was fully equipped with a kitchen. We cooked dinner both nights and sat on the deck enjoying the sunset. There are supermarkets nearby to stock up on all the essentials if needed.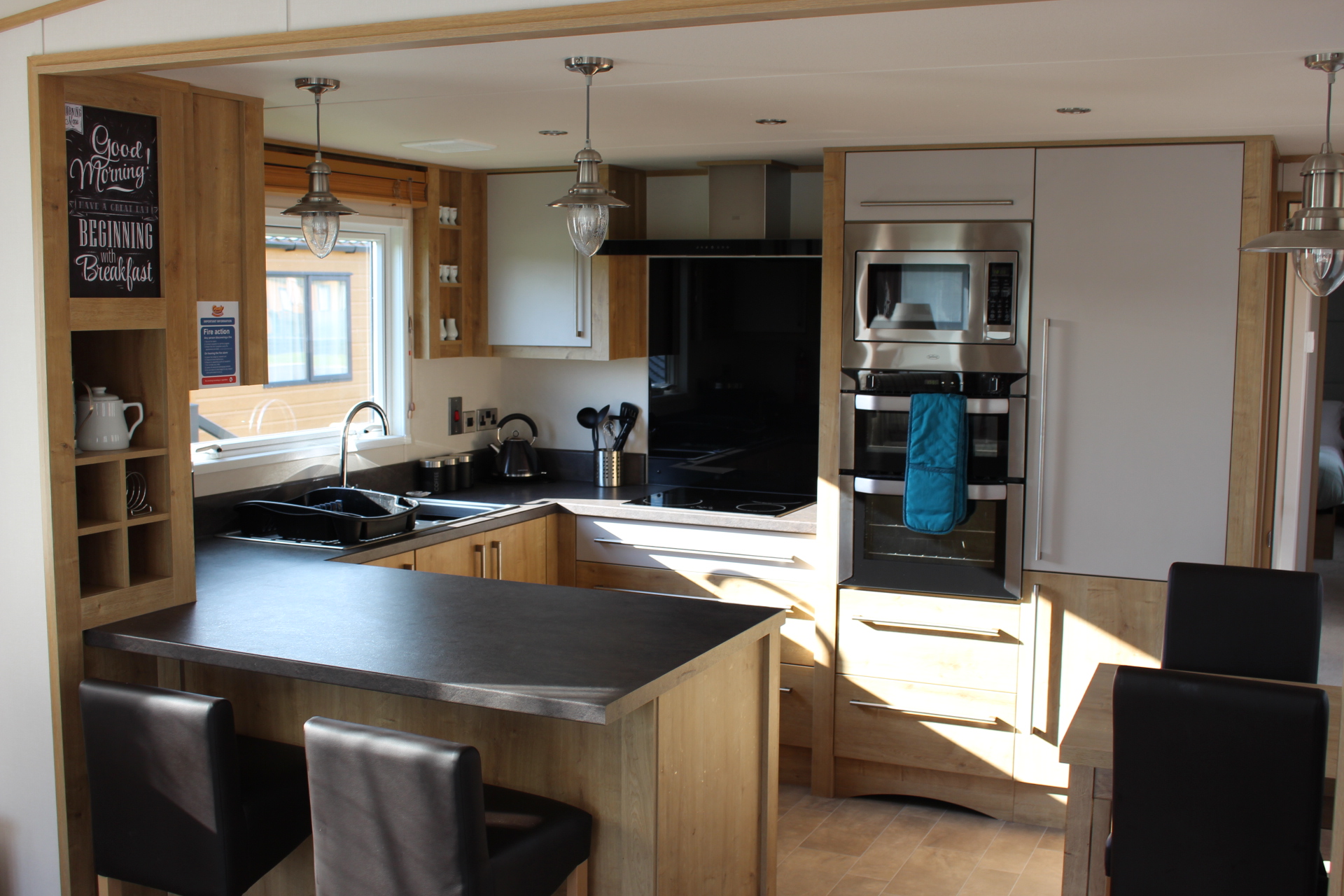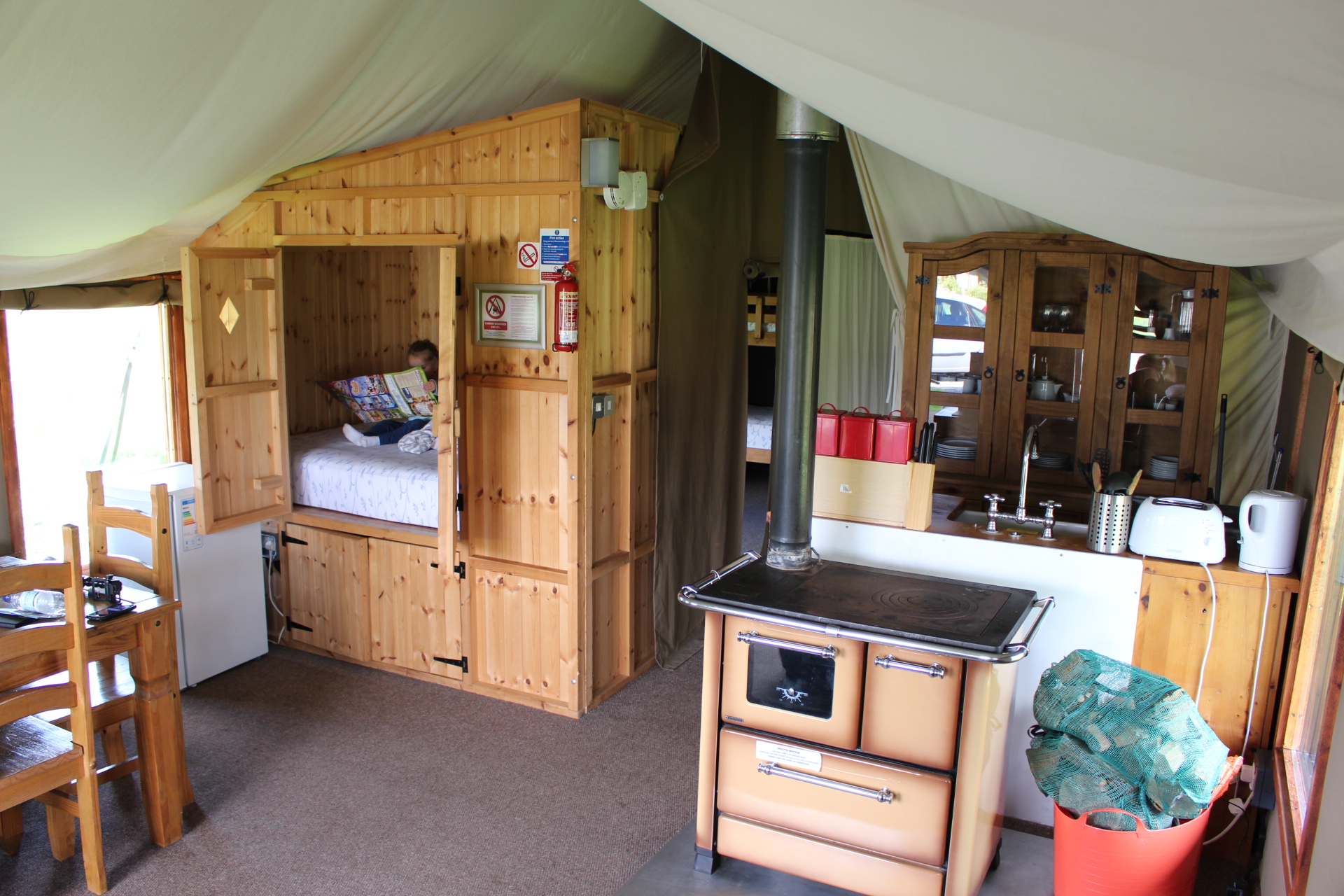 Otherwise, there is the Cat and Fiddle pub just minutes from Crealy Meadows that was recommended in the information pack .
On one of the days we opted to drive into Exeter for lunch. Just beware its a little bit of a pain to get parking around the town. However there are loads of restaurants to choose from. We went to Las Iguanas, a Mexican inspired menu with options like fajitas and burritos. They have a great lunch time deal too with two for one meals. I am always a little sceptical of such deals when it comes to quality but the food was great.
Sleep
Our cabin was complete with bathroom, ensuite master bedroom, open plan kitchen and a deck with a hot tub. Yes, a hot tub!! The view of the nearby green fields were really pretty. It was a super relaxing and a nice quiet spot. The kitchen was fully equipped with all mod cons including dishwasher microwave and a washing machine. The open plan living area was extremely homely, not to mention comfortable.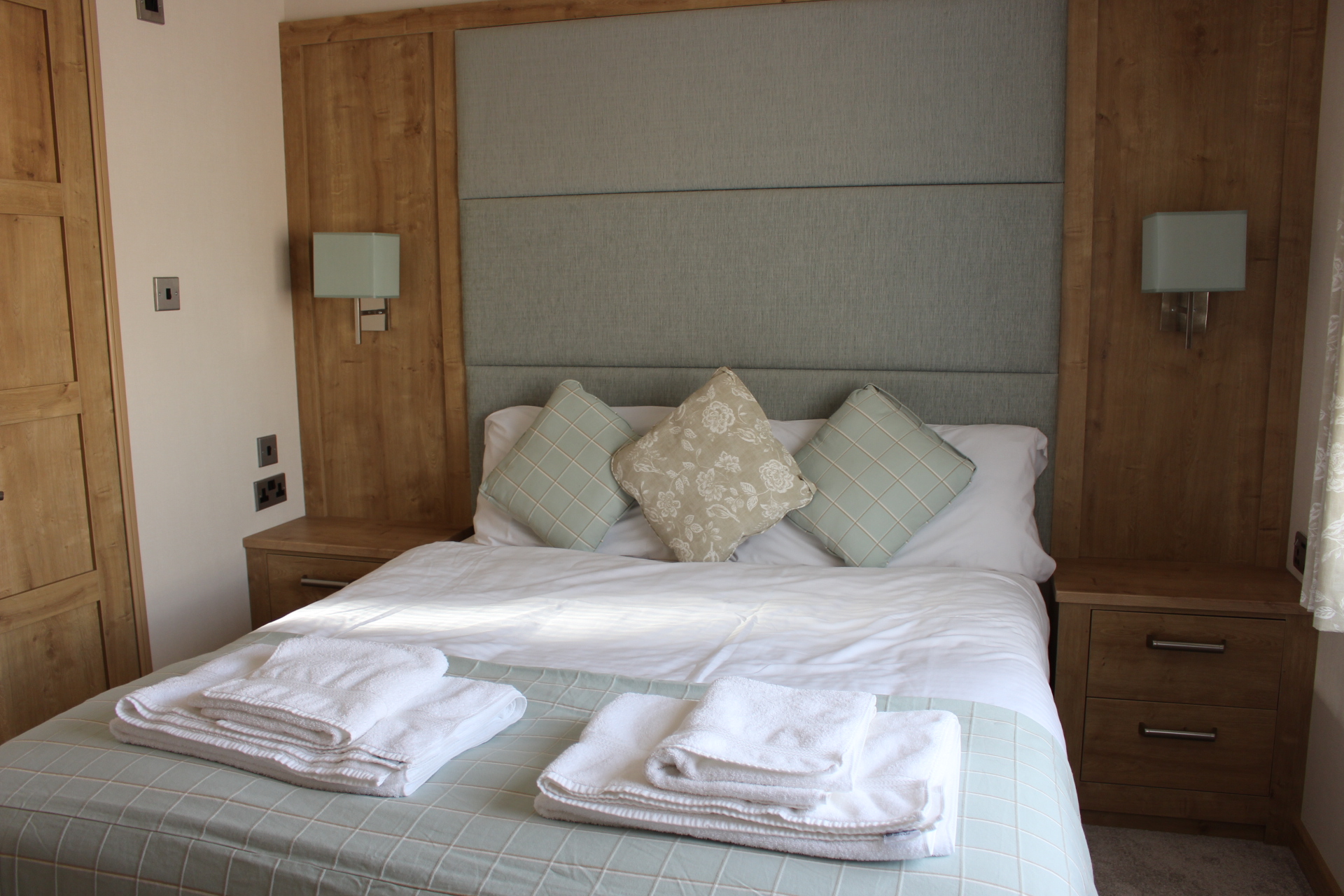 In the kiddies room, there were two single beds, it was small but perfectly sufficient. The master bedroom was so comfortable. I was eternally grateful of the ensuite bathroom, especially when baby was jumping on my bladder in the middle of the night.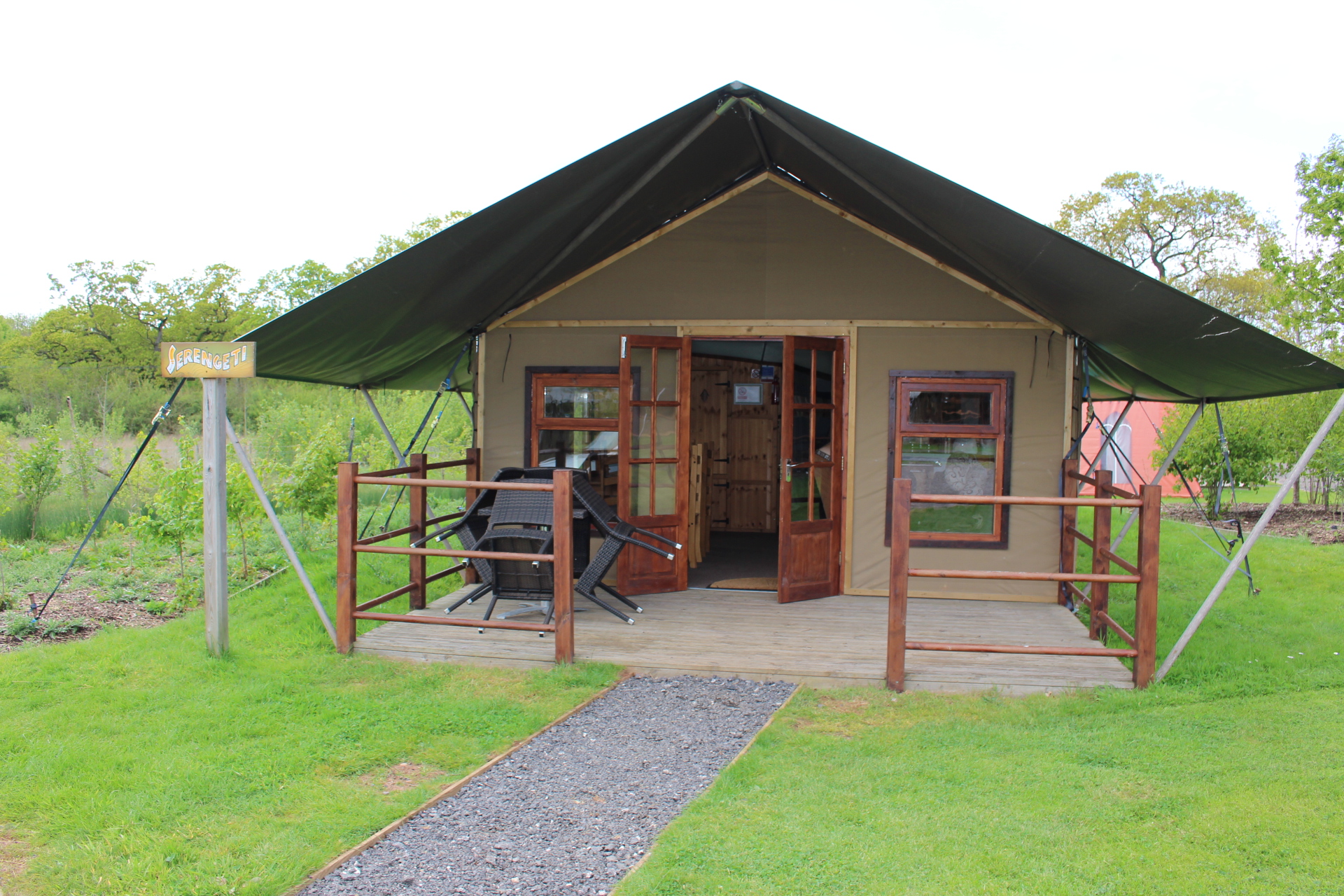 Play
There were a couple of playgrounds on site close to the accommodation, complete with all the usuals. Our little one was obsessed with the animal statues in the African safari section. Crealy has its own theme park next door to the accommodation. It is quite separate but guests get free entry. There were lots of outdoor rides and activities. Rollercoasters, waterslides and Mario car tracks to name a few.
The outside of the park is open on the weekend off peak and all week during peak season. There is an indoor adventure play area with big slides, ball pits and so on that is open all week. It seems some locals use the facility as their 'go to' meet up area with other mums and kids.
We also visited Kenniford Farm. Its just a few minutes away from Crealy Meadows and has everything for kids. There are animals free roaming around the site, a playground and little ones can visit the sow and her piglets in the barn. It's really well set up. The coffee shop is super cute, I highly recommend the local organic ice-cream. its so good!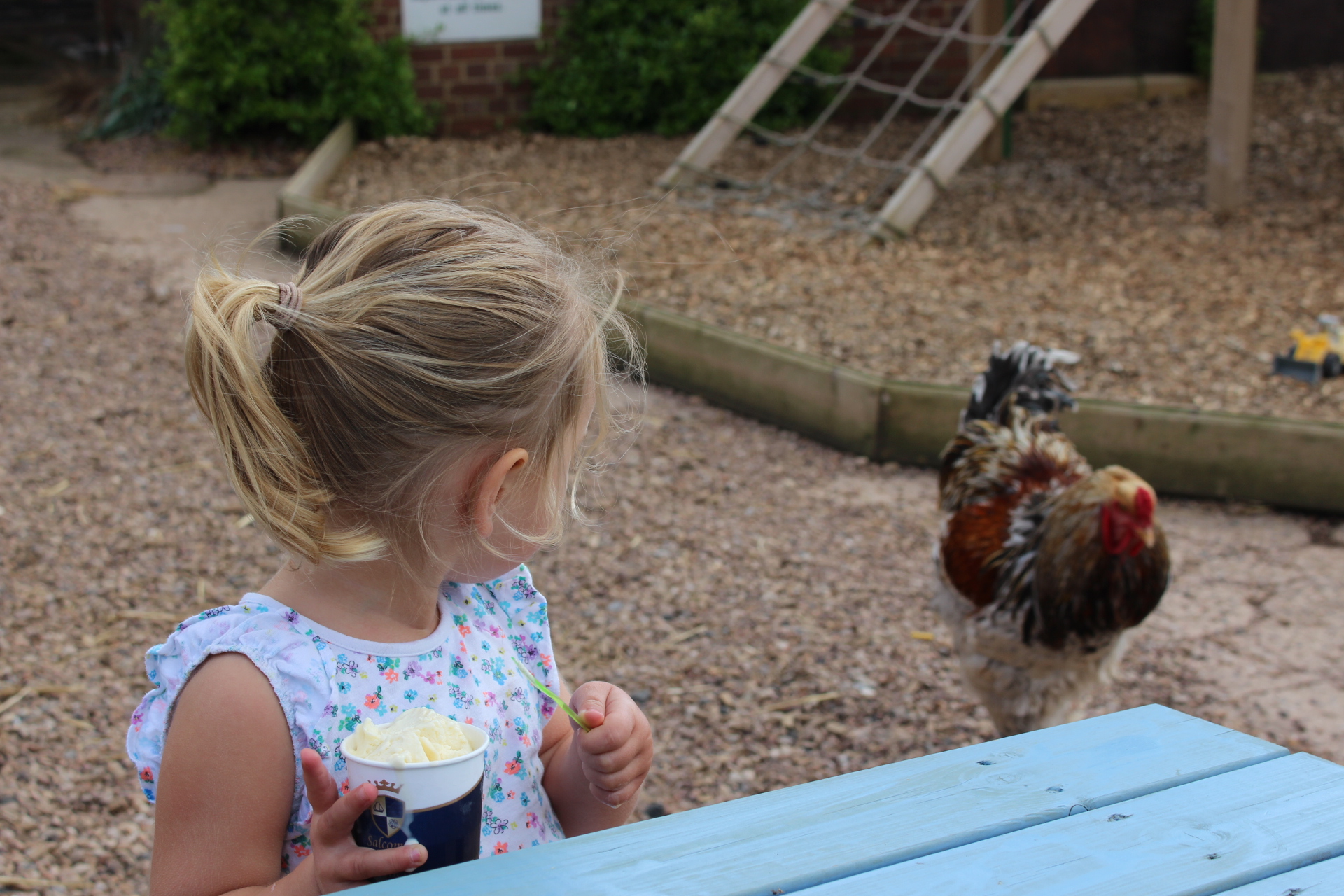 Have you found a two night stay at Crealy Meadows, Devon helpful? Leave a comment I love to hear from you.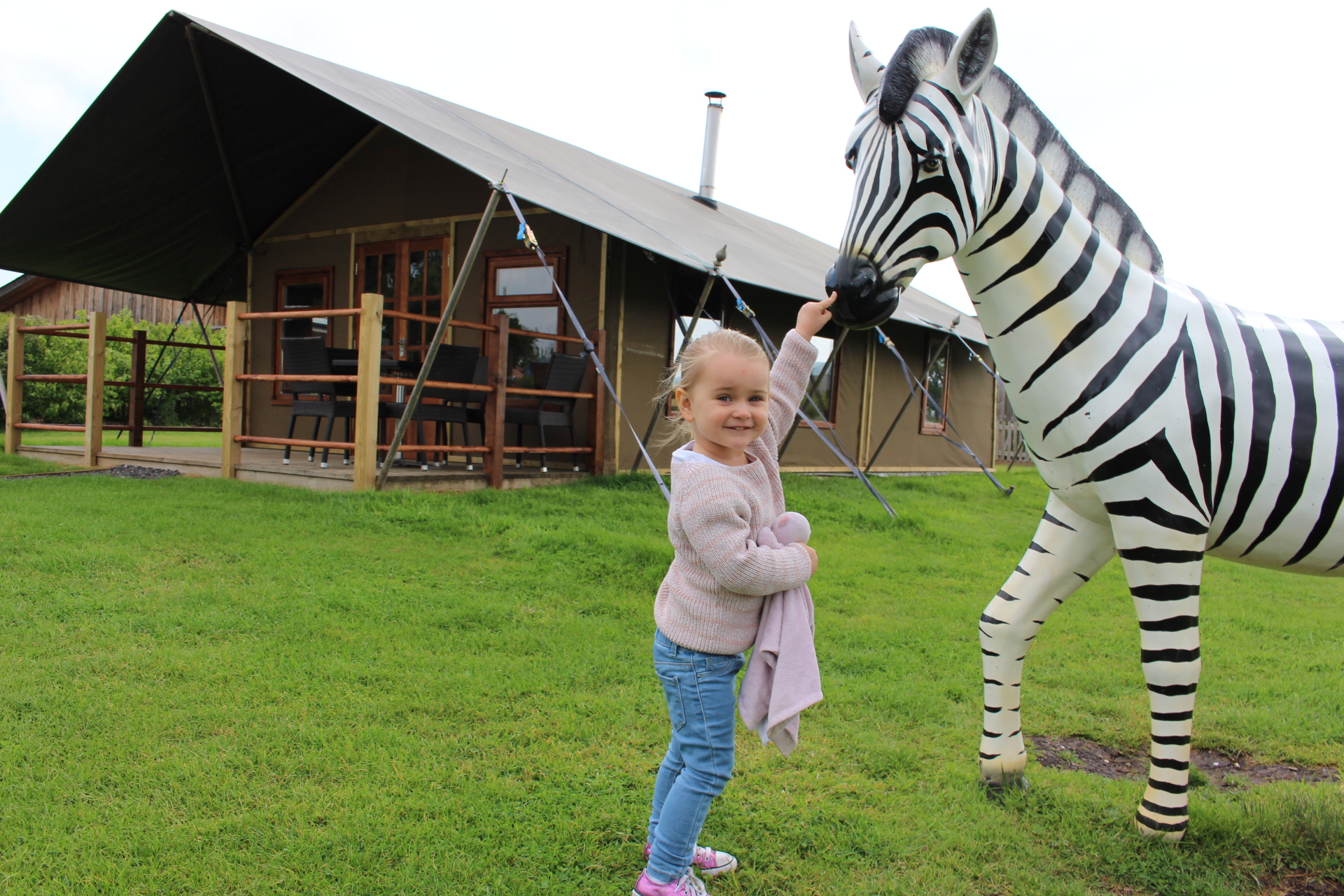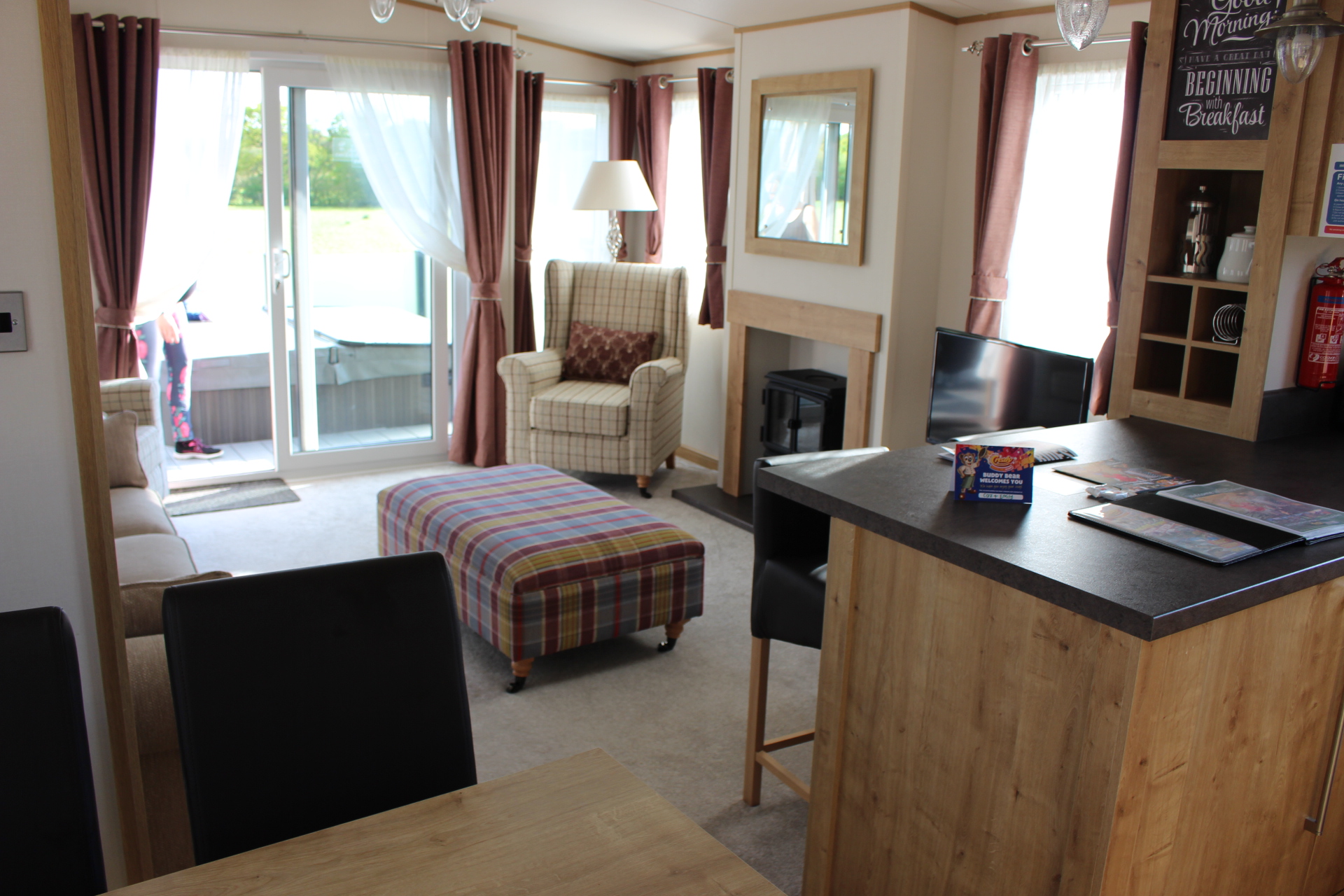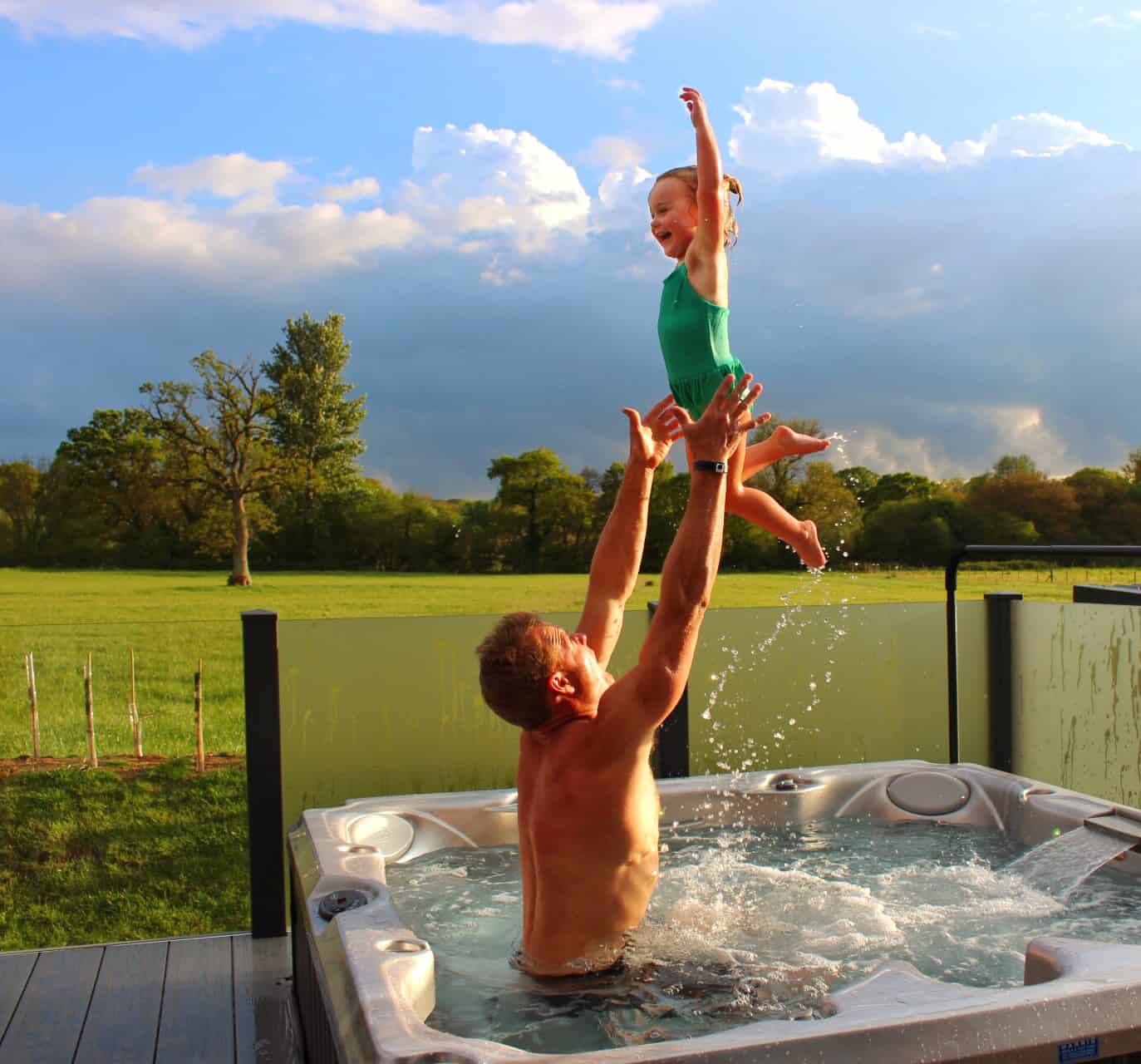 You may also like:
Disclaimer: We had a complimentary stay at Crealy Meadows in return for a written review. All views are my own experiences and thoughts. We were originally booked to stay at a safari tent which was beautiful and right up our street. However when I realised the toilet was a bit of a walk across the field, I asked to be swapped to a cabin. I normally love camping but I was heavily pregnant and going to the toilet several times during the night was not an option. Thanks to Crealy for your understanding.