As a full-time travelling family, we have really struggled with balancing all aspects of life. Site seeing, discovering, time with our kids, work, and of course, time as a couple. In the six months we've been away, we have gone out for dinner alone, twice, for an hour each time. We are always in a room with two kids and whilst that is not too bad in itself, it certainly puts sex and cuddles on the back burner.
I would love to be telling you some hot stories of fumbles in our hotel bathroom, but the reality is our kids settle down at around 9pm, not to mention, I co-sleep with Quinn for ease of breastfeeding during the night. Once the kids are settled, we are both straight on the computer to catch up with hours of work that we have missed out on during the day.
SEX, INTERRELATIONS AND FULL TIME TRAVEL WITH KIDS
Don't get me wrong, we are super happy, but it's definitely a part of our life that is on hold. We use to love going out for dinner, getting drunk and coming home for a roll and a tumble under the covers. It goes beyond sex, just a deep and meaningful conversation. It's not that we don't want to, we are both exhausted when our turn comes and there are not two kids hanging off our legs shouting mummy mummy mummy, daddy daddy daddy.
I couldn't help but ask myself, are we abnormal? Is there something wrong here? Do kids really make it this difficult to have an intimate relationship? There are so many full-time or regularly travelling families nowadays. I couldn't help but reach out and see who would spill the beans.
Not only did I find similar experiences, but I also found a family where the parents are separated, but still travel together! That blew my mind with admiration. I cant thank all the contributors to this post enough. Many people expressed an interest but backed off on hearing the topic. Here's what the contributors said:
We love traveling a lot. Actually my kids and I love traveling a lot. My husband is not very keen on traveling, but we often make compromises and go to places that are worth seeing. When we travel together as a family, our intimate relationship is changing noticeable.
Visiting new places is always a challenge for us as we trying to make the trip more adventurous, by having more fun and enjoyment with the children and by giving them ultimate protection as parents. I am the one who is more adventurous and wants to explore every new place.
At night we are very exhausted but full of positive energy, we are looking forward to finishing the usual tasks and go to bed and have some rest. We have one toddler and one baby, so the baby often wakes up at night couple of times and because of that we are super tired. So, making love during those nights is an impossible mission.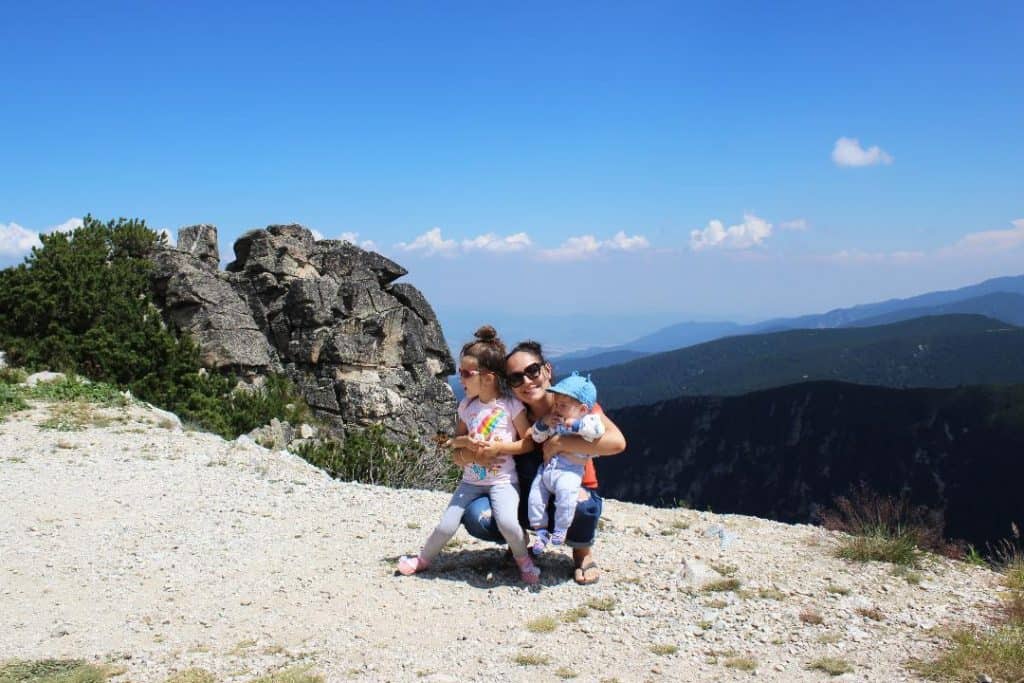 I remember when our daughter was two years old we were accommodated in a very beautiful hotel in Greece. We our daughter to sleep and after she was asleep, we wanted to make love. By the time we fill the jacuzzi with water and started getting in, she woke up. We both jumped out and went to bed.
We even fell asleep with the bath robes. The next morning when we woke up the bathroom was full of steam, the floor was slippery and my husband fell when getting there, haha. He was unharmed. But, that was first and last time to think of making love during our journeys.
But I don't look at that as a disadvantage, as the travelings fulfill me and make me happy and the children enjoy those moments the most. With every journey we become reach in experience, we learn a lot and become full of positive energy. And that is the point of life, isn't it?
To enjoy every moment of our lives. In a way, the adrenaline that we got from the journeys is replaces with the endorphin which is secreted during lovemaking. No one loses, but one can only gain.
Lock and I would agree that having Riley has made us a 'stronger couple' and really glued our relationship. We see each other with new eyes. Which is great and all —but there are some aspects of our relationship that have taken a back seat. We do struggle to find the time for each other, especially under the covers. As full time travellers, and a working husband our alone time falls short.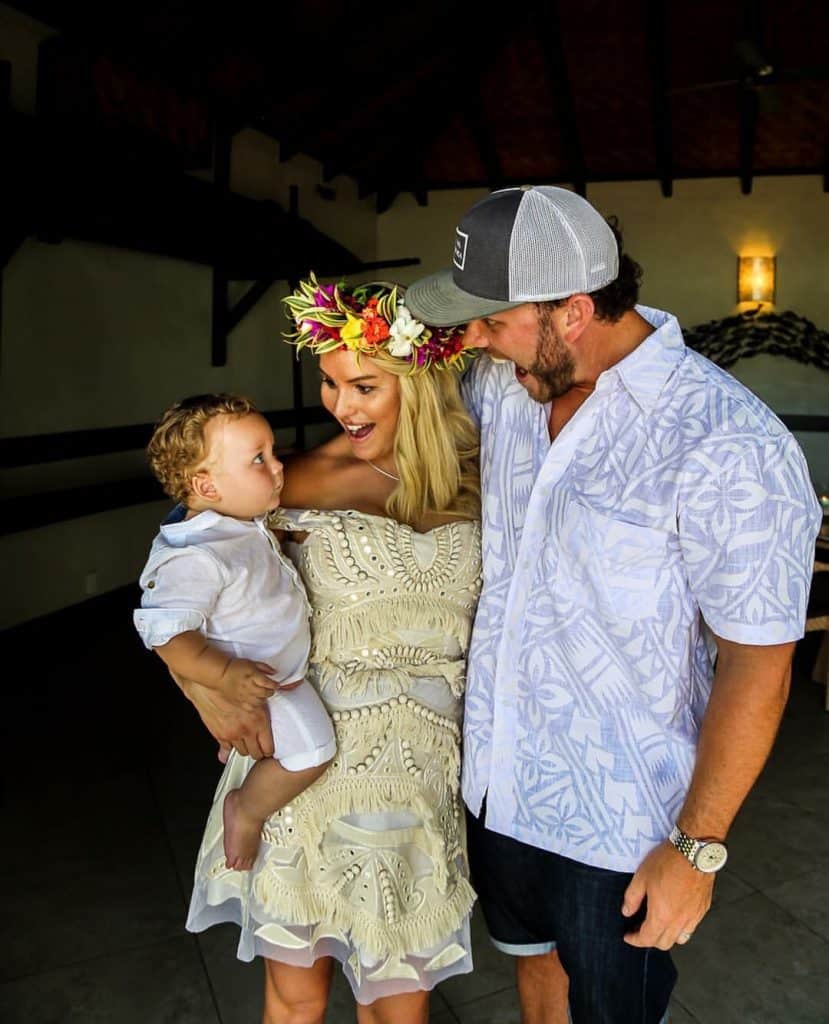 Riley is literally apart of every aspect in our lives, we don't have family helpers, daycare or babysitters on hand to roll in for date night to free up some time. A few other factors that zip up shop is that Riley co-sleeps – face palm! we really didn't do ourselves any favours there. Sharing a bed with a baby isn't about to start the engine!
SEX, INTERRELATIONS AND FULL TIME TRAVEL WITH KIDS
Our "away" consists of a jet lagged mum, fast dinners together, normally a baby playing with his food or wriggling to be released while we frantically shovel food and wine in. By the time we are home and settling our nugget we are exhausted! Not even a serenade of Barry White can get me in the mood after a tireless day out and about – I am wiped! And I will hurt a man for waking the baby, so we tip toe around the hotel room not to disturb him.
My cherished "mum time" allows a peaceful hot shower, on a good day even shave my legs and that's not in preparation for a slip and slide with dad. Although it would be nice too right! Then I steal the chance for a hot cuppa snuggled in.— sooooo nanna. My poor husband.
To be honest the only time we can relax with each other is when we are home in Japan with space and a little bit of a routine. Our steamy nights are behind us for the moment and definitely taken the back seat in priorities.
Making time for each other as a couple is always a challenge once kids come along. Homeschooling means that we are around the kids more than most families and this has its pros and cons. As we both work too, life can get pretty intense so having breaks to just be together is really important and we definitely don't get enough date nights!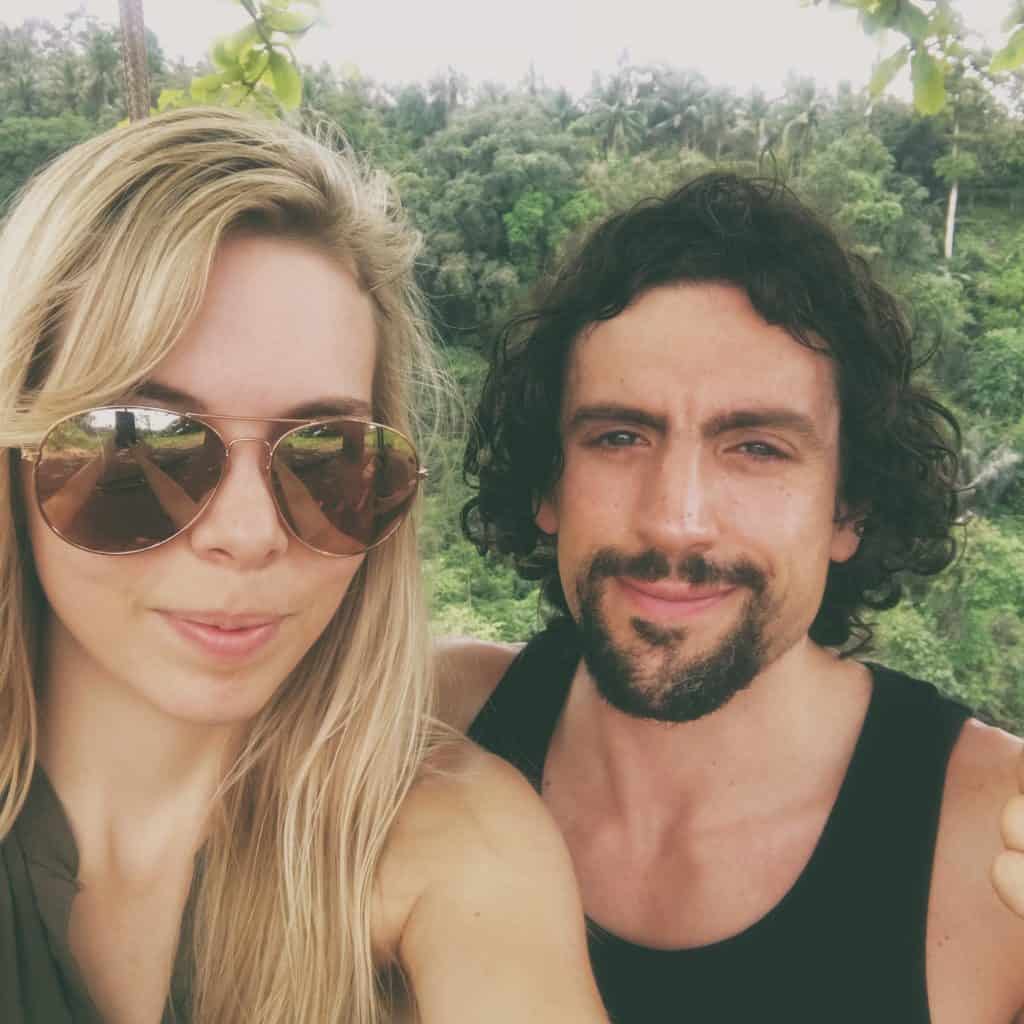 We are really lucky to have my Mum with us and she looks after the kids while we work, but we feel bad then going on dates too so we don't tend to. When we do it is fab, just to relax and chill out, and I think it would be really hard if we were travelling on our own with no childcare options!
As for, *ahem*, intimate time… well we had three kids in four years so I guess we just get creative and find a solution. As we are on a super tight budget the kids sleep in the same room as us but if it's important to you, you'll find a way to make it work!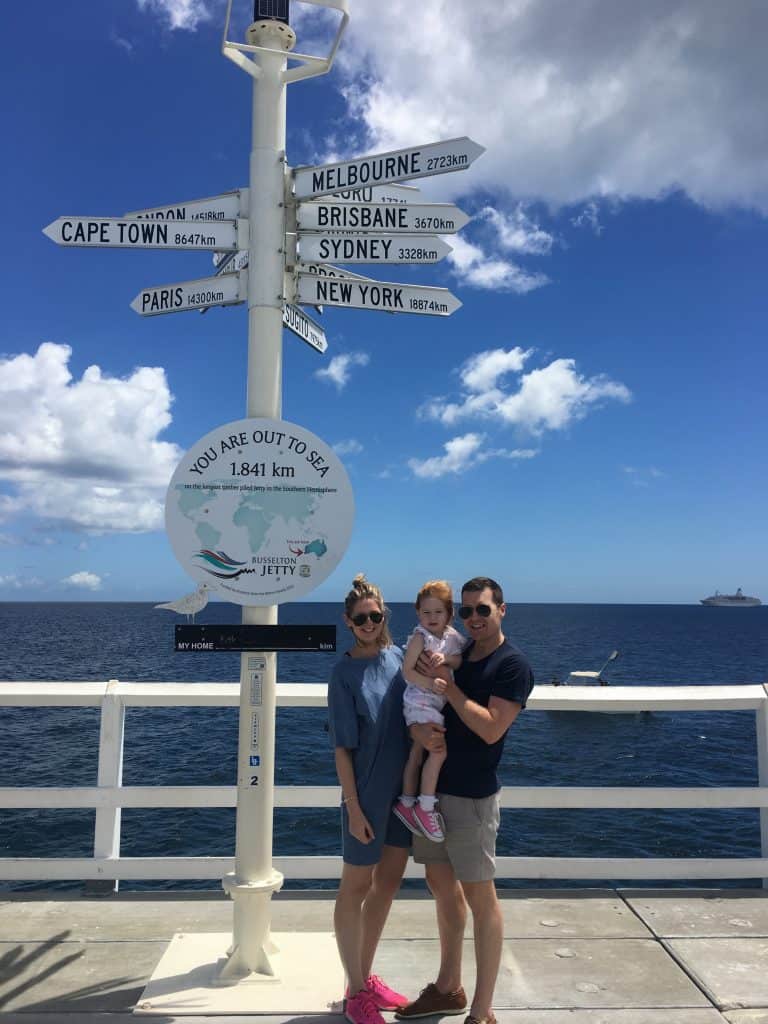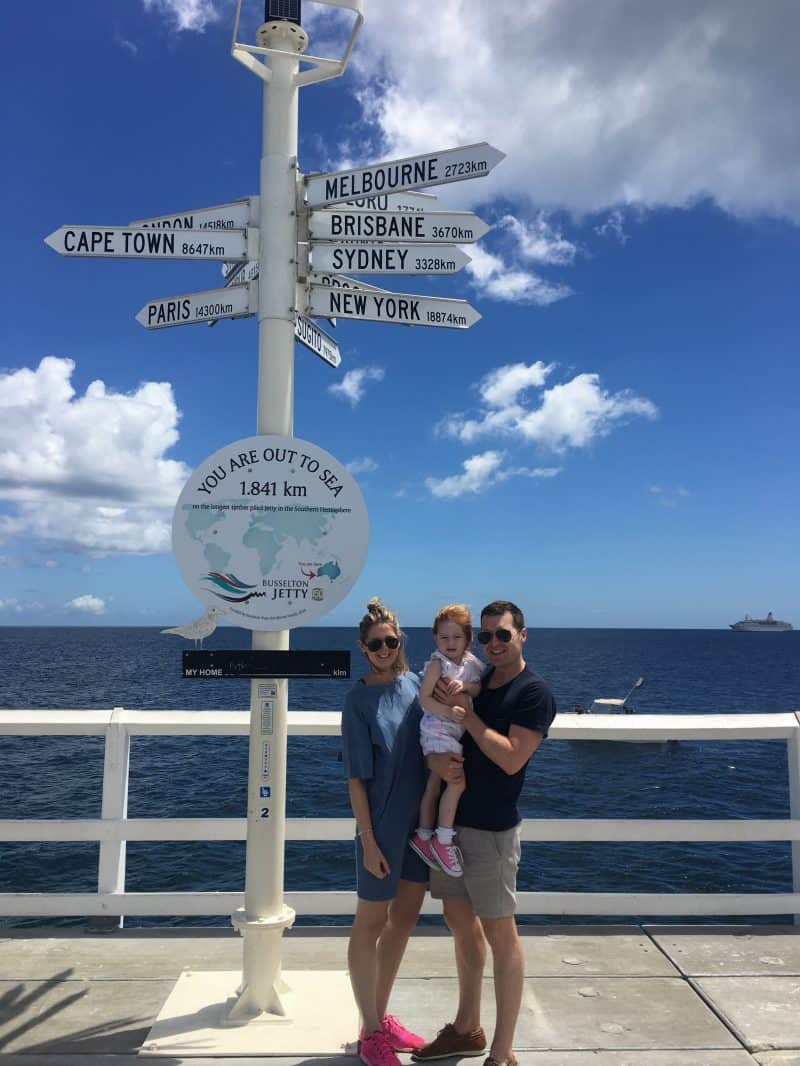 Firstly there is the tiredness. When you're travelling with kids, you have a constant battle between staying put for a few days and relaxing (as much as you can you relax with a toddler) and getting out and seeing new places. So far we've not done enough of staying put so come the evening we're totally zonked and subsequently having 'us time' isn't all that regular.
SEX, INTERRELATIONS AND FULL TIME TRAVEL WITH KIDS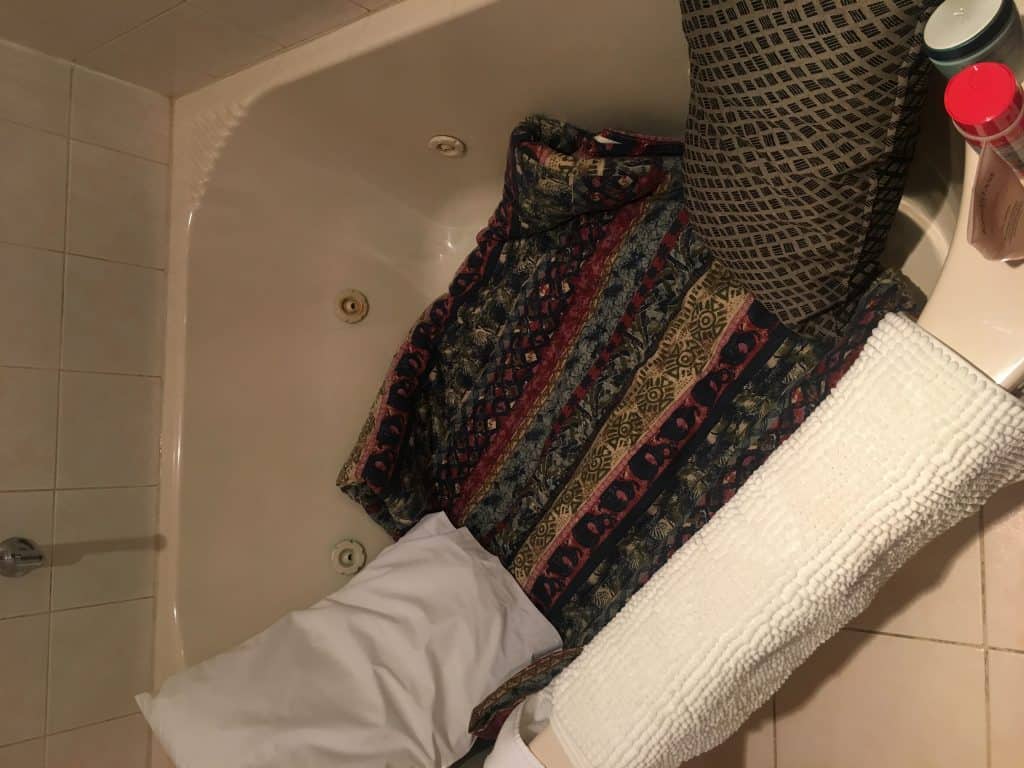 The washing and cooking doesn't stop just because you're not at home and as our daughter's old bed time routine of going to sleep easily at 7pm has vanished, the time we have together in the evenings is very limited.
So far we've stayed in a mix of hotels or motels and AirBnB (wherever is the most reasonably priced!) and because we're trying to keep to a tight budget so that we can travel for longer, we have sometimes shared a room. Not ideal when we want some alone time. And as much as the bath tub sounds fun, the practicalities of it are not.
Although we want to spend as little on accommodation as possible, we are quickly learning that having a separate sleeping space for the toddler pays for itself in more than just money. Whilst we want to be away for as long as possible, we also want our time to be enjoyable and some time together every now and again is something we both definitely need.
Somewhere on my decade-long travels, between the mountains of Canada and the shores of the Caribbean, I added motherhood to my itinerary. I was an Australian suddenly pregnant to a Canadian in the Cayman Islands.
We had dated before, and we tried dating again, and again, and again. He is math and I am art. For all his logic, I am all emotion but somehow the universe took the very best parts of both of us and gave us our daughter.
SEX, INTERRELATIONS AND FULL TIME TRAVEL WITH KIDS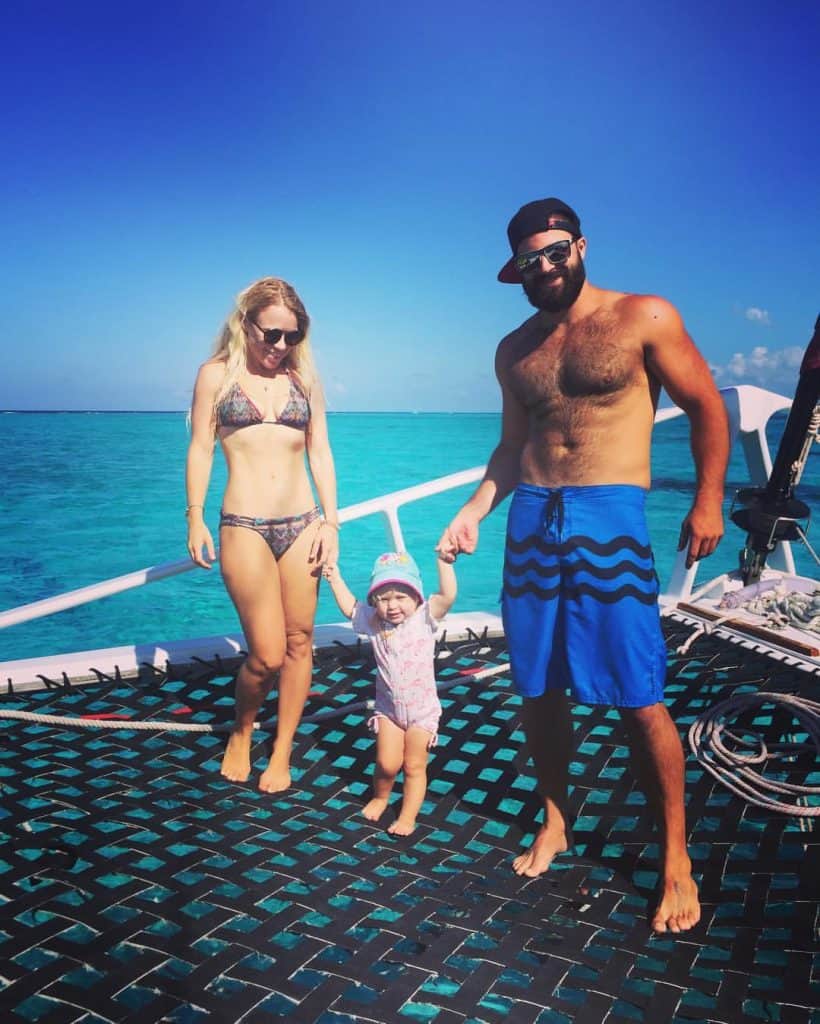 Going home for good would've meant putting the world between the two of them and I couldn't do that. I also couldn't handle the thought of not traveling anymore so we decided to travel together. It wasn't that easy. It wasn't just a decision but years of compromise, tears, heartache, betrayal, forgiveness, learning, accepting and growing, until we found our delicate balance and often we still fall.
SEX, INTERRELATIONS AND FULL TIME TRAVEL WITH KIDS
We've traveled some countries together and some apart -the first time she boarded a plane without me I thought I wouldn't survive, but you do. When she was just 10 months old, when we were weathering a category 5 co-parent storm, we purchased a school bus and turned it into a home so my daughter and I could travel but stay close enough to keep us all together.
That summer, the two of us drove across Canada. As a co-parent family we've so far traveled Australia, Canada, Bali, Hawaii, the United States, Cuba, and the Cayman Islands. Travel has not only allowed us to both keep dreaming but has enabled both of our families to share her life and not become strangers.
She's two now and we've come a long way but we still have a long way to go. We don't know our destination or even our route but we're both OK with that. It's definitely not always going to be easy, but it's always going to be worth it.
SEX, INTERRELATIONS AND FULL TIME TRAVEL WITH KIDS
Going on trips is still a grey area for us and is probably the reason we've ended up in this cycle for so long. When we travel together, out of respect for each other we do most things as a family. We stay together to cut costs and we both stay in with Ivy at night unless one of us has friends in the location and wants to go out to see them. One of the benefits I've found is being able to do things I can't do when I travel alone like snowboarding, diving, yoga etc.
We usually do find ourselves together again on trips when Ivy is in bed but it's a cycle I'm trying to stop and we've been discussing traveling differently in future.
For example I will be traveling for a long period with Ivy soon, and when her dad comes to visit I think I will use the time to see different sites alone, get work done, and will stay separate unless it's a place we both really want to see as a family. It's a long learning curve for us until we work it out.
In the future I think we will be able to help each other while traveling but will spend more time separate in the same locations.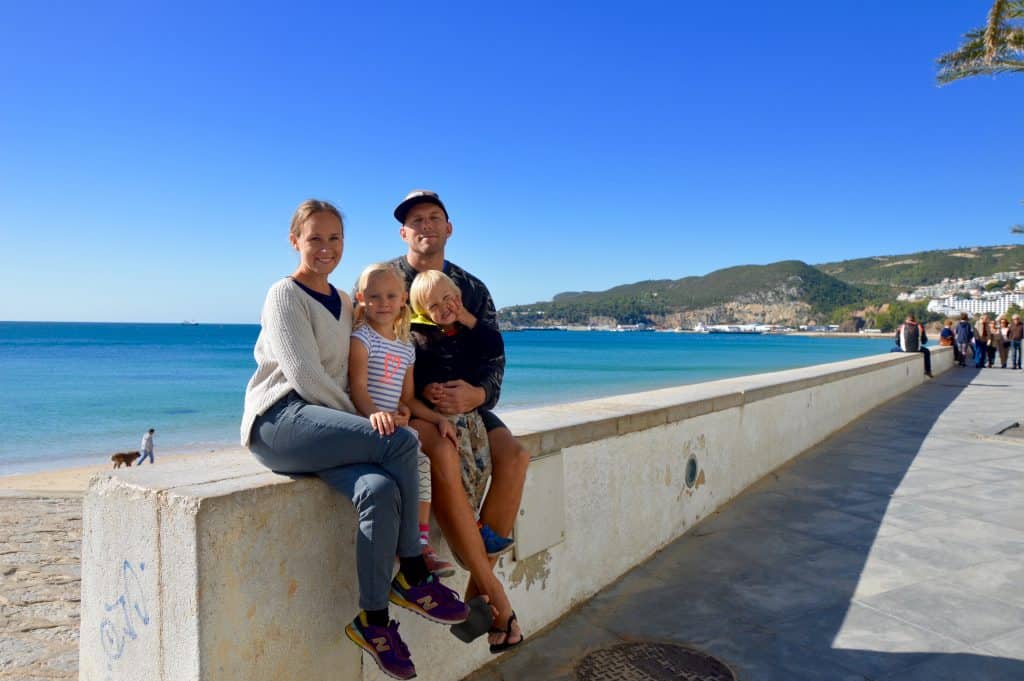 Mom Mom Mom MOM! After about thirty moms within the last ten minutes you might go a little bit mental, especially when realising you have not finished one single thought of your own for the last hour or so. This scenario I bet is well known to parents with small children all over the world.
No shame in admitting that you once in a while need a break and a bit of me-time! But what if you go travelling full time and spend 24 hours a day with your children AND your spouse? What will happen to your mental state and your relationship then?
SEX, INTERRELATIONS AND FULL TIME TRAVEL WITH KIDS
It is of course a privilege to spend so much time together as a family and it sure gives you a very special bond. With that said it´s not easy to get any mom and dad time when travelling far away from all the people you know (i.e. potential babysitters). Since our kids don´t speak English we cannot even get a local babysitter if one was available.
If you add the stress that sometimes occur while travelling (driving in heavy traffic on the wrong side of the road, kids getting sick in a foreign country, heat) and being on a tight budget allowing you to get a room with only one bed, it does not leave much opportunity and will to have some "time for grown-ups".
SEX, INTERRELATIONS AND FULL TIME TRAVEL WITH KIDS
What one can do to get to enjoy some marital life is to invite the grandparents to come visit on your trip! Kids get to see their grandparents, grandparents get to see their grand kids while travelling, and most importantly, parents get to have some time alone. Although, maybe at this point of the trip you are to tired to do anything but sleep!.
So in conclusion, I think its safe to say that kids and travelling really impacts on intimate relationships. That said, I think most people featured here agree! The undivided quality time they get together as a family is more than worth it. What do you think?
You May Also Like:
5 OF OUR PARENTING CHOICES PEOPLE HAVE AN OPINION ABOUT