If you've followed me for a while, you'll know I used my maternity leave from my nursing job (twice) to take a family gap year.
They were two of the most amazing years of our lives and we are always pining for those days together, care free, again!
That said, I can't keep having babies in order to travel long term ( lol), so we have been trying to find creative, yet affordable ways of doing it.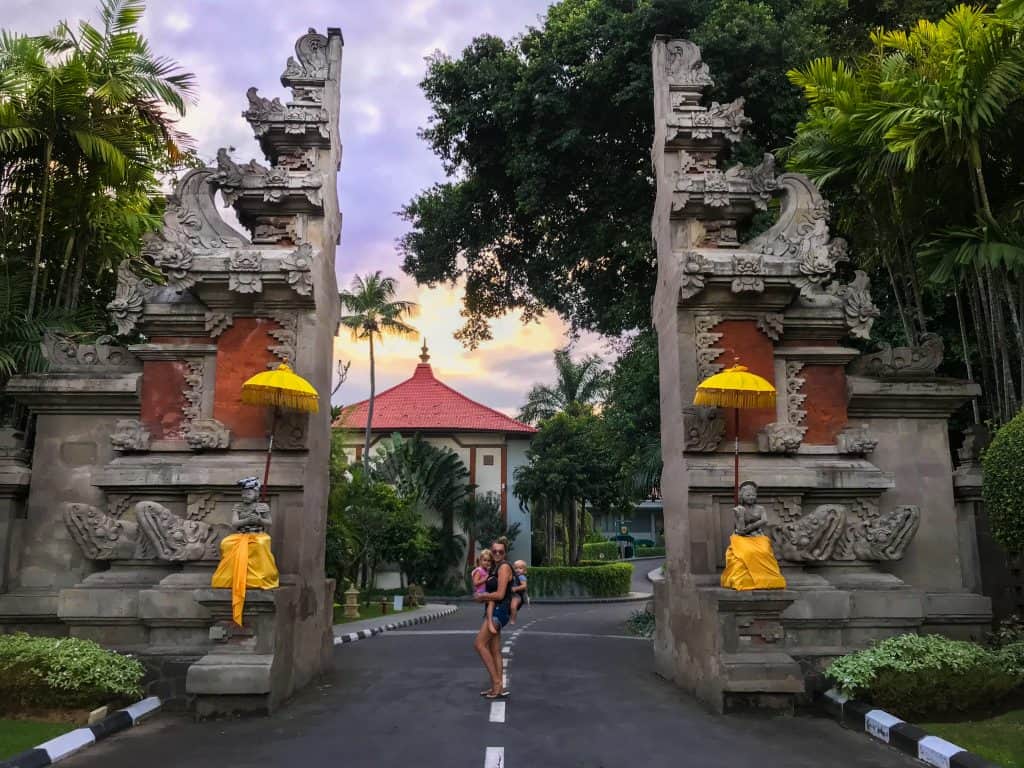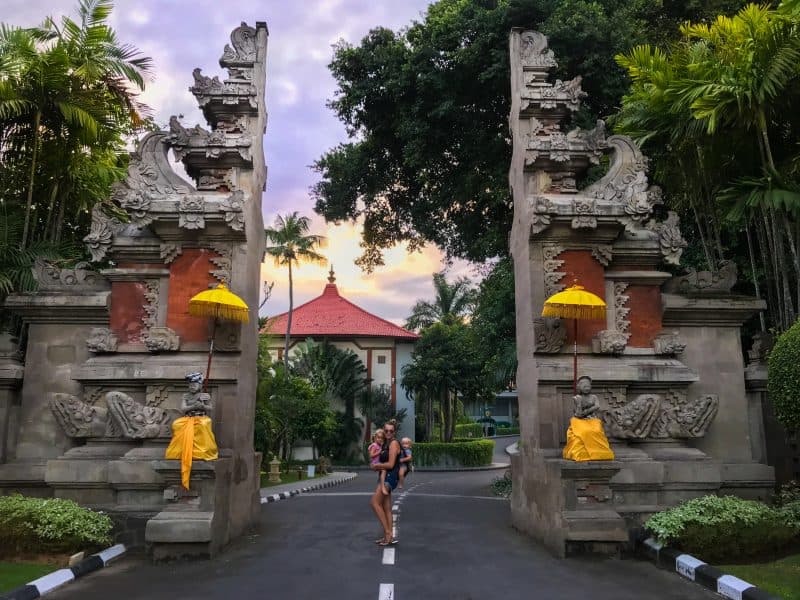 Our Old Game Plan
Pre-blog days our game plan was always to buy and sell properties after renovating them. We thought we'd live on the job to make it more affordable as Shaun can pretty much do any building job. That really helps with costs!
That was until Quinn came along and we realised it's a minute by minute struggle saving him from daring situation's in a normal house, never mind a building site.
So we've decided to put a hold on house renovations for now and I've been focusing on my blog more and more.
Can you really trust a blog?
I don't think I could ever fully trust my blog because it is such a new age concept, how long is this going to go on for? That said I am putting my all into it.
We had planned to sell our current property and reinvest the money into smaller flats in a city with higher yield than London. We would NEVER EVER say 'we sold EVERYTHING to travel'.
To me, that's just stupid, so, instead we are looking for clever ways to reinvest.
Brexit causing all sorts of issues
Brexit has been playing havoc with the housing market, so who knows if selling will work out, but that is very much in our plan.
The idea is to have a passive income from renting property and with the hard work we've put into renovations in London over the last 6 years, we should be able to afford at least one flat outright, if not two in a city like Liverpool.
This is all based on what I think my current property is worth but I don't really know because of Brexit.
Just to put the record straight, we don't get funded by our parents and we spent a whole year before kids doing absolutely nothing fun.
We both plowed away at overtime every single weekend throughout that year, doing everything we could to save a deposit for a property.
We weren't supposed to be ready until the end of the year with our saving plan but something told us to start looking after 6 months as we knew there was going to be a spike in the prices so we tried to get in there early.
We managed to buy a little ground floor flat that was stuck in a 50's time warp. We turned it around in 9 months whilst I was pregnant and made more money than we could have imagined.
Timing and luck was everything in this situation and it allowed us to move closer to the centre again, whilst most families were moving out, we managed to move back into London.
Needless to say all our money is now tied up in equity.
So after a year away, we started our second project and we are still trying to finish that as we speak. We are so nearly there and faith is in the hands of Brexit.
Making a Crazy Deal
Can we sell it? Can we move on? My hubby is desperate to move back to NZ but I have always felt I wanted to stay close to my family and I was worried it would really ruin my International travel plans of visiting every country in the world with my kids.
Is that crazy, that is literally my life goal? NZ is so far away from everywhere so we kinda made a crazy deal.
So the deal was we could travel all the way back to NZ overland from the UK! Through Europe, Central Asia and SE Asia!
Now I know we are very lucky to be bloggers and have stayed in some really beautiful places but I can not maintain the level of work that goes into reviewing hotels.
I'm not sure we can afford to pay to stay in hotels and homestay ourselves fora really prolonged period of time. We've previously travelled in a camper van and found it to be the most amazing way to trip around with two young kids.
It's a sociable life in campsites and it's relatively easy as a parent because all your home comforts are literally on wheels.
We decided to buy a camper and had budgeted 15k GBP to buy an old second had one. Of course there would be work to fix it up to our living standards.
Found our Dream home
We were on Ebay every evening, meanwhile 'life' was dwindling our pot of money, and before we knew it we only had a third of the money left. My dream of moving on was slipping way.
That was until Shaun came across a £4k GBP old American RV! It was huge and everything we could have wanted, too big if anything. BUT, and it was a big but, it had no MOT or in other words it was not road worthy.
Shaun is great with building but doesn't have a clue with mechanics so we honestly had no idea what we were getting ourselves into. This thing was made in 1995 and was retro A.F and smelt of must. You get me? An old boy to say the least.
He rang me, the worst person in the world to ask about an impulsive decision. I am very much a yes, fuck it lets do it kinda person.
He normally balances me out with being more, whats the word, considerate? He researches and thinks about things, whilst I'm on his shoulder like a nattering parrot telling to hurry up and say yes.
So of course we impulsively bought it not knowing what we were in for.
Since then we've been doing everything we can to get it certified as road worthy.
RV Renovations Galore!
Lets say living in London and an American RV do not go hand in hand. No garage could fit it in to even look at it properly.
Shaun has driven circles around the perimeter of London, being led down narrow London roadways by sat nav with a vehicle only fit for an American freeway.
Stressful is an understatement, but with every cloud comes a silver lining and we eventually found a place that would do it. Guess what? It failed so we needed to get work done on it and, well it did pass eventually.
We were so happy, we decided to take it on its first roadie to Brighton. We managed to get 30 minutes from our house before the radiator pretty much exploded.
RV Dramas
So there we were being towed back to London with a recovery truck. My neighbour saw that exact moment as the ideal time to tell us she didn't like it being on the road and it was stressing her out!
I honestly don't blame her but this was never meant to be one for the long game.
Our plan was to drive through Eurasia and with every day ticking by and impending freezing temps in a few months our minds are wandering to another continent.
Do we drive it through Africa? Shaun is always worried I get too ahead of myself before the initial job of renovating it. We haven't even touched it yet in term of renovation so I can see his point.
So that's as far as we have gotten with the situation. We are very open to other peoples ideas and experiences, We'd particularity love to hear from people that have driven through Eurasia in a camper van.
Please do give us hints, tips, experiences, opinions and whatever else you think might be helpful, we are all ears.
Stay tuned for a tour inside and our videos on how we do the renovation from start to finish. If you don't want to miss it, make sure to sign up to our newsletter.