I visited Oslo, Norway a couple of years before kids. Just a short hop skip and a jump from the UK, it's a fabulous destination for the family. Not to mention its one of the cheapest international return flights from London.
However, it is renowned for being an expensive place once you get there. With a little planning and budgeting, it is possible to enjoy the Scandinavian nature wonderland, without blowing the bank. There are plenty of Norway travel guide around that help with that.
Norway is part of a long thin peninsula off the coast of Russia and is best known for some of the dramatic fjord shaped by the ice age. Two-thirds of the country is mountainous terrain and reaches far within the Arctic Circle.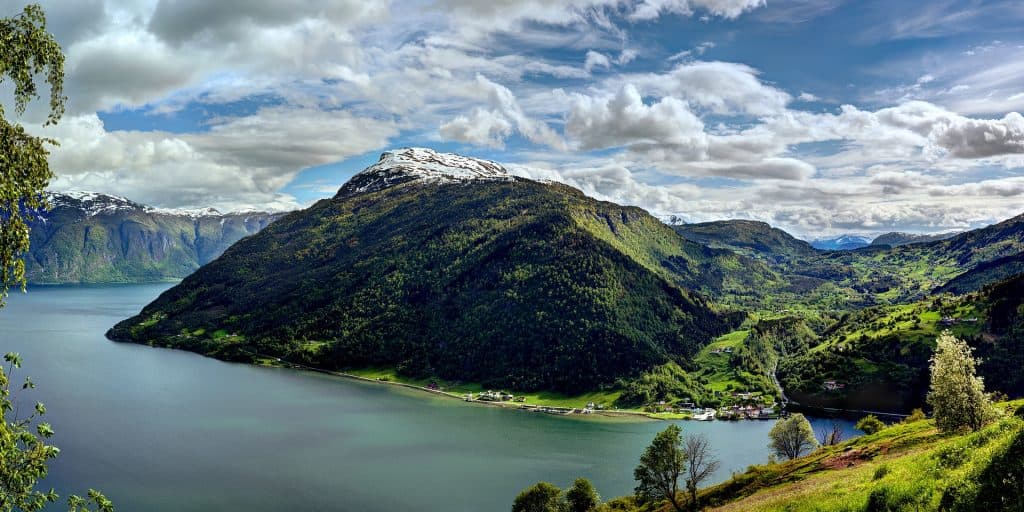 Norway homes some of the worlds most pristine waterfalls, national parks and rocky coastline. Being a particularly rich country, the infrastructure is impressive.
Oslo is a hip modern city with plenty for the kids and family. Check out this article to find unusual things to do in Oslo. The roads throughout the country are smooth making for a perfect road trip.
Renting a camper van is an awesome way to explore. It helps to keep within budget and reduce overall spend. Likewise, adventurers can get to otherwise hard to reach spots. Here are four reasons why Norway is the ultimate bucket list destination.
NORWAY – ULTIMATE BUCKET LIST DESTINATION
MIDNIGHT SUN
There are very few places in the world where you can experience 20 hours of sunlight. This is what surprised me the most when I visited Oslo during summer. It was still bright at midnight. It was such a cool experience, leaving you unsure at the time of day and feeling more awake than normal late at night.
NORTHERN LIGHTS
If you manage to visit Northern Norway, during March and October, there is a good chance of seeing the Northern lights. Electrically charged particles dancing in the sky, creating a green coloured auroa on the horizon.
Its one of natures most mesmerising shows. Something everyone should see at least once in a lifetime. This is just one of the amazing things to in Norway in winter.

FJORD LANDS
I first visited Fjordlands in New Zealand, at the furthest most southerly part of the country. It was a hard to reach destination when all the travelling from home is considered.
Its hard to believe we have just as stunning and beautiful fjords on our doorstep in Europe. The deep inlets from the sea into high cliffs are probably one of my most favourite seen in nature – ever!
It's so raw, untouched, open and imposing. The navy blue ocean gives a sense of an unknown underworld. The sheer cliff face topped with green grass a little more familiar! A great way to visit the fjords is to take an arctic cruise of Norway.
PICTURESQUE TOWNS
Oslo is probably the most well known part of Norway. However it's the picturesque towns that are particularly special. Bergen is quite literally post card perfect! Based on the Southwest coast, colourful wooden houses are surrounded by fjords and snow capped mountains.
There are lots of family activities such as boat trips to admire the sites, or spot wildlife such as whales. There are also funiculars, science museums and aquariums to name a few. It also made the list of UNESCO creative cities of gastronomy. It's the ideal place to spend some time on a Norway adventure.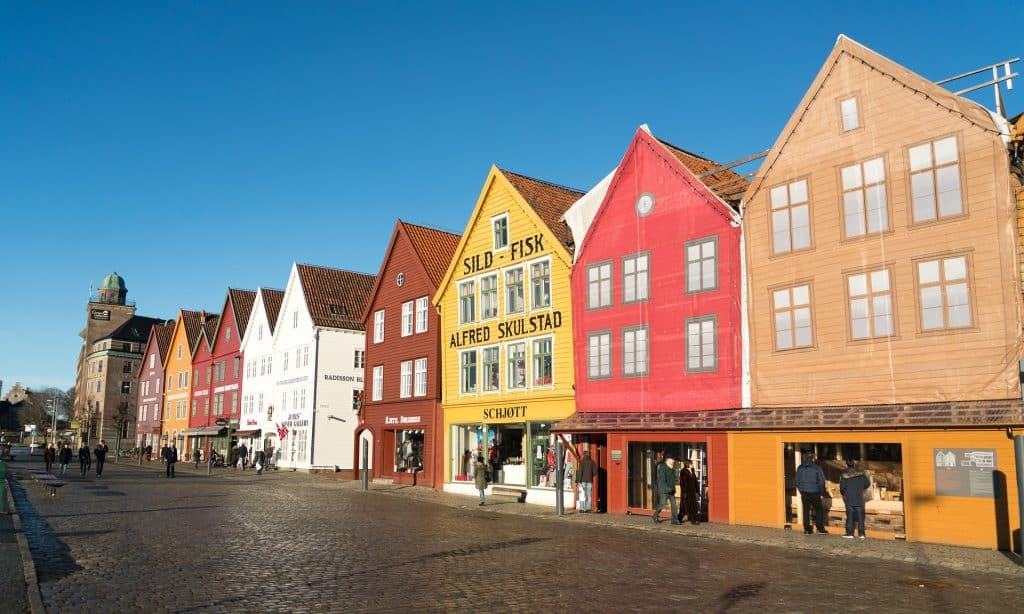 Looking for more bucketlist destinations? Check out the Ultimate Europe Bucketlist.
This is just a taster for the country that is powered by jaw dropping nature?. Have you visited Norway before? Leave a comment below, I love to hear from you.
You may also like:
WHY YOU SHOULD NEVER VISIT ICELAND