Summer haul ~ If you have been reading my content for a while, you will know we are minimalists when it comes to belongings. For the last year we've been travelling with our two kids extensively across five continents.
It's been really hard juggling clothes and re-wearing everything over and over again. Likewise, so many things got broken or lost along the way. Needless to say, on arriving home we were all in need of a couple of fresh items in our wardrobe and we looked to Amazon's #smileitsummer store for inspiration.
As we plan to continue travelling often, at least once a month, I always think about how easy it will be to travel with a purchase. For example, will I need to iron a dress? Crease-free clothes are essential to keep our bags to a minimum, not to mention packing economically in our zip-up cubes.
The only thing I feel we are materialistic about is camera and electronic equipment. We love our photography and keeping up to date with technology, so we generally spend money on equipment. From our wardrobe to home, and travel, to kids, here is what we bought in our summer haul after a year abroad.
SUMMER FASHION
FOR MUM
I must admit I have been feeling a little low about myself due to travelling long term. There's no time for hairdressers, beauticians, general fitness or even a visit to the dentist for a polish. I've been working hard to build myself back up again and have joined the gym. I got my hair done as soon as I landed and I recently bought myself a few new clothes. I didn't go crazy, just four items that will see me through summer.
SUMMER SANDALS & BAG
Talking of minimalism, I absolutely love these boho sandals from Amazon Fashion with tassels and an open toe. They are flat, comfy and can easily be worn with any summer dress due to the colour. Likewise they can be worn with a casual outfit such as my all time faves, denim shorts!
I am so happy with this new purchase, and makes such a change from my flip flops that I've been living in for months! Likewise, I have been using my nappy bag as a handbag.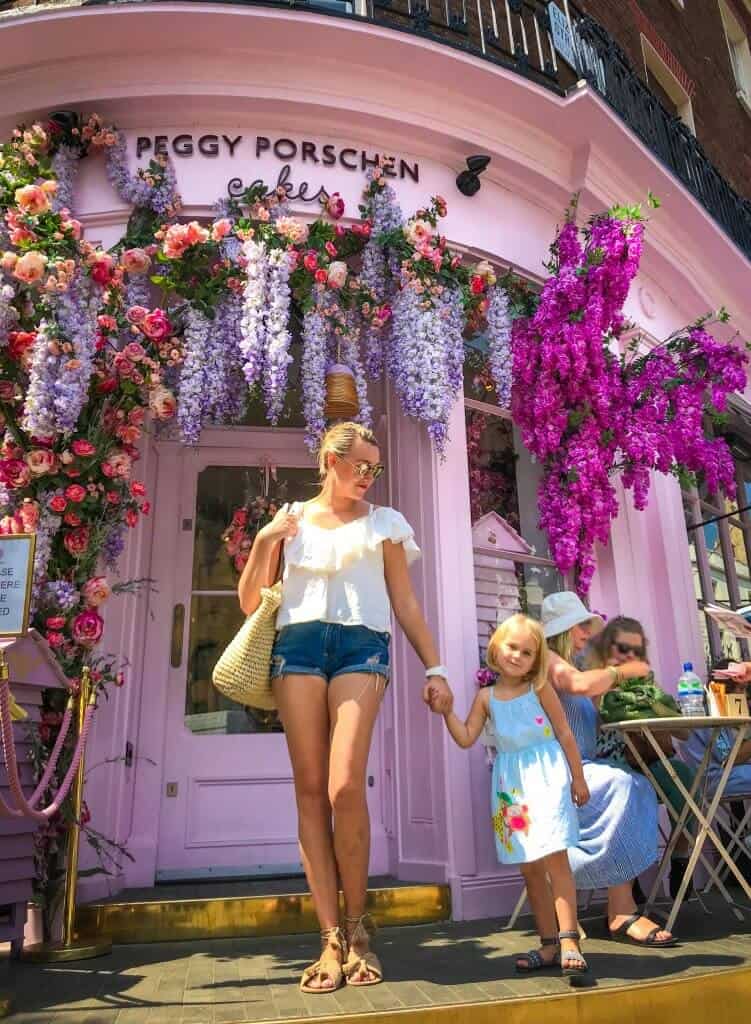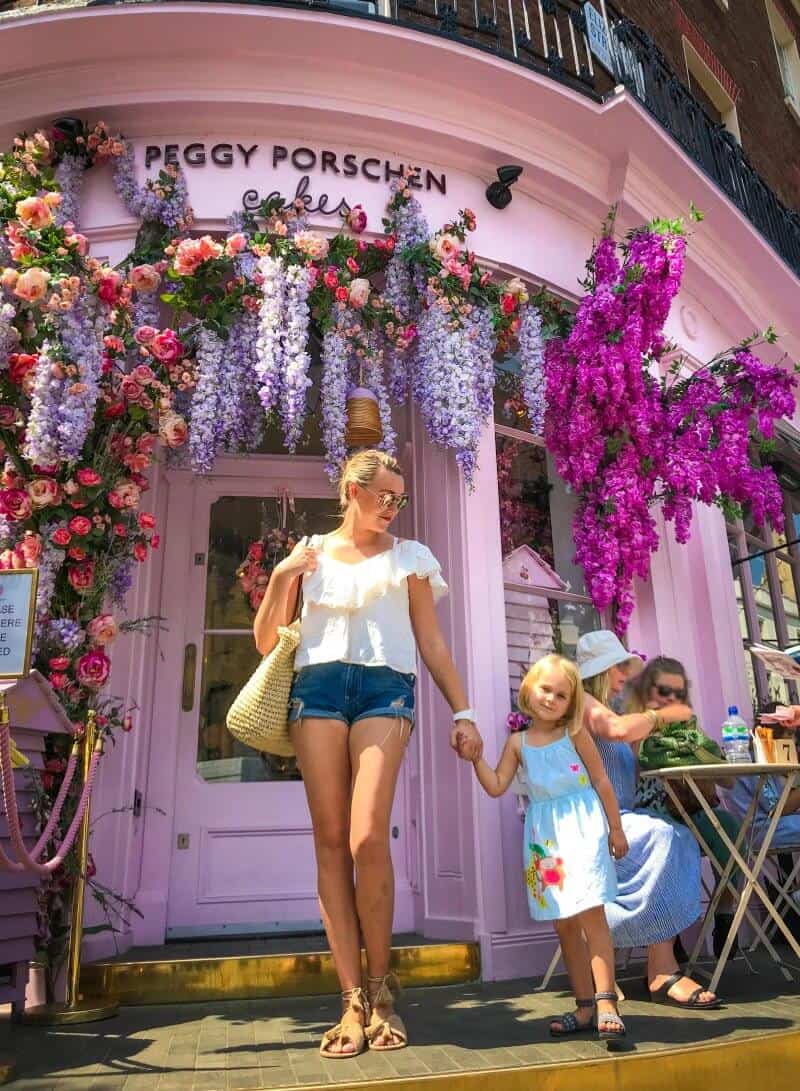 Now that I am back at work and doing my own thing from time to time, it's nice to have something just for me. I got this straw beach bag. It's pretty versatile and can match anything summery. I love the silky pattern fabric inside. I just wish it was one of those bags that turn inside out! Oh and the straw matches my new sandals too.
SUMMER SWIMWEAR
I have been knocking around in my bedraggled maternity costume for ages now. Yes, the same cozzie on all of those beautiful tropical beaches. It's time for a change! I've gone all out with a lipstick red one piece swimsuit. I do like a swimsuit to cover my tummy. However it has a nice love heart shape for the boob cups, so it's not too covered up, still nice and flattering, especially with the lace-up, corset like vibes going on!
SUMMMER DRESS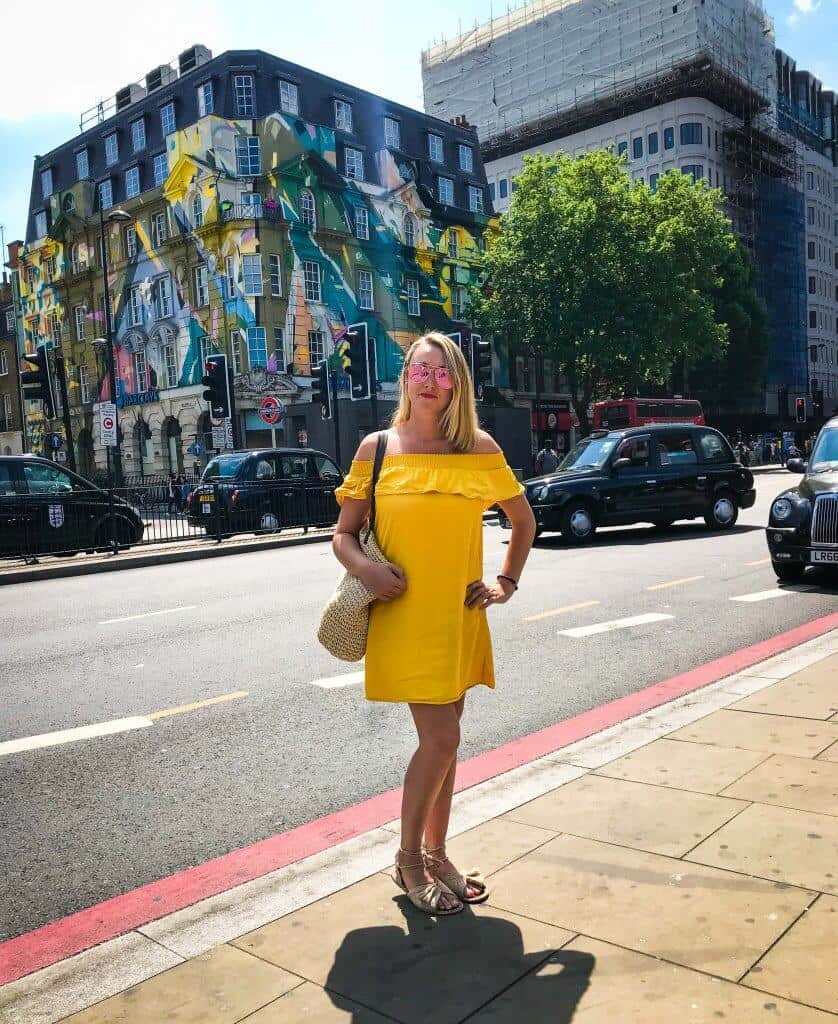 I got two new dresses. I went for a mustard yellow off the shoulder midi dress. It's perfect for summer and London and also ideal for packing as it doesn't get too creased. It's nice and cool and its one of those dresses that are easily dressed up or dressed down. I've worn it to work and also on an evening out for dinner. It's so versatile with a simple change of accessories and footwear.
I have a few events over the summer, so I decided to get a really nice maxi dress. I love this cream lace maxi with simple spaghetti straps and intricate design on the layers of material. The top layer is lace and the under one is a light linen.
It's perfect for summer weather and again can easily suit most occasions depending on how it is dressed. It's not particularly practical with little ones, especially being cream but I can't stay wearing baggy dark clothes forever just for the sake of baby's sticky little hands.
FOR DAD
My hubby is pretty amazing when it comes to choosing multi-use clothing. He's also even more economical than me and only shops every couple of years for a new wardrobe look. He needed a little encouragement to get a couple of things but settled on these really nice Protest boardshorts
that are very much his style.
They are perfect for travelling and the material means he can also swim in them if he wanted to. He's not the sort of man that gets suited and booted on a daily basis.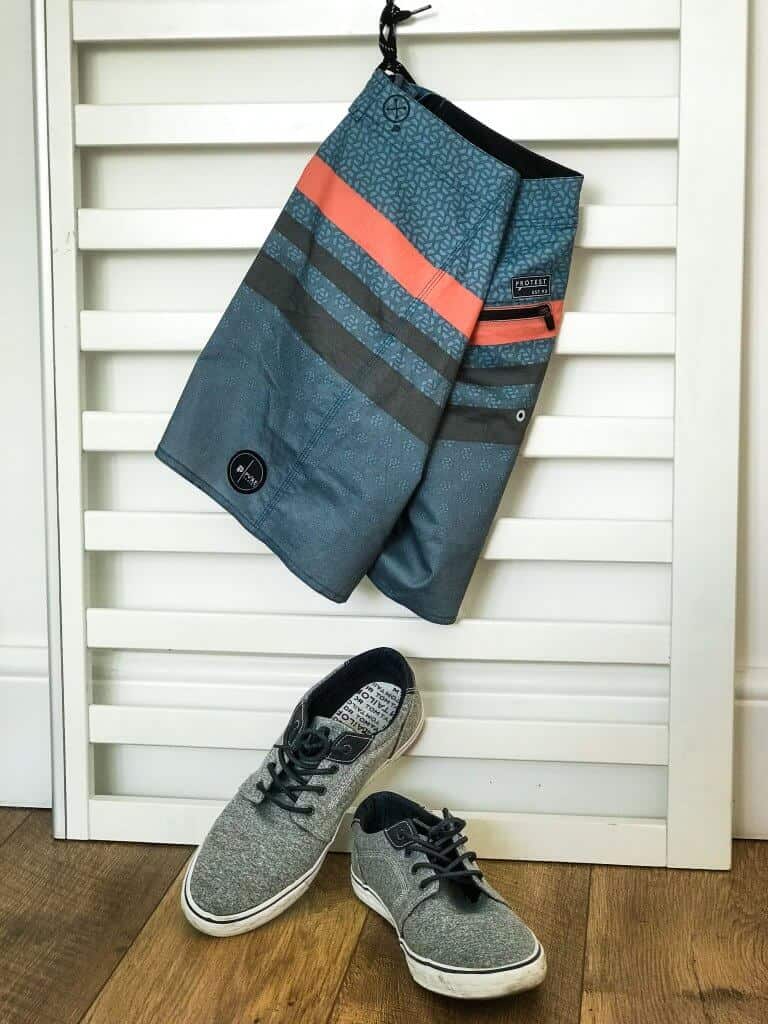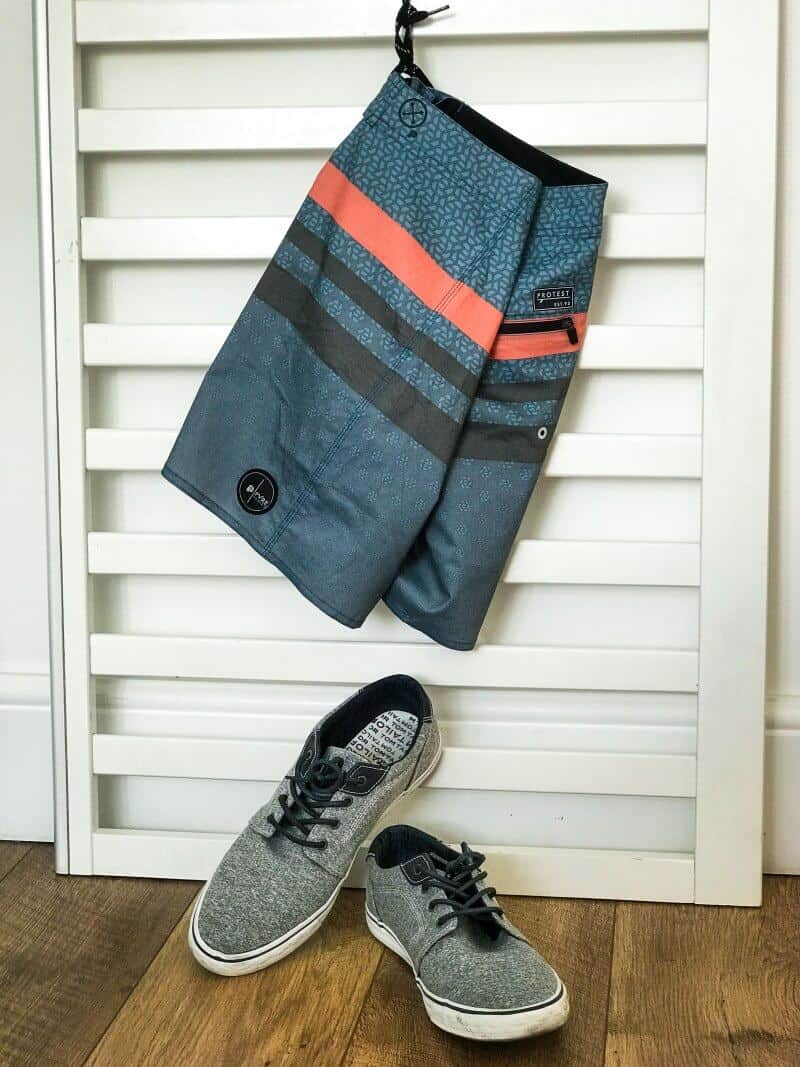 He wears skater / surfer type clothing in keeping with his Kiwi roots. Similar to me, his footwear was a right old state after traipsing through jungles and mountains. He got these really cool dress up dress down Tom Tailor boat shoes from Amazon. They are quite light weight, making them really good for packing. I love the light grey colour, they are so nice and summery.
FOR THE KIDS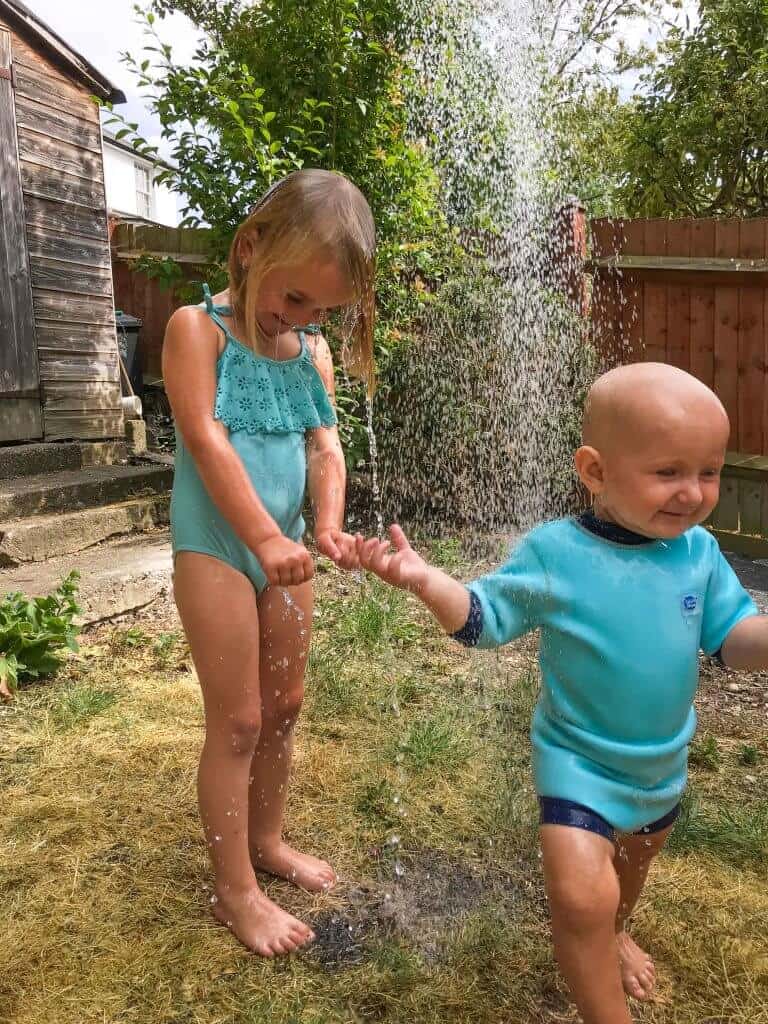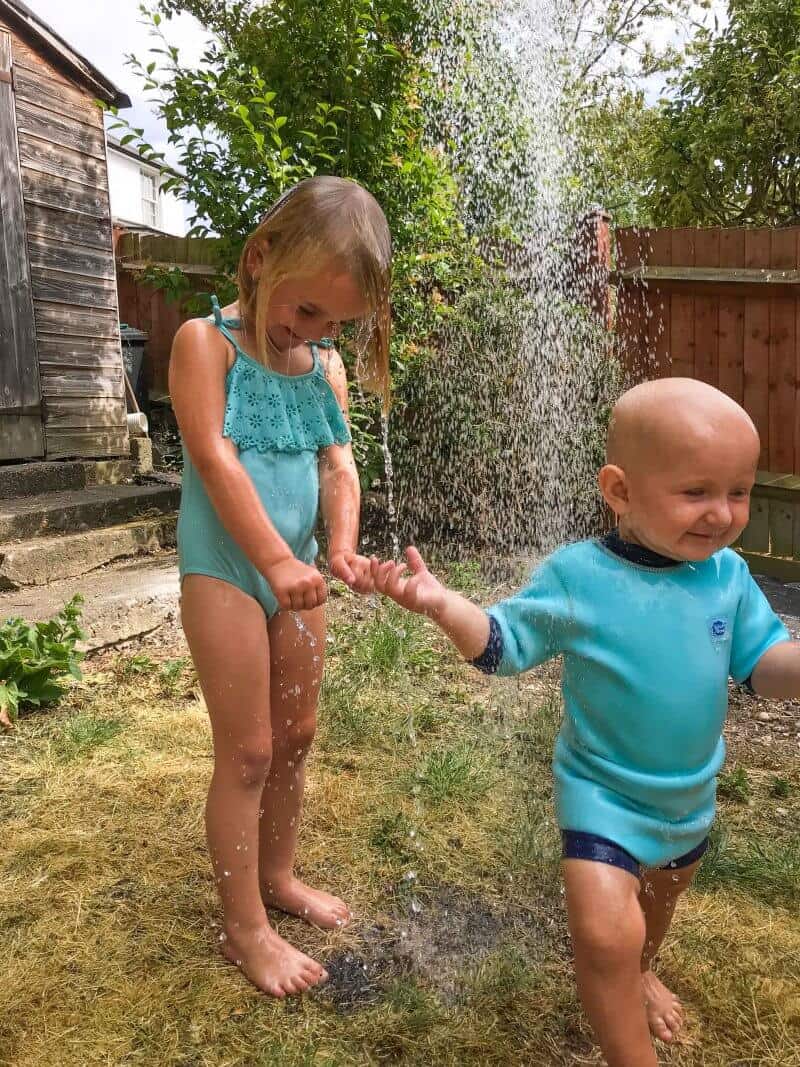 Out of all of us, we packed the most items for our kids when we travelled. We bought them a few things along the way but still needed a couple of items on our return. First things first! We booked Quinn into his first swimming lessons recently. Our local swimming pool is freezing! I got him a baby wetsuit
as he is so used to warm water abroad.
Likewise he's used to walking on sand and being bare footed. It's been a job to get him comfortable in shoes but we love Teva baby sandals
. He's taken to them well and doesn't throw them away at the first opportunity.
My parents spoilt the kids (as grandparents do) with loads of new clothes on our arrival home. Both had a wardrobe full of things at nanny and poppy's house. All I was left to get for Esme was a new swimsuit and a nice straw hat for summer.
She was swimming every single day on our trip, so she wore all of her togs regularly. She has a new red swimsuit with a nice frill around the shoulder. I love the fact our swimsuit colour is twinning! She looks so adorable in her new swimsuit and straw sun hat.
summer haul
ELECTRONICS & GADGETS
KIDS TABLET
On the whole, we generally try to go screen-free for the majority of our journey, anywhere. We use toys and such in the first instance. However, there comes a time on almost every flight when the kids start getting agitated and want to run around, which is understandable.
I like to have a device on standby for those moments because they do help settle things down. We recently got the Amazon Fire kids edition tablet
. It has a really good exterior case to avoid any damage and the purple is definitely more appealing to our colour loving daughter.
Even though I prefer screen free travel, prepping for holiday travel also involves downloading TV shows and films too for the parents and the kids. We've just discovered Prime Video which lets you download all TV shows and films to tablets and other devices so that you can watch what you want without needing to be on the WIFI – perfect for long car journeys or flights with fidgety kids!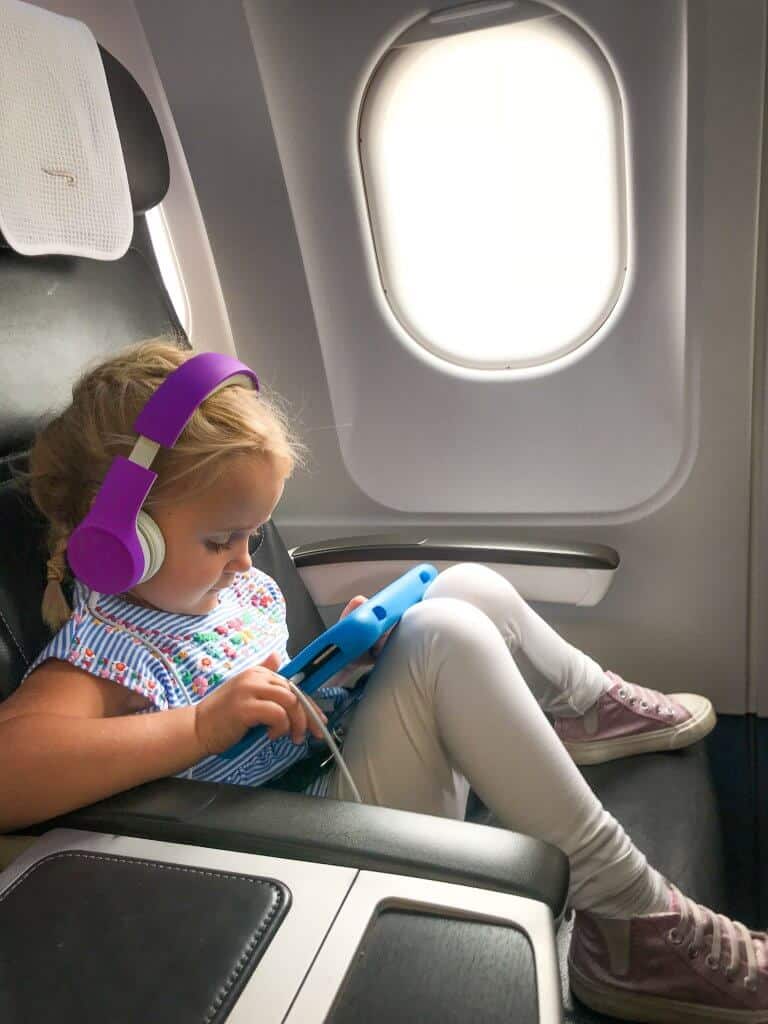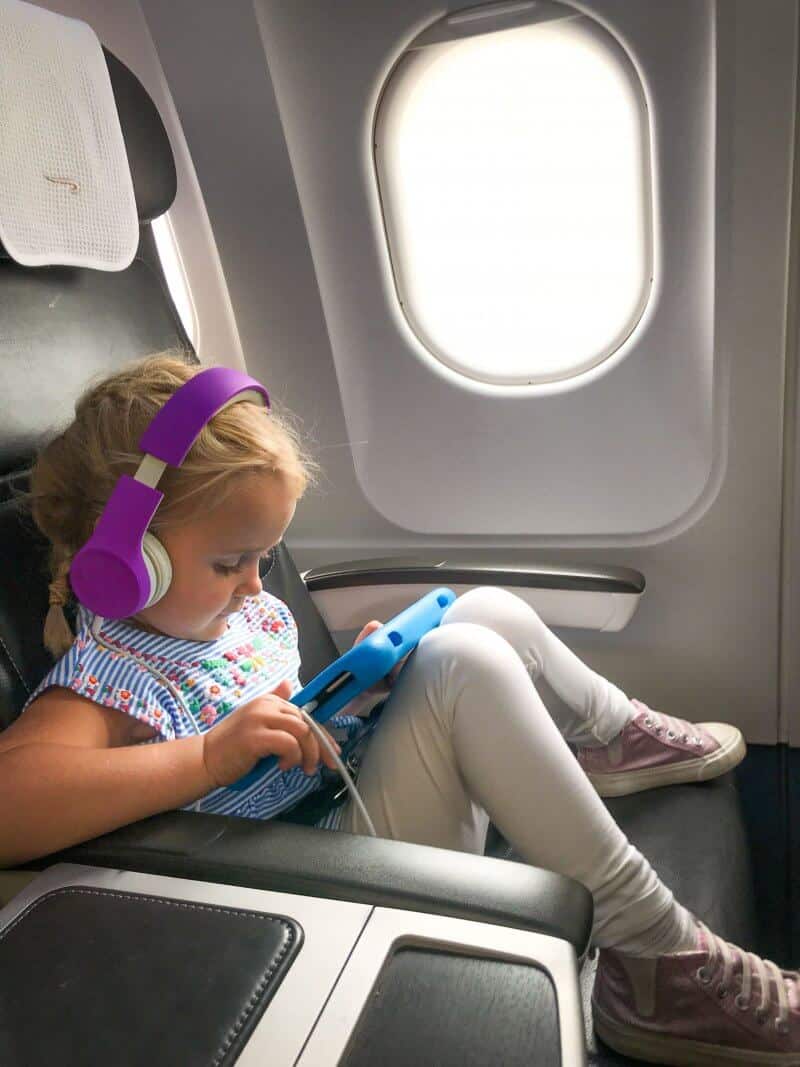 KIDS HEADPHONES
Importantly, there are also parental control features. Meaning I can check and see exactly what Esme is doing on the tablet. There are loads of amazing apps, including art and games. Likewise there are plenty of movies.
We decided to get her the matching purple ' Snug Playkids
' headphones so she can chill when needed. Since our little guy has become a toddler, the sibling rivalry is no joke and sometimes we just need to separate them for quiet time!
KIDS CAMERA
Esme has been showing a really keen interest in photography since we've been travelling. She's always asking to look over photos in our phone and wanting to help with taking pictures. Given she didn't get much in the way of physical gifts for her birthday or Christmas this year, we had planned to get her a kids camera.
Its all about nurturing those interests! I went for the VTech Kidizoom Duo Camera
. We haven't had too much time to use it yet, but we have a trip coming up in a couple of weeks and I'm excited for her to try it out.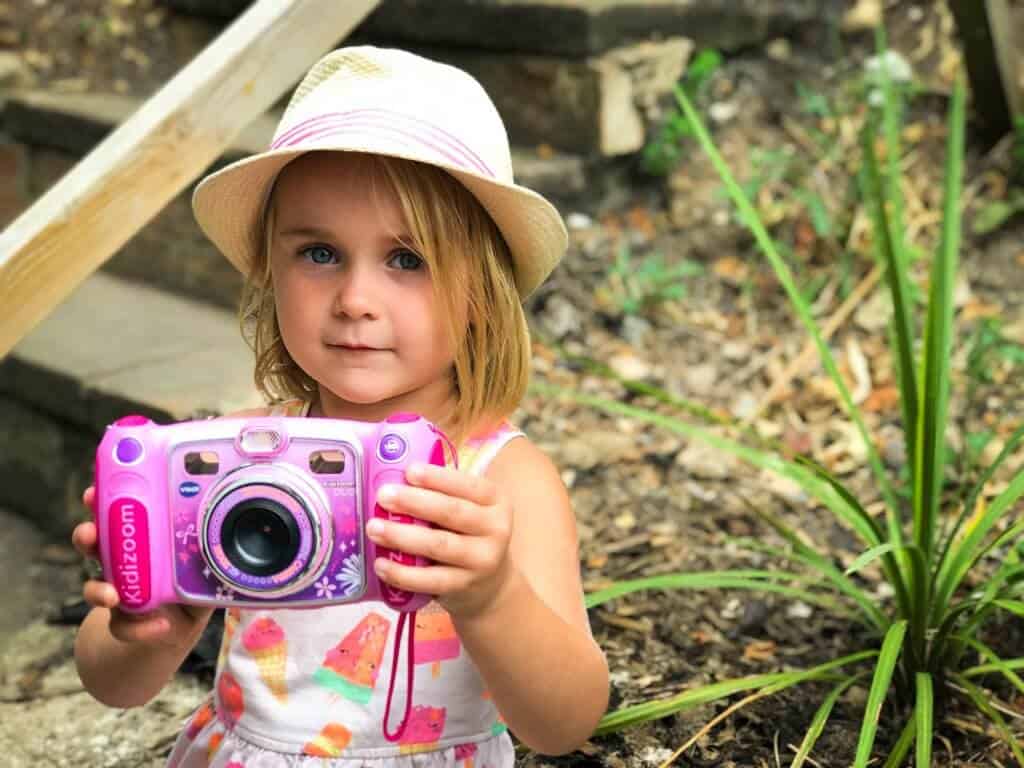 summer haul
FIRE TV
My husband absolutely loves getting into a good box set. That and the gym are his two favourite things for just him! He's an amazing stay at home dad, so I'm always on the lookout for ways of helping him unwind. So I bought him a gym membership the other day and the Amazon Fire TV
.
It's super fast at streaming movies, especially as he only has limited time to himself. Really it's only when I'm working night shifts. I'm his worst movie partner. Talking through the whole thing and ask questions galore. Yes, I'm sorry to admit, I am that annoying person no one wants to watch a movie with!
OASIS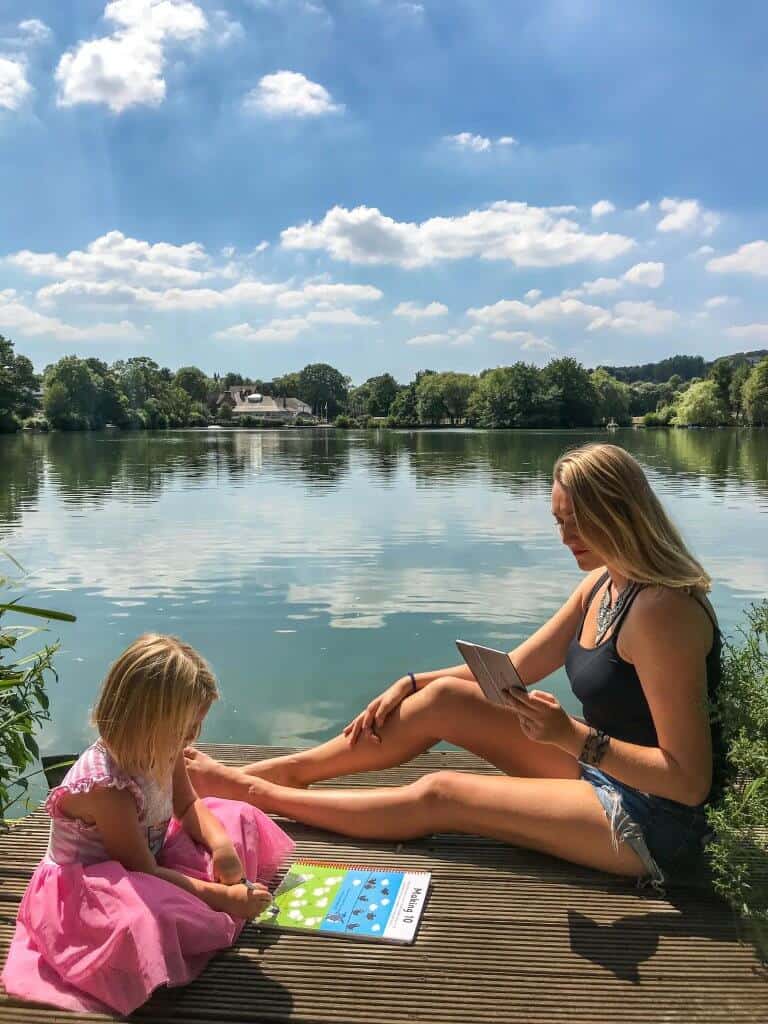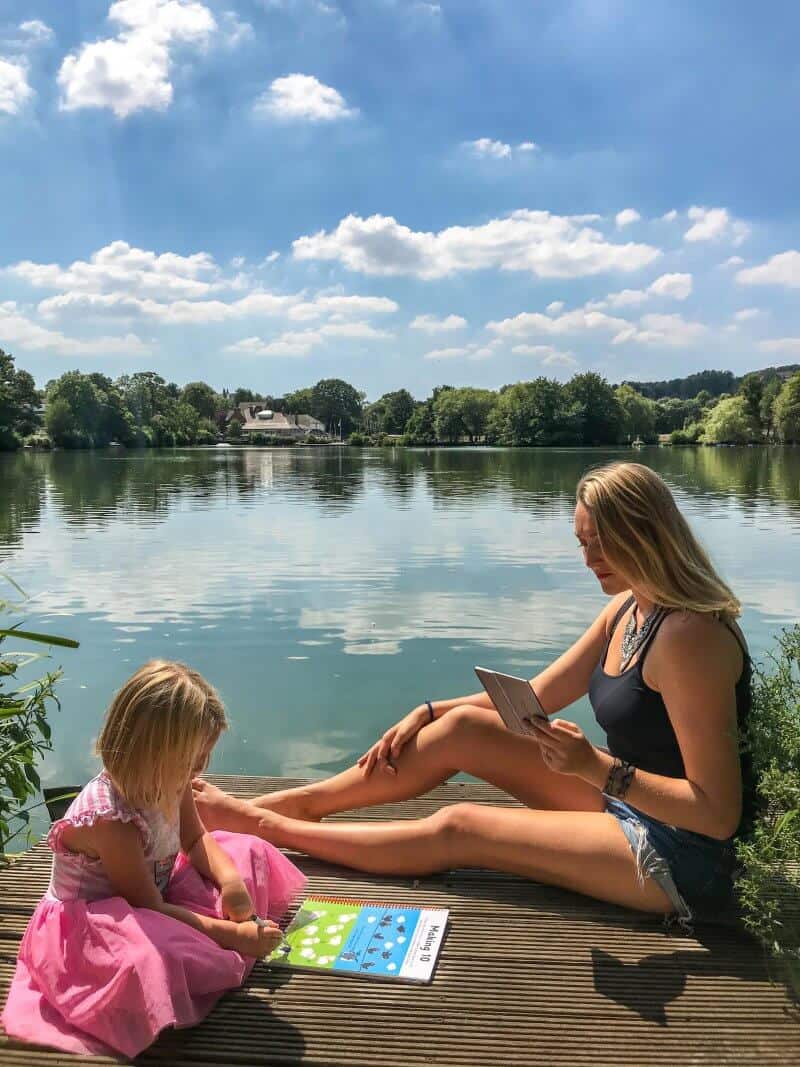 Honestly, I haven't got a minute to myself since having kids. I know that sounds incredibly cliche. However, I've decided the rest of 2018 is going to be about getting a little bit of myself back. Whether it's going to the gym, or reading a book, I really need that time to unwind. Not to mention every time I go to get myself something, I magically end up with something for the kids and nothing for me.
I've treated myself to an Kindle Oasis
. Now that I'm back at work, I'm having a chance to read on route to work on the bus. It's so nice to get back into old habits. It's so slim and light weight, I hardly notice it in my handbag. Its also got built in WIFI which is fab!
TRIPOD
Honestly, I never realised how difficult it is to get a picture of a family of four until we took our big trip. Out of 40,000 photos, I could count on my fingers and toes, how many of them include all of us. As a mummy, I find that so sad! I always ask families how they managed to get all four of them in a good shot.
The common answer is they use a Tripod
! I wasn't too keen on bringing non-essential extra equipment with us. However, now that we are home and only planning to do monthly trips as it stands, I've decided to invest in the secret to good family photos! At only £23 I felt it was a purchase worth its weight in gold!
summer haul
GOPRO
You guys will know that we absolutely love our GoPro
! We use it every day when we are travelling without doubt. We had a similar action camera before children and soon realised it's the ideal way to capture those unexpected moments such as first steps and first words. Especially as it's voice activated!
I can simply say GoPro
take a video and it will start recording on the Hero 5
model. There are so many gadgets to go with GoPro! Whether it's housing to take it underwater below 15 metres, or a funny grip to capture something from an awkward angle, we own a lot for of bits and bobs for the GoPro.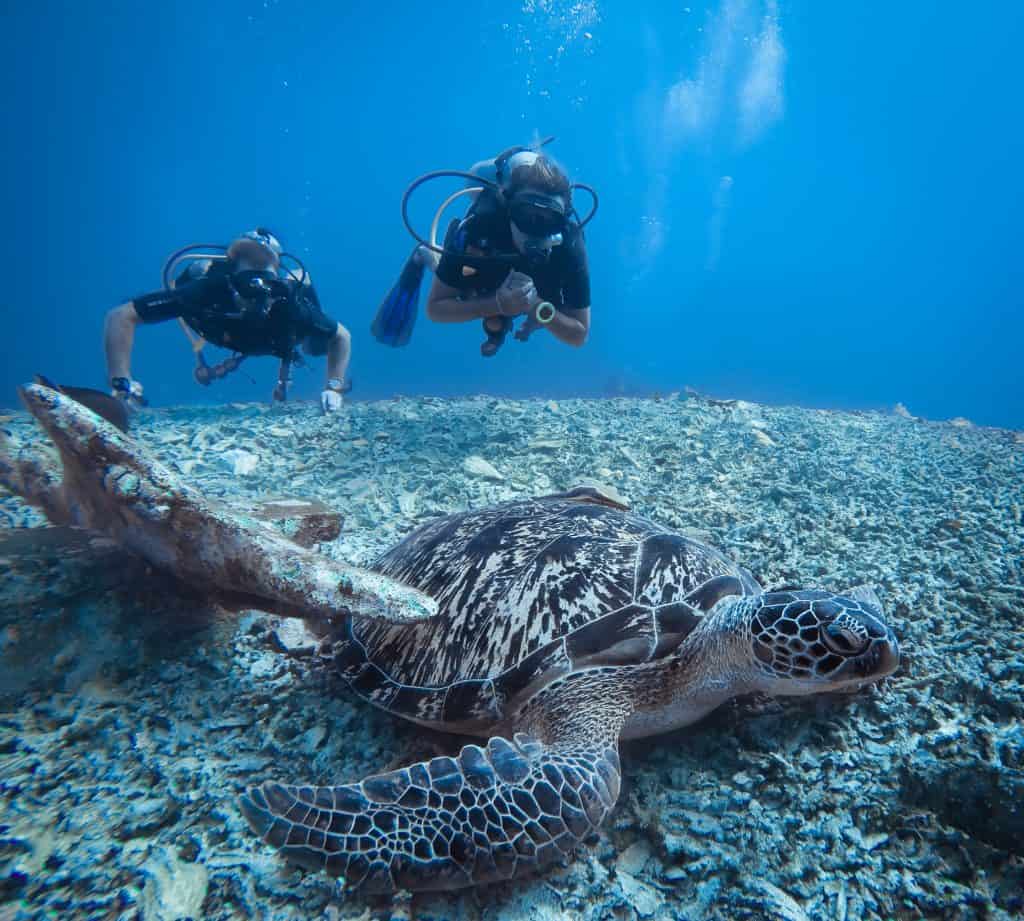 Shaun and I both did our open water diving cert whilst in the Gili Islands recently. We are so excited to go diving again with our new housing system for the GoPro. It was our first time diving to 18 metres and we didn't know we needed a housing
. Therefore we missed out on some epic footage opportunities. You live and learn as they say!
DOME
Talking of GoPro gadgets, one of my all time favourites is the dome
. The shots you can get with a dome lens are just incredible. We usually have lots of family fun mucking around in the water with it. Unfortunately this was one of the items we lost along the way on our trip. Therefore we felt it was one of the things we wanted to replace quickly on our arrival home. I'm sure you can see why from this picture!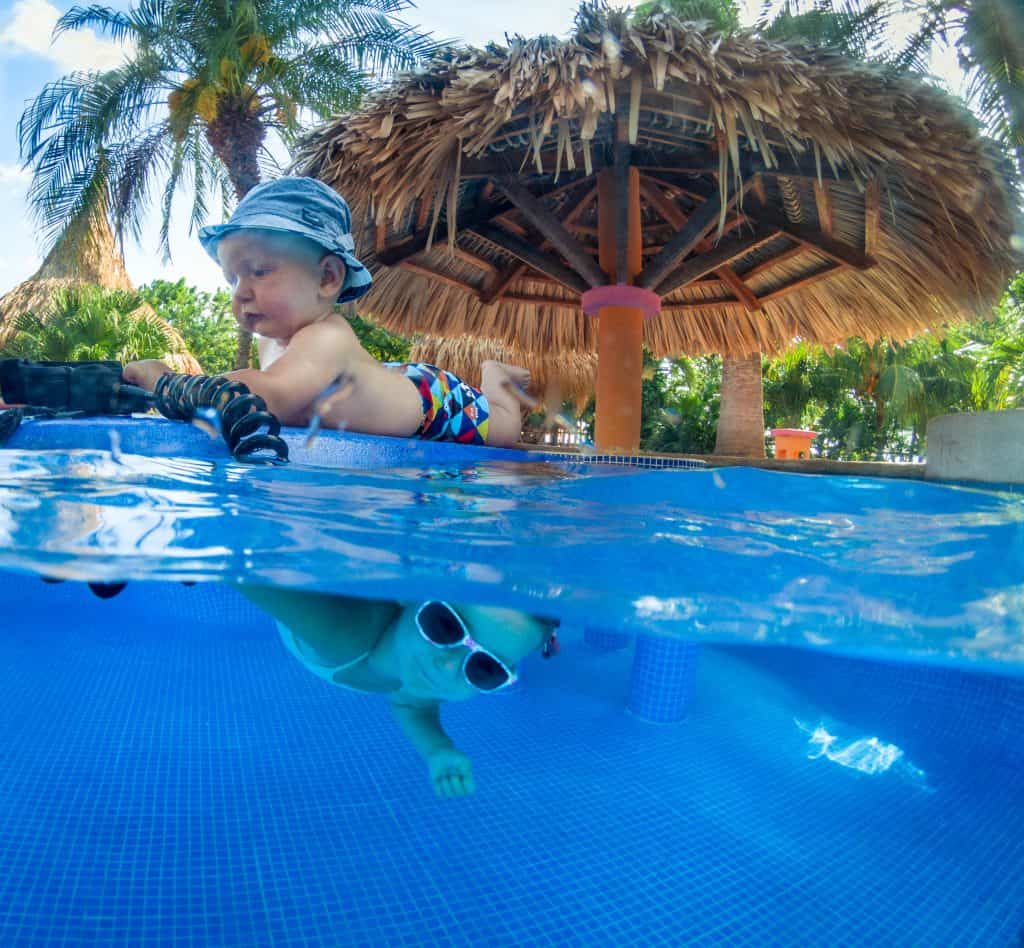 GOING PLASTIC FREE
I have always tried to be as economical as possible when it comes to recycling and so on. My parents were pretty hot on it since we were tots. They always made their own compost and separated all of the trash to perfection.
Since travelling, I've realised the exact impact plastic is having on the planet. It's pretty horrendous and sad at the same time. It's for this reason, I am making a conscious effort to live as plastic-free as we can. Especially when it comes to our kids and all of the chemicals they can end up ingesting.
summer haul
I started off with buying eco metallic straws
and bamboo toothbrushes
. I love the metallic straws, I take them everywhere in my handbag so we can easily refuse plastic straws when we are out an about. Esme is pretty good with the message overall and often tells restaurants she has her own straw, or she doesn't need one.
She remembers cleaning a beach up in Costa Rica so she has seen the direct impact first hand of plastic use. Likewise, when we were snorkelling, we both collected bits up and put it inside our wetsuits to bin later. I love the bamboo toothbrushes
with activated charcoal. We were all due a new toothbrush anyway and I love the idea we can pop the bamboo ones into a plant pot when we are done with them.
GOING PLASTIC FREE
As we all know kids tend to use plastic items more often. I've become more aware of what of what BPA can do to your insides and I wanted to get Quinn some nice bamboo and stainless things. I got him a cute Ellie stainless sippy cup.
I love the bamboo set that has a silicone suction so he can't sling his dinner on the ground so easily. It comes with a bowl
, plate
and a spoon
. My final step in becoming as plastic free with the kids as possible is converting to reusable nappies.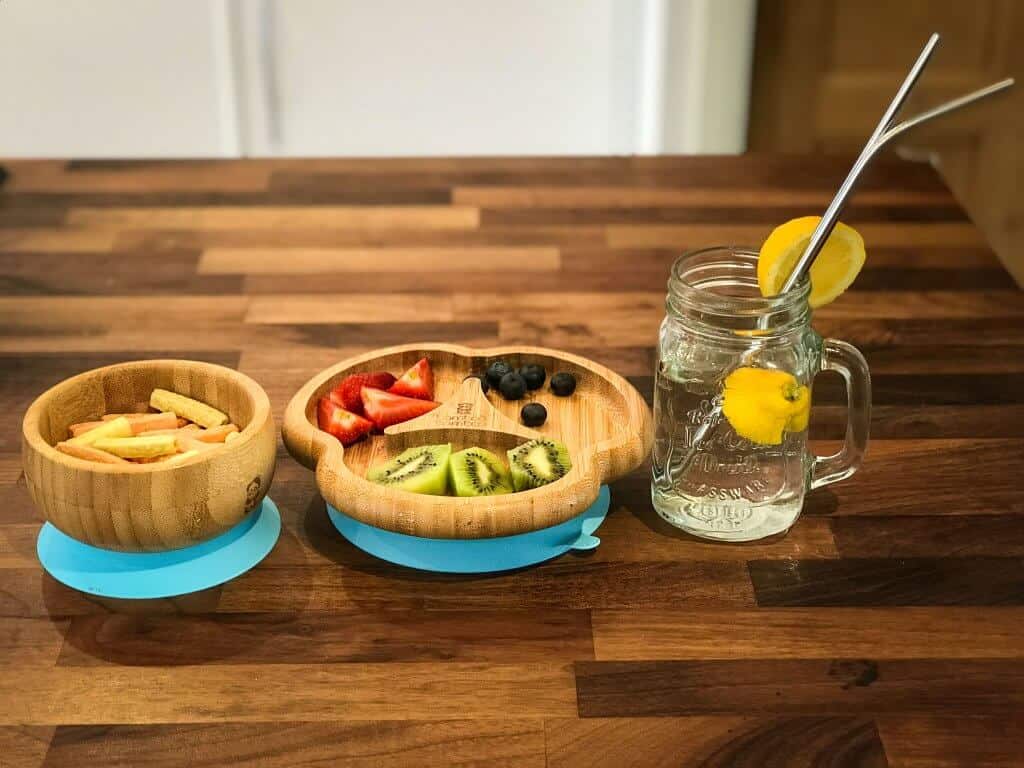 I have previously used them with Esme but I was worried about doing it whilst travelling. I love the Cheeky Wipes and Bambino reuseable nappies
. My favourite swimming nappy for Quinn is the Two Bare Feet brand. I'm looking forward to creating all round better habits for the whole family.
TRAVEL
Packing cube
and light weight quick dry micro-fibre towels
are my two top tips when it comes to economical packing. I am so in love with circle towels right now! They are definitely on trend when it comes to fashion and travelling.
Not only are they stylish and also practical when it comes to outdoor adventures and beach trips. They roll up small for the suitcase and dry so quickly, they are most certainly my number one item for packing.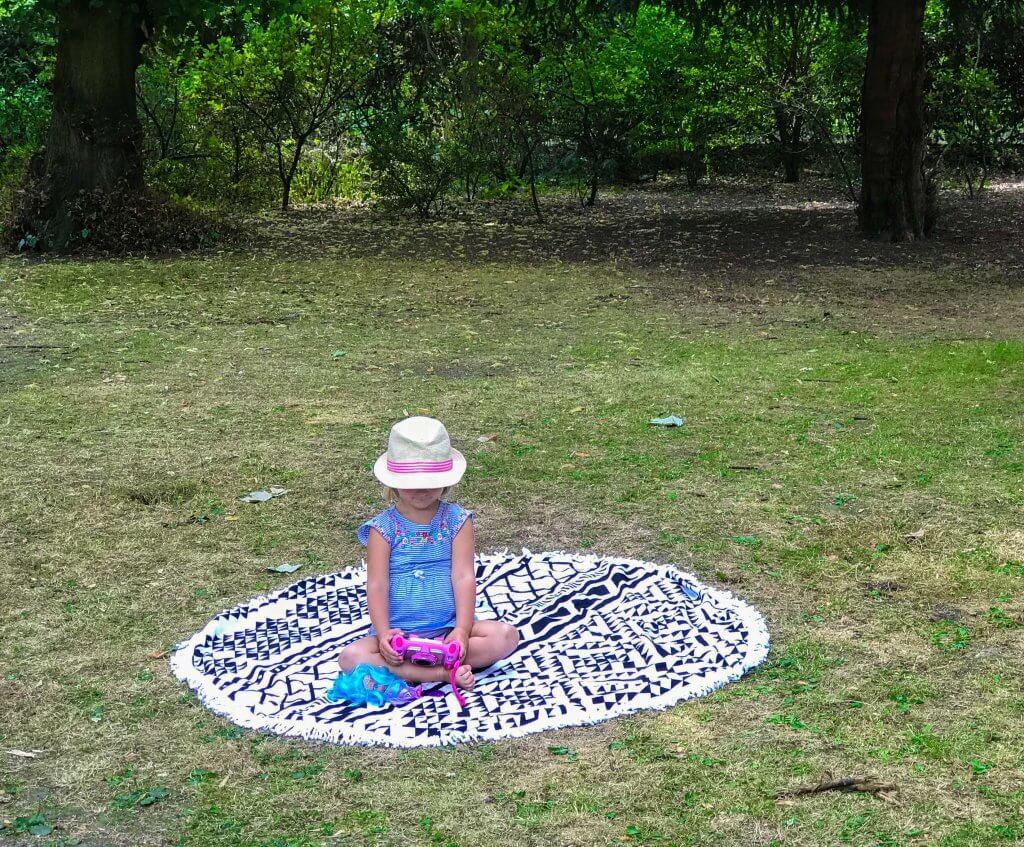 summer haul
If you ask my husband on the other hand (he is usually the one packing) he will tell you luggage scales
are an absolute essential. We are forever hopping from one place to the next on a trip.
It's an absolute pain when the luggage allowance is different so it is definitely a handy tool to avoid the airport unpacking and decanting into other bags at check-in. Likewise, if you get crazy buying new things on holiday, luggage scales are also useful for checking you are within your limit.
TRAVEL
The one item we lost time and time again on our trip was our phone charger
. From kids dragging them out of walls, to simply forgetting them, we must have gone through at least twenty over the last ten months.
I always like to carry a spare one with me for those moments. Likewise I always have a portable battery with a multi-port
, so we can do everything at once. Finally when it comes to travel, I like to have a good suncream with me.
We ran out of our trusted brand throughout our last trip. So we've just stocked up on some kids suncream
and the water sun cream spray for us. It's been so hot in Europe this summer with 30+ degrees Celsius every day. I guess we were lucky it wasn't too much of a shock to the system returning home from Asia.
WATCH OUR SUMMER HAUL VLOG
[/fusion_text][fusion_youtube id="https://www.youtube.com/watch?v=QCEbYMmZyV0″ alignment="" width="" height="" autoplay="false" api_params="" hide_on_mobile="small-visibility,medium-visibility,large-visibility" class="" /][fusion_text]
This post is sponsored by Amazon, UK and contains affiliate links. What is an affiliate link you may ask? I provide an explanation here.