Being a new mum for the second time, its crazy how quickly you forget the difficulties of getting out of the house with a newborn, let alone travel. If it's not a nappy explosion on the doorstep, its something else! As a Travel Mad Mum, I like to think of myself as a minimalist on the go. Its very easy to get carried away with luggage. However when there are small gadgets that really make a world of difference, especially with a baby, I am ALL for trying them. There are some awesome travel accessories for the little one by Dreambaby®. Here are my favourite five Dreambaby® products that make travel with a baby easy.
Five Dreambaby
® 

products that make travel with a baby easy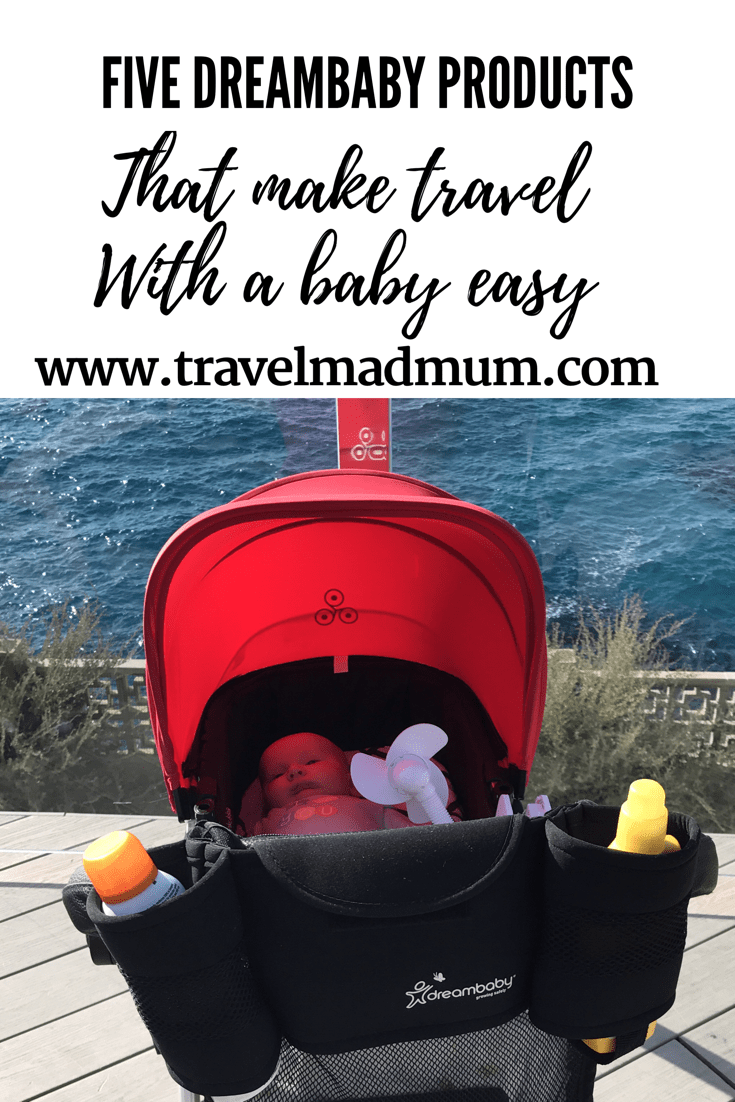 The clip-on stroller fan
My biggest concern when travelling is the youngest getting overheated.  We have had a few days out recently where the stroller fan has been amazing. Baby was so comfortable in the buggy with the fan keeping him cool. Its perfect, as it clamps onto the side and can rotate to any angle. We have also clipped it onto the car seat and the side of the table in a restaurant. The propellers are very soft and it immediately stops if anything gets in the way. Our toddler has been intrigued with testing this out for herself!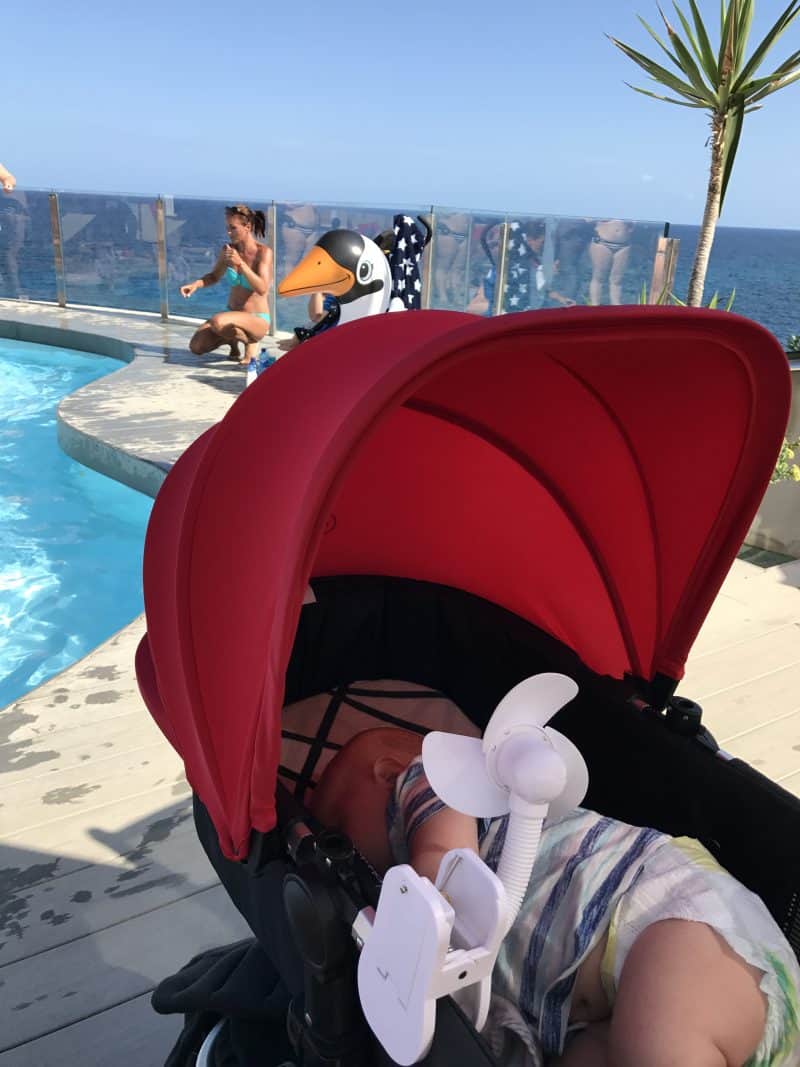 What I also found is the white noise of the fan really helped keep little man asleep. This is by far my number one baby travel accessory. If I am not worrying, then it's definitely a win.
The adjustable backseat mirror
Sometimes I reflect on our travel plans and think – are we crazy? We are about to drive across Canada and down the West coast of the US in a car and then a camper van! Needless to say there is going to be a great deal of time spent on the road. I love the Dreambaby® backseat mirror because its small enough to put in a hand bag and not take up too much space. I can keep an eye on our little man whilst he is in a rear facing car seat.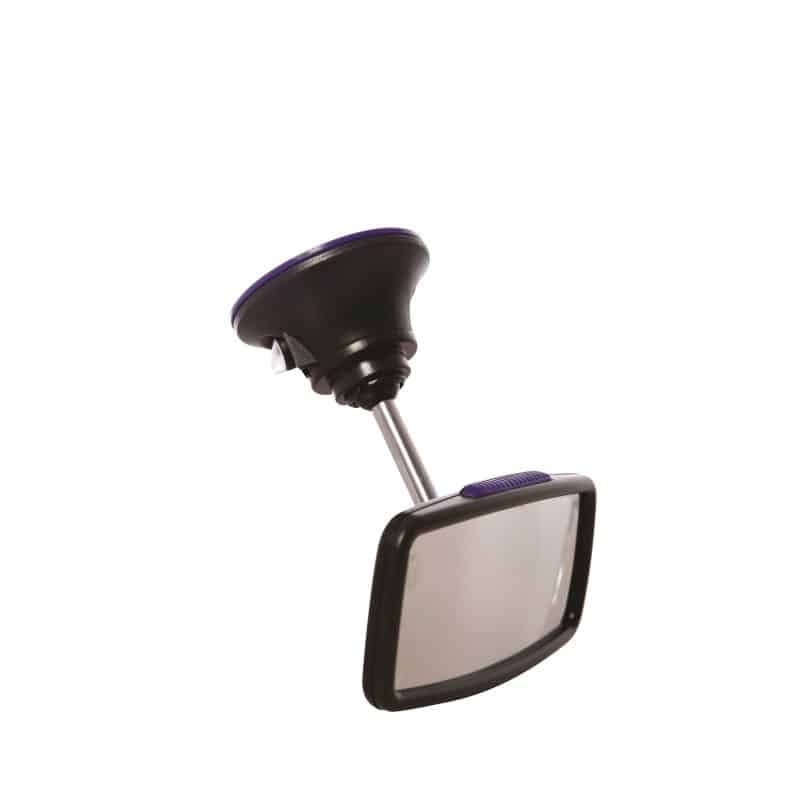 There is nothing more distressing than driving on a busy road with a crying baby. It's reassuring to be able to look in my rear view mirror and see whats going on. Or if I am lucky enough, its nice to keep an eye on the sleeping baby!
The stroller organiser
I find it so annoying when everything is shoved under the stroller in a bag and not being able to find anything. The light weight easy to pack stroller organiser is ideal in sorting that problem out. With two secure velcro straps, the organiser hangs from the stroller handle. It has two sections to hold a drink bottle and a secure place for phone / credit cards. The netted section is great for having nappies and wipes to hand.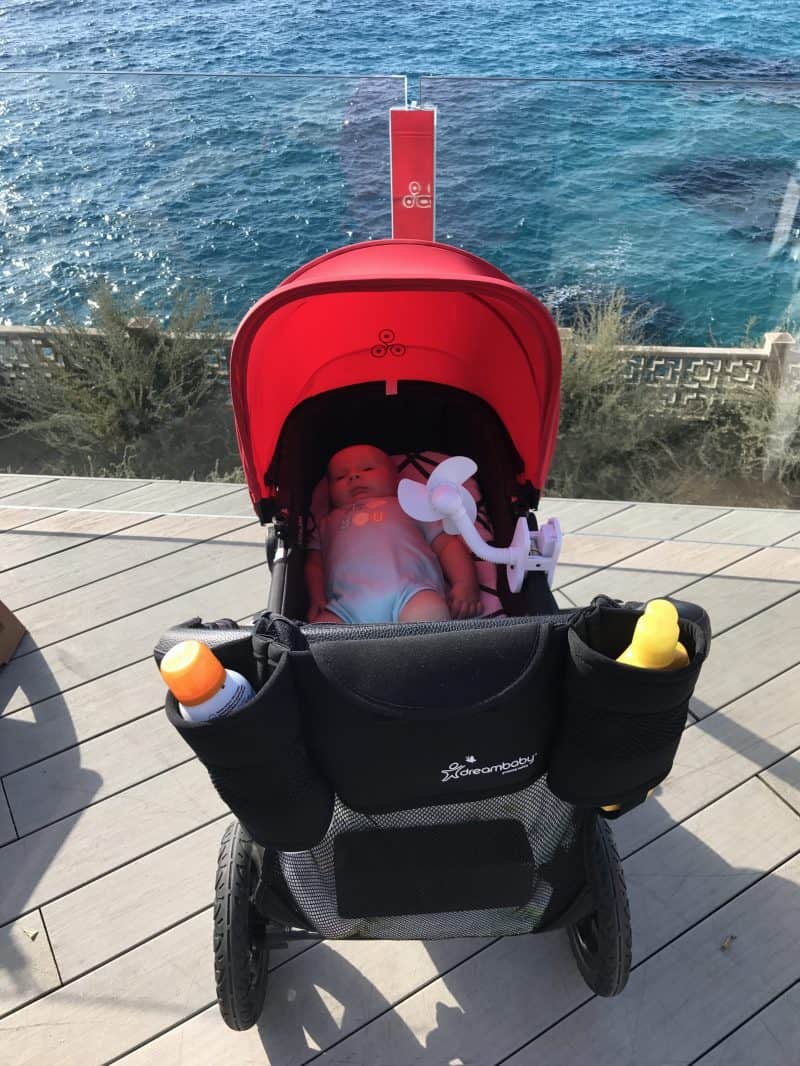 The swivel auto-sensor night light
One might wonder why you need a night light when traveling? Well, if like us you have two kids staying with you in a hotel room, its very easy to wake everyone when its time for breastfeeding or nappy changing. The Dreambaby® night light has a UK plug, however can easily be used in conjunction with an adapter. The light has the ideal amount of glow not to disturb everyone. Its also useful when it's not everyones bed time, as it's not always easy to bed down as early as the kids!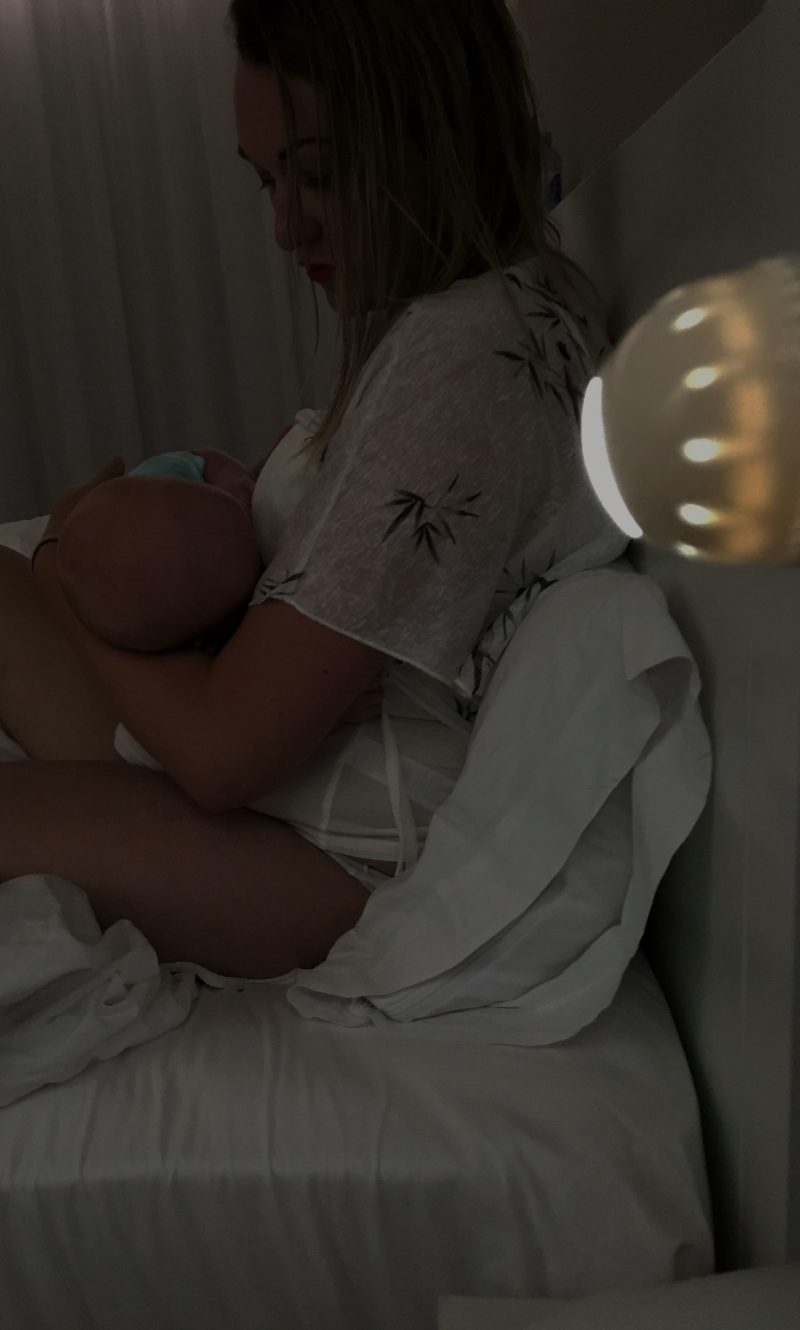 The stroller hooks
The Dreambaby® hooks fit onto all stroller handles or a shopping trolley. They are ideal for hooking on groceries or handbags and the locking mechanism provides added security. They can hold multiple bags at once without any hassle. Gone are the days of balancing all the shopping on your forearm whilst pushing the stroller!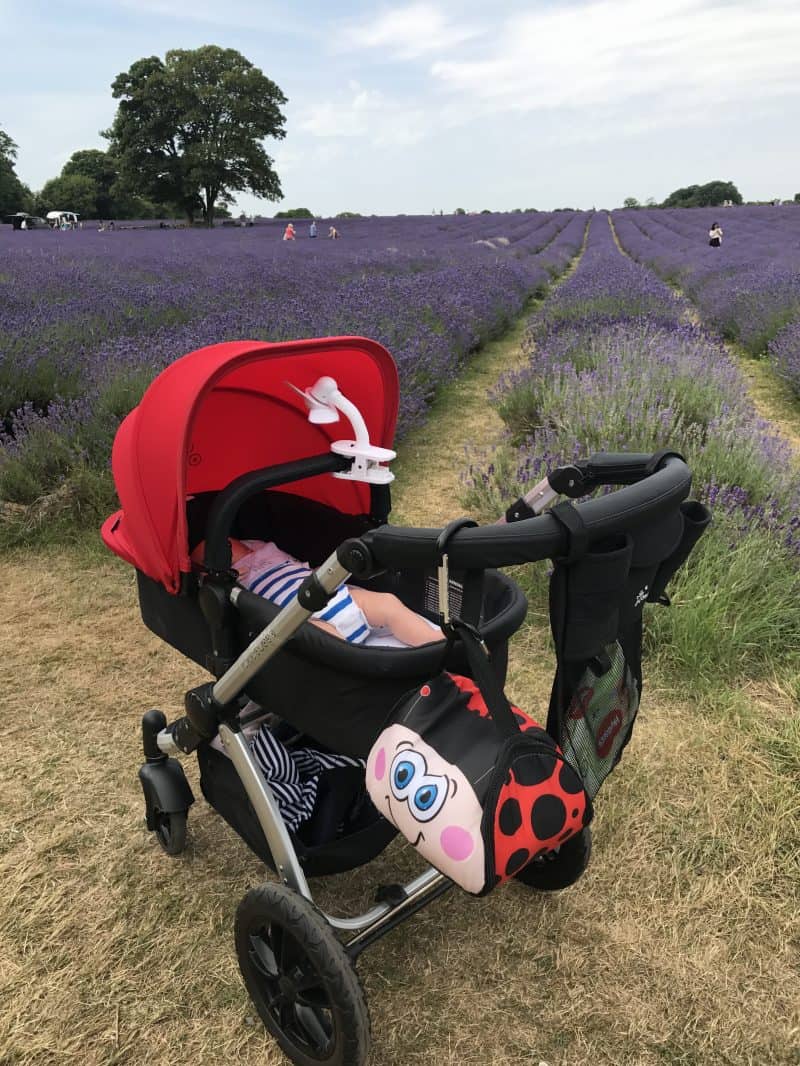 What I love about all five of these products is they take up hardly any space, yet, they make things so much easier when travelling. Dreambaby® specialise in childproofing, travel and so they are really reliable when it comes to safety.
This post is sponsored by Dreambaby®
You may like to check out other tried and tested items here.