We've been on the road for over two months now so nappy changes in motion are part and parcel of our travels. What you probably don't see behind the scenes is the reality of everyday parenting. It doesn't matter whether we're in a camper van, pool side, or scrambling over some rocks to a beautiful lake. When nature calls, Mumma's got to act to sort little man out. We knew what to expect with changing Quinn on the road having been travelling with Esme when she was young. Some people may see nappy changes as an inconvenience and I get that. It's not ideal to change a poo explosion in the middle of a hike! That said, we try not to worry too much and get on with it.
BONDING WITH BABY ON THE GO
Making the most of touch
Nappy changes, be them on the road or not, gives us the chance to bond with Quinn. I love watching him grow and especially getting his chubby little thighs and tummy out for a tickle. Although some of our changes have to be a bit hurried when out in public, we have kept up our more loving, mindful changes in the evening time. I make sure to take the time for baby massage as part of our evening to make up for our quick nature changes when out and about. Quinn gets so relaxed! Even Esme gets involved by rubbing his little head gently or holding his hand.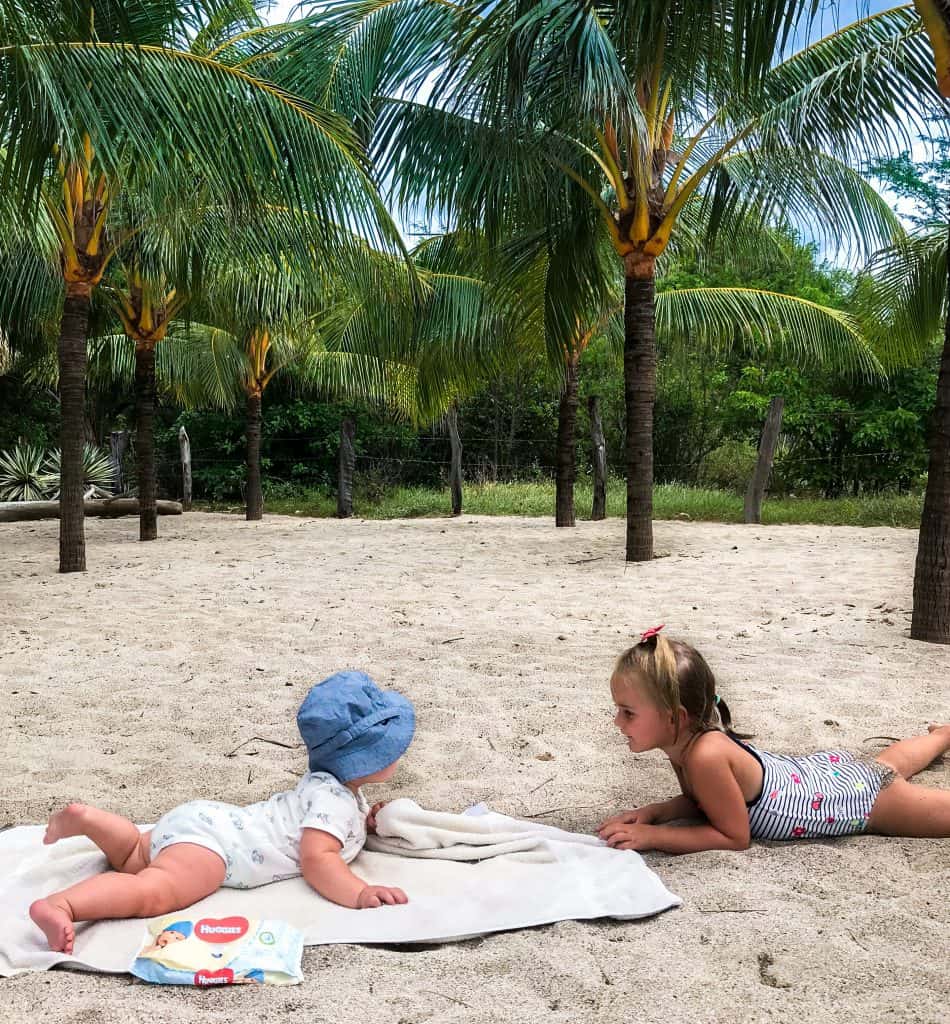 Bonding
It's well known that touch is part of the bonding process between parents and baby. It releases the love hormone, oxytocin, in their developing brains. Babies require this period of dependence before they develop independence. Tickles, touch, massages and being close to Mumma helps him feel secure, loved and cared for. As Quinn gets older, nappy changing becomes more interactive as he is able to make eye contact and have the giggles with us. I'm savouring these moments now before he is crawling or running away bare bottomed from changes in a hurry for something more interesting!
Our Essentials
Huggies Pure Wipes are amongst our changing essentials on the road. Made from 99% pure water and no fragrance, Huggies Pure Wipes ensure Quinn's skin stays healthy and smooth. I was so pleased to know that the Wipes are made with natural*, absorbent fibres and gently clean and protect Quinn's skin. They are also quite thick meaning we only have to use one for some changes, minimising on wastage and time! I was also so happy to find them stocked at all our destinations, even the corner shop near the jungle in Belize!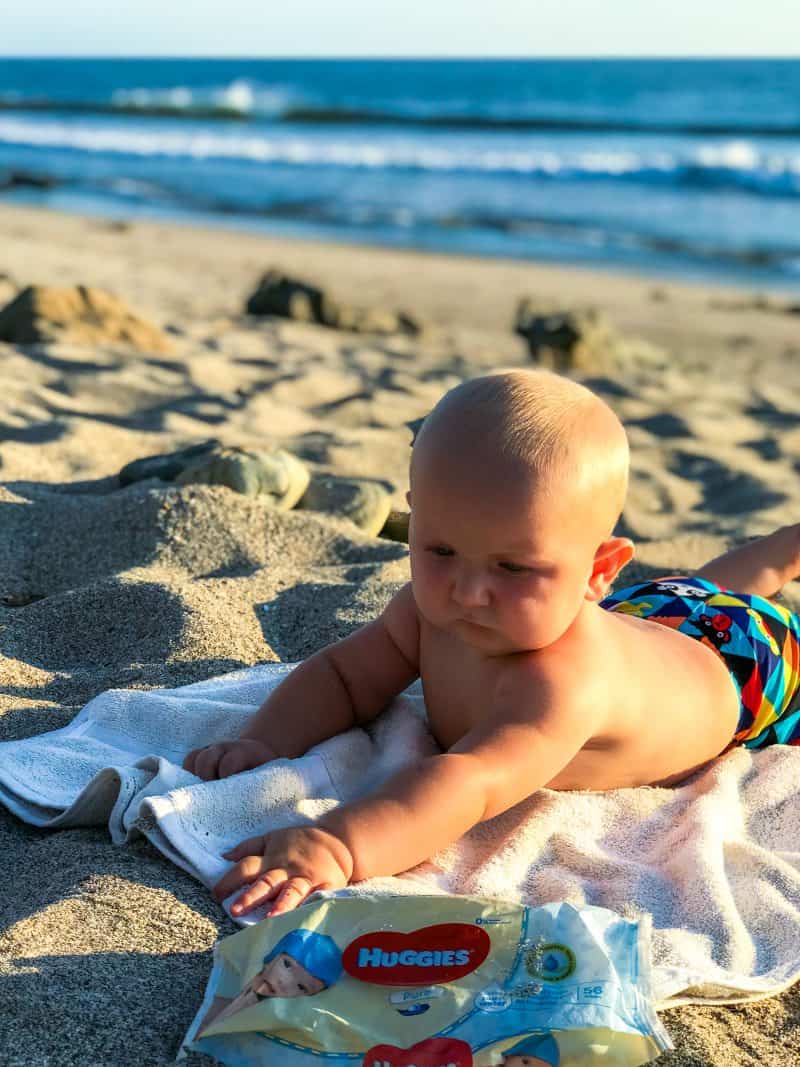 Caring for Quinn on the road has certainly so far been memorable. We have always been mindful that he is still so little. Caring for his skin particularly has been at the forefront of my mind as it can be quite sensitive. As such, having the right and essential products, like Huggies Pure Wipes helps keep his skin healthy as they are so gentle and natural.  They've also been great for Esme's mucky hands and face on the go.
*65% pulp
Disclaimer: This post is sponsored by Huggies Pure Wipes.