Naturalmat Roll-Up Travel
Mattress
With Esmé ever-growing I just need to accept she can't fit into a pop-up travel cot anymore! Instead I need to find alternatives. As we all know travel can sometimes be uncomfortable. With our travel hectic lifestyle, I do worry about Esmé not having home comforts. I was therefore intrigued to learn about the Naturalmat role-up travel mattress due to it's organically sourced anti-microbial lambs wool. Not only that but it is bathed in lavender, lemon and eucalyptus oils. That sounds lush! My understanding is the oils helps with allergies by removing dust mites. Naturalmat kindly asked us to review their product so in the usual format Travel Mad Mum uses, here it is broken down into what we loved and what could be improved:
What we loved
• This mattress is perfect for going camping or for a day outdoors for baby to lie on
• I really loved the fact the ingredients are organically sourced
• The oils that stop allergies sound lush and with lavender I can imagine it has a soothing affect on baby
• It is light weight and roles up into a nifty little bag
• It can be used in an ordinary bed at home and doesn't have to be specifically for travel
• The size is good from newborn up to toddler
• The mattress is breathable meaning it is good for all climates. Essentially it keeps you warm in winter and cools you down in the summer. Most of all I love it is a comfort away from home for Esmé.
What could be improved?
• It can not be used on its own as a bed, only an overlay. In some case an additional portable cot may be required. However, if it was going to be used in a hotel cot it could be useful as it would be familiar
• The size is great for staycation's and camping. However it is not such an ideal size for travelling overseas as it would probably take up too much room in the suitcase and it's hard to warrant it as one piece of checked-in luggage. Especially as airlines are so tight these days with luggage!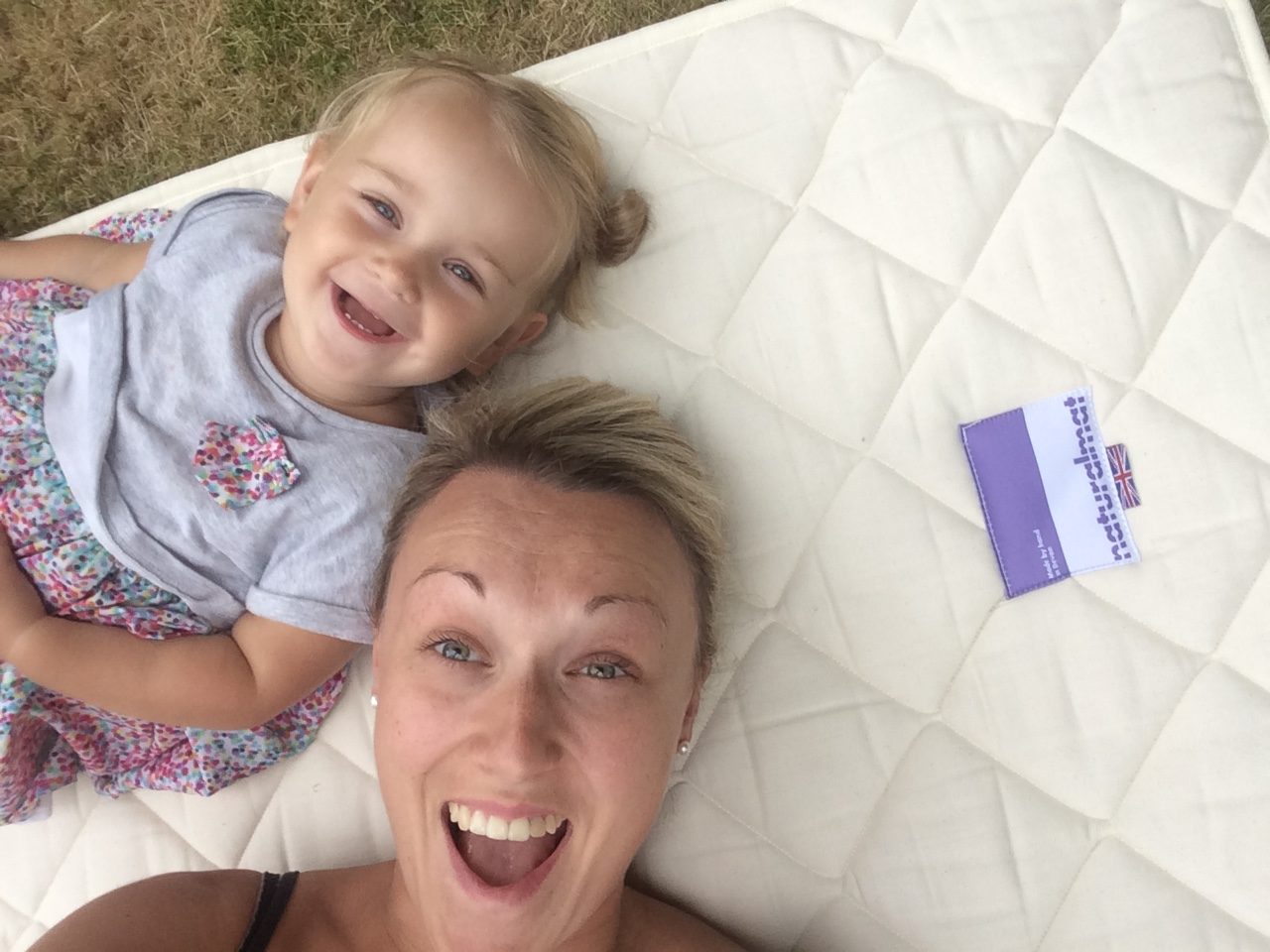 If you would like to purchase a Naturalmat role-up travel mattress, you can do so here.