Getting the perfect photo of kids can be challenging to say the least. Are you one of those guilty parents with a phone full of shots? Constantly trying to get the perfect one with them looking at the camera? I always find it hilarious watching people trying to get pictures, the kids keep running off or wriggling out of their arms. I do it myself, but I feel guilty for forcing Esmé to do something she doesn't want to do. However, it may be the one and only opportunity to create proof that she was at an iconic place such as the top of Table Mountain or the temples of Angkor Wat.
Having seen CEWE Photoworld's  'Top 10 Most Instagrammed Places' infographic, on this blue Monday, it got me thinking about all the travelling I have done with Esmé. We have been to some incredible landmarks together! People often say travel is wasted on a child of Esme's age, but this makes it all the more important to take amazing shots to show her when she is older; and we have a fair few of them. Now aged two and a half, she has visited around twenty countries. I am not an expert but I have learnt a thing or two about taking photos of little ones as a result and I want to share my tips with you:
Getting the perfect photo of kids 

Be ready
Have your camera with all the settings sorted and ready to go! You may only have a few seconds before they run off. if you are not confident with manual settings just stick to auto if you are using a camera. I have taken some of our most popular photos on my phone, so you don't need a fancy camera. You will nearly always be ready if it's in your pocket.
They don't have to look at the cameras
I think this is where I can start making Esme moody or I may act like a numpty trying to get her to look. They don't have to look, again some of our most popular photos are of our little one going about her business oblivious to the camera.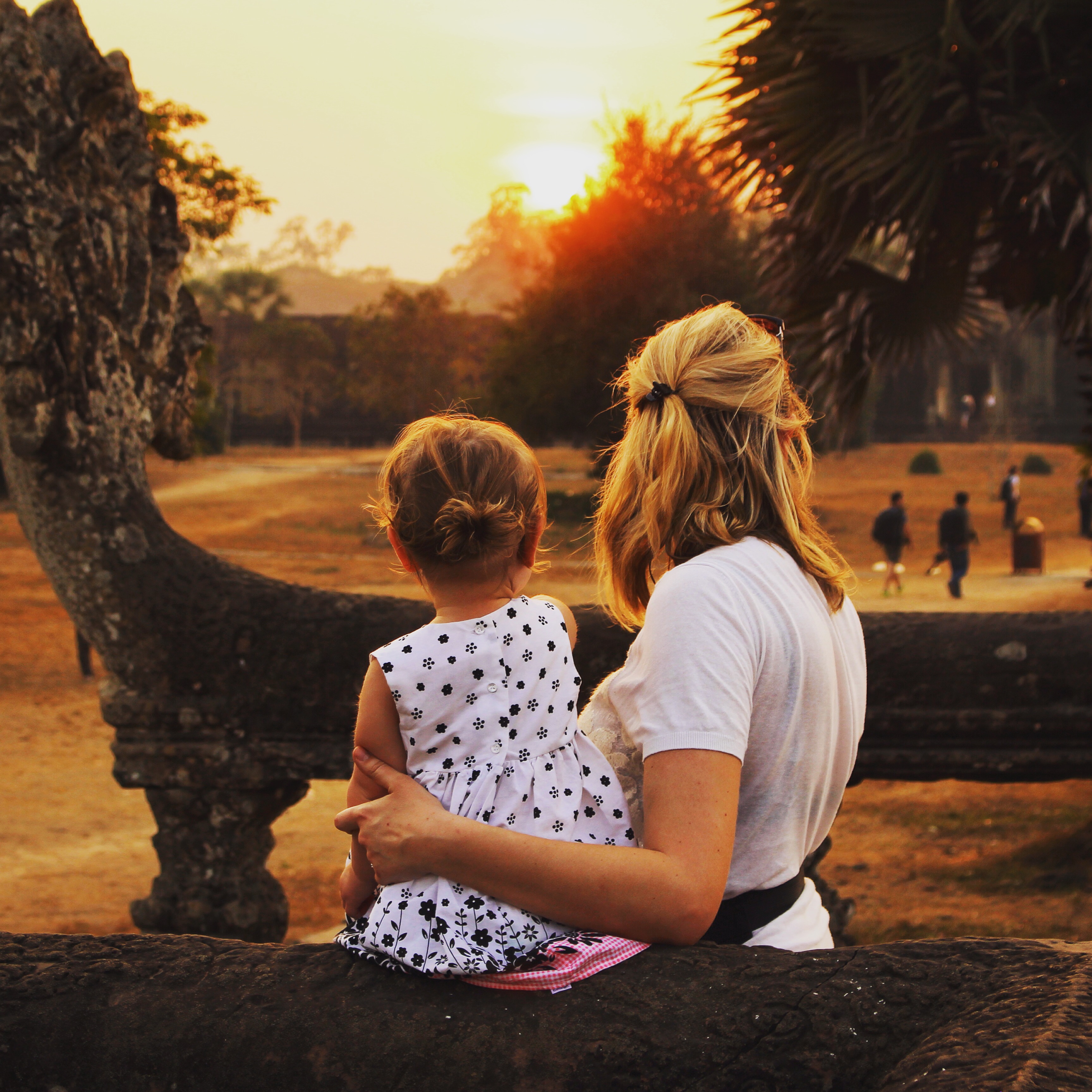 Go for the look out pose
If our daughter is a little moody, we do a look-out pose! I will never forget being at the top of Table Mountain in Cape Town. The views were stunning but Esme was not happy because she wanted to walk around. It wasn't that safe so she was confined to the baby carrier. To date, that is our most liked 'look-out' photo, despite little miss being a little moody. I wanted to have proof we were both there. Obviously we were good parents and left soon after to safer ground!
Bring a selfie stick
Yes, they were once a 'cringe' piece of photography equipment. However, they also have their benefits. Travel Mad Dad is always on the other side of the camera so it's nice to have the whole family in some shots. Alternatively you can always ask someone to help.
Give them something to play with
For example, I often give Esmé a flower and she pulls all the petals off. This is really useful in an amazing natural landscape. A flower is less obsolete in a photo than a toy. A cute pastel coloured teddy can also be endearing. I have some lovely shots of Esme with her teddy hanging from her hand.
Set your camera to burst
When taking pictures on our phone or camera, we sometimes set it to burst to capture the moment. We have found this very useful in the past in getting the perfect photo of kids. You need to ensure you have plenty of memory first to take a lot at once.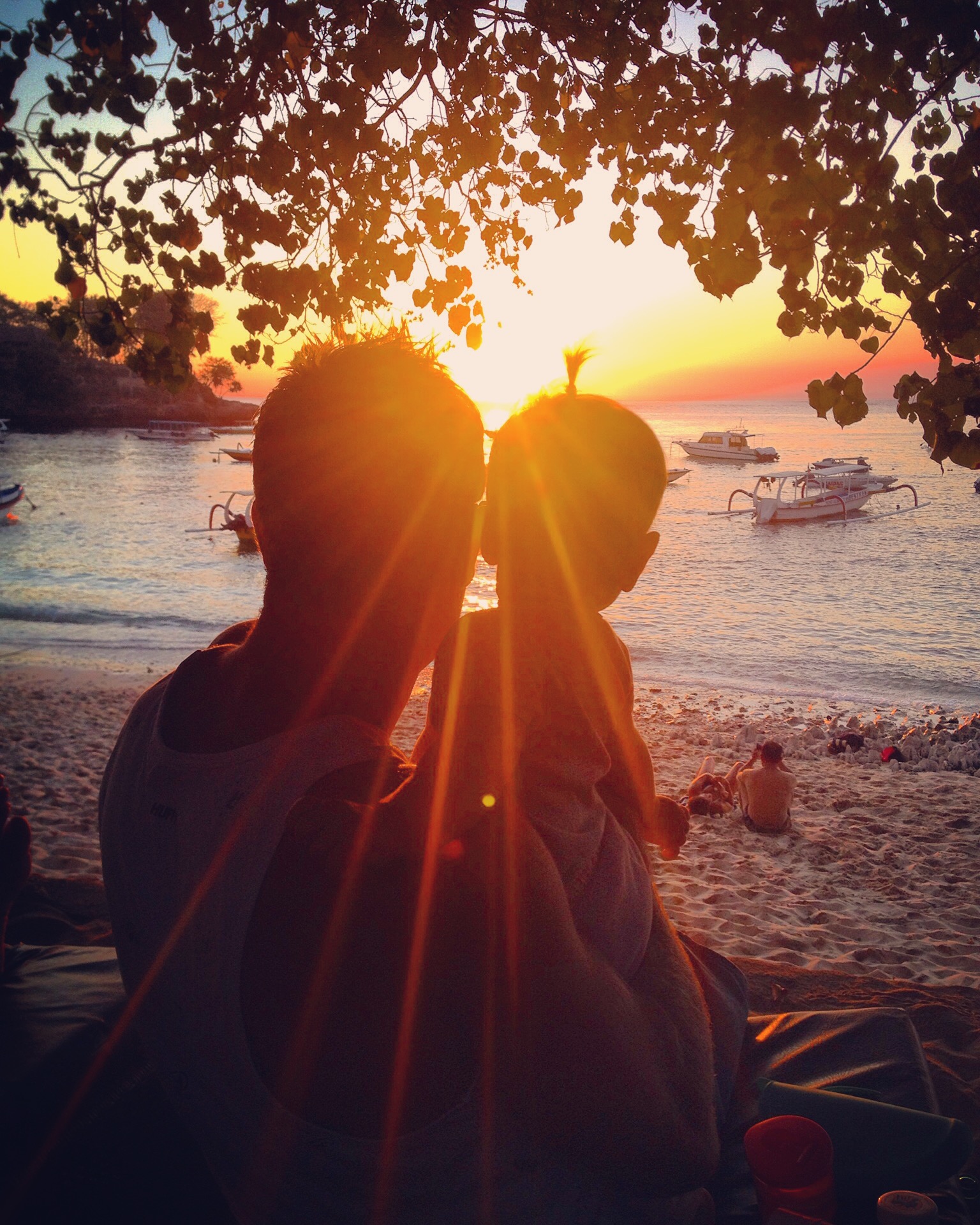 Time visits to busy places well
Using Angkor Wat temples in Cambodia as an example, my expectations were so far from reality. How is it possible to make pictures magical with tourists in every direction? Everyone wants to stand in front of the most iconic temple of all with the three turret's pointing to the sky. This is made all the more complex when you have a busy little baby with you, they are not going to wait for the perfect moment when there are less people around. Instead, look for different aspects rather than the most obvious one. We got up in the middle of the night for sunrise. We climbed onto the roof of a temple. Needless to say there weren't too many people around. We got some incredible shots with a glowing orange background.
Be creative and cunning
The other day we announced our second pregnancy on social media. We wanted a nice shot of Esme and the growing bump. She had no interest in it until I asked her to rub sand on my belly. We ended up with this picture. Of course we will tell her the truth behind it when she is older!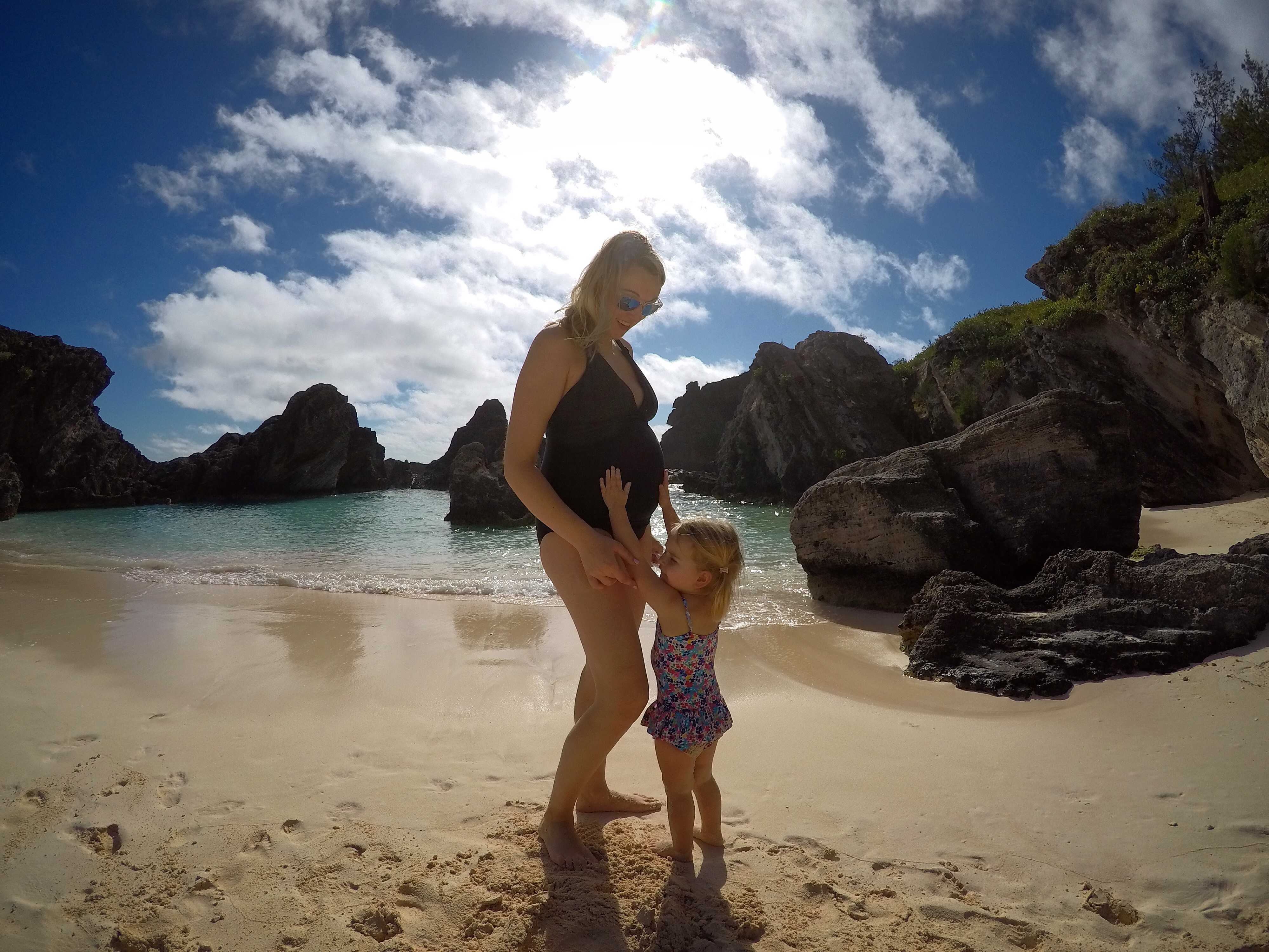 Which one of the top ten most Instagrammed landmarks would you most like to photo?
Thank you for taking the time to read our tips on getting the perfect photo of kids. 
This post is sponsored by CEWE Photoworld.