Although we live in London, European city breaks with a toddler is a relatively unexplored territory for us. We always seem to go further afield. On our last visit to Paris (pre-baby), our activities consisted of eating good food and drinking fine red wines. I did wonder what I would do in Paris with a toddler. It never ceases to amaze me how differently you see a destination as a parent and Paris did not let us down! When it comes to facilities for kids, the French know how to do it. If only all local parks had so much more than a play ground.
Paris With A Toddler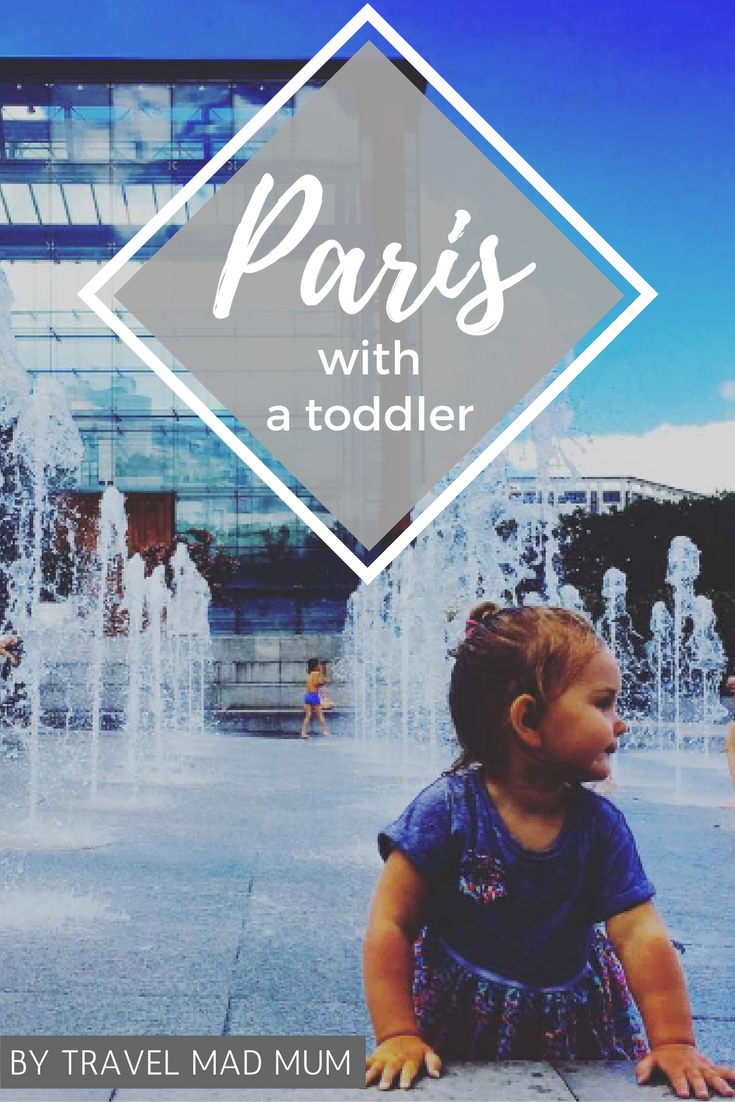 More recently, Esmé, (being two years old) has become increasingly challenging to bring on trips. However I feel Paris had the perfect balance of activities that suited both of us and she was well behaved for a change. I am sure the fact we used the Eurostar train to travel definitely helped me feel less flustered. What I also like about the Eurostar is kids go free until the age of 4 which is so much better that an airline.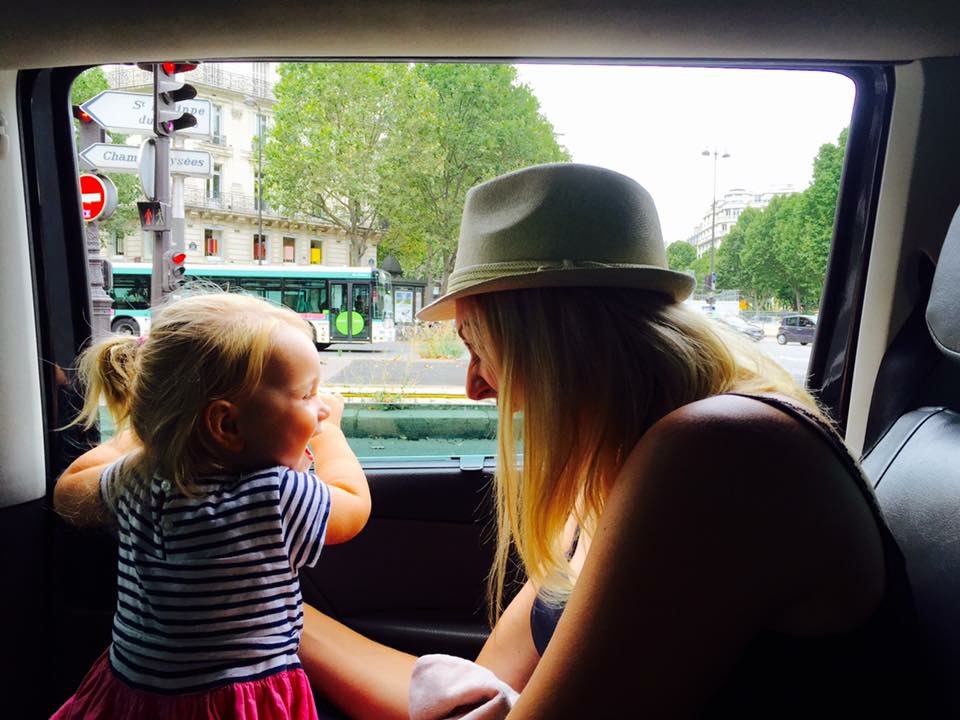 So what is there to do for 3 days in Paris?
Go on a hot air balloon
Sound expensive but actually it is only 12 Euros per person and kids go free. The balloon is in Parc Andre Citroen. Tickets can be bought at the office in the park and the balloon goes up approximately every 15 minutes during the day. You get the perfect bird's eye view of Paris inclusive of the Eiffel Tower. The ride doesn't take too long, perfect amount of time with a tot. When you safely land make sure to..
Run through the water fountains in Parc Andre Citroen
Just metres away from the hot air balloon is an amazing water fountain with multiple spouts in long rows. Esmé spent so much time running through with other children. Make sure to bring a towel and a spare set of clothes with you.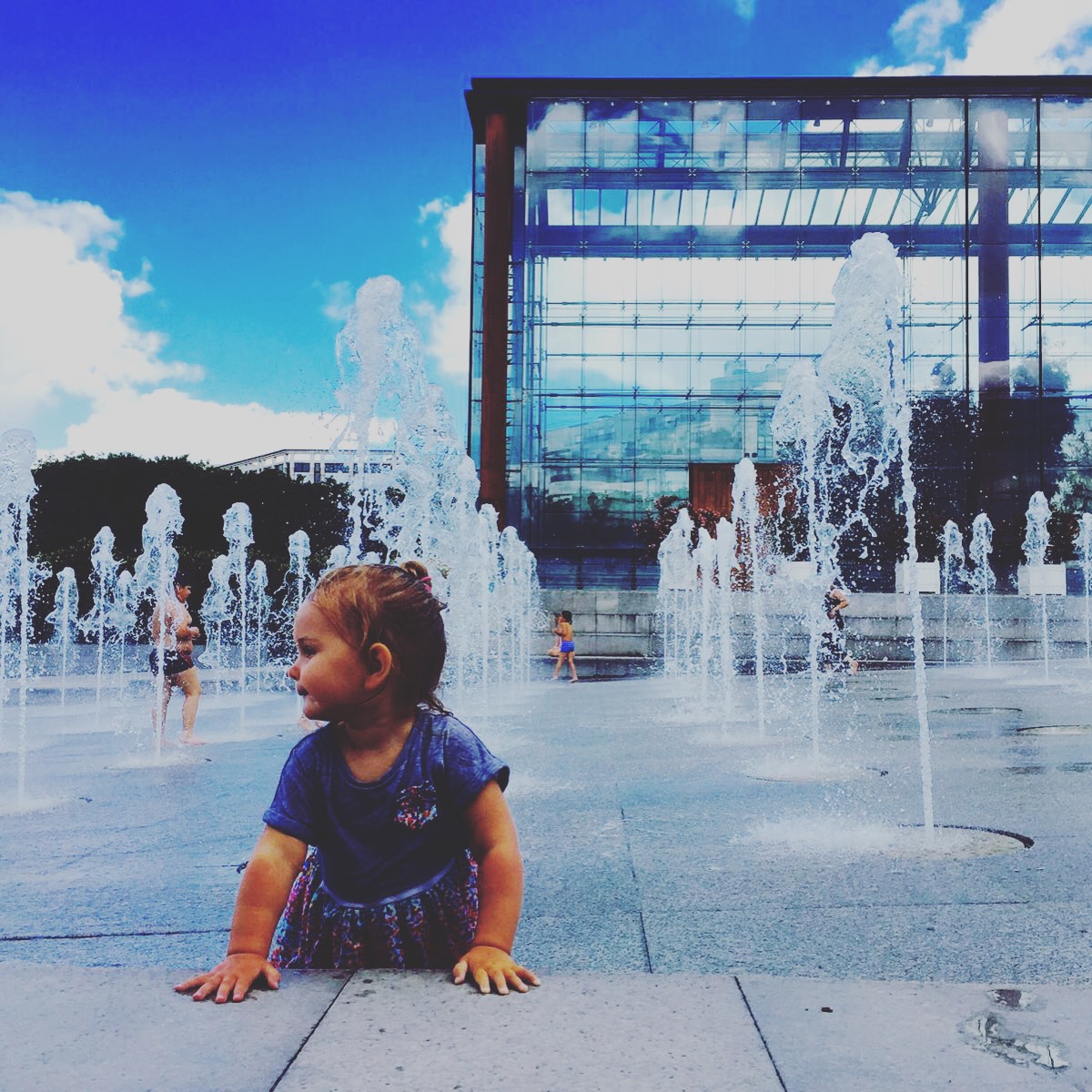 Go to a puppet show
It seems puppet shows are a very popular form of children's entertainment in France. What a wonderful educational and entertaining hour we had. 'Guignol' is the most prominent French puppet character as we learnt from the French children chanting his name. We attended the one in Jardin de Luxembourg. However there are many places across Paris that hold daily shows for around 6 Euros pp. They last for an hour, with a break in the middle and are obviously in French. I find it incredible how quickly little children pick up new words and the different language didn't seem to bother Esmé. This activity was by far her favourite, demonstrated with excited squeals and hand clapping!!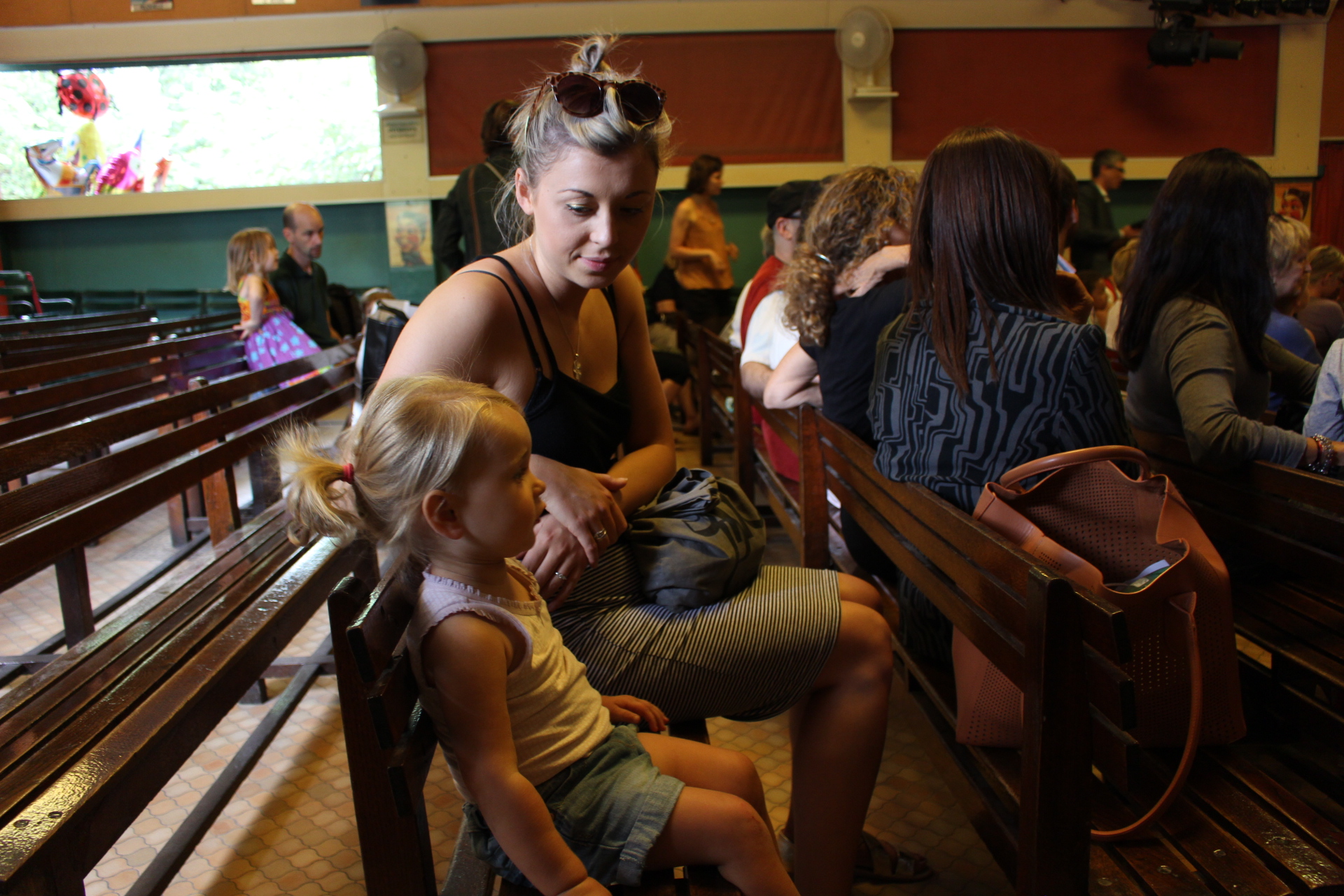 Check out the amazing Jardin de Luxembourg
If you decide to attend a puppet show in this Park, make sure to check out the extensive playground it also offers. It has so much more than British equivalents. Also in the Park is a small man-made lake that has boats where visitors can sail  them around. We did not get involved but it would be perfect for a child of around 3 years old and above. The grounds are incredibly well kept and pretty. Definitely worth a visit and it is much better than the other park that is quite regularly recommended for families – Jardin D'acclimation We didn't like that one so much as it is far away from everything, has an entry fee and is more like a theme park.

Take a tuk tuk ride
Tuk tuk drivers can be found all around the tourist hubs. An average price is around 10 Euros for a 2km journey. There were three of us. Esmé usually loves tuk tuk rides, however on this occasion she wasn't happy about not having the whole seat to herself (just throwing a two year old tanty).
Have a picnic under the Eiffel Tower
Being the most iconic monument possibly in the world it is a 'must' visit. There is plenty of green space behind the tower where your little one can run around. There are many stalls with drinks and food should you wish to chill out for a while. Not to mention the many grocery shops in Paris.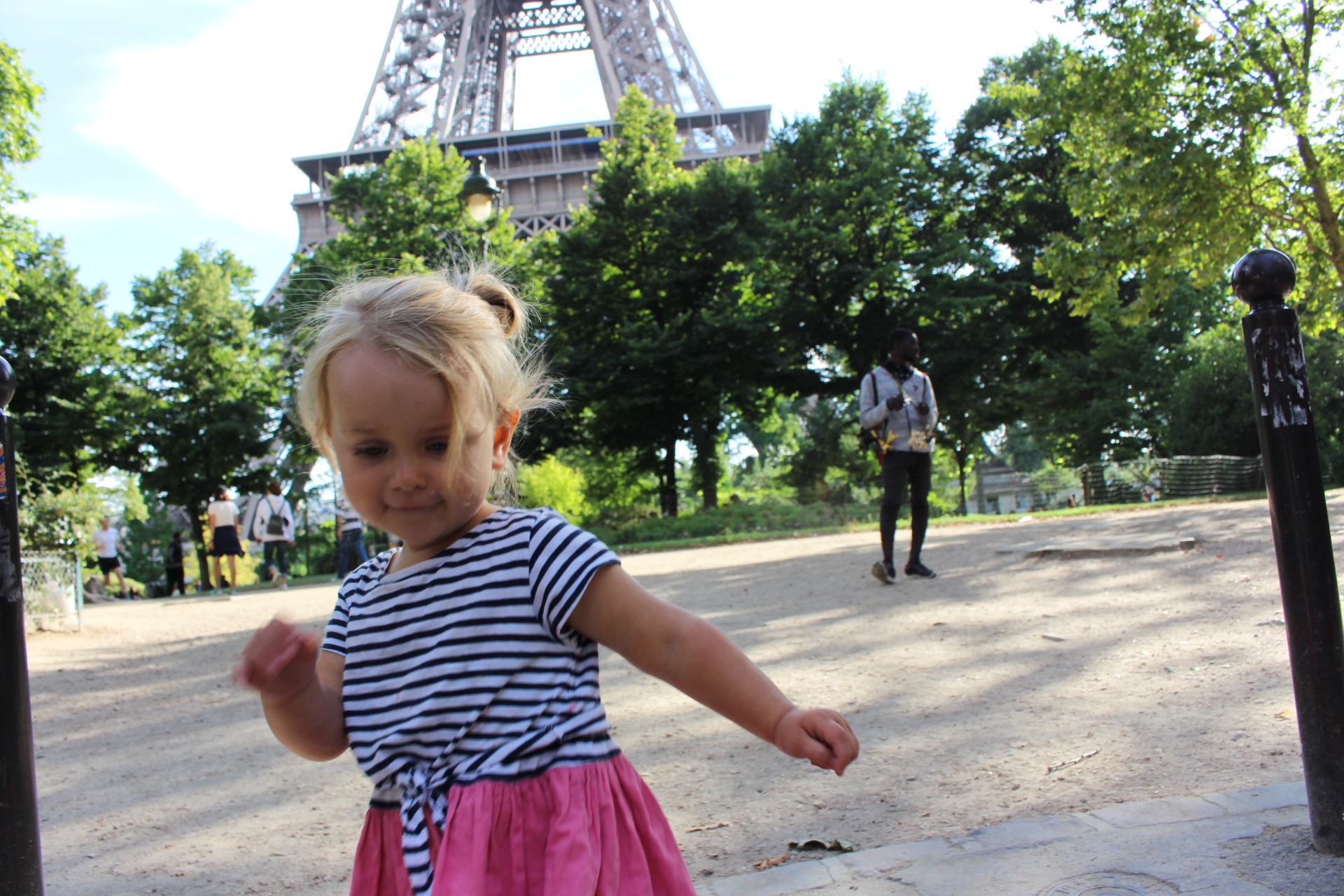 Visit the Louvre
You haven't been to Paris unless you have stood on the box outside the Louvre and taken optical illusion photos. Right next to the Louvre there are two playgrounds and some open green space. Toddlers heaven!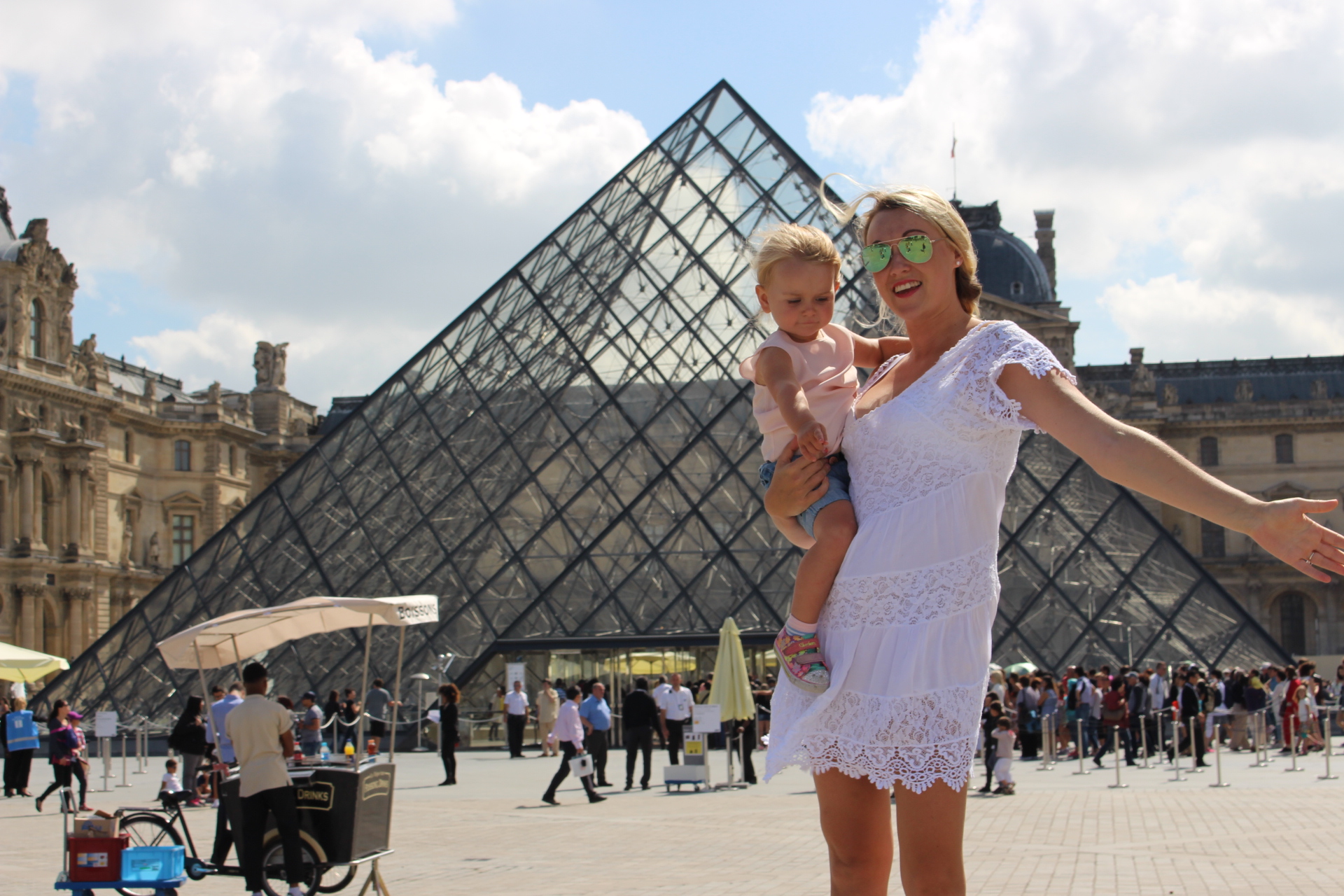 These are our main highlights of Paris. If you would like to read more make sure to check out my Pearlshare guide to Paris with a toddler.
See also: