We are all about inspiring normal people to travel.  We hope we can do so with our 2016 travels in review. This year has been hectic for us as a family, aside from travelling. I had just started back to work after a year of maternity leave, we both had full time jobs until May this year when we sold our flat. Then, we took on a huge renovation with buying our new house and my husband Travel Mad Dad quit work to renovate it.
I continued to work full time and organise our wedding which took place in September of this year. We had family and friends travel from all over the world for our big day. Of course there was a toddler in all of this too. Mostly, we have managed to do child care ourselves to keep costs down and to spend as much time with Esmé as possible. Not to mention this blog which I have been clinging onto for dear life in the hope I can become a professional travel writer of some sort one day – I am pimping myself out as a writer if anyone wants me 😉
Despite all of this, we have still managed to travel to ten countries, using all of my 8 weeks holiday leave to it's full ability.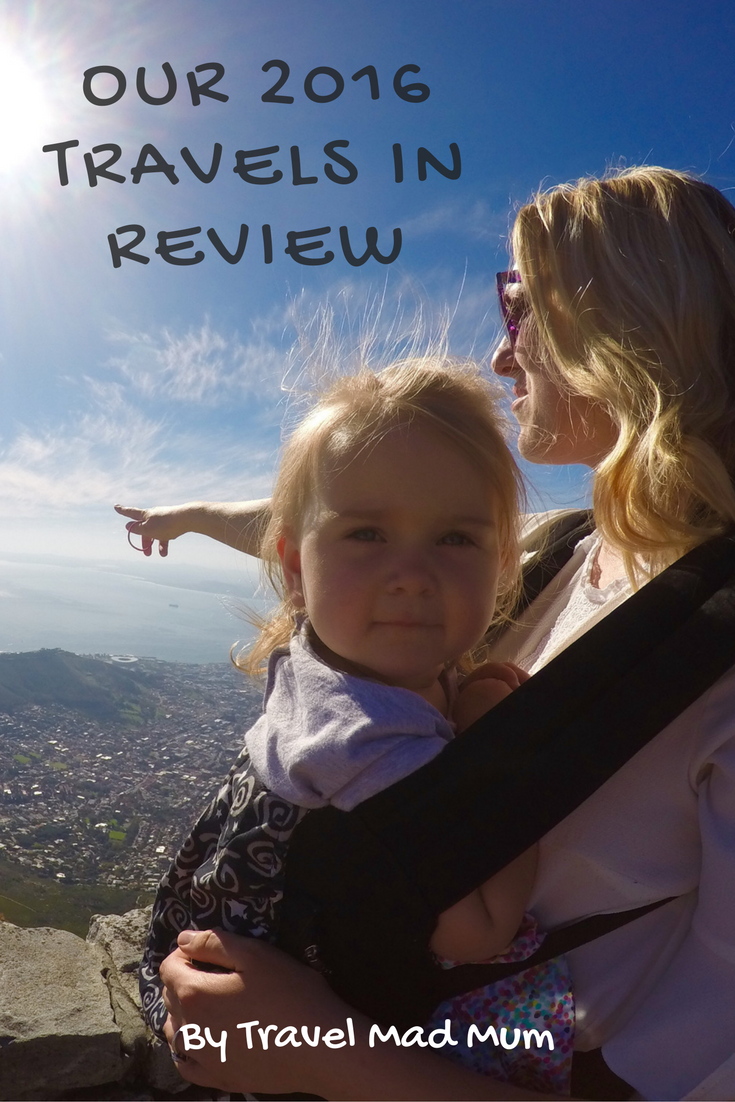 Here are our 2016 travels in review
On our way to New Zealand which is a regular route for us, we decided we wanted to see the beautiful Angkor Wat temples. We were not disappointed. Best viewed at dusk or dawn, the warm temperatures are a lot more bearable with a baby. We tried to find quiet spots away from the crowds to take it all in! Besides from the temples we were blown away by the delicious Khmer cuisine in Cambodia and their friendliness with a baby. We particularly loved the opportunity to have a family massage – bliss!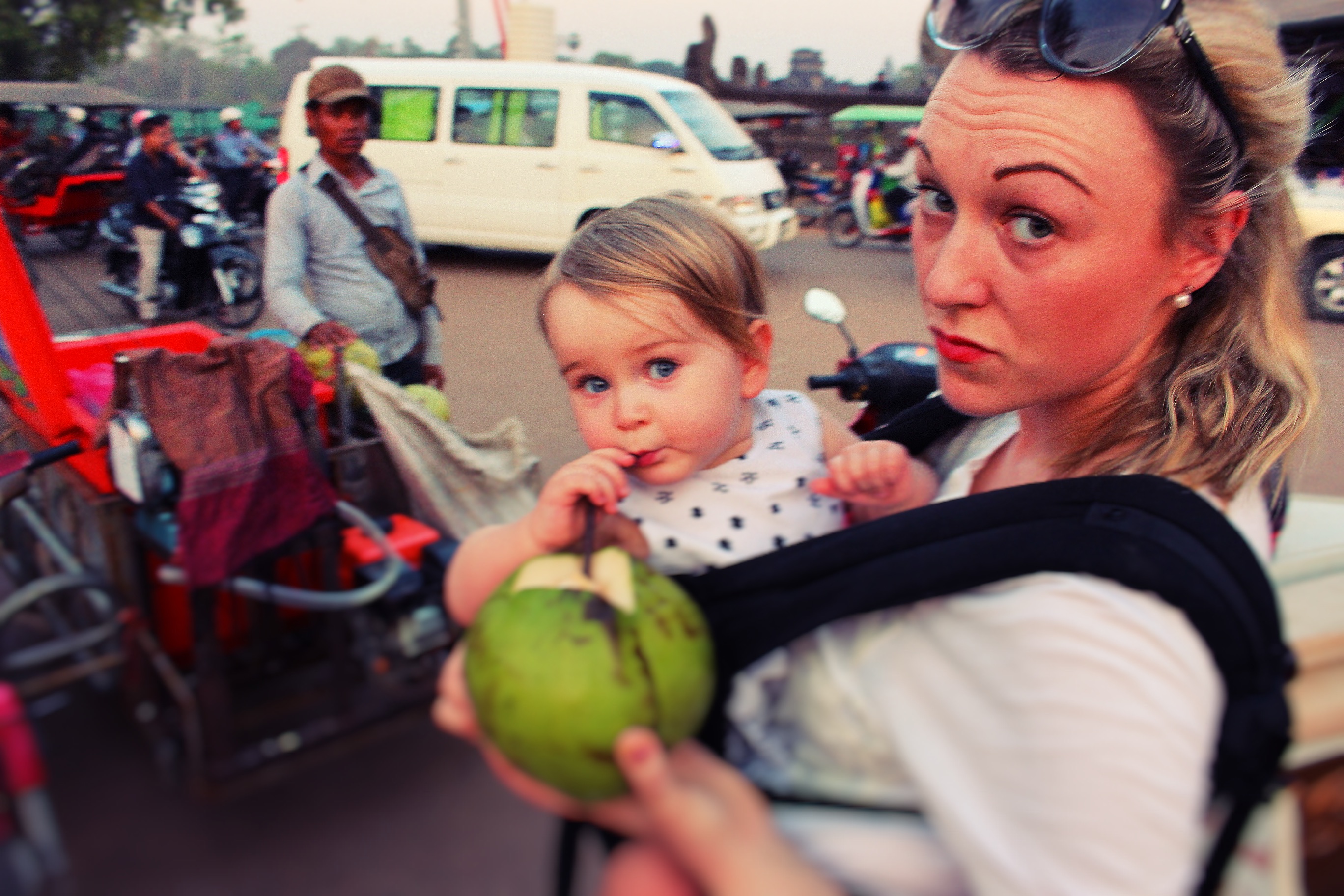 Bangkok is a great hub on the way to many Asian destinations. Enjoy the delicious local cuisine, visit a market, have a massage or visit the incredible temples. I have been to Bangkok many times and I am always blown away by the standard of the hotels. We particularly loved this one for its food, baby friendliness and, of course, that pool!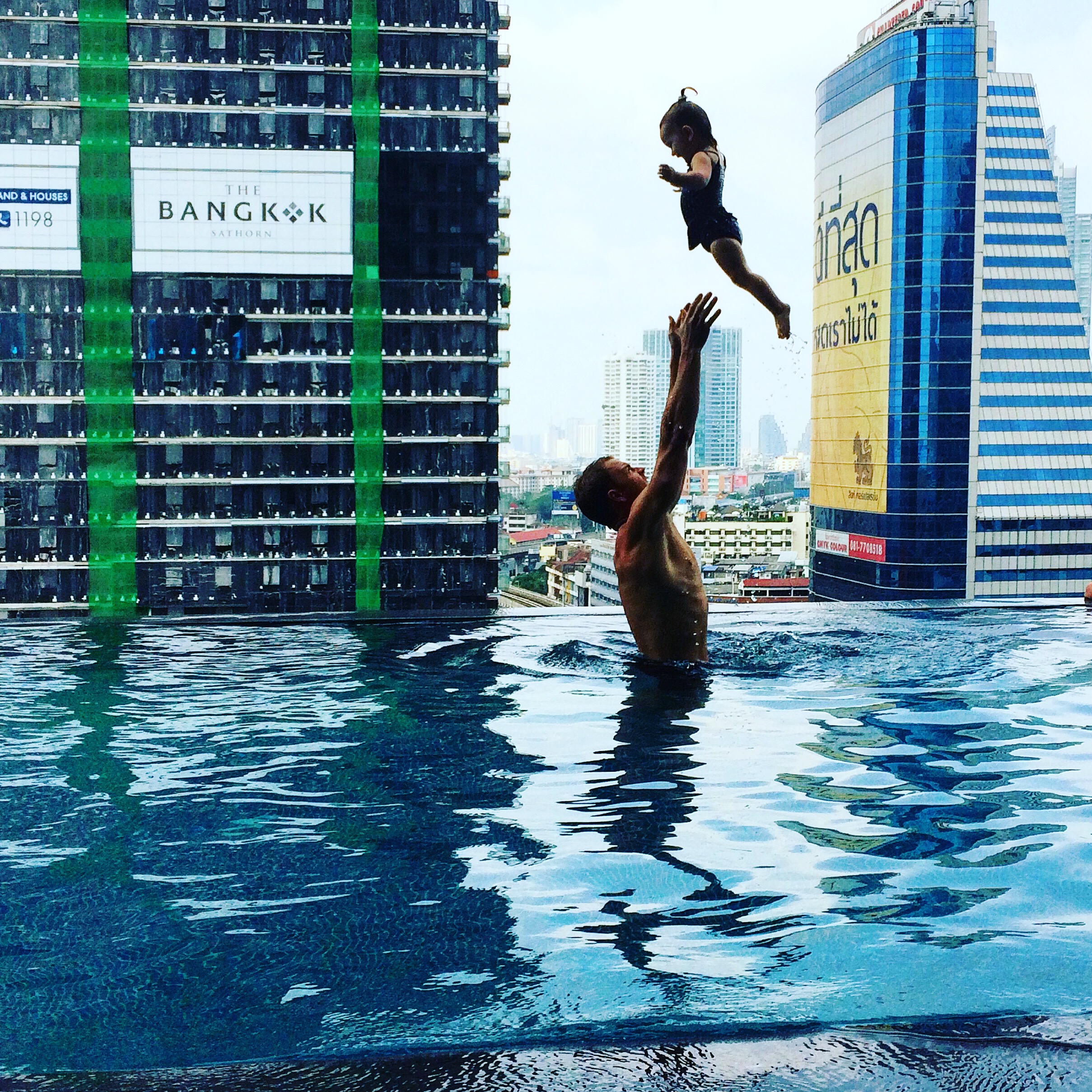 As many of you will know Travel Mad Dad is from New Zealand. Before I met him, I had been to NZ backpacking by myself and I was so sad leaving because I wasn't sure if I would ever go back. Little did I know, I would end up back there once a year with a Kiwi husband and even a mini stint of living there. Luckily I still feel like a tourist there for the abundance of landscapes and adventures to discover. We can't get enough. On our last trip we spent some time on Tiri Island.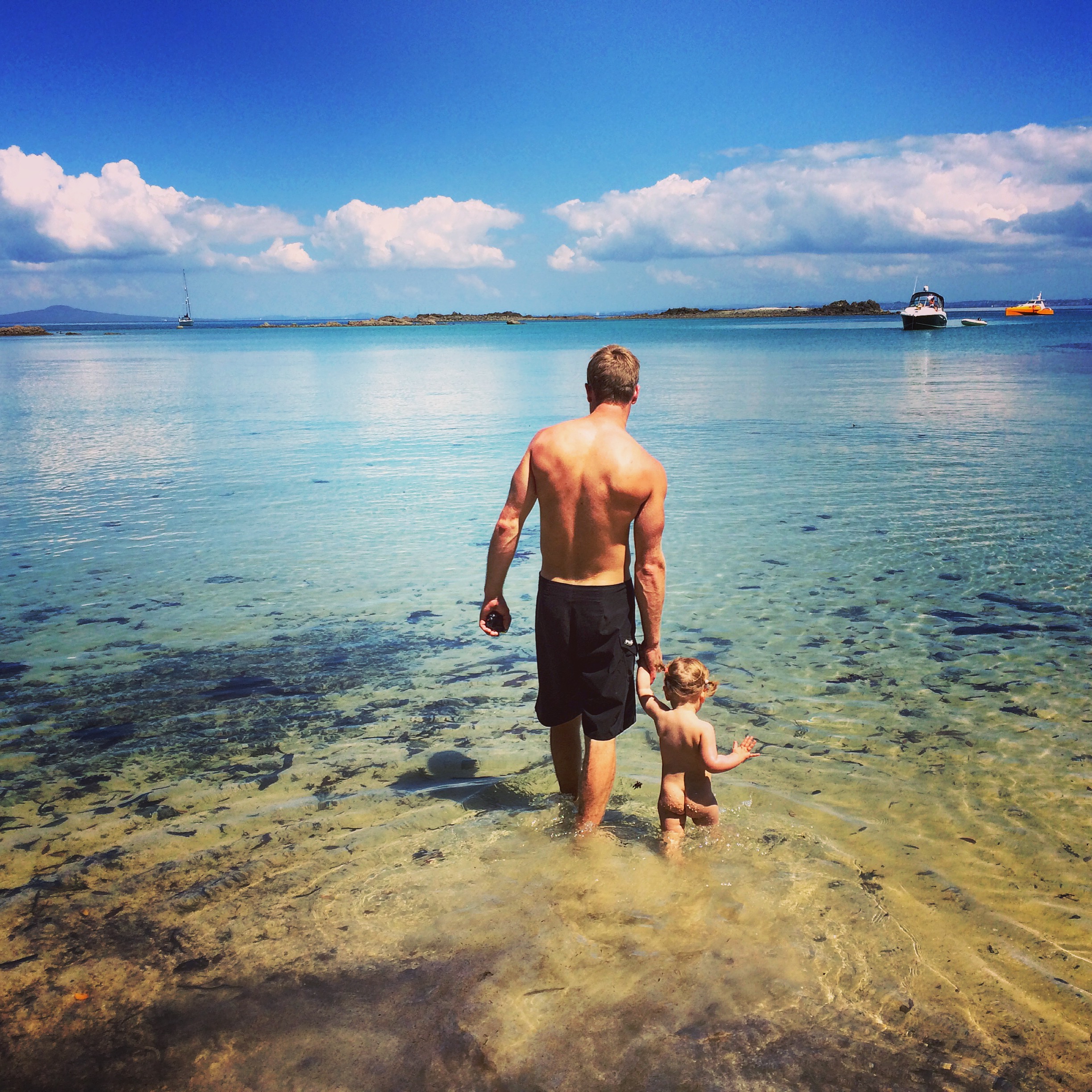 We are the worst offenders when it comes to jetting off for adventures. We can forget the beauty of where we live. Plymouth was totally different from what we had expected and we loved it. From bike riding and boat trips and all the amazing restaurants, it is definitely somewhere we would like to go back to.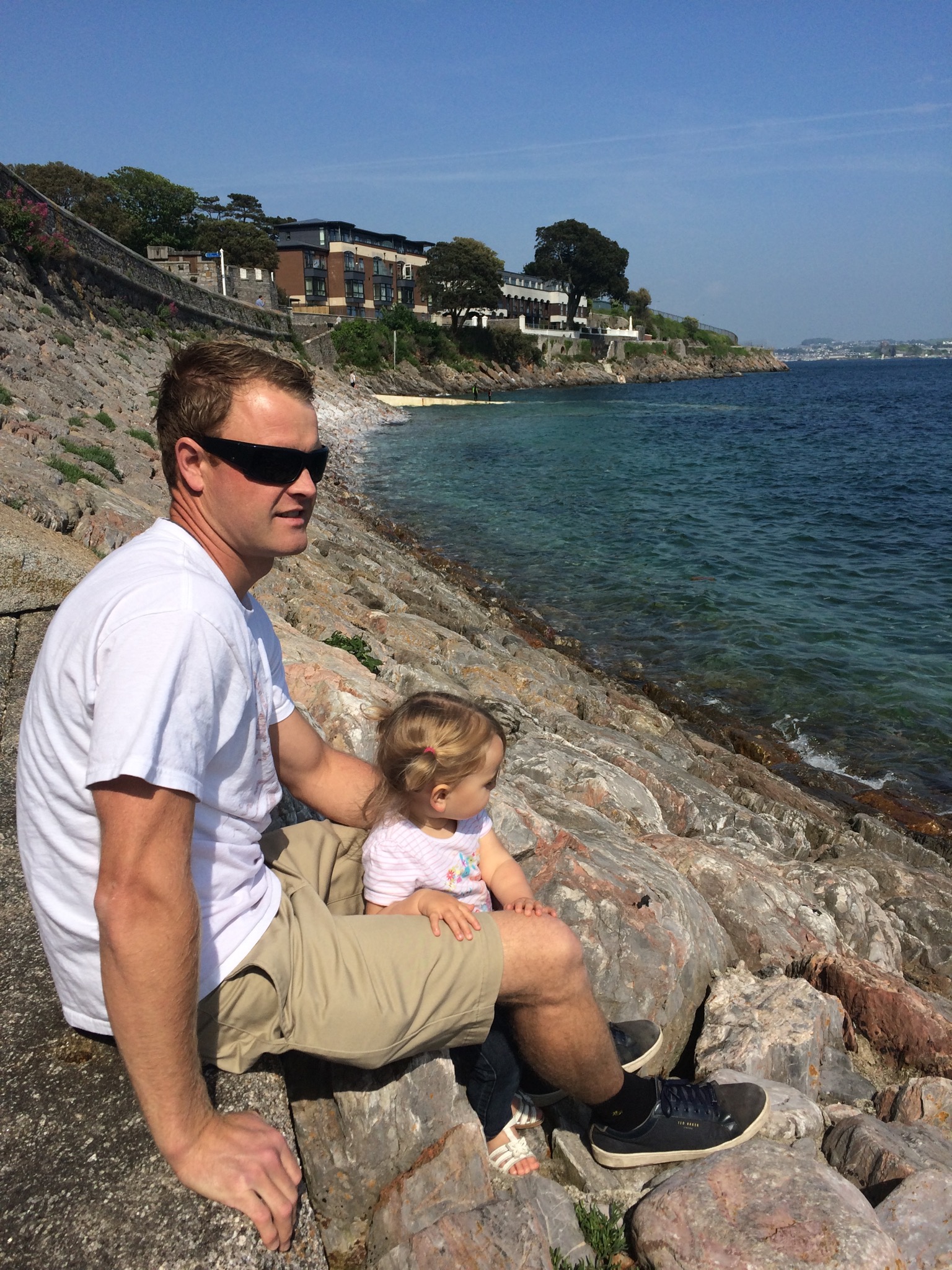 Seriously my heart melts when I think of our time in South Africa. We were very lucky to have a good friend there that showed us around many of the safari parks in the Port Elizabeth region. We also stayed in the most beautiful lodge and went on a couple of toddler-friendly safari drives. I will never forget the experience of being so close to a herd of elephants and other animals in their natural habitat. I had minimal expectations of Cape Town, however my heart was completely stolen. That Table Top Mountain and Chapman's Peak drive are out of this world. We are really hoping our friend invites us back soon!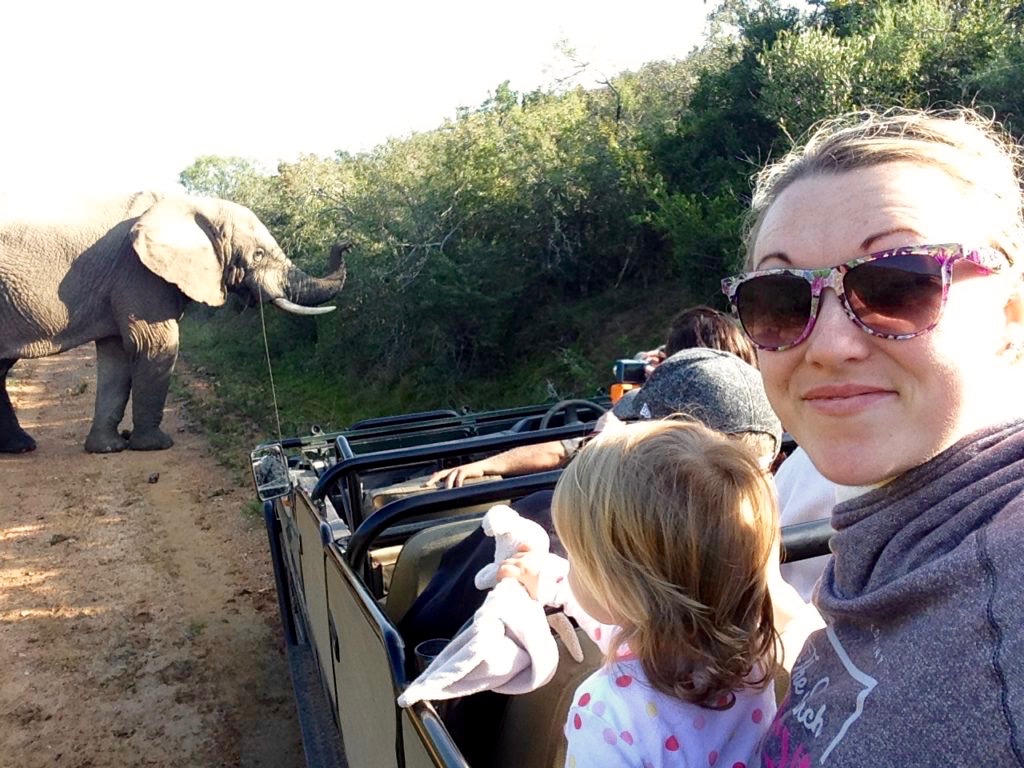 We have always loved camping but the Dreamsea Surf Camp take it to the next level with their eco bamboo structures and shabby chic glamping tents. We loved lazing in the hammock on site, going to the beach daily for surfing and sand castles, plus Esmé loved being outside all the time; whether it be in the playgrounds, the beach or the bike rides around the town.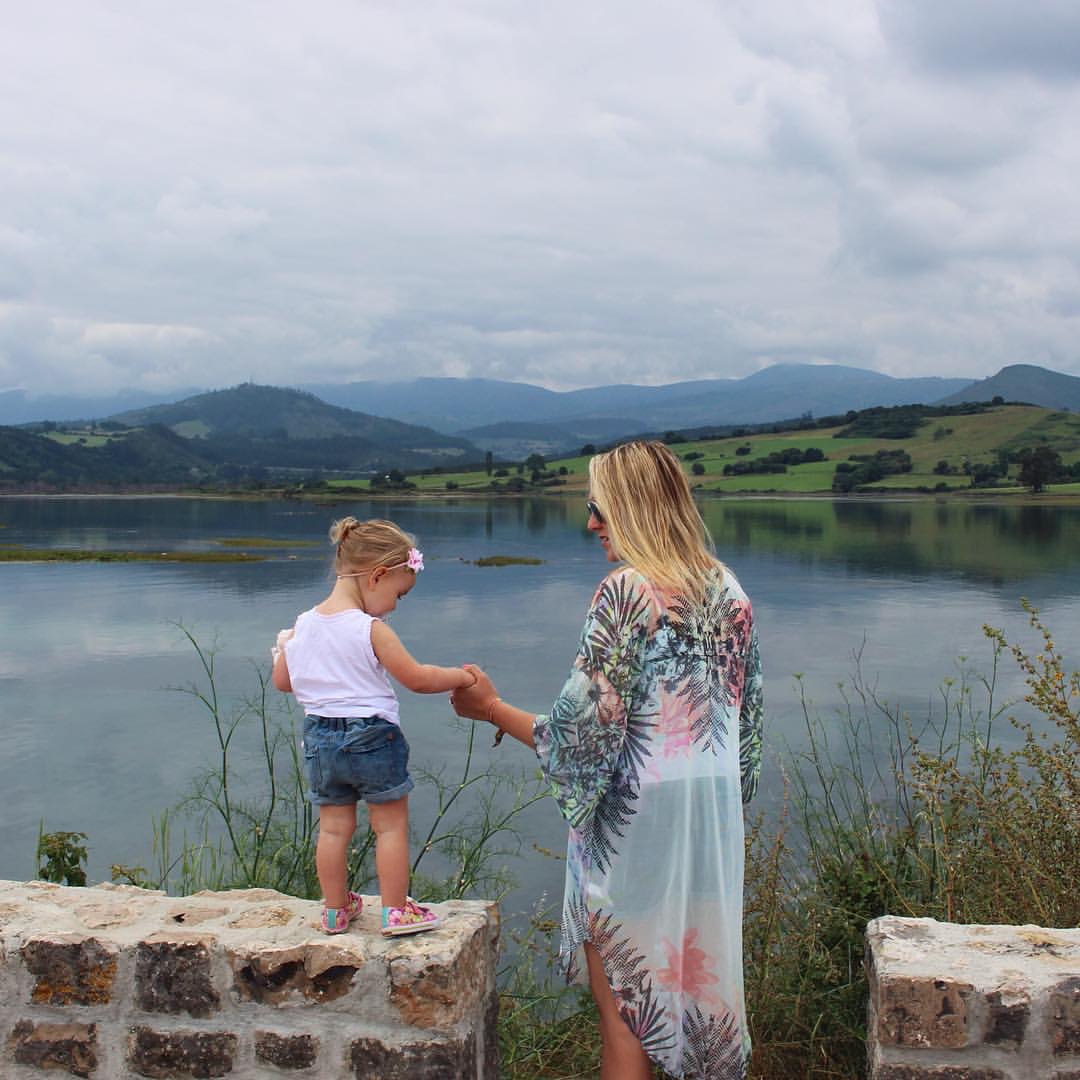 Cuba was on my 2016 hit list due to impending changes to tourism. We visited Vinales, Havana and Varadero. We loved each of them for very different reasons. The turquoise ocean water and white sand beaches of Varadero, the iconic classic convertibles in Havana and the untouched Vinales. I was so happy we got to visit.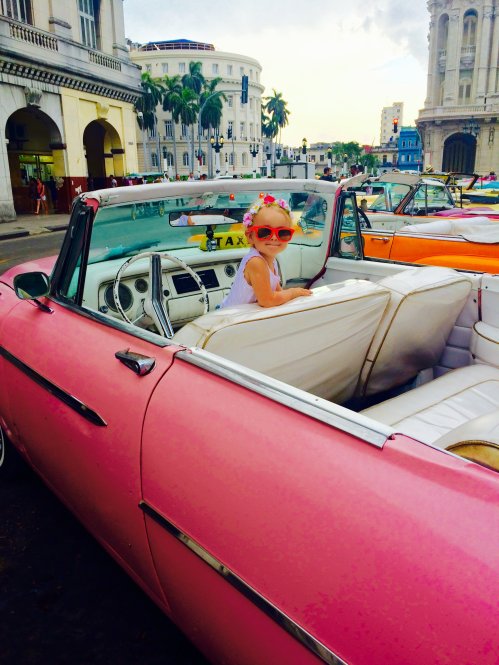 In a bid to escape our building site, we opted for a girly weekend with my sister Gill to Paris. I walked 20 kms a day with  the little rug rat on my back, she dived in water fountains, we ate amazing food, we took her to a puppet show and the most elaborate playgrounds I know. Paris was right up there in terms of what it offers young families and I can safely say from Esmé's perspective I think she enjoyed Paris the most.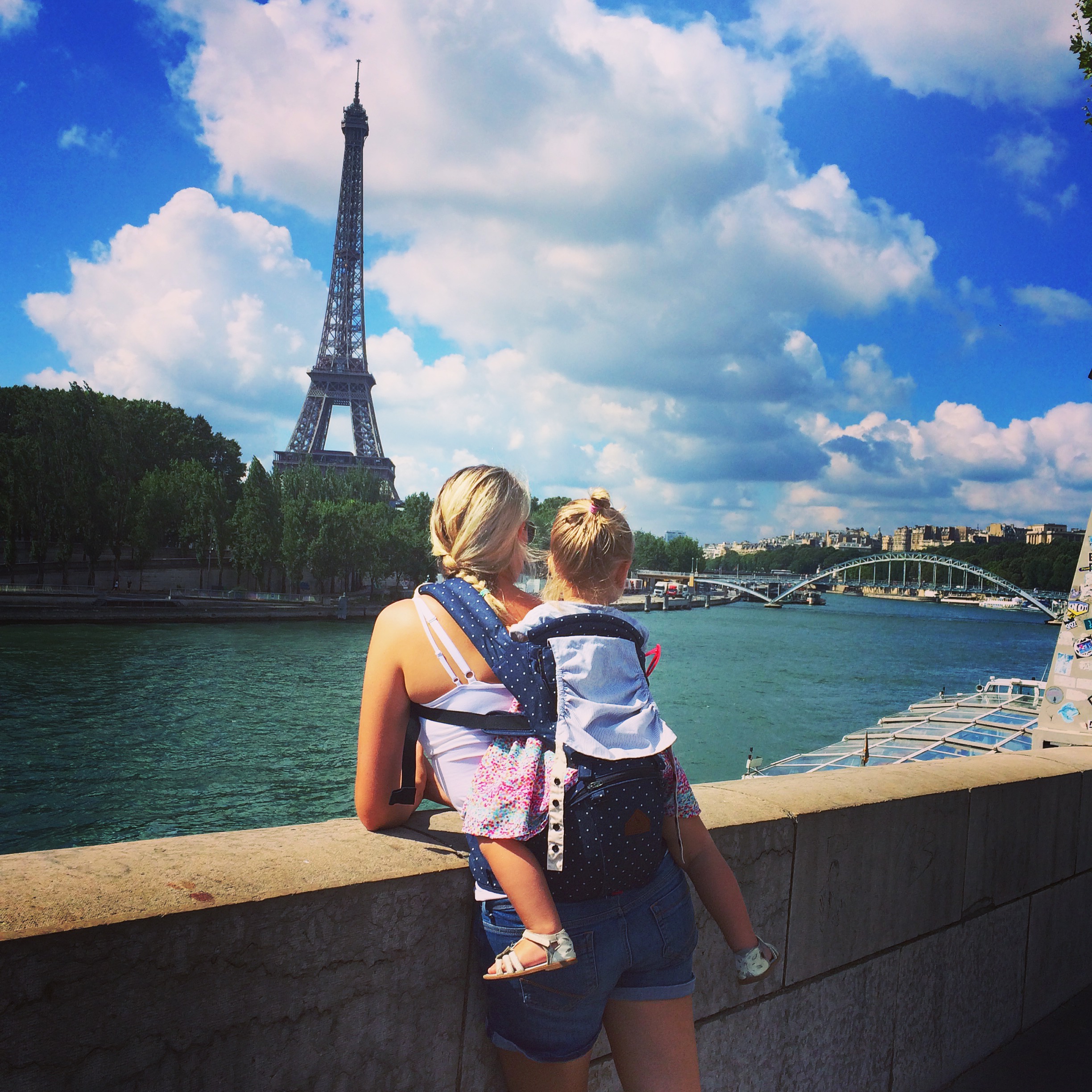 Marrying my travel soul mate – Ireland
Having been in the wrong relationships for years with cheaters and individuals that had no desire to see the world, I was very lucky to eventually find my travel soul mate. Never would I have believed I would meet a guy that had the same passion and drive to see the world as me. And 2016 was the year we were stuck together forever. In true boho style our friends and family gathered sitting on hay bales, giant dream catchers hanging from the tree blew in the wind, and our little girl wrapped herself around our legs as we said ' I do'. Shaun's vows to me even said he would continue to help me on my quest to visit every country in the world.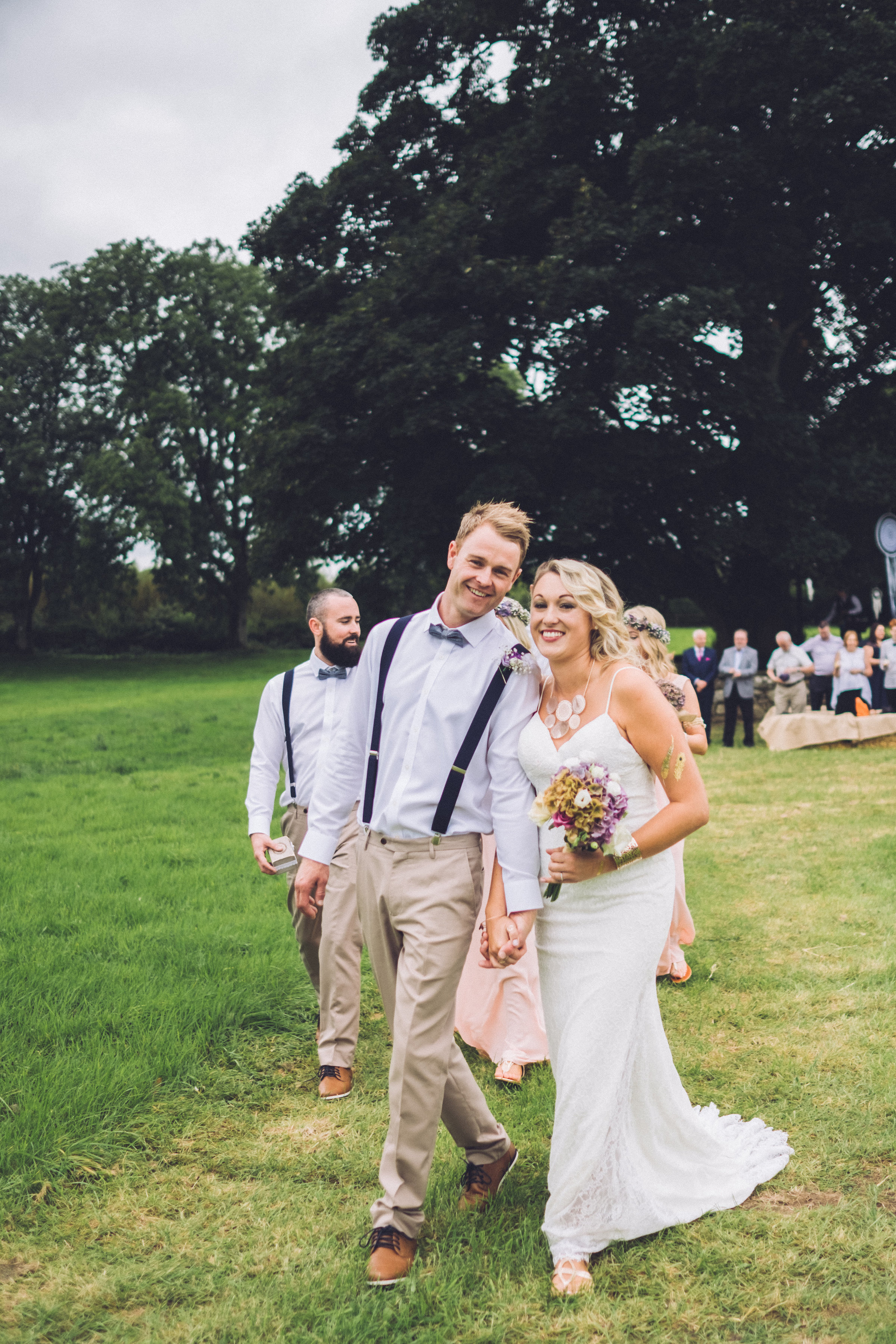 This was a last minute decision to backpack around Italy for our honeymoon. We decided to take Esmé as life was hectic in the lead up to the wedding and I had not spent much time with her. Starting off in Venice, we took early morning gondala rides along the canals and finishing off at the Colosseum in Rome. It was a fantastic trip. We will definitely be re-visiting other parts of Italy in the future.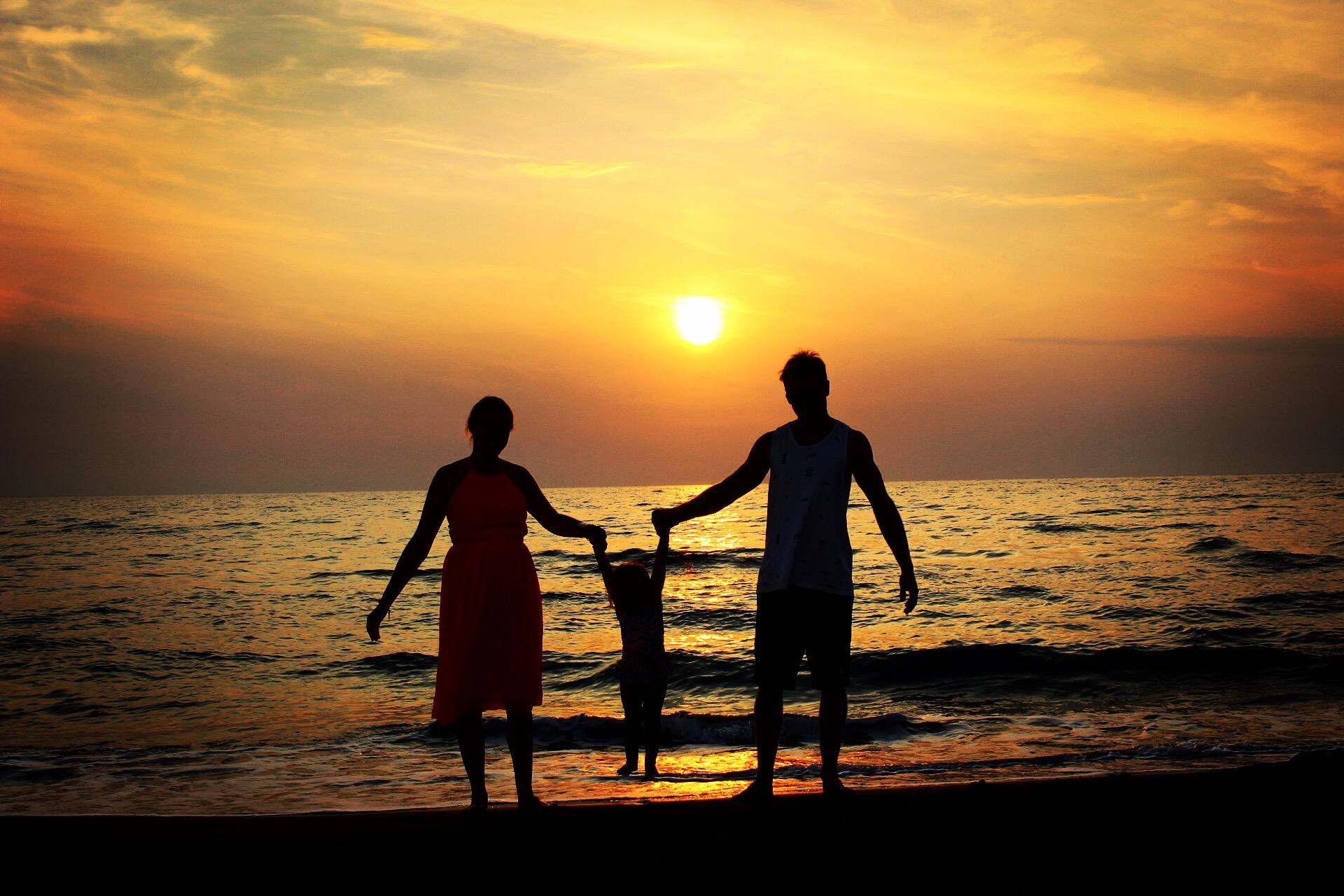 In October this year we took the Eurostar from London to Bruges. It was much easier journey than going through an airport. We kicked off our trip with a hot air balloon over the city and it's surrounding landscape. Cheers-ing champagnes and orange juices after our first flight, we went back to the medieval city for waffles and more adventures.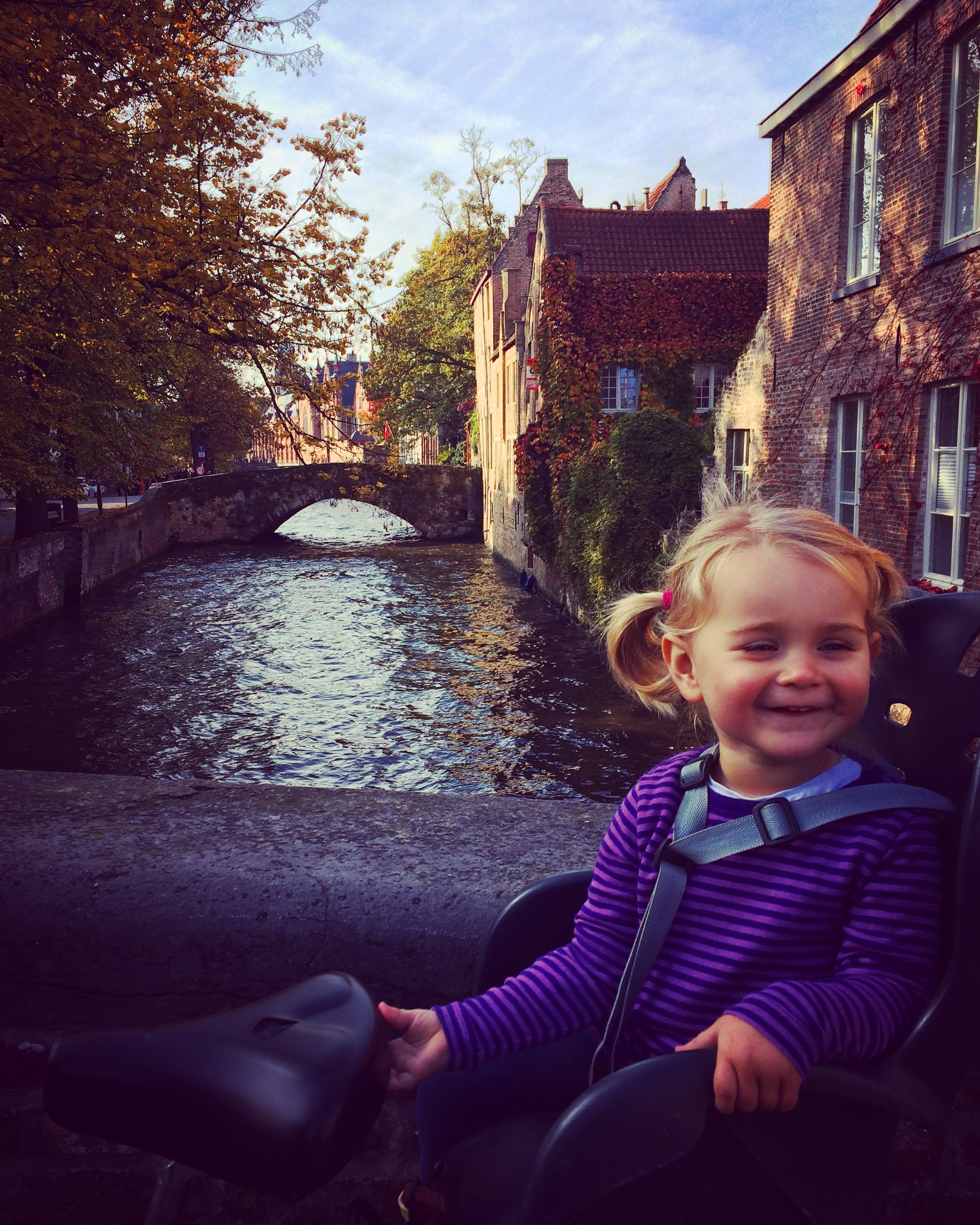 What does 2017 hold?
So far we know we are definitely going to Bermuda in January. We plan to visit Chicago, Canada and Jordan at some point. I would love to say we have lots more planned. However if there is anything I can say, having had a bit of a family upset recently, take travel by the balls while you can. There may come a time when family need you more and that is far more important. I will enjoy reflecting back again this time next year, whatever we do.
How will you remember your 2016?  Please share in the comments. I love hearing from you!