At the request of my two queens (you know who you are) I have been asked to tell you about my last holiday pre-baby. That time I decided to be heavily pregnant in Ibiza! In true traveller and ehemmm… (partier) spirit I booked a holiday along with some friends  for Shaun's Christmas present. Little did I know I was going to be 34 weeks pregnant and on the brink of not being allowed to fly! Having got over the initial shock of the pregnancy and confirming my due date, I counted up to the number of weeks and realised I could still go, but only just!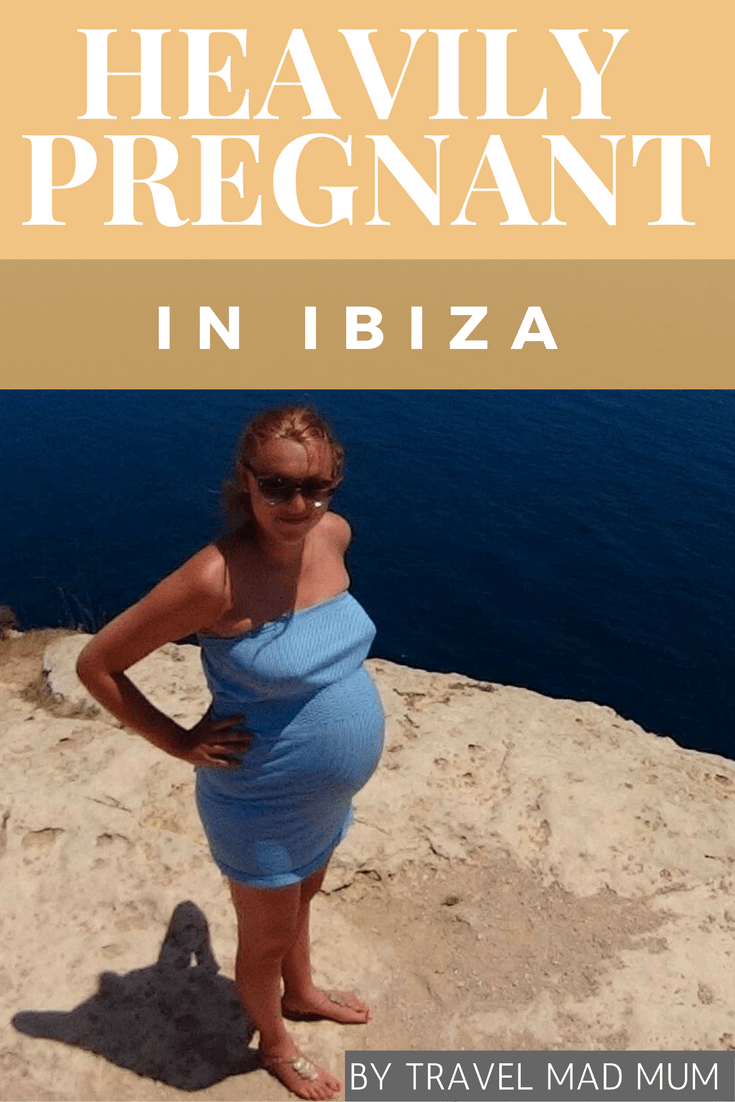 HEAVILY PREGNANT IN IBIZA
Throughout the pregnancy and in the lead up to the holiday, I really questioned if I should be going to Ibiza of all places. Equally we had just bought our first home which was a huge renovation project and the pressure was on to get it finished for baby's arrival.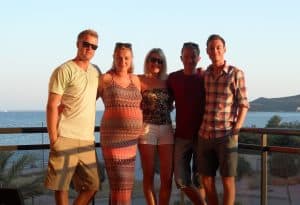 I had to go to the GP to get signed off for the flight and when she said the break would do me good, I took that as I wasn't doing anything wrong. And so we went! I can safely say I didn't see many, if any, pregnant women. The funniest comment I got was on the beach, a young girl walked up to me and said "should you be here?.. Like here in Ibiza?". I proceeded to explain I wasn't necessarily attending Space to see Carl Cox or Privilege to see Tiesto (as much as I would love to). Although it wasn't exactly the babymoon I would have imagined or hoped for, it was still really nice.
Shaun was very happy to be able to go out with friends in the evening (last pre-baby blow out)… Get it all out of your system love because its gonna stop pretty swiftly. In all honesty, I was happy to get rid of them all out of the apartment. Being pregnant usually means you like to go to bed early, it was good not to feel guilty!
I spent my days feeling weightless in the sea, drinking mocktails and mostly relaxing.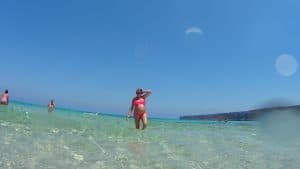 We went for nice strolls around Ibiza Old Town through the cobbled streets, full of life and people enjoying food outdoors. This part of Ibiza is not what you'd expect, definitely not the party scene and more comparable to places in Europe like Brussels.
Shaun and I ventured over to the beautiful small island of Formentera. This place is renowned for its glorious long stretch of white sand beaches and clear waters.  It was even voted one of the best in the world. Day-goers tend to do a loop of the island in a car or moped rental. We opted for a quad bike and had a good drive around, there are some stunning cliff views from the lighthouse on the island.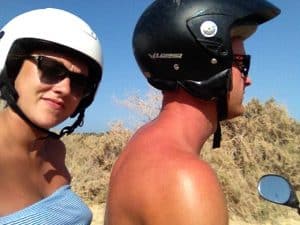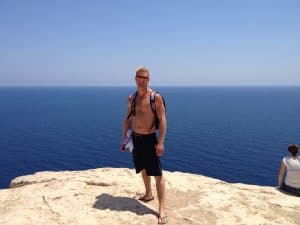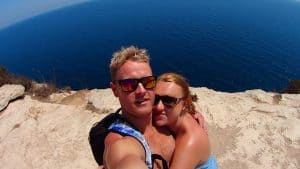 I got amongst the party scene for sunset at Café del Mar, it would be rude not to, when its one of the best in the world! I have to admit I was a little jealous of friends sipping on sangria and most definitely insecure looking at all the sun kissed beauties around.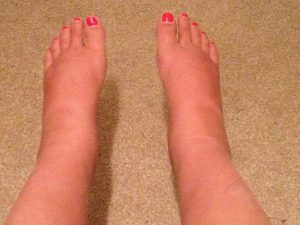 I was feeling a little like a beached whale, especially with cankles like you could not imagine from the heat. In some ways, I feel a little ripped off I never got to enjoy it like I had intended to. Who knows, we might have to go back there for a cheeky honeymoon!!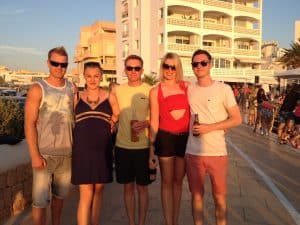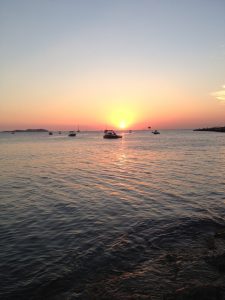 See also: